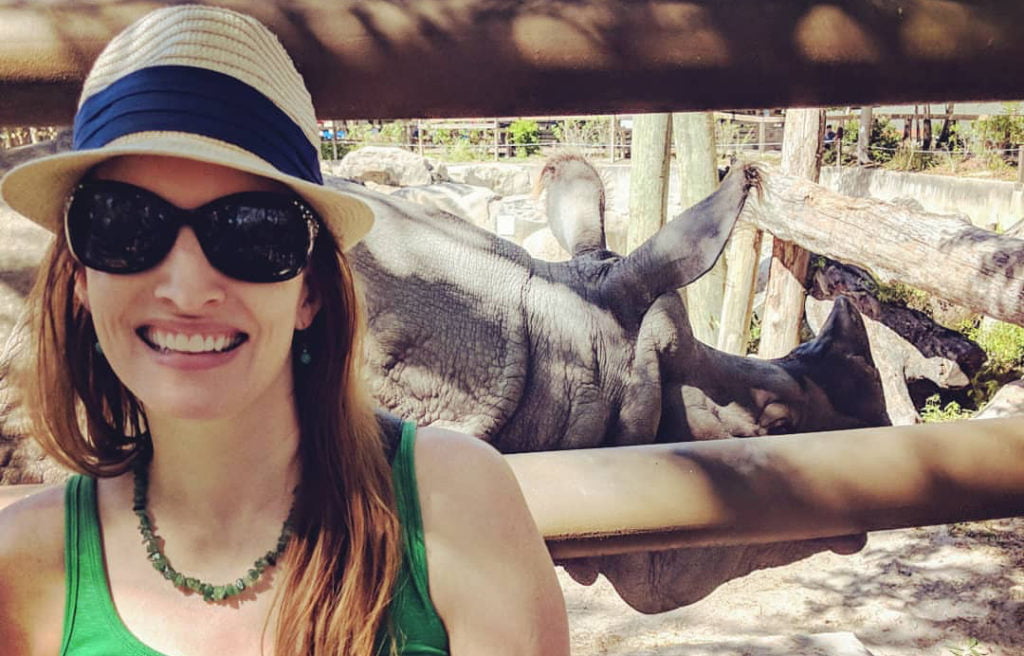 Instagram is our favorite social media platform, so we started a series to showcase some of our favorite Orlando Instagrammers. Each month we choose a different local digital storyteller to feature. We love following them and we hope you will too!
This month we're featuring Melody Larson of @orlandoadventuring. Melody is a UCF alumni and has lived in Central Florida for 18 years. Her feed shows us thrilling local activities ranging from making clouds at the Orlando Science Center to looking for gators on an airboat ride. (Plus the occasional picture of her super cute dog.) She started sharing photos from her fun weekends on Instagram in hopes it would inspire others to explore Central Florida. Her photos make us want to see all that Orlando has to offer and make us ready to hop in the car for an adventure ASAP.
We checked in with Melody to get her recommendations on unique ways to spend the day in Central Florida and here's what she had to say…
1. ROYAL PALM RAILWAY EXPERIENCE
All Aboard the Royal Pizza Express. A train enthusiast will enjoy this train ride with a pizza lunch on the Royal Palm Railway Experience in Tavares, FL. You can select your seats on the train car and your pizza when you buy your tickets on the website. The $20 ticket includes an air-conditioned one-hour train ride, a 10-inch pizza and a drink (water or soda.) There is also alcohol available for purchase. Check out the website for other themed train events such as the Rails and Ales Brew Train and the Royal Wine Limited.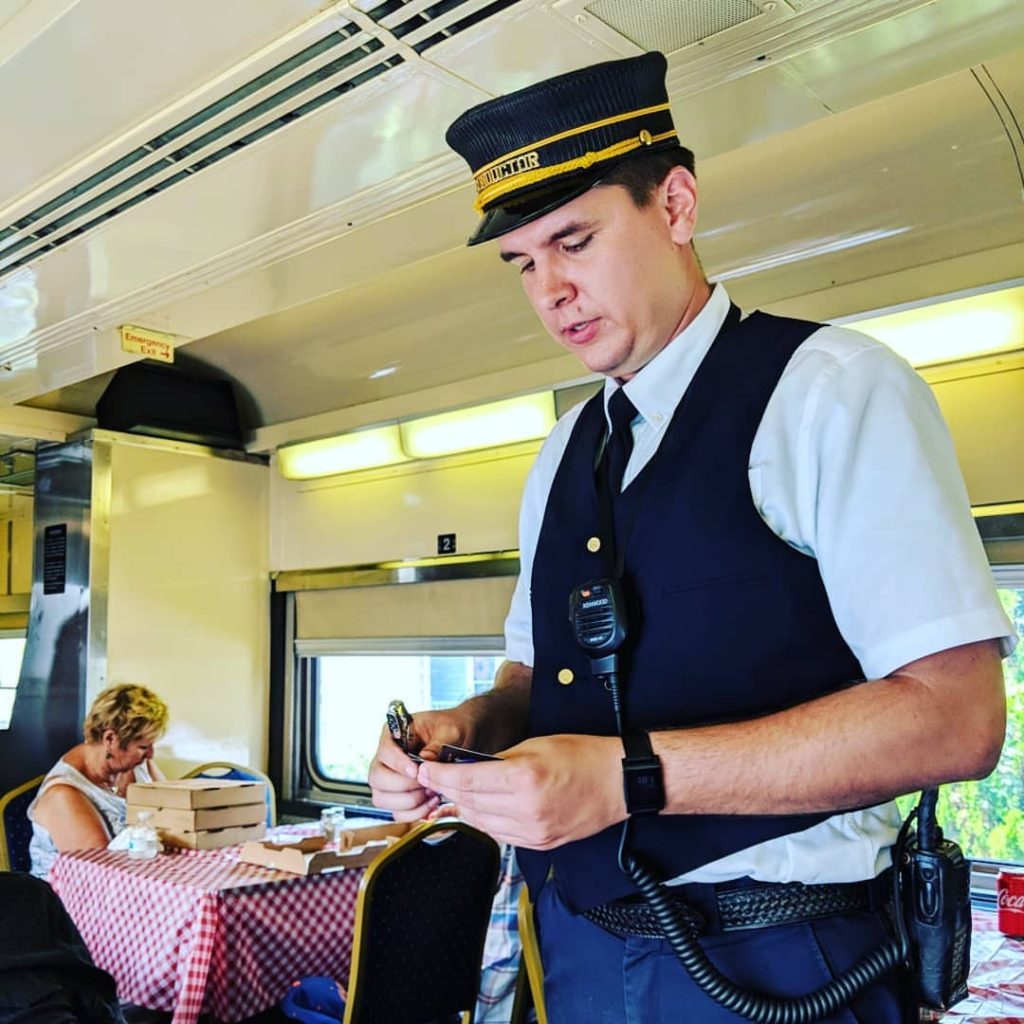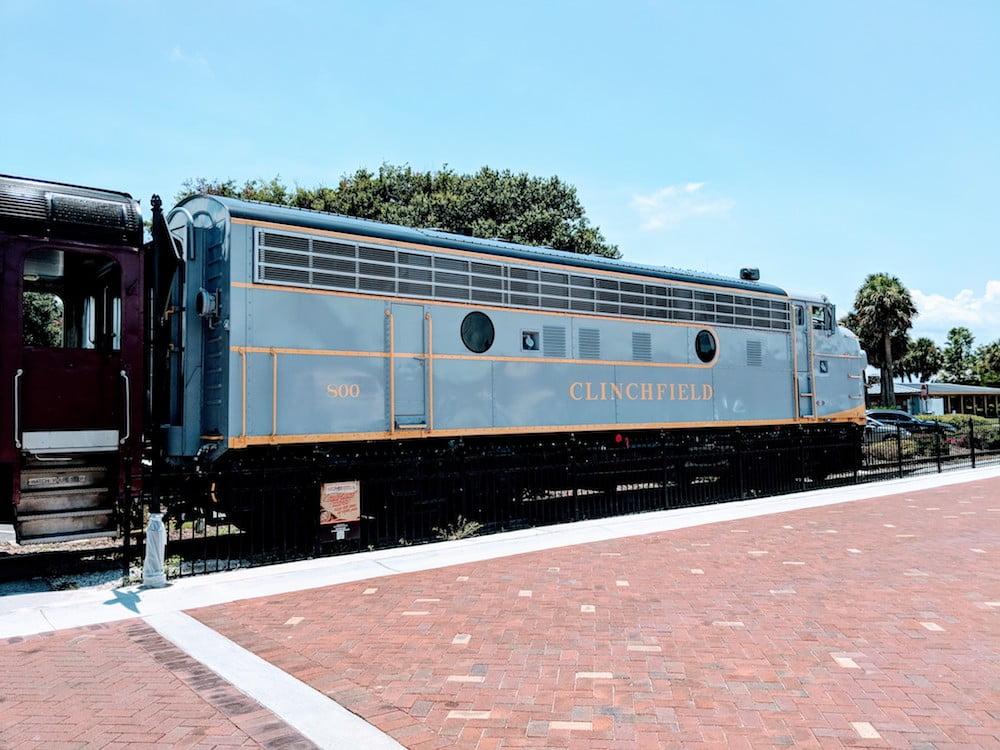 2. MOUNT DORA ANTIQUE SHOPS
Historic downtown Mount Dora is known for antique shops and festivals. Take a stroll and check out the unique shops. Try lunch at the Goblin Market restaurant. Also, you will get a good leg workout by walking up the 184-foot elevation hills in Mount Dora. Bonus: Stop at Palm Island Park to get your photo with the 'Old Joe' 15-foot bronze alligator sculpture.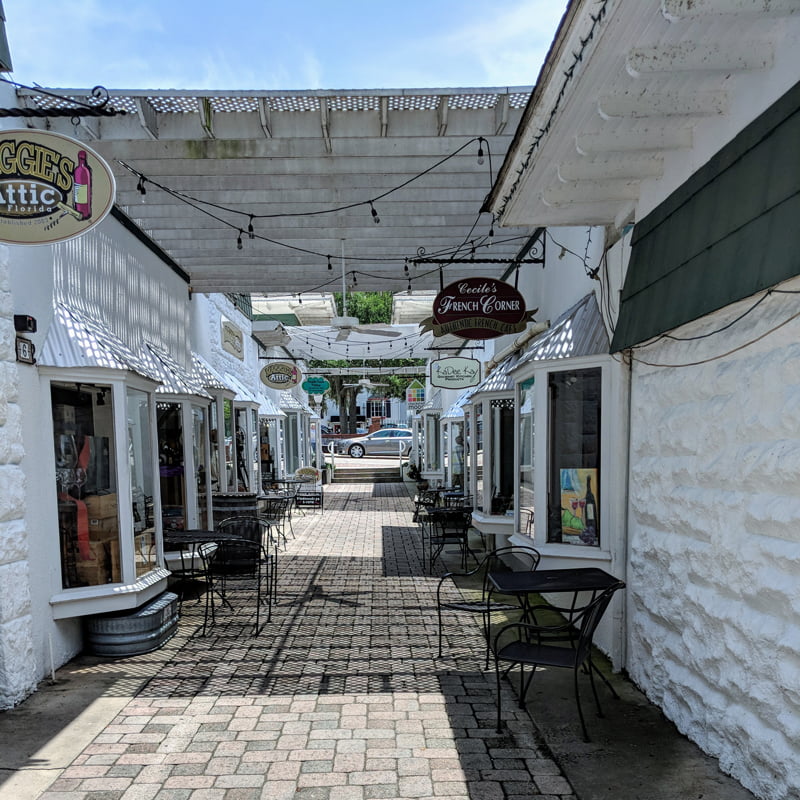 3. BLACK HAMMOCK AIRBOAT RIDES
Get an adrenaline rush at The Black Hammock. The airboat ride takes place on Lake Jesup in Oviedo, FL that is home to 10,000 alligators. The airboat reaches speeds up to 45 miles per hour and then slows down in the marshes to look for gators. Your heart will beat fast when you see a gator up close! The Black Hammock also has a live gator exhibit and you can get your photo taken with a baby alligator after the airboat ride. (Are you truly a Floridian if you haven't taken an airboat ride or had your photo taken with an alligator?) The gator viewing conditions change seasonally so call ahead for details on the peak months.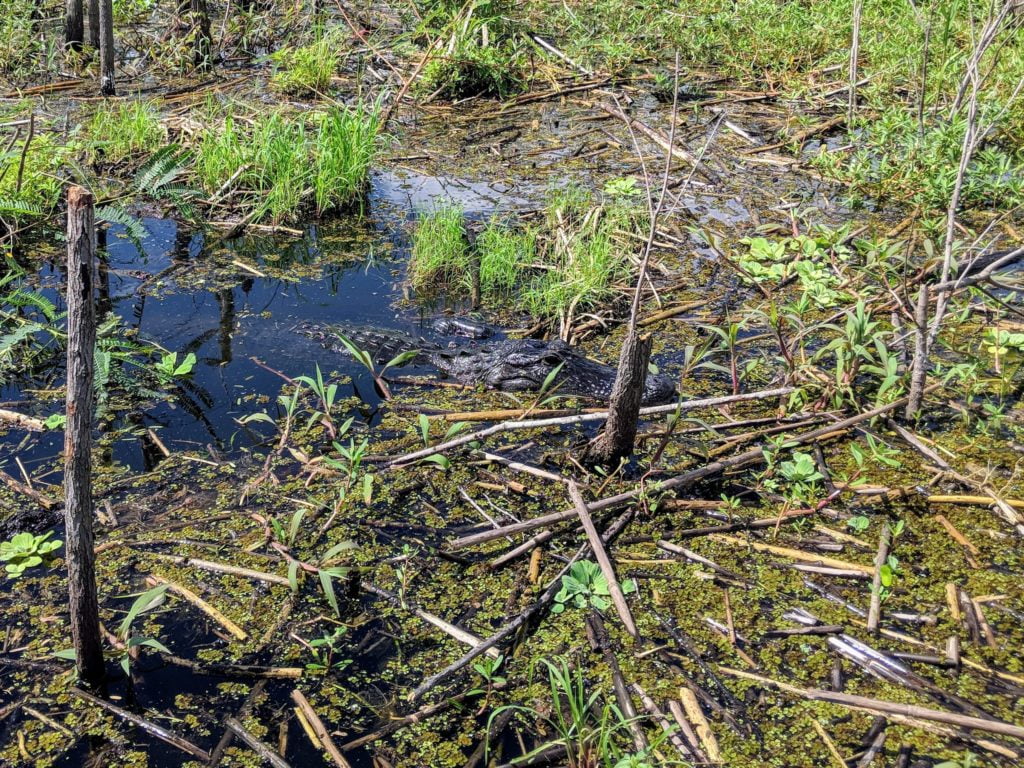 4. PONCE INLET LIGHTHOUSE & Marine Science Center
Visit the historic Ponce de Leon Inlet Lighthouse & Museum in Ponce Inlet and tackle the challenge of climbing the 203 steps to the top of Florida's tallest lighthouse. The view from the top of the observation deck is worth it. You can learn about the Fresnel lens restoration at the lighthouse museum and visit the gift shop. There is also a Climb to the Moon Tour where you can toast to the setting sun and rising full moon with a sparkling beverage. The Climb to the Moon tour is only offered once a month when the moon is at its fullest.
Don't miss the Marine Science Center in Ponce Inlet that is only a one-minute drive from the lighthouse. You can pet stingrays in the aquatic touch pool for the low admission price of $5. You can easily spend an hour here just petting the stingrays. The Center rehabilitates sea turtles and seabirds. There is also a historic walking or bike tour map available on the center's website.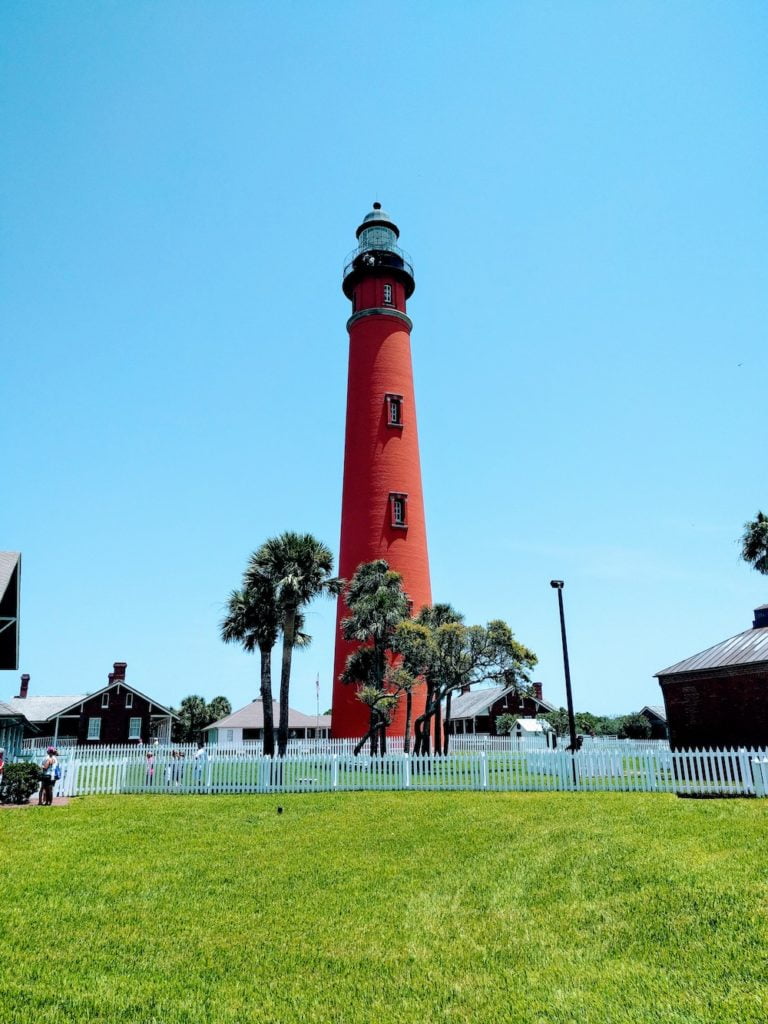 5. WONDERMADE MARSHMALLOW WORKSHOP
Who doesn't love marshmallows? Wondermade makes their own artisanal marshmallows, ice cream and desserts. Take a hands-on family or date night marshmallow workshop at Wondermade in Sanford. The workshops include a tour and you get to create your own gourmet marshmallow treat.
6. HOLLERBACH'S WILLOW TREE CAFE
Do you like German beer and food? Hollerbach's Willow Tree Café is an authentic German restaurant in Sanford. Visit to see why many people in Orlando claim this is the best German restaurant in town. The café offers beer, schnitzel, wurst and live music. Try ordering your beer in the glass boot 'Das Boot' if you have a group of friends. You can buy some doppelbock German beer to go from the Magnolia Square Market deli next door. Save the date for Oktoberfest here on October 12-14, 2018. Prost!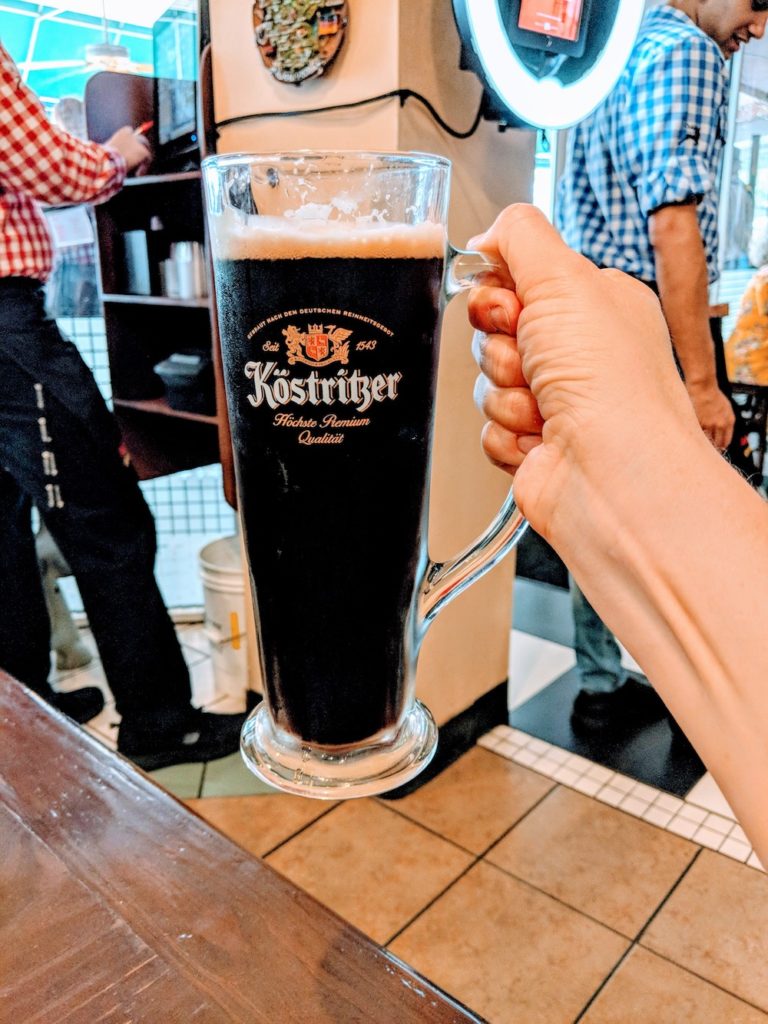 7. CENTRAL FLORIDA ZOO
The Central Florida Zoo & Botanical Gardens is a top pick for an animal themed date. The Zoo is not just for kids. You can visit the zoo during daytime hours or an adults-only evening event like Wild Art and Wine or Sunset at the Zoo. The adult zoo tickets are under $20 and parking is free. You can feed barnyard animals or lettuce to a giraffe. The Rhinoceros Encounter is a once in a lifetime experience to interact with a one horned Indian rhino.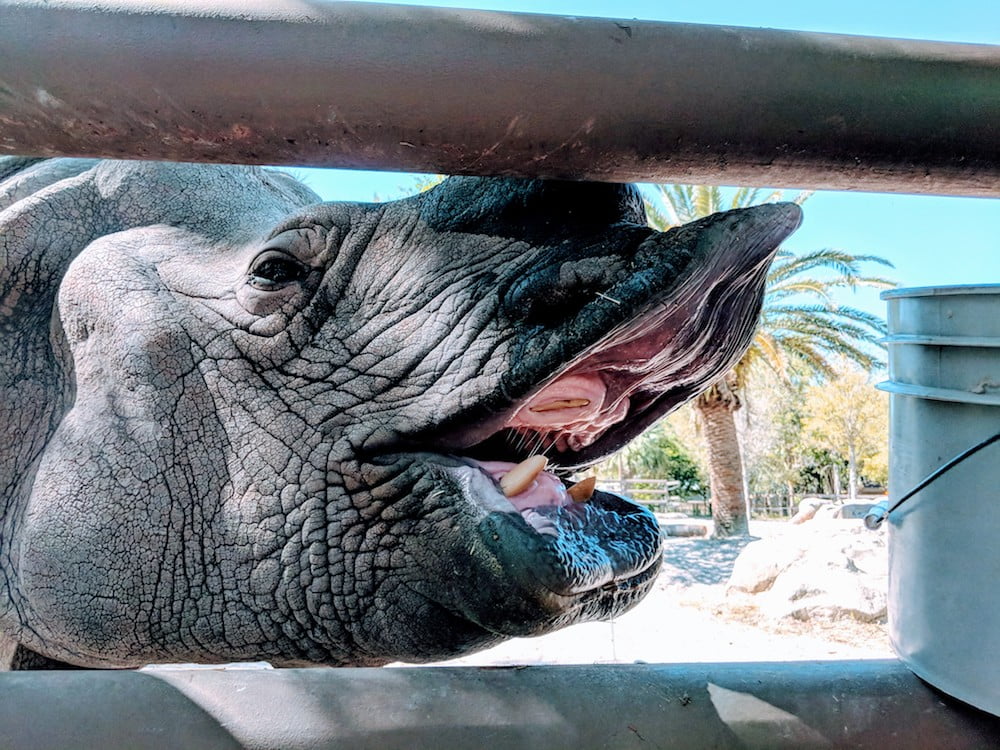 8. SEA LIFE ORLANDO AQUARIUM
You will be amazed by the SEA LIFE Orlando Aquarium. This attraction on International Drive was made for your Instagram photo feed in mind with unique tank domes that you can climb under, thin fish tank walls and a 360-degree walkthrough tunnel. My favorite spot here is the large jellyfish wall tank that changes colors every few seconds. Tip: Buy your discounted tickets online before you go. You can also combine your Aquarium ticket with the Madame Tussauds wax museum, the ICON Orlando, or both.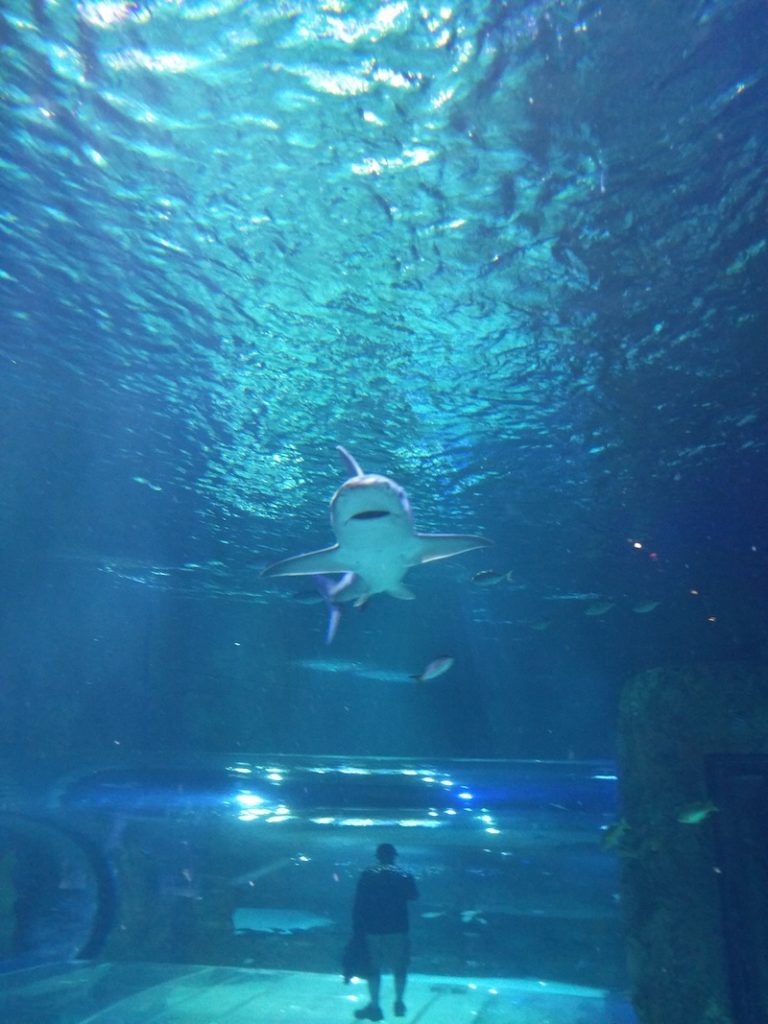 9. PARK AVENUE IN WINTER PARK
Spend the day exploring Park Avenue in downtown Winter Park. Visit the Louis Comfort Tiffany stained glass collection at the Charles Hosmer Morse Museum of American Art and check out the numerous restaurants and stores. Eat a French macaroon at Le Macaron, then stop and smell the roses at the Central Park Rose Garden. Bonus: Many of the restaurants are dog-friendly with outdoor seating.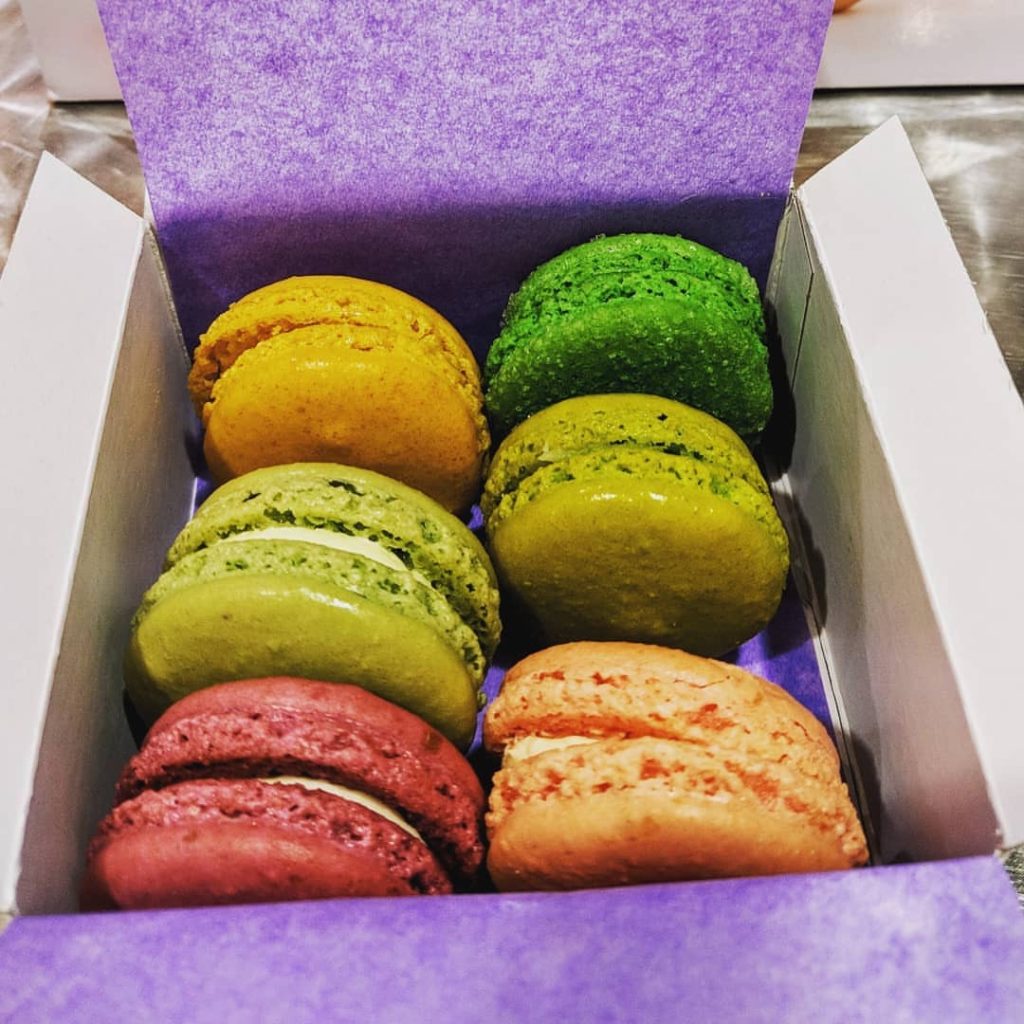 About Melody
Melody is a UCF alumni and has lived in Central Florida for 18 years. She is the go-to person in her group of friends, family and coworkers when they need ideas for fun activities. She shares photos from her fun weekends on her Instagram feed to inspire others to explore Central Florida. She is currently working on completing the Central Florida Ale Trail. Follow her latest adventures on Instagram @orlandoadventuring.
All images courtesy Melody Larson, @orlandoadventuring.
More posts in this series: