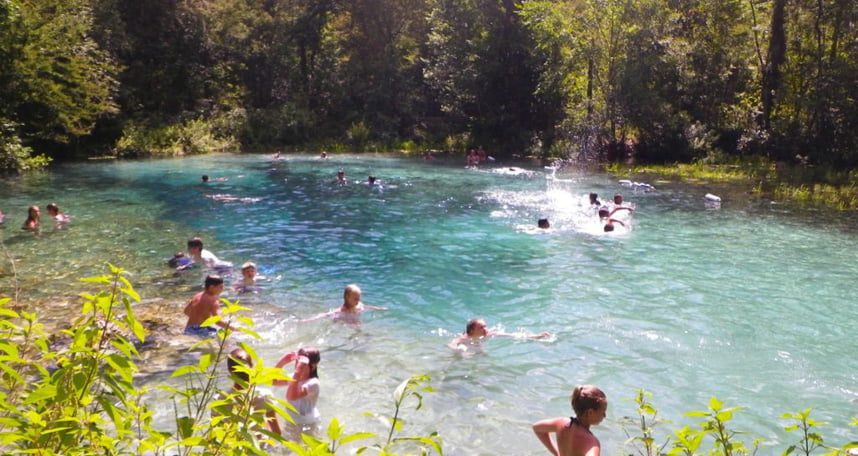 Perhaps you have a government-issued passport which allows you to explore abroad. Well, the new Real Florida Passport grants adventurists permission to embark on worldly travels… just a bit closer to home and within the state borders. As with a traditional passport, you can accrue stamps at each new destination, in this case…all 175 Florida State Parks!
What it Is
Everyone loves a challenge and, so, Florida State Parks is inviting residents to visit all 175 parks which span 800,000 acres throughout the beautiful Sunshine State. Department of Environmental Protection Secretary Noah Valenstein explains, "Each Florida State Park has a unique stamp and story." From camping to canoeing and hiking to geocaching (and many other recreations), you may have a go-to park already but, trust us, so much more awaits.
The passport itself is a 216-page spiral bound booklet filled with park information, stamp placeholders, a fold-out map and blank note pages to customize your adventure plans. The latest and greatest version is being referred to as "Deluxe" and "Special Edition," in celebration of its upgraded features.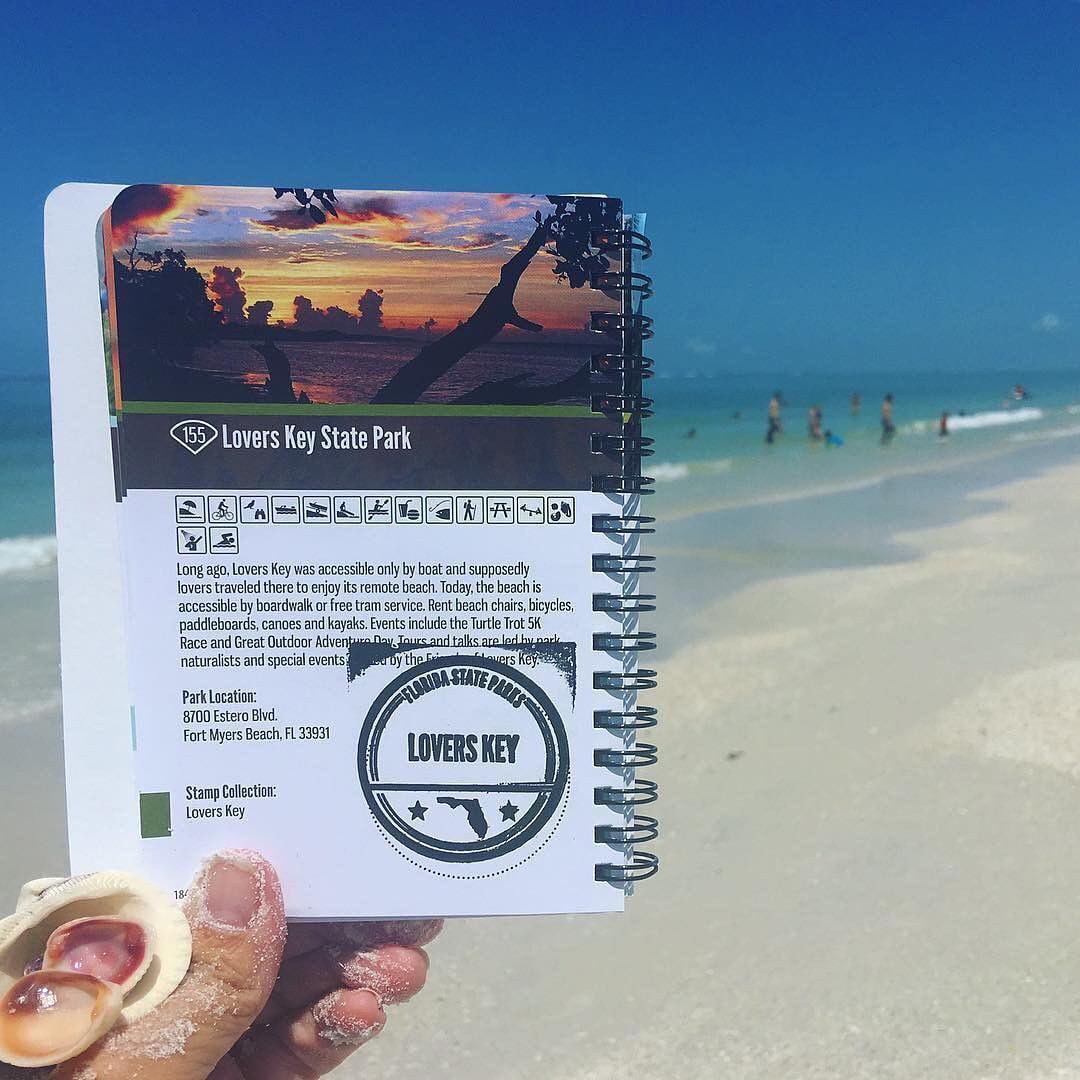 How it Works
Obtain your Real Florida Passport. Order online ($17.99 – currently out of stock) or purchase at select parks. Locally, the passport is available for purchase at Wekiwa Springs State Park.
Study up on the stamp collection locations and get to park hopping! FYI, not every park serves as a stamp collection site, so some are hubs for multiple stamps.
Keep your eye on the prize! Yes, that's right… visitors who accumulate all 175 stamps will be rewarded. Just turn in a completed Passport Completion Form (print this at home) at your last collection (on-site park staff will verify your achievement). You'll receive a Family Annual Entrance Pass, which covers entrances fees into any state park for up to eight people for a full year! Awesome, right? If you have a previous version of the Florida Passport, you can still earn the prize with proof that you've visited all the locations.
Florida State Parks to Visit Near Orlando
With 175 on the list, we certainly can't spotlight every state park. However, here are some best bets near Orlando:
Honeymoon Island State Park | Dunedin
West of the Dunedin Causeway, Honeymoon Island is comprised of four miles of glorious beaches. First, pop into the Nature Center to familiarize yourself with this state park. Then, explore the Osprey trail for bird-watching, rent kayaks or bikes, geocache, swim, fish, access the pet-friendly section and refuel at two snack stands.
Price entry: $8 per vehicle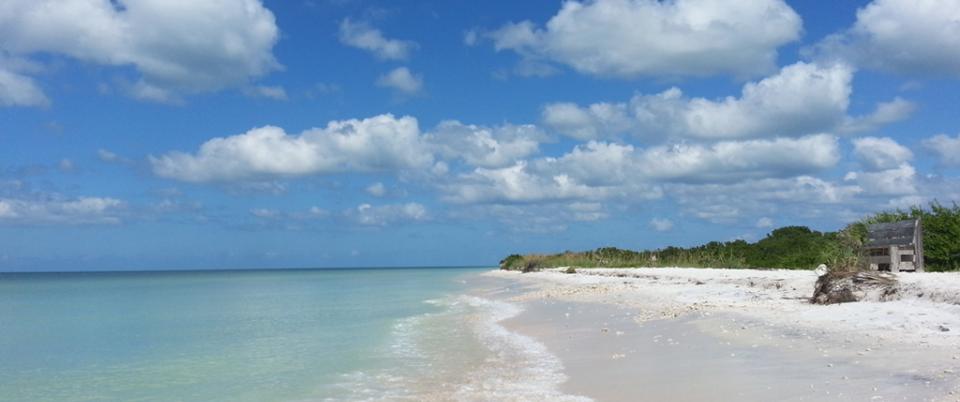 Ichetucknee Springs State Park | Fort White
As we shared in our blog about Florida's best tubing destinations, Ichetucknee Springs State Park is considered the crown jewel of tubing hotspots. Well, not literally hot as water temperatures average 72 degrees year-round. Located about 2 ½ hours northwest of Orlando, just beyond Alachua, Ichetucknee has a cluster of nine springs that collectively gush over 200 million gallons of water daily. It was named as a National Natural Landmark as archaeologists discovered two Indian mounds and a village site on the grounds. Bring your own tube or rent one from either the park stand or an outside vendor. Drift alongside fish, turtles and other sea-life under live-oak and cypress trees. Other park amenities include hiking trails, snorkeling, geo-seeking, picnicking and cave diving.
Park entry: $6 per vehicle; plus an option for $5 tram service or $7 shuttle service
Myakka River State Park | Sarasota
Located 2 ½ hours from Orlando and regarded as one of Florida's oldest and largest parks, Myakka River State Park is quite diverse with 58 square miles of wetlands, prairies, hammocks and pinelands. Appreciate all its beauty from a boardwalk viewing area and also a canopy walkway amongst the trees. Aside from typical water recreations, be sure to climb abroad an airboat for a scenic tour. If you prefer dry land, opt for the Safari tram tour. After a day of outdoorsy adventures, rent a log cabin and enjoy the rustic charms of a porch and fireplace.
Park entry: $6 per vehicle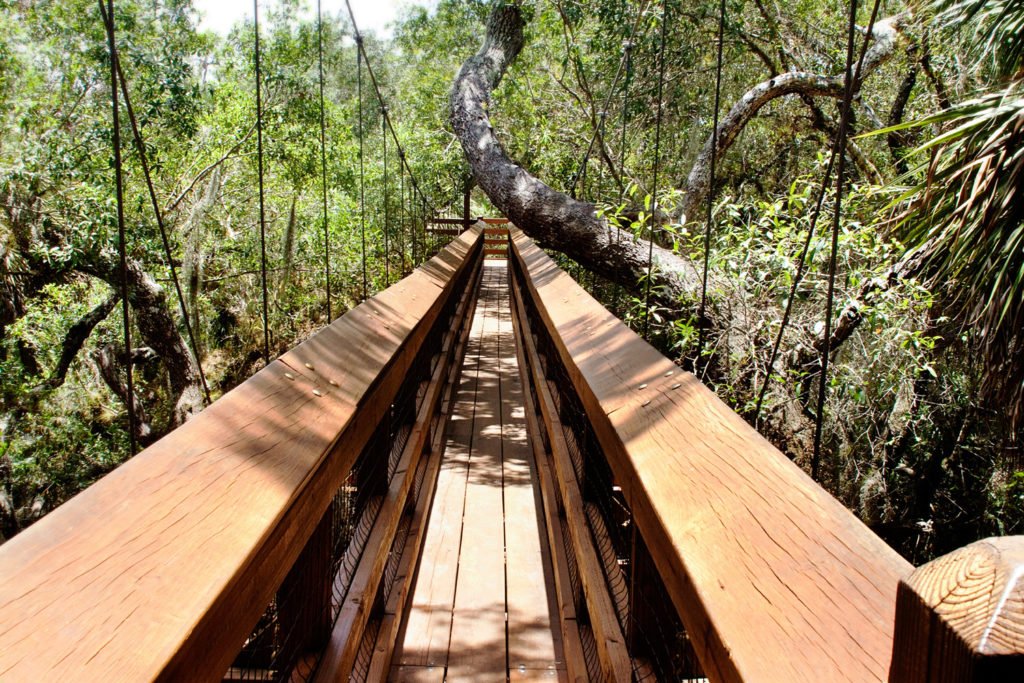 Paynes Prairie Preserve State Park | Micanopy
A pinch closer to home, about 1 ½ hours from Orlando, Paynes Prairie became Florida's first state preserve in 1971 and was designated as a National Natural Landmark. Start in the visitor center to learn about the park's landscape and history, and climb the 50-foot-high observation tower for panoramic views. Then, go for a trek via bike, hike or horseback. Keep your eyes peeled for alligators, bison, hundreds of bird species and other wildlife.
Park entry: $6 per vehicle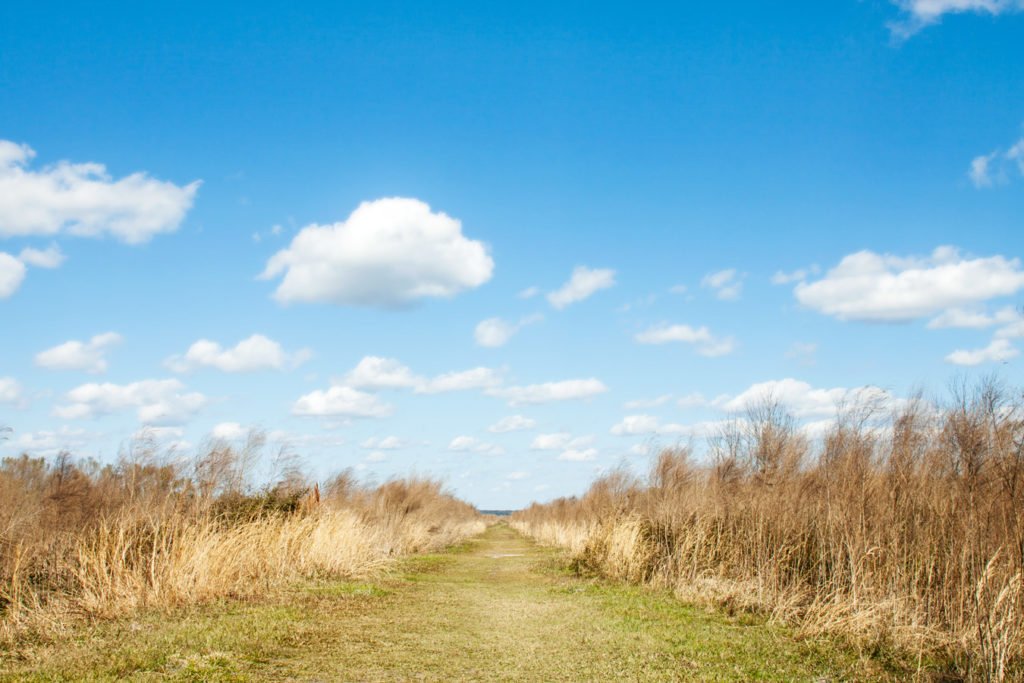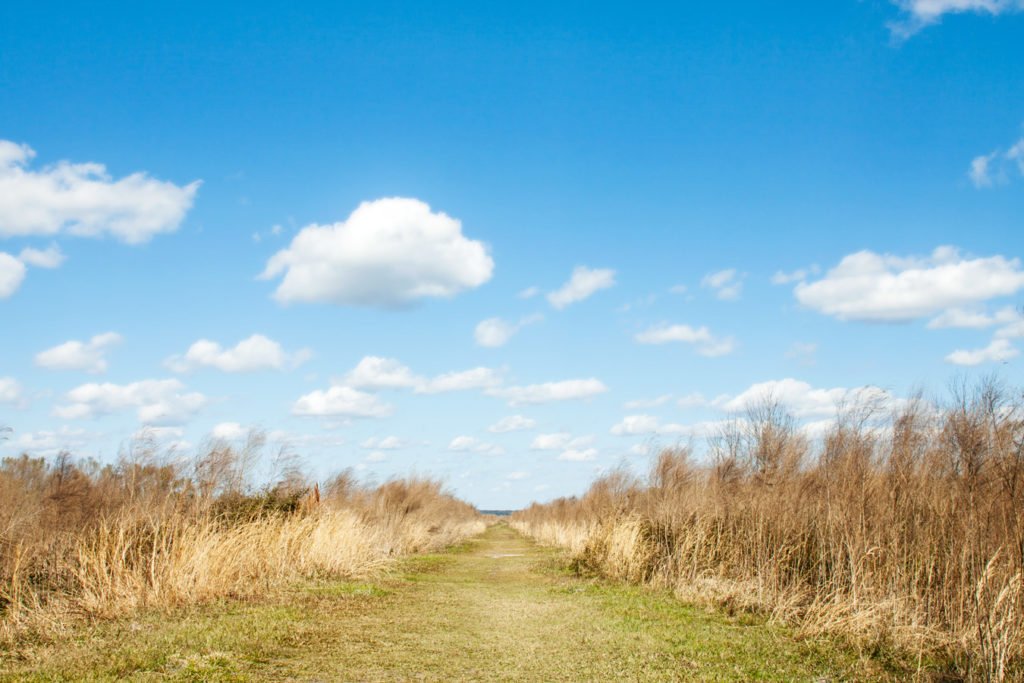 Sebastian Inlet State Park | Melbourne
Sandwiched between the Indian River Lagoon and the Atlantic Ocean, Sebastian Inlet Park is nestled on a barrier island between Palm Bay and Vero Beach (about 1 hour 45 minutes from Orlando). Surrounded by water, this spot is a favorite among fisherman, surfers and other water sports-loving couples. With two museums, history buffs will enjoy learning about a 1715 Spanish treasure fleet and the history of the fishing industry. You may have heard this region of Florida referred to as the Treasure Coast and this is your chance to learn why. Park rangers say this state park is ideal for stargazing and, in my opinion, that makes for an out-of-this-world date night. Tip: Download the free Skyview – Explore the Universe app and point your phone up toward the sky to identify, magnify and learn about stars, constellations, planets and satellites.
Park entry: $8 per vehicle
Silver Springs State Park | Ocala
Just over 1 ½ hours northwest of Orlando, you can visit a first-magnitude spring at Silver Springs State Park with daily water flows of over 550 million gallons. Native Americans, including Timucua and Seminole, and Franciscan friars once inhabited the territory. In 1878, Hullam Jones invented the glass-bottom boat at Silver Springs (a must-do!) and, ever since, visitors have flooded in to see the crystal-clear water and abundance of wildlife, such as alligators, birds, catfish, turtles and monkeys, rumored to have been released in 1938 by a tour boat operator and unrelated to the area filming of the 'Tarzan' movie in 1939. Pack your camera to photograph these astonishing primates, and also take advantage of campsites, bicycling, canoeing/kayaking, a museum, restaurant and equestrian and hiking trails.
Park entry: $8 per vehicle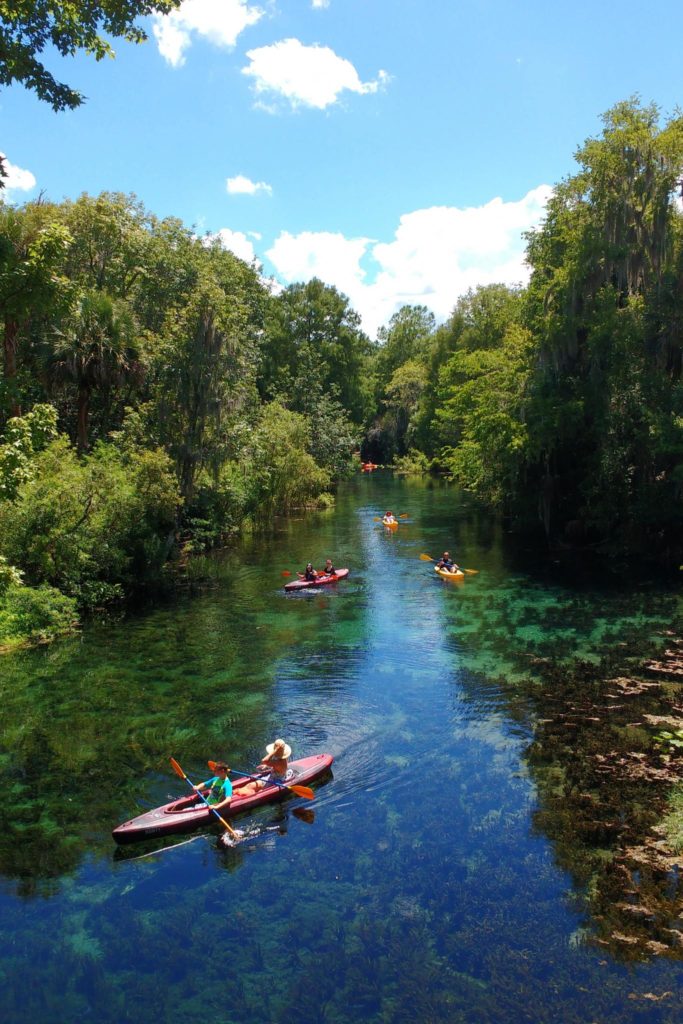 Weeki Wachee Springs State Park | Weeki Wachee
With a city population of 12 (yes, 12!), Weeki Wachee, named "little spring" by Seminole Indians, boasts a live mermaid show which is one of Florida's oldest and most unique roadside attractions. In 1946, Newton Perry invented a free-flowing air hose which allows humans (ahem, mermaids) to thrive underwater without a scuba tank. Beyond these whimsical beings, there is plenty to see and do in this 538-acre park. Take a boat tour, go kayaking, picnic or just beach bum it! And all of this is less than 2 hours away from Orlando (directly west of the City Beautiful to the coast).
Park entry: $13 for adults; $8 for kids ages 6-12
Also Try: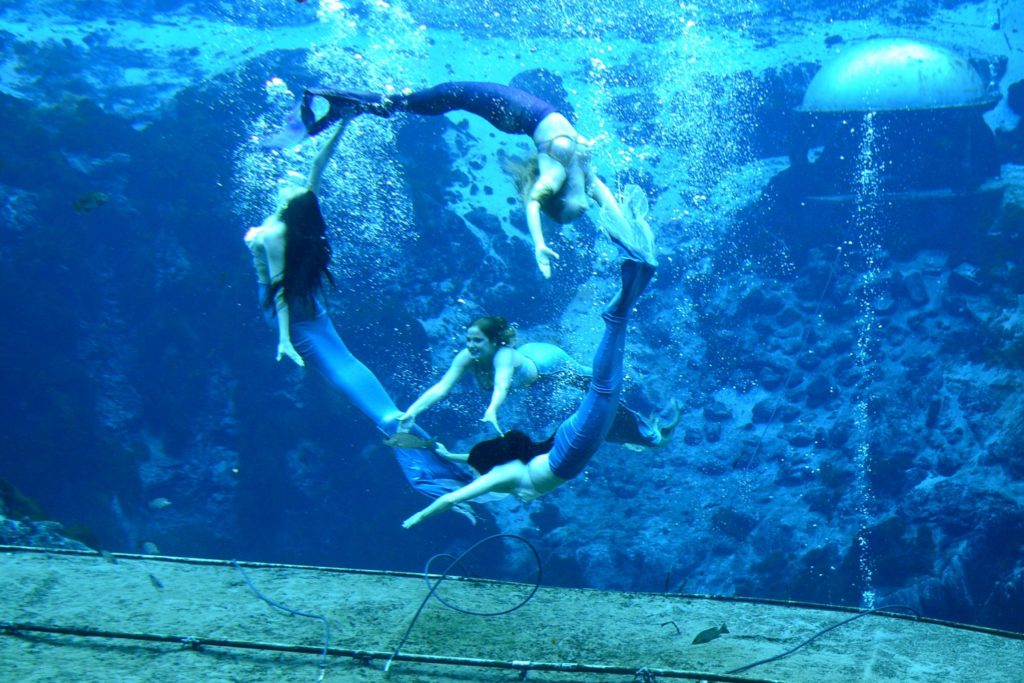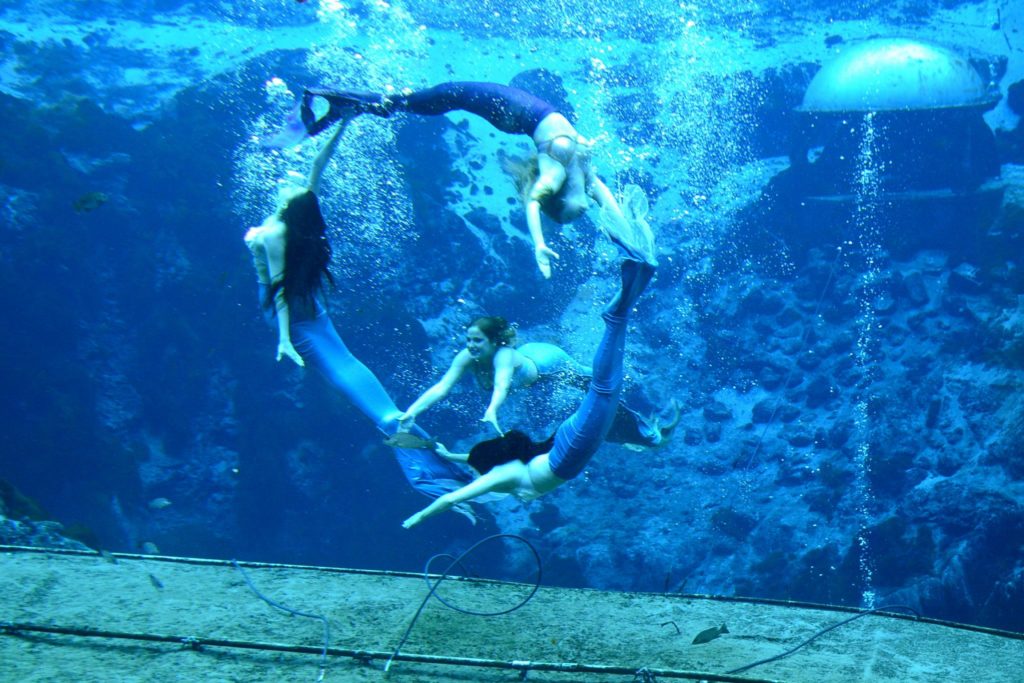 State Park Weekend Getaways
Cayo Costa State Park | Boca Grande
Venture 3 ½ hours southwest of Orlando to this island hideaway, which is only accessible via ferry from neighboring islands or via private boat. But that hasn't deterred nature enthusiasts (nor should it sway you) from visiting. In fact, Cayo Costa's primitive cabins and tent campsites are very much sort after and have been known to be booked as far as 11 months in advance. If beach camping is on your bucket list, plan ahead to make this happen.
Park entry: $2 per person
Florida Caverns State Park | Marianna
According to the Florida State Parks website, "This is one of the few state parks with dry (air-filled) caves and is the only state park in Florida to offer cave tours to the public." Well, that sounds like a good reason to take a 5-hour road-trip up to the Panhandle! Stroll hand-in-hand with your love on a 45-minute tour ($8) to discover limestone stalagmites (rising from the ground), stalactites (dripping from the ceiling) and other natural wonders that took millions of years to form. Be sure to wear sturdy shoes as the cave is somewhat damp and, therefore, the floor is slippery. While you're at Florida Caverns State Park, plan to bike, hike and boat. And there's no need to hunt for a hotel because this 1,319-acre park has 35 campsites with electric and water hookups available for RV and tent camping. And park rangers often lead campfire circles.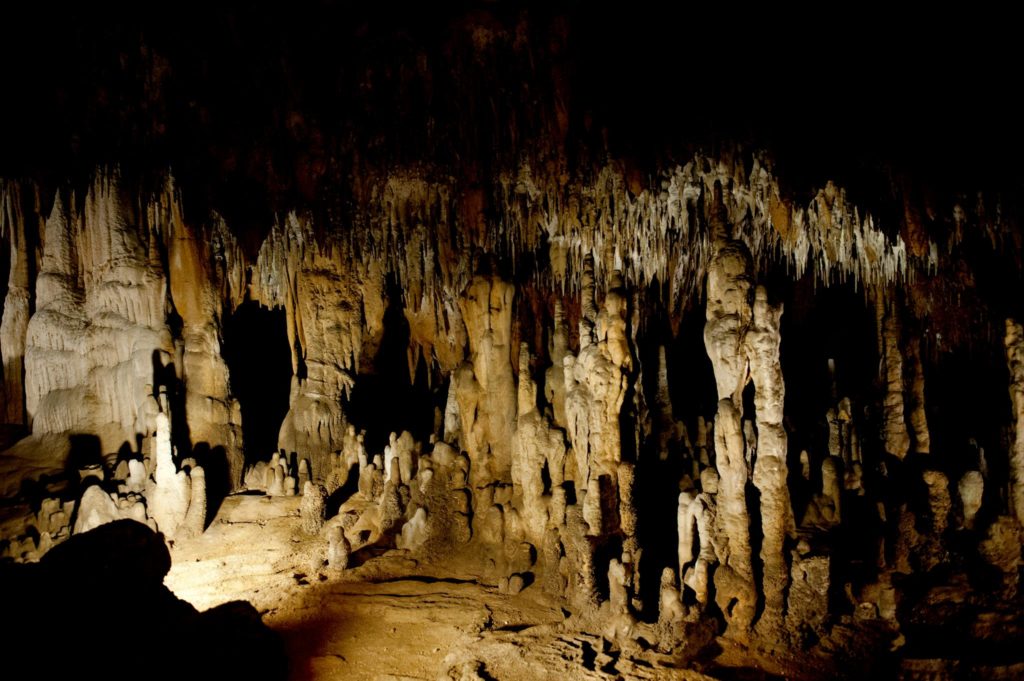 John Pennekamp Coral Reef State Park | Key Largo
As if you needed another excuse to visit the Florida Keys, John Pennekamp was the first undersea park in the United States with approximately 70 nautical square miles. What does that mean? Well, beyond the mangroves and tropical greenery, scuba divers and snorkelers can plunge into this water wonderland of protected coral reefs. This state park is most known for its Christ of the Abyss statute and sunken USS Spiegel Grove shipwreck. If you didn't pack your swimsuit and water gear, opt for the glass-bottom boat tour and wander the 30,000-gallon saltwater aquarium.
Park entry: $8 per vehicle
If you'd like to plan your visit around a park event, click here for a list of upcoming happenings. And, if you plan to camp, check out this link.
Feature image credit: Florida State Parks (Ichetucknee Springs State Park)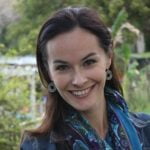 Nancy DeVault is the managing editor of Date Night Guide. She also contributes to publications such as Babble, AmeriDisability Services Magazine and Orlando Magazine. She enjoys outdoor adventures with her husband and toddler.