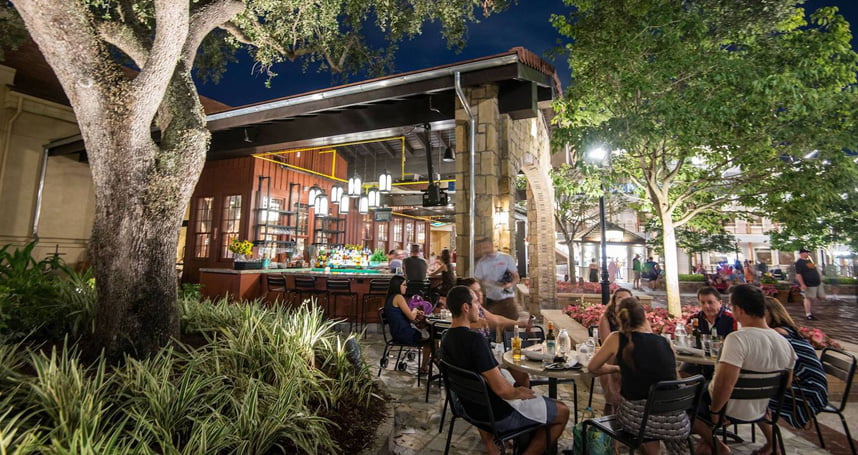 Walt Disney World is filled with magic and endless fun for everyone. But the when the evening comes (or any time of day for that matter) and the adults want to wind down, there are some fabulous lounges and bars at Disney that are perfect for a drink and getting away from the crowds.
Whether you're staying at a Walt Disney World resort or just hopping over for date night, you are not going to want to miss these hidden gem bars. Luckily for you, you won't even need a park ticket!
The Edison
The Edison is one of the most interesting restaurants at Disney Springs. During the day The Edison boasts a family friendly atmosphere, but when night falls a transformation happens and the restaurants turns into a bustling bar, complete with a live band, aerialists, and more entertainment.
WHAT TO TRY
When it comes to food and drinks, The Edison's menu is extensive and everyone will find something they love! For food I recommend the DB 'Clothesline Candied Bacon' and Electri-Fries for sharing. With a drink menu that serves everything from hand-crafted cocktails to beer and wine by the glass, it can be a little overwhelming to pick just one drink. I love the Samantha Sterling, which is made with Grey Goose vodka, lillet rose, lime, watermelon juice and cinnamon cordial.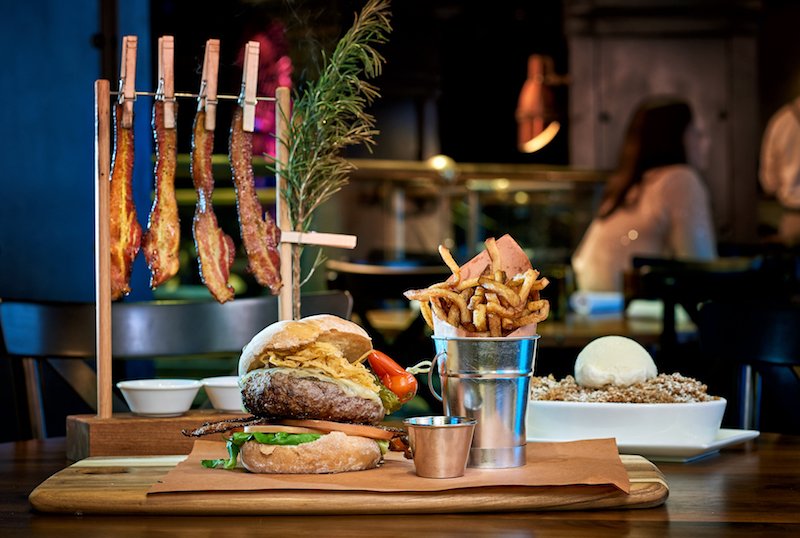 Terralina Crafted Italian
Terralina Crafted Italian is one of the newest restaurants at Disney Springs, but they've already made a splash in creating a place guests want to be. With a huge outdoor patio bar (pictured in feature image) and happy hour most nights, Terralina is one of the best deals at Disney Springs. Happy hour is Sunday – Thursday from 4-6pm on the veranda, followed later by the Night Cap happy hour from 9-11pm. The late night happy hour includes $5.00 beers and half-price wines by the glass.
WHAT TO TRY
The bartenders are very knowledgeable about each wine and beer on the restaurant's extensive list, so they can help you make a decision. The Cantele Negroamaro Rosato Rosé is one of my favorites. And during happy hour it's only $5 a glass! For food, you cannot go to Terralina without getting the crispy eggplant fries or the burrata.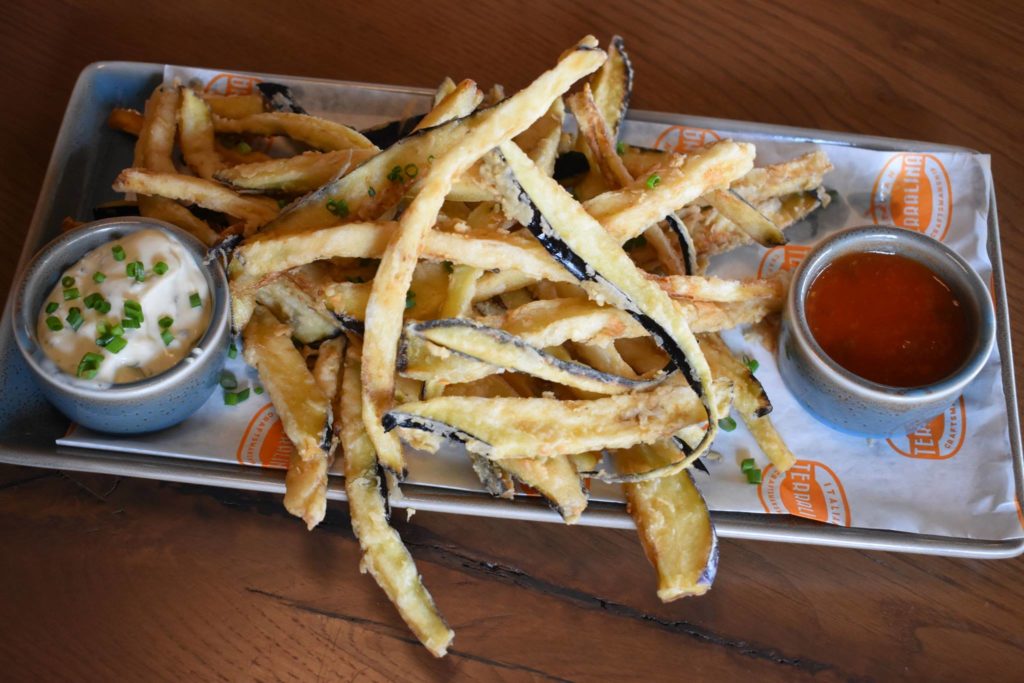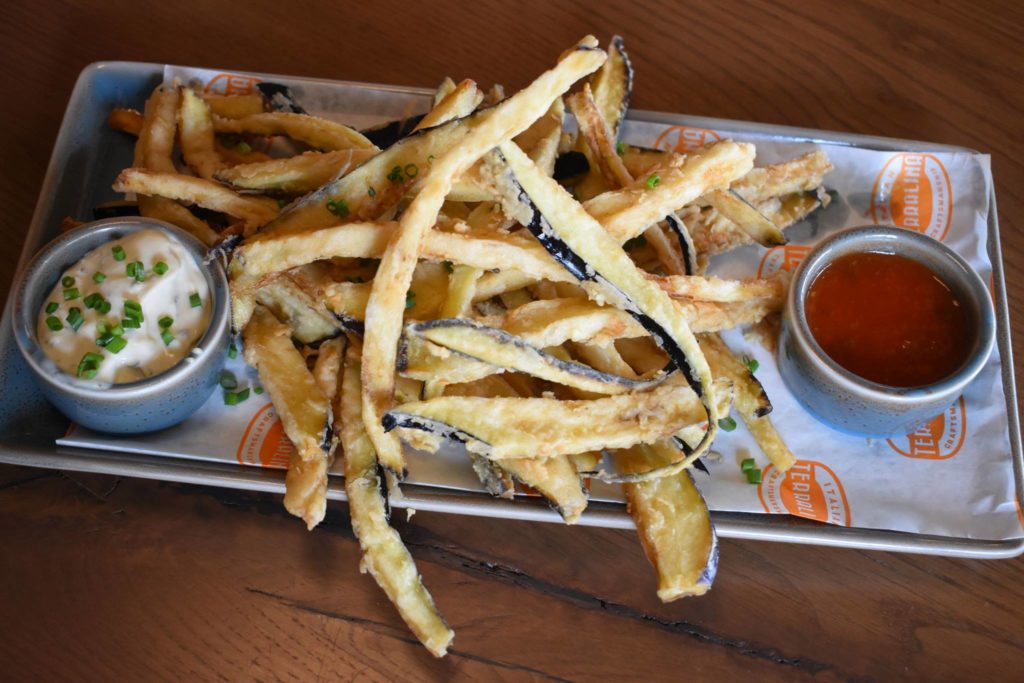 Crew's Cup Lounge
If you're hanging out at Epcot or Hollywood Studios and are looking for a chill place to escape the theme park hustle and bustle, head over to Disney's Yacht Club Resort to Crew's Cup Lounge. This quiet little bar serves up some of the best drinks and food at Walt Disney World in a cozy atmosphere.
WHAT TO TRY
The menu for drinks and snacks is small, but well curated. To drink, I recommend the truffle olive martini for something you won't see on other menus across Walt Disney World. Then for snacks I love the baked cheese dip, which comes to the table warm and bubbling, with a nice array of dippers.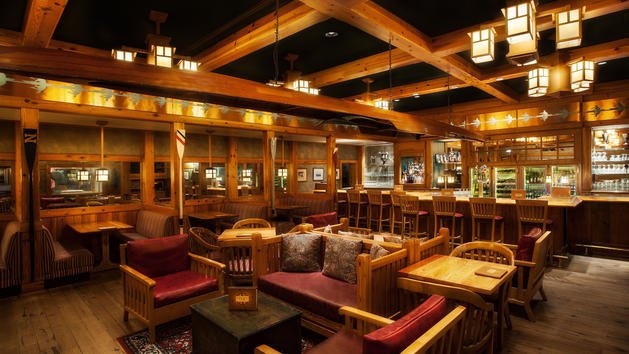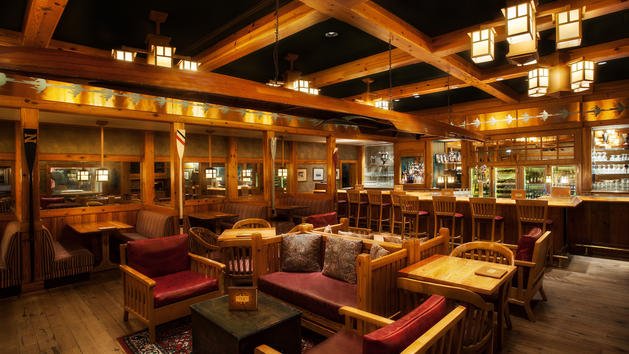 The Wave
Located just steps away from Magic Kingdom at Disney's Contemporary Resort (an easy stop on a DIY monorail pub crawl), The Wave has a huge bar that's first come, first served, with welcoming bar tenders and the same menu guests can enjoy at a table in the restaurant. The bar is where it's at though, with drinks made right in front of you, and appetizers to enjoy while chatting with friends.
WHAT TO TRY
The drink menu is well done, and the best drink to try is the Godiva Chocolate Martini, especially if you're just headed here for dessert, as this drink is on the sweeter side. If you're going to want to stick with the dessert theme at The Wave, we love the chocolate flight, which features three small chocolate desserts!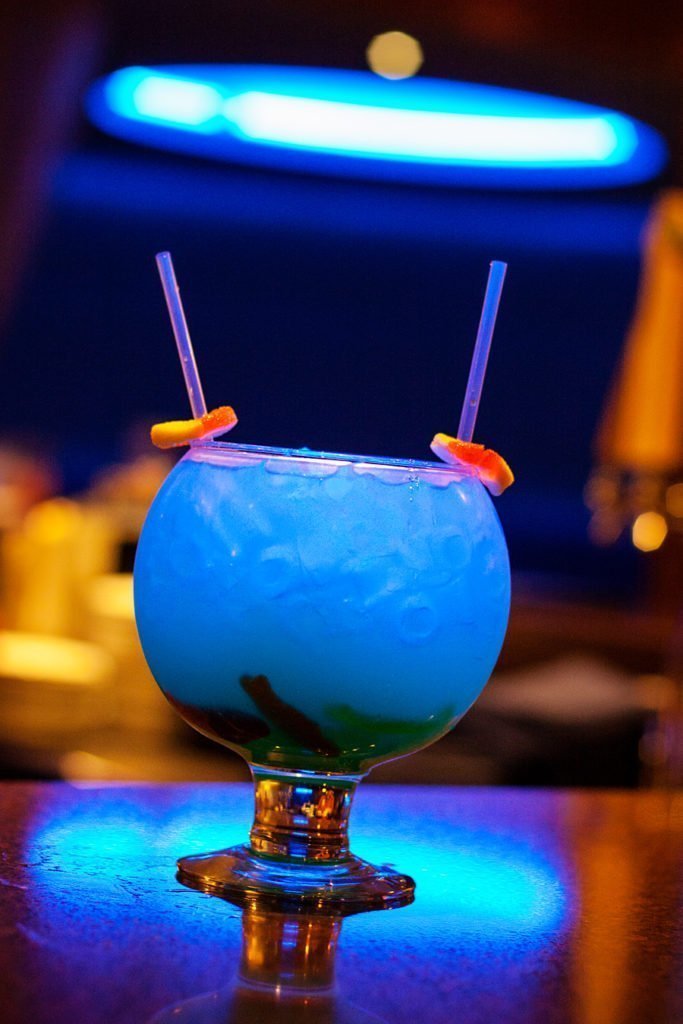 Victoria Falls Lounge
Disney's Animal Kingdom Lodge is one of our favorite resorts to explore, and when you're done exploring everything there is to do, head over to Victoria Falls Lounge right above Boma at Jambo House. Their specialty cocktails and decent sized appetizer menu is the perfect way to wrap up a Disney day.
WHAT TO TRY
I love the sweet and spicy chicken wings and the goat cheese dip for something a little different than you can get at other locations. As for drinks, the bar staff has put together a strong cocktail list, including a few you can only get at the Victoria Falls Lounge. Our favorite is the Victoria Falls Mist, it's sweet without tasting like candy, and the use of tangerine liquor is unique.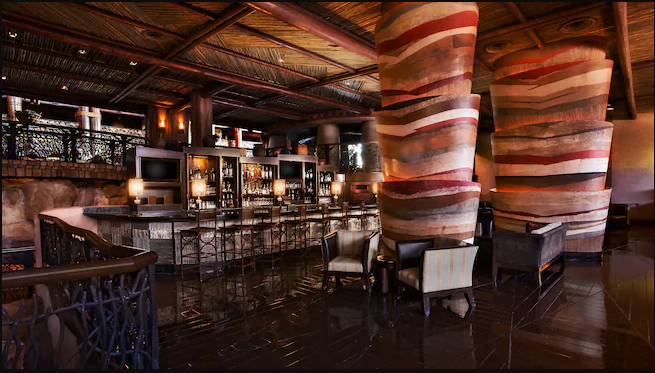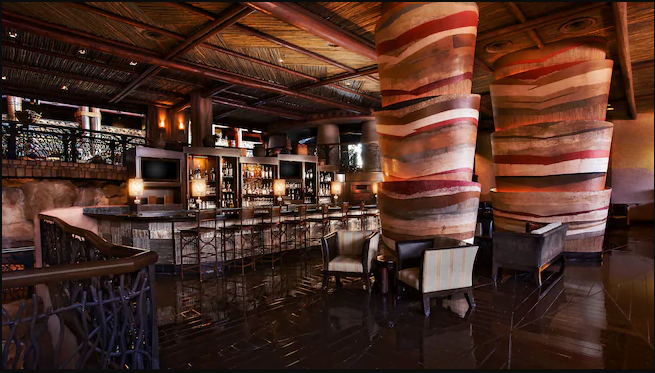 Be sure to let us know what you think of these locations after you try them out, and always drink responsibly.
About the Author
Megan is a Florida native with a love for all things Disney and running. She thinks you can tell a lot about someone by the name of their signature lipstick, and hers is NARS Dragon Girl. You can follow Megan on Twitter @megand513 and on Instagram @minglingwithmickey where she dishes out the most recent Disney news and tips for the perfect park day!
Feature image credit: Terralina Crafted Italian