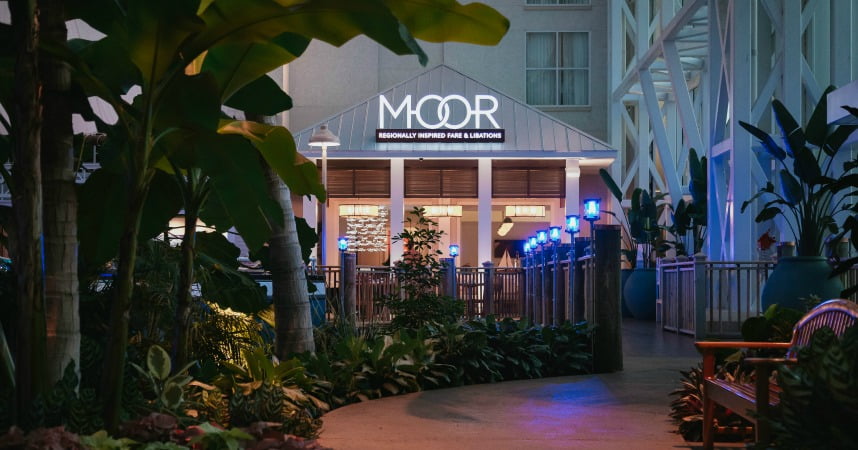 **CANCELLED**
Our much-loved Discovery Dinner series returns on Thursday, September 13, this time inviting guests to join us at one of Orlando's most beautiful resorts. Hosted at MOOR, located in the Key West atrium of the massive Gaylord Palms Resort, this signature restaurant offers sophisticated cuisine sourced by regional purveyors on land and in the sea.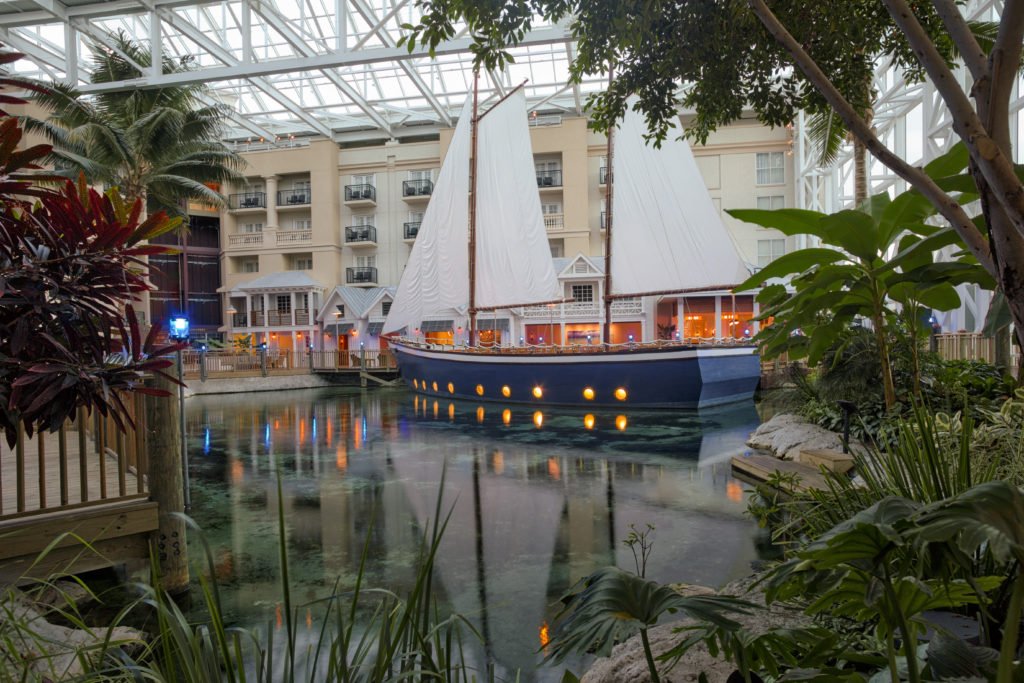 ABOUT DISCOVERY DINNERS
We give typical wine pairing dinners a total makeover with our new Discovery Dinner Series, an immersive, hands-on food adventure designed to take you on an unforgettable culinary journey. The menu, which stays completely secret until each course is served, gives local chefs the chance to show their epicurean pizzazz as they take a detour from their usual offerings and create dishes that have us gasping in delight.
COURSES
The evening will consist of five courses, each paired with an adult beverage. The pairing for each dish ranges from cocktails to red and white wine and a dessert cocktail. Each course will be completely different, including one that will require guest participation and one delicious dish that will have us completely puzzled… and wanting more.
Please note, vegetarian and pescatarian diets can be accommodated during this dinner.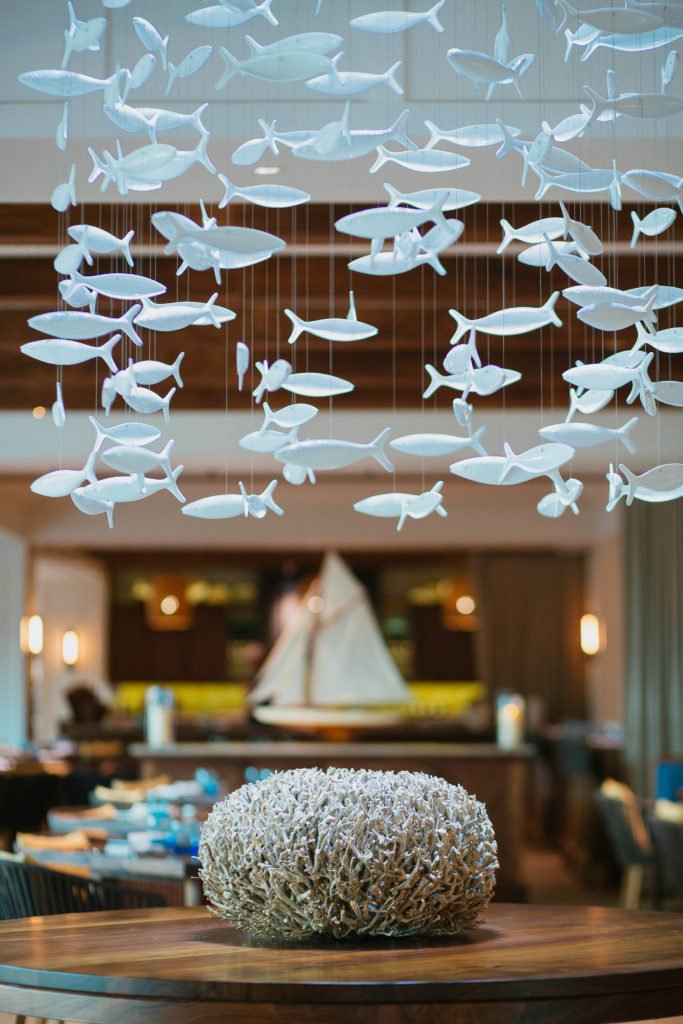 ABOUT CHEF JOSH BUSHBY
Chef Josh Bushby is ideally suited to manage the kitchen of MOOR, as he has a passion for seafood. Having lived his entire life on the coast, he grew up fishing in the Atlantic Ocean and as a child loved catching shrimp and crabs with a cast net off the docks by his house. The unparalleled flavors that can be created in fresh seafood dishes is what drew him into the culinary world. Told by his mom, "Either get out of the kitchen, or help," Josh was inspired to learn her techniques because he always loved her cooking. No matter how simple the dish was, he needed to know how she made it and why she made it that way. Her lasagna recipe is still one of his favorite dishes to prepare, and he has been able to bring it to a few menus during his career. Josh lives in Clermont with his wife, two dogs, and three cats. Before joining Gaylord Palms, he was most recently the executive chef at a small restaurant group in Jacksonville.
TICKETS
Tickets are $99 per person, including tax, gratuity and self-parking.
BUY NOW
DETAILS
Thursday, September 13, 2018
Arrival: 6:30pm
Dinner starts: 7pm
MOOR
Gaylord Palms Resort
6000 W Osceola Pkwy.
Kissimmee, FL 34746
Space is limited and tickets will sell out.