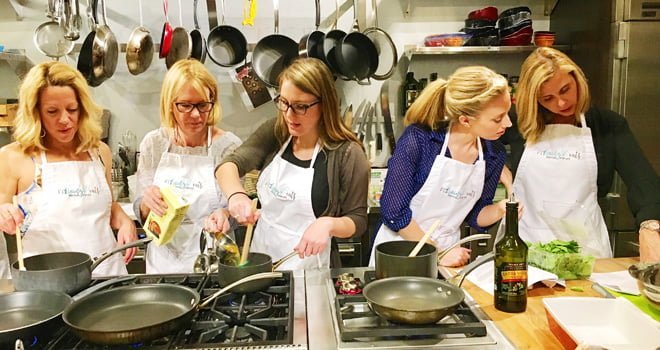 This content is proudly supported by Aggressive Appliances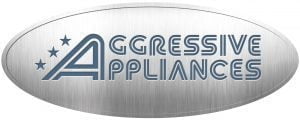 It's hot in the kitchen, baby! Whether you're hoping to learn some new skills, pick up some fresh ideas or just have a fun night out together, you're bound to find something you love from our list of 102 Orlando cooking classes happening this September and October 2018!
Where to take a cooking class in Orlando:
• Publix Aprons Cooking School (Dr. Phillips and Winter Park)
• Truffles and Trifles
• Tapa Toro
• Griffin Cooking School at JW Marriott Orlando, Grande Lakes
• Edible Education Experience Chef Night
• Chef Nite Orlando
• FitLiving Eats
• NEW! This Honest Food
Check out our guide to where to take a cooking class in Orlando for more ideas.
SEPTEMBER
Winter Park
Honey? Hey! – Winter Park
Saturday, September 1, 6:30pm
Publix Aprons Cooking School
$50/person
Summertime Baking – Winter Park
Thursday, September 6, 6pm
Publix Aprons Cooking School
$50/person
Central Coast Wine Dinner – Winter Park
Friday, September 7, 6:30pm
Publix Aprons Cooking School
$50/person
Chefs Table: Solely Elegant – Winter Park
Saturday, September 8, 6:30pm
Publix Aprons Cooking School
$65/person
Fiesta and Siesta Brunch – Winter Park
Sunday, September 9, 1pm
Publix Aprons Cooking School
$35/person
We Love Chocolate (2-course) – Winter Park
Tuesday, September 11, 7pm
Publix Aprons Cooking School
$25/person
Bonterra Wines – Wine and Dine – Winter Park
Thursday, September 13, 6:30pm
Publix Aprons Cooking School
$50/person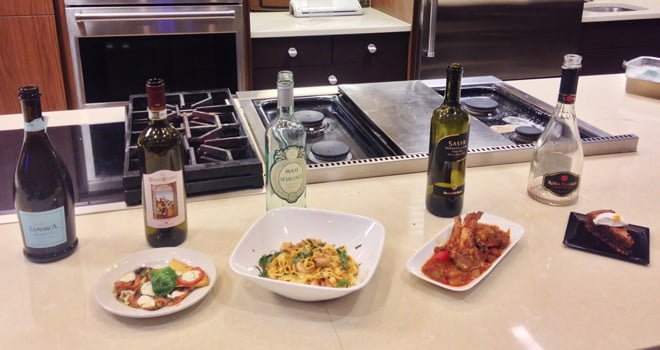 Couples Cooking: Classic French – Winter Park
Friday, September 14, 6pm
Publix Aprons Cooking School
$100/couple
Brews & Chews: The Brew Days of Summer – Winter Park
Saturday, September 15, 6:30pm
Publix Aprons Cooking School
$50/person
New Style Bayou Wine and Dine (2-course) – Winter Park
Tuesday, September 18, 7pm
Publix Aprons Cooking School
$25/person
Wine and Dine in Spain – Winter Park
Friday, September 21, 6:30pm
Publix Aprons Cooking School
$50/person
Wrapping Across Asia – Winter Park
Saturday, September 22, 6pm
Publix Aprons Cooking School
$50/person
Southern Brunch – Winter Park
Sunday, September 23, 1pm
Publix Aprons Cooking School
$45/person
Road Tripping (2-course) – Winter Park
Thursday, September 27, 7pm
Publix Aprons Cooking School
$25/person
Dr. Phillips
Grits and Grains – Dr. Phillips
Tuesday, September 4, 6pm
Publix Aprons Cooking School
$50/person
Couples Cooking: Global Flavors – India – Dr. Phillips
Wednesday, September 5, 6pm
Publix Aprons Cooking School
$100/couple
Fiesta and Siesta Brunch – Dr. Phillips
Sunday, September 9, 10:30am
Publix Aprons Cooking School
$35/person
We Love Chocolate (2-course) – Dr. Phillips
Tuesday, September 11, 5:30pm
Publix Aprons Cooking School
$25/person
Backyard Grilling – Dr. Phillips
Tuesday, September 18, 6pm
Publix Aprons Cooking School
$50/person
Czech Please – Dr. Phillips
Wednesday, September 19, 6pm
Publix Aprons Cooking School
$50/person
Baking – Don't Be Intimidated – Dr. Phillips
Thursday, September 20, 6pm
Publix Aprons Cooking School
$50/person
Southern Brunch – Dr. Phillips
Sunday, September 23, 10:30am
Publix Aprons Cooking School
$45/person
Homemade Pasta with Amore! – Dr. Phillips
Tuesday, September 25, 6pm
Publix Aprons Cooking School
$50/person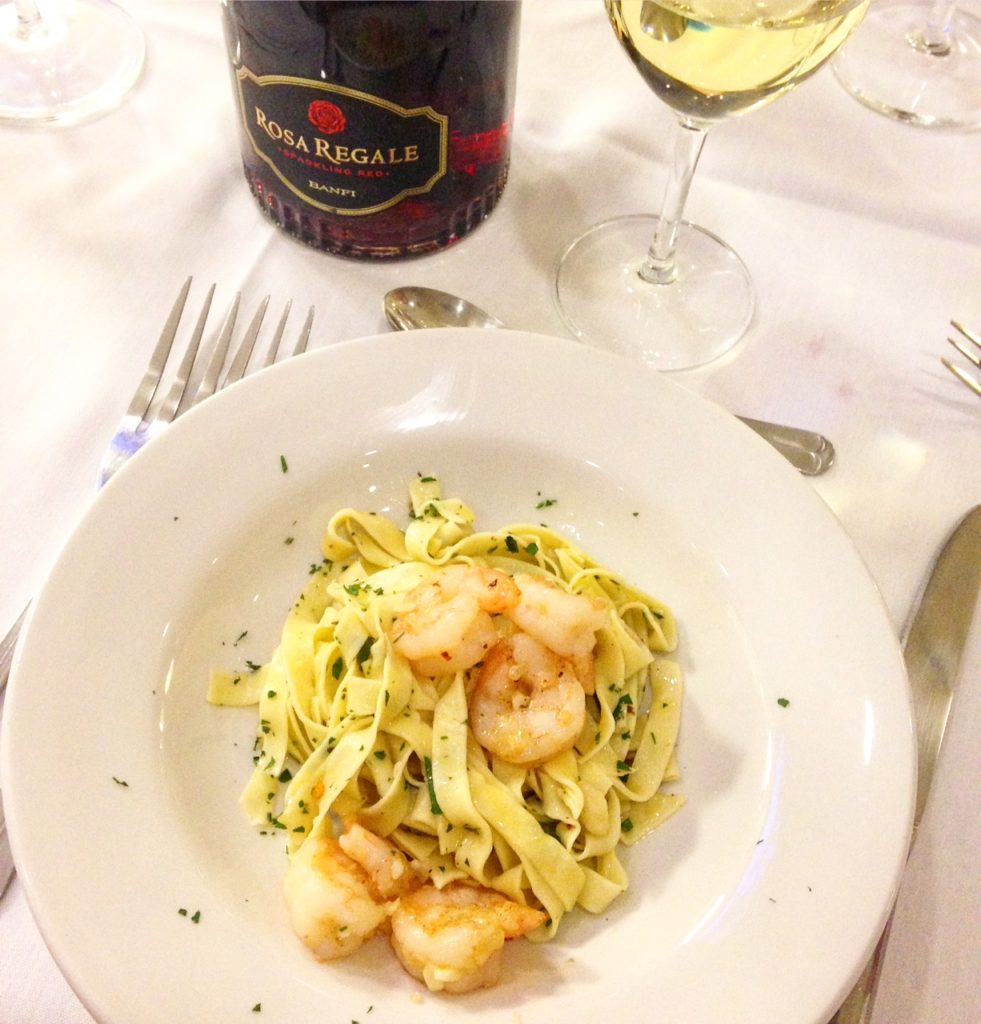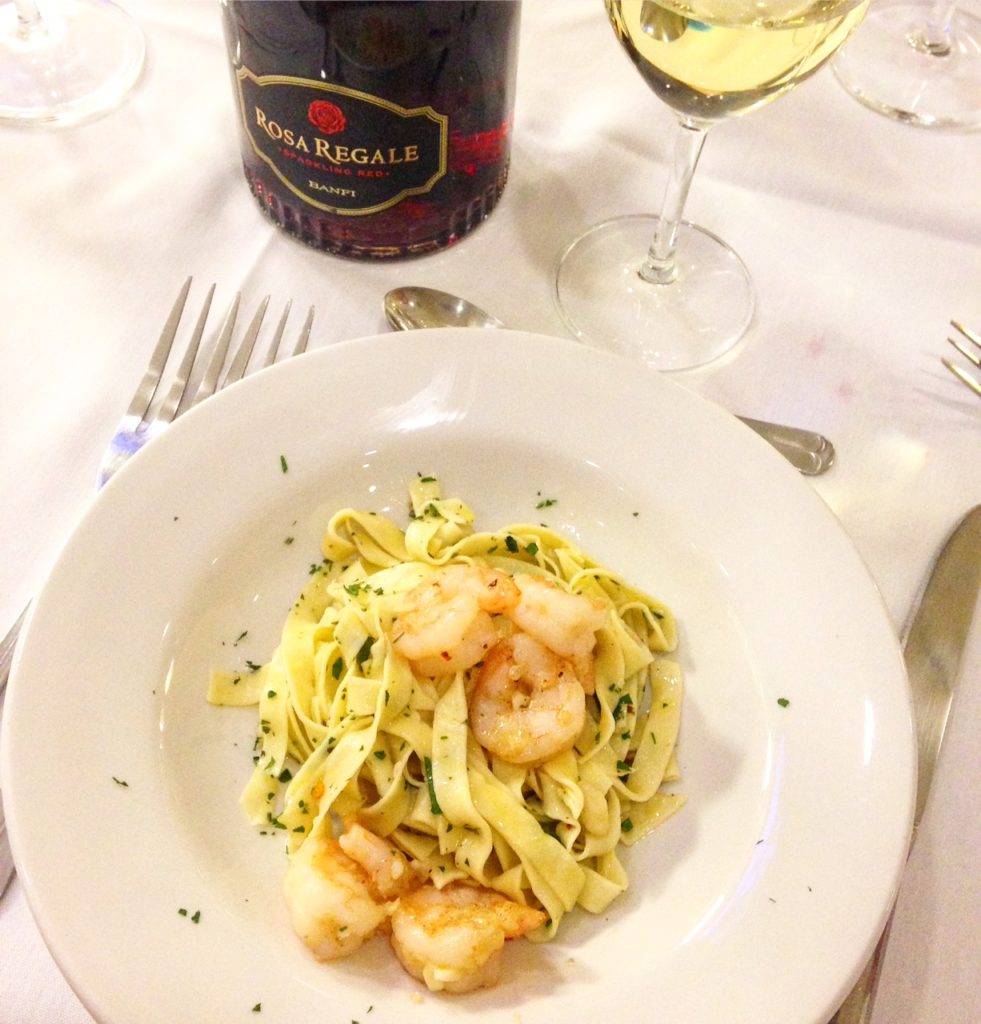 Chef's Table: It's Just Delicious! – Dr. Phillips
Wednesday, September 26, 6:30pm
Publix Aprons Cooking School
$65/person
Road Tripping (2-course) – Dr. Phillips
Thursday, September 27, 5:30pm
Publix Aprons Cooking School
$25/person
Escape with Grapes – Dr, Phillips
Friday, September 28, 6:30pm
Publix Aprons Cooking School
$50/person
Italian Trattoria – Dr. Phillips
Saturday, September 29, 6:30pm
Publix Aprons Cooking School
$50/person
Sushi 101 – Dr. Phillips
Sunday, September 30, 6pm
Publix Aprons Cooking School
$55/person
TRUFFLES & TRIFLES
Summer/Fall Soups and Salads
Wednesday, September 5, 6:30pm
Truffles & Trifles
$50/person
Everyday Mediterranean
Thursday, September 6, 6:30pm
Truffles & Trifles
$60/person
Date Night – Cuban Nights
Friday, September 7, 6:30pm
Truffles & Trifles
$150/couple
Chinese Favorites
Tuesday, September 11, 6:30pm
Truffles & Trifles
$58/person
Basic to Brilliance – Cooking Southern Style Y'all
Wednesday, September 12, 6:30pm
Truffles & Trifles
$59/person
Date Night – Beef & Bourbon
Thursday, September 13, 6:30pm
Truffles & Trifles
$150/couple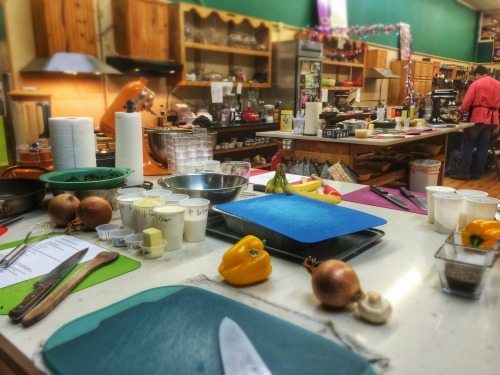 Tacos and Tequila
Saturday, September 15, 6:30pm
Truffles & Trifles
$59/person
Low Fat for the Heart
Monday, September 17, 6:30pm
Truffles & Trifles
$55/person
Homemade Pasta
Tuesday, September 18, 6:30pm
Truffles & Trifles
$59/person
Date Night – Cooking Ribs, Bacon and Pork
Friday, September 21, 6:30pm
Truffles & Trifles
$150/couple
Julia Child's Desserts
Saturday, September 22, 10:30am
Truffles & Trifles
$60/person
Pressure Cooking Class
Wednesday, September 26, 6:30pm
Truffles & Trifles
$58/person
Cocktails and Appetizers
Friday, September 28, 6:30pm
Truffles & Trifles
$60/person
A Workshop on Chocolate
Saturday, September 29, 10:30am
Truffles & Trifles
$60/person
FITLIVING EATS (PLANT BASED COOKING CLASSES)
Spotlight on Everyday Superfoods by Carly Ferguson
Wednesday, September 12, 6pm
FitLiving Eats
$80/person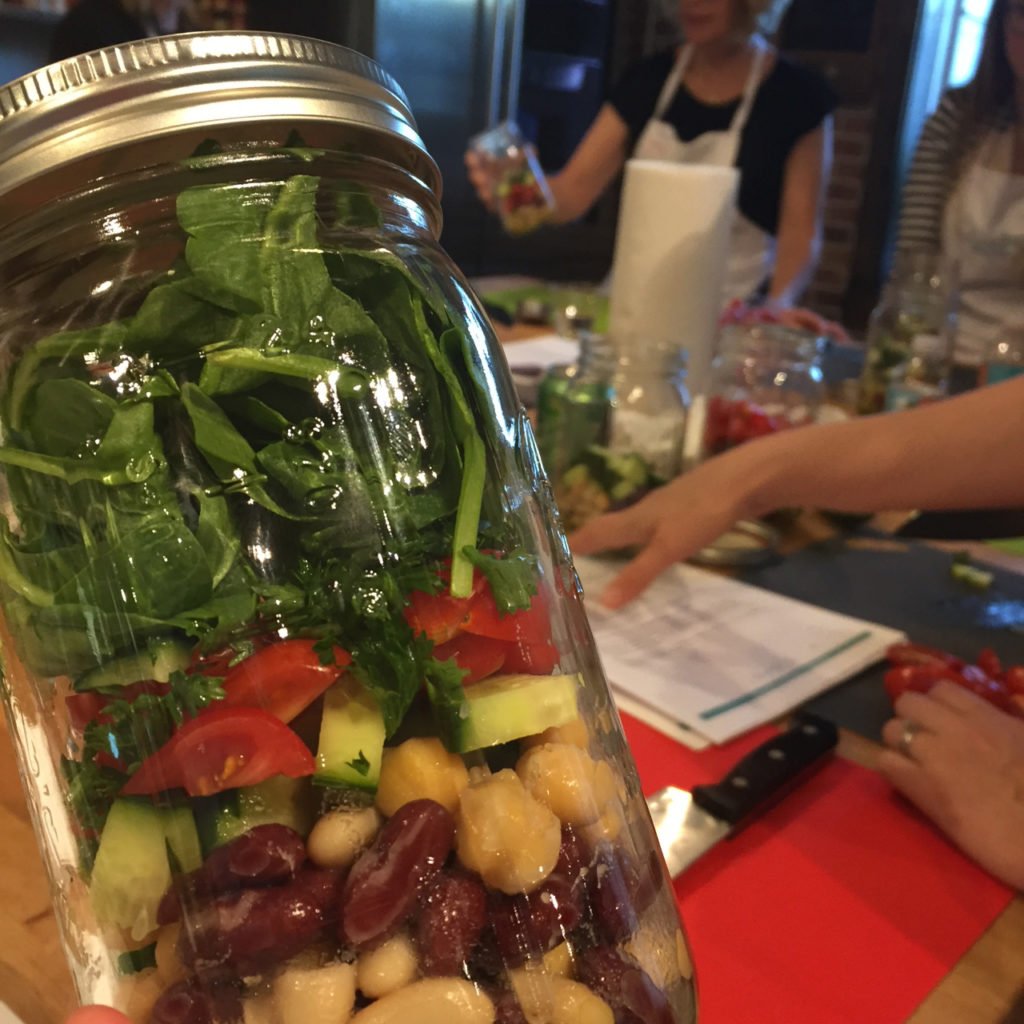 THIS HONEST FOOD
Good Mood Foods, Eating Your Way to Happy Hormones
Wednesday, September 5, 6:30pm-7:30pm
This Honest Food
$12/person
Gluten-Free Made Easy
Friday, September 7, 6pm-8pm
This Honest Food
$45.99/person
Healthy Meal Prep and Planning
Saturday, September 8, 11:30am-1pm
This Honest Food
$45/person
Easy Weeknight Sheet Pan Suppers
Thursday, September 14, 6:30-8pm
This Honest Food
$39.99/person
Date Night: Bourbon Steak
Friday, September 14, 6:30om-8pm
This Honest Food
$89.99/couple
Cooking Basics Every Home Cook Should Know (4-part series)
Sunday, September 16 – Sunday, October 7 (4 consecutive Sundays), 1:30-4:30pm
This Honest Food
$399 for entire series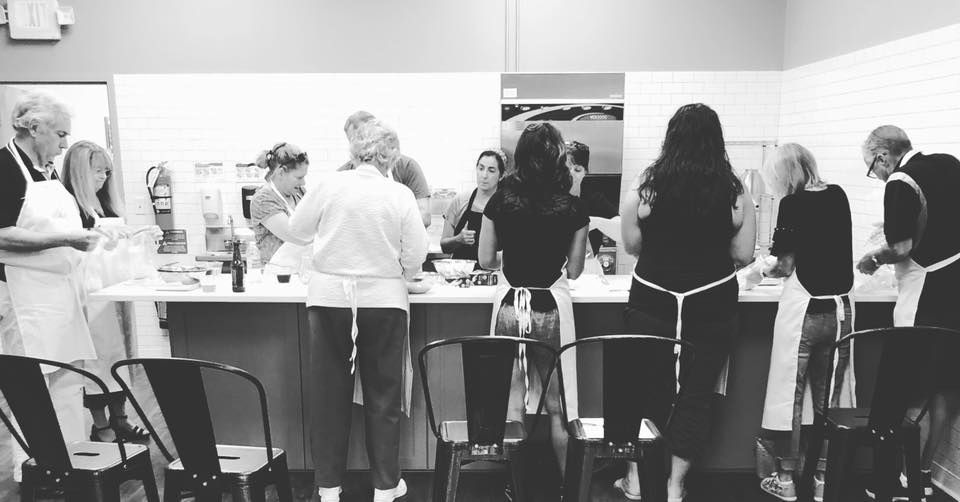 ORLANDO PUBLIC LIBRARY
From Pages to Plate: Their Eyes Were Watching God
Monday, September 24, 6pm-7pm
Orlando Public Library, Cypress Room
FREE Admission (Registration required)
Cuisine Corner: Tortillas from Scratch!
Thursday, September 27, 6:30pm-7:30pm
Orlando Public Library, Cypress Room
FREE Admission (Registration required)
LEU GARDENS
It's a Wrap: Asian Dumplings and Spring Rolls
Saturday, September 15, 11am-1:30pm
Leu Gardens
$55-$60/person
COCKTAIL CLASSES
School Isn't in Session: Cocktail Class #2
Saturday, September 8, 2-4:30pm
Luke's Kitchen and Bar
$45
Rum Cocktails
Saturday, September 8, 3:30pm
Bitters & Brass
$50/person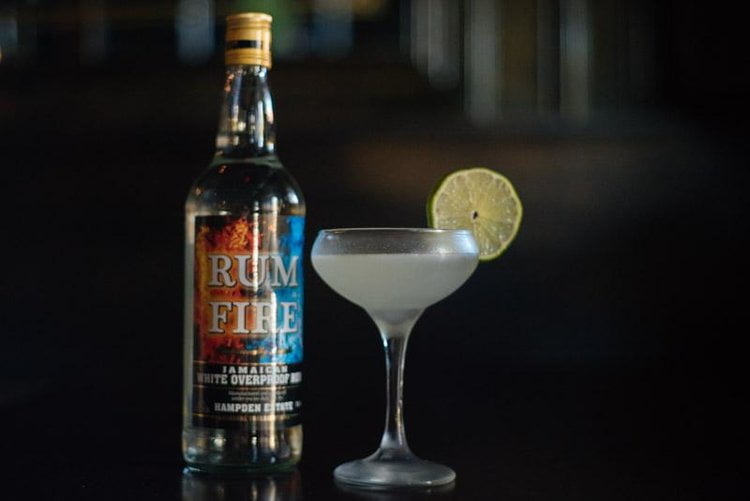 OCTOBER
PUBLIX APRONS COOKING SCHOOLS
Winter Park
Basic Knife Skills – Winter Park
Monday, October 1, 6pm
Publix Aprons Cooking School
$55/person
Oh Canada, EH? – Winter Park
Tuesday, October 2, 6pm
Publix Aprons Cooking School
$50/person
Handmade Pasta – Winter Park
Wednesday, October 3, 6pm
Publix Aprons Cooking School
$50/person
Complimentary OPEN HOUSE!!! – Winter Park
Thursday, October 4, 5pm
Publix Aprons Cooking School
FREE Admission
Couples Cooking: Soups and Stews – Winter Park
Friday, October 5, 6pm
Publix Aprons Cooking School
$100/couple
Sushi 101 – Winter Park
Saturday, October 6, 6pm
Publix Aprons Cooking School
$55/person
Basics of Culinary (3-part series) – Winter Park
October 8, 15 and 22, 6pm
Publix Aprons Cooking School
$150 for entire series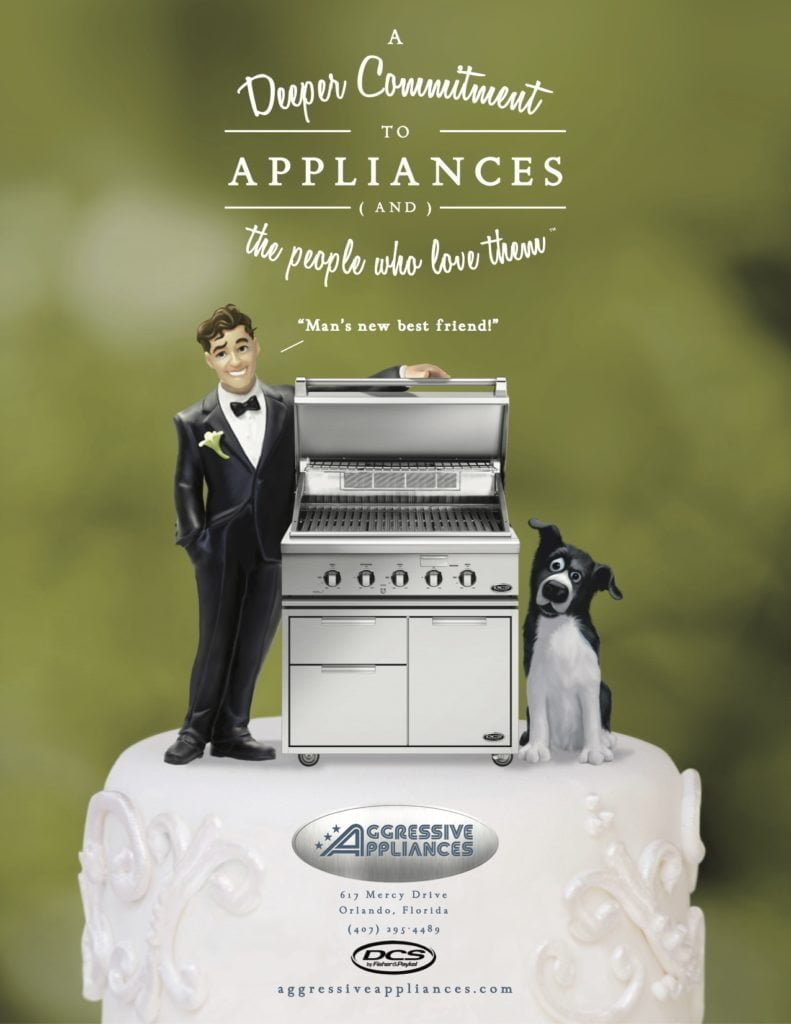 Hello Gourd-geous – Winter Park
Wednesday, October 10, 6pm
Publix Aprons Cooking School
$50/person
Choice Cuts (2-course) – Winter Park
Friday, October 12, 7:30pm
Publix Aprons Cooking School
$25/person
Handmade Pasta – Winter Park
Wednesday, October 17, 10am
Publix Aprons Cooking School
$50/person
Seafood Wine and Dine – Winter Park
Thursday, October 18, 6:30pm
Publix Aprons Cooking School
$60/person
Handmade Pasta – Winter Park
Saturday, October 20, 6pm
Publix Aprons Cooking School
$50/person
Mimosas & Craft Beer Brunch – Winter Park
Sunday, October 21, 1pm
Publix Aprons Cooking School
$40/person
Exploring Mexican Cuisine (2-course) – Winter Park
Wednesday, October 24, 7:30pm
Publix Aprons Cooking School
$25/person
Exploring Michael David Winery – Winter Park
Thursday, October 25, 6:30pm
Publix Aprons Cooking School
$50/person
Chef's Table: Date to Pair – Winter Park
Friday, October 26, 6:30pm
Publix Aprons Cooking School
$65/person
Quick, Delicious and Easy – Winter Park
Wednesday, October 31, 6pm
Publix Aprons Cooking School
$50/person
Dr. Phillips
Handmade Pasta – Dr. Phillips
Wednesday, October 3, 6pm
Public Aprons Cooking School
$50/person
Complimentary OPEN HOUSE!!! – Dr. Phillips
Thursday, October 4, 5pm
Publix Aprons Cooking School
FREE Admission
Basics of Culinary (3-part series) – Dr. Phillips
October 8, 15 and 22, 10am
Publix Aprons Cooking School
$150 for entire series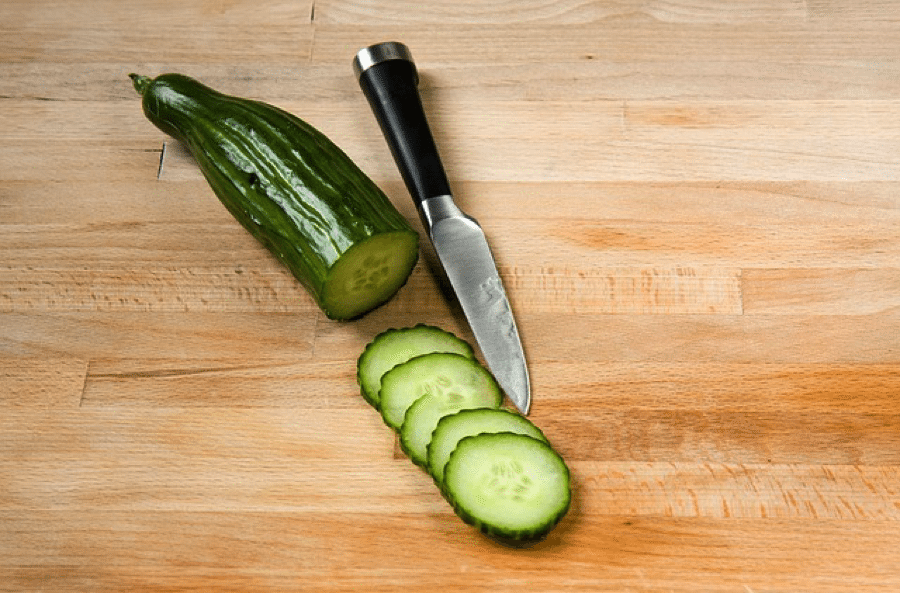 Quick, Delicious and Easy – Dr. Phillips
Tuesday, October 9, 6pm
Publix Aprons Cooking School
$50/person
Couples Cooking: Tailgate Date – Dr. Phillips
Thursday, October 11, 6pm
Publix Aprons Cooking School
$100/couple
Choice Cuts (2-course) – Dr. Phillips
Friday, October 12, 5:30pm
Publix Aprons Cooking School
$25/person
Chef Fabio Vivani – Sunday's in My Tuscan Kitchen – Dr. Phillips
Saturday, October 13, 12pm
Publix Aprons Cooking School
$50/person
In a Nut Shell – Dr. Phillips
Tuesday, October 16, 6pm
Publix Aprons Cooking School
$50/person
Couples Cooking: Soups and Stews – Dr. Phillips
Wednesday, October 17, 6pm
Publix Aprons Cooking School
$100/couple
Soups for the Spanish Soul – Dr. Phillips
Friday, October 19, 6pm
Publix Aprons Cooking School
$45/person
Seafood Wine and Dine – Dr. Phillips
Saturday, October 20, 6:30pm
Publix Aprons Cooking School
$60/person
Mimosas & Craft Beer Brunch – Dr. Phillips
Sunday, October 21, 10:30am
Publix Aprons Cooking School
$40/person
Exploring Michael David Winery – Dr. Phillips
Wednesday, October 24, 6:30pm
Publix Aprons Cooking School
$50/person
Hello Gourd-geous – Dr. Phillips
Thursday, October 25, 6pm
Publix Aprons Cooking School
$50/person
Soups for the Spanish Soul – Dr. Phillips
Monday, October 29, 6pm
Publix Aprons Cooking School
$60/person
Oh Canada, EH? – Dr. Phillips
Tuesday, October 30, 6pm
Publix Aprons Cooking School
$50/person
TRUFFLES AND TRIFLES
Fall Mediterranean
Tuesday, October 2, 6:30pm
Truffles & Trifles
$50/person
Date Night – Oktoberfest
Friday, October 5, 6:30pm
Truffles & Trifles
$140/couple
Dim Sum
Tuesday, October 9, 6:30pm
Truffles & Trifles
$58/person
Greek
Wednesday, October 10, 6:30pm
Truffles & Trifles
$58/person
Tuscan Delights
Friday, October 12, 6:30pm
Truffles & Trifles
$59/person
Homemade Pasta
Thursday, October 18, 6:30pm
Truffles & Trifles
$59/person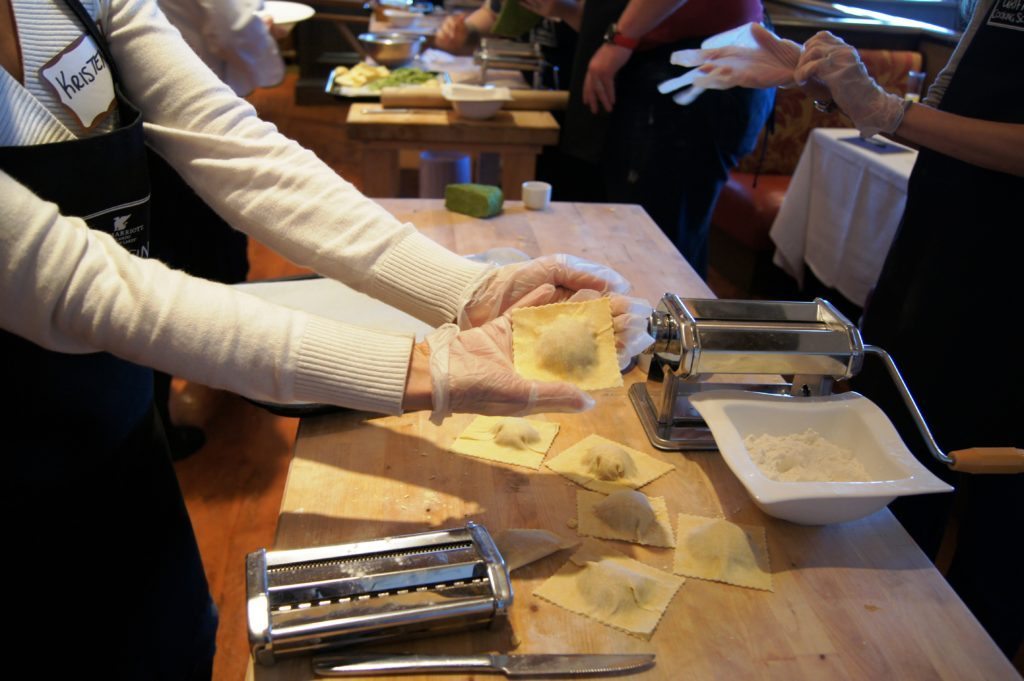 Soups and Chowder, Salads and Desserts
Tuesday, October 23, 6:30pm
Truffles & Trifles
$58/person
Classical French
Tuesday, October 30, 6:30pm
Truffles & Trifles
$60/person
TAPA TORO
En La Cocina by Tapa Toro
Thursday, October 25, 6:30pm-8:30pm
Tapa Toro
$49/person
FITLIVING EATS (PLANT BASED COOKING CLASSES)
Italian Comfort Food Made Healthier by Carly Ferguson
Wednesday, October 10, 6pm
FitLiving Eats
$86.51/person
ORLANDO PUBLIC LIBRARY
From Pages to Plate: Frankenstein
Wednesday, October 3, 6pm
Orlando Public Library, Cypress Room
FREE Admission (Registration required)
From Pages to Plate: The Color Purple
Monday, October 8, 6pm
Orlando Public Library, Cypress Room
FREE Admission (Registration required)
Cuisine Corner: Ghoulish Delights
Wednesday, October 17, 6:30pm
Orlando Public Library, Cypress Room
FREE Admission (Registration required)
Cuisine Corner: Lasagna
Monday, October 29, 6:30pm
Orlando Public Library, Cypress Room
FREE Admission (Registration required)
COCKTAIL CLASSES
School Isn't in Session: Cocktail Class #3
Saturday, October 6, 2:30-4:30pm
Luke's Kitchen and Bar
$45