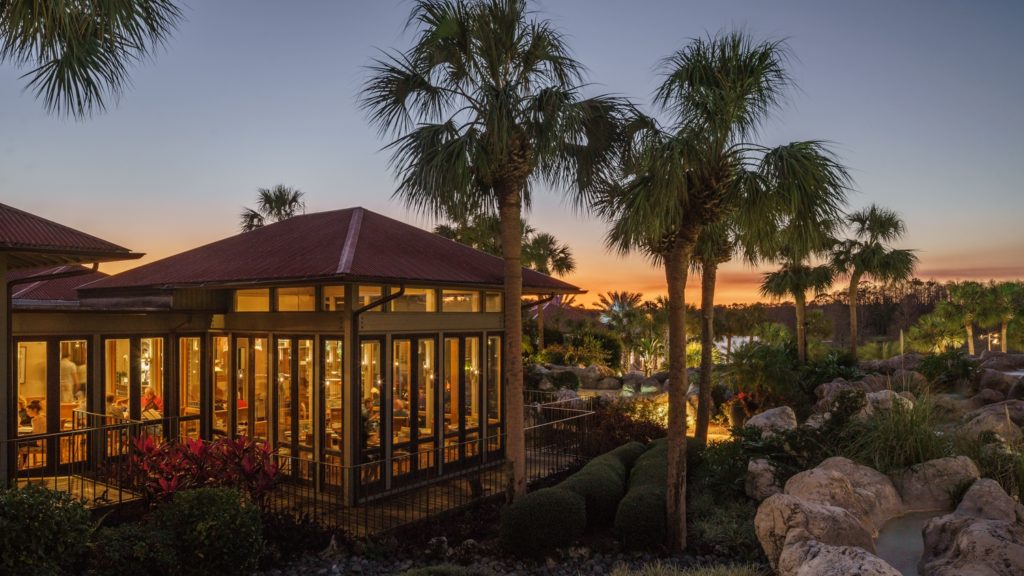 SPONSORED – Visit Orlando's Magical Dining Month, now on through September 30, gives couples oodles of opportunities to plan affordable date nights across the city. The $35 three-course prix-fixe dinners at over 100 Orlando-area restaurants offer such incredible value. But for those of you looking for the deal AND to also wow your date, we've compiled a list of some of the most romantic restaurants participating in this year's Magical Dining Month.
SAIL AWAY
Located at Pointe Orlando on International Drive, The Oceanaire Seafood Room has been a longstanding favorite for couples looking for a posh seafood experience. Steeped in a luxury oceanliner theme, the luxe space features white linens, doting service and an eye catching fresh seafood bar.
A few miles away at Disney Springs, Paddlefish wows with its multi-level steamboat that towers over the bustling entertainment hub below. While the boat is stationary, at times it's hard to remember you're not actually cruising down a river. Each level is more stunning than the last, but the real draw is the rooftop lounge and bar area. Enjoy sweeping views of the springs along with a sumptuous cocktail.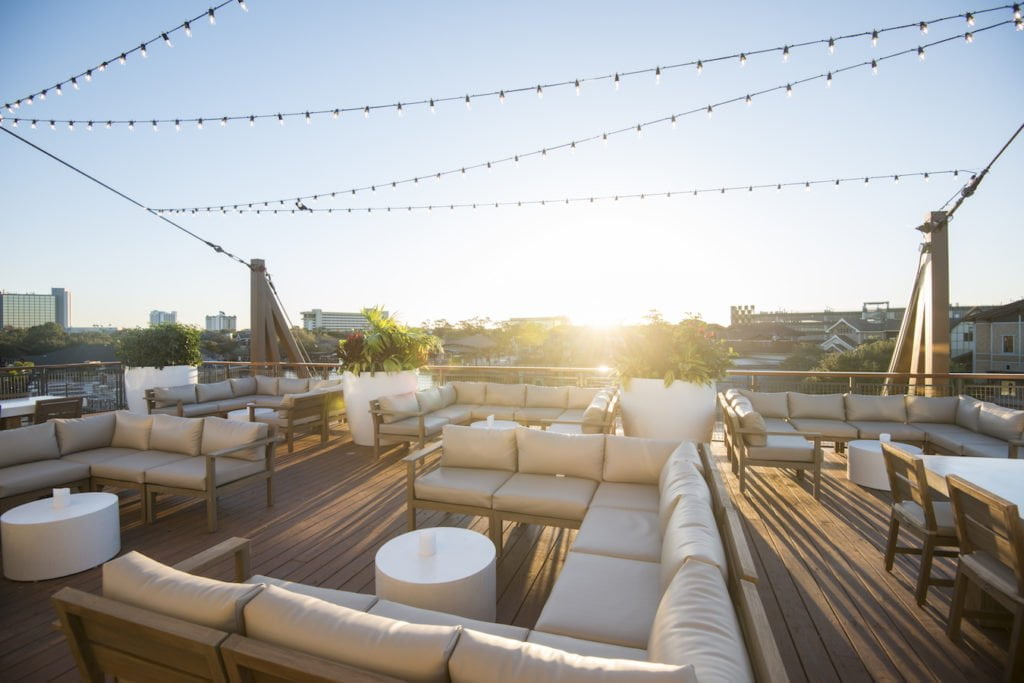 SNUGGLE IN
A quintessential date night experience every couple needs to have at least once, fondue-ing at The Melting Pot is such a delicious way to reconnect over a slow, shared feast. If possible, score a booth and snuggle into one side as you dip and sip the night away. Both the Orlando and Longwood locations of The Melting Pot are participating in Magical Dining Month.
A newcomer to this annual homage to Orlando dining, Fig's Prime in Altamonte Springs has become a fast favorite for Seminole County residents who love its upscale but unstuffy vibe. You'll enjoy dishes like Veal Scallopini, Grilled Organic Salmon or an 8-ounce Filet from Fig's Magical Dining menu but you'll love the cozy couches you can sink into together while you dine.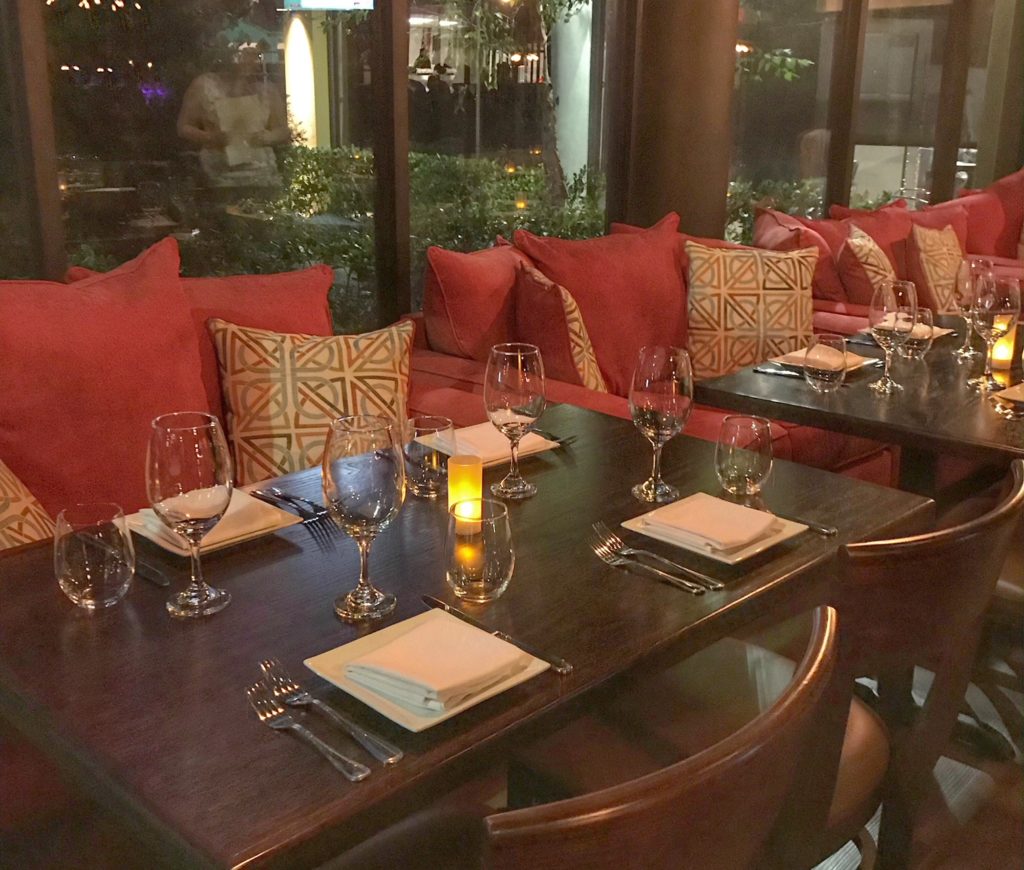 AMOUR MORE
What is it about French cuisine that makes us swoon? Whether it's the rich flavors, the buttery, calorie-worthy sauces, or the decadent desserts, French dining is always a sure bet on date night. Lucky for us, there are a handful of French restaurants participating in this year's Magical Dining Month, including DoveCote Brasserie in downtown Orlando, Le Coq Au Vin in the SoDo District, and Chez Vincent in Winter Park. Be sure to save room for the crème brulee!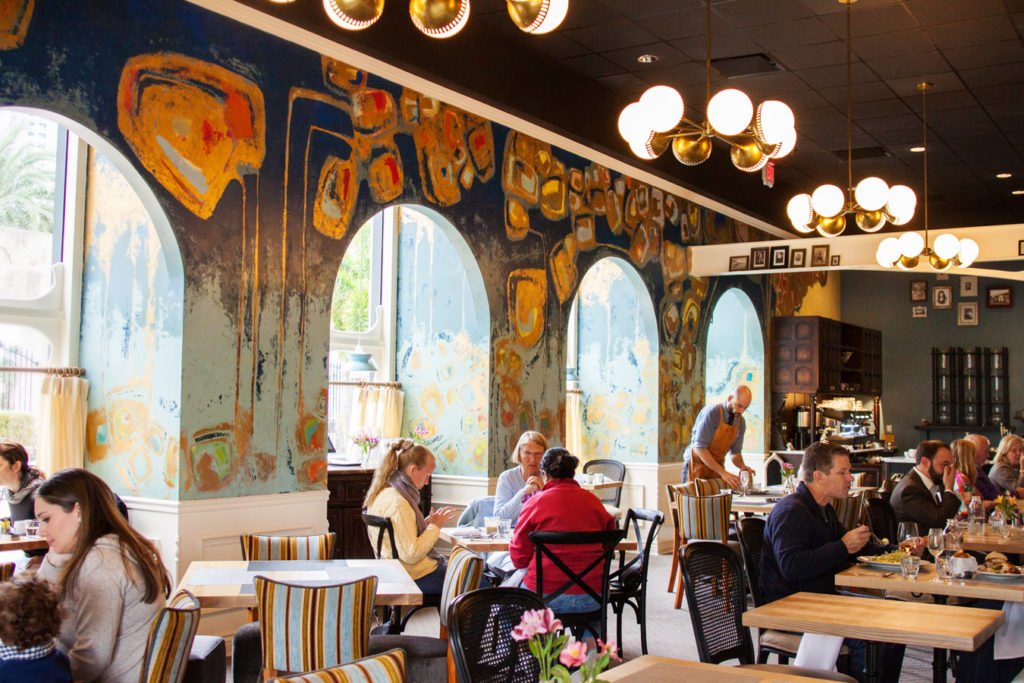 ESCAPE TO THE ISLANDS
If a trip to a tropical destination is not in your upcoming travel plans, don't sweat it! You can recreate the experience, at least for a few hours, on a Magical Dining date night at one of four restaurants known for transporting you to the islands. Get 'Key-sy' at Hemingway's Restaurant inside the Hyatt Regency Grand Cypress, enjoy dinner and a show at Mango's Tropical Café, escape to Bali inside Islands Dining Room at Loews Royal Pacific Resort or hop a flight to Hawaii via Roy's Restaurant on Sand Lake. No passport or sunscreen required!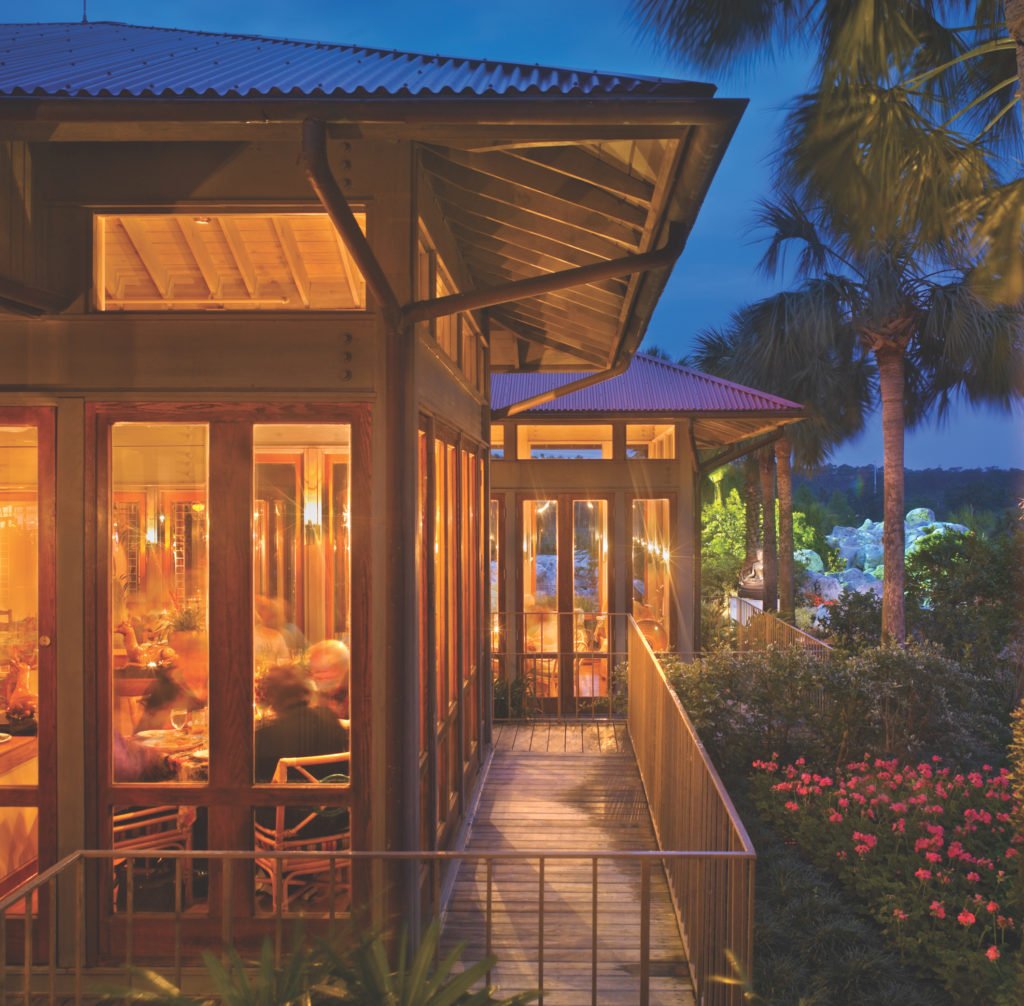 TOAST THE SUNSET
Bathed in the peachy glows of a vibrant sunset, the Orlando skyline takes on such a different feel as the sun goes down. Toast this special time of day at Canvas Restaurant & Market in Lake Nona. This restaurant offers a stellar Magical Dining menu with stunning sunset views to enjoy alongside.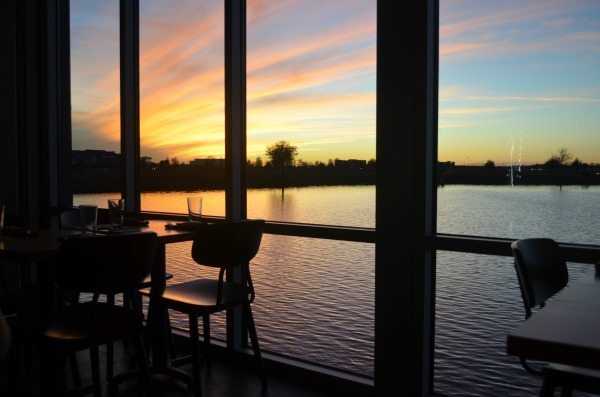 ABOUT MAGICAL DINING MONTH
Beginning Friday, August 24, 2018 through Sunday, September 30, you can head to one of 100+ local restaurants offering three-course, prix fixe meals for just $35 per person. From Championsgate to Sanford and all of our dining districts in between, these participating restaurants offer a diverse array of cuisines, including vegan, vegetarian and gluten-free options. For more information, visit OrlandoMagicalDining.com.
FEATURE IMAGE CREDIT: Hyatt Regency Grand Cypress
DISCLOSURE
We were compensated to write this post…
and
We are committed to providing you with valuable content that informs and inspires you…
and
We are clear that all of our content, including our sponsored content, gives value to our readers.
Our commitment as a for-profit website is to marry total transparency with superior, locally-created content. If you ever feel we fall short in that commitment, please let us know.