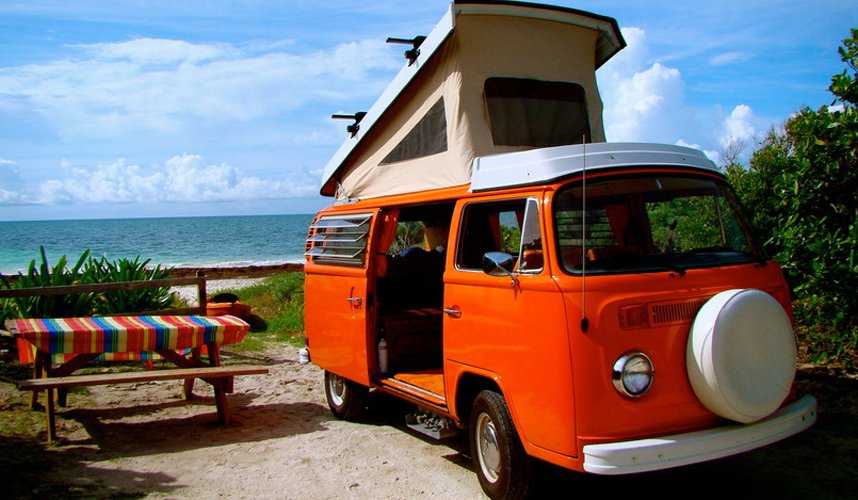 If getting outside and away from I-4 construction for the weekend sounds enticing, try these steps to planning the ultimate camper staycation in Central Florida for you and your date.
According to a recent study by University of Pittsburgh School of Health Sciences, the more time we spend on social media the more likely we are to be depressed. For some this may come as no surprise. If you think about it, there's no better way to feel lousy than to scroll through an endless stream of highlight reels.
Millennials and young adults that suffer the most from digital burn out are looking for an antidote and finding it with a hefty dose of Nature RX. Studies have shown that immersing yourself in the outdoors has positive chemical effects that help battle depression and anxiety. So set down the phone on your next date night. No need to show Instagram what you're eating or "check-in" to the newest cocktail bar. Ditch the screen for the weekend and get outdoors. It'll do your body good, literally.
Step 1: Rent your Camper
Camping doesn't have to mean pitching a tent and sleeping on soggy ground for the night. Instead, try renting an RV or camper for the weekend. Many RV shops rent campers or you can book through Outdoorsy, which is basically Airbnb for campers.
Take your pick of locally-owned but rarely used RVs and find the perfect rolling home. Whether it's a souped-up rig with a fireplace, or a tiny vintage home on wheels, there's a camper out there for every taste. Some rentals even come with delivery and personal setup.
In St. Petersburg, you can rent decked out VW camper vans from Florida Old School Campers (pictured in feature image).
For those who wish to go rugged, you can also rent camping gear from Outdoors Geek. Check out their packages such as the "Couples Retreat Camping Rental."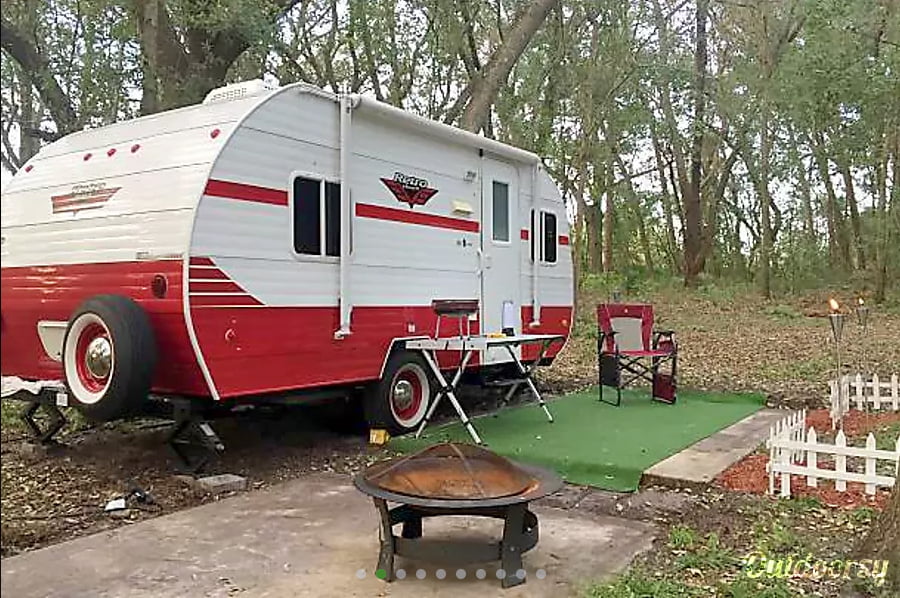 Step 2: Find your Spot
Florida is home to 175 state parks (check out the Real Florida Passport to collect stamps at each one) and 9 state trails. Search for your ideal locale by visiting the Florida State Parks website. Here you can narrow your search by activity (snorkeling, mountain biking, star gazing). Or, filter to ensure that you'll have all the amenities your partner desires (restrooms, showers etc).
Below are some of my Central Florida favorites.
For the stargazers…
Kissimmee Prairie Preserve was recently named Florida's first certified "Dark Sky" park, which means you can see the stars sans Orlando's light pollution. This park is the only Florida state park to have a designated astronomy pad for viewing the Milk Way. You can reserve your site at Reserve America.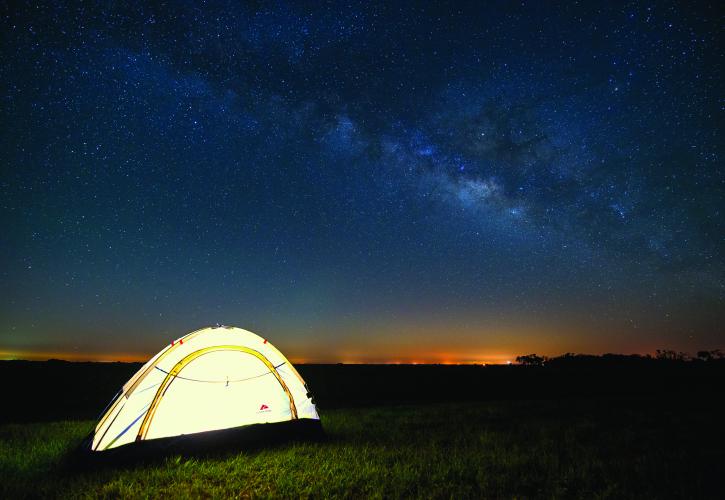 For the wildlife watchers…
Lake Louisa State Park is located just 30 minutes from Orlando in Clermont. It boasts immaculate facilities and three lakes for your water recreation pleasure. Bicycles, canoes and kayaks are available for rent in the park. Check out the web of hiking trails that offer excellent wildlife watching.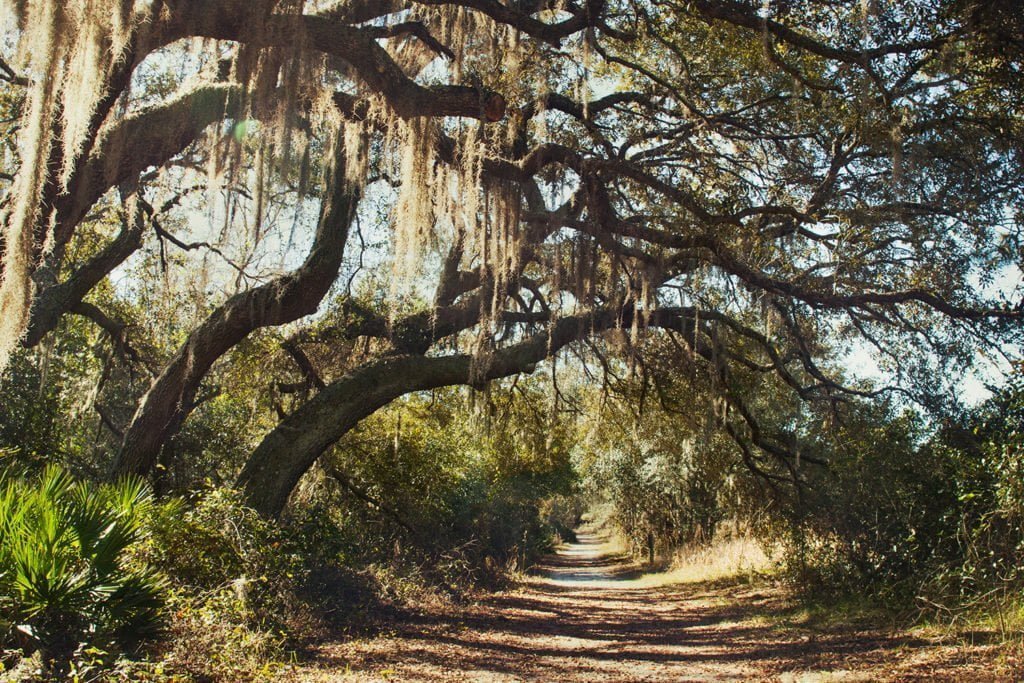 For the water lovers…
Blue Spring State Park is located in Volusia County near Orange City, just North of Orlando. Book here so you can wake up to a quiet park and have the spring all to yourself. In the winter, the Florida manatees flock here for the stable spring temperature.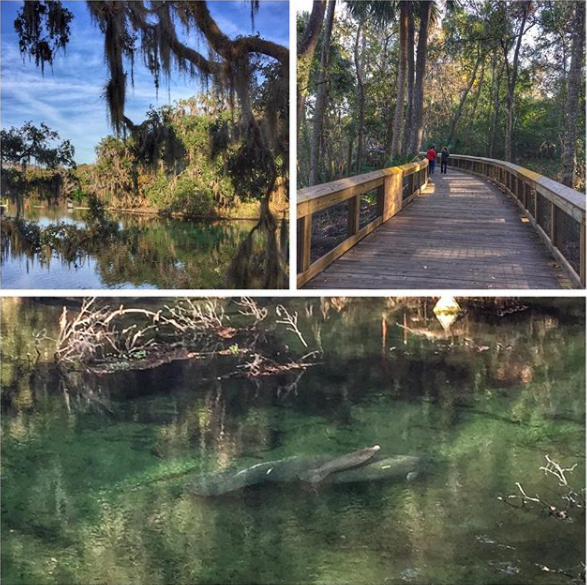 For the city slickers…
If you're a bit nervous about detoxing and totally unplugging, try Bill Frederick Park—a small park located in the heart of Metrowest. You'll have all the amenities of modern life, including close access to shops and the grocery store, with just a dash of nature.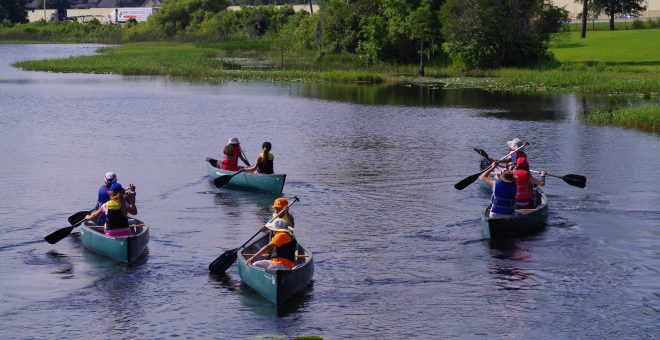 Step 3: Pack Up
Make sure you pack all the necessities for a relaxing weekend away. Nothing is more stressful than having to run out for those need-to-have items.
Firewood: Get cozy around the fire and tell stories, sans cell phone.

Lights: Bring fairy lights or bistro lights to have outdoors while you make dinner or sit by the fire.

Coffee: No one wants to make an early morning run to Dunkin. Pack this portable pour—over filter for a morning cup.

Outdoor movie screen: for the ultimate date night experience outdoors, bring this projector (compatible with laptops and smart phones) and project a movie onto a draped white sheet.
Step 4: Hit the Road
Enjoy your weekend outdoors and away from the noise and chaos of Orlando. Embrace your quality time with your loved one, while also supporting Florida's State Parks and our nation's natural land.
Step 5: Camp In Someone's Backyard
If you're not ready to brave the real outdoors, there's one more option for you and bae to try out. Hipcamp is AirBNB for the outdoors. That's right, you can now book a vineyard, farm, or someone's backyard for a night of outdoor romance. If the thought of heading to the great outdoors and losing cell service isn't your first idea, Hipcamp's landsharing movement is the way to go.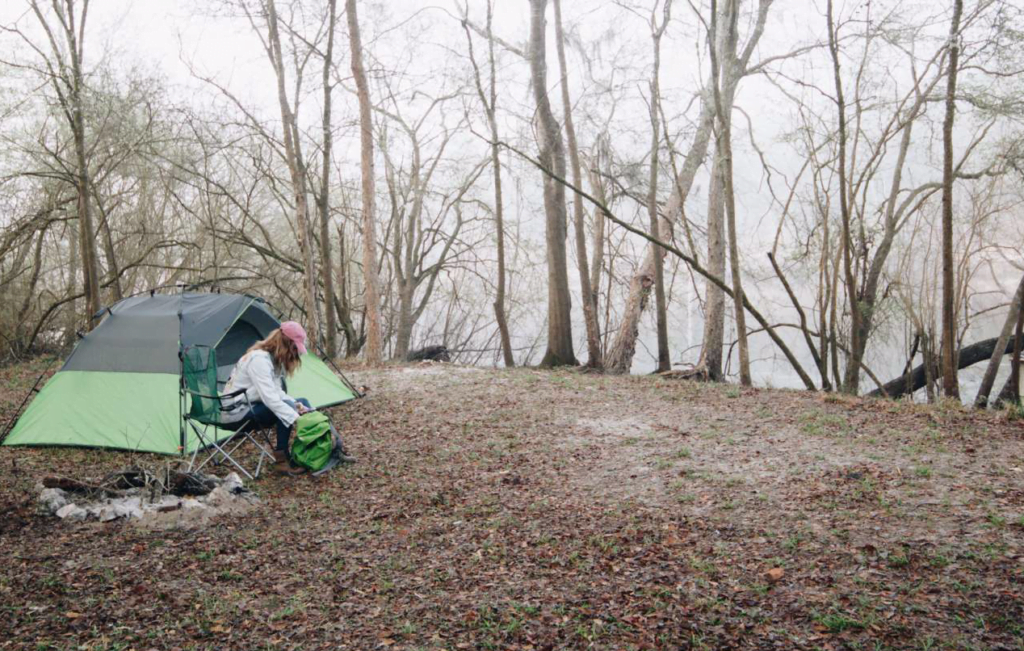 Don't be afraid to break away from the "Netflix and Chill" nightly routine. Spending a night in the outdoors may make for a wild date night.
Feature image credit: Florida Old School Campers