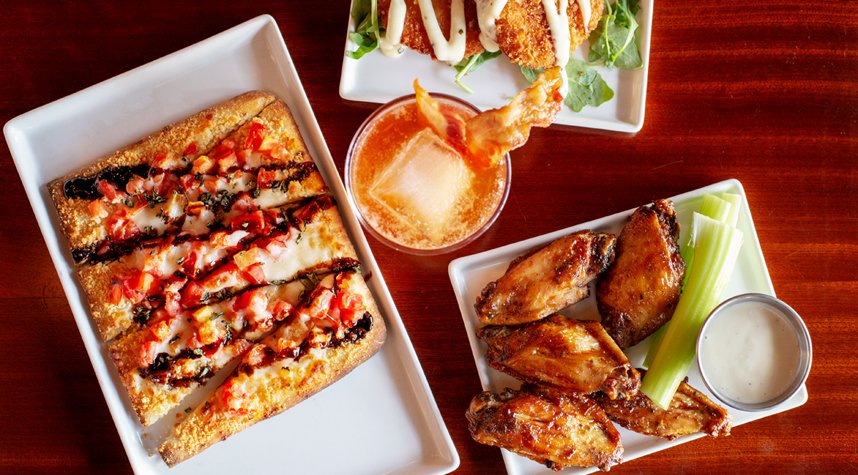 Park Avenue may get all the attention when it comes to dining in Winter Park, but nearby Orlando Avenue is a tasty alternative with new restaurants opening frequently. One such newcomer is The Hangry Bison, a local hangout in Winter Park Village specializing in beer, bourbon and burgers.
This open-air, walkable shopping and dining complex is tried and true for date night, but it's also an ideal location for after-work happy hour hopping with your favorite dining buddy. And The Hangry Bison is a stop you'll certainly want to add to your itinerary.
Happy hour, cleverly renamed Hangry Hour, is served Monday – Thursday from 4-7pm and Friday from 4-6pm. Provisions include a selection of $5 appetizers alongside eight drink options under $6.
We were invited to check out the offerings during a hosted happy hour and fortunately didn't leave hangry.
DRINKS
The happy hour drink menu is one of the largest I've come across in recent memory. Pick your spirit of choice from beer to wine and select cocktails to spirits and well cocktails.
The full lineup includes three $6 cocktail selections: the Old Fashioned, Moscow Mule and Cosmo.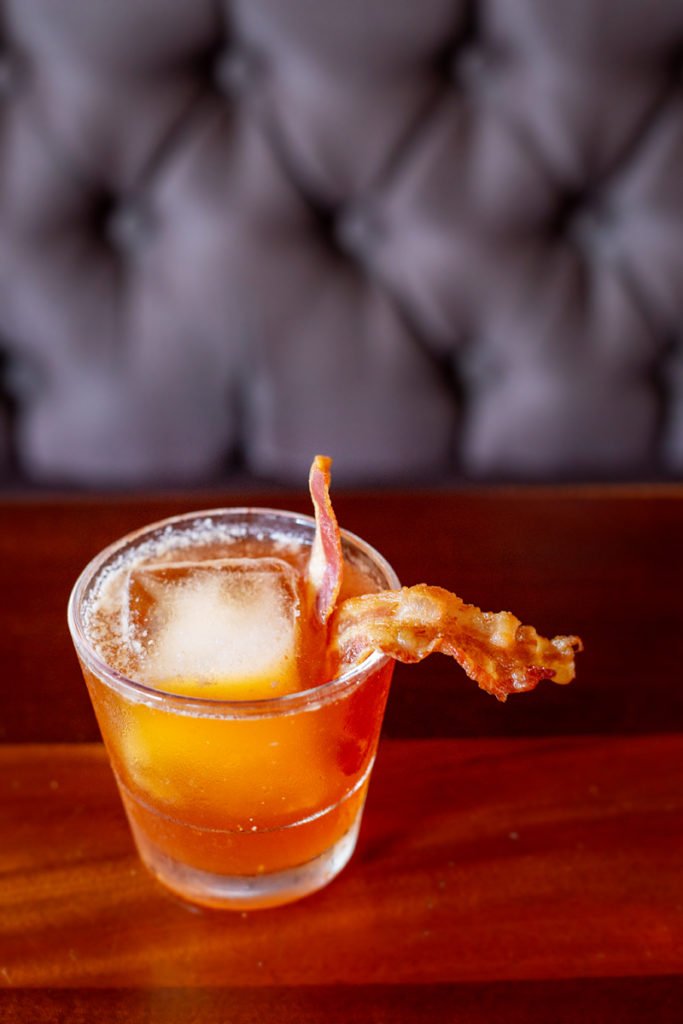 Beyond the craftails, happy hour includes $5 Jim Beam and Old Forester bourbon, $5 single well cocktails, $5 select wines by the glass and $5 select pints.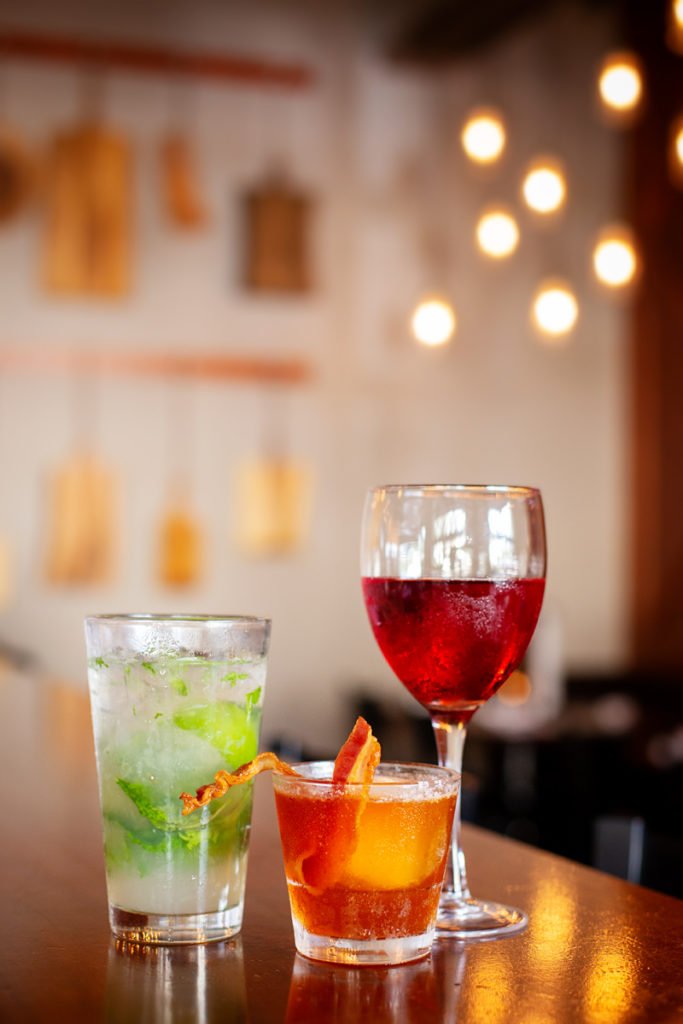 FOOD
Six appetizers priced at $5 each are offered during happy hour, three of which are flatbreads (two are exclusive to happy hour). The remaining options are bourbon wings, fried green tomatoes and truffle fries.
This is somewhat standard happy hour fare, true, but each dish was delicious and I especially enjoyed the smoky sweet bourbon glaze on the wings. You won't want to share.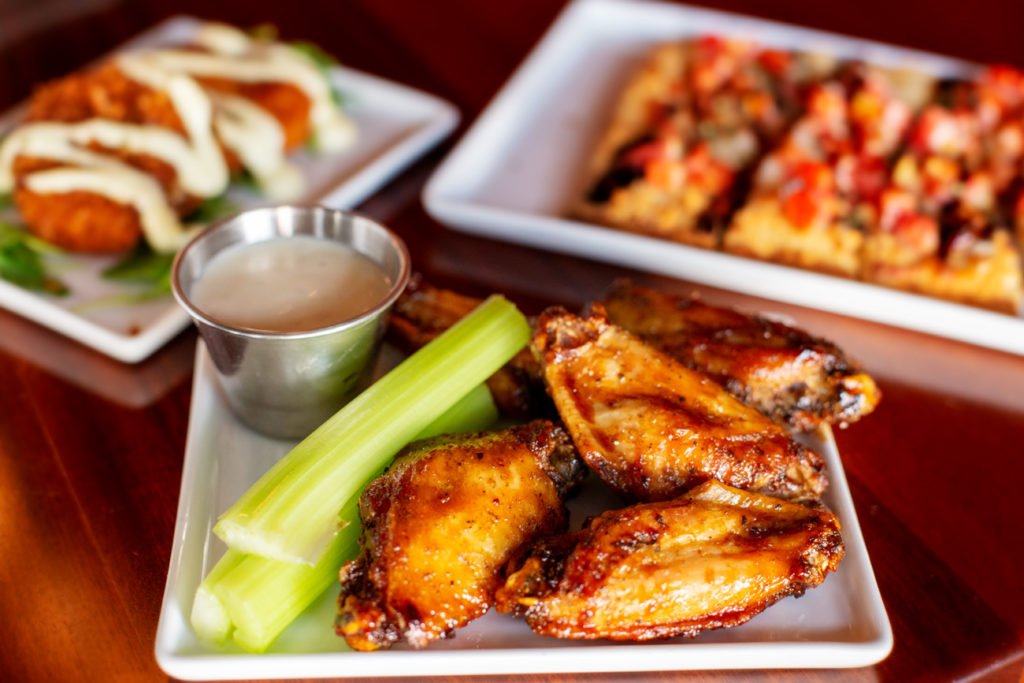 We also sampled the caprese flatbread, a no-fail choice that tastes especially fresh in the late summer months, even more so if you pair it with the refreshing Moscow mule mentioned above.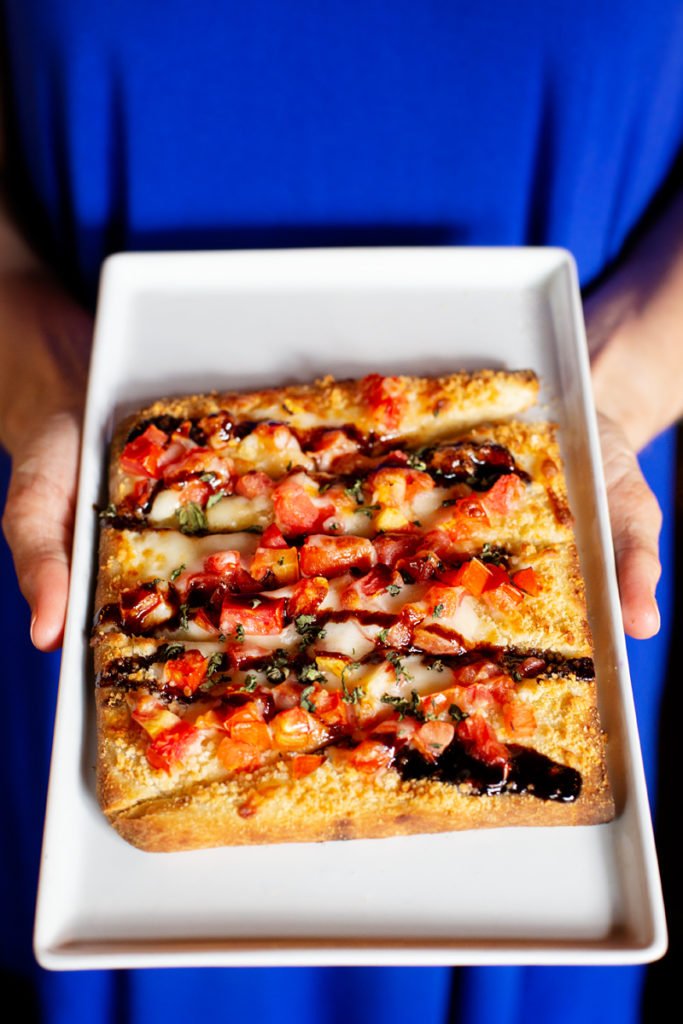 Another favorite, the fried green tomatoes come drizzled with a basil aioli sauce I couldn't get enough of. After gobbling up our first order, we quickly ordered another to share.
While you could technically fill up on appetizers alone, The Hangry Bison's burgers are a signature offering. While burgers aren't included in the happy hour menu, consider ordering one of the hand-crafted burger creations along with a few happy hour drinks and appetizers for a hearty date night meal. You can even build your own custom burger if your heart desires.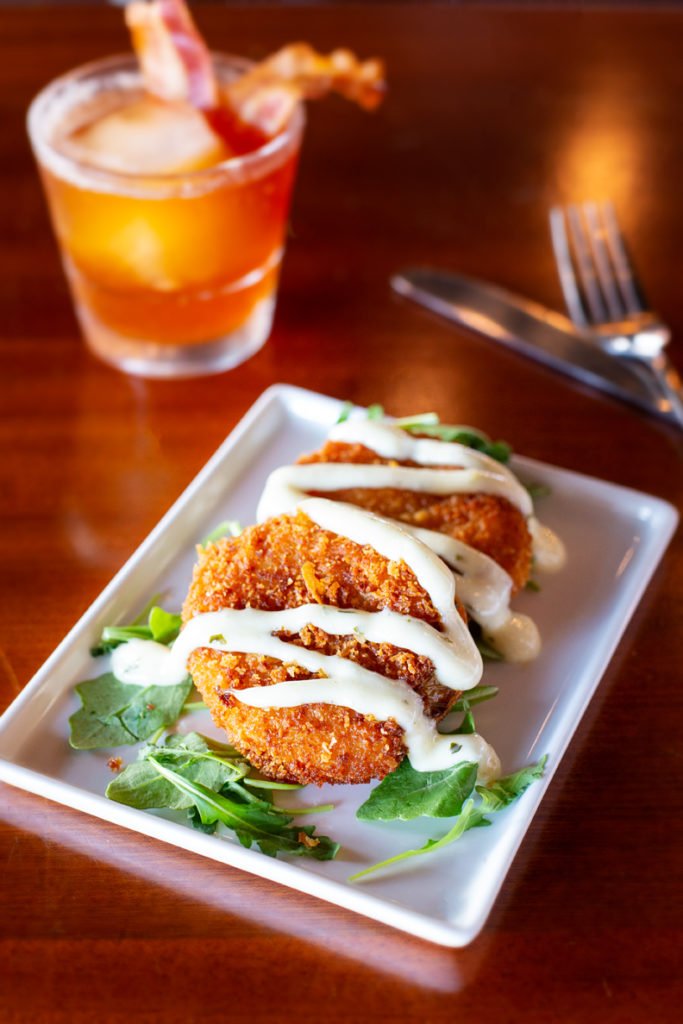 THE GRADE
Drinks: Whether you're sipping on a budget or indulging in a craft cocktail, the drinks are fairly priced and run the gamut from cocktails to well drinks, beer, bourbon and wine.
Food: The happy hour nibbles are of the standard happy hour variety (think wings and flatbreads), but each dish is a significant step above traditional bar food. Even wings get an upgrade with a heavenly bourbon glaze. Burgers are a menu mainstay though, and it'd be super to have some slider options on the happy hour menu.
Setting: Beer, burgers and bourbon may have you envisioning a laid back bar setting, but The Hangry Bison is full of upscale details sure to impress your date.
The Hangry Bison scores an A-. The drink menu is especially robust and those chicken wings are worthy of a return trip soon. Plus, The Hangry Bison is conveniently located right across from the Regal movie theater, so why not extend the evening to include a movie after your meal?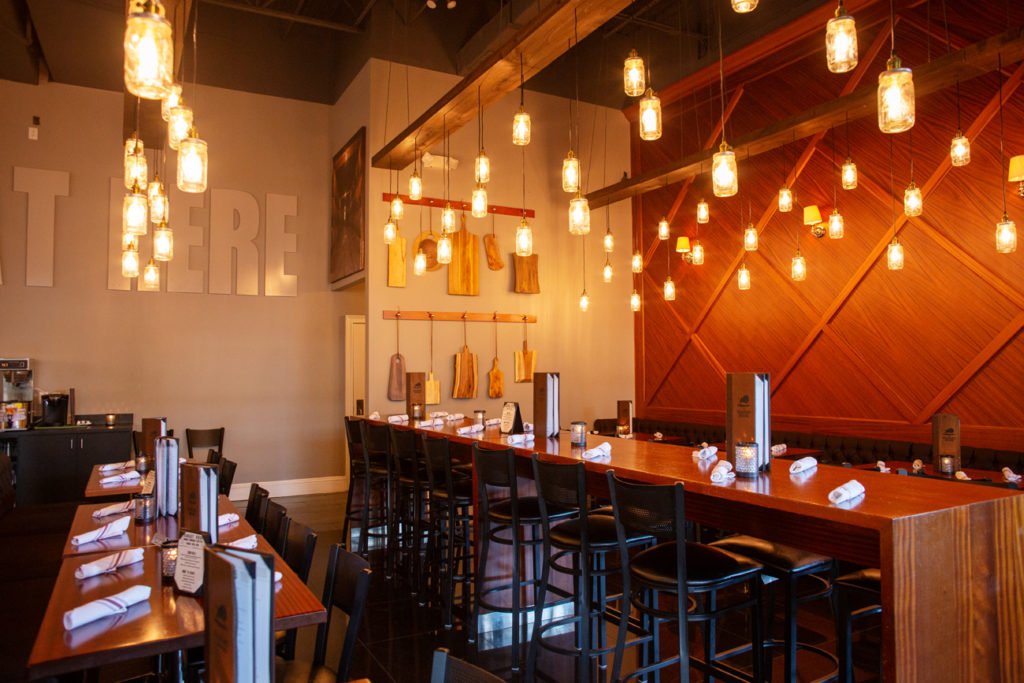 DETAILS
The Hangry Bison
480 N Orlando Ave.
Winter Park, FL 32789
thehangrybison.com
Happy hour, dubbed Hangry Hour, is served Monday – Thursday from 4-7pm and Friday from 4-6pm.
Want more happy hour info? Check out our guide to Orlando Happy Hours.
Disclosure: The Hangry Bison is one of our valued advertising partners. This meal was provided by The Hangry Bison at no cost to the writer.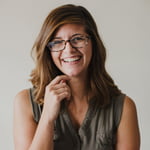 About the Author/Photographer:
Stephanie Patterson is a talented professional food and travel photographer and writer with a passion for creativity, the beach and great eats. When she's not taking photos or writing, you can find her exploring the state for her Florida travel blog, Travel Taste Click. Find her online at www.spattersoncreative.com and www.traveltasteclick.com.
All photos by Stephanie Patterson