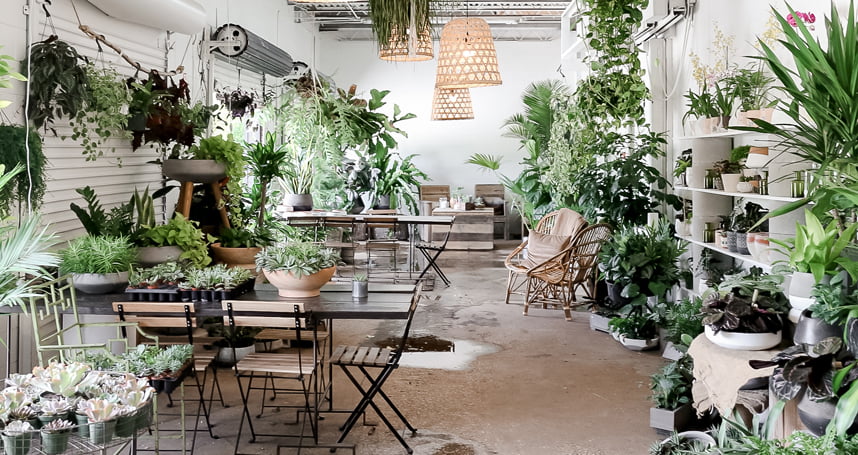 The Heavy opened recently in Winter Park, inhabiting the old Lombardi's Seafood building on the corner of Harmon Avenue. If you've been to East End Market, you're likely familiar with Porch Therapy, responsible for many of the succulents, florals and small plants beautifying your Instagram feed as well as your favorite local coffee shops like New General.
The Heavy is the brainchild of Jen Crotty, the owner of Porch Therapy, who had been eyeing the location for a while before deciding to snatch it up and fill it with an array of carefully selected goods from some of the city's most popular makers. If you've yet to visit, here are three things you should know, as well as some ways to enjoy a date night at The Heavy.
You Can Enjoy Food from Orlando's Most Popular Food Pop-Ups
Browsing through The Heavy's selection of home decor items and plants is bound to make you hungry. Some of Orlando's favorite food vendors can be found making an appearance on weekends. Orlandough, Mercantile Coffee, Bangrak Thai Street Kitchen, Sugar Rush Marshmallows and Winter Park Biscuit Company are some of the food purveyors who've done pop-ups here in the past. Future pop-up info, as well as any special events or workshops taking place, can be found on the calendar here.
Date night tip: For a casual dinner date, visit during one of the many food pop-ups to enjoy a meal you can't get on a regular day. No need to worry about where you'll eat as the Heavy has taken care of this detail. As you enter the building, you'll see a seating area immediately to your right along the front windows. You'll find a second seating area directly in front of you as you enter featuring a large leather couch and several chairs to gather around.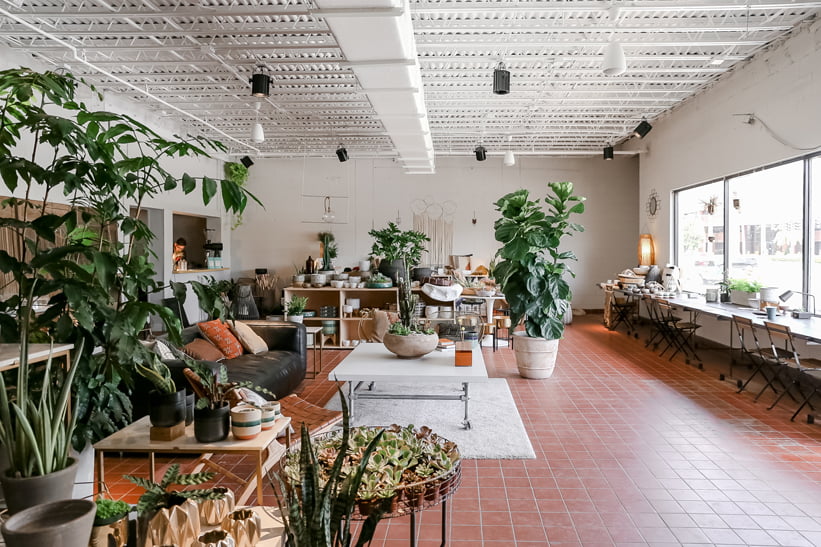 There's A Flower Bar
A person's favorite flower says a lot about who they are. The Heavy wants you to have a truly unique experience when it comes to selecting florals, ensuring you receive a bouquet or arrangement that represents you. Their stunning flower bar is hard to miss – it runs along the left side of the main room. Features include a beautiful marble top and small arrangements lining the back counter along with a delicate string of lights.
You can select flowers by the stem or you can choose a signature arrangement. Prepared arrangements vary in price from $30-80. Flower bar hours are Thursday through Sunday from 2-7pm.
Date night tip: For a unique date experience, pull up a stool and get hands-on with your love customizing an arrangement with help from the flower experts. For those who want to leave it completely to the experts, sign up for a weekly, bi-weekly, or monthly flower arrangement subscription right from their site and always have a perfect arrangement for your sweetie.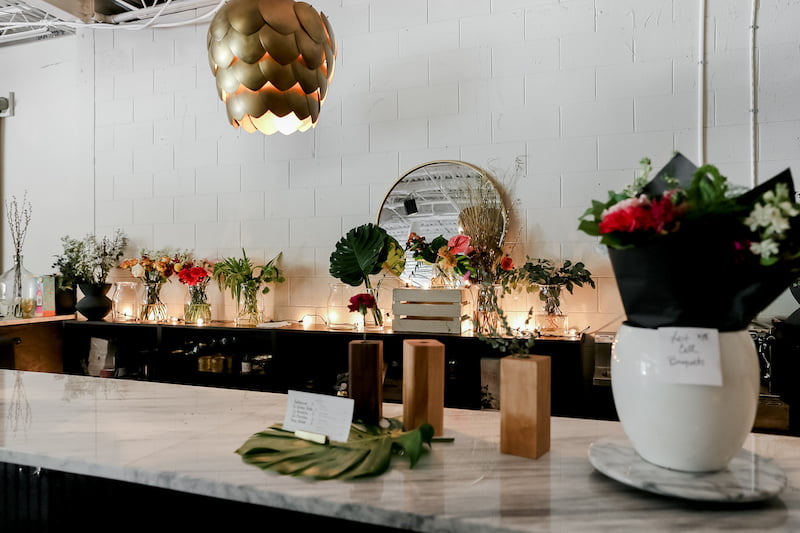 There's Way More to Shop Than Plants, Including Local Goods
The Heavy has done a remarkable job of curating a varied selection of items, which have been carefully placed all around the space in a casual manner instead of on fixtures or shelves as in a traditional shop. Products include candles, pins, throw pillows, wall decor items, books, stationary, and more. You'll see cards around the shop designating items from local makers such as Hellcats Inc, Gezellig Cookies, Naked Bar Soap Co, Smiling Goat Goods, and more.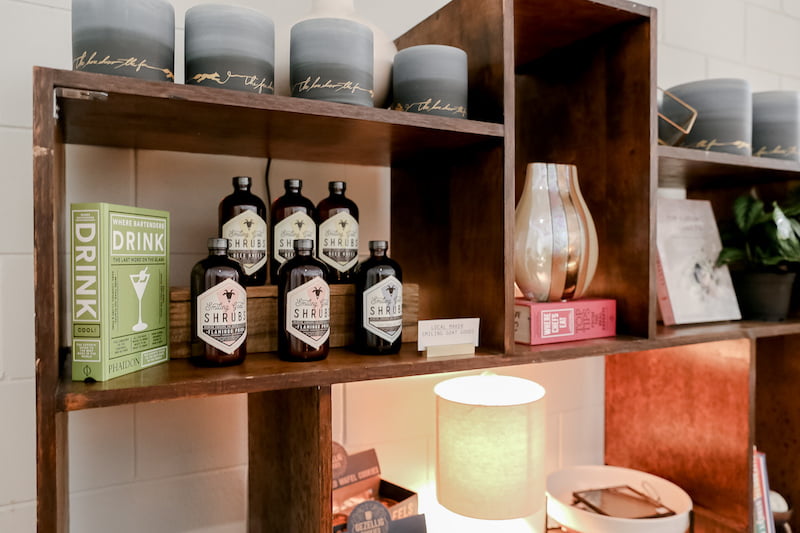 If you are looking for plants (as most of us are) search no more! Step through the curtains to the left and enter plant heaven. From succulents to small potted plants, and hanging plants to plants as tall as you, Porch Therapy has stocked this indoor/outdoor garden space to the brim with greenery. You'll also find many different plant varieties in the main room for purchase. It's the ideal place to pick up a unique gift.
DETAILS
The Heavy
1152 Harmon Ave
Winter Park, FL 32789
https://www.theheavywp.com
Hours:
Sunday – Thursday 10am-7pm
Friday – Saturday 10am-9am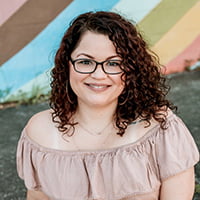 Arlene Laboy is a professional brand photographer based out of Orlando, Florida. A wife and a mother, Arlene shares her love for adventuring around Florida and her professional work through her Instagram account, @arlenemlaboy. Find out more about Arlene here.