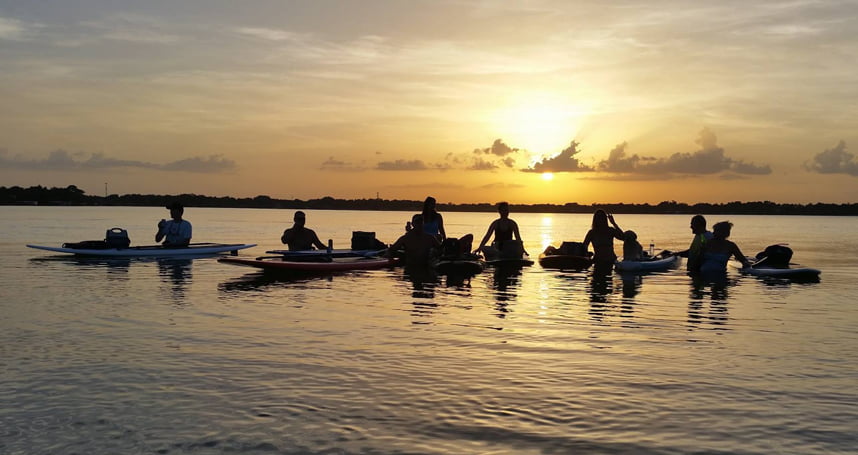 You're likely familiar with Airbnb when it comes to finding an affordable place to stay for a vacation or unique accommodations for a staycation. But did you know the site also offers a host of experiences and tours? There are just over a dozen options in Orlando. A local host guides each experience, ranging from activities like culture and food walks to hands-on workshops. Here are a few of our favorite options for date night.
Beer Tasting in Orlando's Barley Row
Cost: $50/person
Upcoming dates: November 1, 6-9pm
Do you and your date love craft beer? Pack your Central Florida Ale Trail map for this beer-focused tour which begins at Ivanhoe Park Brewing Company and visits six breweries throughout the Ivanhoe Village and Mills 50 districts. You'll receive a beer sample at each, plus food at one stop and two brewery tours. The tour lasts for 3 hours. Your guide, Mandy, is an Orlando local and bartender/bar manager with a serious love of craft beer. She founded her tour company, Mosquito County Tours, as a way to support the Audubon Park Main Street District where she lives.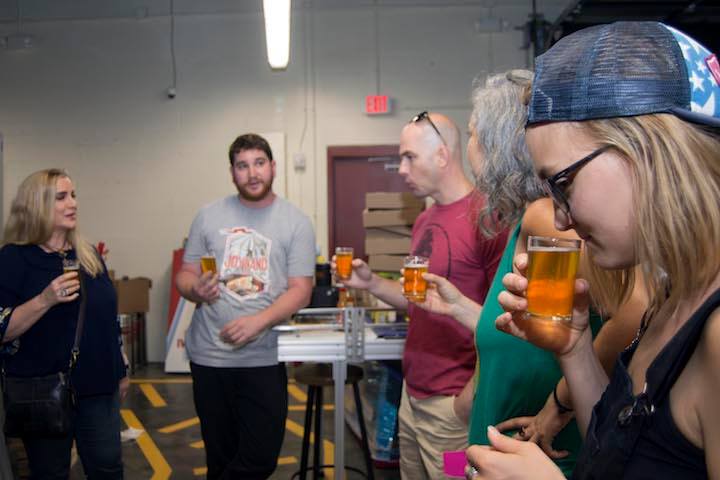 Paddling in Paradise
Cost: $30/person
Upcoming dates: Multiple dates and times available
Fall is the best time to take advantage of cooler temperatures and enjoy nature, especially on one of Central Florida's lakes or waterways. This tour will teach you to paddleboard (also known as SUP – stand up paddleboarding) while exploring Lake Jennie Jewel with your guide, Jennifer, of Lake Life Paddle. You can also opt to kayak. The tour lasts two hours and includes instruction, paddleboard or kayak rental and a guided tour on the lake. You're welcome and encouraged to bring some snacks to enjoy, or save your appetite for lunch at The Waterfront after your paddle.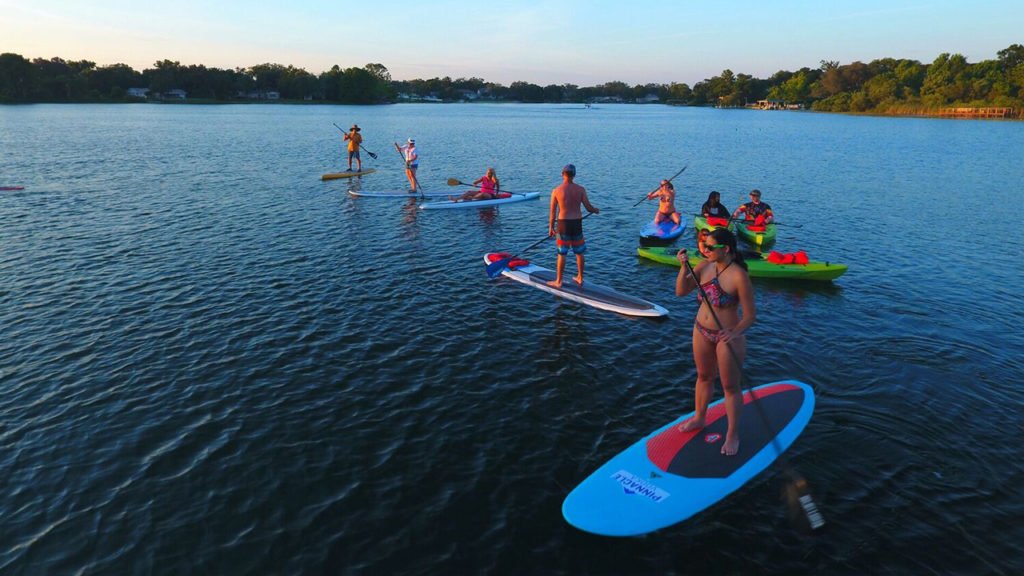 Walking Food Tour of Mills 50
Cost: $75/person
Upcoming dates: October 21, 12-3:30pm; November 15 & 29, 11am-2:30pm; December 6, 13 & 20, 11am-2:30pm
Mills 50 is one of our go-to spots for a casual and affordable date night, but it's also rich in culture. Little Vietnam is a fascinating area to explore, and this tour is your ticket to taste your way through this part of the district while learning about the local Vietnamese community in the area, history, culture and art. You'll also stroll by LGBTQ centers and explore shops and art exhibits. The tour lasts just over three hours, covers a distance of two miles and includes multiple food stops, so wear comfy shoes and arrive hungry.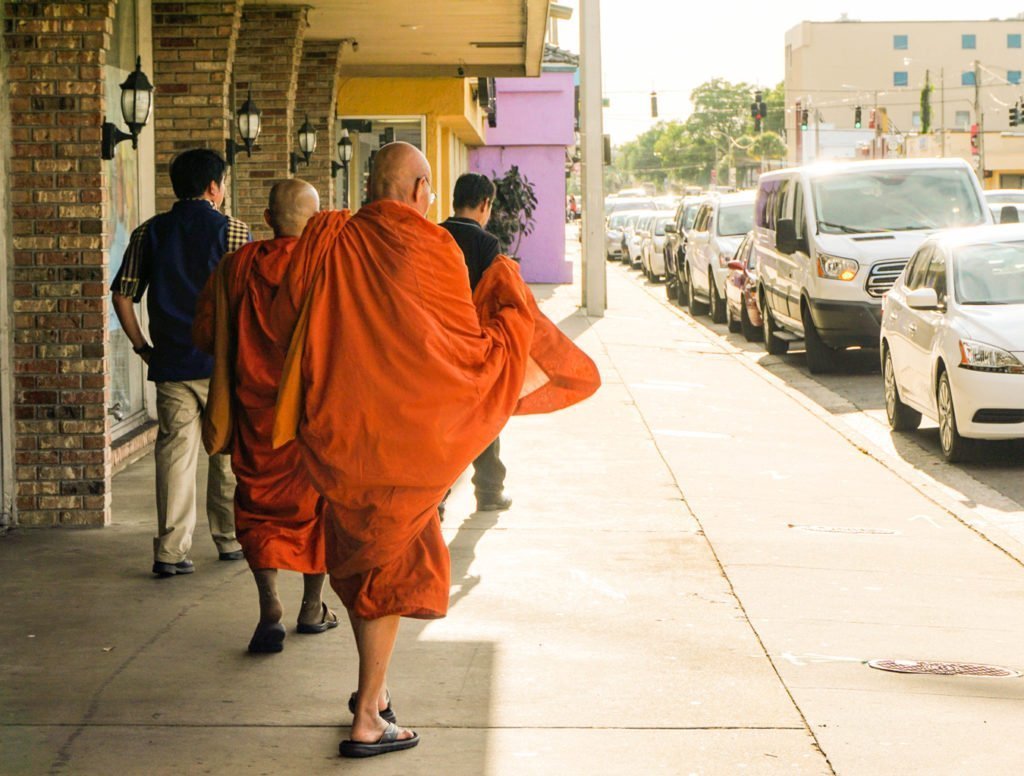 Make Your Own Glass Blowing Art
Cost: $45/person
Upcoming dates: October 20 & 21, 6-7pm
This hands-on glass blowing workshop invites you to learn a new skill and take home an original piece of art. The workshop takes place at Factur, a creative co-working space in Ivanhoe Village. Your workshop host, Thomas, owns Florida Glass House, the studio inside of the Factur space where your workshop will take place. During the 1-hour experience, you'll enjoy a tour of the studio and a brief demonstration followed by the workshop where you'll make a piece of your own. Pieces take 12-18 hours to cool so you'll need to arrange a time to pick up your piece or have it shipped.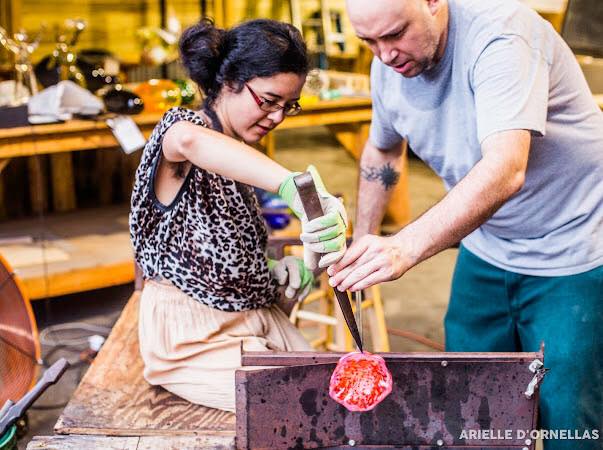 Walking Brunch Tour in Orlando's Audubon Park Garden District
Cost: $55/person
Upcoming dates: November 4, 11am-2pm
There are so many great restaurants in the stretch of Corrine Drive that comprises the Audubon Park Garden District. This food tour is one of the best ways to experience a few of them in the span of a few hours. You'll spend three hours exploring foodie stops inside of East End Market and along Corrine Drive. History buffs will enjoy commentary on the history of the area. Alcohol is included in the cost of the tour. This tour is led by Mandy of Mosquito County Tours, the same host who offers the Barley Row craft beer tour and Mills 50 food tours above.
More experiences to check out:
Feature image credit: Lake Life Paddle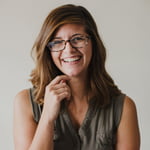 About the Author/Photographer:
Stephanie Patterson is the editor of Orlando Date Night Guide. She's a talented professional food and travel photographer and writer with a passion for creativity, the beach and great eats. When she's not taking photos or writing, you can find her exploring the state for her Florida travel blog, Travel Taste Click. Find her online at www.spattersoncreative.com and www.traveltasteclick.com.