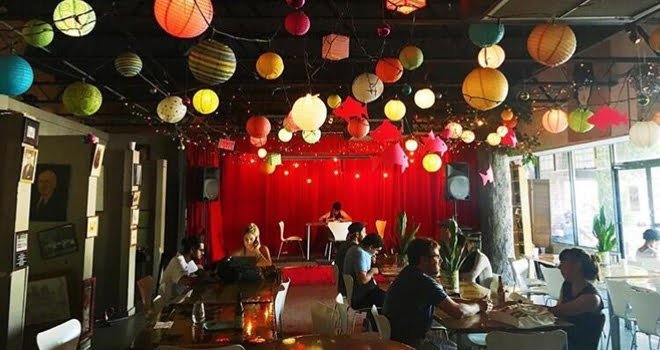 There is an awesome and vibrant artist community in Orlando. From beautiful murals to public art, you can see the work of talented local artists everywhere around the city. In fact, many restaurants and bars in Orlando give local artists the opportunity to display their creative works. If you and your date are art lovers, one of these art-focused dates in the City Beautiful could be the perfect unique night out! Follow our itineraries below for an art-themed progressive dinner date.
Romantic Artsy Night Out in Thornton Park
There's no shortage of local art throughout the Thornton Park District. Start your date night at The Falcon for drinks. The Falcon is a gallery and bar in one that features local artists. The art changes periodically so there's a good chance you'll see something new each time you visit.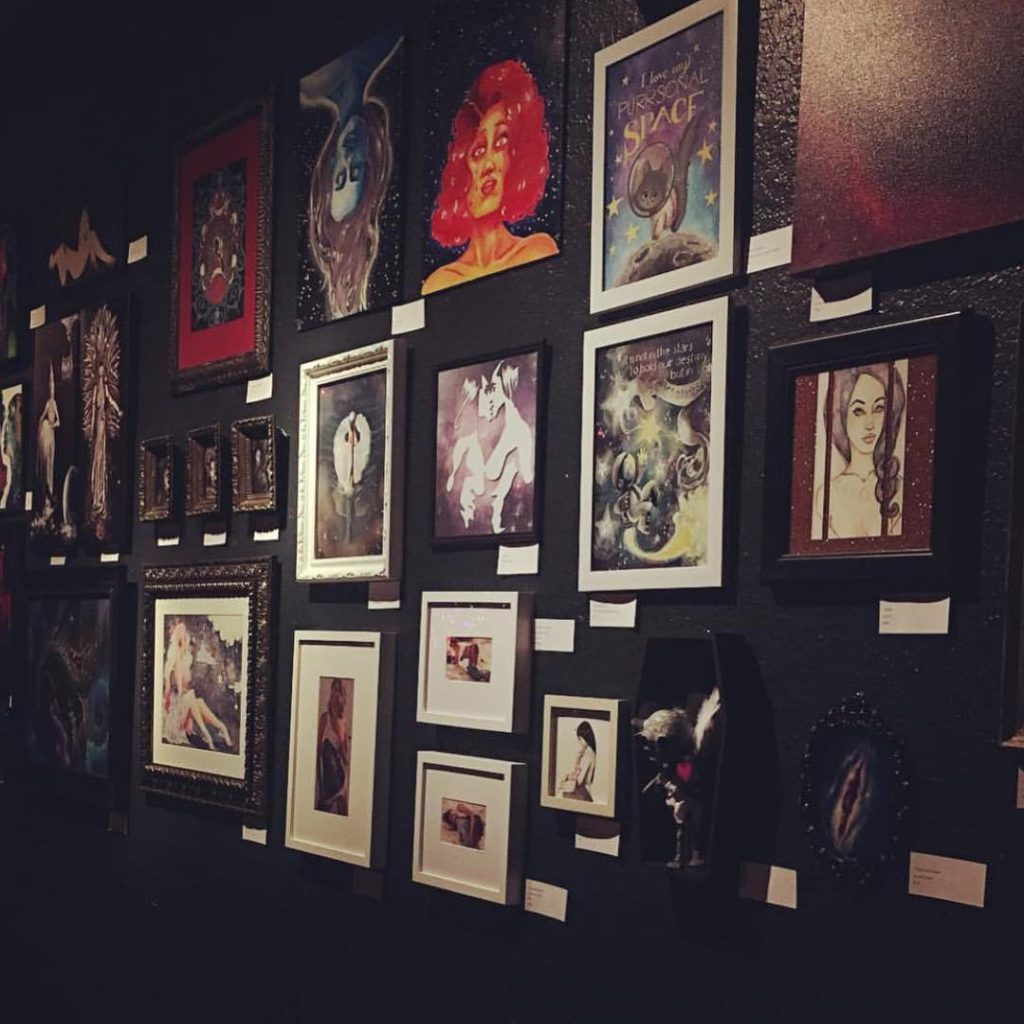 Continue on to the next stop, Dexter's Thornton Park, where the walls are covered with local art. Share an appetizer and enjoy some live music while you admire the art on the restaurant's walls.
Make sure to make a reservation beforehand at Maxine's on Shine (your third and final stop) for a late dinner. This is the perfect romantic spot to finish the night because the theme at Maxine's is sexy, comfortable, and delicious. The sexiness comes from the provocative art on the wall and live jazz music on the weekends. Most work is by resident local artist Pearl Renken, but occasionally other local artists rotate in and out.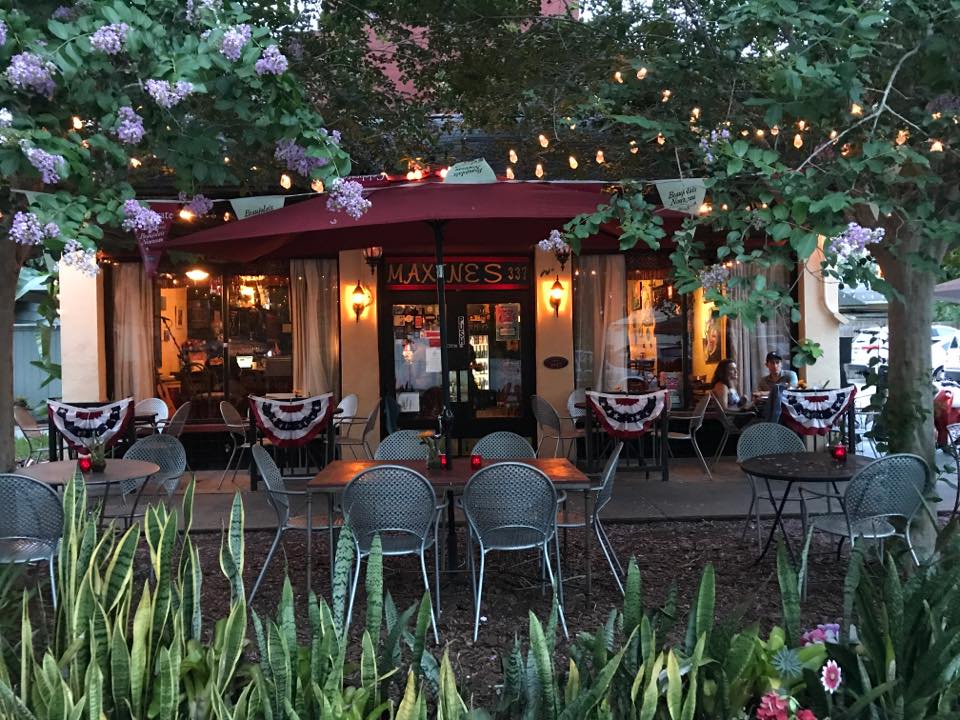 Artisanal Morning in Audubon Park
Are you are itching to attend one of the fun artisan pop up markets in Audubon Park? Even if there aren't any upcoming events on the calendar, you can explore the funky artistic flair of the neighborhood anytime with a self-guided tour of the district's cafes and markets.
For this morning date, start at Stardust Video and Coffee and grab a cold brew! Funky works from local artists are on display inside the coffee shop.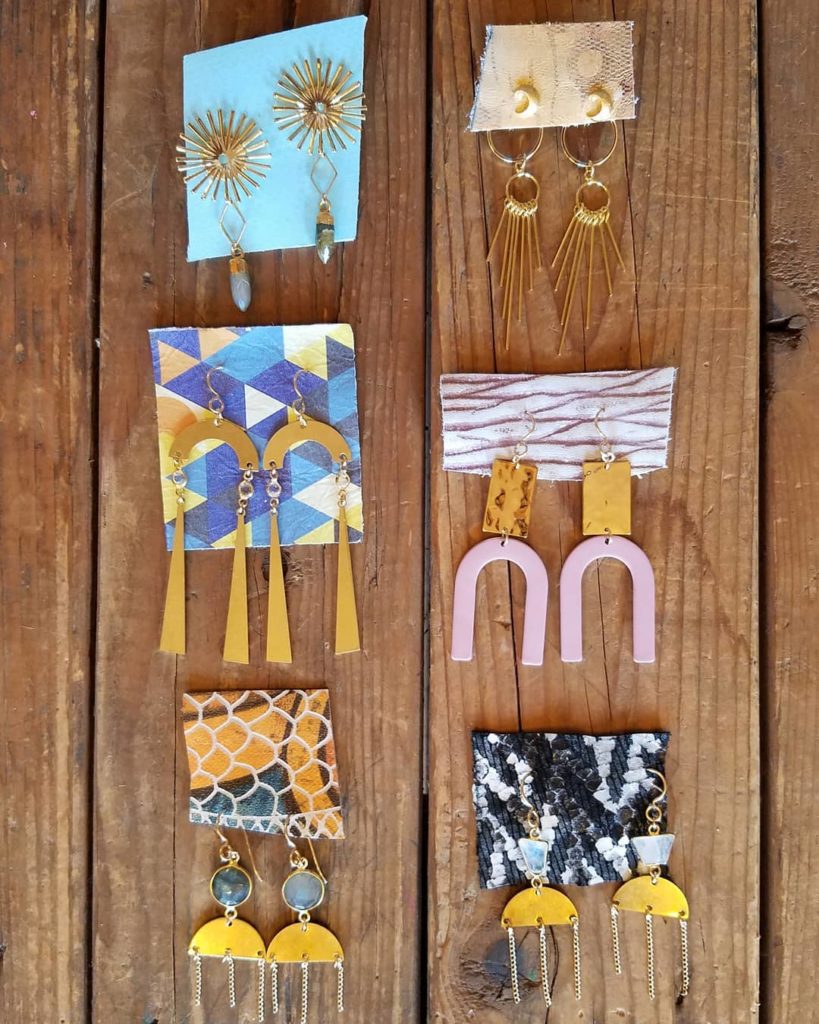 Next, head over to Bikes Beans and Bordeaux for a late brunch to enjoy the large, bright paintings and bike-inspired art on the walls while you dine. Before crossing Corinne Drive to go to your final stop, explore some of the nearby shops like The Lovely Boutique and The Owl's Attic which feature local jewelry and artistic clothing creations.
Finish the date at East End Market with a Gideon's cookie and a look at the Audubon Park mural (located by Lineage Coffee) and a walk around the market to see all the artisan goods available from local creators.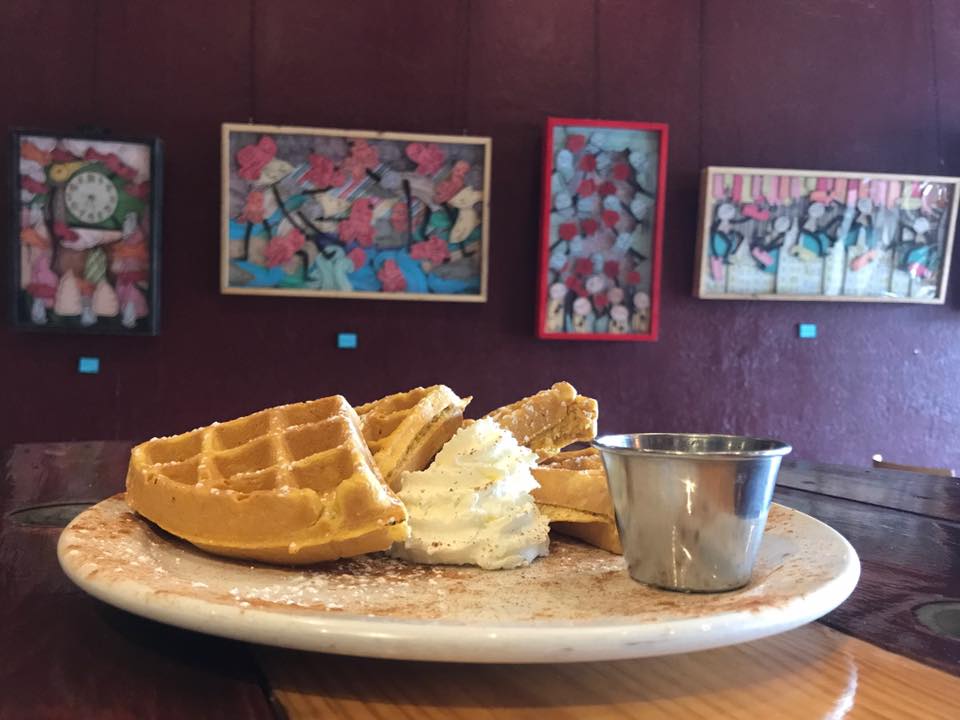 Aspiring Artist Workshop and Lunch Day Date
Beginning in October, Sam Flax is hosting a series of art workshops in their new classroom space. Sign up to learn a new skill together, like how to paint acrylic landscapes or use spray paint and stencils. The classes are 2-4 hours of fun art lessons that will leave you inspired to start your own art project. Sign up for classes in store or by calling 407-898-9785.
Upcoming classes are as follows:
Stencil & Spray ($30/person): October 13 & 28, November 3 & 18, December 1 & 16
Acrylic Landscape 2-day Workshop ($120/person): October 15-16, November 19-20, December 17-18
Don't forget to take a look at the murals on the outside of the building which are painted by local artists. After the workshop, grab lunch at The Sanctum and admire the beautiful large abstract paintings on the walls.
Orlando Favs and Art in the Mills 50 District
If you want a night full of entertainment and culture that's low on cost, take a tour of quintessential Orlando favorites located all around the city. First, grab a drink and appetizer (like the Libre Nachos) at Dandelion Cafe during their Dandy Hour (4-7pm Monday-Friday).
Next, head over to Drunken Monkey for a round of coffee, tea or Kombucha. The art lining the walls is from local artists. On Fridays and Saturdays, you can be entertained by local talent during open mic and comedy nights.
If you're up for a walk, embark on a self-guided street art tour to check out the decorative murals, electrical boxes, dumpsters and more throughout the Mills 50 District.
Finish the evening off at Tako Cheena for some late-night tacos and art. The local artists on display are always bright and colorful to match the restaurant's walls and overall vibe.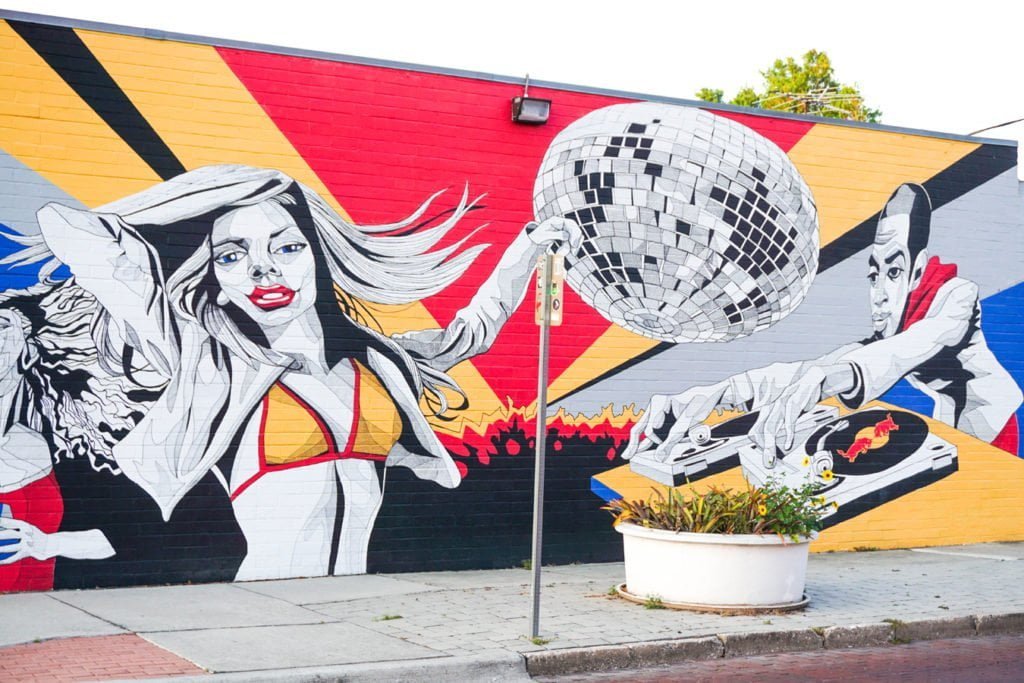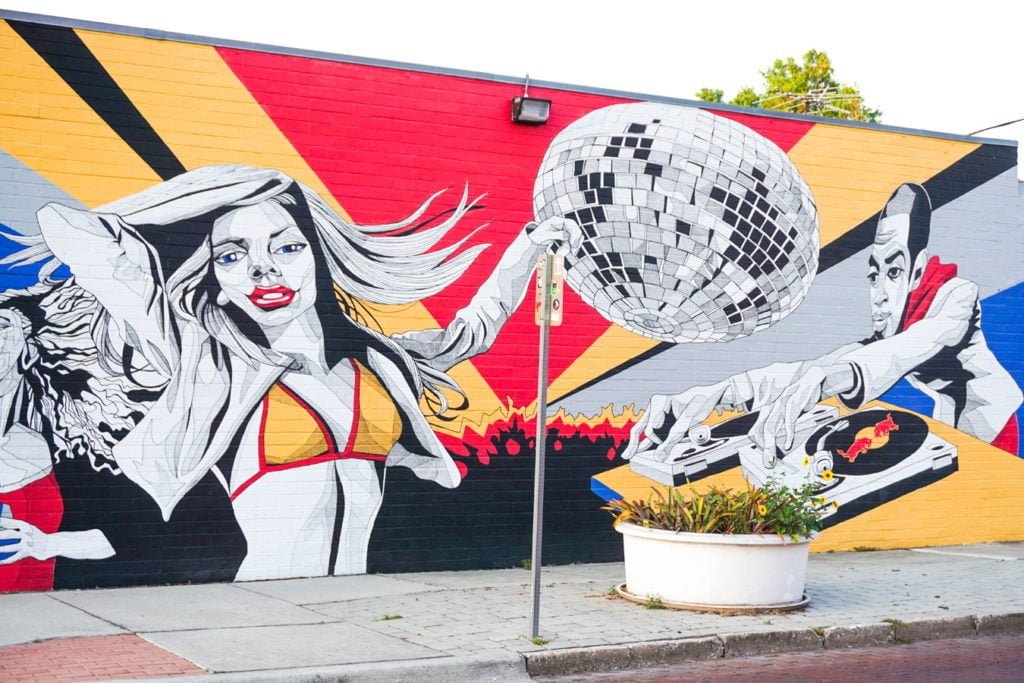 Feature image credit: Arlene Laboy @arlenemlaboy