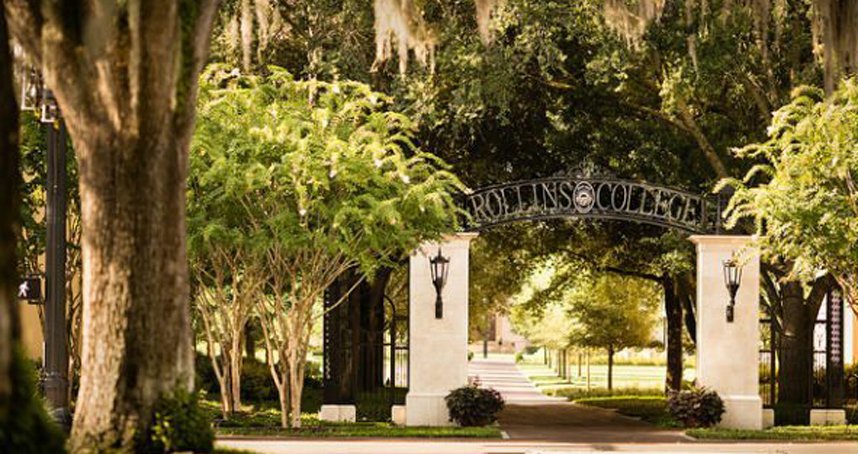 Budgeting for college expenses can be tough, especially when you're also in a relationship and want to enjoy a night on the town together. But date night doesn't have to be expensive in order to be memorable, and there are plenty of options for Rollins students that don't require a ton of cash (and some don't even require a car!). We teamed up with local student social media ambassadors for their favorite cheap date night ideas for Rollins College students. Here's what they had to say, plus a few recommendations of our own!
Kristine Rapprich – Class of 2019
Instagram: @krapprich24
As someone who has been in a relationship throughout my entire Rollins experience, I have endless date night ideas! Here are a few of my favorite cheap dates that my boyfriend and I often fall back on when the budget is tight.
Popcorn Flicks in the Park
The Enzian Theater puts on free movies in Central Park once a month. On the night of the movie, pack up a picnic or just some popcorn and soda. Get there a little early and enjoy dinner and a movie FOR FREE!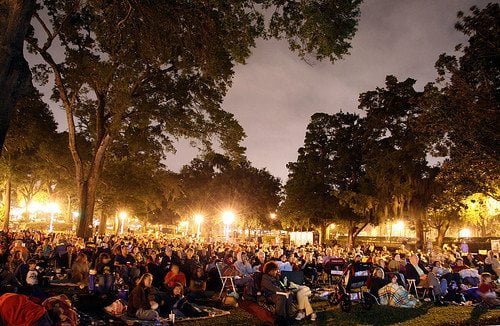 SAK Comedy Club
Just a short drive (catch the Sunrail if you don't have a car) from campus in downtown Orlando is SAK Comedy Lab. Their improv shows (especially the student shows) are very inexpensive, and hysterical! You can pair it with dinner for a special night out, but the show itself is a great standalone date when you are on a budget.
Shows at the Annie Russell Theater
Shows at the Annie are free to Rollins students. How can somebody turn down a near-professional show for $0?!
Rocket Fizz
Just across the street from campus is Rocket Fizz, an old school-style candy shop with lots of rare candy finds, gag gifts, and unique soda flavors. Explore the store a little, pick out some interesting items to try, and sit on a bench or in the park somewhere along Park Avenue enjoying your fun treats.
Winter Park Farmers' Market and Park Ave Window Shopping
Winter Park can be expensive, but it doesn't have to be! I love visiting the Saturday Farmers' Market for some kettle corn or fresh pressed juice on Saturday morning, and then spending the afternoon strolling down Park Avenue window shopping. It doesn't cost a penny to look, it just takes some willpower.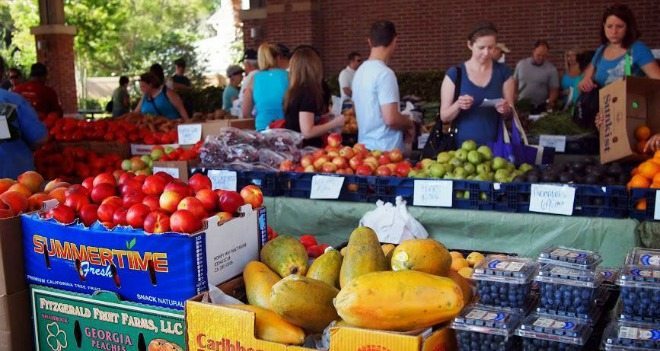 More Ideas from Students
Lauren Mark – Class of 2020
Instagram: @laurenlee13h
Grab some Tarpotle (on-campus Chipotle-style eatery) and eat it along Lake Virginia
Go to BurgerFi and walk around Park Avenue
Ben and Jerry's ice cream on Park Avenue
Tip: Dining dollars are accepted at BurgerFi and Ben & Jerry's!
Kela Leonard – Class of 2021
Instagram: @kelaml
Winter Park Village is a wonderful location for a cheap Rollins date night! I recommend taking your date on a stroll through the cute shops and having a nice dinner at one of the various restaurants in the village. After eating, taking your date to see a movie would surely be an entertaining way to wrap up your evening!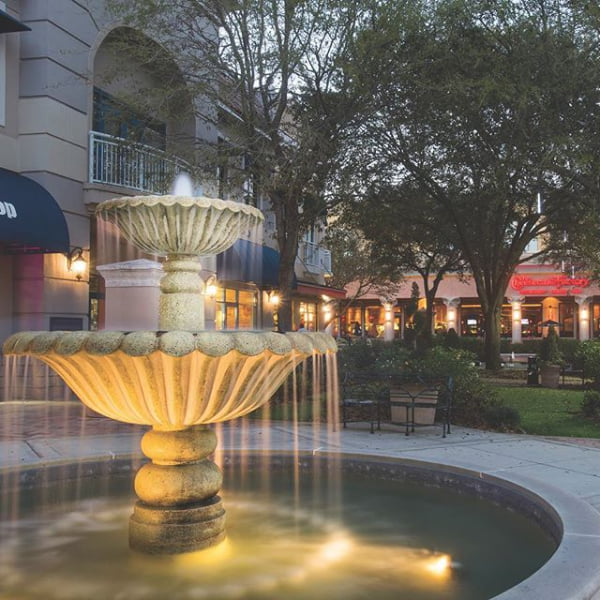 Madhavi Mooljee – Class of 2022
Instagram: @madhs_mooljee
I have been on a few of these myself so I can say from experience they are great, fun dates to go on.
Picnic on Mills Lawn (center of campus) or on Park Avenue Central Park area: get a few pillows, a blanket, and a basket of food and watch the clouds roll by or stargaze.
Paddle boarding for two: Winter Park has a few paddle boarding stations that offer pretty affordable prices for couples. (Editor's note: try Paddleboard Orlando, which offers 1-2 hour rentals for $20-$30)
Our Top Picks
With so many amazing date night options in Winter Park, there's no reason to stray far from campus for a romantic night out. Here are a few of our favorite local picks:
Winter Park Scenic Boat Tour
Get a new perspective on Rollins College during this romantic and low-key pontoon boat tour. You'll learn about local history while cruising past the college and lakefront mansions and through scenic canals linking the Winter Park Chain of Lakes. This leisurely tour is guaranteed to impress your date. The cost is just $14/person.
Happy Hour at Garp & Fuss
This new to Park Avenue restaurant features tasty eats and drinks on a budget during happy hour (popular with Rollins students), served Tuesday-Friday from 4-7pm. Specials include $5 apps and $4-$6 drinks.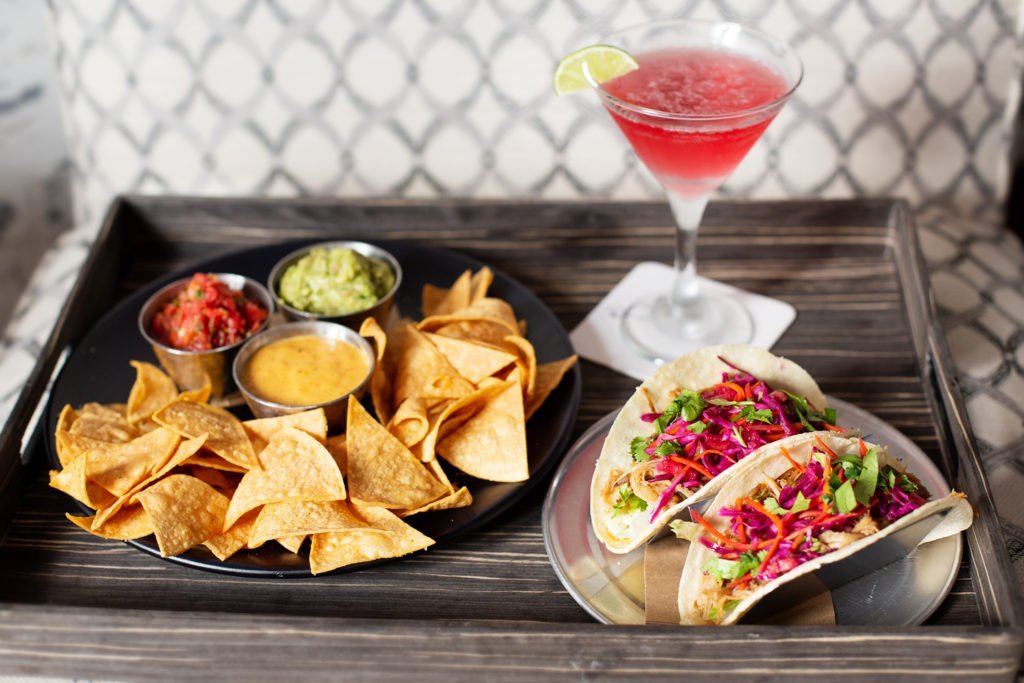 Charles Hosmer Morse Museum of American Art
Also located on Park Avenue, the Morse Museum is home to the most comprehensive collection anywhere of Louis Comfort Tiffany glass. You can wander the whole museum in about an hour. Admission for students is only $1 (with valid ID), and free on Friday evenings November-April from 4-8pm.
Casa Feliz
You can tour this historic home museum while listening to live music every Sunday afternoon as part of the weekly Music at the Casa series. Admission is free, but a $5 donation is appreciated if you can swing it. You can check out the full music schedule for 2018 here.
Get more ideas in this post on 25 Winter Park Dates Under $50 for a fun budget-conscious date night.
Feature image credit: Rollins College