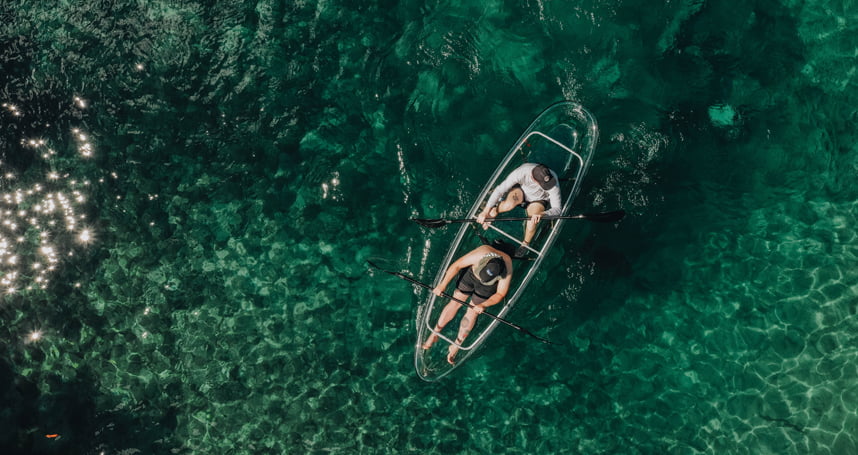 Located just an hour and a half west of Orlando, Crystal River is best known for the hordes of manatees that flock to the spring-fed waters of Kings Bay each winter. Thanks to stable year-round temperatures between 72-75 degrees, springs serve as a natural refuge for manatees in search of warmer waters. And with more than 70 springs comprising Kings Bay, it's no surprise that Crystal River has been deemed the Manatee Capital of the World. It's also the only place in the country where you're legally permitted to swim with the gentle giants, hence the area's popularity.
Beyond getting face to face with a manatee, Crystal River boasts stunning parks and springs, active adventures, historic ruins and kayaking. In light of Orlando-based clear kayaking company Get Up and Go Kayaking's recent expansion into Crystal River, we figured it was time to shed light on all this Nature Coast city has to offer for couples looking for an adventurous date day trip.
Snorkel with Manatees
Swimming with manatees is an adventure you can only experience in Florida. Crystal River is the only place in the entire country where you're legally allowed to hop into the water and come face to face with manatees. While you aren't allowed to approach them, they will approach you, sometimes even rolling over for a belly rub or coming in for a manatee hug.
There are dozens of tour companies offering snorkeling tours including the Plantation on Crystal River ($65/person), River Ventures ($64/person) and Manatee Tour and Dive ($64/person). Tour times vary, but for fewer crowds book early morning tours. While manatee season lasts from mid-November to March, it's best to go during the colder months.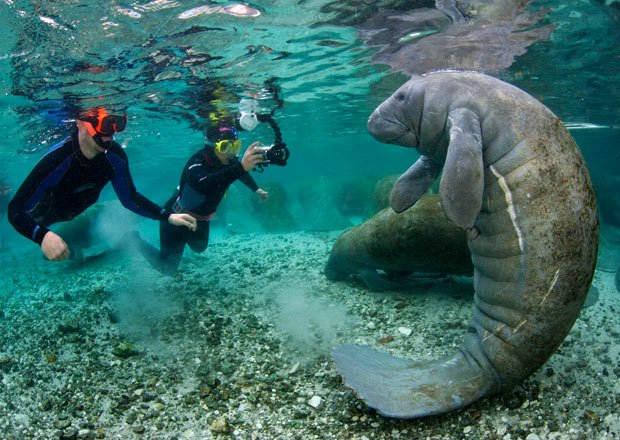 Dive for Scallops
If you want to return for another aquatic adventure, try another Crystal River must-do: scalloping! The season is relatively short, lasting from mid-July to mid-September. If you've never scalloped before, it's relatively easy and suitable for beginners. Because you hunt for scallops in water no deeper than about six feet, all you need is a snorkel, mask, mesh bag for collecting scallops, and fins. Snorkeling along the surface, look for scallops in the grass flats and then dive down to collect them.
The Plantation on Crystal River has a convenient scalloping package, which includes a two-night stay, a guided scalloping tour with all required gear, and breakfast at the hotel. As an added bonus, a chef will also cook your catch!
Stroll the Springs
After greeting a manatee in the water, make your way to Three Sisters Springs where a winding boardwalk will give you a new vantage point on the sparkling blue waters below. The scenic ¼-mile boardwalk features several lookout platforms for spotting native wildlife, including manatees. Day passes to the park are $15 during manatee season and include a trolley tour to and from the refuge. There are also nature trails to explore.
Glide on a Segway Tour
Another option for land lovers, Crystal River Segway Tours guides several Segway excursions throughout downtown's scenic stops. Stops include parks, bridges, downtown Crystal River, picturesque trails and historic points of interest. For the best bang for your buck, book the 1.5-hour tour, which includes two Segway loops and potential manatee sightings.
Grab a Bite
Crystal River may be small, but it's part of the Main Street America program and features a historic downtown area home to multiple bars and restaurants. For date night bites, try Vintage on 5th for seafood, steak, Southern fare and wine served in a renovated church/cottage from the 1940s. Further south, West 82 Bar and Grill at the Plantation on Crystal River is a scenic stop with a view of Kings Bay. Or, go casual with lunch and drinks at Margarita Breeze, a no-frills waterfront eatery with a tiki bar serving seafood and burgers. Speaking of drinks, Copp Winery & Brewery offers wine tastings of three wines for just $3, in addition to craft beer from their onsite brewery. FYI – the winery and brewery is closed Mondays and Tuesdays.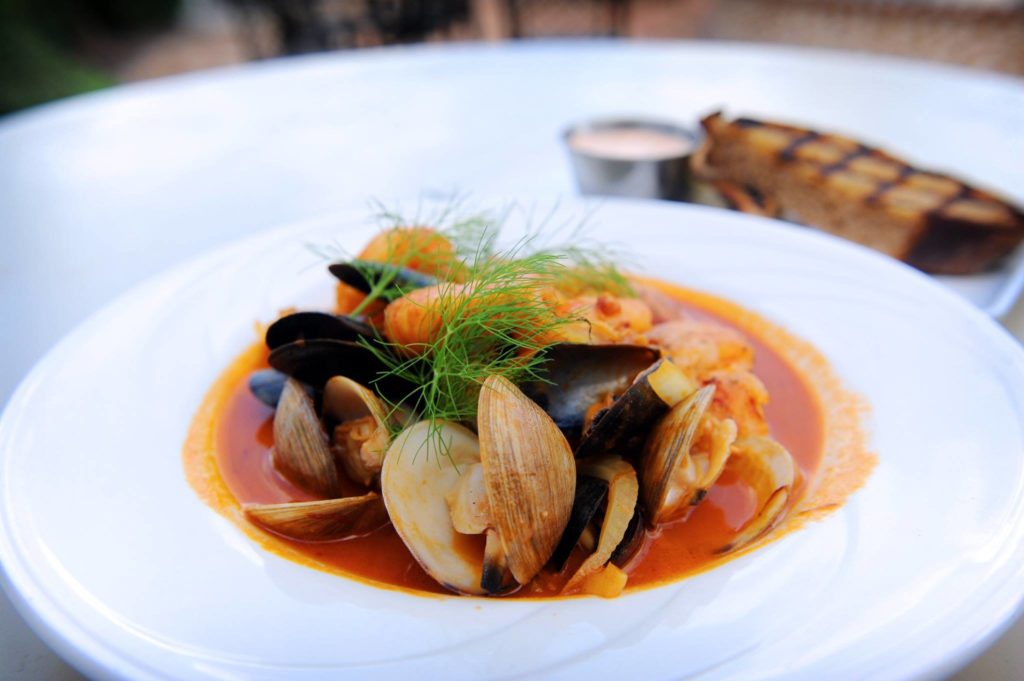 Hit the Beach
If you decide to stick around for the entire day, head out to Fort Island Gulf Beach to watch the sunset before making your way home. It's about a 15-minute drive from downtown Crystal River out to the coast where you'll find a small beach area and fishing pier. Onsite parking is available, and there are also restrooms.
Explore Ruins & Archaeological Sites
Just 15 minutes from Crystal River is Yulee Sugar Mill Ruins Historic State Park. This Florida state park is home to the impressive remnants of a 5,100-acre sugar plantation dating back to the 1800s. Bonus: admission is free! For more historical fun, pay the nominal $3 admission fee to enter Crystal River Archaeological State Park. The Native American site includes six mounds including burial mounds and temple/platform mounds.
More ideas:
For more information, check out http://www.discovercrystalriverfl.com.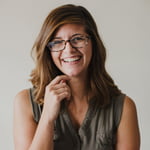 About the Author/Photographer:
Stephanie Patterson is the editor of Orlando Date Night Guide. She's a talented professional food and travel photographer and writer with a passion for creativity, the beach and great eats. When she's not taking photos or writing, you can find her exploring the state for her Florida travel blog, Travel Taste Click. Find her online at www.spattersoncreative.com and www.traveltasteclick.com.