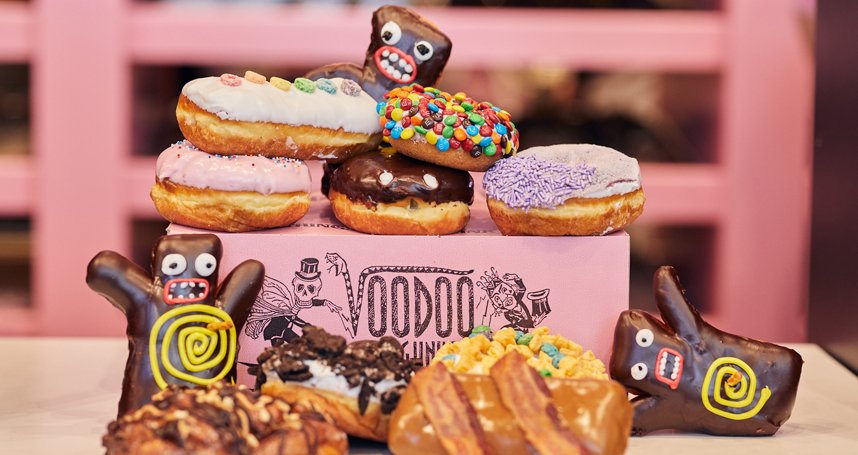 Portland, Oregon is rainy, cold, and about as far from Orlando you can get within the continental US. But I assure you, Orlando and Portland share many similarities.
Perhaps you are most familiar with the Pacific Northwest city of Portland from the popular AMC show Portlandia. The satirical take on this PNW utopia pokes fun at the idealistic young denizens and their tree-hugging, pickle-loving, kale-eating, coffee-sipping ways. Without a doubt, Portland is known nationwide as a "hipster" haven, a mecca for millennials and anyone sporting a sleeve of tattoos or a full-length beard. But what I've noticed in my travels is that the civic-minded, local-loving people that define Portland's personality are not exclusive to the region. You can find some of the flare of Portland in Orlando too, seen in our embrace of local entrepreneurship, cottage businesses, and locally-grown food.
"Keep Portland Wierd," is the slogan that has put Portland on the map as a city proud of its funky people and one-of-a-kind businesses. Celebrate Orlando's unique people by supporting these Portland-esque businesses on a Portland inspired date night.
Ride a Bike
Every year Portland hosts the World Naked Ride–a public group bike ride/protest done…well, naked. To be clear, I'm not encouraging a naked date night rolling around Lake Eola (that's illegal, just FYI). Keep your clothes on but your love for cycling strong by joining in the monthly Orlando Critical Mass. Every last Friday of the month Orlando bike riders meet at Loch Haven Park and ride around town on a slow roll through the city. Safety is in numbers on these rides which attract hundreds of Orlandoans of all ages.
You can also join a Fleet Farming Swarm Ride to tend to community gardens around the Audubon Park Garden District.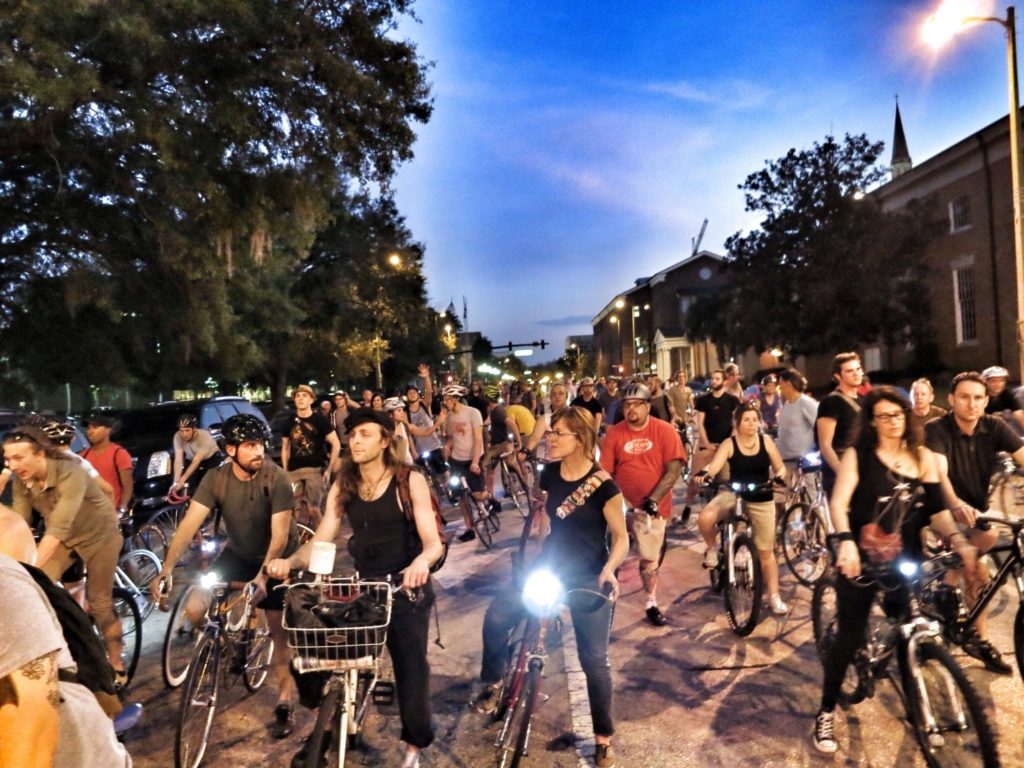 Get Coffee
Portland is famous for coffee shops and bookstores serving up hot cups of caffeine. In proper Portland fashion, many coffee shops pride themselves on roasting the beans themselves. Orlando's local roasters Lineage Coffee, Credo Coffee and Foxtail Coffee take pride in every cup, be it cold brew or cappucino.
Enjoy the Outdoors
Portland is a coastal harbor town surrounded by the lush forests of the Pacific Northwest. The city has taken steps to consciously protect the natural landscape of the city and create parks for its people. Despite having dreary weather, denizens still enjoy the public spaces such as the riverfront, Japanese Garden, and Rose Garden. Enjoy Orlando's incredible weather and beautiful city parks like Bill Frederick Park, Lake Eola Park, Mead Gardens, Kraft Azalea Gardens and Loch Haven Park.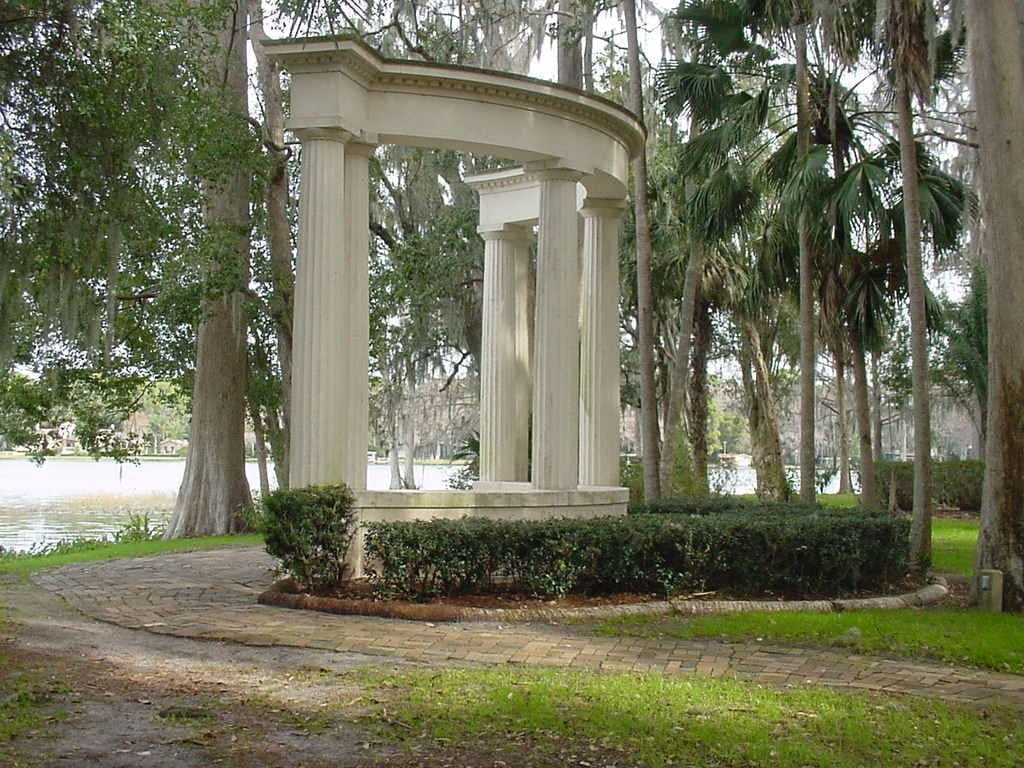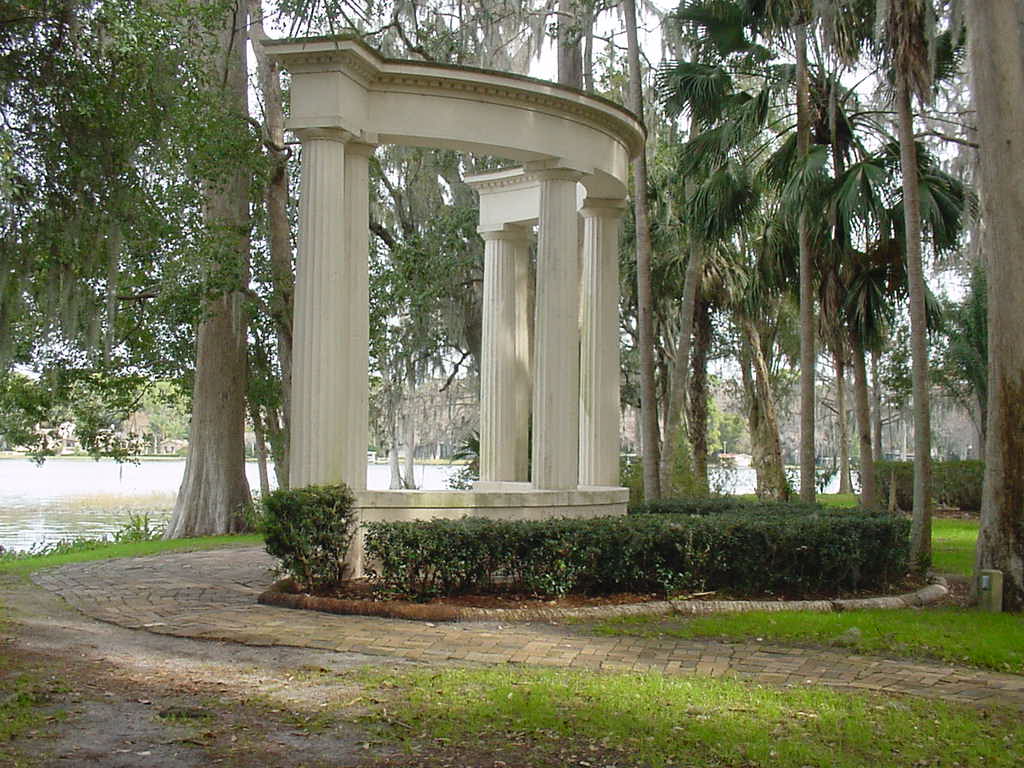 Get a Cone
Portland's famous Salt and Straw ice cream parlor has become nationally recognized thanks to funky flavors like Black-Olive Brittle and Goat Cheese, Honey Lavender, and Avocado Hot Fudge. These brave flavor combos are a hit with those looking for more than just vanilla. Orlando's own Greenery Creamery offers dairy and vegan flavors of a similar style, such as Black Ash Coconut or Earl Grey Tea. Also try Kelly's Homemade Ice Cream for freshly made ice cream with rotating seasonal flavors.
Eat Local
There's an iconic scene from Portlandia where Fred Armisen and Carrie Bradshaw's characters become irrationally obsessed with the life and story of the chicken they have ordered for dinner. No need to ask for Cluck's family tree; several Orlando restaurants including The Ravenous Pig, The Sanctum and Primo promise fresh farm-to-table food that you can be sure is freshly grown, locally reared, and humanely harvested.
Other farm-to-table favorites include: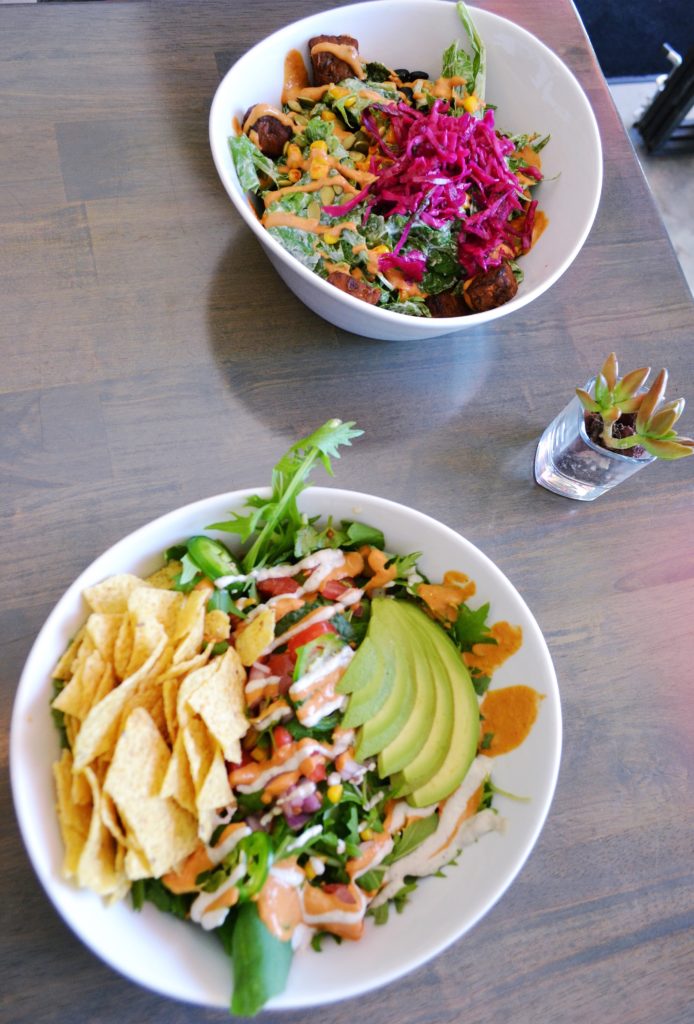 Get a Donut
Portland's Voodoo Doughnut has been featured on the Food Network and the Travel Channel, to name a few. This once Portland-only donut shop has expanded nationwide, including a location in Orlando at Universal's CityWalk. But the artisanal donut craze inspired by Voodoo Doughnut has taken the country by storm. In Orlando too, you can find freshly crafted donuts at locally-owned shops like Valkyrie Doughnuts.
Another favorite, Orlandough is a cottage business, which means the owner, Liz, makes the donuts in her house. You can place a custom order online, or find her selling donuts at pop-ups around town in partnership with businesses like Kelly's Ice Cream, The Ravenous Pig, and New General Store. She also does periodic doughnut and beer pairing events at Orlando Brewing. Be sure to follow @orlan_dough on Instagram for the latest on where she'll be selling and what seasonal flavors she's cooked up.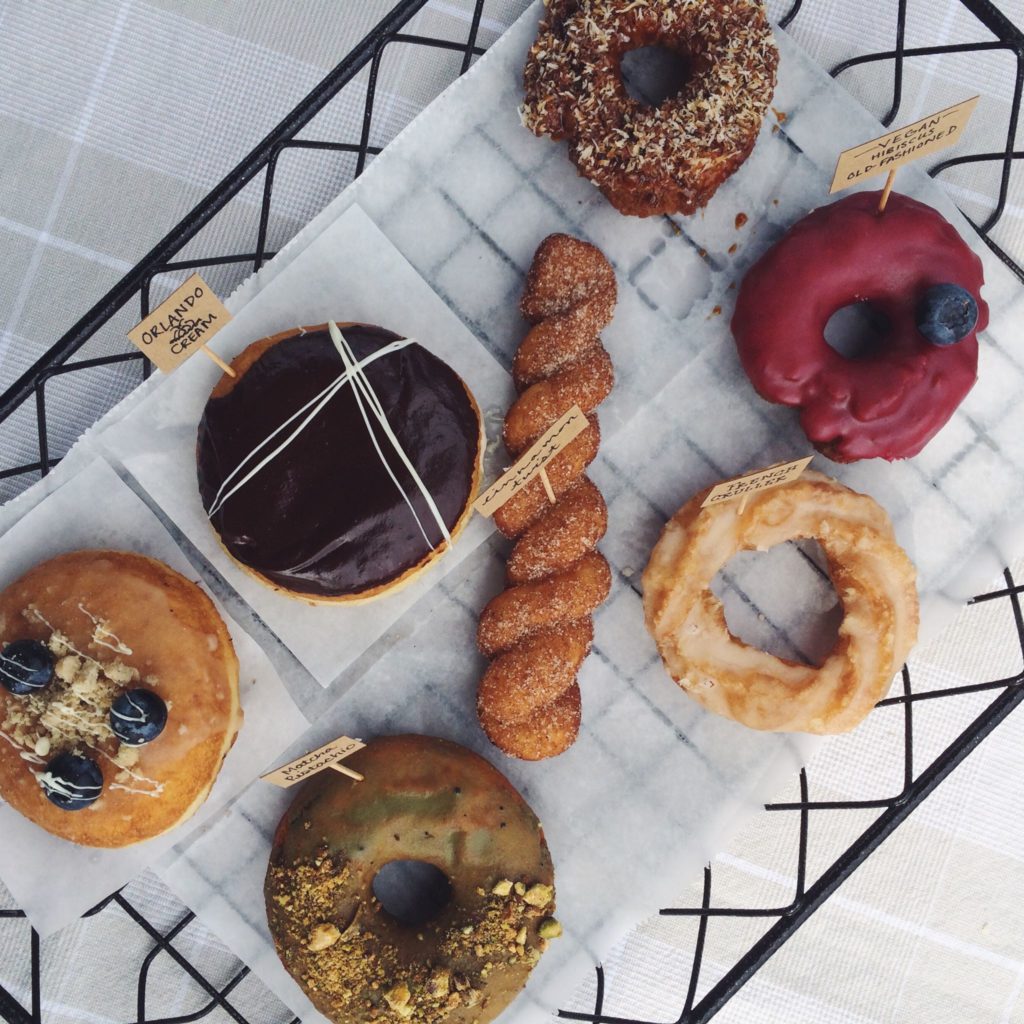 If you're missing the Portland vibe, or think that the PNW city sounds too cool to be true, remember that a city is defined by its people. In Portland they screech to a halt for pedestrians, go out of their way to give directions, and greet you with a smile. Portland has rightly earned the reputation as being a friendly place to live and visit due to the kindness its denizens exhibit to neighbors and visitors. If you're really looking to bringing a little Portland to Orlando, try exhibiting that daily kindness to your neighbors. Watch how it travels throughout the community and soon enough, we may be known as "Portlando."
Feature image credit: © Universal Orlando Resort 2018. All rights reserved.