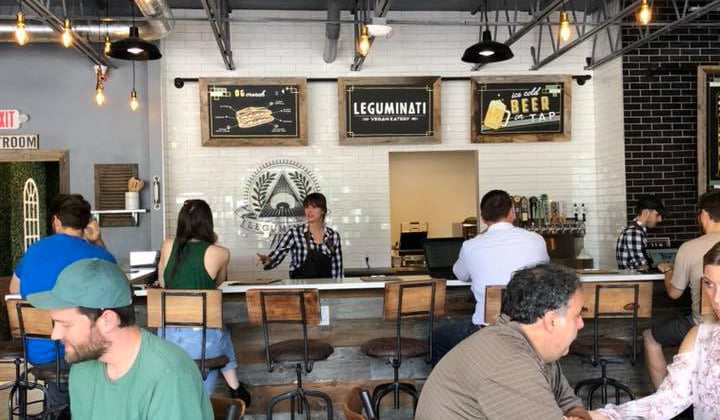 Nestled between SODO and Conway lies an area on the verge of becoming the city's hippest new neighborhood to dine and drink. The stretch of Curry Ford Road from Bumby to Conway is now Orlando's newest Main Street District, dubbed the Curry Ford West District.
Though a number of the establishments in the district have been open since 2016, the area's notoriety has increased with the forming of the Hourglass District, also a part of the Curry Ford West District. Add to that all the buzz that comes with housing the city's best pizza joint (Pizza Bruno), a brewery, and a popular pub, and you have a variety of ways to enjoy date night in this budding district.
Dinner Date
Pizza Bruno
3990 Curry Ford Road
If you are going to have a pizza date in Orlando, your top choice needs to be Pizza Bruno. The laid-back atmosphere, perfect pies, and mouthwatering garlic knots guarantee a memorable meal. The pizza is Neapolitan-style and available in your choice of red or white. Or, try one of the special pie choices on the menu like the Crimson Ghost (Calabrian chilies, Soppressata, fresh mozzarella, basil, hot honey). Pizza Bruno was recently named one of Orlando Weekly's 55 Best Restaurants in Orlando among numerous other accolades. They have also announced plans to expand to the Mills 50 area and are already serving their wood-fired pizza pies downtown at Orange County Brewers.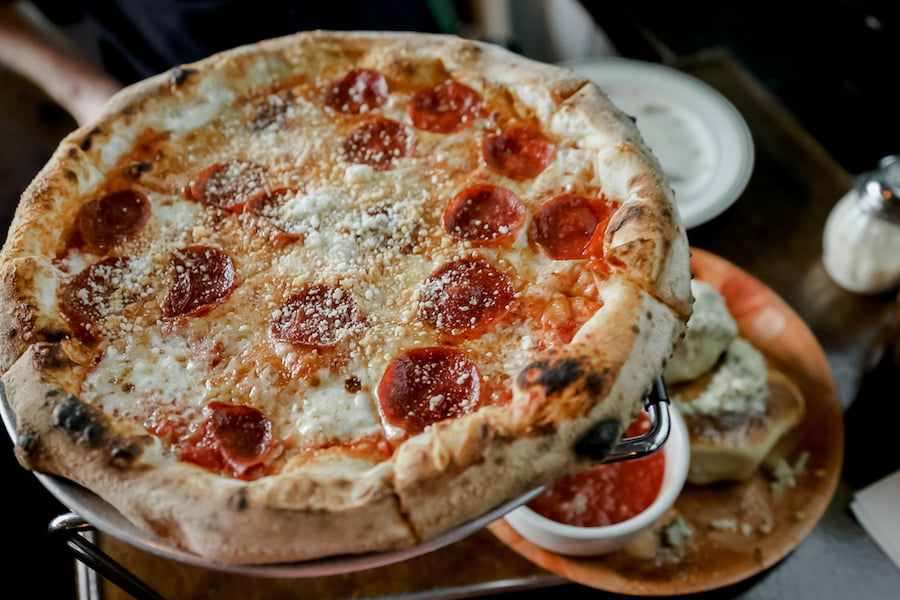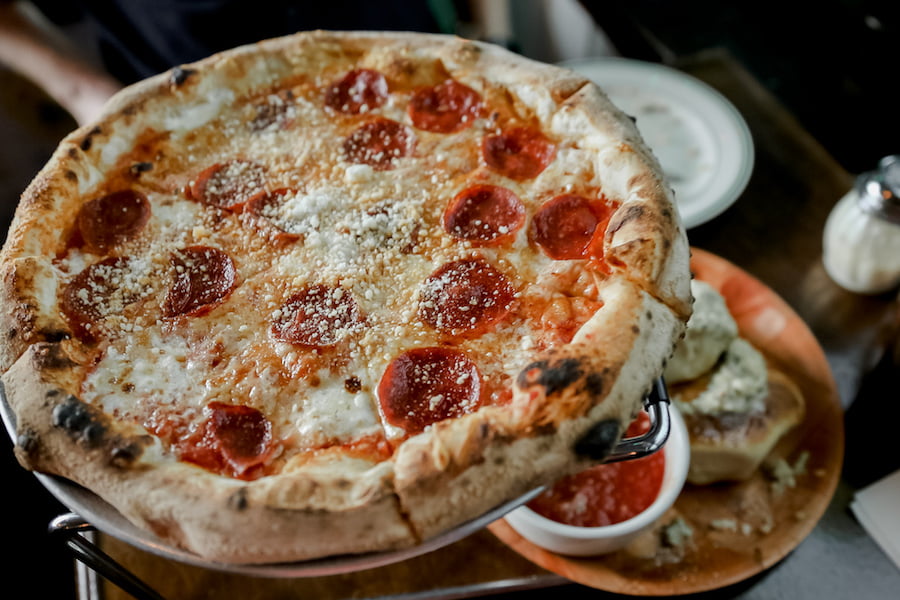 Paint Date
Roque Pub
3076 Curry Ford Road
Everything is better with a drink in your hand. Yes, this includes painting! While Roque Pub offers a bevy of activities during the week, you'll want to take advantage of Paint Nite on Monday nights. Make your canvas extra creative after throwing back a couple brews from the pub's selection of 30 rotating craft taps and over 450 craft bottles. If you're not in the mood for a beer, there's also a full wine list. The cost to partake in Paint Nite is $45 per person. Other weekly events include Wednesday Night Trivia, Poker Night on Sundays and Thursdays, and Boozy Bingo & Game Night every Tuesday.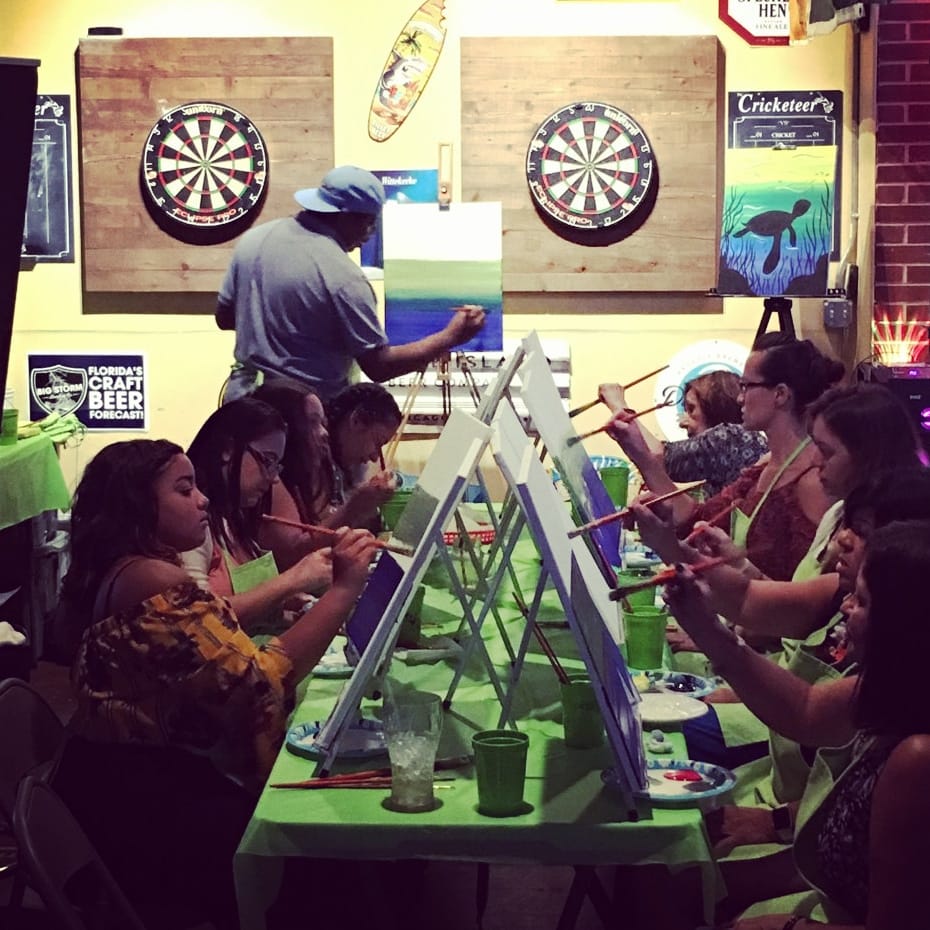 Brunch Date
Cafe Madrid Deli & Bakery
4502 Curry Ford Road
Cafe Madrid, which opened just a little over a month ago, offers Cuban and Puerto Rican dishes, a selection of breakfast items, sandwiches, pastries and sweets. Espresso lovers can get their cafe con leche fix, as the cafe brews Cafe Bustelo coffee. Additionally, there are shareable tapas including Tostones with Ceviche and Tostones con Chicharrones de Pollo. Brunchers can enjoy $14 bottomless mimosas on Saturday and Sunday.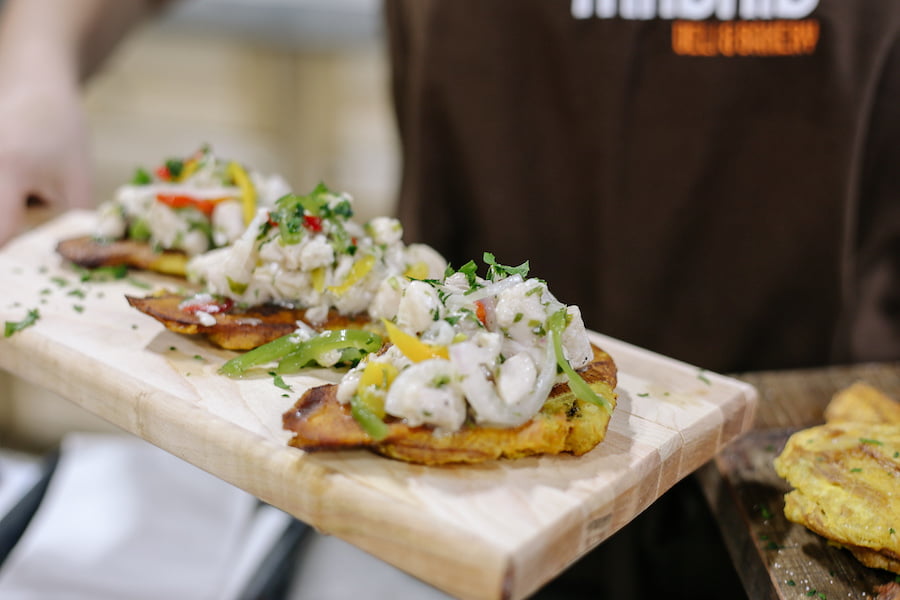 Lunch Dates
Leguminati
2401 Curry Ford Rd
Plant-based eaters have already been flocking to Curry Ford West, as word gets around quick when one of their favorite places has a new location. Leguminati opened in 2015 as a mobile vegan eatery and recently opened their first brick and mortar location inside the Hourglass Social House a few months ago. Be sure you try their fan favorite, the Crunchwrap.
Cilantro's Taqueria
1427 S Bumby Ave
It seems tacos have taken over Orlando, and what would the new Curry Ford West District be if it didn't have a taco spot? At Cilantro's Taqueria, you and your honey can feast on variety of tacos, burritos, and quesadillas in addition to spicy street corn and, of course, guac and chips.
Zaza Cuban Diner
3500 Curry Ford Road
Zaza Cuban Diner has three Orlando locations, and the Curry Ford location is the first. Breakfast combos are available from 7-11am, served alongside espresso and drip coffee. For lunch, choose either one of their platos (your choice of protein and three sides) or a half sandwich combo (half sandwich, one side and drink).
Pho & Roll
3334 Curry Ford Road
Pho lovers can head to Pho & Roll for everything from beef pho to egg rolls. A $9.99 lunch special is offered which includes a summer or egg roll, choice of pho ga, pho tai, pho bo vien, or chicken fried rice and choice of soda or iced tea.
PRO TIP: stop by nearby Lake Underhill Park to take a pre-meal stroll. The loop is 1.3 miles long and offers beautiful views of the lake and the distant Orlando skyline.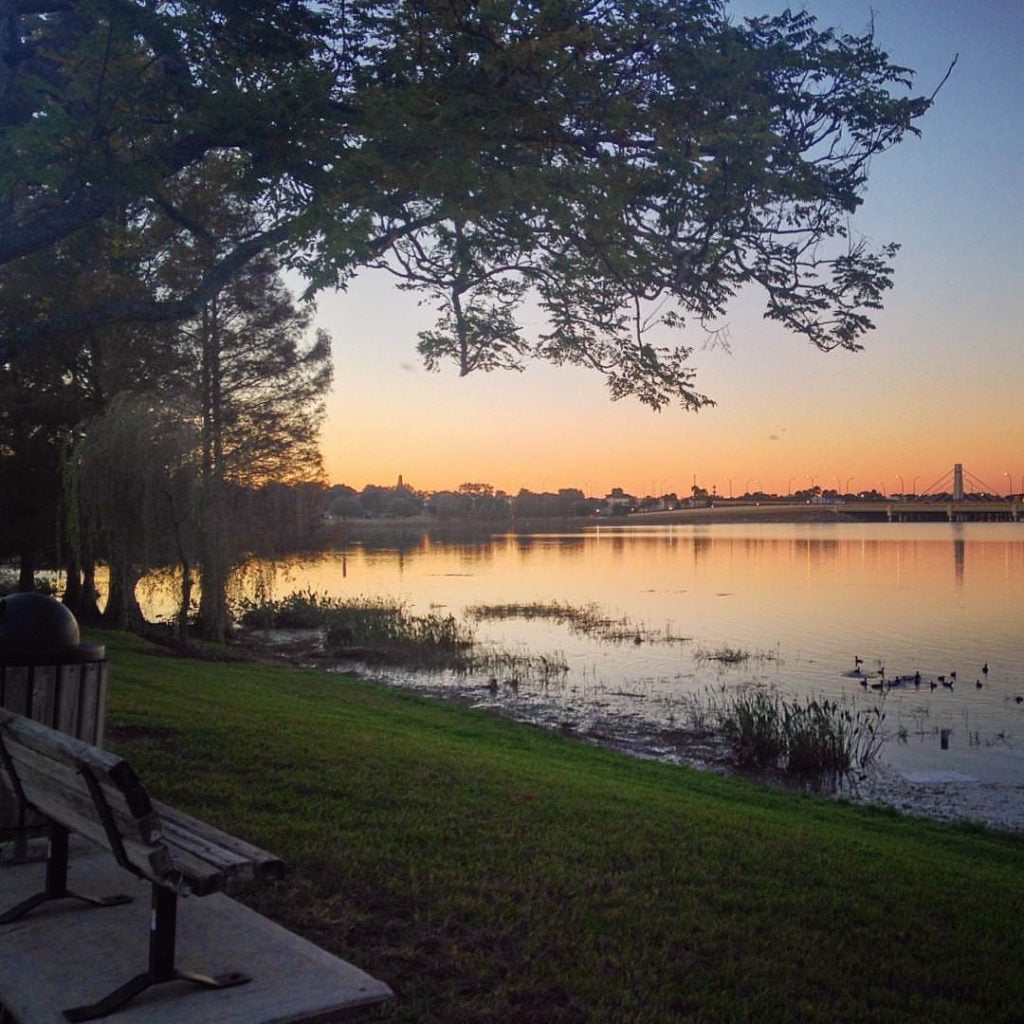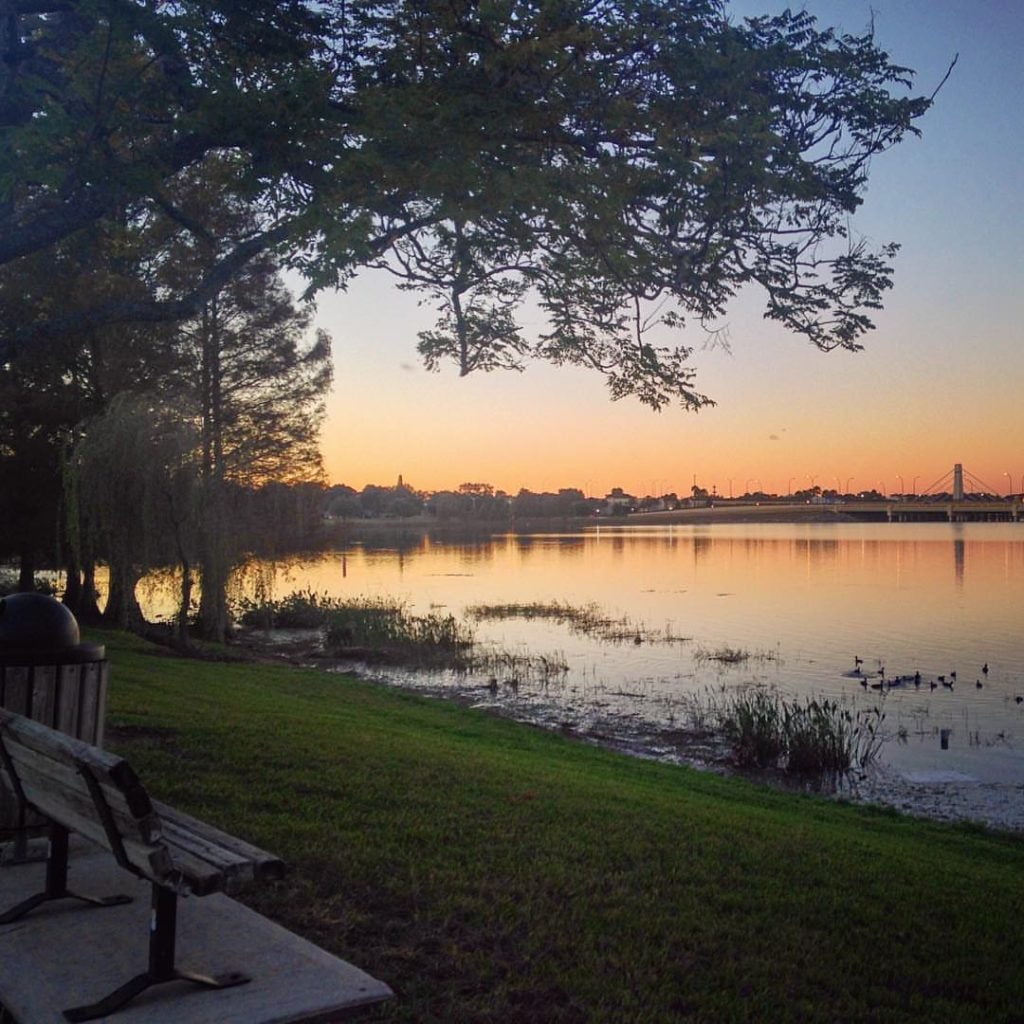 All images by Arlene Laboy unless otherwise noted
Feature image credit: Curry Ford West District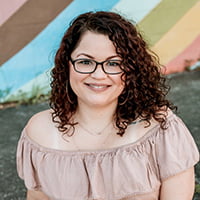 Arlene Laboy is the Managing Editor of Orlando Date Night Guide as well as a professional food and brand photographer. A wife and a mother, Arlene shares her love for adventuring around Florida through her Instagram account, @arlenemlaboy. Find out more about Arlene here.