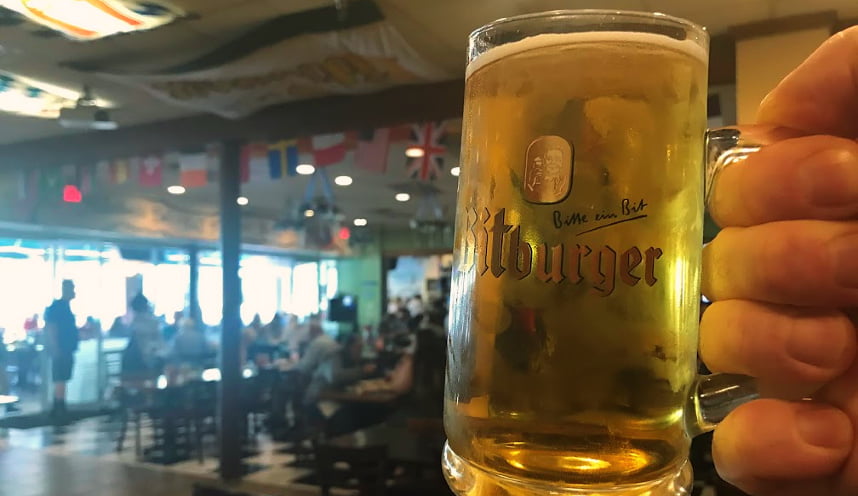 What could be better than spending a few hours strolling through a quaint, historic town with regular stops for great food and drinks in interesting, off-the-radar places? That, in a nutshell, is exactly the experience that awaits with Sanford Food Tours.
Launched in 2016 but completely redesigned this year, Sanford Food Tours aims to give visitors a taste of a town that's quickly becoming one of Orlando's best food and fun hubs. These days, Sanford's Historic District is teeming with breweries, independently owned restaurants with seriously good eats, craft cocktail bars, cafes and cool shops. It's the perfect place to explore on a food tour, which is just what we did this fall.
Our jaunt on the Celery City Tour began at noon on a Saturday at the Historic Sanford Welcome Center on 1st Street, where our small group of hungry adventurers gathered to meet our guide, Rob, and begin our movable feast.
From there we wandered to Hollerbach's Willow Tree Cafe, a Sanford staple that was opened by the Hollerbach family in 2001 and continues to thrive nearly two decades later. With mugs filled with German beer and plates piled high with delicious German fare (including amazing pork schnitzel), we met our fellow tourists and learned about the restaurant's history and forthcoming expansion.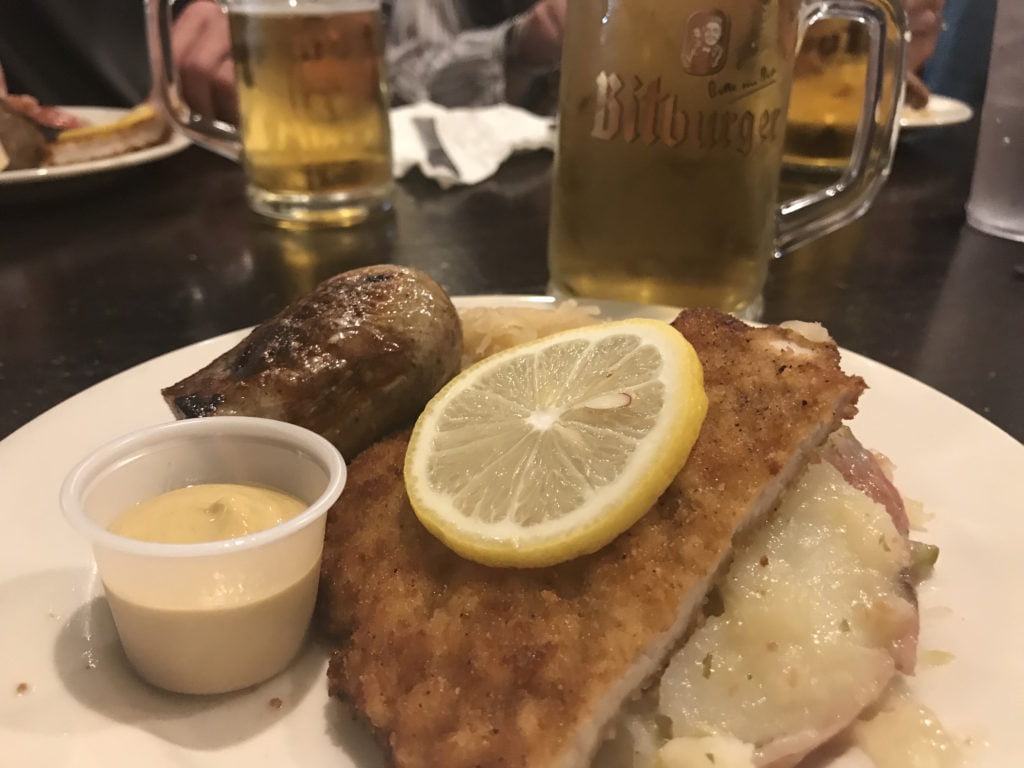 Onward we went, this time to one of our favorite restaurants: The Tennessee Truffle, where chef/owner Nat Russell warmly welcomed us into his brick-walled space and spoiled us with his house made biscuits and gravy paired with a delicious Florida IPA.
With a cool fall breeze at our backs, Rob guided us through Sanford with detours by the lovely waterfront and down picturesque side streets, sharing little historic tidbits and fascinating local lore as we walked on to our next destination.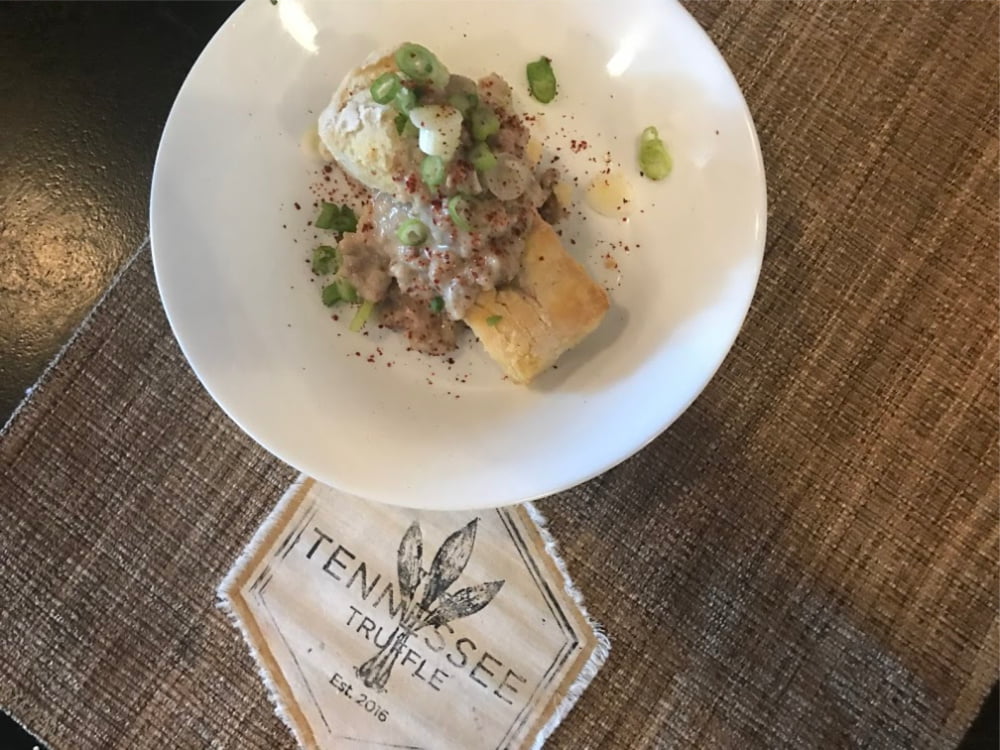 A stop at Luisa's Cellar, a relative newcomer to Sanford, not only revealed cheese and charcuterie plates paired with wine but also a surprising speakeasy, inhabiting the wine bar's upper level behind a secret door. The game room upstairs, beautifully furnished outdoor patio and bottomless mimosas and sangria every Sunday all tempted us to return again very soon.
After a quick detour to Magnolia Square Market to gobble a chocolate-covered cake ball, we headed to our final location, The Corner Cafe, where a lively conversation with the owner, giant pours of wine, and perfectly-sized desserts served as the finale to our delightful day tour. Full and happy, we said goodbye to our group and headed on our way.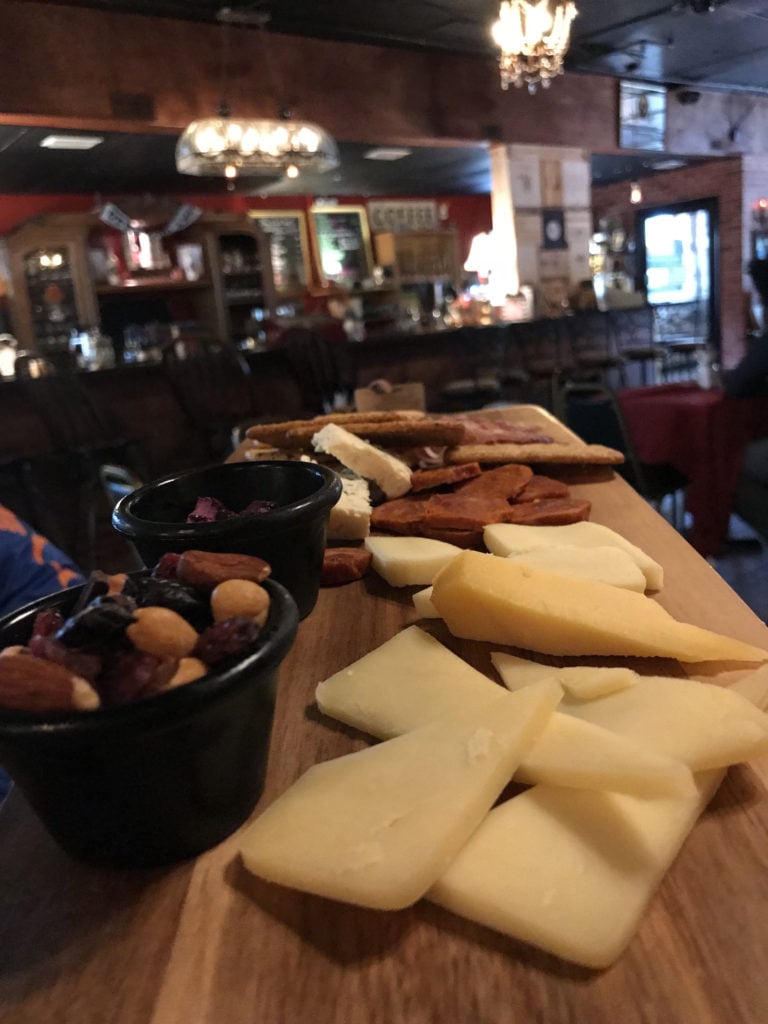 NEED TO KNOW DETAILS
In addition to the Celery City Group tours offered on Saturdays and Sundays only, private tours are offered 7 days a week. The experience consists of a four-hour walking tour of Sanford with multiple, changeable stops. Everything but your guide's gratuity is included in the $65 ticket, which can be purchased in advance here: sanfordfoodtours.com/tours.
Tours take place rain or shine.
Children are permitted but are (obviously) not served alcohol
ADDITIONAL TOURS
Besides the Celery City Tour, Sanford Food Tours also offers the Brews & Bites Tour, which focuses on Sanford's beer scene. Look to see a new tour focusing on International cuisine to launch later this fall. You can also book private, completely customizable tours and pair the tours with Limo Cycle for some extra-added fun.
For more details, visit sanfordfoodtours.com.
SaveSave
SaveSave