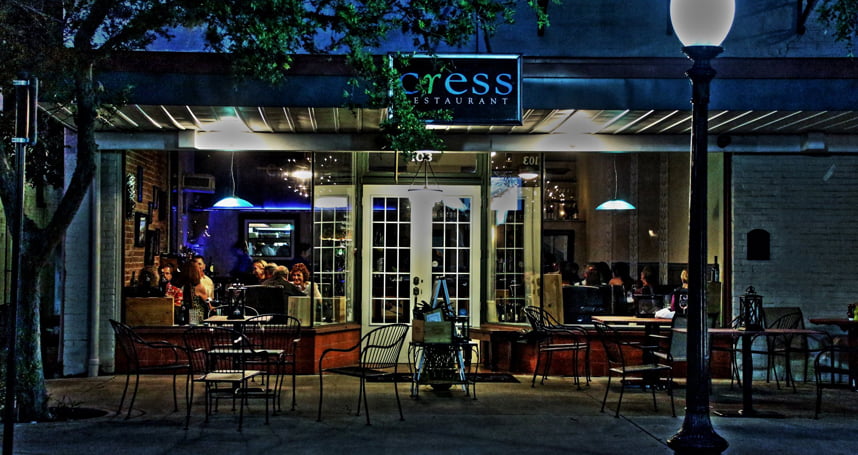 Admittedly, we're kind of obsessed with Pulptown, a new daily email newsletter that's dedicated to keeping you in the loop about all things Orlando. It covers everything from history tidbits to day trip itineraries and weekly events, plus the latest Orlando news stories. It's truly an amazing resource for celebrating life in Orlando. So, we're launching a new monthly series in which we'll be sharing content from our friends over at Pulptown. Up first: DeLand…
FYI: This essay originally appeared in Pulptown, a new daily newsletter all about Orlando that will help you "live like you live here." Sign up here.
Today, we're traveling east to DeLand, nicknamed The Athens of Florida by co-founder Henry Deland. Henry's desire was to make this small town mimic the positive attributes of the ancient Greek city-state — those attributes being innovation, natural landscapes and the preservation of its history.
Getting there
Historic downtown DeLand is 41 miles and approximately 45 minutes away from downtown Orlando. The quickest and most direct route is a drive along the scenic (joking) I-4. Once you've arrived, most everything is accessible by walking — so bring some comfy shoes.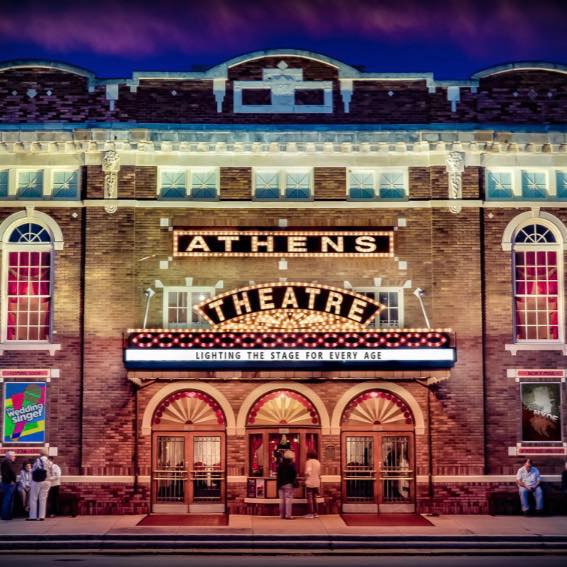 Main event
Want to shop, play and explore like a local? Park near Woodland Boulevard and Rich Avenue, and take a walk. Among the many places to check out: the old Athens Theatre for films, concerts and other stage performances; the neo-classical architecture at the historic Volusia County Courthouse; the idyllic campus at Stetson College — the oldest college in Florida; and the stellar vinyl collection at Groovy Records. Just for fun, peep the old DeLand Opera House that now serves as the coolest apartment building in town.
If you're looking to get all outdoorsy, we recommend a trip to Hontoon Island State Park, located six miles west of DeLand. The park is reachable by boat or park-operated passenger ferry only, but once there, you can hike, rent a canoe, or try your hand at fishing. If you're wondering what DeLand looks like from 14,000 feet, then check out Skydive DeLand. While the sport wasn't invented here, DeLand is known for putting it on the map.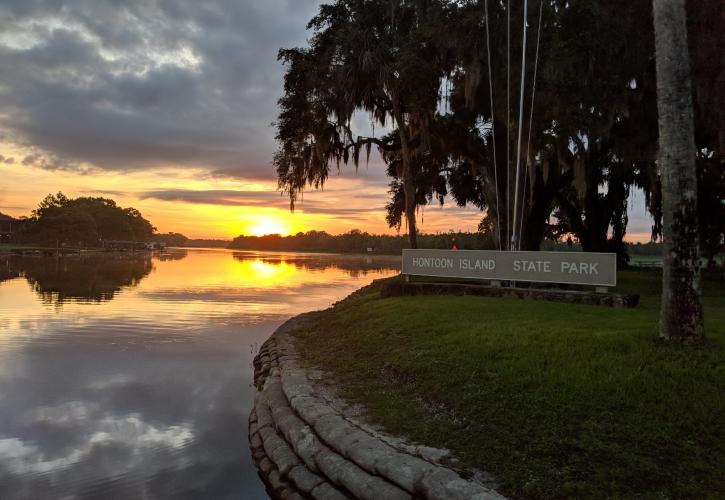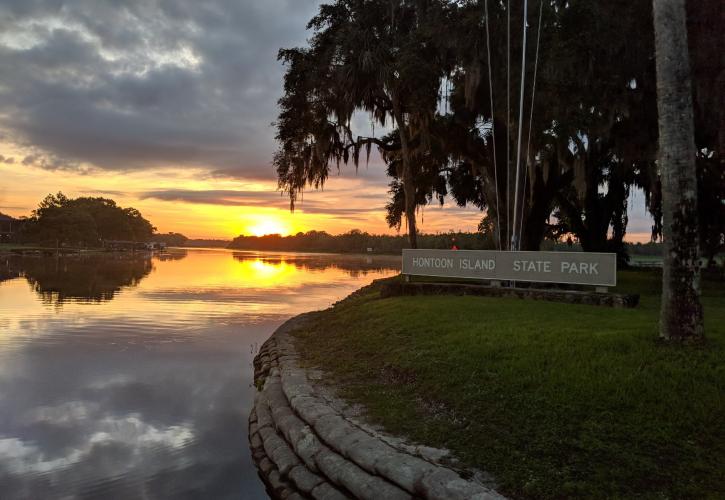 Do it for the 'gram
Did you even visit DeLand if you didn't stop for a pic in front of the infamous DeLand Wings Mural? Check out DeLand's Historic Mural Walk, and stop at the corner of Woodland Boulevard and Rich Avenue to take a pic of the massive art mural on the side of DeLand's Museum of Art, commemorating DeLand's Naval Air Station.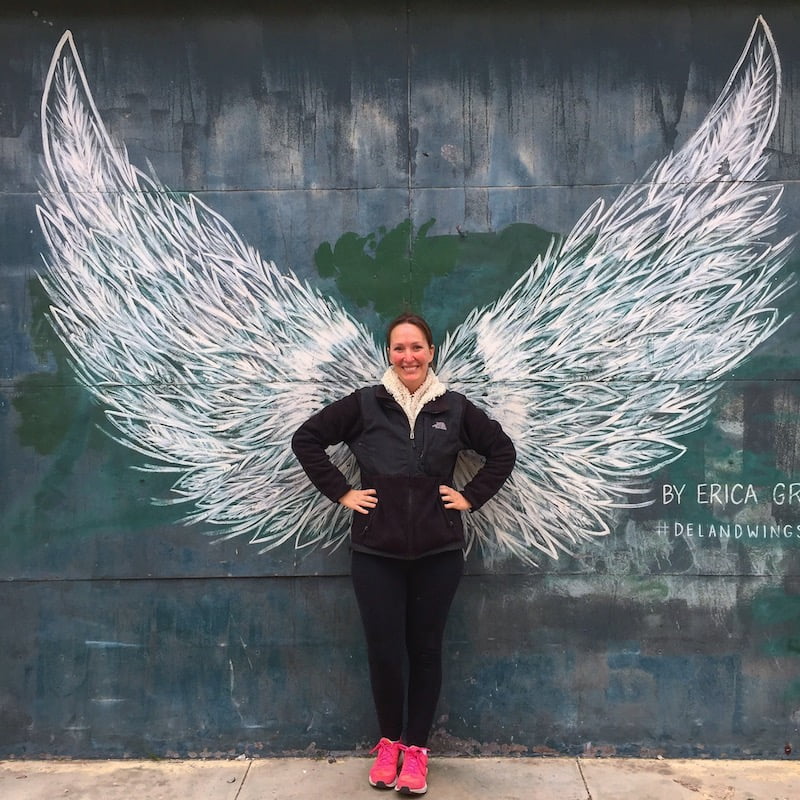 Grab a bite
For breakfast and brunch, head over to The Table for the chicken biscuit or stay for the No Turns Burger. For lunch, you can't beat the buffet at Cook's Buffet, Cafe and Bakery the moussaka at Santorini Restaurant and the Taylor Trash or The Boulevard at BakeChop. For dinner, look no further than Cress Restaurant — their curry is top notch and their themed dinners, exceptional.
Grab a drink, stay awhile
Persimmon Hollow Brewing Company is a local's favorite for an iced cold brew and it regularly hosts fun evening events like bingo, yoga and trivia. It is part of the SoNY neighborhood (South of New York Avenue), where you'll also find Artisans Alley, home of several stylish boutiques and a Friday night open-air market.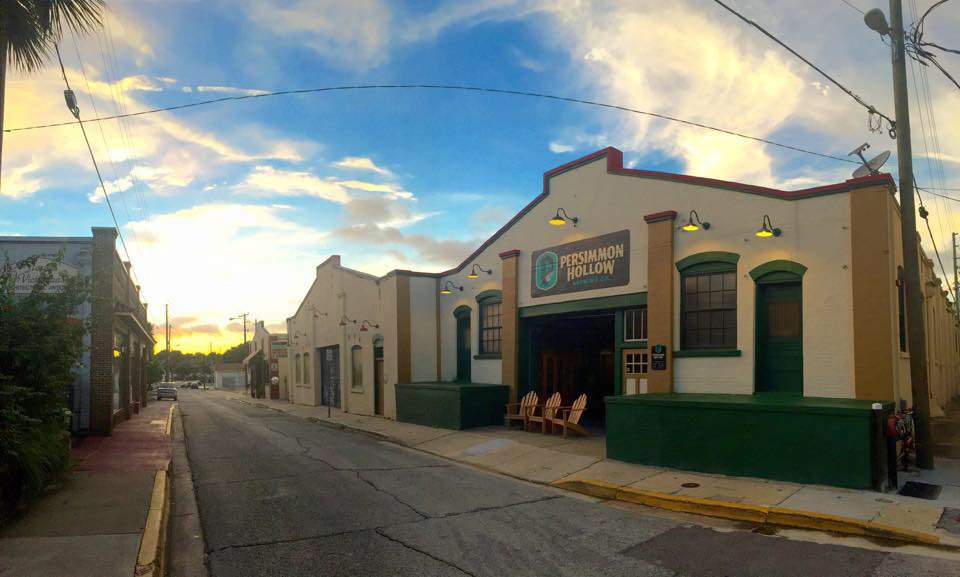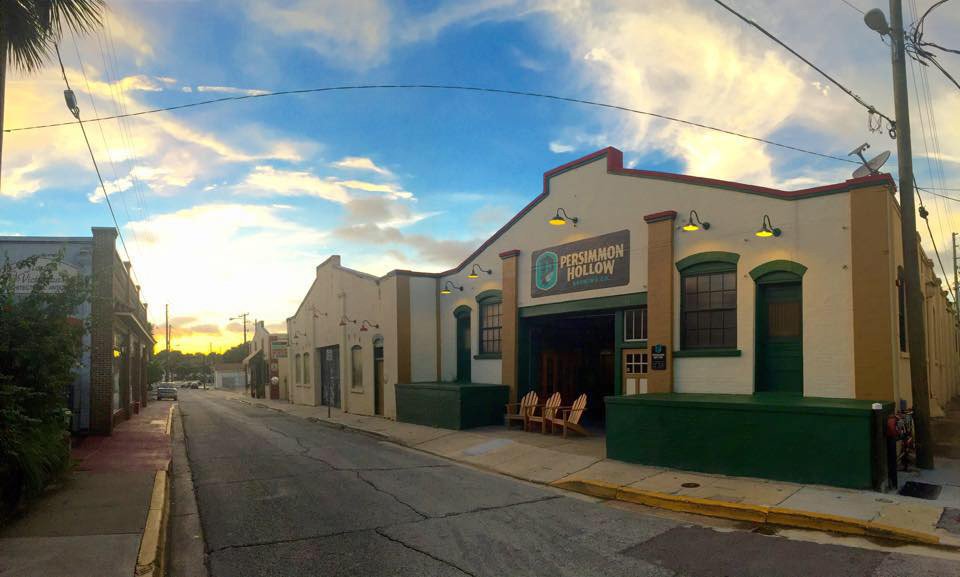 If you have more time…
Check out Chess Park on New York Avenue. More often than not, you'll spot locals playing an intense game of chess, along with a few works of art to admire. Lastly, the DeLand Indie Market is coming up on Dec. 2, with vintage finds that make the distance worth the drive.
THE #DELAND INSTA-GRAMMY GOES TO … @adventures_of_penn because only a pup could make these wings even more frame-worthy.
Ready to go? We made a little map for you. Tag us on Instagram if you make it over there and let us know how it goes.
Feature image credit: Cress Restaurant
SaveSave