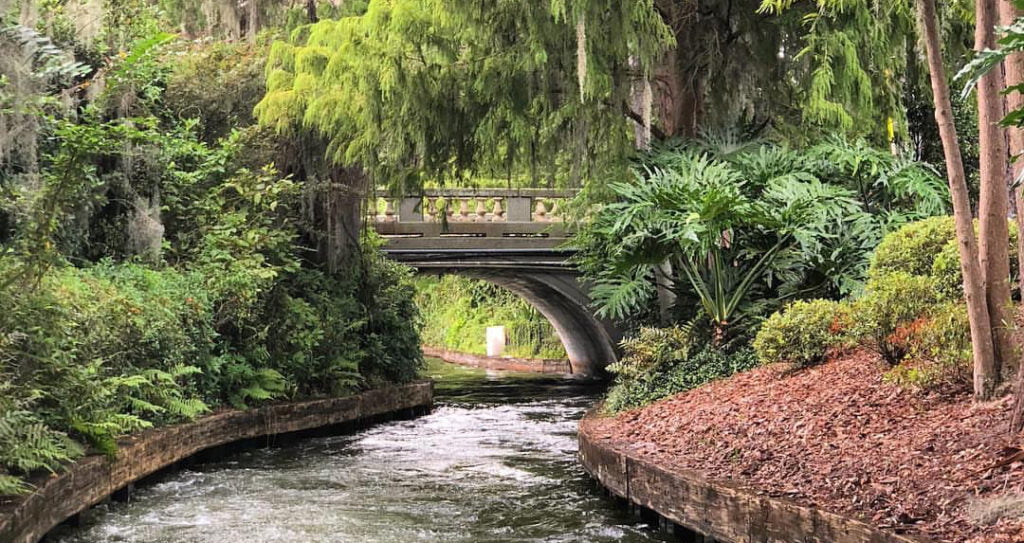 Instagram is undoubtedly our favorite social media platform. (Follow us @orlandodatenightguide!) This year, we shared hundreds of photos and date night ideas plus a few epic giveaways for couples. To showcase the best of what we shared this year, we combed through our account to compile this list of our 25 most popular Instagram posts of 2018 based on the number of likes from you–our readers. Scroll through our top posts below, from tasty eats in the city to outdoor activities and holiday happenings.
Note: to compile this list, we excluded reposted content and instead focused on original photos taken by our editors and contributors.
#25: Celery City Craft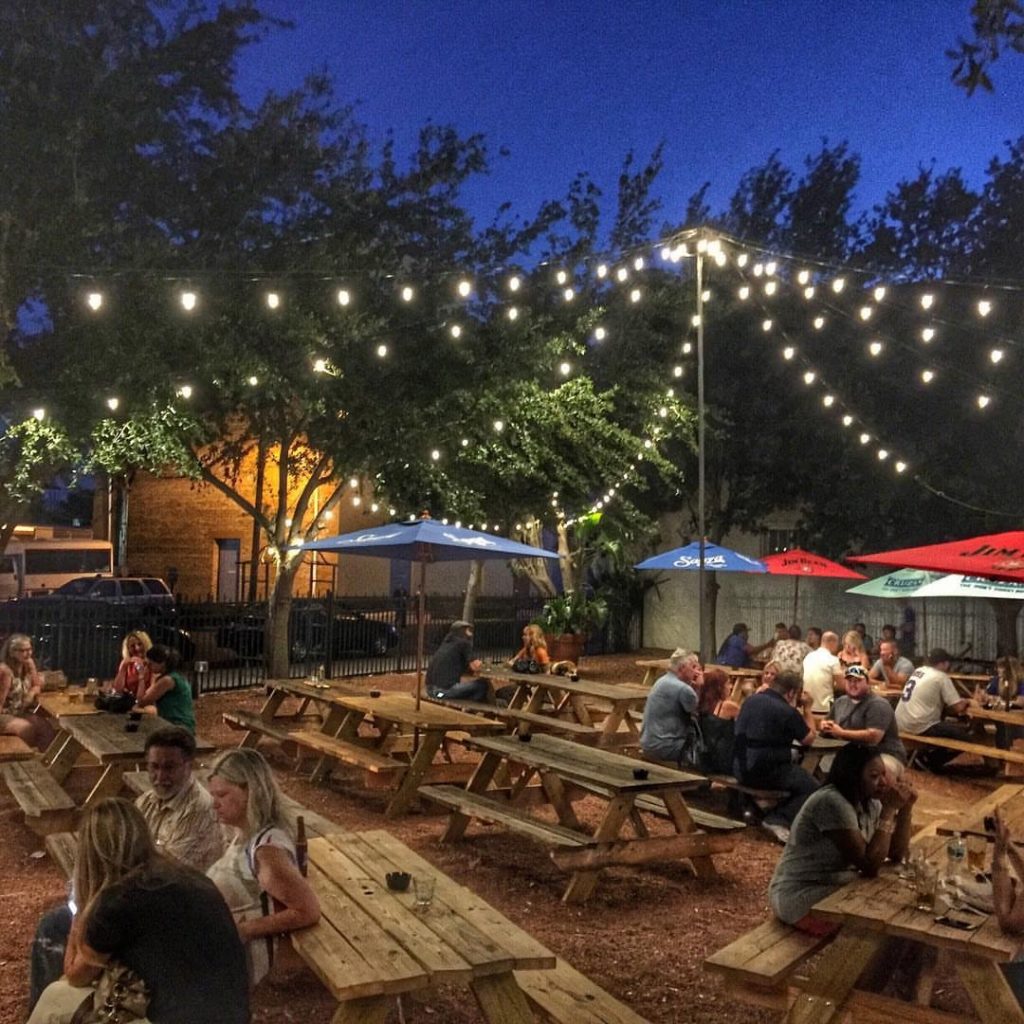 641 likes; 17 comments
Sanford is one of the best places to do a self-guided brewery crawl thanks to Historic Downtown Sanford's walkability and multiple breweries within close proximity of one another. We love the spacious patio at Celery City Craft, which is complete with picnic tables and twinkling lights. The 50+ craft beers on tap are certainly a nice bonus too! For more boozy fun, check out @drinksanford's guide to the area's best bars and restaurants.
#24: The Greenery Creamery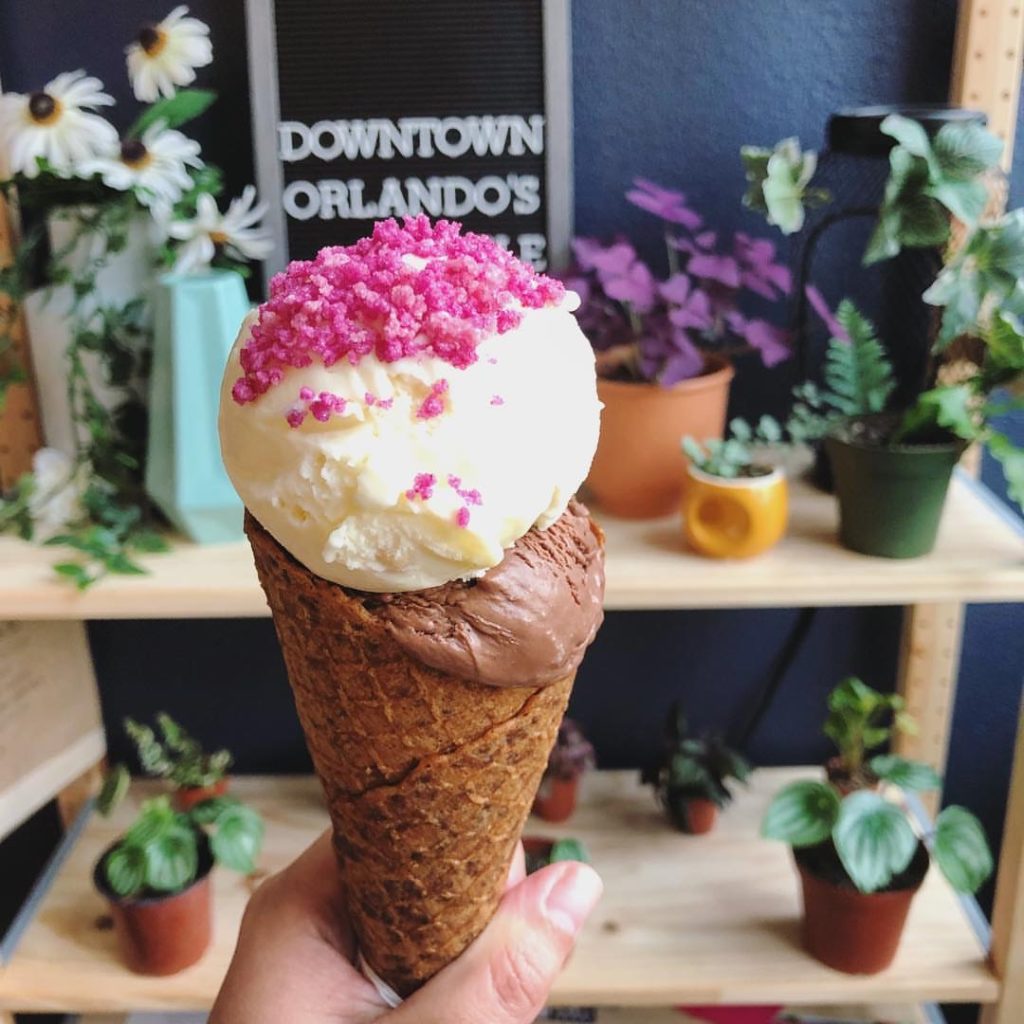 646 likes; 21 comments
Downtown Orlando got an adorable new ice cream shop this year! The Greenery Creamery opened up earlier this year near Thornton Park and we couldn't resist trying a scoop…or two. We loved the Belgian chocolate paired with a scoop of rosemary pine nut topped with rose crystals. Note: this shop is vegan friendly!
#23: The Heavy WP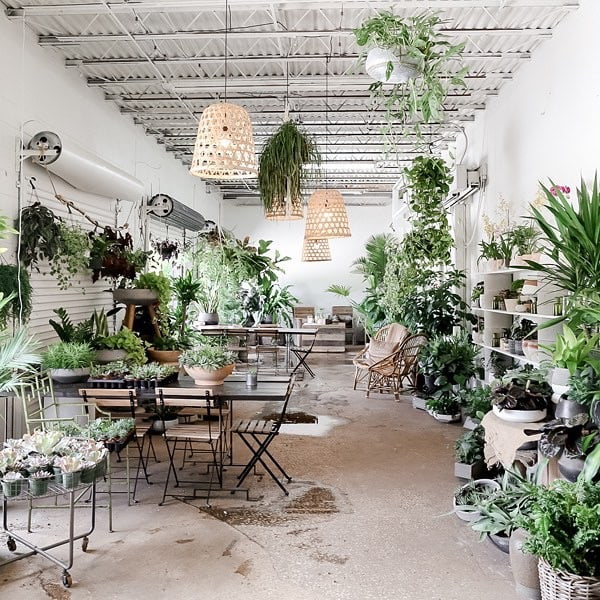 647 likes; 20 comments
Contributor Arlene Laboy checked out The Heavy and compiled this list of everything you need to know for planning a date night in this dreamy space. Our favorite recommendation? Lining up your visit with one of the regular food vendor pop-ups.
#22: The Whole Enchilada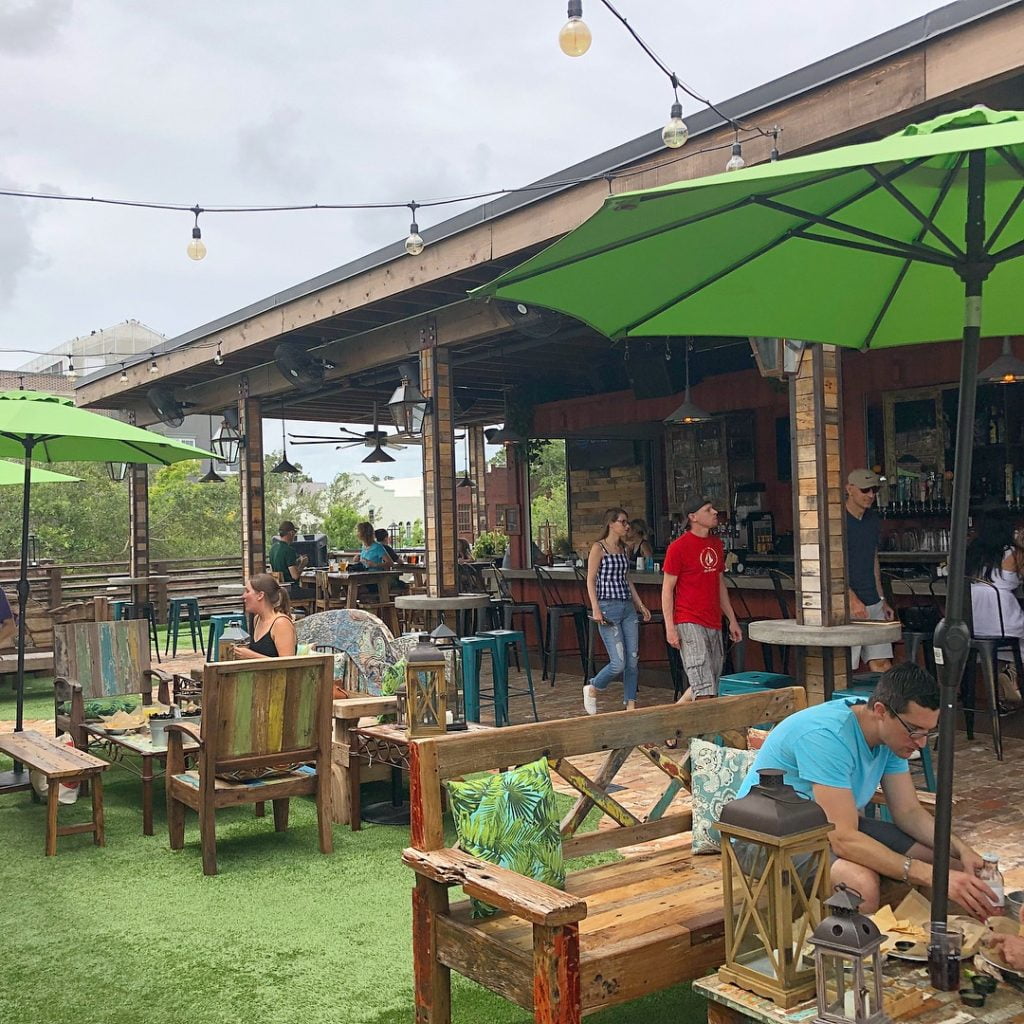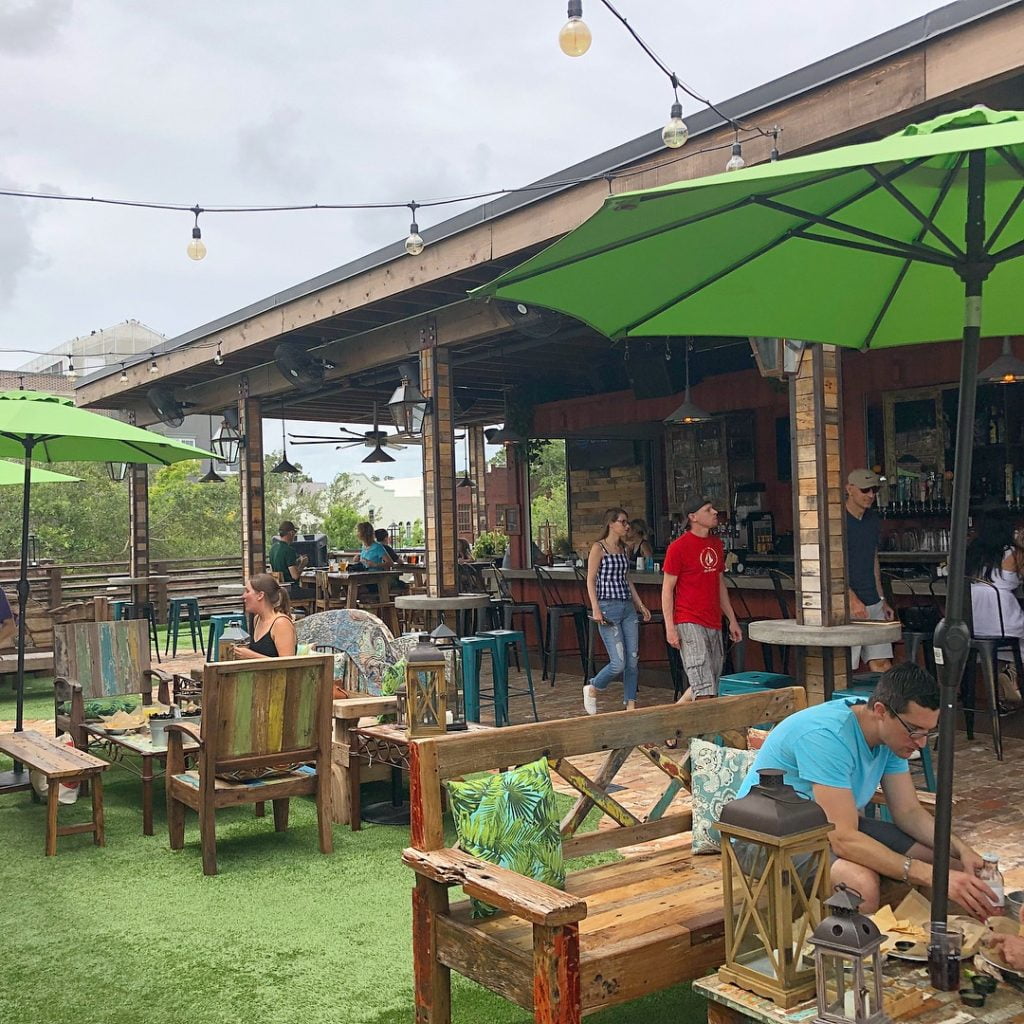 668 likes; 42 comments
Two words for you: rooftop bar. The Whole Enchilada opened earlier this year in the heart of downtown Winter Garden. The multi-story space features a bar and fast-casual style dining space downstairs (select tables are full service) and a show-stopping rooftop bar upstairs. The house made margaritas are a must (the mango is our favorite).
#21: Biking the West Orange Trail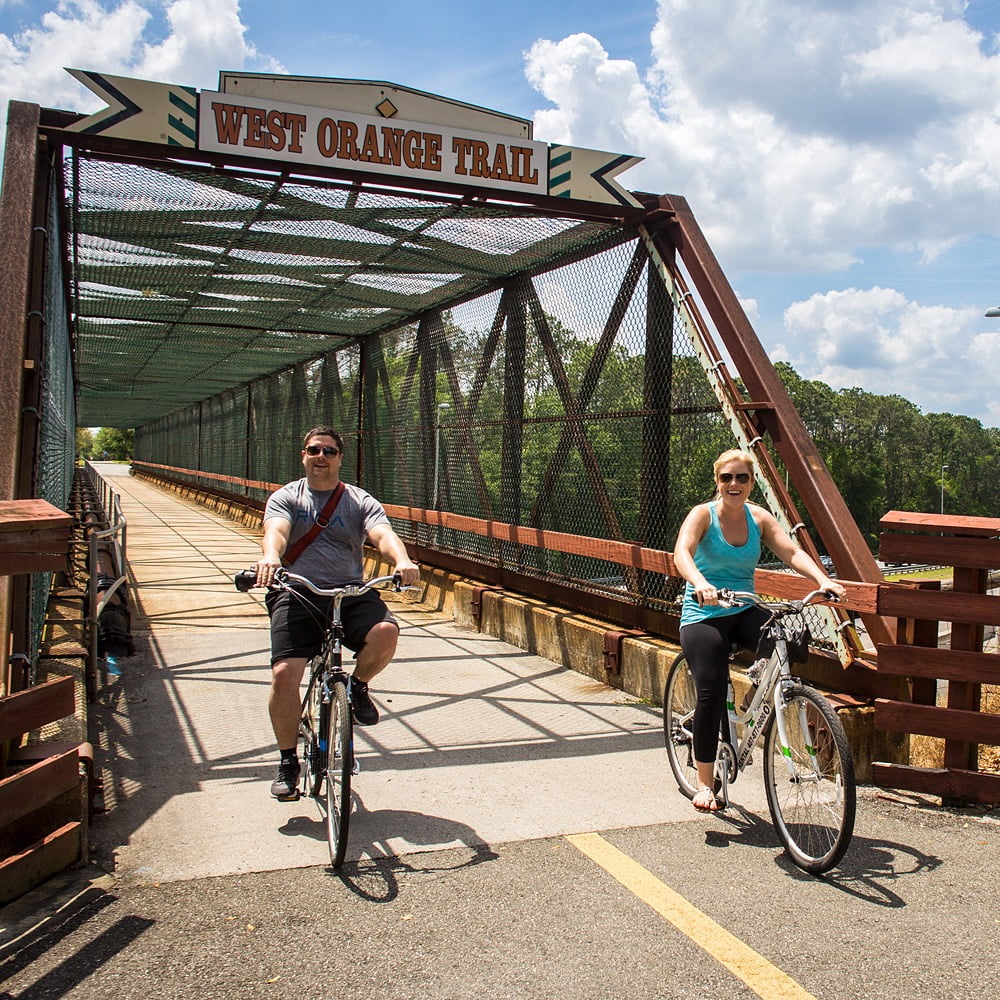 686 likes; 19 comments
Another Winter Garden favorite, the 22-mile paved West Orange Trail is ideal for an active date. There's so much to do along the trail we wrote an entire post about it. Bring your own bikes or park at West Orange Bikes and Blades and rent wheels for $7/hour. A few of our favorite stops include Plant Street Market and the Oakland Nature Preserve.
#20: Champagne Cocktails at Tartine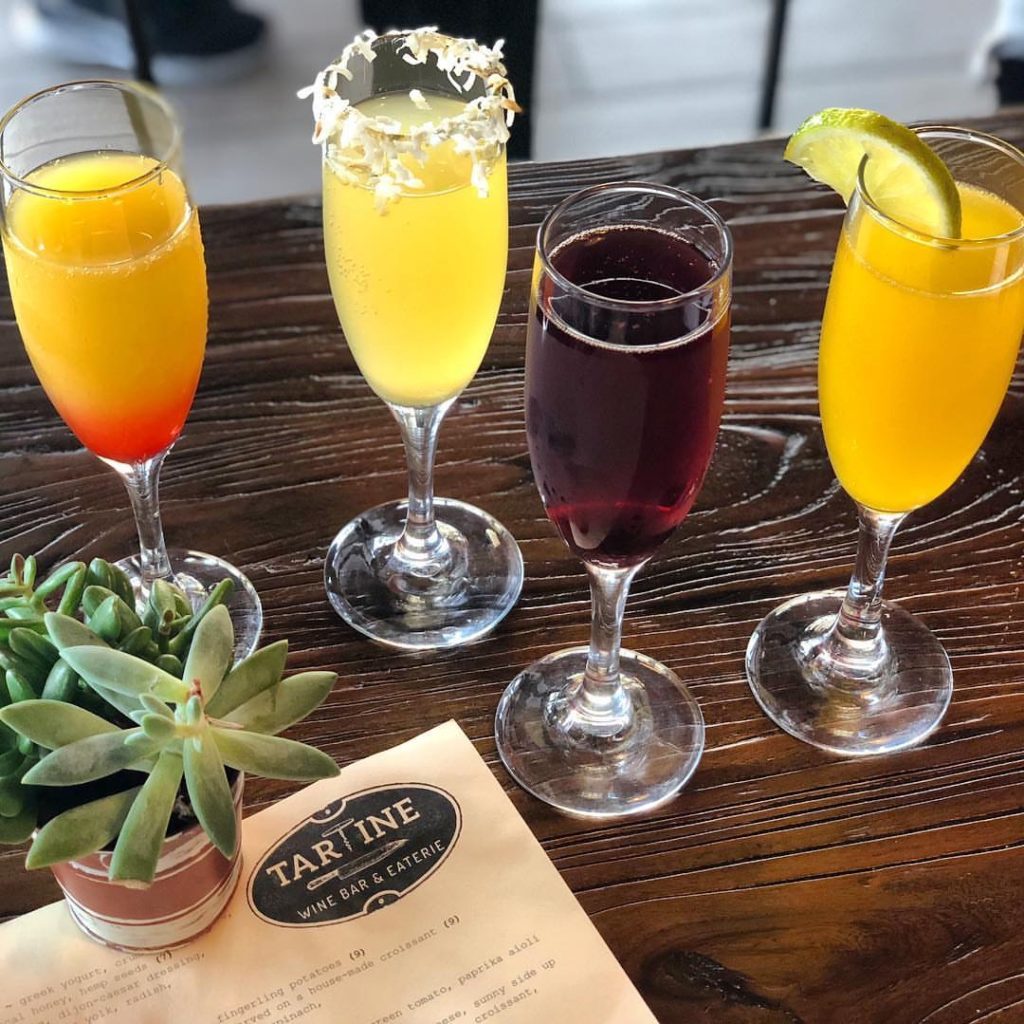 715 likes; 63 comments
Step up your brunch game with $15 bottomless champagne cocktails. An assortment of flavors are served during brunch at Tartine in College Park. A few of our favorites are the Kir Royal and Mango Mint. Brunch is served Saturdays and Sundays from 10am-3pm.
#19: Sci-Fi Dine In Theater at Disney's Hollywood Studios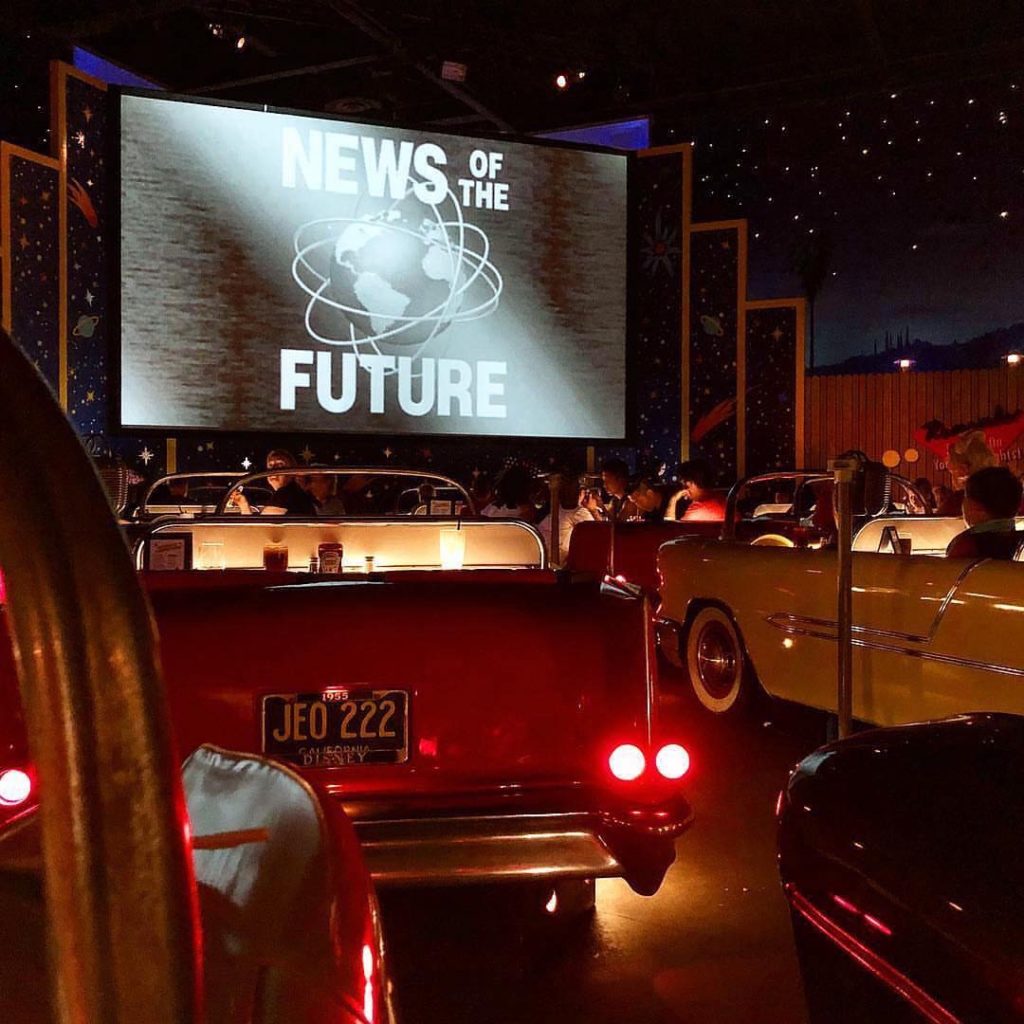 720 likes; 46 comments
Contributor Hannah Green has since moved from Florida to Ohio and founded the newest website in the Date Night Guide family of websites: Columbus Date Night Guide! But before she left, she crossed dining at the Sci-Fi Dine In Theater off her Disney bucket list. Sci-Fi movie clips play throughout your meal and vintage cars serve as dining booths. Her foodie recommendation: don't skip an order of the double fried French fries. Here are a few more dine-in theaters to check out around town.
#18: Kayaking & Hiking Shingle Creek + MidiCi Pizza
818 likes; 19 comments
Hiding in plain sight along 192 in Kissimmee is a nature lover's paradise. Rent a tandem kayak from The Paddling Center at Shingle Creek for $36 (two hour rental) and explore Shingle Creek, the headwaters of The Everglades. You'll paddle through Cypress groves and spot Florida wildlife (yes, there are gators). After your paddle, walk along the boardwalk before heading to MidiCi (15 minute drive) for a pizza date. Bonus: the Monday deal is $5 margarita pizzas and BOGO beer and wine all day.
#17: Frankenstein Cookie from Gideon's Bakehouse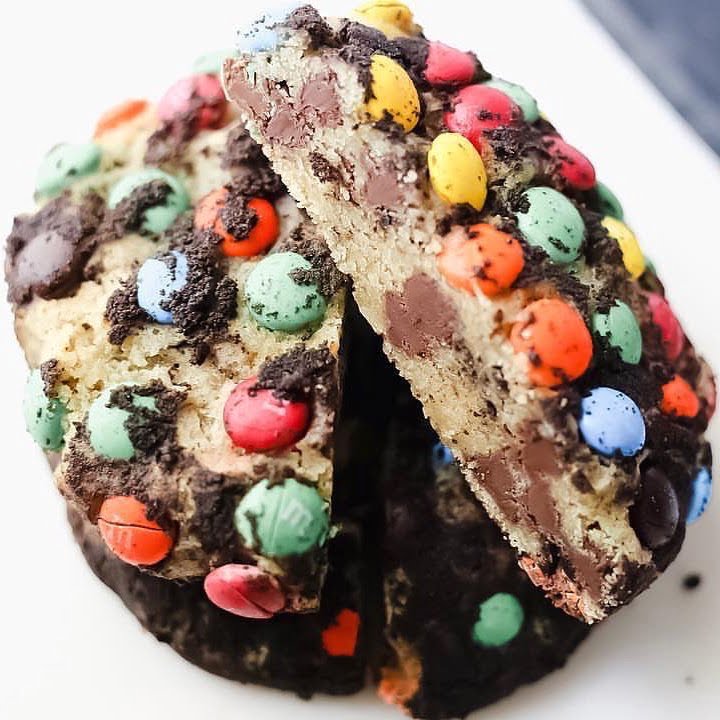 824 likes; 64 comments
Our favorite cookie of the year: the limited-edition Frankenstein cookie from Gideon's Bakehouse at East End Market. Available during October, this tasty treat combines chocolate chips, Oreos and M&Ms into one glorious cookie. We're counting down the days until it returns.
#16: Holiday Decor at Bok Tower Gardens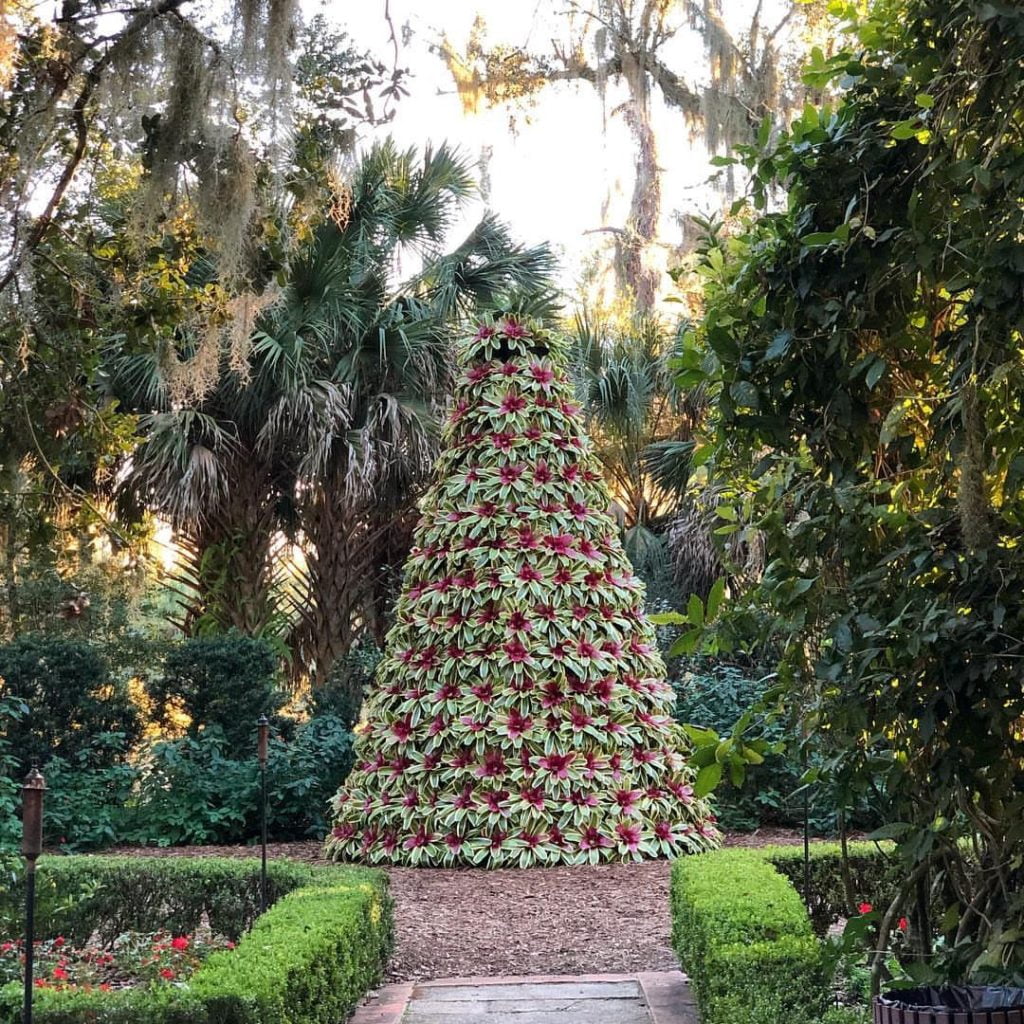 832 likes; 15 comments
Bok Tower Gardens is a bit of a trek from Orlando, but the holidays are a wonderful time to visit. The Pinewood Estate home is decked to the nines inside and out and there's a giant living bromeliad tree located on the grounds. Admission is $15 for touring the gardens only and $25 for the gardens and home tour.
#15: Strawberry Picking at Oak Haven Farms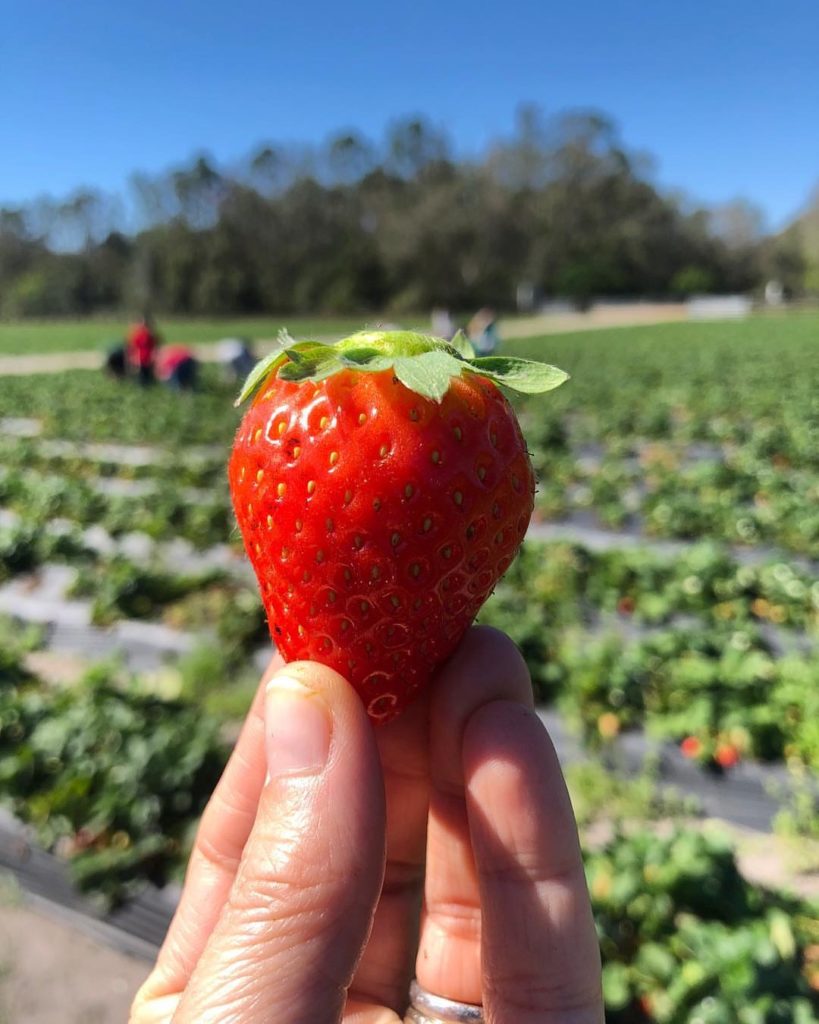 848 likes; 46 comments
Picking strawberries at Oak Haven Farms & Winery is an annual tradition. After an easy 40-minute drive from Orlando, you'll be rewarded with strawberries galore for around $3/lb. Strawberry season has already begun; here's our full guide to strawberry picking in Orlando.
#14: Á La Cart Orlando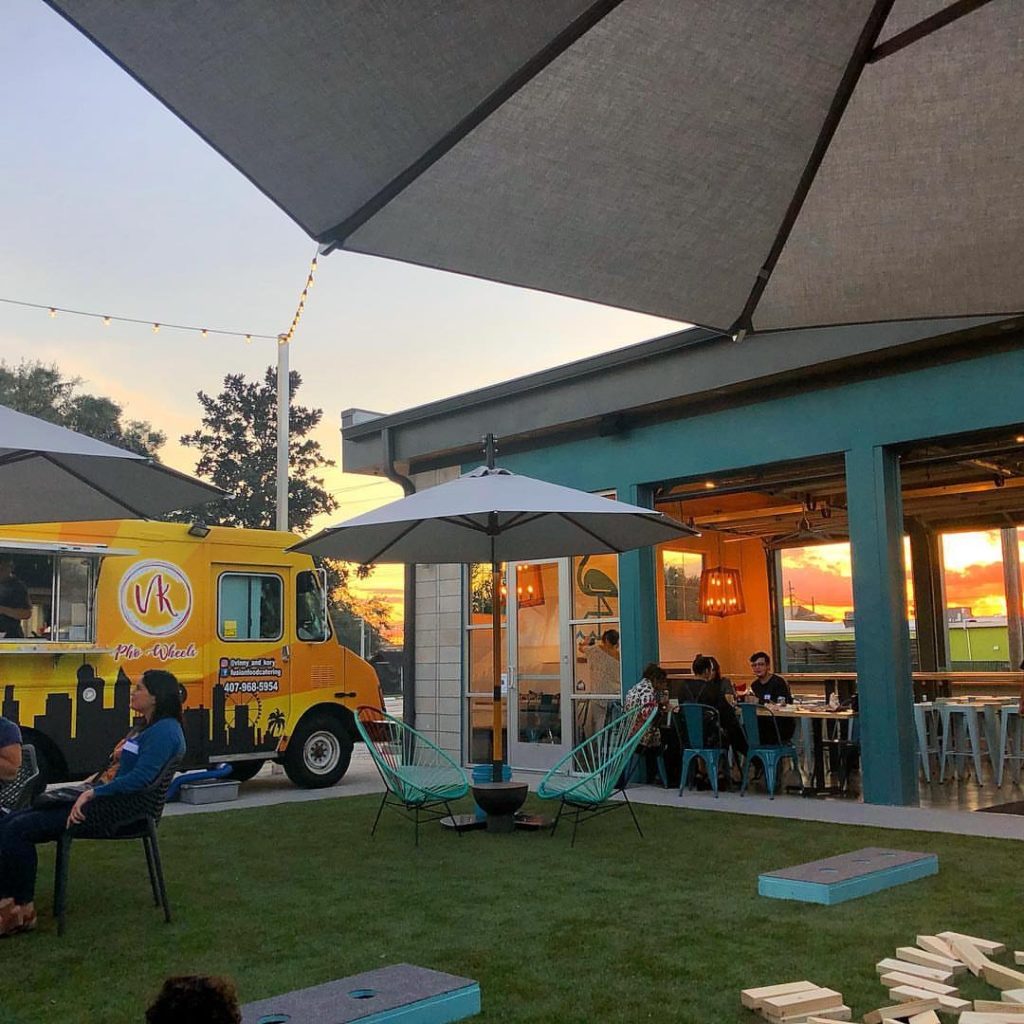 851 likes; 35 comments
One of the coolest new restaurants in Orlando: the new food truck park in The Milk District. Á La Cart Orlando is an indoor-outdoor venue with a craft beer, cider and wine bar, and rotating food trucks in the courtyard. There are typically 4-5 food trucks on site.
#13: ICE! Featuring A Christmas Story at Gaylord Palms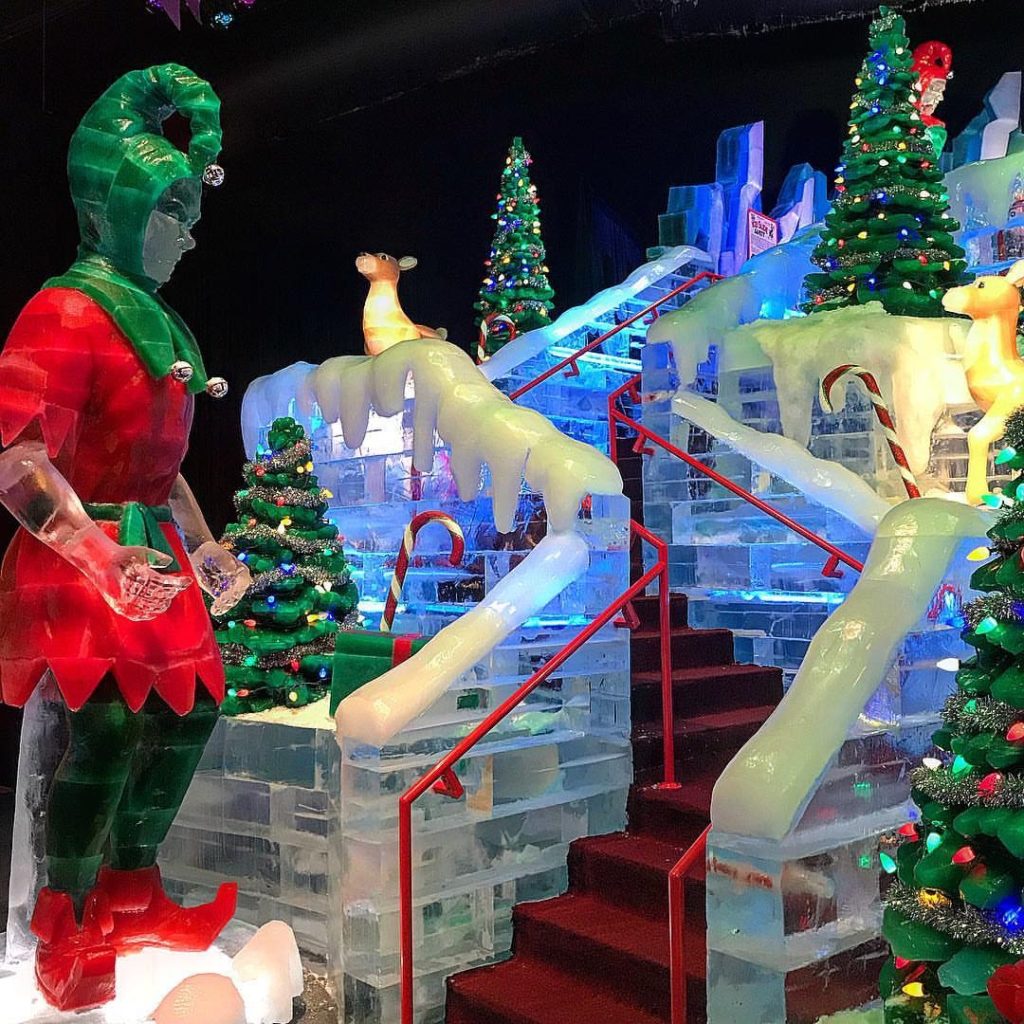 907 likes; 95 comments
This year one of our all-time favorite Christmas movies, A Christmas Story, came to life at ICE! at Gaylord Palms. Part of the annual Christmas at Gaylord Palms, this year's ICE! event includes snow tubing, ice slides, and dozens of intricate ice sculptures depicting iconic scenes from the classic film. There's still time to partake in the festivities; Christmas at Gaylord Palms continues through January 6, 2019.
#12: Bok Tower Gardens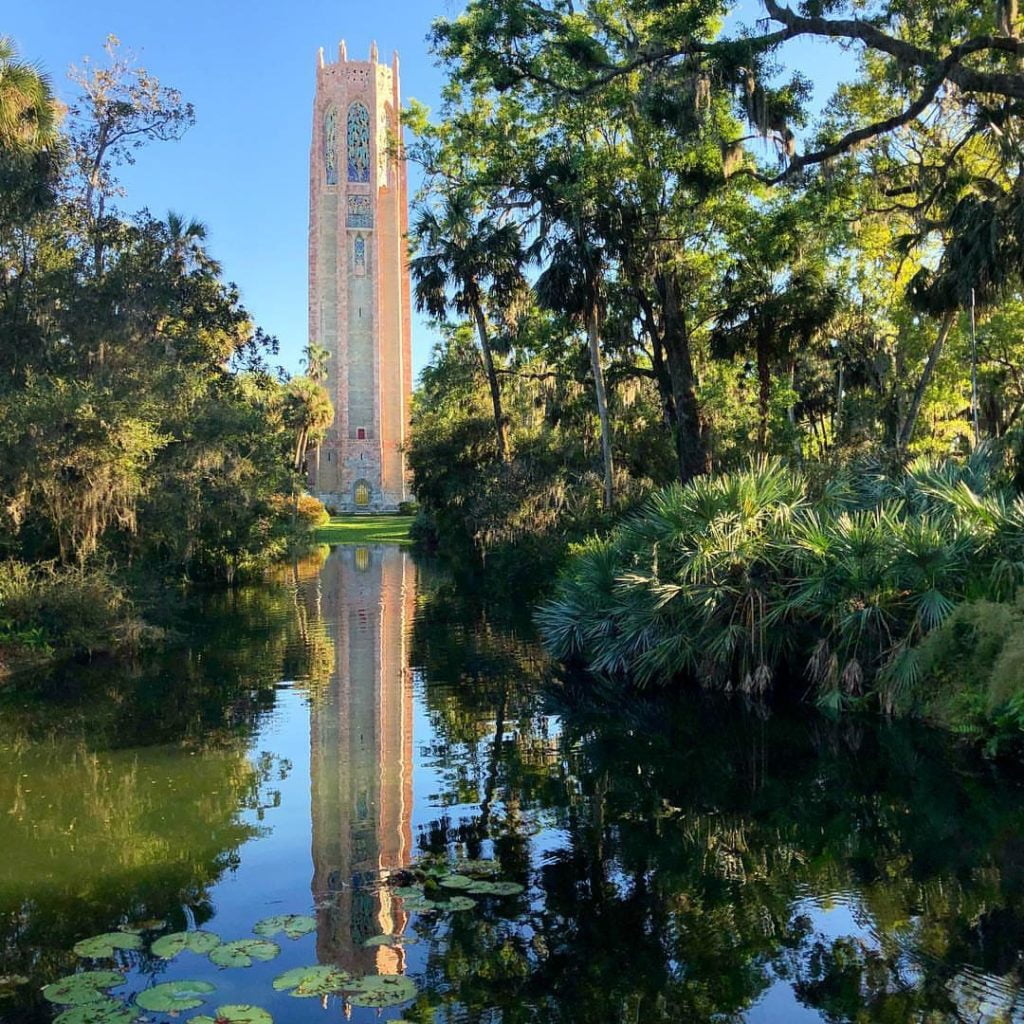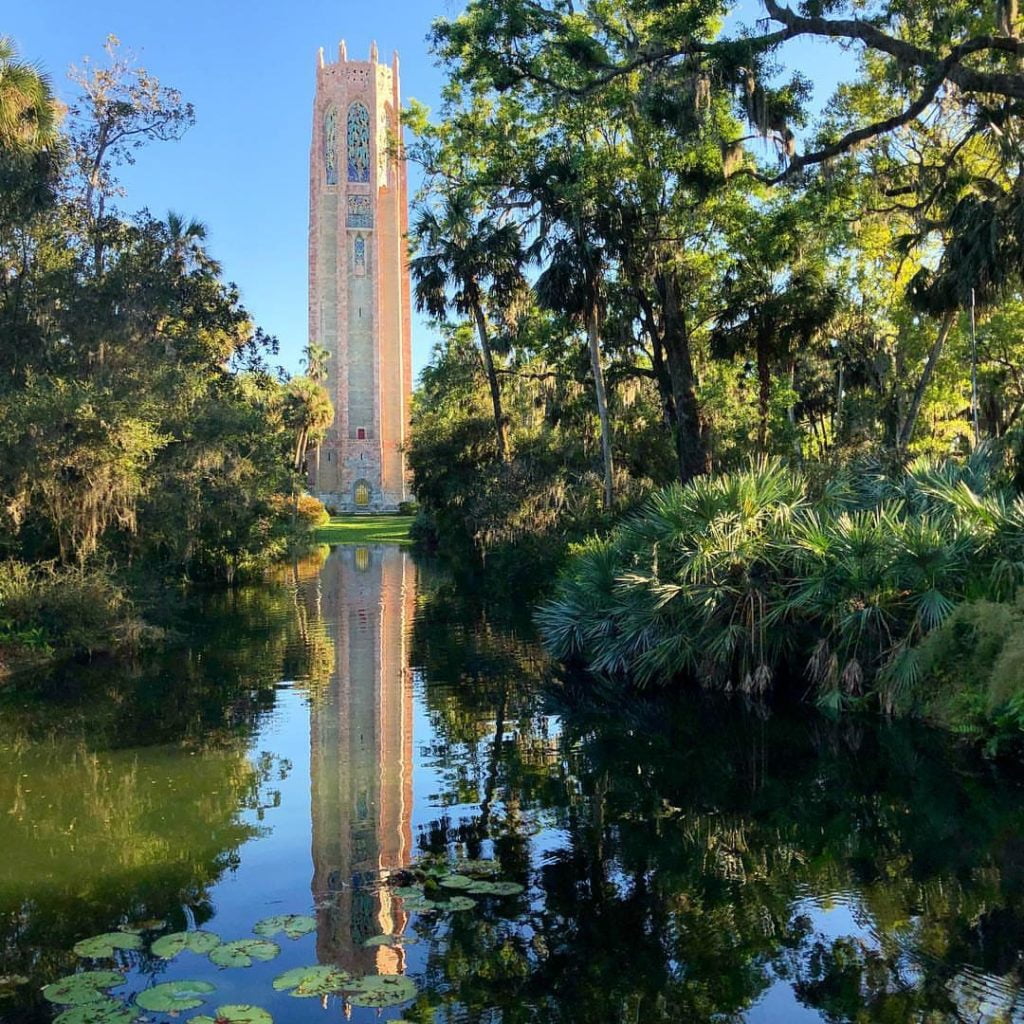 919 likes; 66 comments
So good it made our list twice! Bok Tower Gardens is the perfect place for a date day trip when you want to get away from it all.
#11: Imperial Wine Bar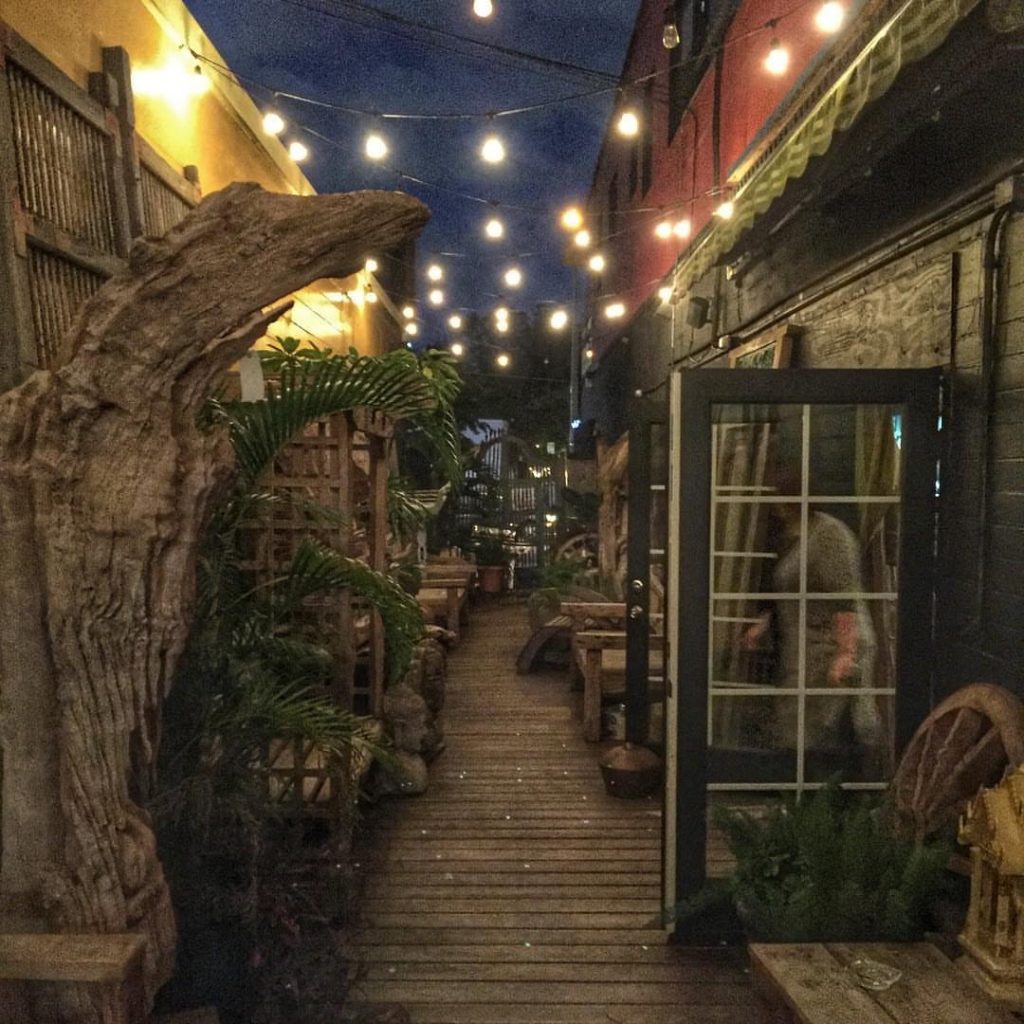 956 likes; 26 comments
Wine, an intimate outdoor courtyard with twinkling lights, and a convenient location in the romantic Ivanhoe Village district…what more could you ask for on date night? The Orlando location of Imperial Wine Bar is one of our favorite places to sip vino in a cozy setting.
#10: Garlic Knots from Pizza Bruno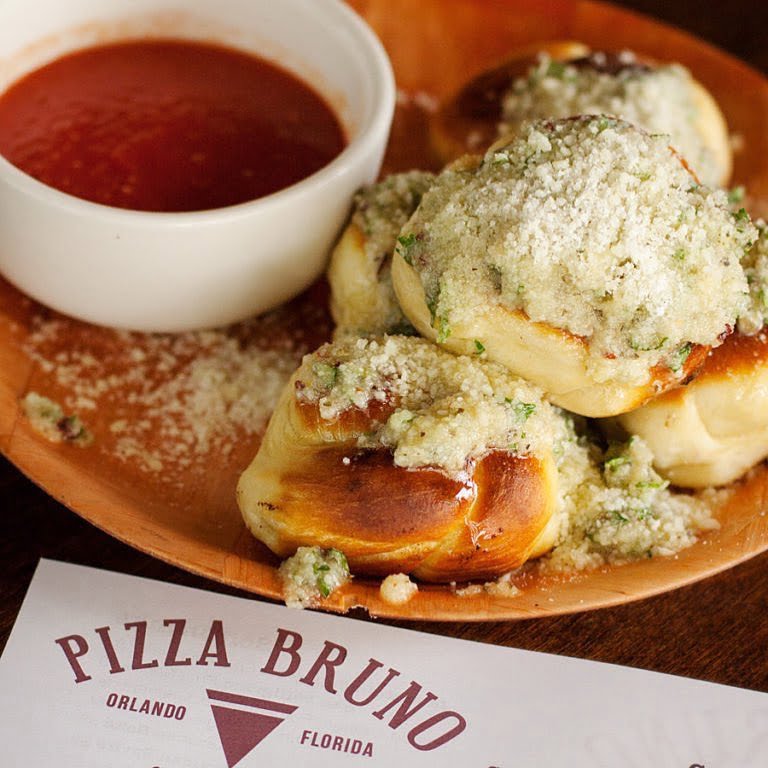 958 likes; 60 comments
Another exciting piece of Orlando restaurant news this year: Pizza Bruno took over the kitchen at Orange County Brewers! Now you can get your garlic knot fix from Orange County Brewers in Downtown Orlando, or visit the original Pizza Bruno in the Curry Ford West District to sample from the full menu. Stay tuned for news on a third location opening in the Mills 50 District in 2019.
#9: Enzo's on the Lake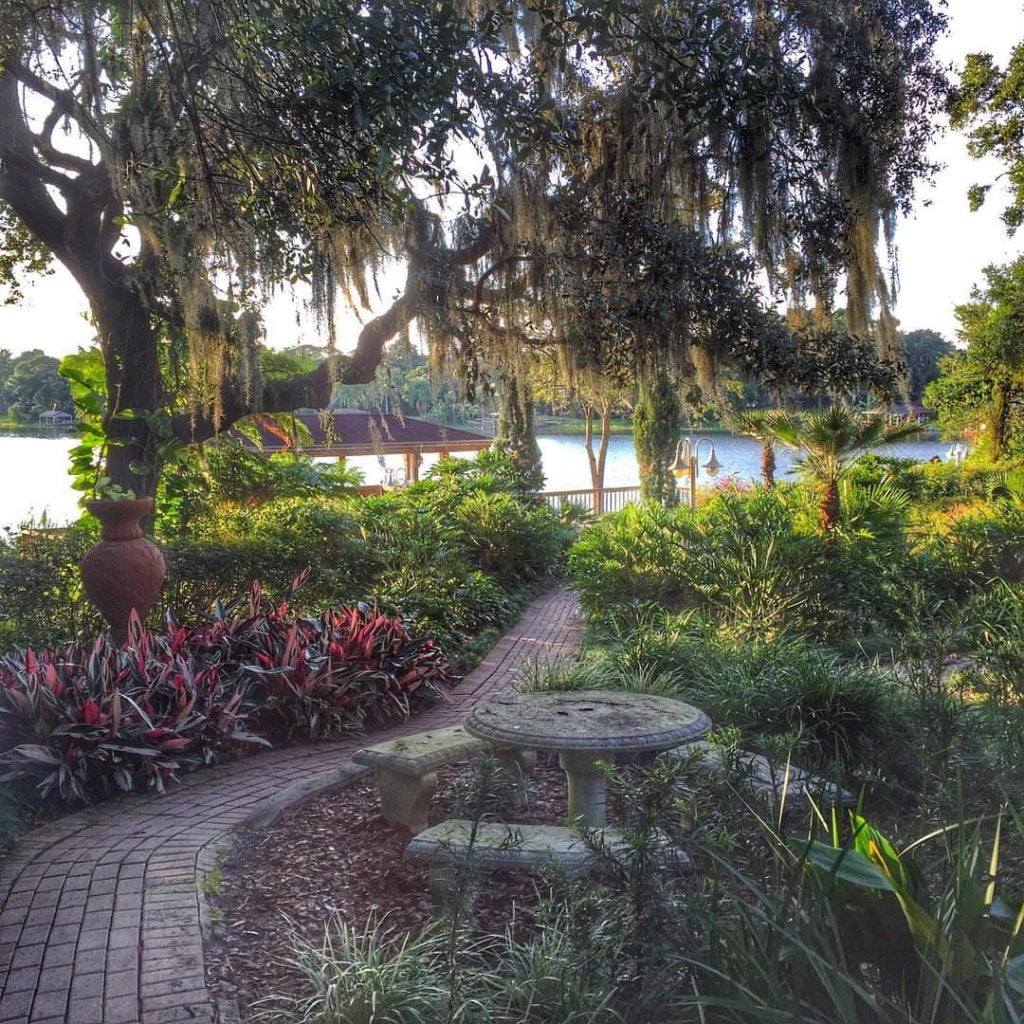 995 likes; 13 comments
There are a handful of restaurants in Orlando with secret gardens and patios, but Enzo's on the Lake tops the list in terms of atmosphere and views. Wander the romantic outdoor space before settling down for your meal at this historic Longwood restaurant which has been in operation for more than 30 years.
#8: Garp & Fuss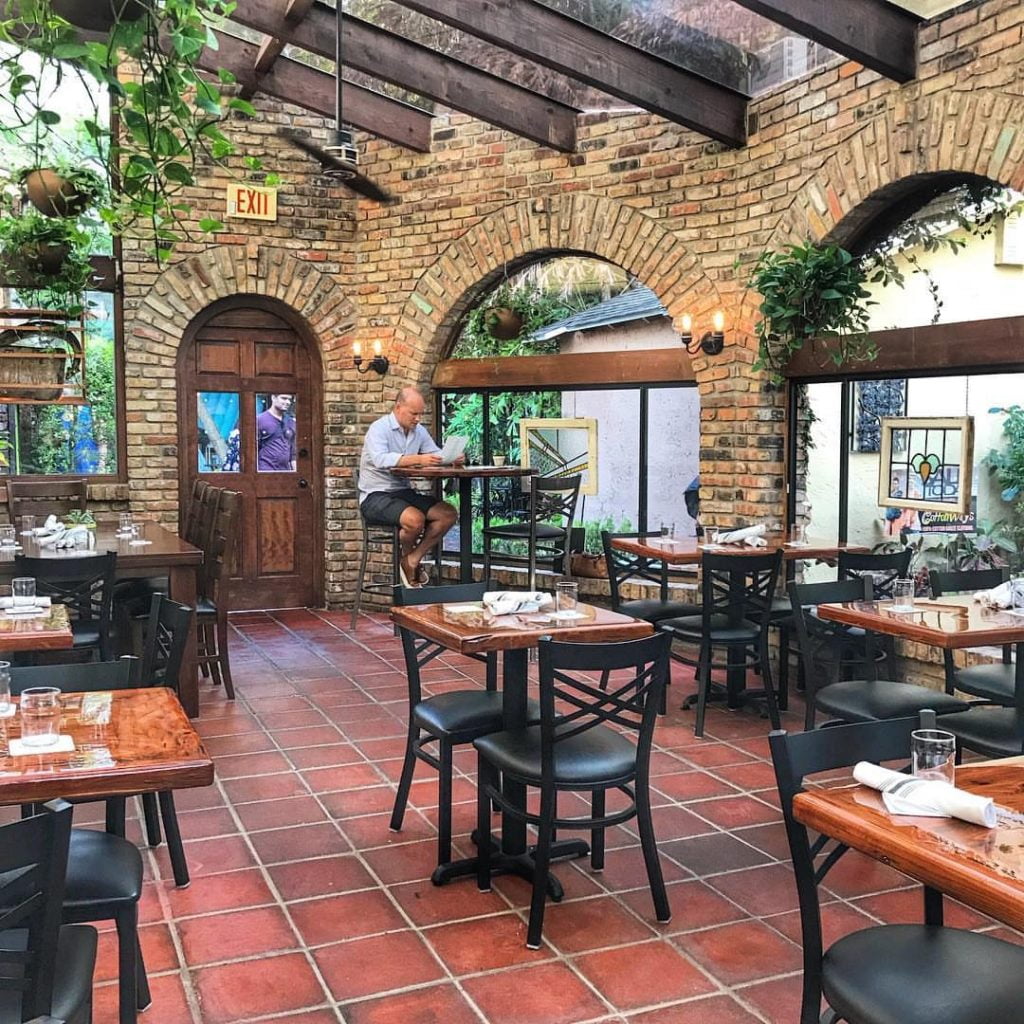 1,061 likes; 75 comments
Speaking of courtyards, Garp & Fuss offers courtyard dining year round in the heart of the Hidden Garden courtyard just off Park Avenue in Winter Park. The atmosphere is sure to make you want to sit and stay awhile. Check out more of our favorite Winter Park Courtyards here.
#7: Holidays at Walt Disney World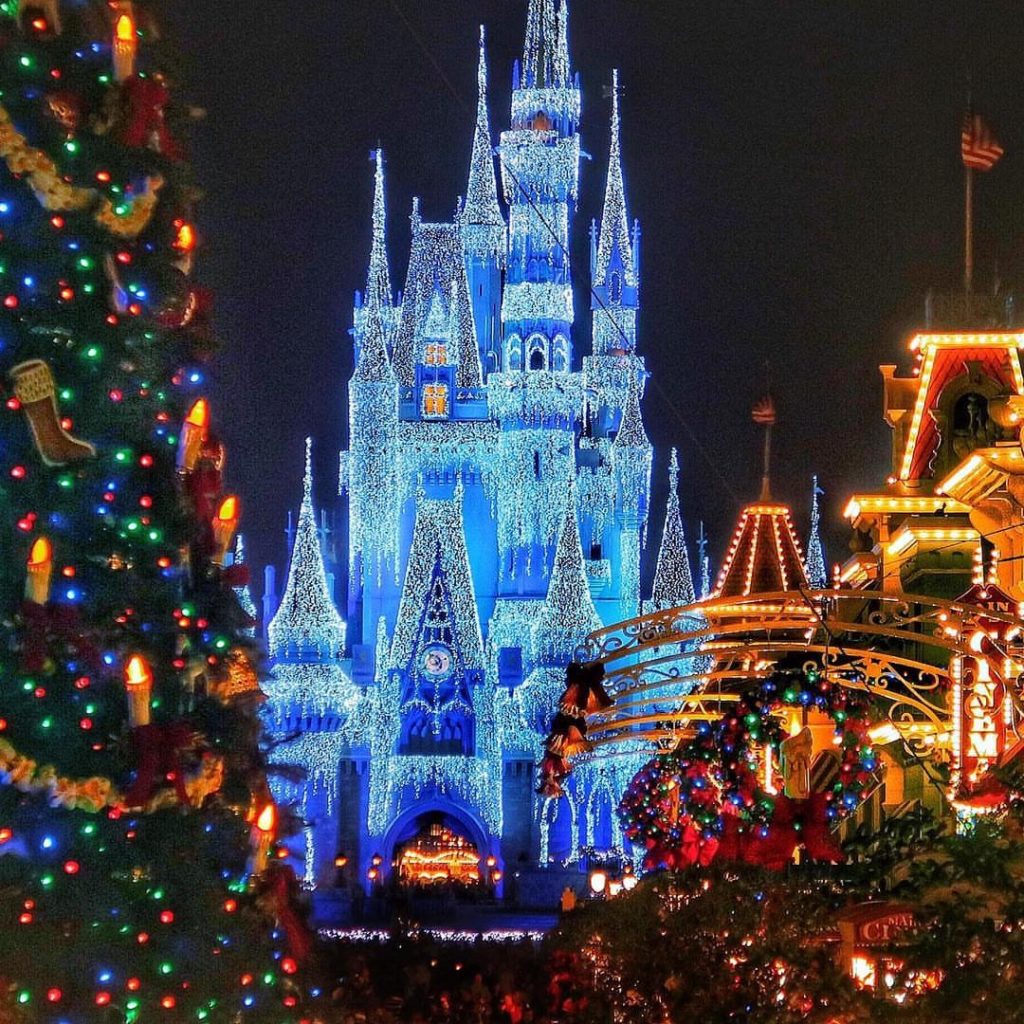 1,065 likes; 15 comments
We teamed up with our favorite Disney blogger, @livingbydisney, to bring you this list of the Top 8 Ways to Celebrate the Holidays at Disney. Her recommendations include activities inside and outside the parks.
#6: Jeater Bend Christmas Lights in Celebration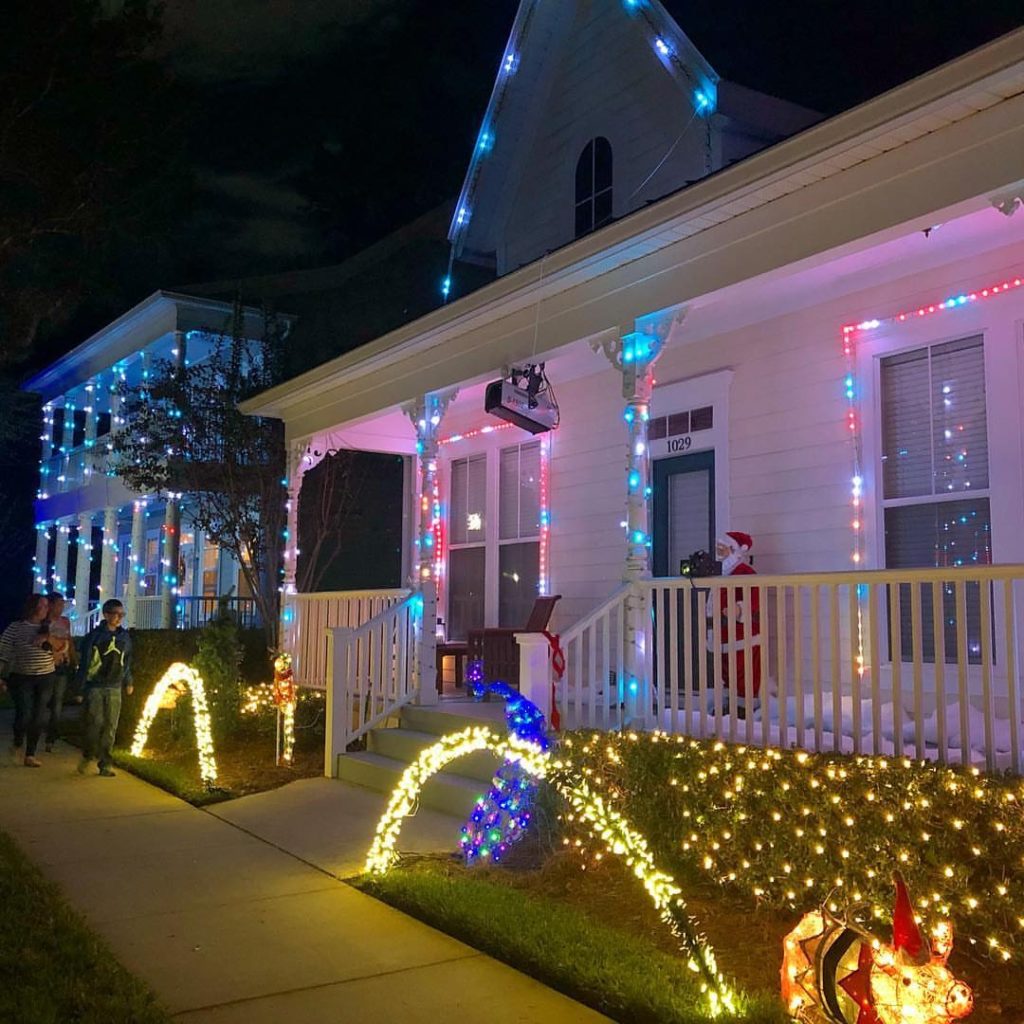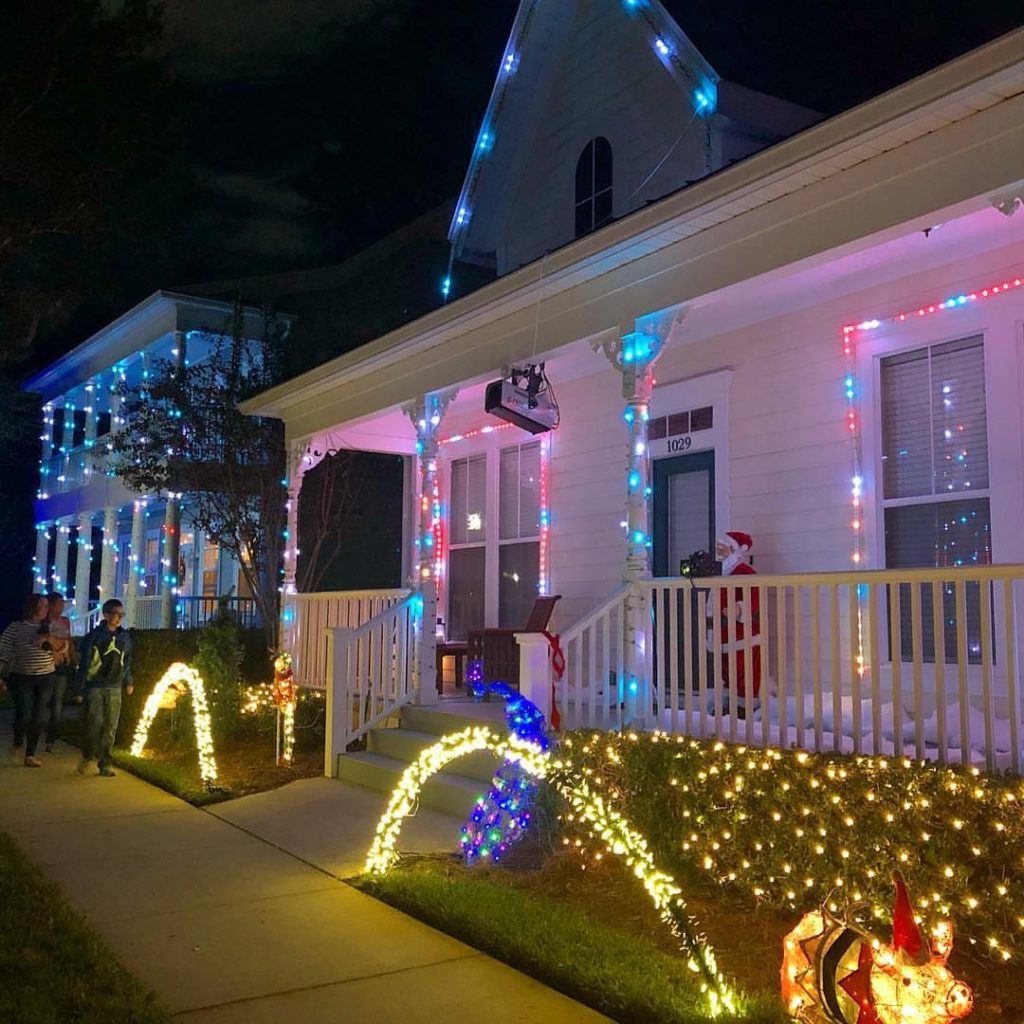 1,084 likes; 124 comments
There's no better time to make the trek to Celebration than during the holidays when the town is aglow with dazzling Christmas lights. Whatever you do, don't miss The Lights on Jeater Bend. Multiple homes are synchronized to music for an awesome nightly light show from 6-10pm. Other holiday happenings include nightly snowfall on Market Street (hourly from 6-9pm) and the larger-than-life Christmas tree downtown. Check out our post on Where to Find Orlando's Best Holiday Lights for more holiday light displays.
#5: Tubing at Kelly Park
1,115 likes; 57 comments
Here's a tip: wait until the late fall months to go tubing at Kelly Park and you'll likely have the tube run all to yourself. We picked a warm sunny day in October and only saw a few people. Make it a complete date by packing a DIY cheese and charcuterie picnic. Tubes are available for rent outside of the park year round. Expect to pay about $7 for tube rental and $3 for park entry. Check out more places to tube in Florida here.
#4: Churro S'mores Dessert at Bulla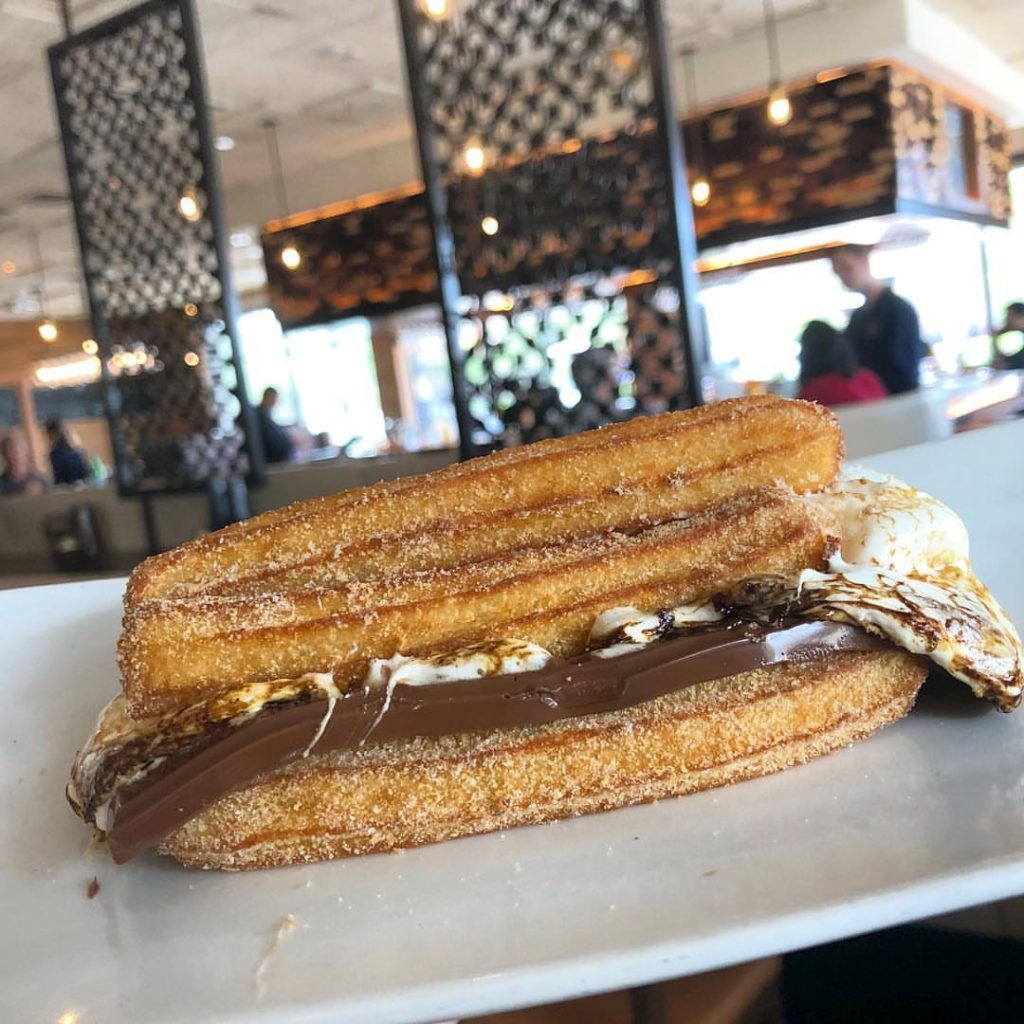 1,120 likes; 85 comments
Here's a mind-blowing dessert for you: a s'more made with churros instead of graham crackers. We feasted on this treat during brunch at Bulla Gastrobar in Winter Park earlier this year, and dessert will never be the same.
#3: Rocco's Italian Grille Courtyard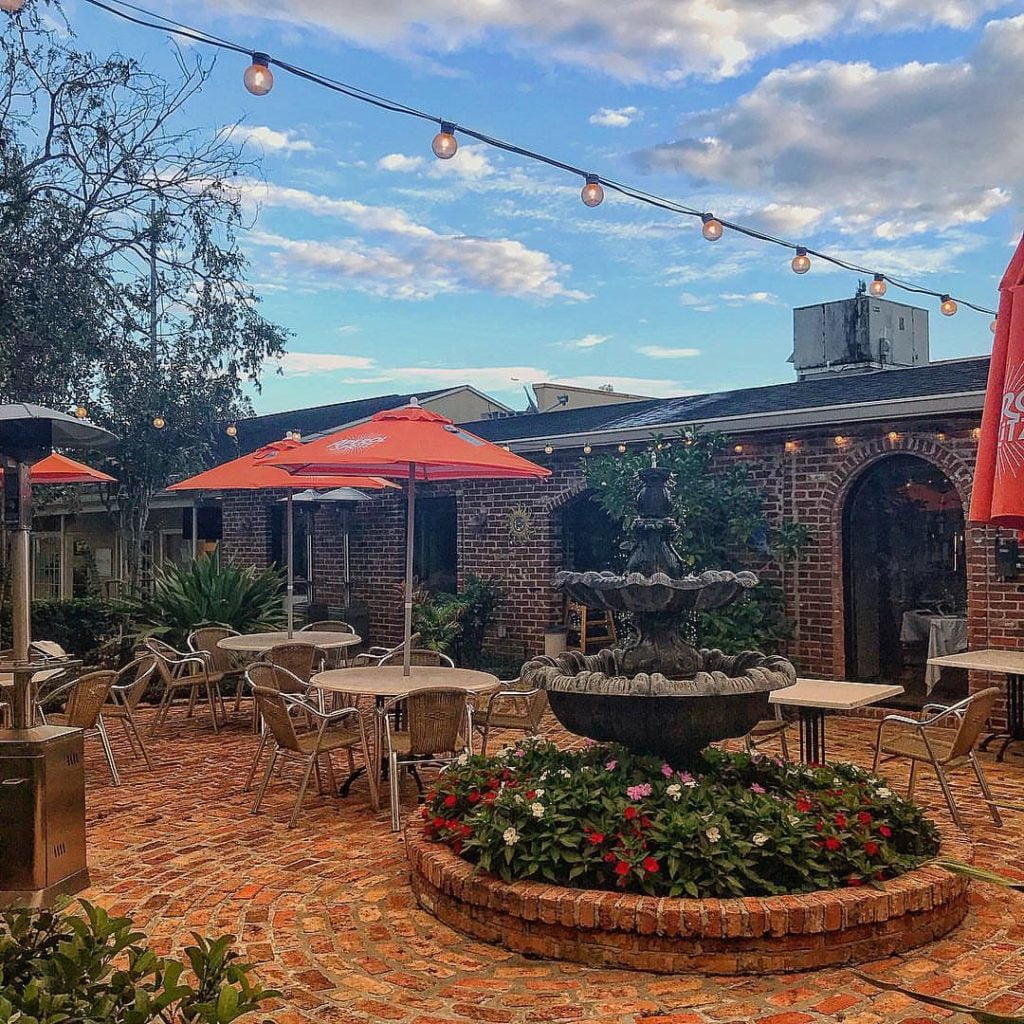 1,180 likes; 35 comments
A romantic Winter Park mainstay, Rocco's Italian Grille is one of our go-to's for authentic Italian eats and date night ambiance. The outdoor patio and courtyard can't be beat.
#2: Sanlando Pumpkin Patch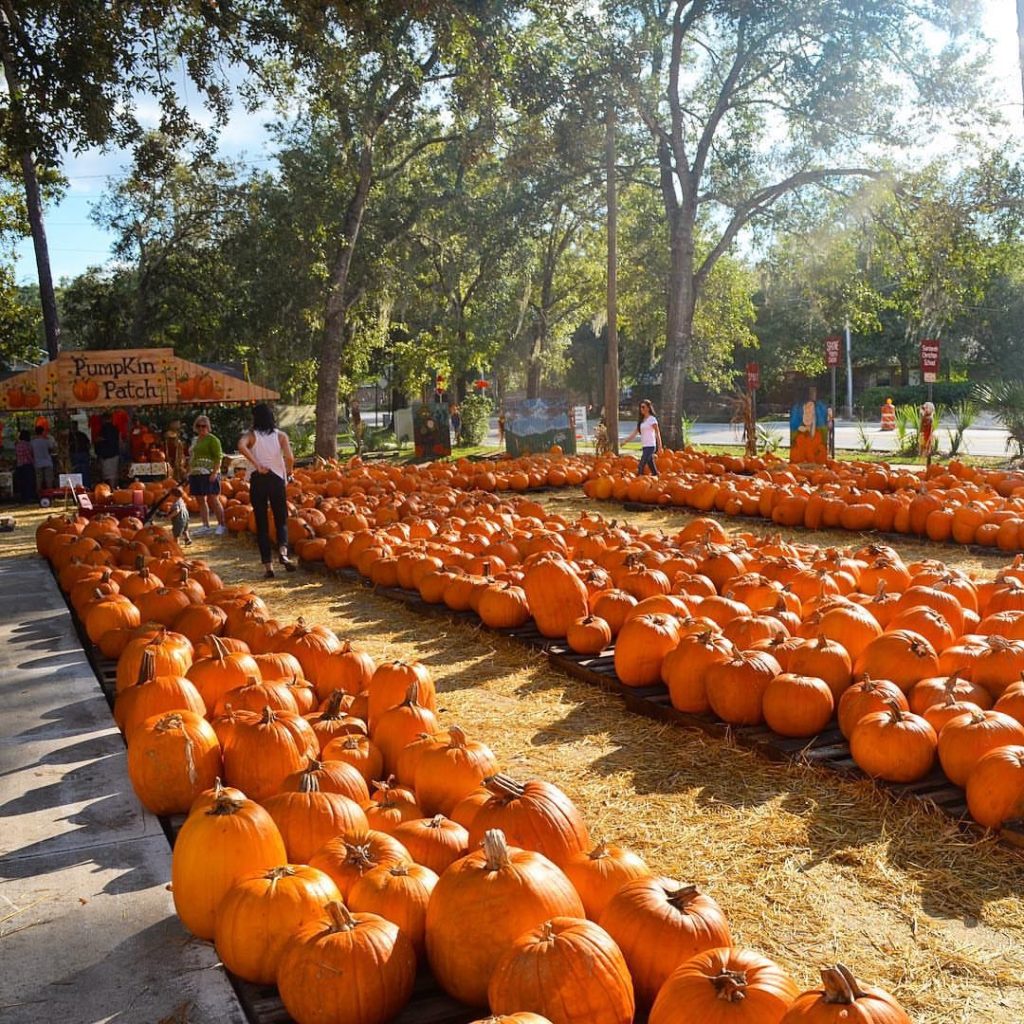 1,219 likes; 35 comments
Make a note for next year: the Sanlando Pumpkin Patch is an awesome place to pick out the perfect pumpkin for carving before Halloween.
#1: Winter Park Scenic Boat Tour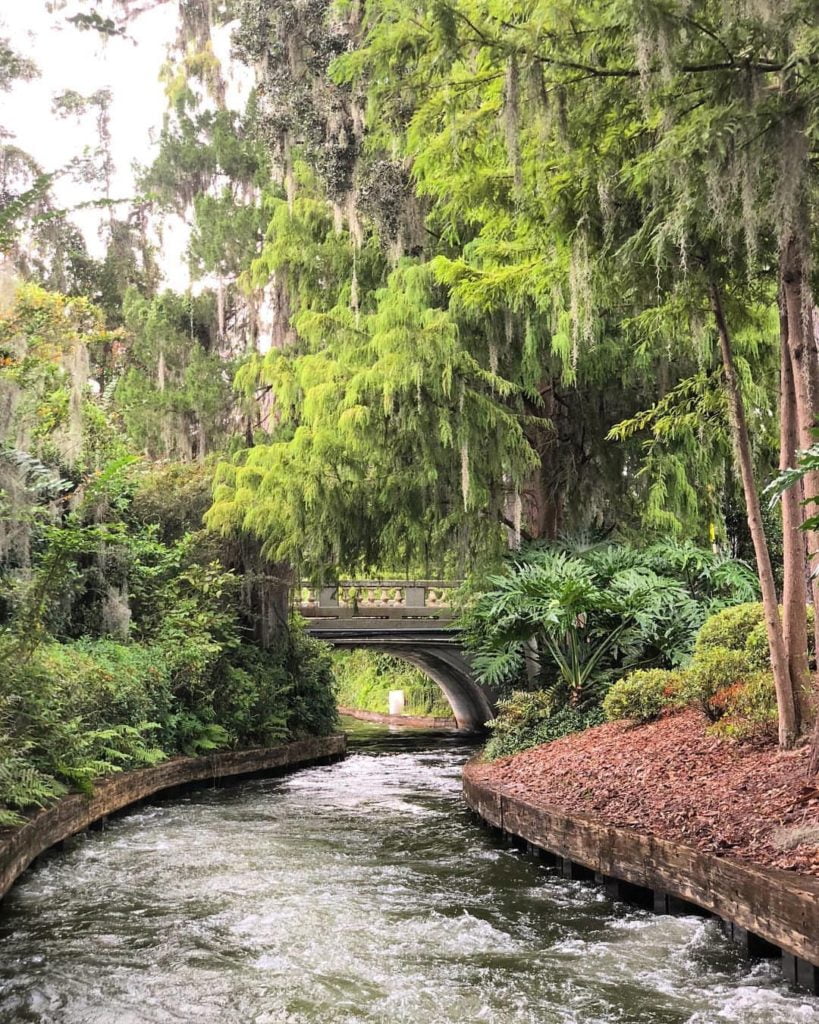 2,292 likes; 63 comments
Our most popular photo of 2018 just so happens to be one of our favorite date night activities! The Winter Park Scenic Boat Tour is a guided pontoon boat tour through the Winter Park Chain of Lakes. You'll cruise through stunning Venetian-style canals passing by stunning lakefront homes, Winter Park landmarks, and Rollins College. Tickets are $14/adult and tours depart every hour on the hour from 10am-4pm. Tours depart from the boat dock just off Park Avenue at the end of Morse Boulevard.
Are you following us on Instagram? Connect with us @orlandodatenightguide for daily photos and date night inspiration. Don't forget to tag us in your date night photos!