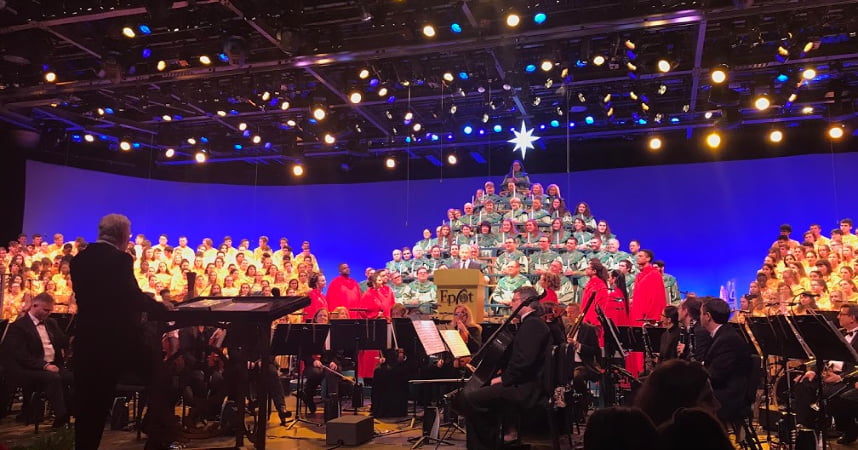 Last night we had the opportunity to experience Epcot's Candlelight Processional, a holiday tradition for thousands of Central Floridians and visitors alike. The 45-minute-long experience is rooted in the telling of the biblical story of Christmas, with a celebrity narrator and an incredible 50-piece orchestra and choir on stage to bring the soul of the performance to life.
We're grateful to Disney for inviting us to experience last night's show, narrated by Gary Sinise. Here are a few tips from local Disney pros and pics from us to inspire you to fit this season's Candlelight Processional into your holiday plans.
NOTE: Performances are at 5pm, 6:45pm and 8:15pm daily through December 30, 2018. The performance is included in regular park admission.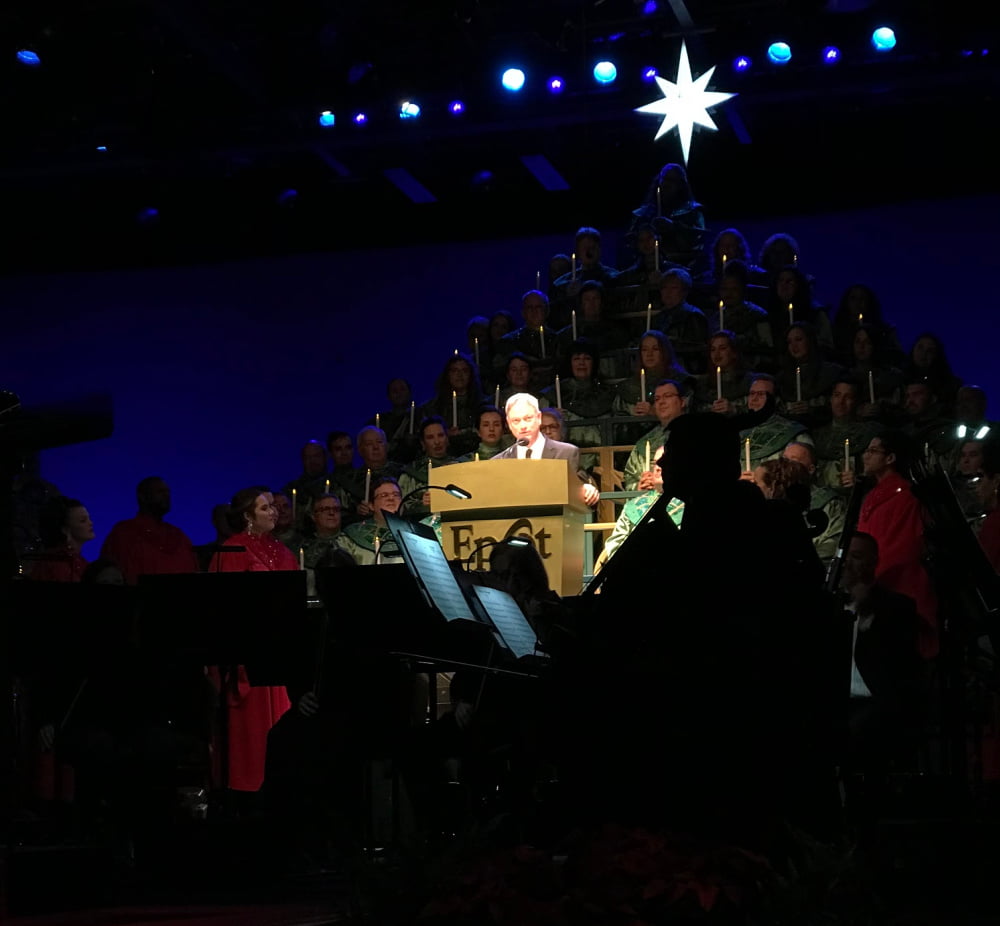 TIPS
1. Book the Dinner Package
Avoid disappointment and huge lines by booking a dinner package.
"While the America Gardens Theater where Candlelight Processional is held can seat over 1,000 guests per performance, between 50% and 75% of these seats are reserved for guests who purchase dinner packages. All of these dinner package guests are guaranteed seats in one of the three nightly Candlelight Processional performances."
2. Find The Package with the Best Value and Lowest Price
Not all dinner packages are created equal, as Leah Althiser of the blog, The Frugal South, points out.
"Don't let the package prices scare you away (they are up to $80 per adult). There are huge differences in price and quality among the packages, so I'll show you how to pick the right one for the lowest cost."
These are Leah's top picks for dinner packages in 2018:
Ale & Compass Breakfast: $38/adult and $22/child
Spice Road Table Lunch: $52/adult and $19/child
Via Napoli Lunch: $54/adult and $20/child
If these packages are sold-out, check back daily to see if a table has come available.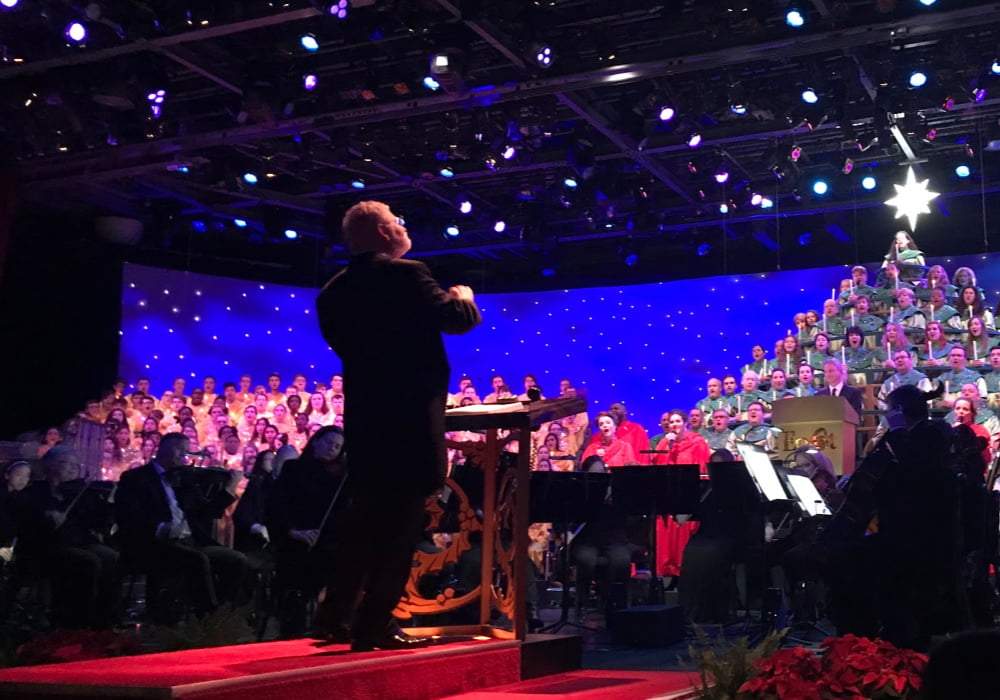 3. No Dinner Package? Get in Line Early!
Without a dining package booked (which guarantees you a seat,) you'll need to use the standby line. How long you wait there will depend on the day of the week and the popularity of the narrator.
"One tip is to check-out how the standby line looks for the first show. If you see a long line forming 2 hours early, you'll know what you'll need to do at the later shows in order to get a seat. Also, the Cast Members working that area often have a good feel for the popularity of the narrator and politely asking one of them how early they'd recommend lining up can help, too."
4. Enjoy the Performance From Outside of the Theater
For Brooke, one of our readers, it's truly not the end of the world to opt to experience Candlelight Processional outside of the theater.
"I don't like crowds and I hate standing in line so I normally make it a point to go early in the season (before Dec. 15) and during the week," she says. "But I've also found that you don't have to be seated in the theater to enjoy the performance. I've gone twice and stood in the back and watched the whole thing and had just as an amazing experience as being in the theater."
For more details, visit disneyworld.disney.go.com/events-tours/epcot/candlelight-processional.
Disclosure: We received an invitation from Disney to attend the Candlelight Processional, which included Epcot admission for four.