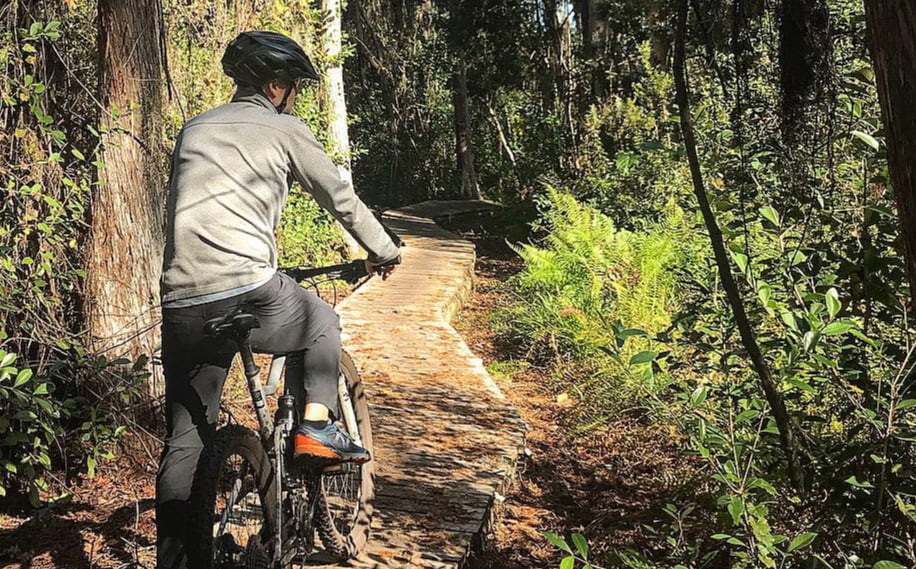 EDITORIAL UPDATE 2/15/19: The policy has changed and bikes are now only available for hotel guests. We apologize for any inconvenience or disappointment.
What to do when the outdoors are calling but your schedule only allows for a short reprieve? It turns out you can experience Central Florida's wild side without driving too far off the beaten path. In fact, many would be surprised to know that Grande Lakes Orlando, home to The Ritz-Carlton Orlando and JW Marriott Orlando, is an oasis of outdoorsy adventures that will make you feel like you've escaped to Florida's wilderness.
Located on resort property, Grande Lakes Sports offers a bevy of heart-thumping activities, including Falconry School, kayak eco-tours and safaris on Shingle Creek, and fishing excursions to one of the resort's 11 stocked and private lakes and ponds.
There's also mountain biking, which we were recently invited to come check out.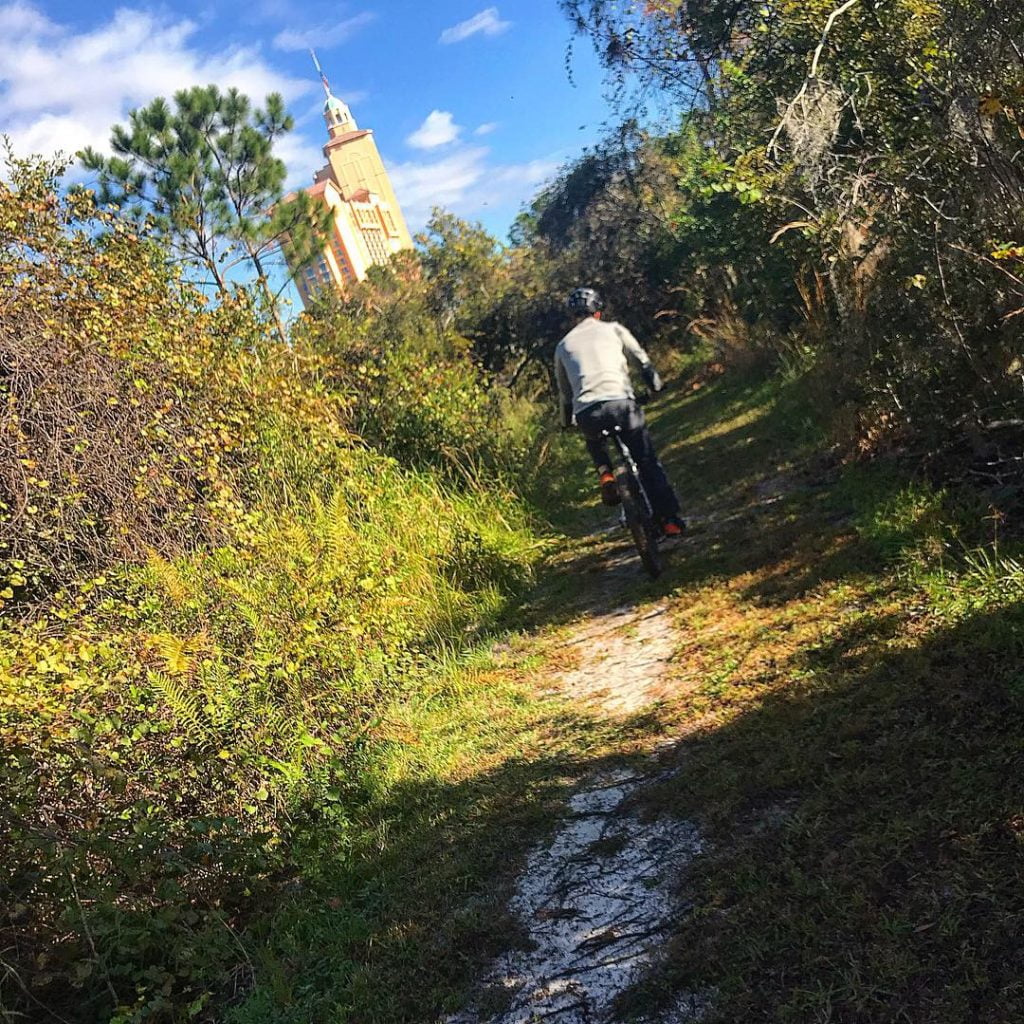 We arrived at the Grande Lakes Sports headquarters, located between the two properties. After signing a waiver, the staff lent us each one of the resort's new SCOTT bicycles, plus a helmet, water bottle and map. Then she led the way on her bike to the new Hidden Lake mountain bike trail, which is easy to find after only a few minutes along the meticulously manicured resort pathway.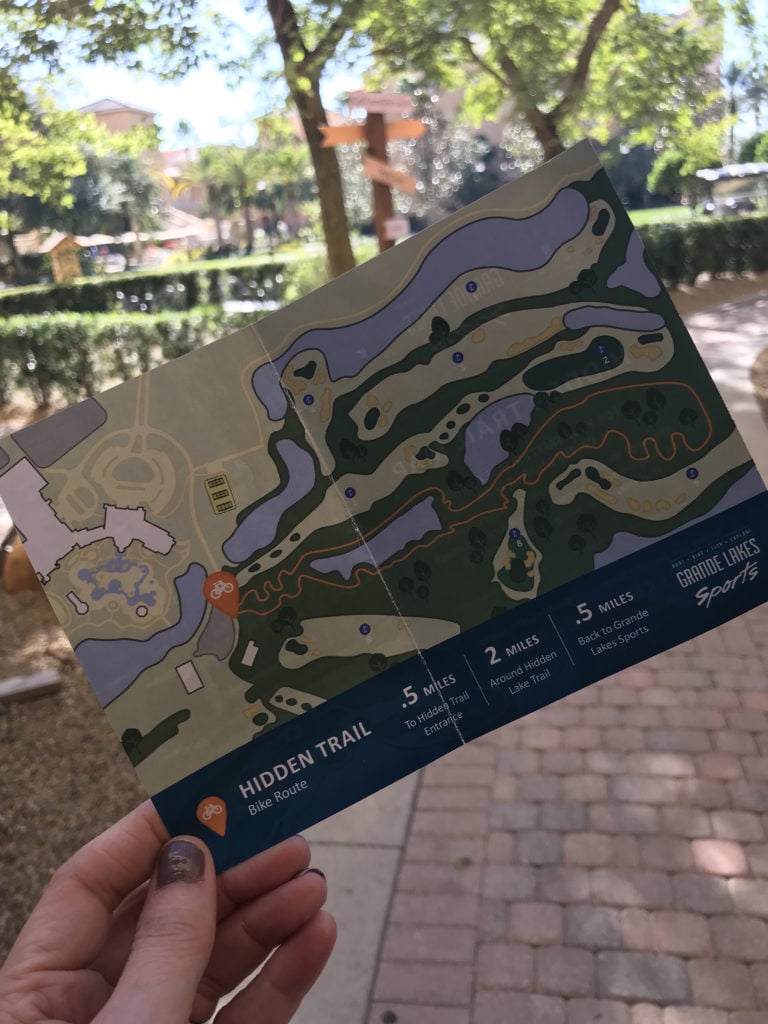 Once we arrived, we were off to explore the well-marked two-mile mountain bike trail on our own. It was quiet and tranquil along the course, which is a mix of dirt trail and wood boardwalks. The challenge level ranged from medium to low.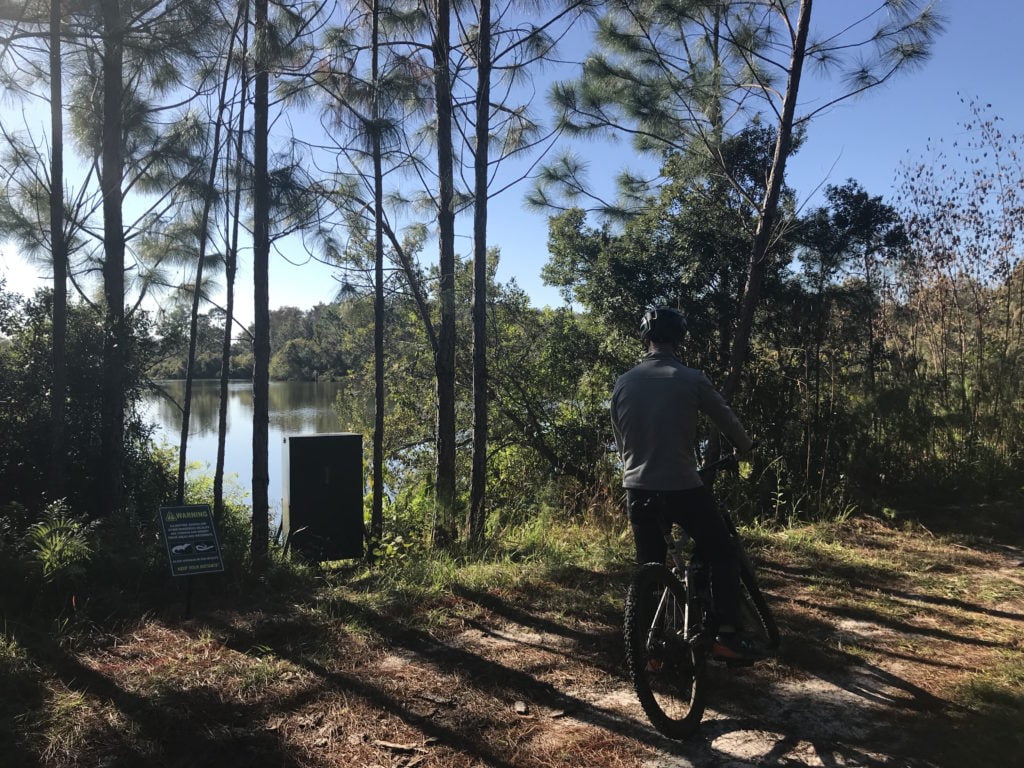 The entire experience took about an hour, and can be followed up with lunch on property or a visit to the legendary Ritz-Carlton spa. It was a fun little adventure that we would surely do again.
NEED TO KNOW DETAILS
Bikes can be reserved in advance or first-come/first-serve by guests and non-hotel guests alike.
Cost per person is $20 for thirty minutes. For resort guests, an hour of bike rental for two people is included in the daily resort fee.
This experience is available every day from 8am – 4pm.
Previous mountain biking experience is not needed.
For details and reservations, call Grande Lakes Sports at 407-393-4531.
Disclosure: Grande Lakes Orlando is one of our valued advertising partners and while we were not compensated to write this post, we did receive the experience at no charge.