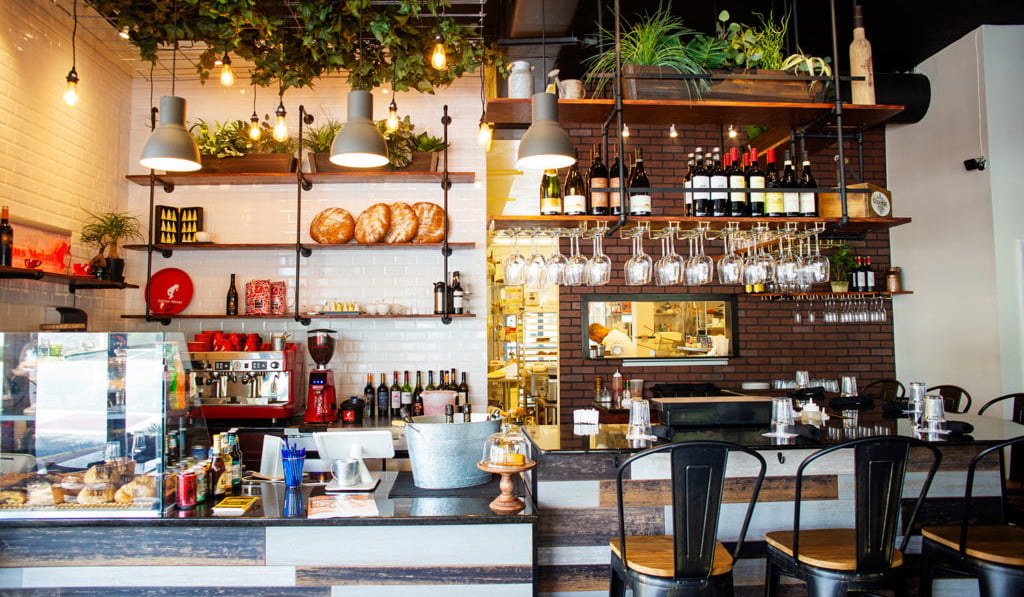 From homemade pasta to freshly pressed juices, Edgewater Drive has cuisine for every palate. This College Park Main Street is packed with small business eateries that are waiting to treat you and your partner to a delicious date night. Plan your next night out on Edgewater Drive using our culinary map of date night hot spots. Don't forget to include time for a leisurely after-dinner stroll.
Café Linger
2912 Edgewater Dr, Orlando, FL 32804
cafelinger.com
A newcomer to the College Park dining scene (as of mid-2018), Café Linger is a cute and cozy space specializing in European-style breakfast and lunch dishes (think crepes and croissant sandwiches), coffee, and baked goods. For something sweet and unique, try one of the sorbet sparklers, a beverage made with house-made sorbet and Prosecco. Pull up a seat at one of the cozy tables and prepare to stay awhile.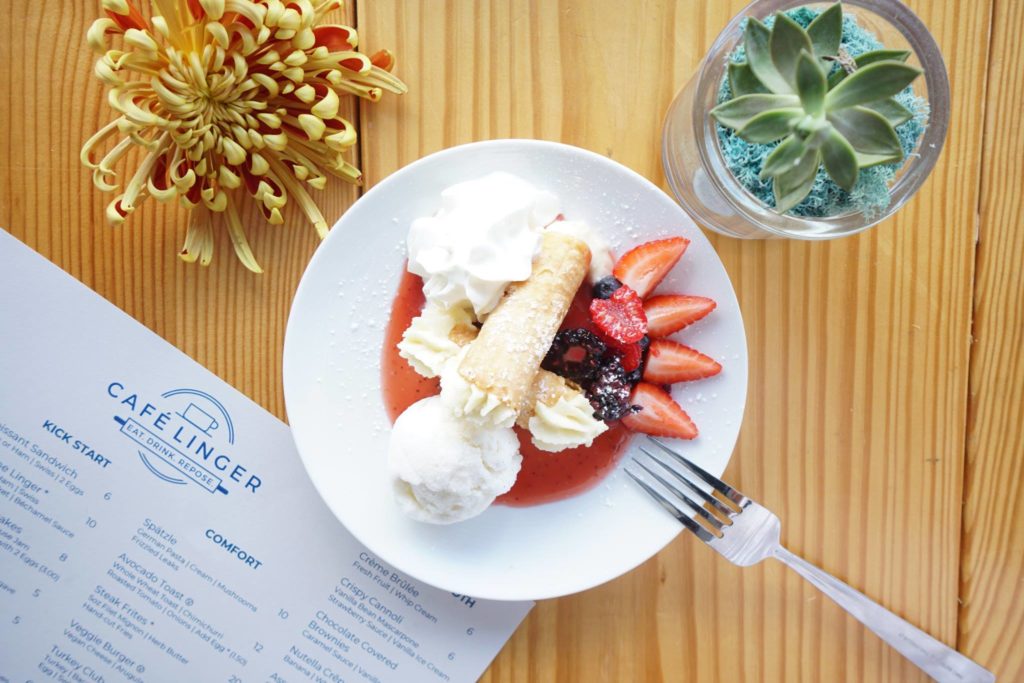 The Soda Fountain
2525 Edgewater Dr, Orlando, FL 32804
thesodafountain.com
Whether you're craving something sweet after your meal or just looking for a late night nosh, The Soda Fountain hits the spot. Split a sundae between two, or grab a cone and wander down Edgewater for a walk. For those looking for a boozy late-night treat, check out their "Adult Menu," featuring milkshakes made with liqueurs like Kahlua, Spiced Rum, Bailey's Irish Cream, and Guinness Beer.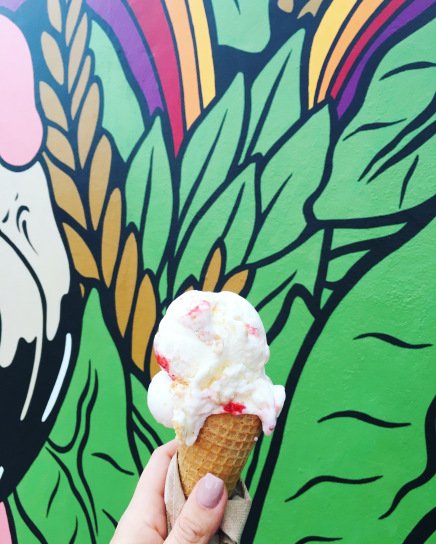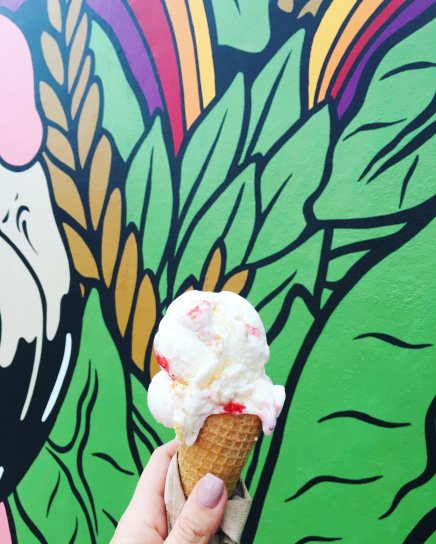 Jade Sushi & New Asian
2425 Edgewater Dr, Orlando, FL 32804
jadenewasian.com
Jade features a wide variety of Asian cuisine with their menu of signature items from Japan, Thailand, Vietnam, and China. To sample an assortment of their menu, dine-in Monday through Friday between 4:30-6:30pm for happy hour, which features $4 and $5 appetizers as well as $3 house sake. Jade is the perfect date night for couples who can't decide on a cuisine as the menu has everything from ramen to bao and sushi to steamed dumplings.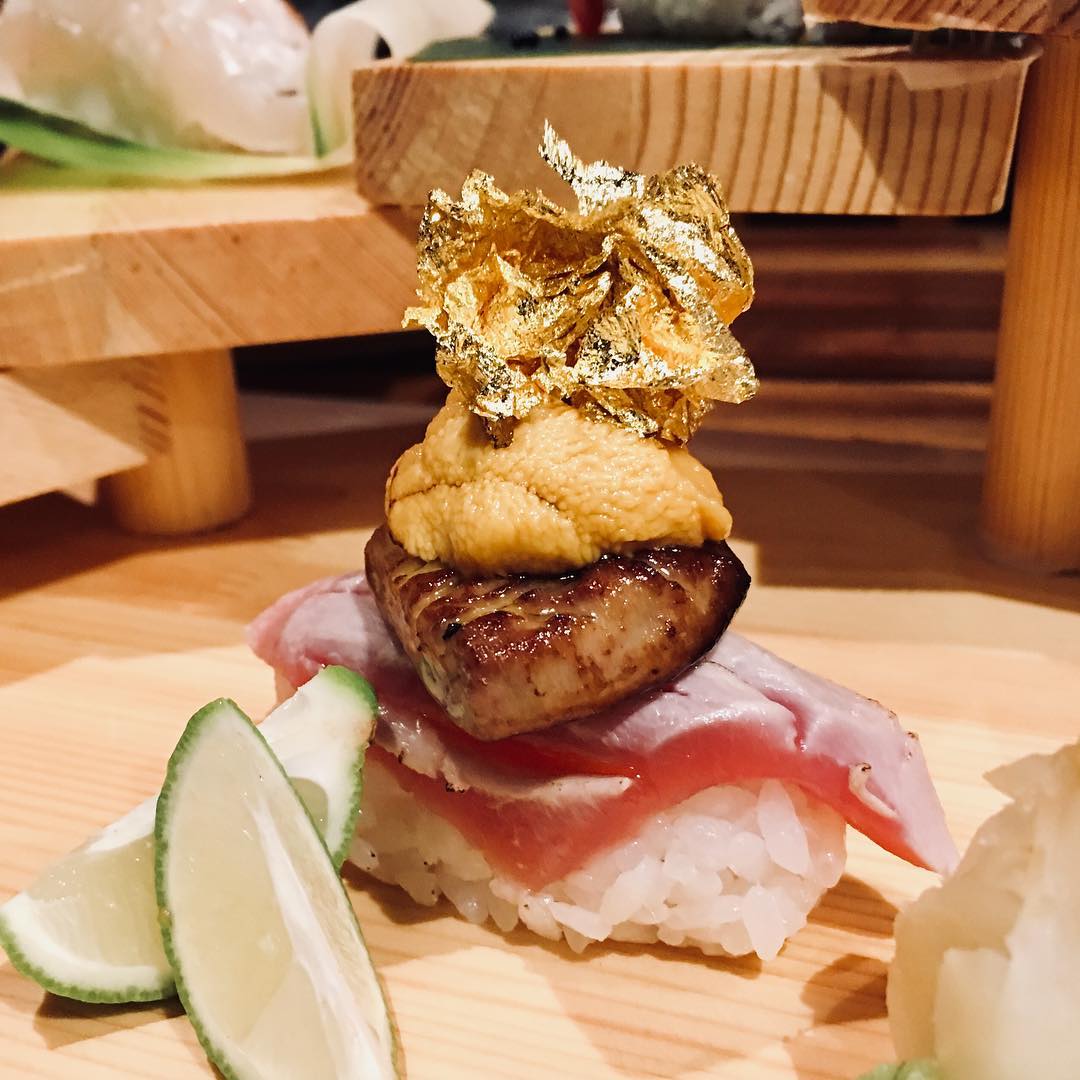 New Moon Market
2314 Edgewater Dr, Orlando, FL 32804
newmoonmarket.com
For couples looking to keep it healthy, try New Moon Market. This juice and salad bar offers an organic, unpasteurized menu. Swing in here after a sweaty bike ride to cool off with a freshly pressed bottle of "Beet Happy," or Kombucha on tap.
Armando's College Park
2305 Edgewater Dr, Orlando, FL 32804
armandosorlando.com
This Italian eatery is the perfect spot for a classic date night. Order a bottle of red and get lost in conversation over calamari. For the ultimate European experience, reserve an outside table on a cool night for great people watching and that alfresco ambiance. Menu specials change daily, but classic Italian pasta dishes like Lobster Ravioli and Spaghetti Carbonara are always on the menu.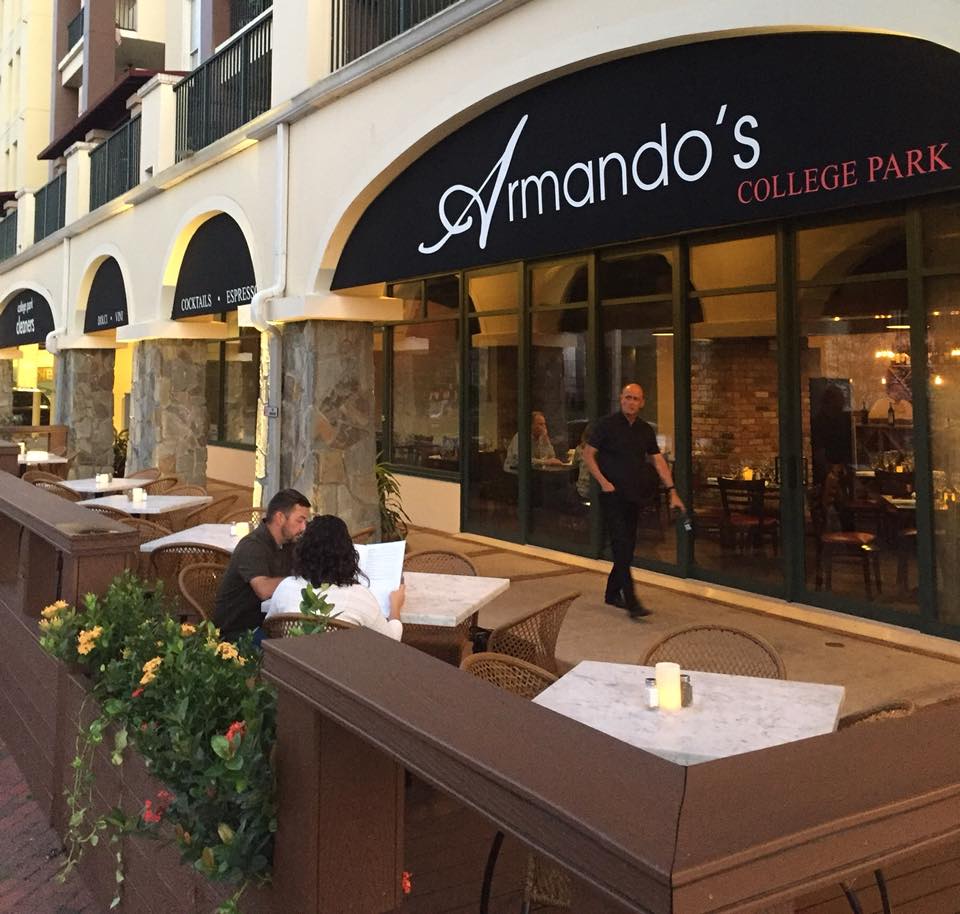 Trevi Pasta
2120 Edgewater Dr, Orlando, FL 32804
trevipasta.com
For a truly authentic Italian date night, there's no place like Trevi Pasta. This storefront is an Italian market and small service restaurant with a cozy mom-and-pop Italian cafe atmosphere. Trevi Pasta makes fresh pasta daily using seasonal ingredients, so call ahead to see what is cooking. Chef Angelo crafts authentic Italian linguine, ravioli, and gnocchi daily with seasonal homemade sauces. For nona's homemade Italian meal without the fuss, go here.
Infusion Tea
1600 Edgewater Dr, Orlando, FL 32804
infusionorlando.com
For a vegetarian day date, swing into Infusion Tea. Share a fresh pot of loose leaf tea. (Good luck choosing from their wall of flavors.) Their vegetarian cafe menu is also available for pickup or delivery, but the cozy ambiance in this cafe is perfect for getting lost in long conversation.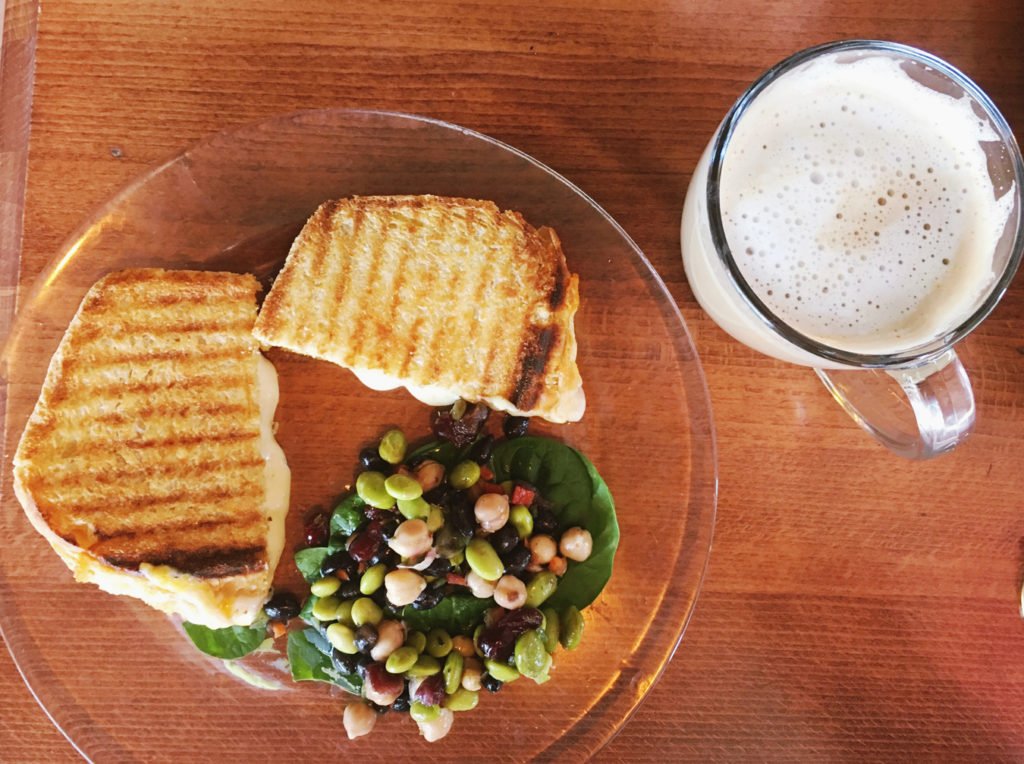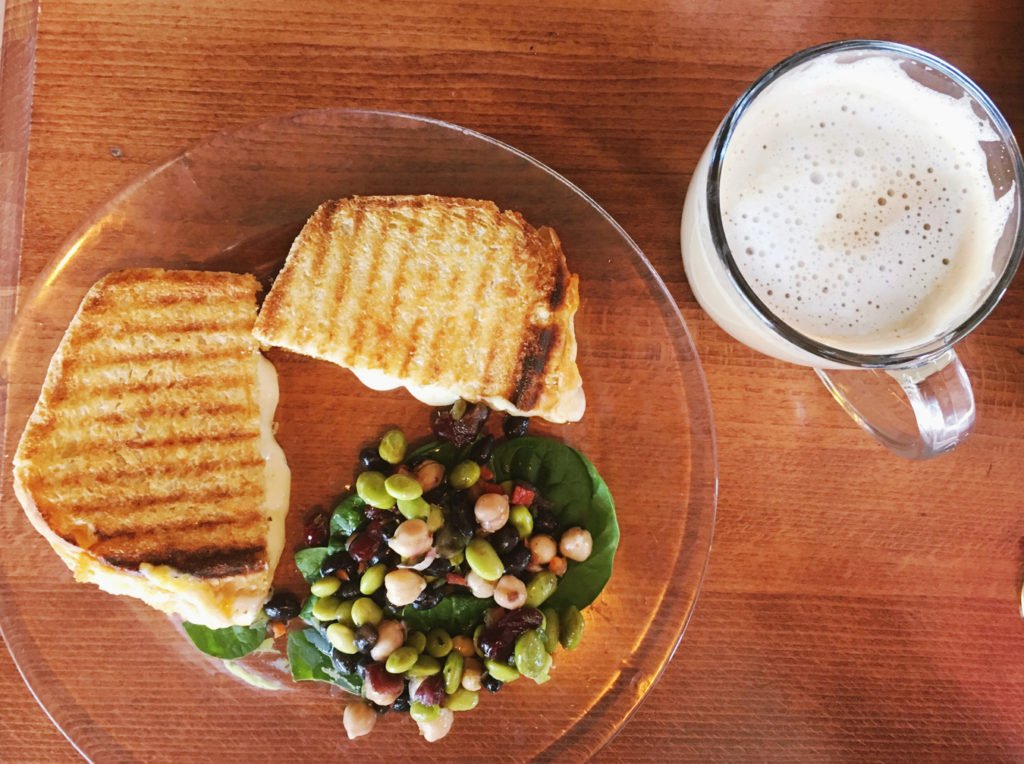 Digress Wine
1215 Edgewater Drive, Orlando, FL 32804
digresswine.com
This neighborhood bottle shop features beer and wine plus a food truck, Smoke and Donuts, every Friday night from 6-9pm. There's also a monthly Sunday brunch on the 1st Sunday of each month from 11am-2pm. Cozy up at an indoor table or on the outdoor patio while you sip.
ALSO TRY
Check out the rest of our Culinary Map series for more ideas.