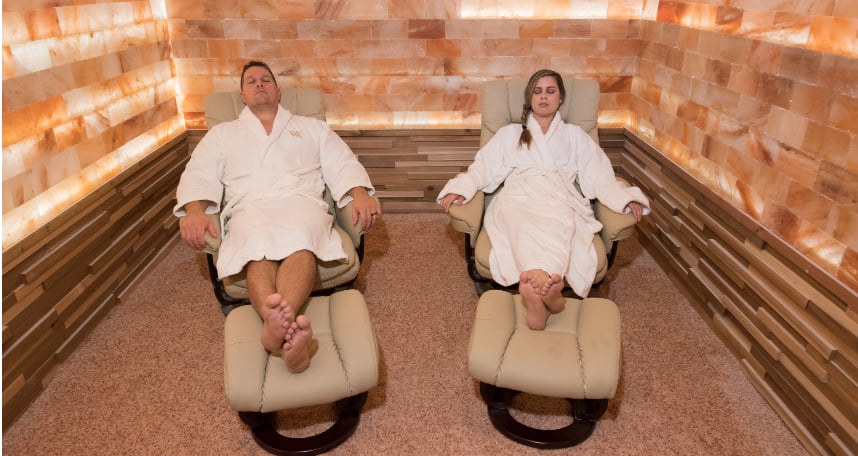 Around Valentine's Day, or any time of the year for that matter, spending the day together at one of our many luxurious Orlando spas tops our list of best date day experiences. Bliss out by the pool, unwind in a Jacuzzi or eucalyptus-infused steam room, or experience side-by-side massages in a couples' suite. Yes please!!
Several spa trends are sweeping the nation and finding a home at many of our Orlando spas. Here are a few new experiences to tempt you to have a splurge-worthy spa date sometime soon.
CBD MASSAGE
Topping trends this year in the health industry is CBD, the non-psychoactive derivative of cannabis (hemp) that's said to soothe muscles, reduce chronic pain and bring about a sense of deep calm. Oils can be taken orally but the Waldorf Astoria Orlando Spa chooses to massage the CBD oil directly into the skin during a 50-minute treatment inside its sprawling, two-story, 24,000-square-foot refuge. This massage uses Cannabliss Organic, a full spectrum CBD hemp oil (grown organically in Colorado) infused with a blend of ancient Korean herbs to nurture, ease muscle and joint aches, reduce inflammation and soothe irritated skin. The organic full spectrum hemp oil used in Cannabliss products has a CBD concentration of 87% (most other hemp oils have only a 30% concentration).
While on site, guests can utilize the tea lounge, separate men's and woman's wet lounges, tranquility lounge with zero gravity wave loungers and the outdoor pool area.
Waldorf Astoria Orlando Spa
14200 Bonnet Creek Resort Lane
Orlando, FL 32821
www.waldorfastoriaorlando.com/spa/waldorf-astoria-spa/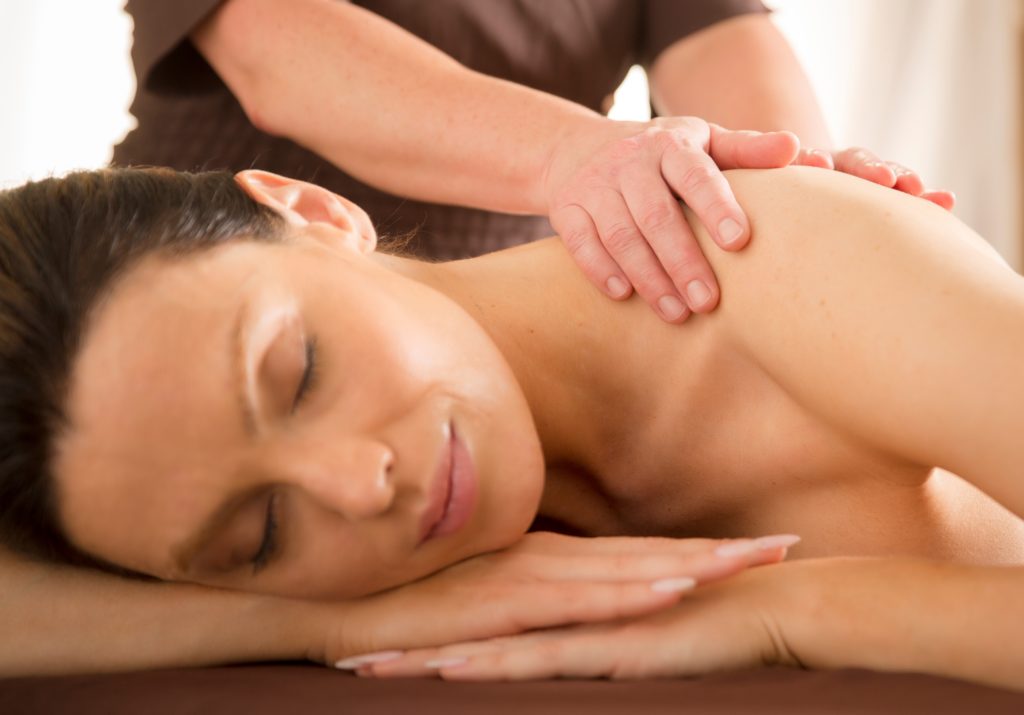 STONES & CRYSTALS
Crystals and stones are said to balance the body's natural rhythm with the earth. Find this recalibration during the Energy Balancing treatment at The Ritz-Carlton Spa, Orlando, Grande Lakes, designed to realign the mental, physical, and emotional body through gentle chakra balancing, meditation and a customized journey through the senses.
Guests select their chakra stones, which are used alongside touch and guided meditation therapies to align, release, and open all seven chakras. Each session concludes with Tibetan bowl vibrational healing, a chakra tea, and an interpersonal awakening. Full access to the spa facilities includes the outdoor, adults-only pool area.
The Ritz-Carlton Spa, Orlando, Grande Lakes
4012 Central Florida Pkwy
Orlando, FL 32837
www.ritzcarlton.com/en/hotels/florida/orlando/spa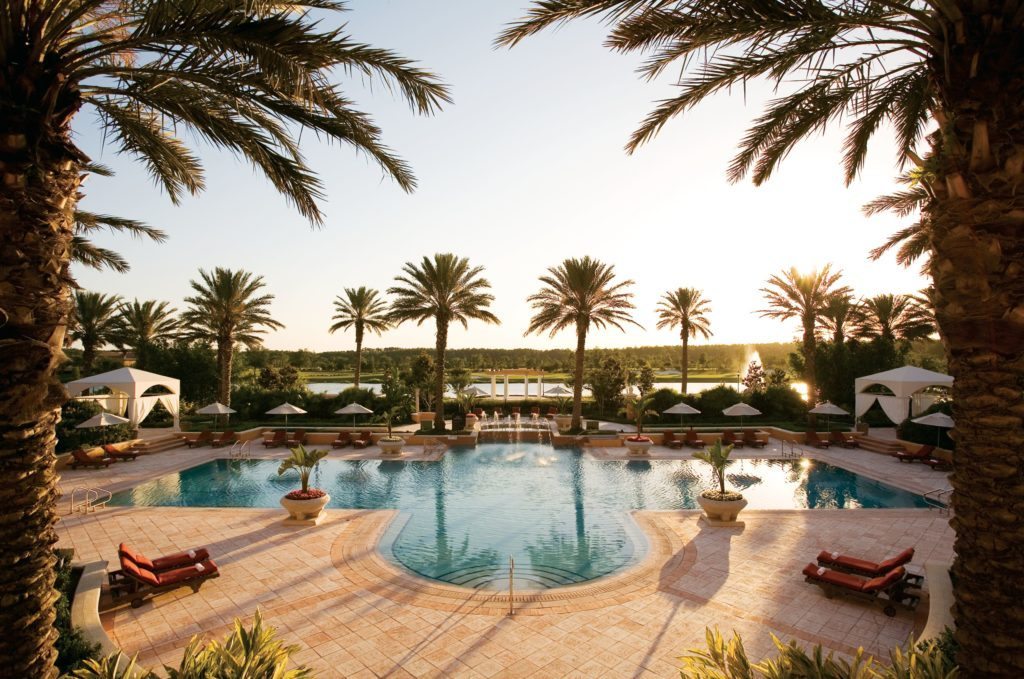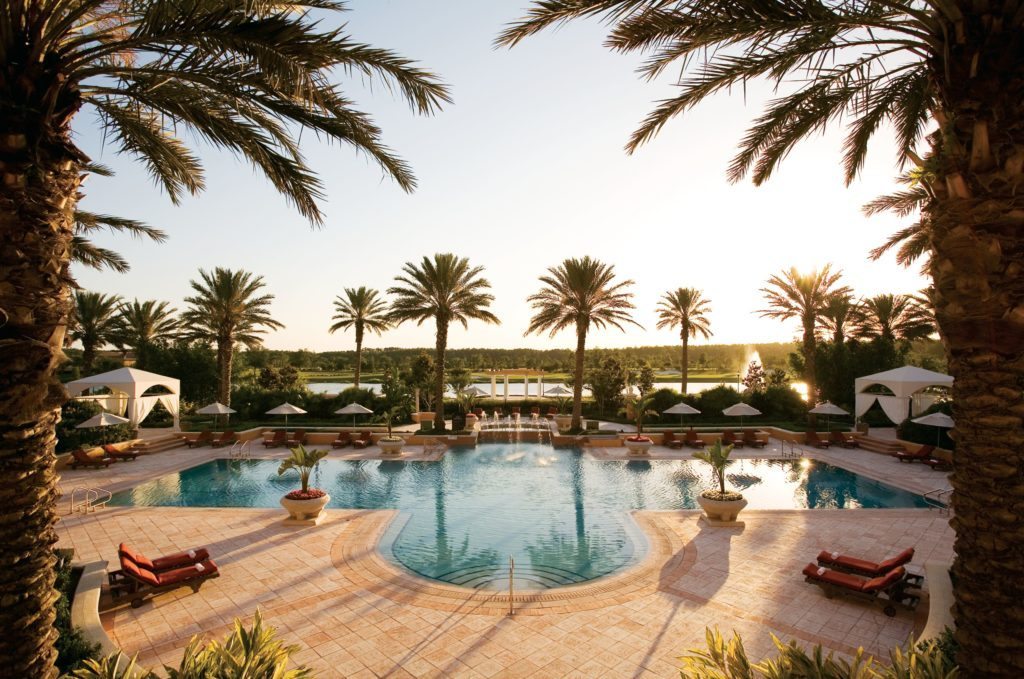 MATCHA
Matcha, a powder made from green tea leaves, is known to be a deep detoxifier for the body. Test out its restorative benefits with the Mindful Matcha Body Scrub offered at the The Spa at Four Seasons Resort Orlando. Featuring organic Japanese matcha, the body treatment utilizes Himalayan salt, argan oil, organic shea butter and coconut oil, and is designed to even the skin tone, reduce inflammation, and aid in cellular regeneration while making guests feel refreshed and renewed.
The Spa at Four Seasons Resort Orlando
10100 Dream Tree Boulevard
Orlando, FL 32836
www.fourseasons.com/orlando/spa/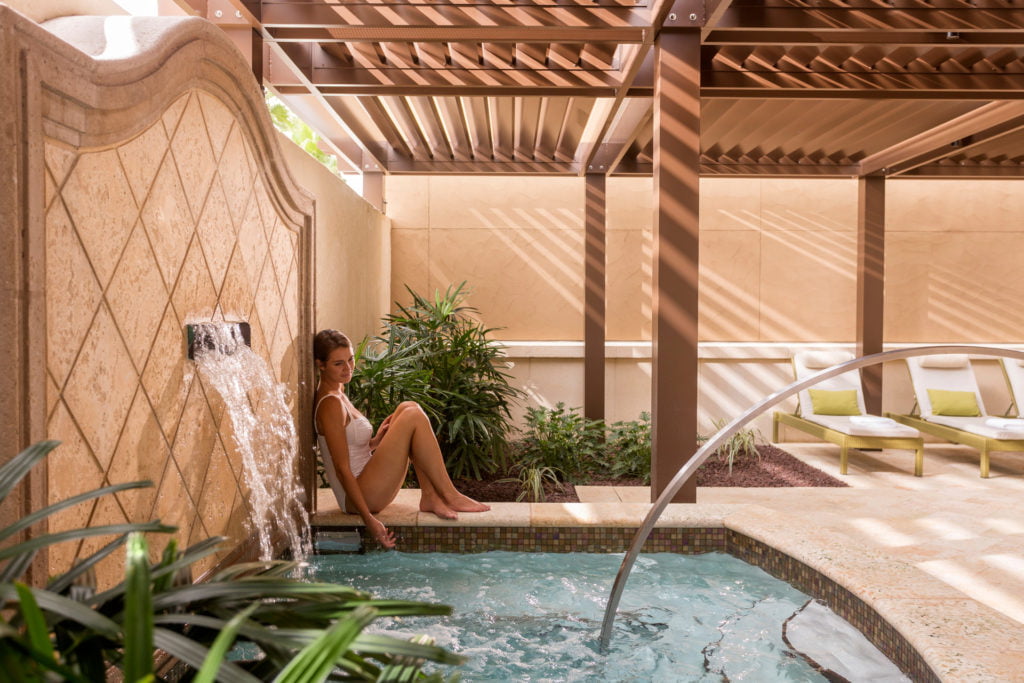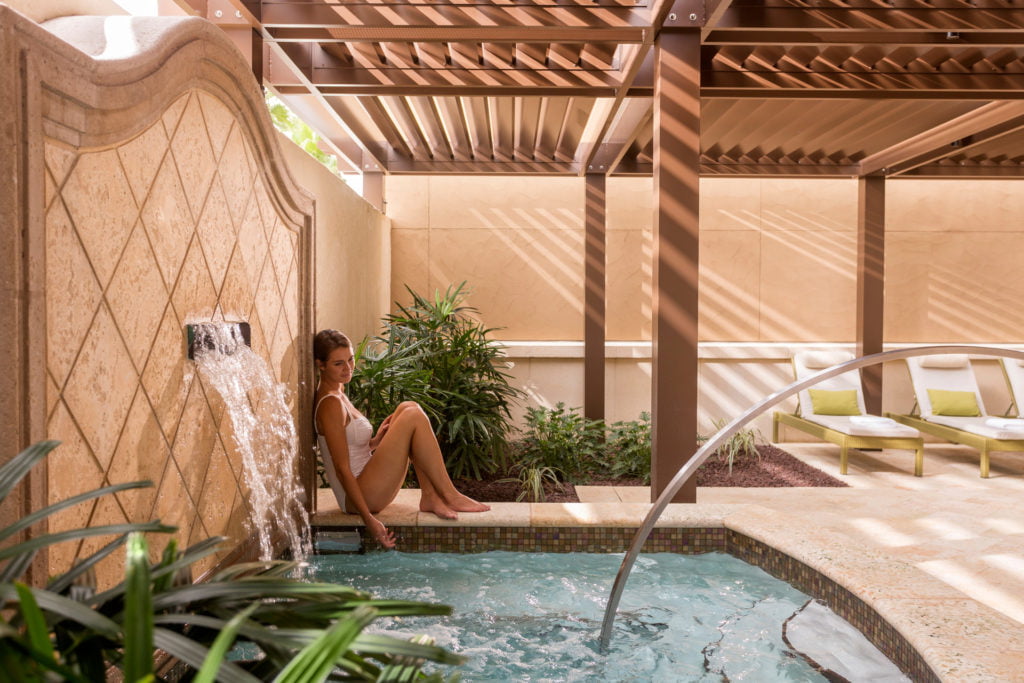 CUPPING
Used for a variety of purposes, cupping promotes blood flow and relaxation, and also serves as a type of deep-tissue massage. Check out this unique experience at Mokara Spa inside Omni Orlando Resort at Championsgate, which offers a Simply Spa Package with luxurious accommodations, a $150 credit towards spa services and a sparkling glass of wine during your treatments.
Mokara Spa
Omni Orlando Resort at Championsgate
1500 Masters Blvd
Championsgate, FL 33896
www.omnihotels.com/hotels/orlando-championsgate/spa
SALT ROOM THERAPY
Several local spas, including Mokara Spa and The Spa at Shingle Creek, now offer a Himalayan Salt Stone Massage, but the Waldorf Astoria Orlando Spa has recently built their very own salt room. This stunning space, crafted with Himalayan salt bricks, rich wood and a salt stone floor, is the perfect place to chill for thirty minutes while the salt works its magic on your sinuses, respiratory system and skin. This two-person experience is a great add-on to a couple's massage. Learn more here.
St. Somewhere Spa at Margaritaville Resort Orlando also boasts a rejuvenating salt room.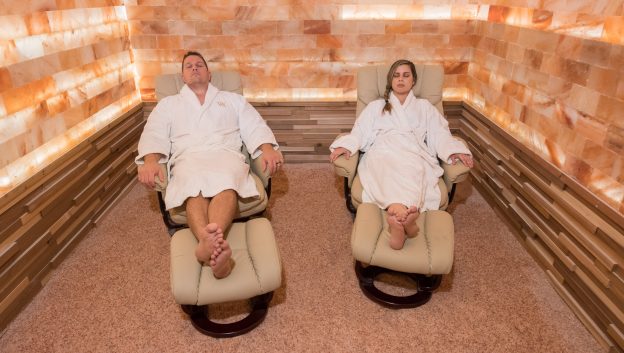 Disclosure: Waldorf Astoria Orlando is one of our valued advertising partners.