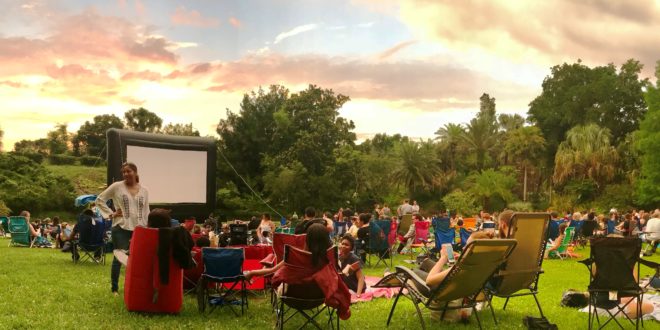 Spring is (almost) here! This month, Orlando is home to fun festivals and activities set in the beautiful outdoors! From pub crawls to art festivals and Orlando City's season opener, we've compiled the most date-worthy upcoming Orlando events for March.
March 1 – 3
Universal Orlando Mardi Gras
Through April 4
Universal Studios Florida
Enjoy nightly parades with outrageous street performers, colorful costumes and countless beads flying through the air. Catch some of the biggest names in music live in concert on select nights.
Included with Universal Studios admission and Annual Passes
March concerts:
Saturday, Mar. 2 – To Be Announced
Saturday, Mar. 9 – Becky G
Sunday, Mar. 10 – Sean Paul
Saturday, Mar. 16 – Steve Miller Band
Sunday, Mar. 17 – Ziggy Marley
Saturday, Mar. 23 – NF
Sunday, Mar. 24 – Pitbull
Saturday, Mar. 30 – To Be Announced
Sunday, Mar. 31 – To Be Announced
SeaWorld Orlando's Seven Seas Food Festival
Weekends through May 5
SeaWorld Orlando
In addition to delicious eats, guests visiting SeaWorld's Seven Seas Food Festival can enjoy world-class entertainment each Saturday and Sunday at Bayside Stadium.
Included with theme park admission
March concerts:
March 2 – Lifehouse
March 3 – Cole Swindell
March 9 – Lee Brice with LOCASH (5:00 p.m. start time)
March 10 – I Love the 90's ft En Vogue, Kid N Play, Coolio, Tone Loc, Rob Base, Young MC (5:00 p.m. start time)
March 16 – Bret Michaels
March 17 – Gente De Zona
Florida Strawberry Festival
February 28-March 10
Plant City
Festival featuring 11 full days of strawberries, shortcake, big-name concerts, rides, stage shows, attractions, food galore, exhibits, displays, contests, competitions and a berry sweet time for the whole family.
$10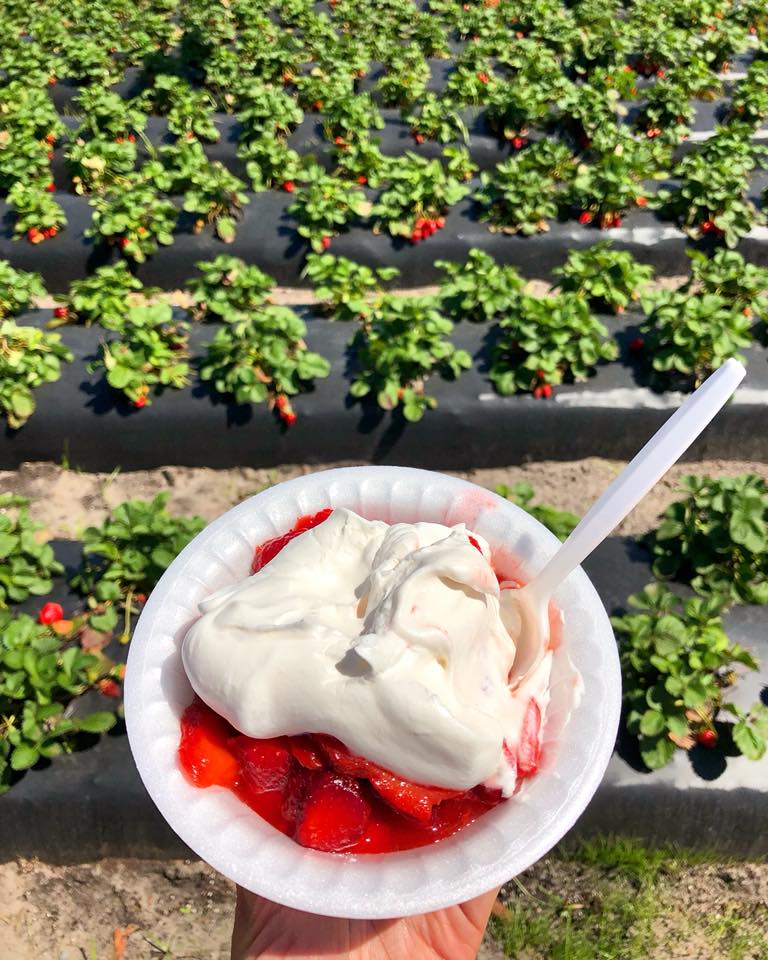 1984
March 1-17, 7:30pm
Garden Theatre
Following a wildly successful Broadway run, the nerve-jangling stage adaptation of George Orwell's dystopian masterpiece opens at the Garden Theatre. 1984 presents a harrowing future in which a totalitarian government uses propaganda, brainwashing, constant surveillance, and torture to control its subjects.
$25-30
5th Annual Orlando City Pub Crawl
Friday, March 1, 6pm
Downtown Orlando
With three stops including our Downtown City Pubs: Lion's Pride, Elixir, and Wall Street Plaza. Fans can now receive up to three drinks and a ticket to the 2019 Orlando City home opener on Saturday, March 2nd against NYCFC.
$32
Movie Night at Leu Gardens: Mission:Impossible – Fallout
Friday, March 1, 6pm
Leu Gardens
This month's outdoor movie is Mission:Impossible – Fallout. The gardens open at 6 and the movie begins at 7:30. Outside food and alcohol are permitted – enjoy responsibly!
$6; free for members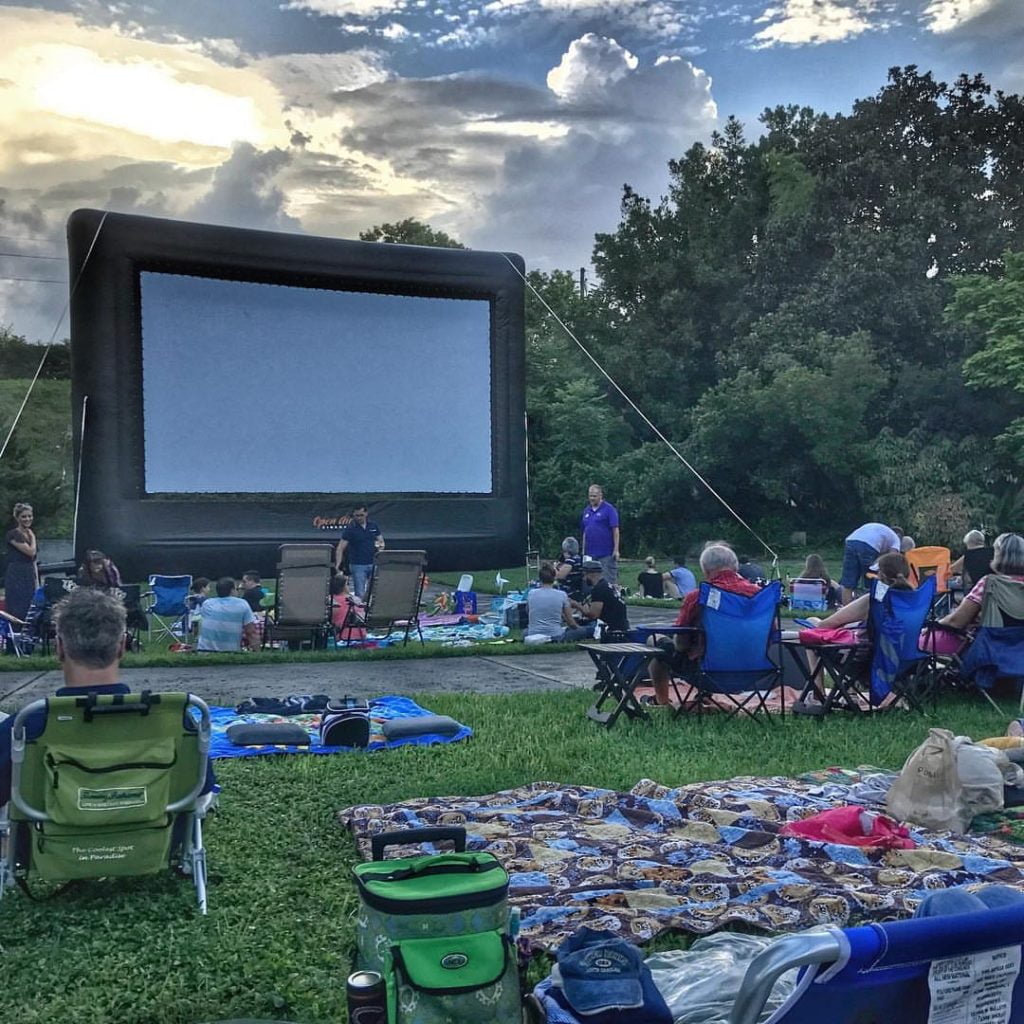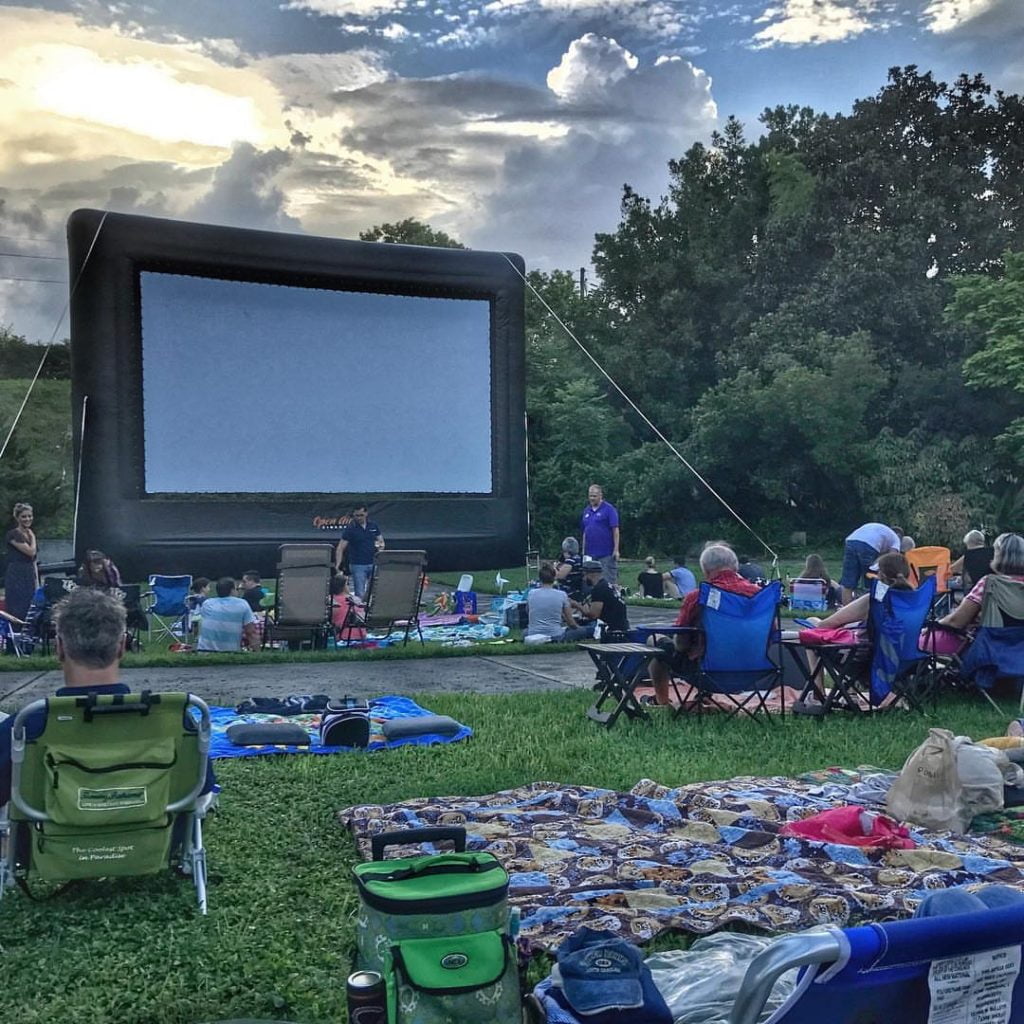 Get Your Jazz On
Friday, March 1, 6:30pm
The Alfond Inn
Unlimited select wine, beer, crafted cocktails, roasted chicken, roasted pig, vegetarian selections, smoking Lounge featuring Phenom Cigars and more. Ages 21 and up
$55-80
"Burn's Night" Scotch Dinner
Friday, March 1, 6:30pm
Soco Thornton Park
A Scottish inspired 3-course dinner prepared by Executive Chef/Partner Greg Richie. This experience also includes two craft scotch cocktails and an exclusive Laphroaig tasting presented by Master Ambassador, Simon Brooking.
$60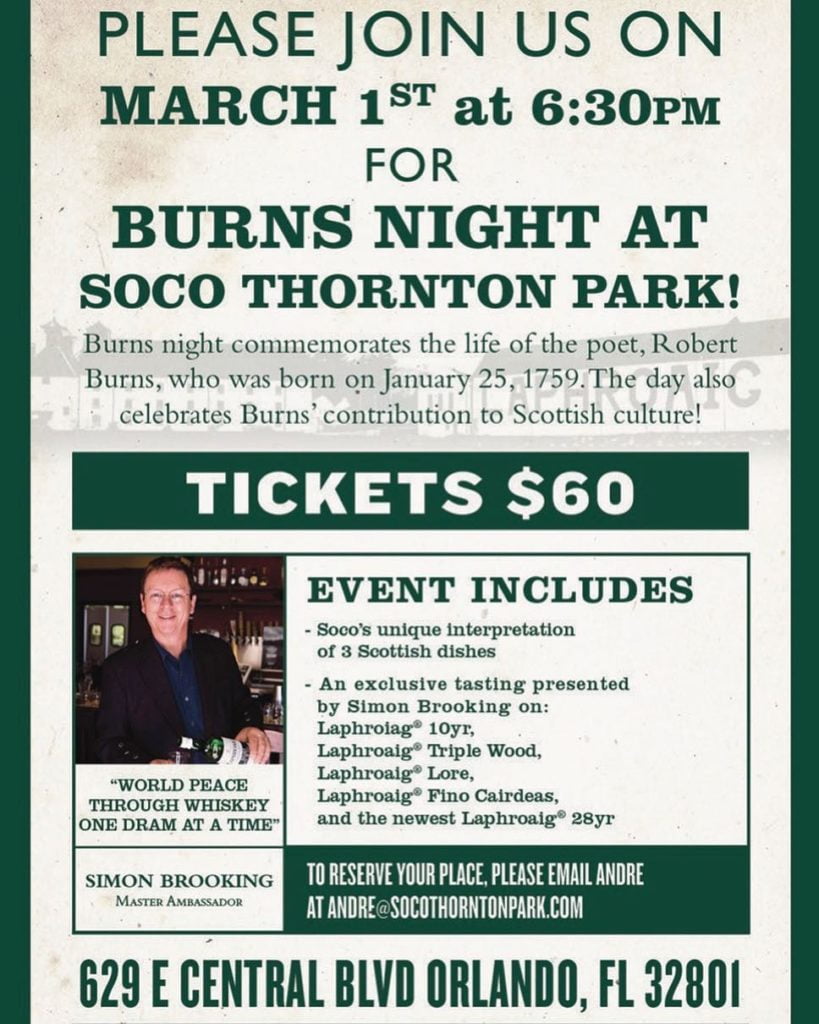 Ron White
Friday, March 1, 7:30pm
Hard Rock Live Orlando
Tickets start at $47.50
An Intimate Evening with Sarah McLachlan
Friday, March 1, 8pm
Dr. Phillips Center for the Performing Arts
Tickets start at $49.50
Kissimmee Cuban Sandwich Festival
Saturday, March 2, 11am-6pm
Kissimmee Lakefront Park
Enjoy live music and dance performances plus the best Cuban Sandwiches in Kissimmee and Orlando, Florida.
FREE Admission
Orlando City SC vs. New York City FC
Saturday, March 2, 2:30pm
Orlando City Stadium
Tickets start at $23
Hamlin Balloon Festival
Saturday, March 2, 5:30pm
14111 Shoreside Way, Winter Garden
Climb aboard and experience a spectacular sunset over Lake Hancock as you ascend and discover a new view of Hamlin.⠀
*wind and weather permitting
$20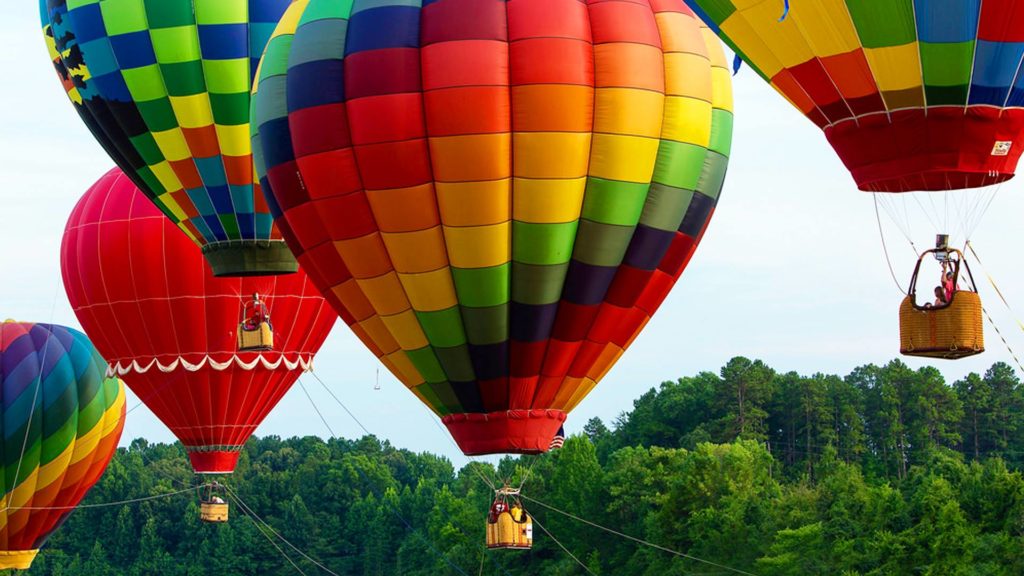 Taste of Windermere
Saturday, March 2, 6-9pm
The Grove Orlando
An evening of food and wine tastings featuring top area restaurants and wines featuring top area restaurants and wines. Proceeds benefit local charities and scholarship recipients.
$85
Spring Jazz and Art Festival
Saturday, March 2, 6-9pm
Lake Concord Park
Dynamic performers Nelson Rangell and Steve Oliver will join forces to co-headline the City of Casselberry's Spring Jazz & Art Festival.
FREE Admission
27th Annual Chef's Gala
Saturday, March 2, 6:45-10pm
Walt Disney World at Epcot Showplace
The region's top restaurants will gather for Heart of Florida United Way's Chef's Gala, a fundraiser benefitting local hunger and homelessness programs. This culinary adventure offers unlimited sampling of signature dishes prepared by award-winning chefs, each paired with a fine wine or specialty beverage.
$350/person; $650/couple
Adults-Only Science Night Live
Saturday, March 2, 8pm
Orlando Science Center
Featuring a new theme each time, no two Science Night Live events are the same. Bring your friends, or make a date night of it, and unleash your inner child at this unique experience that proves there's no age limit on curiosity.
$16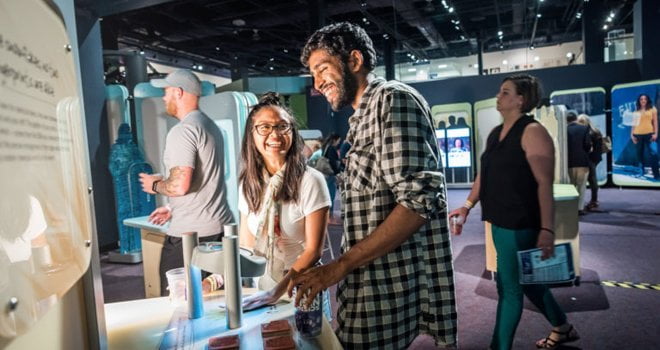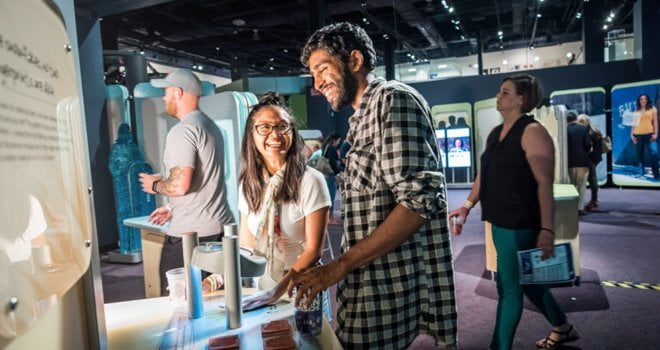 The Beach Boys
Saturday, March 2, 8pm
Dr. Phillips Center for the Performing Arts
Ticket from $39.50
2019 Lake Mary Heathrow Festival of the Arts
March 2-3
Oval Park in Lake Mary
FREE Admission
Sense and Sensibility: Book to Big Screen
Sunday, March 3, 11am
Enzian
$10
Liquid Sunday Pool Party
Sunday, March 3, 12pm
Hard Rock Hotel Daytona Beach
Monthly oceanfront pool party complete with open bar from 12-1pm, complimentary self-parking, a live DJ and more.
$15 online in advance
Dirty Pour Party at Orlando Brewing
Sunday, March 3, 3pm
Orlando Brewing
Come create a fluid painting canvas while sipping on some of the tastiest craft beers in town. Parties include professional instruction, all of your paints, your canvas, additives, supplies and all materials needed to create a fluid painting.
$50/person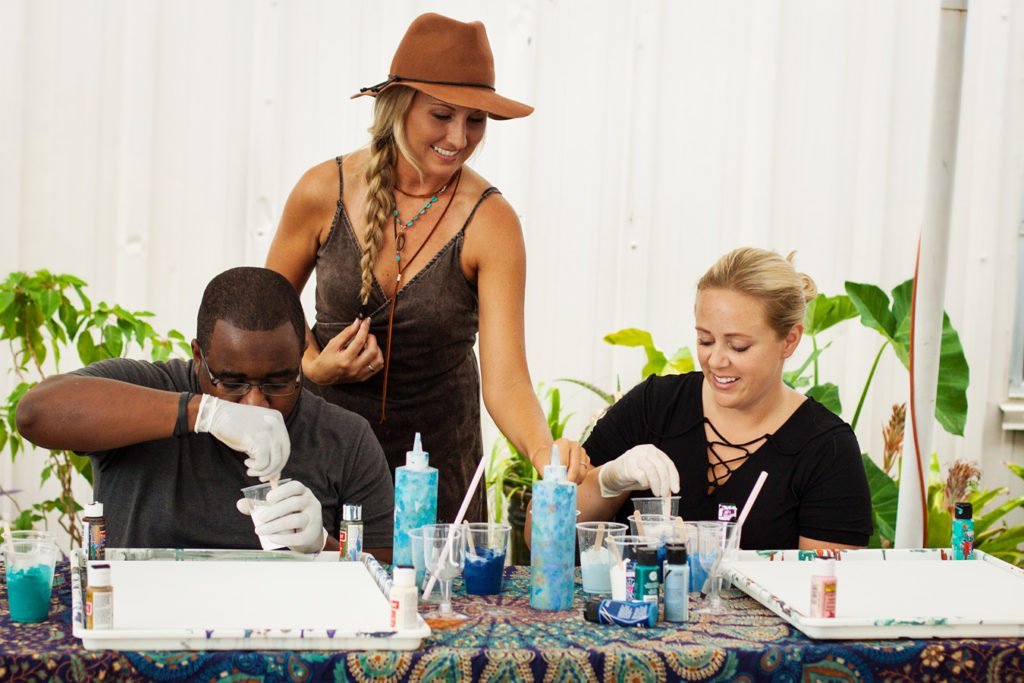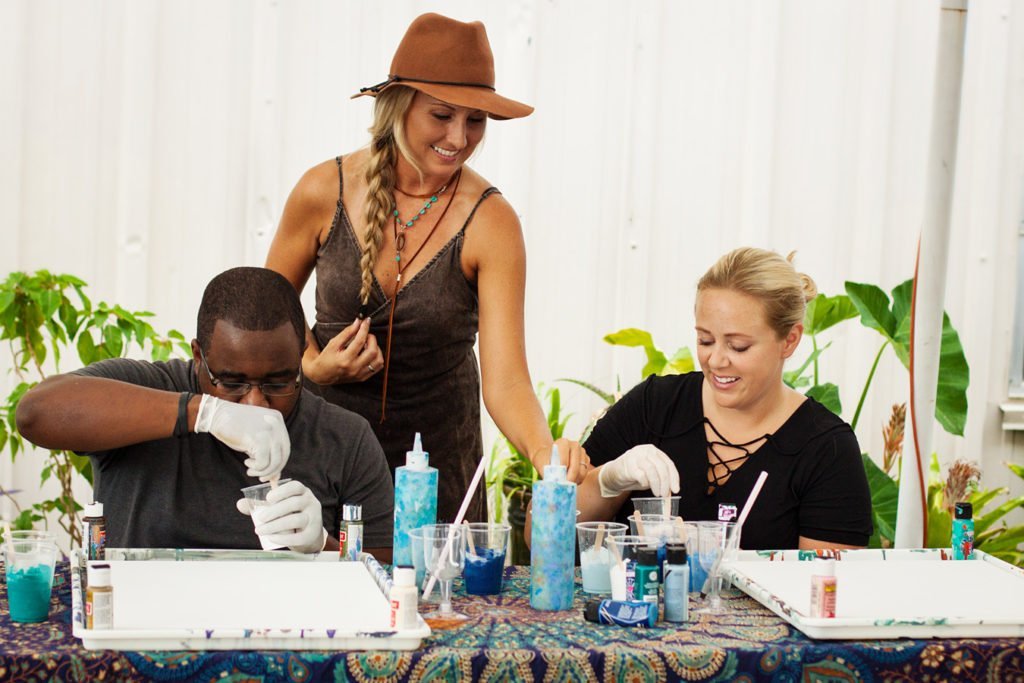 Crawfish Boil
Sunday, March 3, 4pm
Reel Fish Coastal Kitchen + Bar
Mardi Gras-themed feast consisting of 3 courses and live music performed by Danny Lott.
$39/person
March 4 – 10
Wekiva Island Paint Out
March 4-10
Wekiva Island
Each year, Wekiva Island plays host to the Wekiva Paint Out, where dozens of artists paint for a week in "plein air" – out in the open. Wekiva Paint Out includes a week full of events, many of which are free to attend and enjoy.
FREE Admission
Fab Fringe 2019 featuring EL WIZ
Monday, March 4, 6:30pm
The Abbey
Described by critics as "life affirming" and "joyful, hopeful and with a distinctive voice," El Wiz is a modern retelling of the Wizard of Oz set in hurricane torn Puerto Rico. Follow Dorothy and friends as she makes her journey through her isla in a vibrant celebration of Latin heritage, hope and heart.
$35
Fiddler on the Roof
March 5-10
Dr. Phillips Center for the Performing Arts
Tickets start at $49.25
Epcot International Flower & Garden Festival
March 6 – June 3
Epcot
Included with theme park admission
Cirque du Soleil LUZIA
Select nights March 7 – April 21
The Big Top at The Florida Mall
$49-255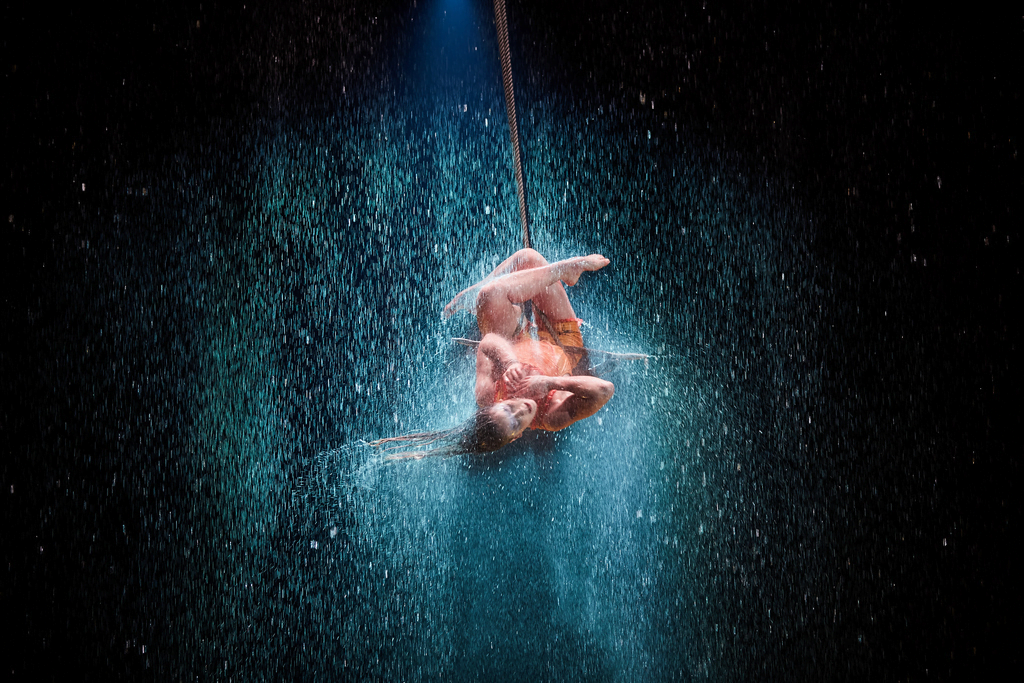 1st Thursdays: The Power of She
Thursday, March 7, 6-9pm
Orlando Museum of Art
From 6-9 pm on the first Thursday of each month, Central Florida has an opportunity to discover local artists, listen to live music and mingle with an eclectic mix of people. There are cash bars serving wine, beer, soft drinks and water, and café offerings from area restaurants.
$15
Women in Wine Dinner | Featuring Pride Mountain Vineyards
Thursday, March 7, 6:30pm
Del Frisco's Double Eagle Steakhouse
In recognition of International Women's Month, the Executive Chef has created an exclusive five-course menu to complement an impressive selection of wines from one of the most noteworthy female winemakers, Sally Johnson from Pride Mountain Vineyards.
$195/person + gratuity
Fourth Annual Taste4Toolbox
Thursday, March 7, 6:30-9pm
All Saints Episcopal Church
Annual event where exceptional local cuisine and inspiring story telling are brought together for a memorable and delicious experience. Some of the city's best chefs, confectioners, and beverage purveyors will be on hand to benefit the Toolbox4Life programs of the 306 Foundation.
$100
Art & Music in the Park and Food Truck Bazaar
Friday, March 8, 6-9pm
Lake Concord Park
Musician Ennis Pruitt will use a variety of instruments to perform classic rock to country to Key West to Celtic — all with a dash of humor – at March's Art & Music in the Park and The Food Truck Bazaar, and The Food Truck Bazaar features 12 different food trucks providing a unique culinary experience.
FREE Admission
Fins & Flights
Friday, March 8, 7-10pm
Sea Life Aquarium
Fins & Flights is a unique beer tasting event that lets you get even CLOSER to sharks, jellyfish and more at SEA LIFE aquarium – all after hours. Ages 21+
$28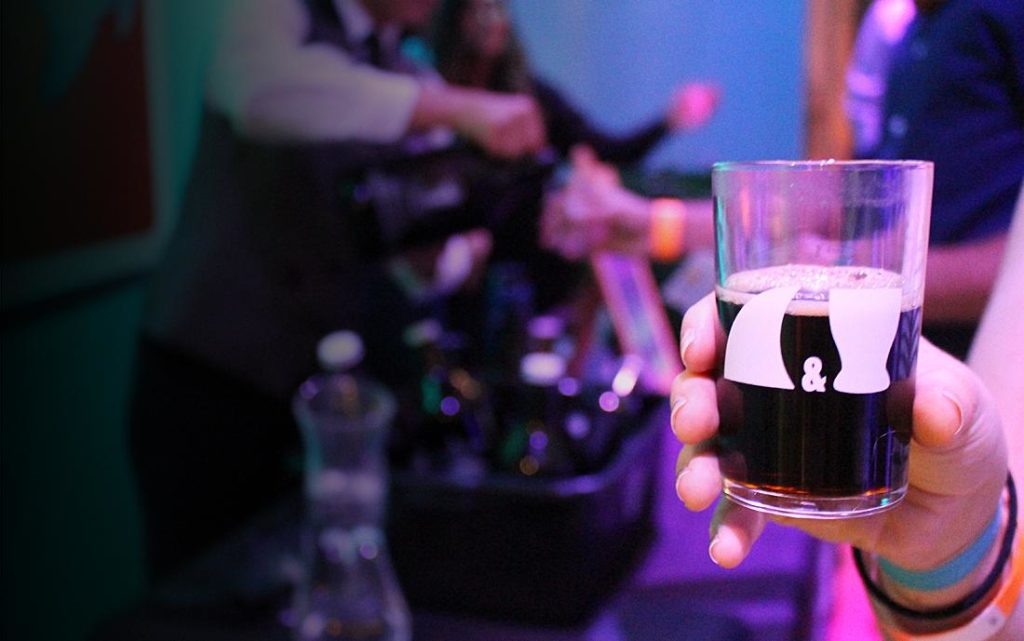 Taste of Oviedo
Saturday, March 9, 10am-6pm
Oviedo Mall
Come enjoy live music and local eateries/ vendors while the kids enjoy rides and activities in Kids Taste area.
FREE Admission
Mardi Gras Music Festival
Saturday, March 9, 5-9pm
Lake Concord Park
Elektric Voodoo, a 7-piece band from Southern California, will headline.
FREE Admission
5th Annual Orlando Whiskey Festival
Saturday, March 9, 7-10pm
Mercedes-Benz of Orlando
$40-105
Garden Theatre Encore 2019
Saturday, March 9, 7:30pm
Garden Theatre
$125-325
Blues Traveler
Saturday, March 9, 7:30pm
House of Blues Orlando
$27.50
5th Annual It's Just Yoga Health & Fitness Festival
Sunday, March 10, 10am-5pm
Lake Eola Park
It's Just Yoga festivals are for yogis of all experience levels, ages, shapes and sizes. The festival is open to all, all classes are donation based and benefit New Hope for Kids.
FREE Admission
DeLand Indie Market at Artisan Alley
Sunday, March 10, 11am-5pm
Artisan Alley, DeLand
The DeLand Indie Market is a curated event that is held 4 times a year showcasing Artists, Boutiques, Vintage and Handcrafted Vendors. Plus great food and live music in the Courtyard of Cafe DaVinci too!
FREE Admission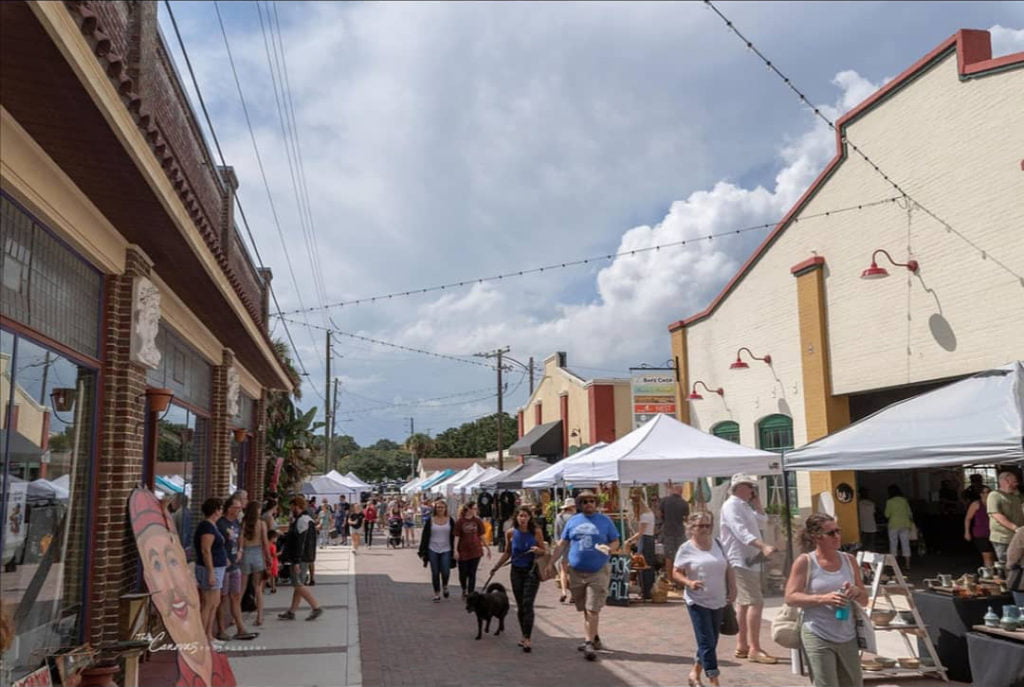 Ayako Yonetani at the Polasek
Sunday, March 10, 2-4pm
The Capen House at the Polasek
The Museum's 12th annual concert music series features internationally acclaimed violin/viola player Dr. Ayako Yonetani and a variety of guest instrumentalists. Held in the elegant Capen-Showalter House, concert-goers experience acoustic perfection in an intimate setting.
$40
Rosé All Day
Sunday, March 10, 11:30am-3:30pm
Morimoto Asia
visit Morimoto Asia at Disney Springs for "Rosé All Day," an afternoon tasting event featuring multiple stations of Rosé including eight wineries, two sakes, and food pairing stations created by Chef Yuhi Fujinaga. Each guest will also receive a complimentary souvenir stemless tasting glass before departure.
$55/person
Legends, Mentors, and Friends: Women in the Kitchen
Sunday, March 10, 3-6pm
Lake Meadow Naturals
This seated four-course dinner takes place on the beautiful grounds of Lake Meadow Naturals farm and will feature food from James Beard Foundation Award-winning women chefs and restaurateurs from across the country.
$100-150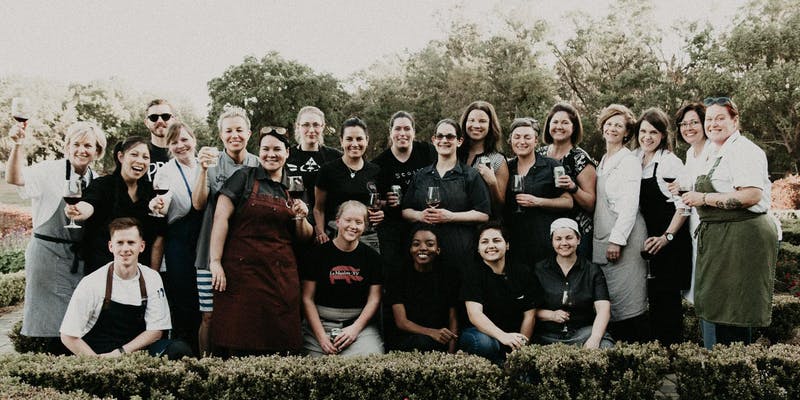 Yoga in the Galleries
Sunday, March 10, 3-6pm
Orlando Museum of Art
Guests will have the opportunity to view our exhibitions: "Louis Dewis: A Belgian Post-Impressionist" and "Winifred Johnson Clive: An Artist at Home and Abroad." Please arrive 30 mins early to reserve your spot in the galleries and to view the exhibits. Water and yoga mats are not provided, please be sure to bring your own.
$15
March 11 – 17
Rooftop Wine Experience
Tuesday, March 12, 5-6pm
Paddlefish
Head to the 3rd deck for a monthly wine experience and discussion lead by our Sommelier team featuring wine flights from around the globe and light bites from our kitchen.
$40
Craft & Crafts
Tuesday, March 12, 6pm
Playalinda Brewing Company – Hardware Store
There will be two reserved tables near the front windows of the brewery for you to enjoy some great beer and partake in the craft of your choice while hanging out with like minded folks. Please note: this is a social group, not an instructional group. You must bring your own craft projects and all the supplies you will need.
FREE Admission
Shen Yun 2019 – A Heavenly Gift
March 13–17
Dr. Phillips Center for the Performing Arts
Tickets start at $84.25
Wednesday WINE presented by Corkcicle: Yoga on the Field
Wednesday, March 13, 6-9:30pm
The Varsity Club at Camping World Stadium
Admission includes a 1-hour yoga session instructed by Yoga Mix Orlando and held on the field of Camping World Stadium followed by a post-yoga happy hour including appetizers and wine.
$10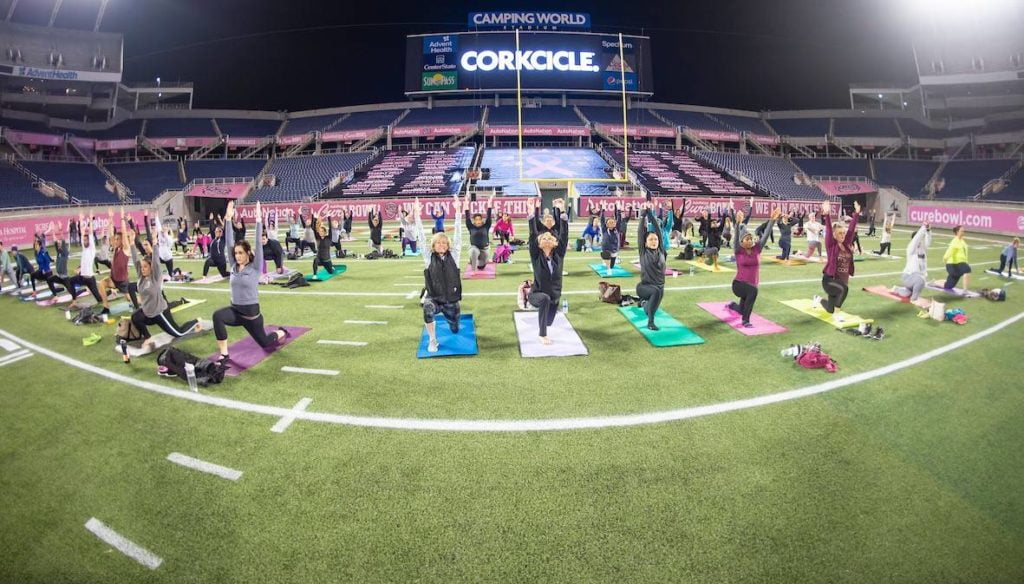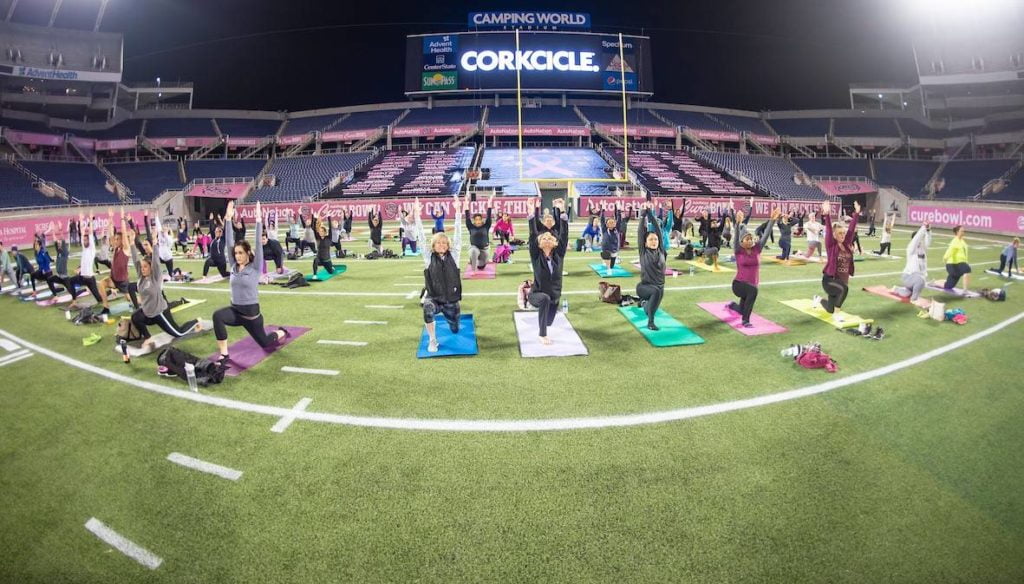 Alive After 5: Shamrock Festival
Thursday, March 14, 5-8pm
Sanford Welcome Center
Alive After 5 (AA5) is Central Florida's largest recurring monthly street party in Historic Downtown Sanford. Festival goers come to celebrate the community and local artistry, and to partake in an evening of music, food, craft beers, and shopping.
FREE Admission
Thornton 2nd Thursday Wine & Art Walk
Thursday, March 14, 6:30pm
Thornton Park District
Pick up your glass and map of over 25 businesses that will be offering you a tasty tasting. Along the way, we have live music, art vendor's, DJ's and all sorts of fun.
$15 (cash only)
A Sweet Celebration of Executive Pastry Chef Rabii Saber
Thursday, March 14, 6:30-10pm
Capa Steakhouse & Bar
A special three course-dinner with wine pairings in honor of Executive Pastry Chef Rabii Saber's James Beard Award Nomination for Outstanding Pastry Chef.
$75/person + tax and gratuity
Chef Night with Ethos Vegan Kitchen
Thursday, March 14, 6-8:30pm
Edible Education Experience
Join Chef/Owner Kelly Shockley, Ethos Vegan Kitchen, 100% Vegan Restaurant and let's stir up while creating some classic Irish dishes with all vegan ingredients.
$70
Popcorn Flicks in the Park: Smokey & The Bandit
Thursday, March 14, 8pm
Central Park, Winter Park
These films are usually held on the second Thursday of each month in Winter Park's beautiful Central Park and they are FREE and open to the public. Bring a blanket, a picnic or snacks, and some family and friends.
FREE Admission
Mighty St. Patrick's Festival
March 15-17
Raglan Road
The Raglan Road Mighty St. Patrick's Festival presents three days and nights of live Irish music March 15-17 headlined by one of Celtic rock's hardest working bands, the Young Dubliners. Eight bands in all join the talented Raglan Road troupe of Irish dancers to feature non-stop entertainment from mornings and on into late night during the annual celebration.
$10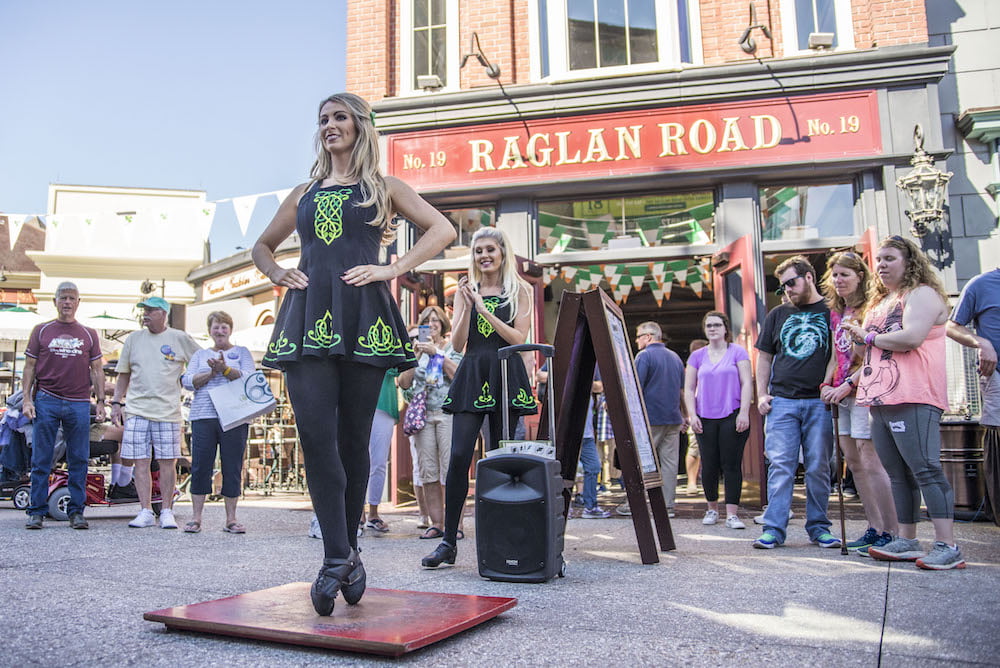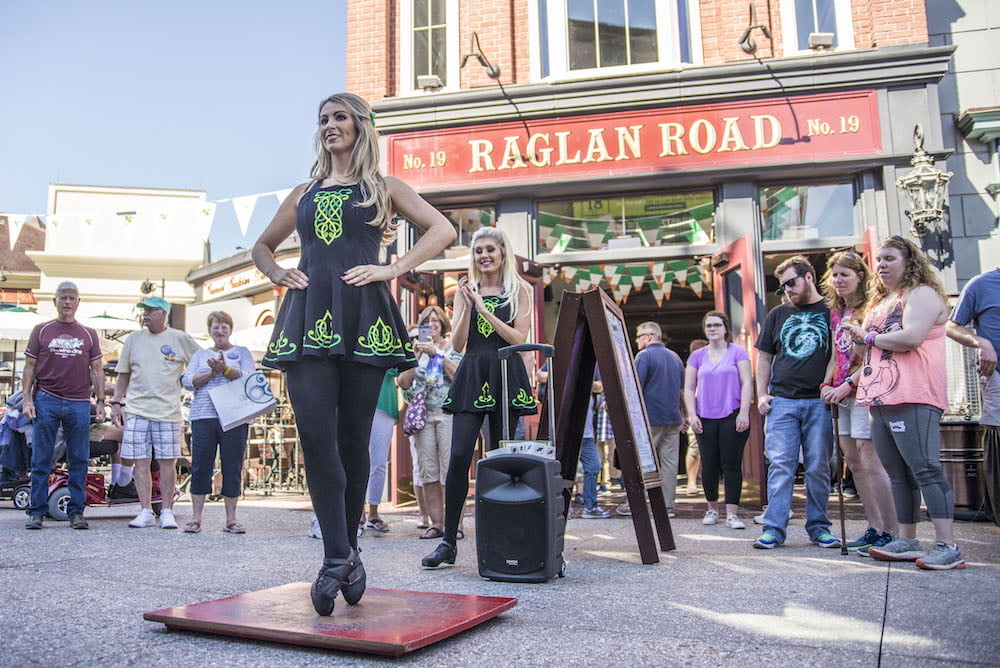 The Winter Park Sidewalk Art Festival
March 15-17
Central Park and along Park Avenue in Winter Park
The Winter Park Sidewalk Art Festival is one of the nation's oldest, largest and most prestigious outdoor art festivals.
FREE Admission
4th Annual Crooked Can Celtic Festival
March 15-17
Crooked Can Brewing Company
Three Days of Live Celtic Music, Irish Dancers, Local Vendors, Delicious Eats and let's not forget about all of the Crooked Can Brews!
FREE Admission
Dreamgirls
March 15-17
Wayne Densch Performing Arts Center
$20-27
Evening Exchange at East End Market
Friday, March 15, 6-10pm
East End Market
New monthly event series featuring live interactive workshops, trendsetting makers, culinary demonstration, specialty cocktails bars, food specials and more.
FREE admission
Travis Scott: Astroworld – Wish You Were Here Tour 2
Friday, March 15, 8pm
Amway Center
Tickets on sale soon
Wine Riffs: Etude Wines
Friday, March 15, 7pm
Hard Rock Hotel at Universal Orlando
Listen to Etude Wines senior winemaker Jon Priest share his passion for viniculture, taste the culinary pairings from Hard Rock's award-winning chefs and enjoy a custom soundtrack set to the mood of the evening.
$125/person + tax and gratuity
2019 Mount Dora Spring Festival
March 16-17
230 W 4th Ave, Mt Dora
More than 200 fine and fun artists, craft vendors and musicians fill the historic streets of downtown Mount Dora. Beer, festival food, wine tasting and a free kid zone for the kids will be available.
FREE Admission
Orlando Water Lantern Festival
Saturday, March 16, 5-10pm
Orlando Watersports Complex
One World Water Lantern Festival is an amazing experience where you'll witness the magic of lanterns as they light up the water.
$30-45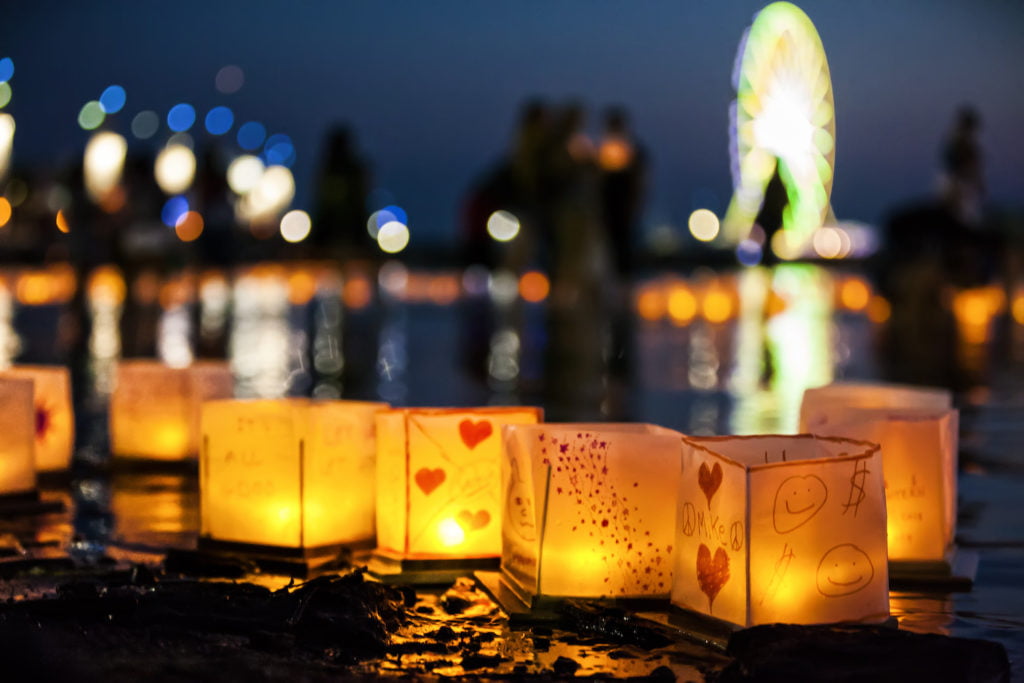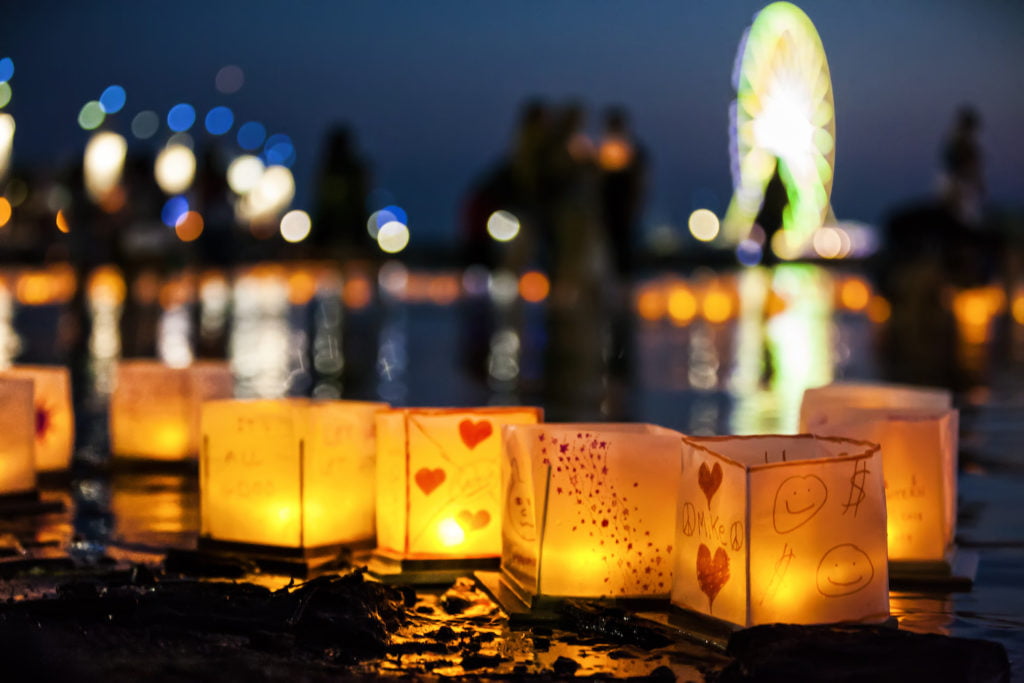 Baldwin Park St. Patrick's Festival
Saturday, March 16, 12-6pm
New Broad Street, Baldwin Park
A portion of New Broad Street will be closed to thru traffic and attendees will be able to stroll the festival with drinks
in hand, taking advantages of the music, artist and vendor booths, food trucks, and a bar.
FREE Admission
2nd Annual St Paddy's Day Truck Pull & Street Festival
Saturday, March 16, 4pm
Historic Downtown Sanford
Attendees can enjoy live music, food trucks, vendors, craft beer, and other activities. The festival's most popular event, the fire truck pull contest, begins at approximately 6:00pm. During this competition, teams of ten work together to pull a fire truck one block.
FREE Admission
Peter Michael Wine Dinner
Saturday, March 16, 6:30pm
The Ravenous Pig
This dinner will pair library release wines from the legendary Peter Michael Winery with specially designed dishes from the restaurant's culinary team. You will be joined by Paul Michael, Peter Michael's son, who oversees the winery.
$240/person
Orlando City SC vs. Montreal Impact
Saturday, March 16, 4pm
Orlando City Stadium
Tickets start at $23
Orlando Caribbean Festival 2019
Saturday, March 16, 12pm
The Orlando Amphitheater
Festival will feature an array of performances that ranges from Award winning Jamaican Queen of Dancehall Spice among many other musical acts, as well as rides, horseback riding, helicopter tours and more.
Tickets start at $50
Sanford Art Walk: "Art is a Drag"
Saturday, March 16, 6-9pm
Sanford Welcome Center
A juried art show and walking tour of the art venues located in historic downtown Sanford. March's theme will be the Art is a Drag Art Walk extravaganza that showcases the art of drag.
FREE Admission
Lake Mary St. Patrick's Weekend Block Party
March 16-17
Liam Fitzpatrick's Restaurant and Irish Pub
On Saturday, March 16, the block party kicks off at 7pm, marking the official start of St. Patrick's Day in Ireland. Festivities include a live band featuring Prince, Britney Spears and Gwen Stefani tribute artists, two DJ's and leprechaun appearances. Then, on Sunday, March 17, the all-day celebration begins at 10:30am and carries on through the evening with continuous live music and entertainment featuring acoustic performances, a full band, two DJ's, Irish dancers and bagpipers, and, of course, more leprechaun sightings.
General Admission: $5
Sunday Brunch to Benefit the CFL Commission on Homelessness
Sunday, March 17, 9am-2pm
The Coop
Calling all Winter Park Sidewalk Art Festival and St. Patrick's Day celebrants… The Coop will be open and serving a rare Sunday brunch on March 17 from 9 a.m. to 2 p.m. with a portion of the proceeds benefitting the CF Commission on Homelessness!
Food prices vary
Winter Park Spring Pops
Sunday, March 17, 3pm
Central Park, Winter Park
Enjoy this free concert in beautiful Central Park in Winter Park. Music Director Eric Jacobsen leads the Orlando Philharmonic Orchestra in their annual Spring Pops program, perfect for the entire family.
FREE Admission
March 18 – 24
Elton John: Farewell Yellow Brick Road
Monday, March 18, 8pm
Amway Center
Tickets start at $257
Spanish Dinner
Tuesday, March 19, 6pm
K Restaurant
Spanish wine dinner featuring 6 courses and wine pairing.
$100
Art Night Out: Circle Weaving for Beginners
Tuesday, March 19, 6pm
Orlando Museum of Art
This workshop is for beginners to weaving, or those who would like to learn how to make a simple circular loom. Practice your weaving skills that you can take home with you to create other round weavings, or even rugs.
$30
Piemonte Wine 4 Course Pairing
Tuesday, March 19
VINIA Wine Bar
Guided wine tasting and food pairing with 4 different wines from the Piemonte region in Italy, paired with 4 course menu.
Guests will have a taste of a Barolo and Nebiolo, among other sophisticated wines form the region.
$60/person + tax and gratuity
Winter Park Wine & Dine Spring Edition
Wednesday, March 20, 6:30pm
Winter Park Farmers Market
Unlimited Tastings from over 35 restaurants, craft beers, wine purveyors, specialty cocktails, soda/water, plus live music both inside and outside.
Tickets start at $44
Doughnut & Beer Pairing
Wednesday, March 20, 7pm
Orlando Brewing
Dig into sweet & savory organic mini doughnuts paired perfectly with four of our organic brews (5 ounces).
$20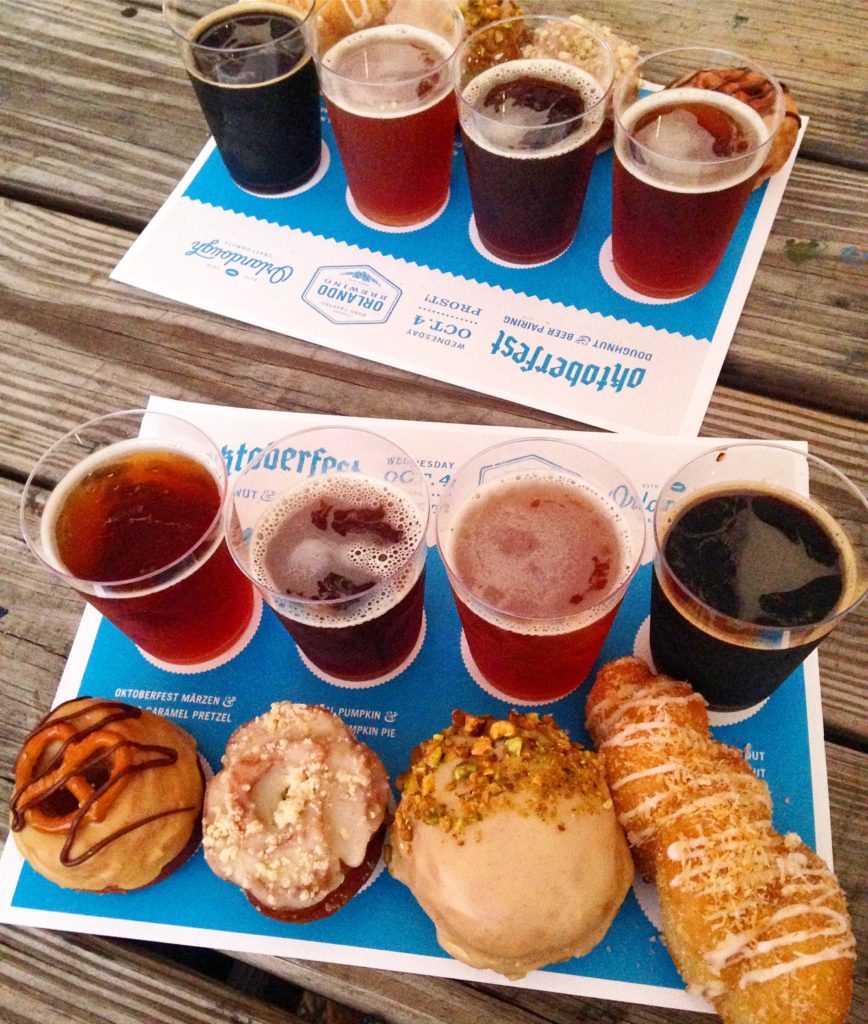 Ella Mai
Wednesday, March 20, 7:30pm
Plaza Live
Tickets start at $49
Adults-Only Sunset at the Zoo
Thursday, March 21, 5:30pm
Central Florida Zoo & Botanical Gardens
Monthly adults-only event series featuring after-hours access to the zoo, animal meet and greets, live music, and beer and wine for purchase.
$5
11th Annual Wine & Seafood Festival
March 22-24
Lakeridge Winery
This signature event marks the beginning of springtime and the warmer weather brings people out to enjoy fabulous live outside music and entertainment throughout the entire weekend. Lakeridge wine, beer, soft drinks and a variety of tasty seafood specialties will be available for purchase, along with complimentary Winery tours and tasting.
$10
Uptown Art Expo
March 22-24
Cranes Roost Park
The Art Festival will feature 145 art & fine craft artists with displays of glass, jewelry, mosaics, paintings, photography, pottery, sculpture and more all available for purchase. Uptown Art Expo will also feature Chalk Street Artists and live music performances all weekend along with international street cuisine and good old-fashion festival foods will be available.
FREE Admission
Harry's Sip & Savor – A Poolside Pairing Series
Friday, March 22, 6:30-10pm
Harry's Poolside Bar & Grill, Rosen Center
A poolside pairing series featuring the finest craft beers or artisan cocktails our bartenders can pour paired with the most tantalizing dishes Chef Tello has ever plated.
$60
*FEATURED EVENT*
Select dates March 22-26
Dr. Phillips Center for the Performing Arts
Opera Orlando puts a spin on the classics in this premiere pairing of Ruggero Leoncavallo's PAGLIACCI and Igor Stravinsky's PULCINELLA. Both works garner inspiration from Italy's commedia dell'arte tradition, and this production honors that tradition as seen in the vaudeville circuit of the 1930s. Soprano Suzanne Kantorski makes her Opera Orlando Mainstage debut as the betraying Nedda in Pagliacci and sings the female role in Pulcinella. Both works are conducted by Clinton Smith and directed by Octavio Cardenas, who are also making their Opera Orlando debuts, with choreography and dance compliments of Phantasmagoria. Get ready for some high comedy and intense tragedy in this emotionally charged show within a show.
$29-$79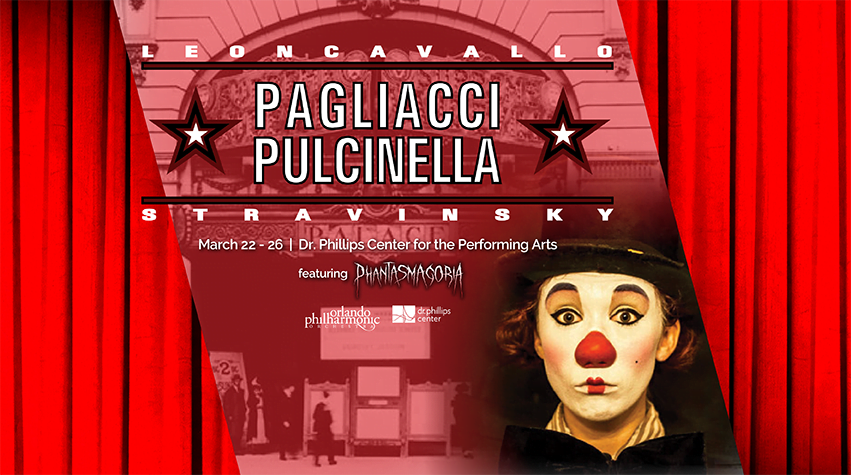 Smuggler Series: Ron Abuelo Rum Lunch
Saturday, March 23, 1-3pm
Enzo's Hideaway Tunnel Bar
Enjoy four varieties of rum served in various presentations including neat, on the rocks or in a craft cocktail. Master rum distiller Ron Abuelo will provide details on the education and flavor-exploration of rum-making. The rum varieties will be paired with a multi-course menu created by Chef John Miele. Courses will include house made Chicken Sausage Parmigiana, Busiate Al Granchio, Mafaldine Al Ragu D'Agnello and Torta Di Pistacchio.
$75
8th Annual Pints n' Paws Craft Beer Festival
Saturday, March 23, 2pm
Historic Downtown Sanford
Hosted by West End Trading Company and Celery City Craft, this pet-friendly event features 100-plus of the top craft brews, local food trucks and live entertainment.
$40-50
Veg Speed Date
Saturday, March 23, 4-6pm
Green Beat
Veg Speed Date is the only singles event just for vegans and vegetarians in cities across North America. Think of it like mini chats, just getting to know someone for a few minutes. Ages 21+
$34.99
Caribbean Food & Music Festival
Saturday, March 23, 2pm
Fun Spot America, 5700 Fun Spot Way, Orlando
Enjoy great food and sounds of the Caribbean presented by Funspot America Theme Parks. Celebrity headliner, live bands, and of course great Caribbean themed foods from over 15+ foodtrucks.
General Admission is FREE
Sapphire Falls Rum Dinner
Saturday, March 23, 6:30pm
Loews Sapphire Falls Resort at Universal Orlando
Enjoy a reception with light hors d'oeuvres, rum samplings and entertainment before being seated for a special five-course dinner paired with crafted rums from Mount Gay Rum, distilled on the Caribbean island of Barbados.
$70/person
Wine & Cheese Experience
Saturday, March 23, 2:30-4:30pm
Terralina Crafted Italian
Every cheese has a wine match that brings out each nuance of flavor. And fortunately, you don't need to be a culinary expert to find that perfect pairing thanks to this four course wine and cheese pairing. Ages 21+ only.
$45
Tony Bennett
Saturday, March 23, 8pm
Dr. Phillips Center for the Performing Arts
Tickets start at $55
Manatee & Dolphin Encounter Paddle & A Pint
Sunday, March 24, 10:30am-1:30pm
Playalinda Brewing Company – Hardware Store
Get up close and personal with some of Florida's most personable wildlife. Ticket includes a 90-minute kayak tour, followed by a Playalinda beer with your fellow paddlers at Playalinda Brewing Company – Hardware Store.
$40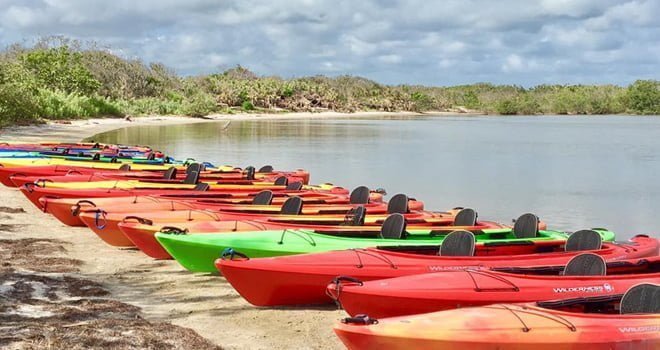 John Mellencamp: The John Mellencamp Show
Sunday, March 24, 8pm
Dr. Phillips Center for the Performing Arts
Tickets start at $42.50
March 25 – 31
Panel Discussion: Body Snatchers
Tuesday, March 26, 6pm
Cornell Fine Arts Museum
Please join Associate Professor of English at Rollins College Emily Russell, Ph.D., and student panelists as they discuss Body Snatchers: Death in Culture.
FREE Admission
Orlando Girl's Club *Orlando Date Night Guide event
Tuesday, March 26, 8-10pm
Winter Park – exact location is a surprise that will be revealed to attendees ahead of the event
We're launching a monthly series of Girls' Night Out events guaranteed to be the highlight of your month. Events include highly curated food and wine experiences, playful and interactive activities, delicious food and wine, laughter, connection and so much more. Most of the details for each event stay completely secret until a few days before we meet up.
$5 registration fee (The experience at this surprise location will cost no more than $25/person + tax/tip)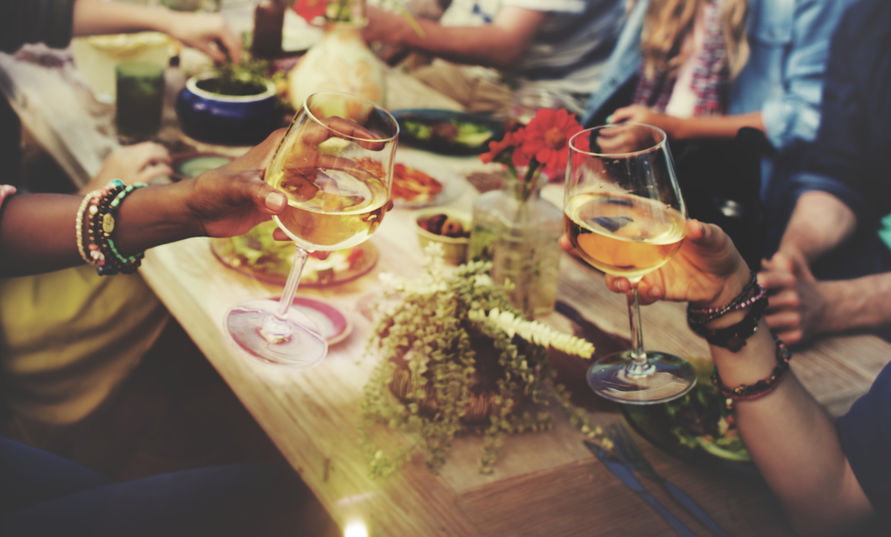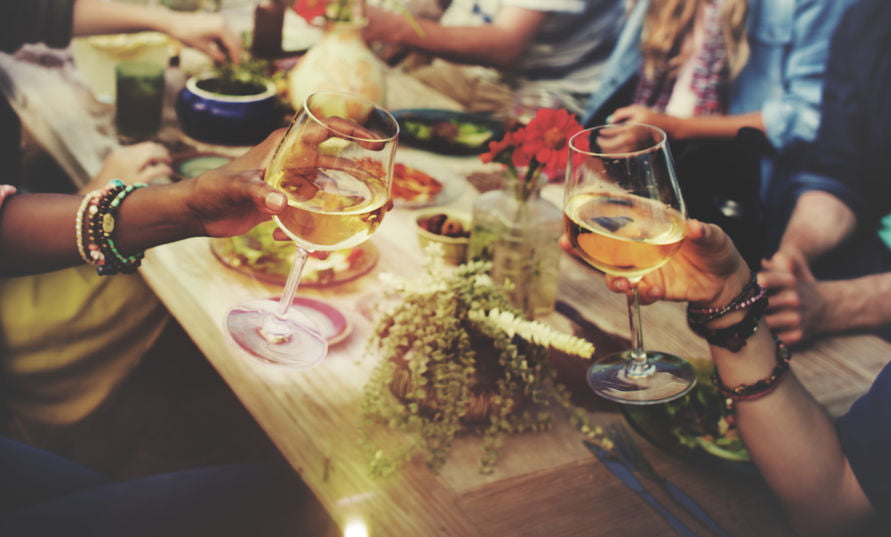 Wine, Wisdom, Words Presents: 100 Things To Do In Orlando
Wednesday, March 27, 6:30pm
Quantum Leap Winery
Writer's Block Bookstore, in partnership with Quantum Leap Winery, brings you a new speaker series highlighting bestselling authors paired with unique, sustainable wines. Each month features a different author who speaks and answers questions while guests enjoy Quantum Leap's wonderful wine. March's author is Jon Busdeker, a veteran, award-winning newspaper, television, and video journalist, and the host of Hungry Florida Man, an exploration of the Sunshine State as a food lover's paradise!
FREE admission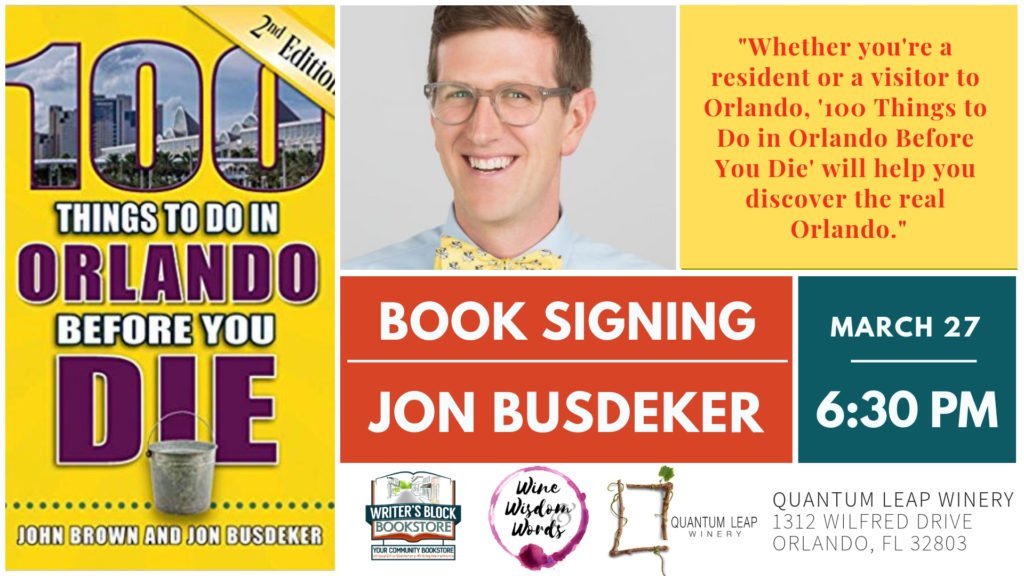 Florida Blueberry Festival
March 28-31
Formosa Gardens Event Center, Kissimmee
Enjoy fresh, locally produced, Florida Blueberries, live music, shop tons of vendors and indulge in some amazing award winning blueberry and fruit wines, foods, and various other goodies.
Festival of Fine Arts and Flowers
March 28-31
Orlando Museum of Art
A spectacular showcase combining Art in Bloom, Antiques Dealers, Tables in Bloom, and lifestyle expert James Farmer – all under one roof offering a kaleidoscope of beauty and inspiration! All at the Orlando Museum of Art.
$15
Orlando Walk For Wishes
Thursday, March 28, 6:30pm
Lake Eola Park
Walk For Wishes® is a nationwide Make-A-Wish® fundraiser that celebrates the more than 300,000 wishes that have already been granted, while raising funds for future wishes. It's a family-friendly event powered by wish families, volunteers, companies, donors and friends.
Food-On-A-Stick Rooftop Party
Thursday, March 28, 6:30-9:30pm
Paddlefish
Come aboard the 3rd deck and enjoy a reception-style rooftop party celebrating National Food-On-A-Stick Day. Foods include Lobster Corn Dogs, Chicken Satay with Peanut Sauce, Lamb Shish Kabob with Tzatziki and more. Ages 21+ only.
$80
Pepe's Truth or Dare Improv
Thursday, March 28, 9:30pm
SAK Comedy Lab
Pepe will host this over-the-top, adults-only improv show, featuring SAK professional improvisers performing off-the-wall, R-rated scenes that are all made up on the spot and inspired by audience suggestion.
$10
*FEATURED EVENT*
Friday, March 29, 6pm
Emeril Lagasse Foundation Kitchen House & Culinary Garden
Love the movie The Chef? Come and learn to make the food that made this movie come to life! Want to learn how to make the classic Cubano grill pressed sandwiches with Mojo lime, garlic & citrus marinade? Do crispy, crunchy, hot tostones drive you crazy and would you like to learn how to make succulent Cuban Picadillo? If you're craving the savory food and music of Cuba and Miami, come join the fun in this one-of-a-kind chef demo cooking class!
Recipes Include:
Cubanos Sandwiches- Pork cooked in Mojo Garlic Citrus Marinade with Grill Pressed Cuban Bread
Crispy Tostones with Plantains
Picadillo- Classic Savory Cuban Ground Beef Entree with Black Beans & Rice
Mango Green Onion Salsa
Mango Juice, Muddled Mint & Sparkling Water Refresher
$105/person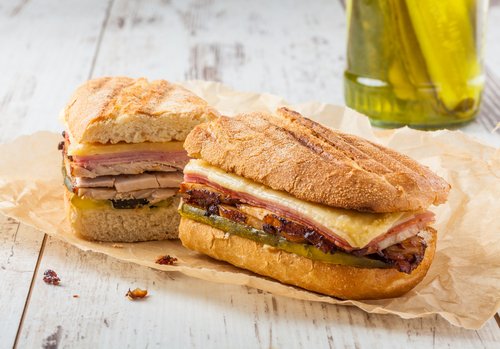 Friday, March 29, 6:30pm
Hard Rock Hotel at Universal Orlando
Don't miss your chance to see Taylor Dayne at the exciting Hard Rock Hotel at Universal Orlando, performing hits that include "Tell It To My Heart," "Love Will Lead You Back," "Prove Your Love" and more. Before the show, sip on specialty cocktails, munch on fabulous finger foods and mingle with other Session'ers. It's all included with your Velvet Sessions ticket!
$45 Standing Room, $50 Meet & Greet, $60 VIP. $1 from every ticket sold will benefit the onePULSE Foundation's mission to build a memorial and museum honoring all affected by the June 2016 tragedy at Pulse nightclub.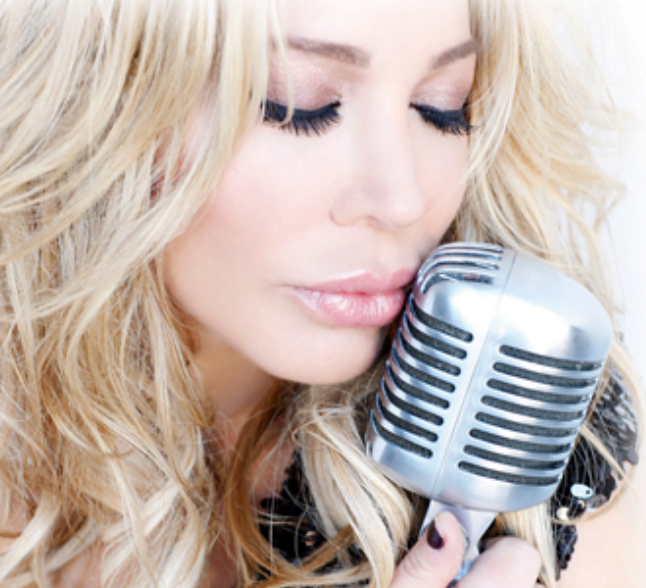 Sideline Wine & Dine
Friday, March 29, 7pm
Camping World Stadium
Sample fine wines, craft beers and delectable dishes from local dining spots and caterers. Proceeds benefit the Florida Citrus Sports Foundation, especially its annual summer camp program for the children of West Lakes.
Tickets start at $75
Abita Crawfish Boil
Saturday, March 30, 2-6pm
World of Beer (Downtown Orlando)
$15 – $30
Mixing It Up with Pulptown
Saturday, March 30, 5-6:30pm
The Courtesy
Join Pulptown at The Courtesy on March 30th where we will learn how to mix up three different cocktails with a variety of flavors and spirits! Aside from drinking three delicious (and strong) beverages, you will also learn the proper techniques to make the drinks and take home a recipe to keep the good times flowing.
$35
Beard in Baldwin Food & Wine Festival
Saturday, March 30, 7pm
4899 New Broad St, Baldwin Park
This all inclusive event will feature more than 35 local restaurants serving up flavorful dishes each with a thoughtful wine pairing. Guests will also be able to sample an array of craft beers and spirits while enjoying a live performance by The Legendary JC's.
$110; VIP tickets $175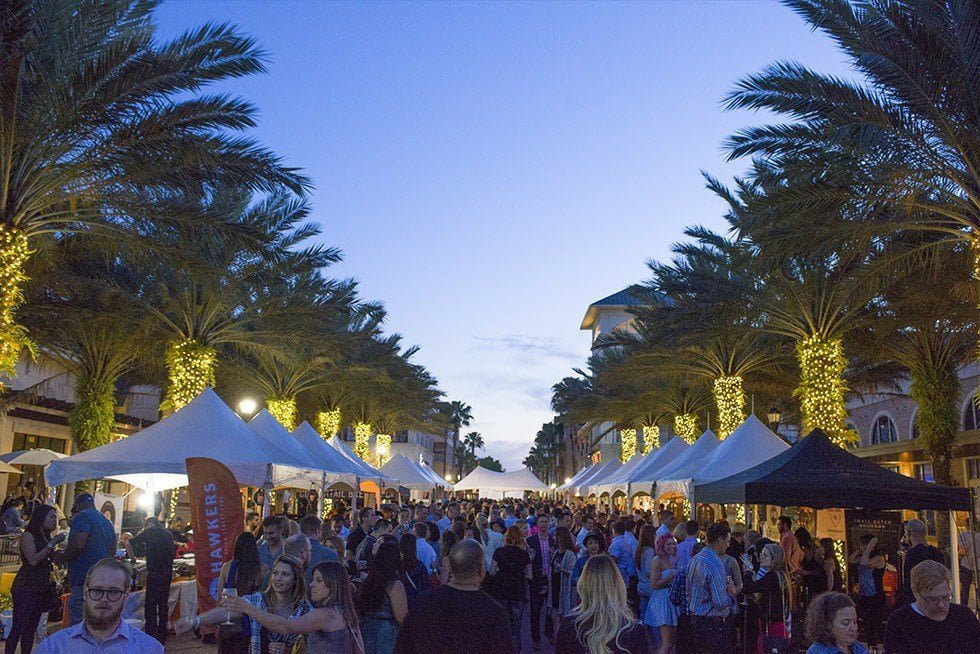 Orlando Flea – Downtown Indoor Makers Market
Sunday, March 31, 12pm
Celine Orlando
This tightly curated indoor gift market with 40 local makers, vendors and designers, lots of stiff dranks, and a smattering of local snack makers takes place inside a two-story, downtown, natural light-filled venue with rooftop bar. called Family and dog friendly. All ages welcome. Venue is not stroller friendly.
FREE Admission
Orlando City SC vs. D.C. United
Sunday, March 31, 6:30pm
Orlando City Stadium
Tickets start at $23
The Price is Right Live
Sunday, March 31, 7:30pm
Dr. Phillips Center for the Performing Arts
Tickets start at $39.50
Coming Up Next Month
Star Wars and More: The Music of John Williams
Saturday, April 13, 2 & 8pm
Bob Carr Theater
Michael Krajewski, Music Director of The Philly Pops and Principal Pops Conductor of the Atlanta and Jacksonville Symphonies, leads this concert, featuring the best of John Williams' legendary film scores, including pieces from Jaws, Schindler's List, Harry Potter, and the Star Wars series. In a career that spans five decades, composer and conductor John Williams has become one of America's most accomplished and successful composers for film and for the concert stage.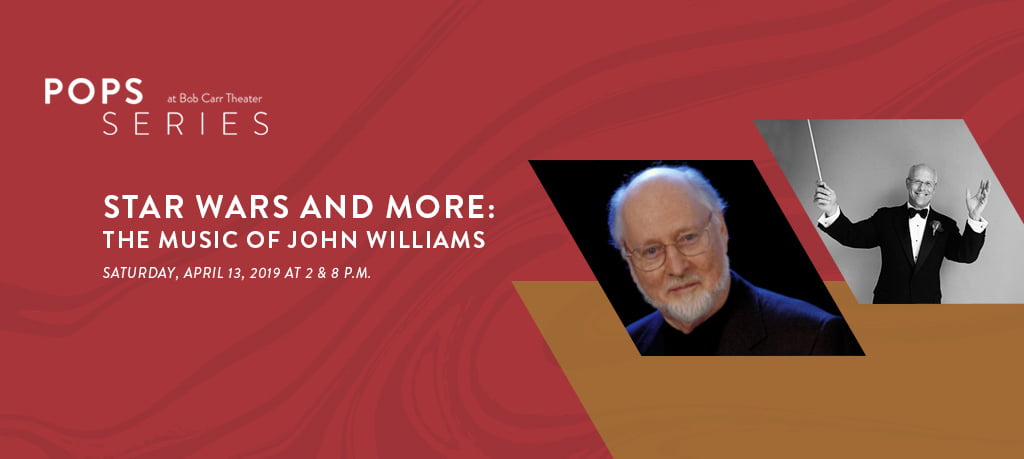 Check out our guide to the Top Orlando Events for 2019 for more ideas.
NEED MORE EVENT IDEAS?
Download the Date Night Guide App on your Android or iPhone, where you'll find hundreds of local events curated for couples. Simply access the Google Play or Apple App Store today to get started.
Feature image credit: Leu Gardens
Disclosure: some of the events mentioned in this post are hosted by some of our valued advertising partners.