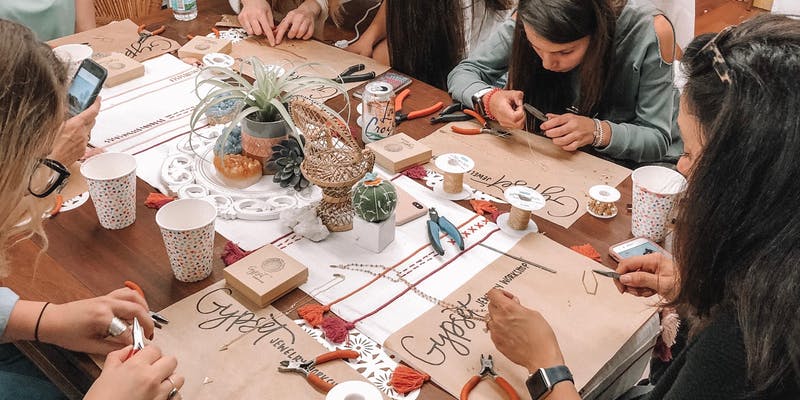 With so many fun things to do around Orlando, consider trying something different. There are fantastic local workshops and classes all around our city! With March being the start of spring, there is an entire section of gardening and floral classes this month, too!
Where to take Orlando workshops and classes:
ACTIVE CLASSES
African Dance Class
March 2, 9:30am
The Dancer's Pointe
Learn traditional African Dance Choreography while traveling through the continent of Africa.
$10 per person
Taproom Yoga and Beer
March 2, 11, 16, 23, 30, 11am
Ocean Sun Brewing
This class includes rejuvenating yoga and a pint of craft beer deliciousness at the end.
$10 per person
Flower Yoga Series
February 6, 13, 20, 27, March 6 and 13, 10-11:30am
Leu Gardens – Orlando
This is a six class series.
Join us for a nature inspired yoga practice! Moving with patience and breath we'll examine poses from the roots to the branches, finding ways to modify for all levels and bodies.
$72/person
Yoga in the Galleries
March 10, 6pm
Orlando Museum of Art
This yoga class takes place inside the exhibits of the Orlando Museum of Art.
$15 per person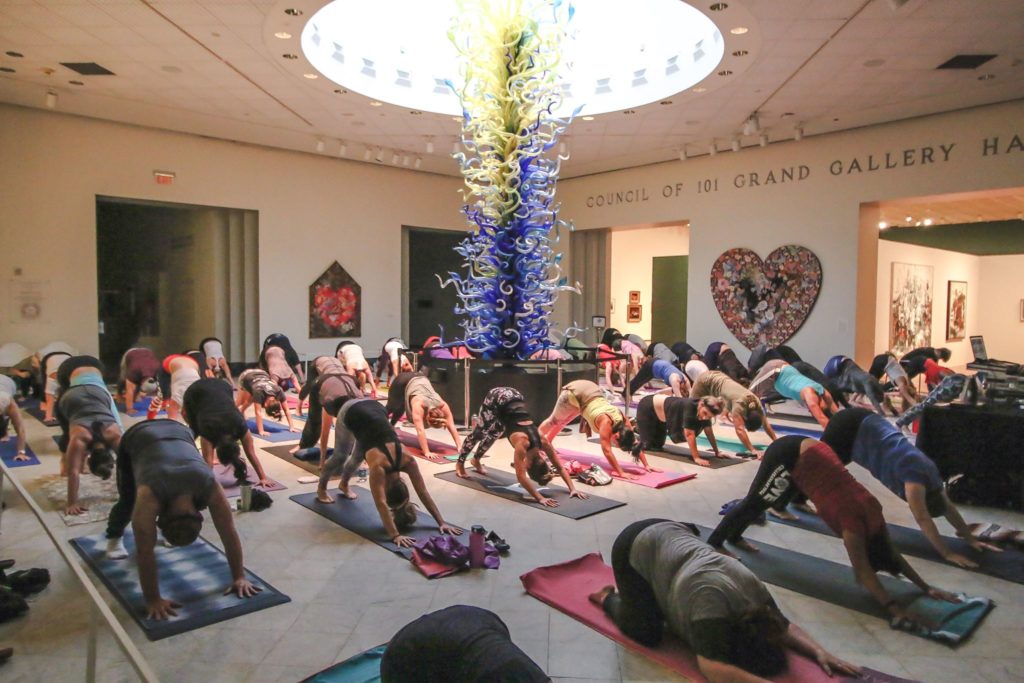 Wednesday WINE: Yoga on the Field
February 13, 6pm
Camping World Stadium
Wednesday W.I.N.E. is designed to socialize, share ideas and make connections with business and community leaders from all over Central Florida. Admission includes a 1-hour yoga session held on the field of Camping World Stadium followed by a post-yoga happy hour including appetizers and wine. Yoga mat rentals will be available for $3 each but you are encouraged to bring your own mat.
$10 per person
Rooftop Zumba
March 13, 6:30pm
The Balcony Orlando
For the class, please arrive early to get a good spot, bring a water bottle and be ready to shake ya booty. It's time for you to burn some major calories!
$8 per person
Bachata Downtown
March 15, 8pm
The Balcony Orlando
For the one-hour class, please arrive by 8pm ready to have fun and learn how to dance Bachata. After the class, we'll keep the music going until 11pm so you can practice your new moves!
$8 per person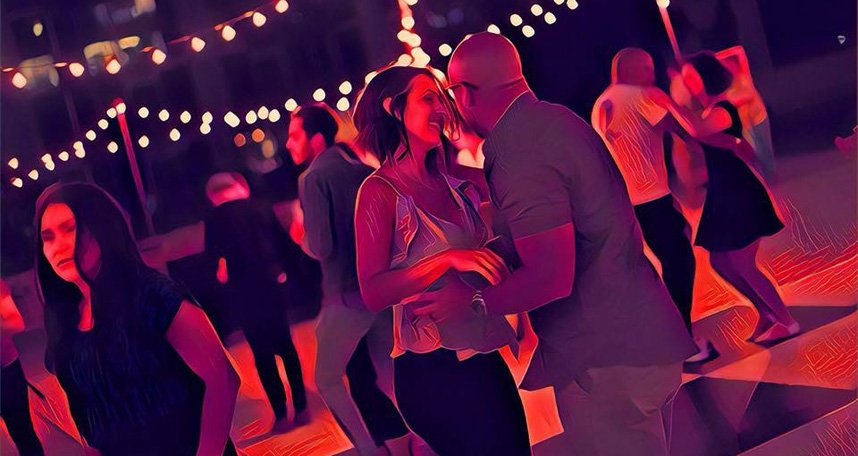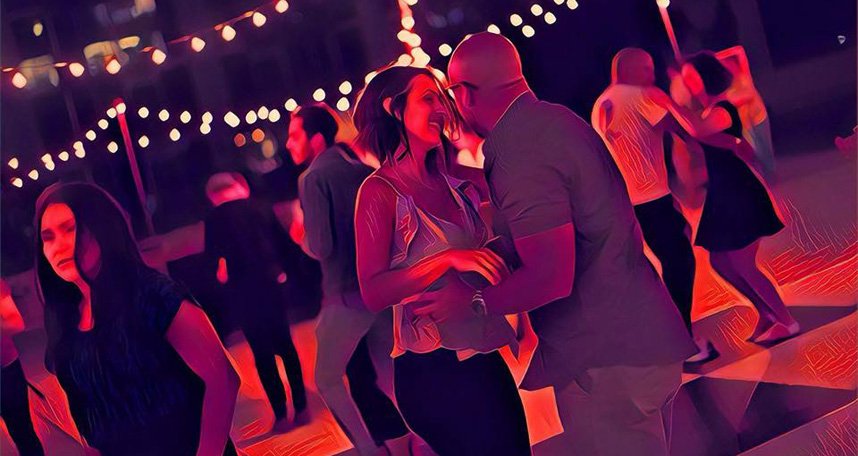 Yoga Under the Stars
March 15, 6:30pm
Orlando Brewing
This yoga class is taught under the stars with great music playing right outside of the brewery. Each ticket includes a 16 oz. Orlando Brewing beer of your choice.
$12 per person
Community Movement
March 23, 11:30am
Orlando Brewing
Join this class for some movement flow, games & riddles to feel more connected to your body and sharper in your mind, making progress faster and surprisingly fun.
$15 per person
Rest and Replenish – Candlelight Yoga
March 30, 8pm
Peaceful Peacock Orlando
Enhanced with the soft glow of warm candlelight, calming music, and surrounding you with aromatic blends in the air, Candlelight Vinyasa may bring you to a deeper, more relaxed and connected state of mind than you ever thought you could achieve.
ART CLASSES
Date Night Ceramics
March 1, 7-9pm
Crealde School of Art – Winter Park
Make a clay project during this date night workshop! You're welcome to bring your own bottle of wine to enjoy. Snacks and all materials will be provided.
$120/couple
Glass Blowing 101 Workshop
Multiple dates, 4-5pm
This glass workshop is essentially a guided tour throughout the glass blowing studio. The student will start by choosing the right colors, then shown the basic techniques, and will be helped along the process, so as to be able to complete the desired object.
$45/person
Dirty Pour Party at Orlando Brewing
March 3, 3pm
Orlando Brewing
Make your own 11×14 abstract fluid painting OR set of four coasters while sipping on local craft brews.
$50 per person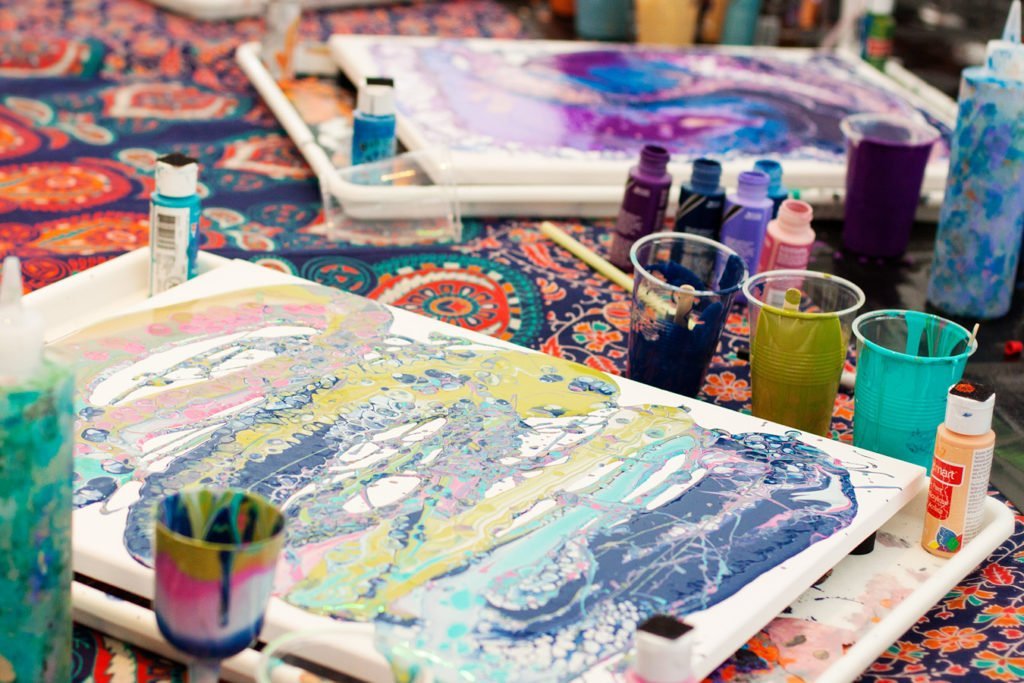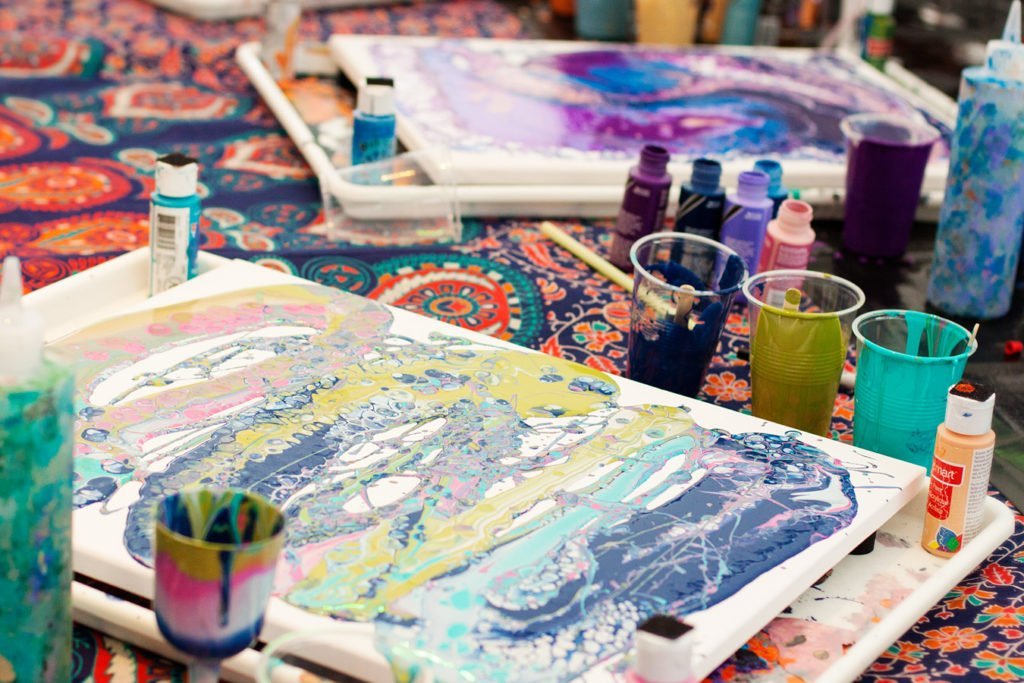 Pet Portraits in Pastel
March 6, 9am
Sam Flax Orlando
Want to create art inspired by your furry family members? Instructor Susan Long will walk you through various pastel techniques to create pet portraits.
$60 per person
Learn to Make a Wood Pen
March 8, 6pm
FACTUR
Learn to make a custom pen (or a wine bottle stopper) on the wood lathe. The night includes pizza, soft drinks (BYOB of wine if you like) and all materials.
$90 per person
Wedding Wood Sign
March 9, 7pm
Driftwood Market – Winter Garden
Our hands-on workshops teach you the techniques needed to create a professionally made custom sign with your own personal creativity in it.
$45 per person
Lily Pads Saturday Painting Workshop
March 10, 1pm
Maitland Art and History Museum
Combine painting and mixed media techniques focusing on the Florida beauty of lily pads.
$50 and $20 materials fee per person
Jewelry Workshop: Matching Rings
March 10; by appointment (1-5pm)
Maitland Art and History Museum
Make a set of matching rings for you and your favorite person!
$175 per couple
Pour in the Park
March 11, 14, 21, 22, 26 and 29, various times
Various Central FL Parks
Guests will be walked through the process of creating a fluid painting on an 11″x14″ canvas OR 4 tile coasters while enjoying some fresh air in one of Central Florida's beautiful parks.
$50 per person
Gypset Night Market Workshop
March 15, 6 and 7:30pm
East End Market
Learn the art of jewelry making and design your own pair of statement or dainty earrings to take home.
$55 per person
Alcohol Ink 101 Workshop with Lemesto: 8×10″ Artwork
March 15, various times available
East End Market
Arielle Rassel of Lemesto will lead this one-hour workshop where you'll learn the basics of alcohol ink and then apply what you've learned to make your own 8×10 abstract work of art.
$25 per person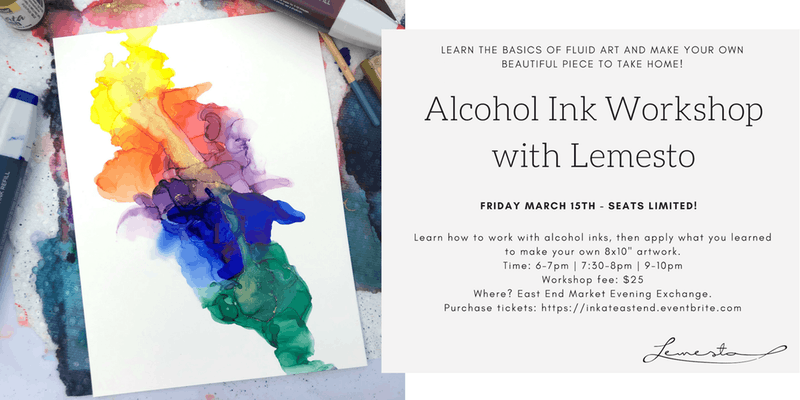 Modern Calligraphy Workshop: Acrylic Sign
March 15, various times available
East End Market
During this 1-hour workshop, you'll learn the basics of faux calligraphy and create your own acrylic name tags and sign to take home.
$25 per person
Art Night Out: Circle Weaving for Beginners
March 19, 6-8:30pm
Orlando Museum of Art
This monthly adults-only workshop includes an adult beverage to sip while you work! During this workshop, you'll learn how to create a simple, reproducible circular loom and master weaving in the round without needles.
$30 per person (non members) or $27 per person (member)
Chalkboard Calligraphy
March 20, 7pm
Grape and the Grain Wine Bar
Turn your regular old handwriting into beautiful calligraphy you'll be proud to show off. Take the skills the instructor teaches and create not one, but two, adorable chalkboard signs for you to take home!
$30 per person
BeachScapes Workshop with The Dirty Pour Project
March 28, 6pm
Blue Jacket Park
This unique workshop will walk guests through the process of creating an aerial beach scene using the fluid painting method.
$75 per person
Watercolor Florals Basics
March 30, 10am
Leu Gardens
Discover the many possibilities and techniques for using watercolor paints, with a focus on loose floral watercolors.
$75 per person
Art Wars – Paint a Storm Trooper Helmet
March 31, 12pm-8pm
Massimo Art Gallery
Paint and customize your very own Stormtrooper Helmet Money Bank and browse the art gallery.
$20 per person
Dirty Pour Party at Ocean Sun Brewing
March 31, 4pm
Ocean Sun Brewing
Make your own 11×14 abstract fluid painting OR set of four coasters while sipping on local craft brews.
$50 per person
GARDENING AND FLORAL CLASSES
Tropical Backyard Florist
March 2, 10am
Leu Gardens
Learn to make one-of-a-kind tropical floral arrangements during a hands-on workshop using Florida's large assortment of beautiful tropical plant material along with found objects and an assortment of recycled and readily-available plant containers.
$16 per person
Macrame Plant Hanger Workshop
March 3, 6pm
The Nook on Robinson
Learn how to weave four useful knots to sculpt a beautiful handmade work of art. Class fees provide you with hands on instruction, cord, beads and tools to complete one Plant Hanger.
$35 per person
Wood and Succulent Class
March 6, 6:30pm
Hammer and Stain Clermont
Create a planter for your favorite succulents.
$69 per person
Make a Living Succulent Picture Frame
March 7, 7pm
East End Market
Become an artist and a gardener as you create a Living Succulent Picture together!
$95 per person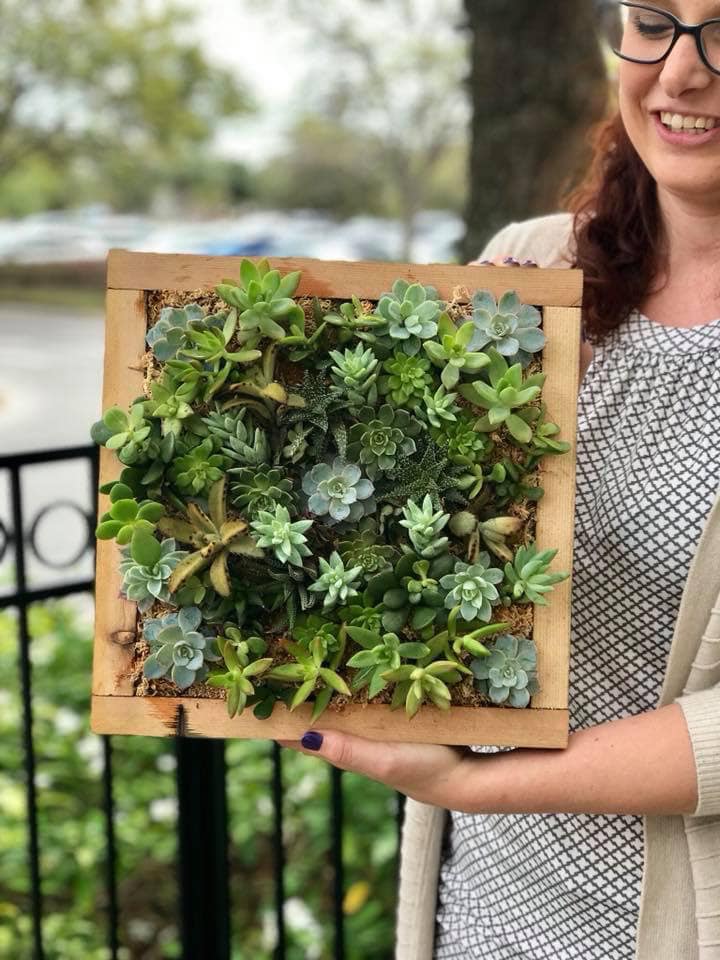 Blooms and Brunch
March 10, 3pm
In Bloom Florist
Get your brunch on while you design a fresh spring floral arrangement and sip a mimosa.
$75 per person
Plant Nite Butterfly Kisses
March 11, 7pm
Crooked Can Brewing
Make a terrarium at this fun brewery or go for your own planting creation.
$47 per person
Evening Exchange Floral Workshop
March 15, 6pm and 8pm
The Floral Studio at East End Market
Join the Porch Therapy team for a floral arrangement workshop.
$45 per person
Printing with Plants
March 18, 1pm
Leu Gardens
Using fresh leaves and plants, you will "ink" each specimen with special textile paints to produce a lovely end result.
$35 plus $10 supply fee per person
Living Succulent Picture Frame
March 30, 10am
Leu Gardens
Using a variety of locally grown succulents, you will design your own succulent picture frame with FarmGal Flowers and learn to plant and care for your masterpiece.
$90 per person
FOOD + WINE CLASSES
Beer Geek Training
March 7 and 21, 7pm
Dead Lizard Brewing Company
Do you love craft beer? Expand your knowledge at this bi-weekly class led by head brewer, Richie. You'll take a tour of the brewery, partake in a guided tasting of four beers, and learn craft beer basics about the brewing process and tasting beer.
Registration not required; purchase the featured beer flight for the evening to participate
B&B Original Cocktails
March 9 and 16, 3:30pm
Bitters & Brass
Unleash your inner mixologist during this cocktail class all about Bitters & Brass' original cocktails. You'll work at your own cocktail station and all materials are provided. Learn the history behind the drinks you're making as well as basic techniques.
$50/person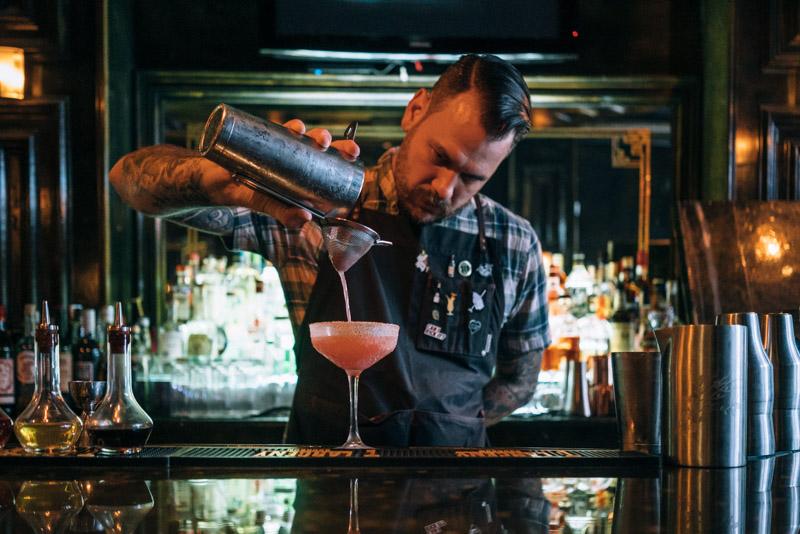 Rooftop Wine Experience
March 11, 5pm
Paddlefish Disney Springs
This monthly wine experience and discussion is led by Paddlefish's Sommelier team featuring wine flights from around the globe and light bites from our kitchen.
$40 per person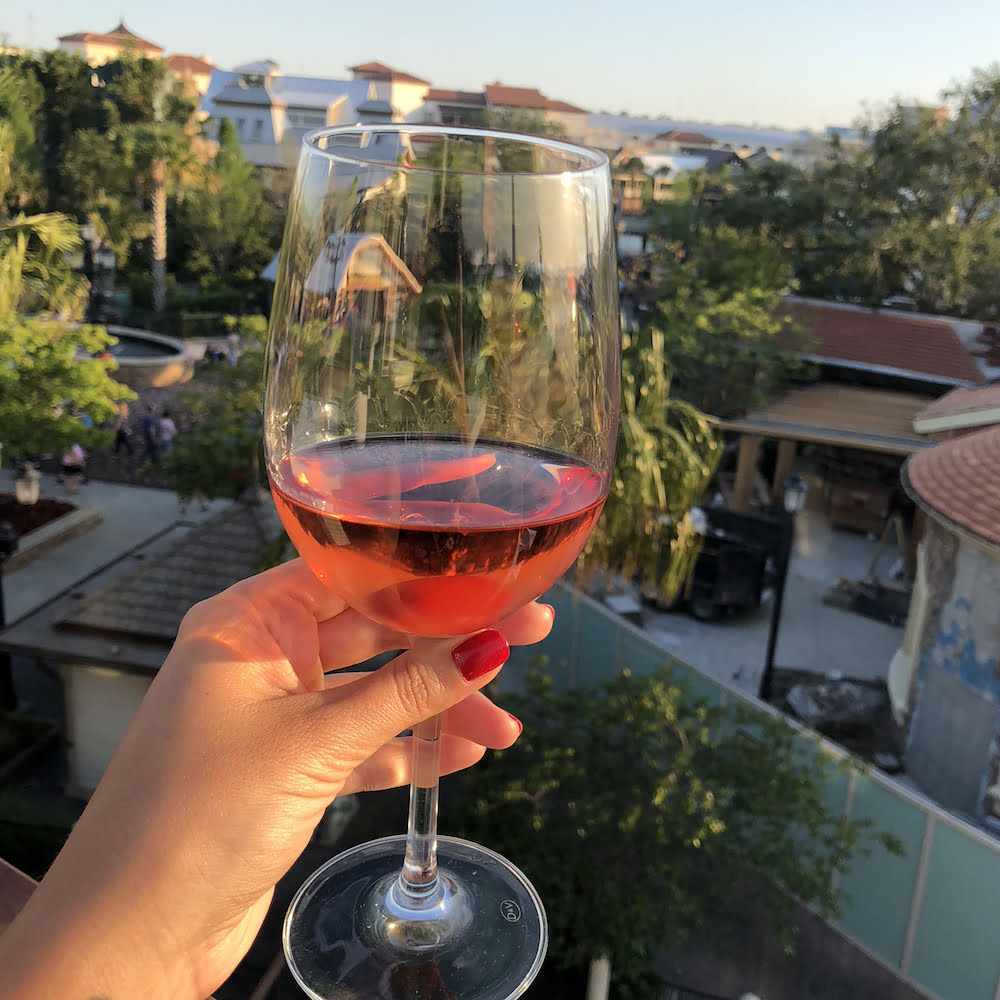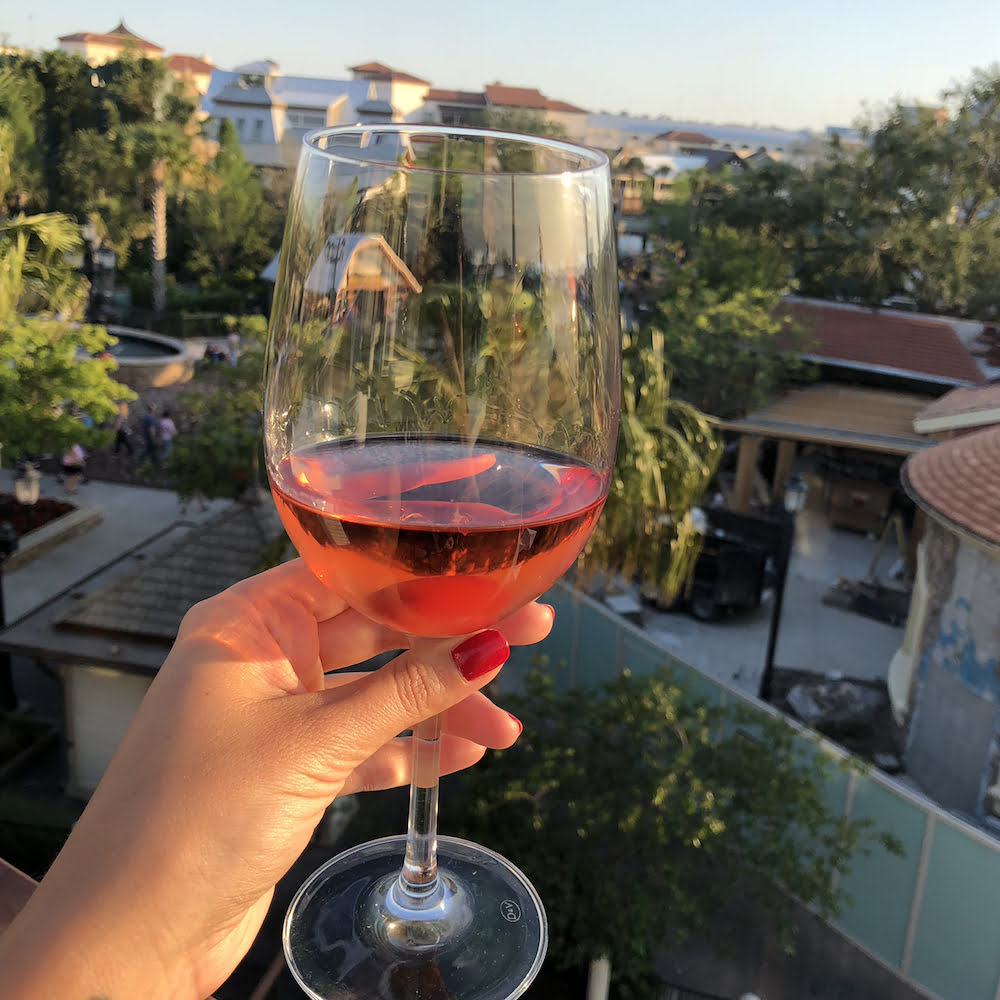 The Kitchen Garden: Cooking with Herbs
March 16, 11:00am
Leu Gardens
Prepare an assortment of sweet and savory dishes where herbs take center stage. Plus you'll sip on herb-infused beverages while we cook. This event is also BYOB.
$65 per person
Doughnut and Beer Pairing
March 20, 7pm
Orlando Brewing
Dig into sweet & savory organic mini doughnuts paired perfectly with four of our organic brews.
$20 – tickets on sale soon
Pasta from Scratch
March 22, 6:30
Brew Theory
The skilled chefs at Orlando Meats will guide you through a hands-on lesson on making delicious, homemade semolina egg pasta. Learn the step-by-step process on making the dough, rolling out noodles, and try your hand on a pasta machine.
$50 per person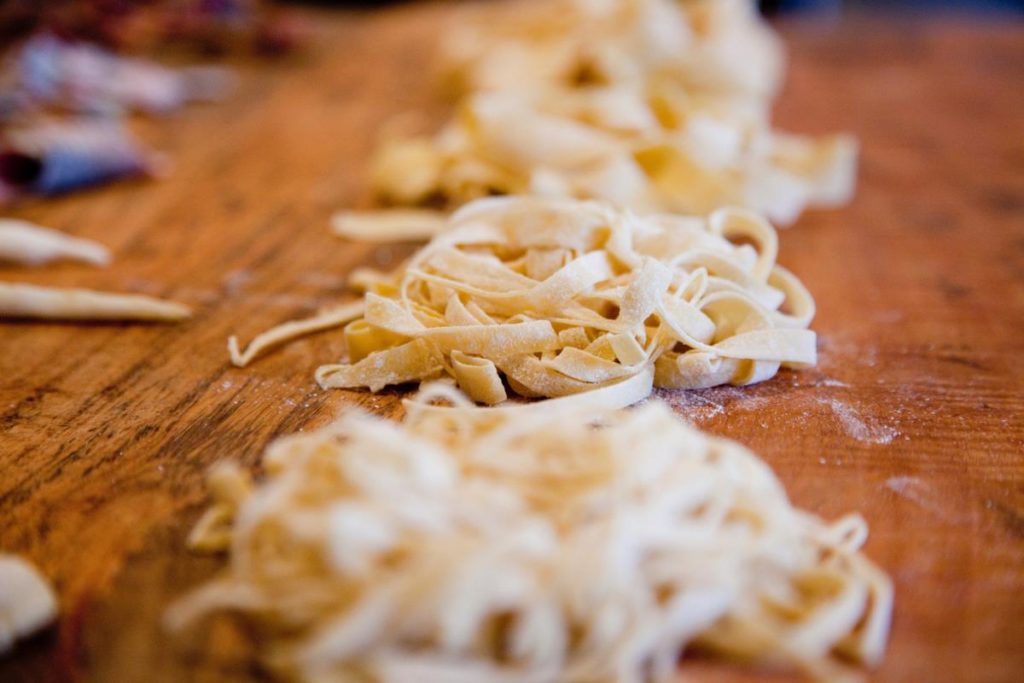 Florida Cutting Board Crafting and Charcuterie
March 26, 7pm
Whippoorwill Beer House
Personalize your own Florida-shaped cutting board with a wood burner and then learn how to craft the perfect charcuterie board using delicious ingredients in this class taught by Alyssa Campbell of Alyssa Makes Something.
$55 per person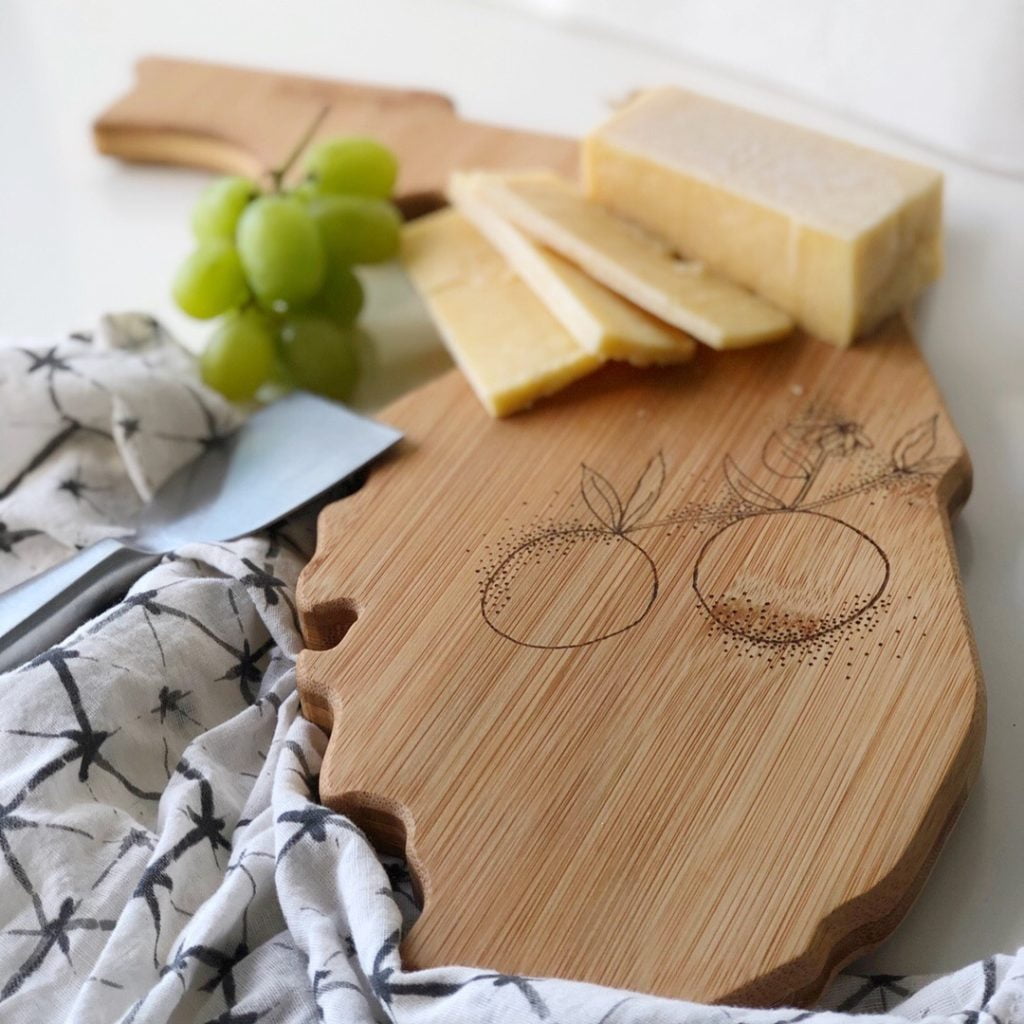 Florida Honey Varietals
March 31, 1pm
Rockledge Gardens
Learn how the flavor profile and color of honey are shaped by the floral nectar source bees feed on. Attendees will be treated to a sweet spread of 8 different Floridan honeys and will learn how to identify nectar sources, how to pair honeys with a variety of foods and libations, and how to host their own honey tasting party!
$5 per person
OTHER CLASSES
How to Start Your Own Podcast
March 8, 6:30pm
Brew Theory
Tony McGehee, host of the Emerging Entrepreneurs podcast, is giving you the rundown on exactly what you'll need to get started. From equipment to content, he will cover it all! Brew Theory will be offering workshop students $1 off beer and wine during class!
$20 per person
Aromatherapy Masterclass
March 16, 9:30am
Leu Gardens
Learn about the ancient philosophies of phyto-aromatherapy, current practices for a plethora of health issues, essential oil benefits, applications and safety.
$35 per person
Know of an awesome class we missed? Share it in the comments!
Disclosure: Some, but not all, of the events featured in this post are hosted by some of our valued advertising partners.
Feature image credit: Gypset