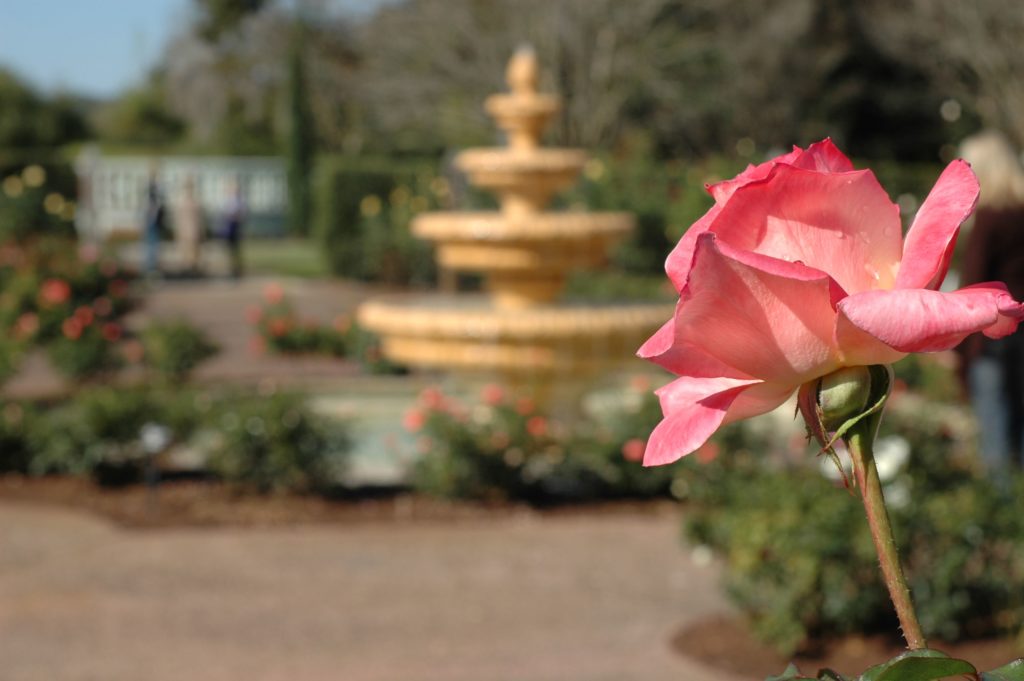 A great date day or night doesn't have to break the bank! There are so many ways to enjoy quality time together for little or no money. Here we've put together a list of some of our favorite free things to do in Orlando this spring. Plus, many of them are outdoors, so you can appreciate every bit of the beautiful Florida sunshine together.
1. Get your Groove on at a Silent Disco
On Thursday, April 25 at 8pm, Crooked Can's Barrel Room will transform into a silent dance party during the return of McSwagger's Silent Disco. Jam out to your favorite tunes as DJs stream tunes into your headphones.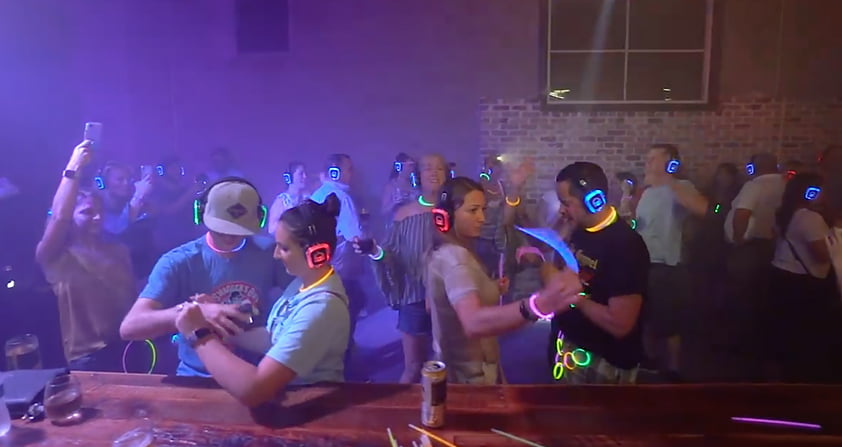 2. Watch a Free Movie
Soak up the fabulous spring weather by watching a free outdoor movie. Try Movie Mondays at A La Cart, complete with outdoor food trucks and a great selection of craft beer and wine available for purchase. Or, visit Central Park in Winter Park for Popcorn Flicks in the Park hosted by Enzian Theater on the 2nd Thursday of each month. Movie-goers are welcome to bring blankets or chairs and picnics and enjoy a free movie under the stars.
Upcoming Movie Mondays:
March 18: Harry Potter and the Prisoner of Azkaban
March 25: Ferris Bueller's Day Off
April 1: Fifth Element
April 8, 15, 22: Avengers series
April 29: Harry Potter and the Goblet of Fire
Upcoming Popcorn Flicks in the Park:
March 28: Smokey and the Bandit
April 11: Bill & Ted's Excellent Adventure
May 9: Batman: Mask of the Phatasm
Our year-round guide to outdoor movies in Orlando has loads more ideas.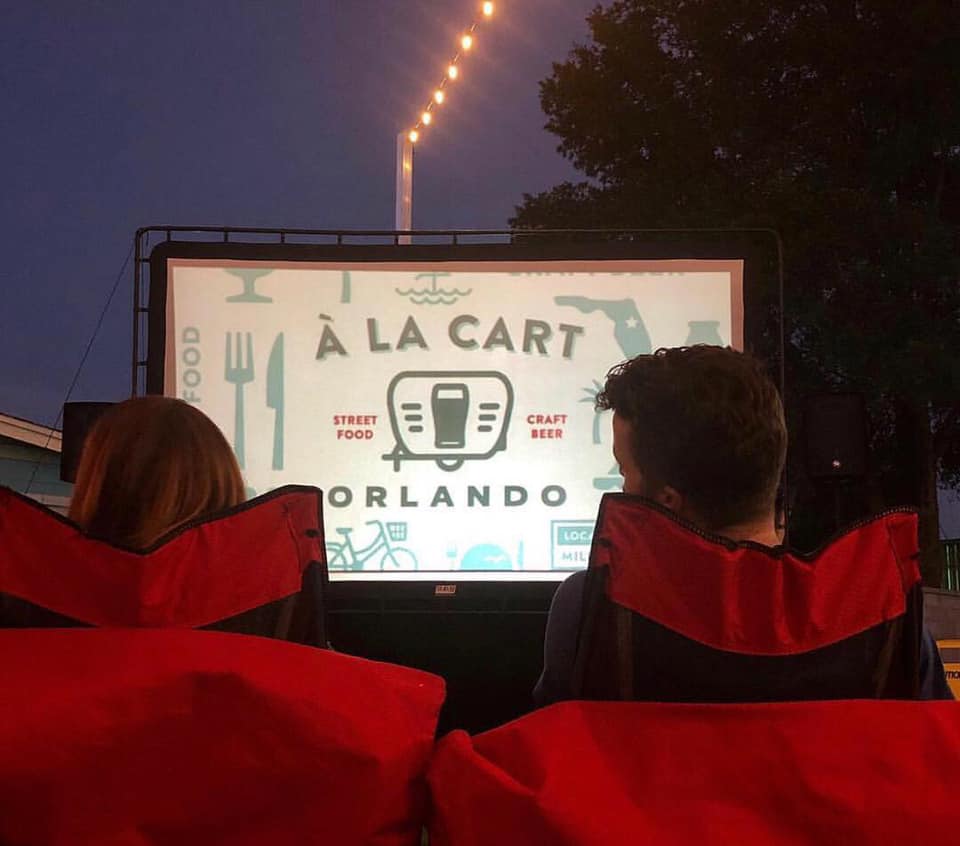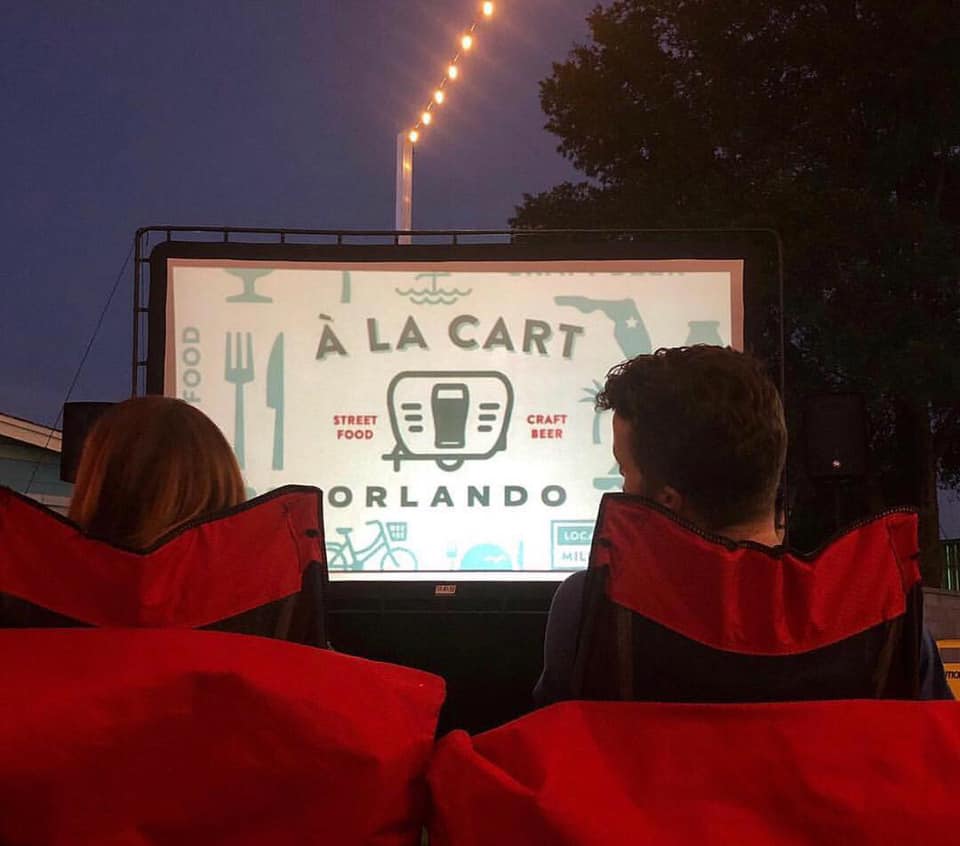 3. Check out East End Market's new Evening Exchange
This new monthly event at East End Market kicking off Friday, March 15 will celebrate tons of local makers and entrepreneurs. From 6pm-10pm there will be interactive workshops, culinary demonstrations, food specials, craft cocktail bars, & more fun ways to celebrate and spark inspiration.
4. Celebrate St. Patrick's Day
Several Orlando area venues are hosting awesome and free St. Patrick's Day celebrations. Here are a few ideas:
Raglan Road Mighty St.Patrick's Festival
March 15 -17
This annual weekend celebration offers free admission on Friday and Saturday with live music from 3pm-1am on Friday and 11am-1am Saturday. Plus, the Raglan Road Irish dancers you know and love will be there too! A cover charge of $10 will apply on St. Patrick's Day.
Crooked Can Celtic Festival
March 15-17
The largest Celtic festival in Central Florida is back for its 4th year this March. Festival-goers can look forward to live Celtic music, performances by traditional Irish dancers, local vendors, tons of tasty food, and more. Of course, there will be a bountiful supply of Crooked Can brews for a full weekend of fun times.
Baldwin Park St. Patrick's Festival
Saturday, March 16, 12pm-6pm
Tons of vendors, food trucks, entertainers, and more will turn Baldwin Park green to celebrate St. Patrick's Day. This free festival will close off a section of New Broad Street so that guests can walk around with drinks in hand and fully enjoy the celebration.
Boxi Park St. Patty's Weekend Celebration
March 14-17
Head to Boxi Park in Lake Nona for this festive and free celebration featuring drink specials all weekend and Irish step dancers on Saturday from 6-8pm.
5. Explore Orlando by Bike or on Foot
Orlando has so many beautiful, well-kept trails to explore. Cruise along the Orlando Urban Trail past murals and go for a spin around Mills 50, or bike the West Orange Trail. A few of our favorite West Orange Trail routes include Killarney Station to downtown Winter Garden (with a stop at Oakland Nature Preserve to walk the boardwalk) and from Chapin Station to Chua Bao An Buddhist Temple. Also try the Cady Way Trail, Lake Apopka Trail (hills!), and Seminole Wekiva Trail.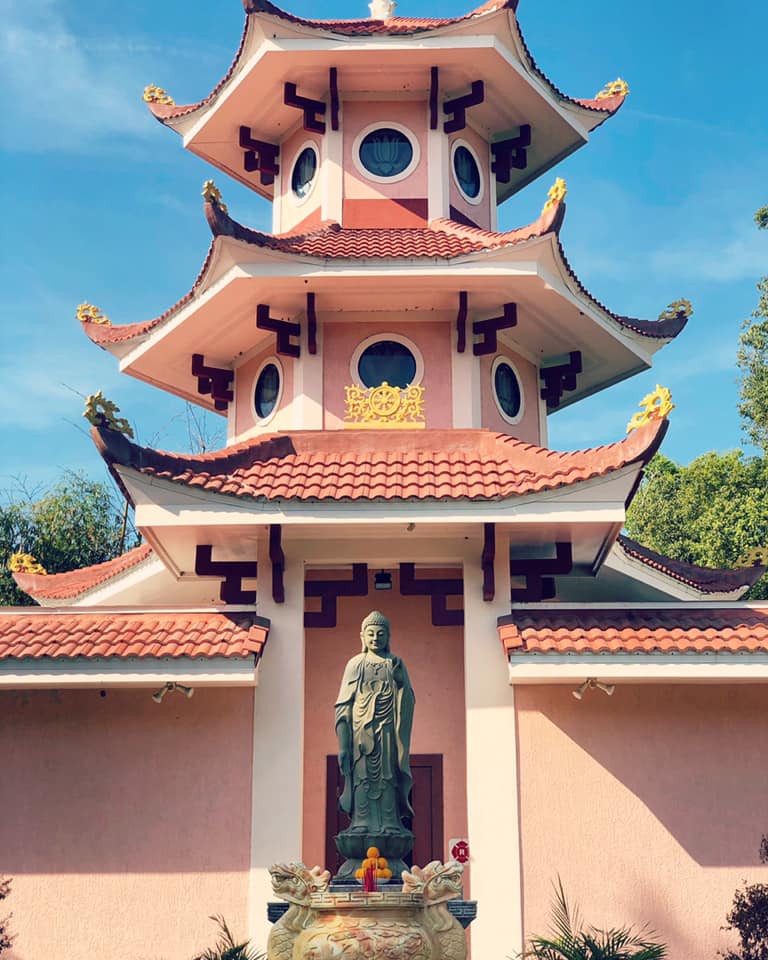 6. Experience a Pop-Up Bunny Cafe
On Saturday, March 30, snuggle up to some adorable and adoptable bunny rabbits at The Nook on Robinson's pop-up Bunny Café! Admission is free, but you'll be able to purchase a refreshing cold brew from Framework Coffee. There will also be yummy baked goods for humans, and bunny-friendly treats available by donation.
7. Peruse an Arts Festival
Spring plays host to several awesome artsy festivals around the Orlando area. Here are a few to mark on your calendar:
The Winter Park Sidewalk Art Festival
Friday, March 15-Sunday, March 17, 9am-5pm
One of the nation's oldest, largest, and most elite outdoor art festivals happens yearly right in the heart of Winter Park. There are also several vendors selling treats like lemonade, kettle corn, Italian ice, barbecue, and more! This year is the festival's 60th anniversary, so get ready to celebrate!
Spring Fiesta in the Park
Saturday, April 6 – Sunday, April 7
Over 200 artists, vendors, and food stands will fill Lake Eola Park to celebrate and enjoy the start of spring in Central Florida. There will be plenty of picnic space as well as live music to enjoy.
St. John's River Festival of the Arts
Saturday, May 4 – Sunday, May 5
Historic Downtown Sanford is hosting this fine arts & crafts festival to showcase artists from across the country. Stroll through the brick streets while enjoying live music, gourmet bites, craft brews, and gorgeous art.
2019 Mount Dora Spring Festival
March 16-17
230 W 4th Ave, Mt Dora
More than 200 fine and fun artists, craft vendors and musicians fill the historic streets of downtown Mount Dora. Beer, festival food, wine tasting and a free kid zone for the kids will be available.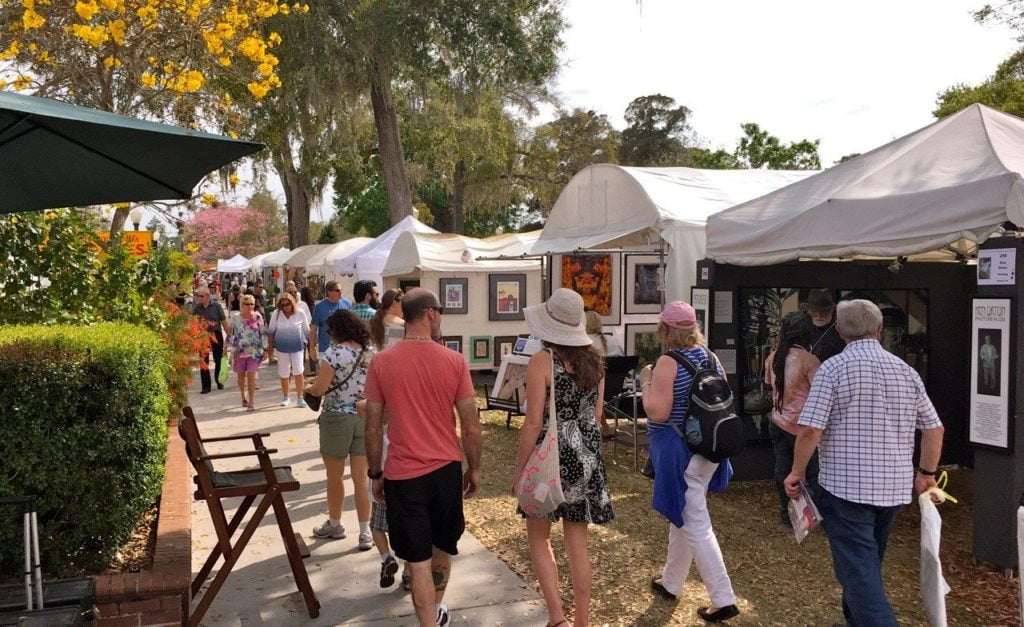 8. Immerse Yourself in Art Around Town
Presented by Snap! Orlando, the City Unseen public art project allows you to become immersed in multiple augmented reality art exhibitions throughout Orlando. Conduct a DIY tour to visit all of the stops, experiencing each installation through the free accompanying City Unseen mobile app. Check out the map here, and be sure to download the app so you can participate in the [AR]t!
9. Attend the Orlando Flea
Returning on Sunday, March 31, the Orlando Flea involves 45 local and regional artists, crafters, and makers are coming together for an afternoon of shopping, music, and fun. Presented by The Daily City, the event will be held at Celine, a beautiful two-story venue in downtown Orlando. Attendance is free, but bites and beverages (alcoholic and non-alcoholic), as well as locally-crafted and vintage goods will be available for purchase. The event is open to all ages and dog-friendly!
10. Try free samples at a Local Farmer's Market
Go window shopping at one of Central Florida's best farmer's markets. Try the Winter Garden Farmer's Market for live music, samples, and window shopping for local goods and art. Or, head to Lake Eola Park for the Sunday Orlando Farmer's Market. There are dozens of art vendors, local makers, and food stalls. We also love the Lake Mary Farmer's Market, Winter Park Farmer's Market, and Maitland Farmer's Market.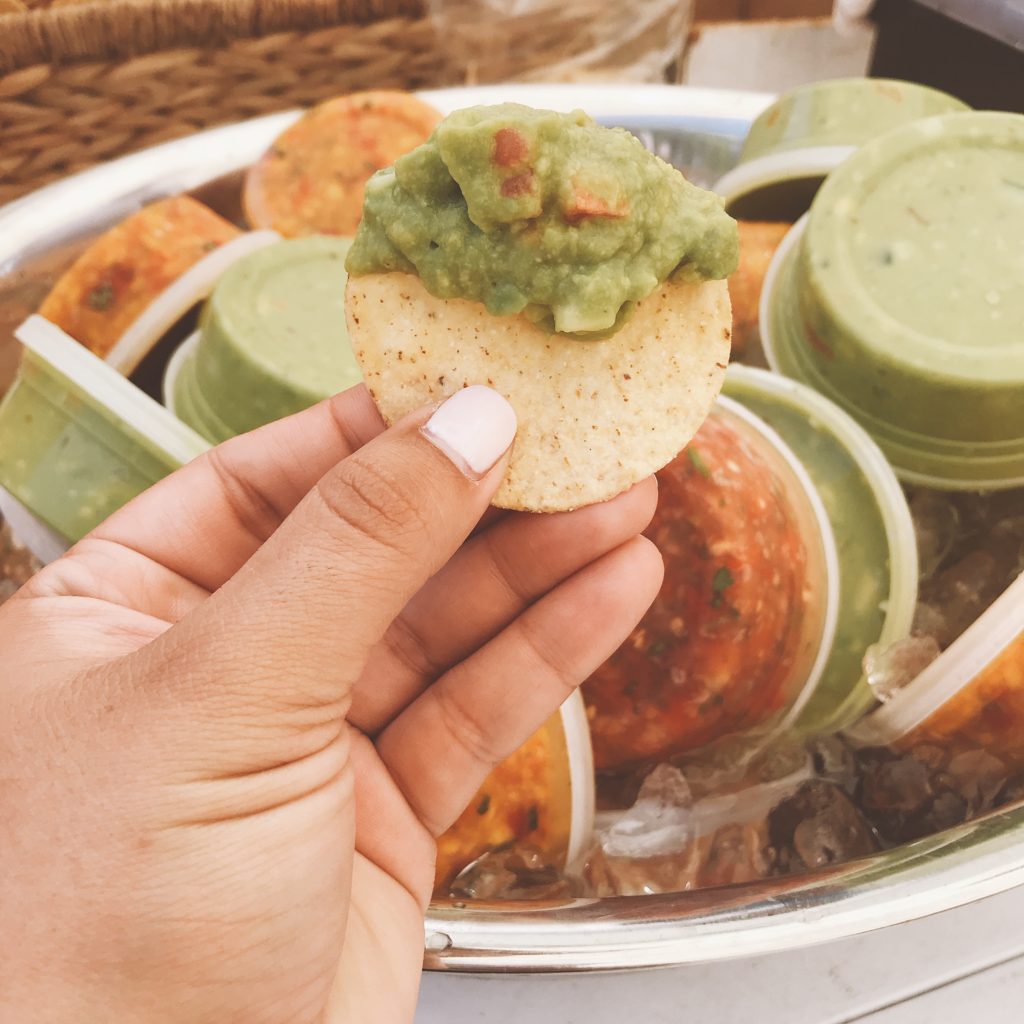 11. Attend the Florida Blueberry Festival
The Florida Blueberry Festival returns this year at its new home in Kissimmee at the Formosa Gardens Event Center from March 28 – 31, 2019. Enjoy fresh, Florida-grown blueberries, jam to live music, shop with tons of local vendors, and treat yourself to some special blueberry-centric items such as wines, pastries, and more!
12. Celebrate Cinco de Mayo
One of the biggest Cinco de Mayo celebrations in town goes down at Pepe's Cantina. For the third year in a row, the Winter Park location will be hosting their Hannibal Square block party on Sunday, May 5. Entry is free, but you'll probably want to bring some cash to purchase yummy tacos and take advantage of drink deals. This year, Pepe's Church Street location will be hosting a block party as well.
13. Visit a Local Museum for Free
From November-April, the Morse Museum in Winter Park offers free admission on Friday evenings from 4-8pm. Take advantage of the chance to see the stunning collection of Louis Comfort Tiffany glass at no cost to you.
On March 21, CityArts will be celebrating its grand opening at its new home in the historic Rogers Kiene Building in Downtown Orlando. The space includes five individual art galleries to explore and multiple free exhibitions. This event coincides with the monthly 3rd Thursday Gallery Hop, another awesome free arts event to attend!
The Cornell Fine Arts Museum rotates its exhibitions throughout the year. Although it is located right on the Rollins College campus, it is open to the public for free year-round. After visiting the museum, we recommend walking a few blocks over to the Alfond Inn to check out their art displays. Also owned by Rollins College, the hotel has a rotating display of contemporary art on display year-round.
Admission is always free to the Polk Museum of Art at Florida Southern College, an affiliate of the Smithsonian. The museum's permanent collection includes works from Andy Warhol, Pablo Picasso, and more. A visit to the museum makes for a great Lakeland day trip.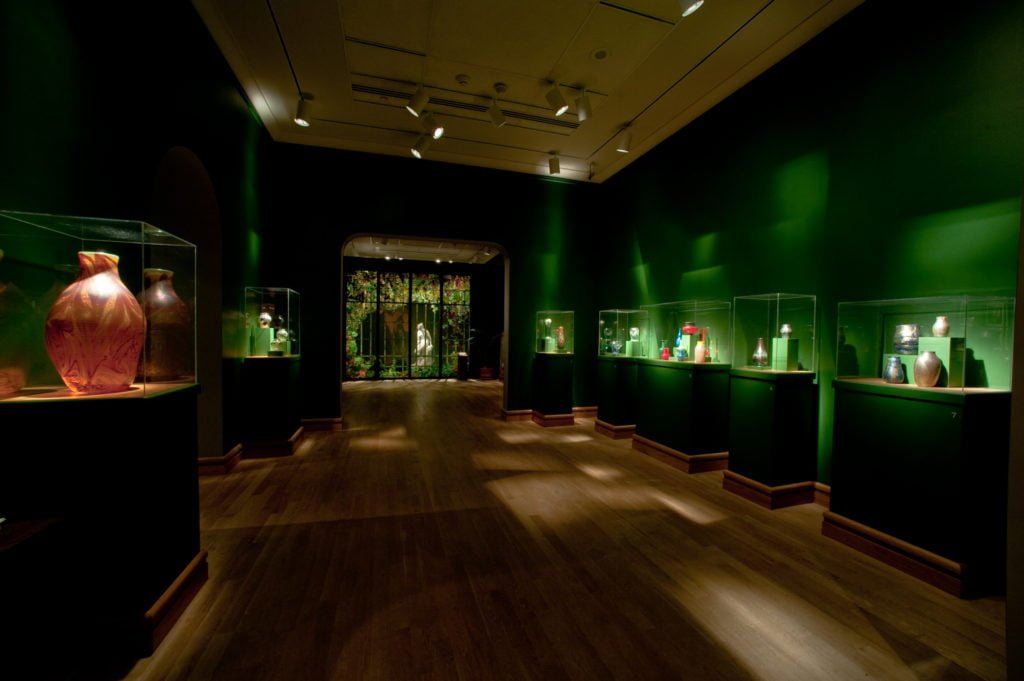 14. Attend a Spring Market or Celebration
Swing into Spring at The Nook
Friday, March 15
The Nook on Robinson is hosting a 50's and 60's themed Sock Hop to celebrate spring! The event has no cover, and there will be drink specials all night like $1 shots and $5 cocktails.
Will's A Faire Vintage & Indie Art Spring Market
Sunday, March 24
Celebrate 4 years of Will's A Faire with their Spring Market. Check out more than 50 local makers, artists, and vendors. There will be live bands to enjoy, plus crafts cocktails, beers, and food trucks.
Spring Fever in the Garden
Saturday, April 6 – Sunday, April 7
The Bloom and Grow Garden Society and the city of Winter Garden are teaming up to celebrate spring! What better location to do so than along Winter Garden's aptly-named Plant Street? There will be a wide variety of vendor booths, raffles, live entertainment, an interactive butterfly exhibit, and more!
2nd Annual Audubon Spring Market
Saturday, April 6
Some of Florida's favorite artists, vendors, and more will be in attendance at the Audubon Park Garden District's Spring Market. Enjoy live music while strolling under the sun and browsing through tons of vintage and locally-crafted goods. Some vendors you can look forward to include: Tamale Co. Mexican Street Food, Bahaari Accessories, The Chiffon Cat Vintage, Grumpy Bert's BBQ, and more!
15. Attend Sanford's Monthly Street Party
Downtown Sanford's monthly Alive After 5 street party celebrates the historic community with local art, live music, craft beer, yummy food, and shopping. From 5pm-8pm on the 2nd Thursday of each month, walk around and enjoy local restaurants, art galleries, bars, and more. The party has a different theme each month. March will celebrate Shamrock Nights, April will be Pirate Fest, and May will be Sanford de Mayo.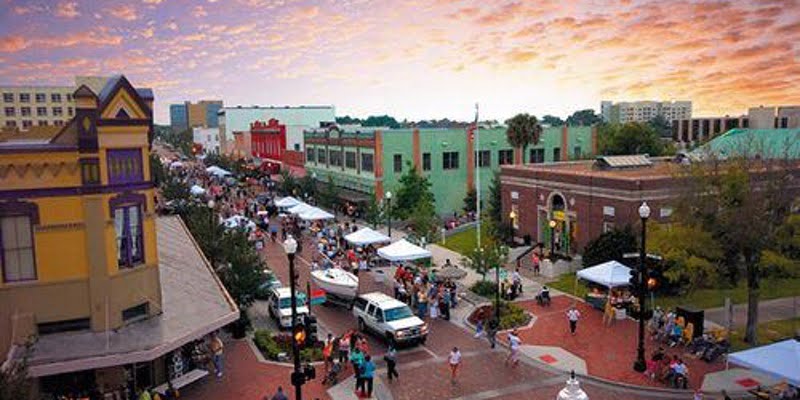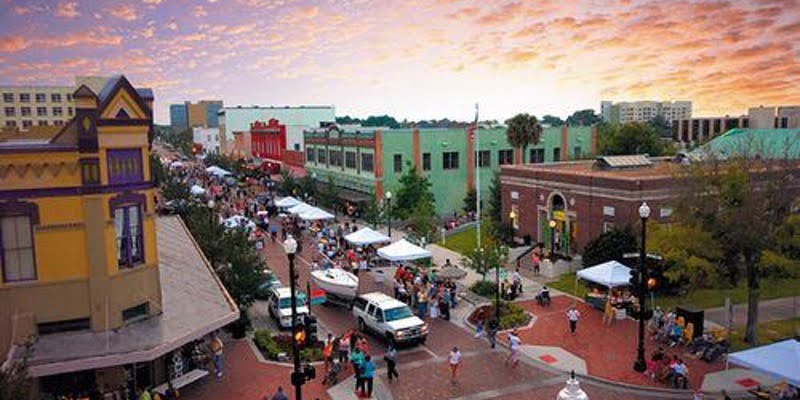 16. Transform from Muggle to Wizard at a Harry Potter-themed Market
Hourglass Brewing is hosting a full day of Harry Potter-themed fun at their free Witches and Wizards Market of Orlando on Saturday, April 20. Enjoy craft brews, local vendors, and maybe even some fantastic beasts. There will even be a Wizard's Duel! This event is kid-friendly, and dog-friendly outdoors.
17. Walk Around a Garden or Park
Soak up the sunshine by spending a day outdoors. For a date night twist, pack a blanket and a picnic basket.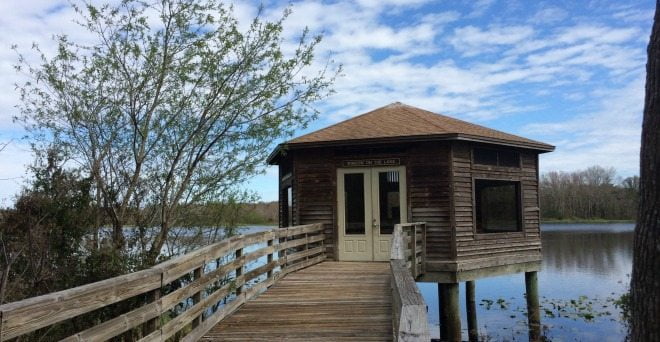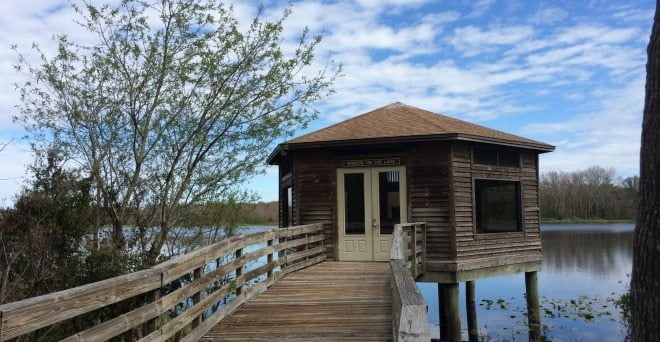 18. Adopt a Rescue Dog for the Day
Pet Rescue by Judy offers a free Dog 4 a Day Program which invites you to adopt an adorable rescue dog for the day. Take your new furry friend to a local park for a hike, play in the park, or just chill out at home.
19. Enjoy a Free Concert
Winter Park Spring Pops
Sunday, March 17, 3pm
Central Park, Winter Park
Enjoy this free concert in beautiful Central Park in Winter Park. Music Director Eric Jacobsen leads the Orlando Philharmonic Orchestra in their annual Spring Pops program, perfect for the entire family.
Rhythms at the Roost
Saturday, May 18, 6-10pm
Cranes Roost Park
This annual free concert series features live music from great bands, food for purchase, and a variety of vendors.
Fridays on the Plaza
Fridays from 7-9pm
Downtown Winter Garden
Enjoy a free outdoor concert every Friday night! Musicians run the gamut from pop to jazz and acoustic to blues.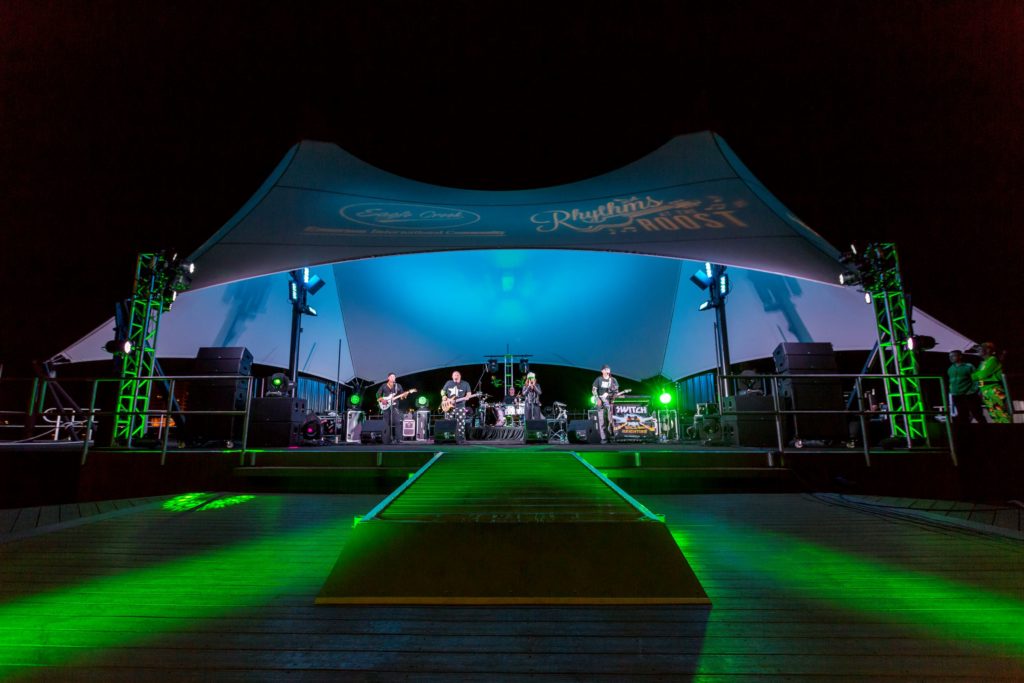 20. Meet a Local Author
Wine, Wisdom, Words Presents: 100 Things To Do In Orlando
Wednesday, March 27, 6:30pm
Quantum Leap Winery
Writer's Block Bookstore, in partnership with Quantum Leap Winery, brings you a new speaker series highlighting bestselling authors paired with unique, sustainable wines. Each month features a different author who speaks and answers questions while guests enjoy Quantum Leap's wonderful wine. March's author is Jon Busdeker, a veteran, award-winning newspaper, television, and video journalist, and the host of Hungry Florida Man, an exploration of the Sunshine State as a food lover's paradise!
FREE admission
Feature image credit: Leu Gardens
Disclosure: Some, but not all, of the events listed in this post are hosted by our valued advertising partners.