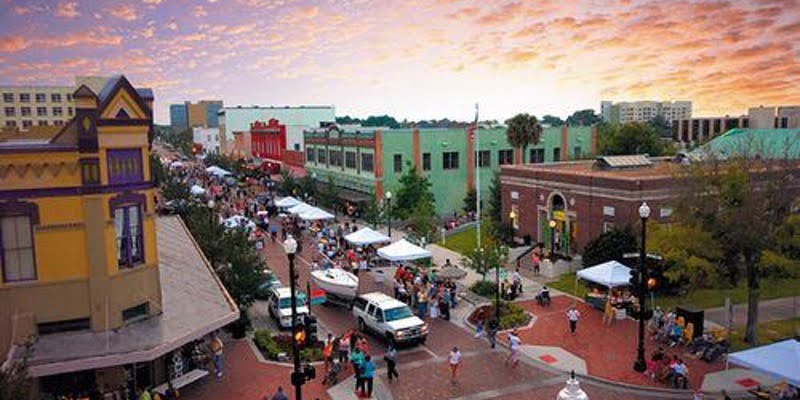 Hop on the SunRail or into the car with your plus one…we're spending the day in Historic Downtown Sanford! Known for its art appreciation, quirky finds, and unique restaurants and bars, Sanford hosts crafty classes and community events offering a diverse taste of the town. We've made planning easy so you can focus on a great date, without spending a ton of money. Explore these Sanford dates under $50!
FREE
Take a hike in the wilderness
Home to birds, alligators, and other wildlife, Black Bear Wilderness Area is the perfect way to get your heart racing with your date. Walk, bike, or hike the 7.1-mile loop trail, and take plenty of photos!
FREE
Pick fresh produce
Start your Saturday morning with a walk through the Sanford Marketplace at Magnolia, a mini farmers market. You'll see some great photo ops as you're surrounded by historic architecture while walking through Sanford's brick streets. Catch the Sanford Marketplace at Magnolia from 10 a.m. – 3 p.m. every Saturday.
FREE
Take a stroll at the Sanford Riverwalk
Wander down the Sanford Riverwalk for breathtaking views of Lake Monroe.
Traveling by boat? Sanford offers free marina day slips at Veterans Memorial Park. The dock is within walking distance of downtown, so you can fish in the morning and explore downtown in the afternoon.
FREE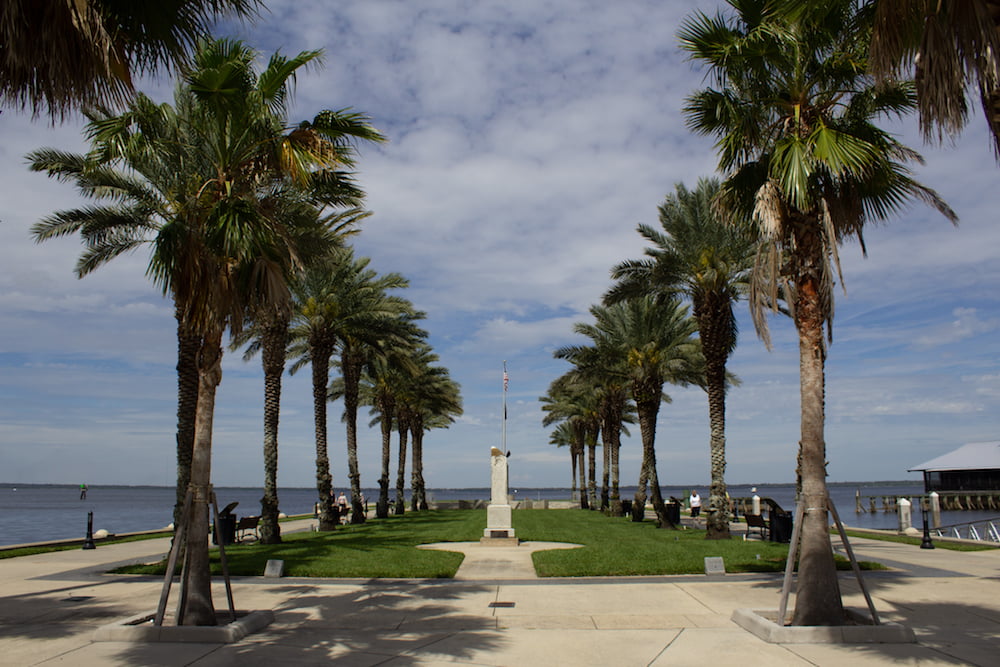 Come alive after 5
Every second Thursday of the month, Downtown Sanford throws a party – you guessed it – after 5 p.m. Local artists, restaurants, and businesses celebrate the community with what they've dubbed "Central Florida's Longest-Running Street Party."
FREE
Learn about the city's heritage
Download a map for self-guided tours of Sanford's history and heritage. Pathways to History covers Sanford's historic parks, architecture, and development. We recommend printing each Pathways to History snippet OR loading the website before you go so your phone can narrate as you walk at your own pace.
FREE
Flip through books and vinyl
Give yourself plenty of time to walk through Maya Books and Music; their selection of nearly 75,000 books and 5,000 vinyl records might convince you to stay in the store all day. Vinyl, CDs, books, and a comfy couch will make you feel at home. Maya Books and Music is open Monday – Wednesday, 10 a.m. – 5 p.m., Thursday – Saturday, 10 a.m. – 7 p.m., and Sunday, 12 – 5 p.m.
FREE to peruse
Tour the trails
Sanford's Spring-to-Spring Trail includes five trailheads totaling 15 miles. Explore the areas by foot or bike from Green Springs Park to Chuck Lennon Park.
FREE
Catch the Trolley
For a fun and free way to get around town, hop on and off of the City of Sanford's free trolley. Trolley service runs Monday-Saturday (hours vary) and the trolley makes stops at multiple points around town including the Welcome Center, Sanford Museum, Magnolia Square and more. It even stops at the Sanford SunRail station, which is helpful if you're visiting on a weekday.
FREE
Explore unique art
You can expect two main things at Jeanine Taylor Folk Art: quality folk art, and true Southern hospitality. You'll even see Louie, the friendly French bulldog at the studio! Connected to Jeanine Taylor Folk Art is Gallery on First. The gallery's monthly art walk showcases an artist every third Saturday from 6 – 9 p.m.
FREE to peruse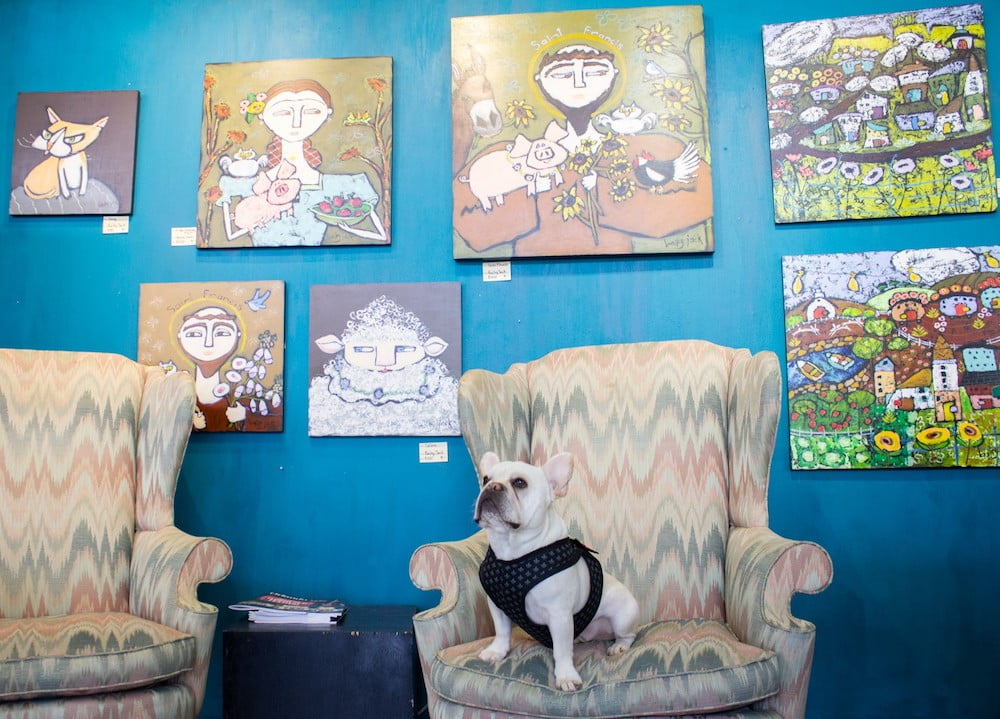 $20 or Less
Hop on over to a local brewery
Sanford's first microbrewery, Wop's Hops Brewing Company, brews 17 ales in house. Attend special events throughout the year, including the Brewers Guild Festival, One-Off Wednesday, and Pasta Thursday. Another option to quench your thirst: Inner Compass Brewing Company, a bright blue building with outdoor picnic-style seating.
Other breweries and craft beer bars to explore include:
Prices vary.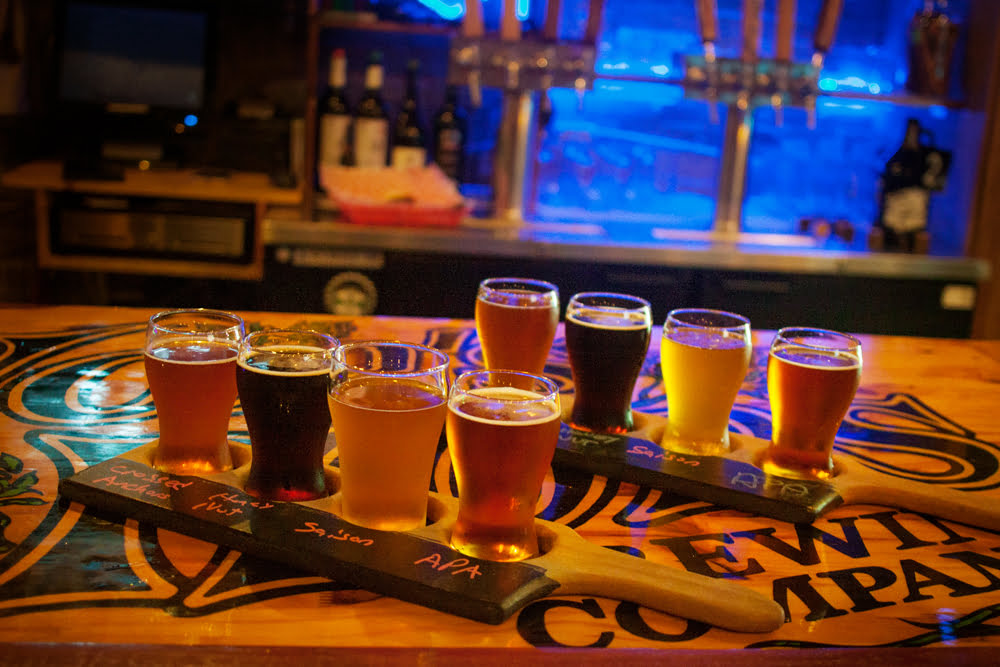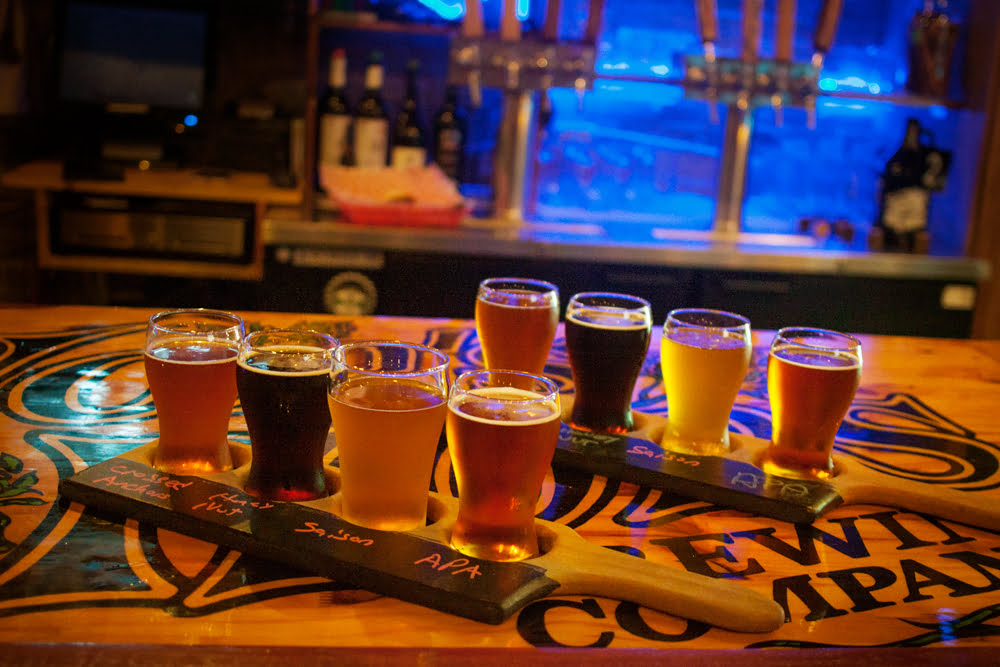 Discover Sanford's historical collections
The Sanford Museum highlights the city's written and visual history, from the Naval Air Station Sanford to city planning and sports collections. To learn about the county's development and heritage, check out the Museum of Seminole County History.
FREE – $3.21/person
Indulge in fresh sweets
Cool off and satisfy your sweet tooth at Wondermade. Known for its creative marshmallow and ice cream treats, Wondermade also provides date night workshops. Tour the kitchen and create marshmallow delectables for you and your date to take home.
$5-10/person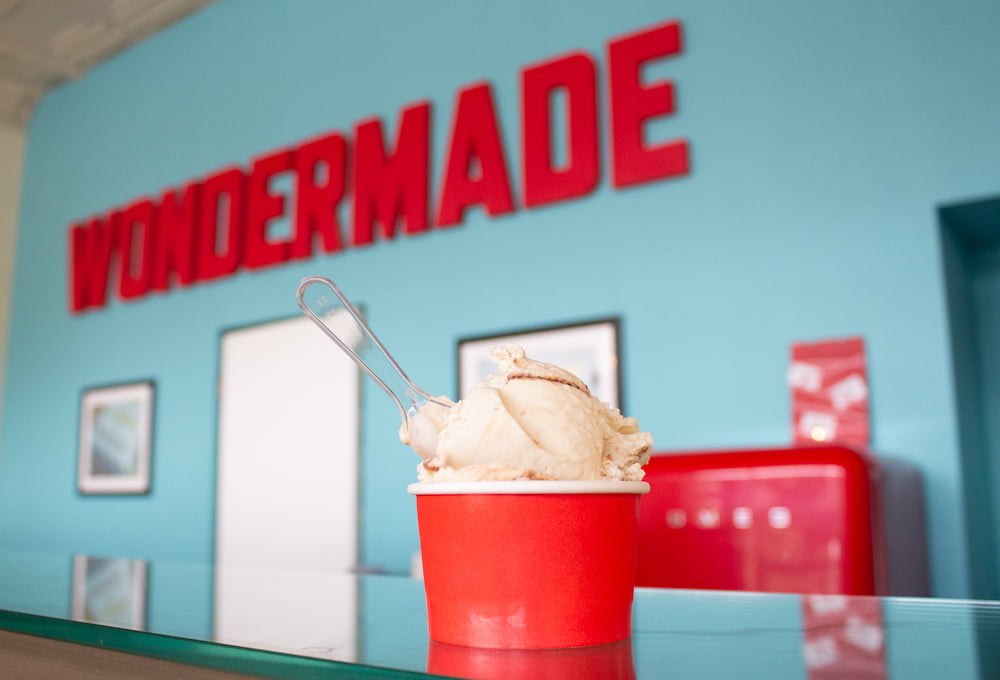 Visit the zoo after hours
Visit The Central Florida Zoo & Botanical Gardens–without kids–during the monthly adults-only Sunset at the Zoo event. The evening includes after-hours zoo access, animal meet and greets, beer and wine for purchase, and live music.
$5/person (beer and wine extra)
$30 OR LESS
Immerse yourself in German culture
The Hollerbach family shares its love for German culture throughout Downtown Sanford. How? They own three businesses: Hollerbach's Willow Tree Café, Magnolia Square Market, and Hollerbach's Outfitters, a shop with traditional German jewelry and folkwear. The Willow Tree Café serves fassbier (draft beer), giant Bavarian pretzels–one of its most-loved vorspeisen (appetizers), and plenty of other specialties to feast on.
$10-20/person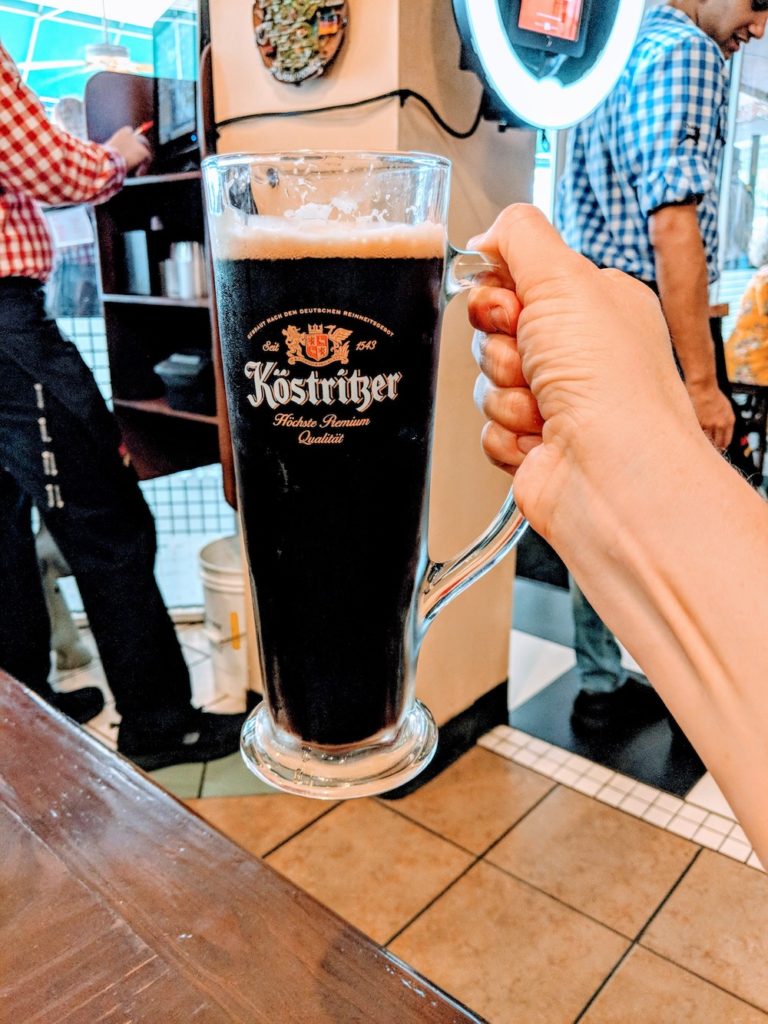 Enjoy grub behind bars
What once served as the Seminole County Jail now serves food and drinks to customers. The Old Jailhouse recently opened in Downtown Sanford, giving you and your date a truly unique dining atmosphere.
$10-30/person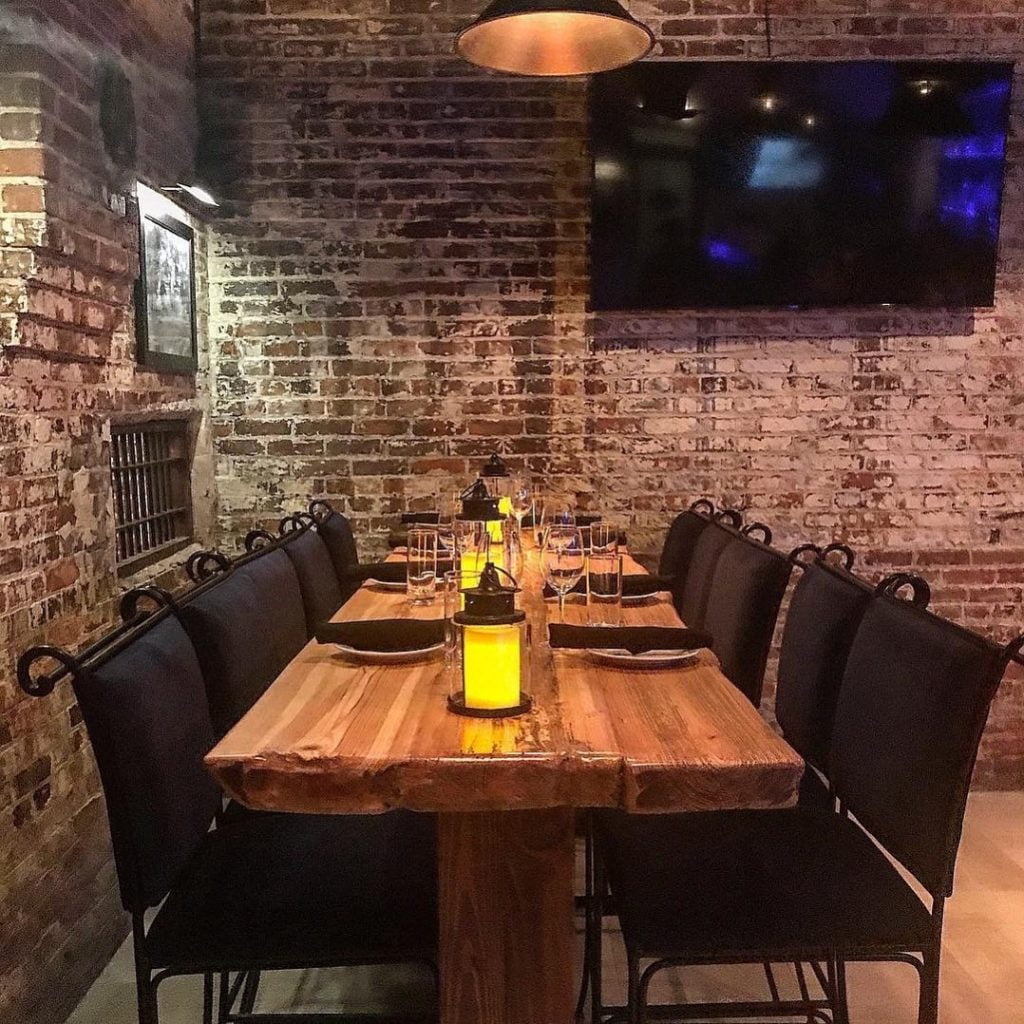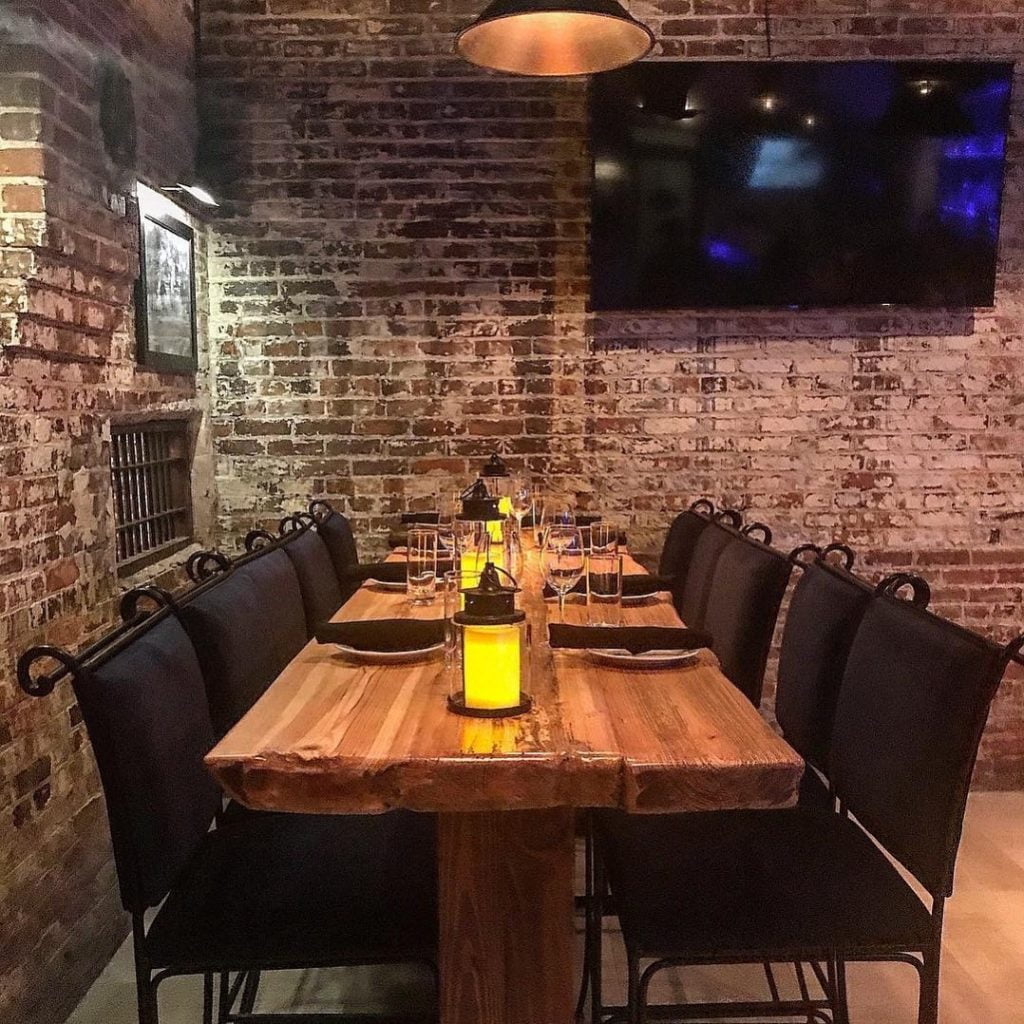 Sip in Style
Sanford is home to dozens of craft cocktail, wine, and beer bars within walking distance. Sip on artful craft cocktails at Bitters & Brass, wine at The Imperial, and enjoy the lively pub atmosphere at The Sullivan.
Menu prices vary.
Share Food Truck Fare
Sanford has its own monthly food truck meet up — the Sanford Food Truck Fiesta. On the third Saturday of each month, 12+ trucks gather between Celery City Craft and West End Trading Co for an evening of food, music and fun. Bring the whole family – kids and pets are welcome!
Menu prices vary.
Feast on tapas and sip wine for two
Every Tuesday is Tapas Tuesday at Luisa's Cellar. Enjoy two appetizers plus a bottle of wine for just $30. You can also opt to share a cheese and charcuterie board with your wine instead of sharing apps. Bookmark the events calendar for periodic free wine tastings on select Friday evenings.
$30/couple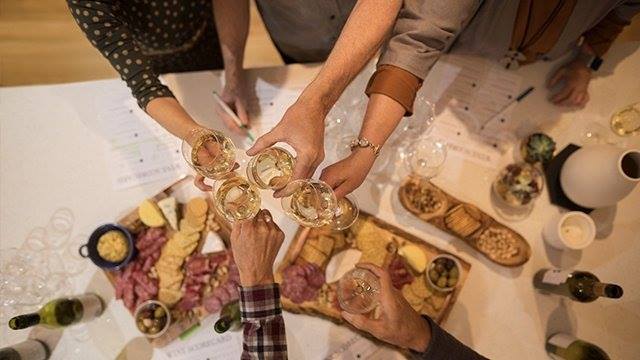 Check out West First Fridays
This monthly event features food and drink specials from three Sanford establishments located along W 1st St. Enjoy free live music, plus food and drink specials at The Tennessee Truffle, Mr. Z's and Deviant Wolfe Brewing. Events take place on the first Friday of every month from 6pm-midnight.
Menu prices vary.
$50 OR LESS
Kayak along the Wekiva River
Rent a kayak or canoe at Katie's Landing Canoe and Kayak to explore the Wekiva River. The river starts in Apopka and joins Florida's longest river – the St. Johns River. See if you can spot the "bridge to nowhere" nearby at Wekiva State Park.
$30/double kayak after noon, $40/double kayak before noon
Feed a giraffe
Visit The Central Florida Zoo & Botanical Gardens to view animals up-close. For an extra $5, you can feed the giraffes right from your hand. Make sure you bring comfortable walking shoes: you'll be on your feet all day!
$24.50/person (includes zoo admission)
Experience a musical or classic movie
The Wayne Densch Performing Arts Center has a rich history dating back to 1923, when it was first known as the Milane Theatre. The non-profit venue went through a few name changes and renovations. Since then, the center installed a "Ritz Theatre" LED sign as a nod to the center's name in the 1930s, celebrating classic film, current musicals, and live shows today.
Show prices vary.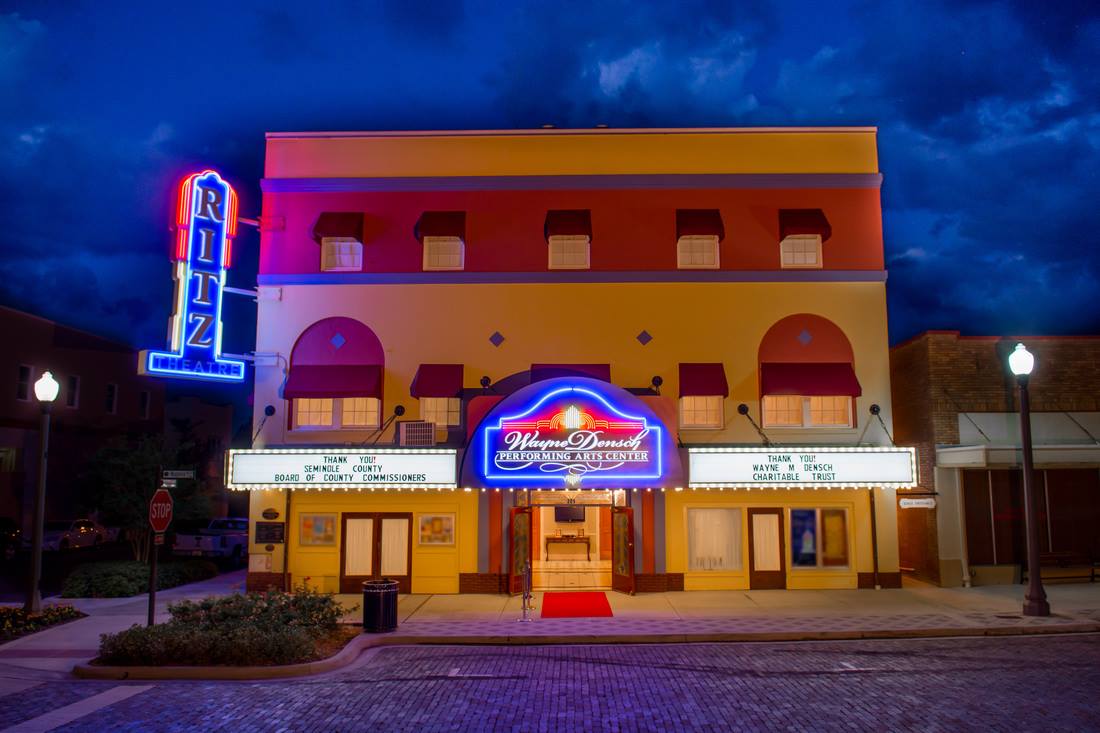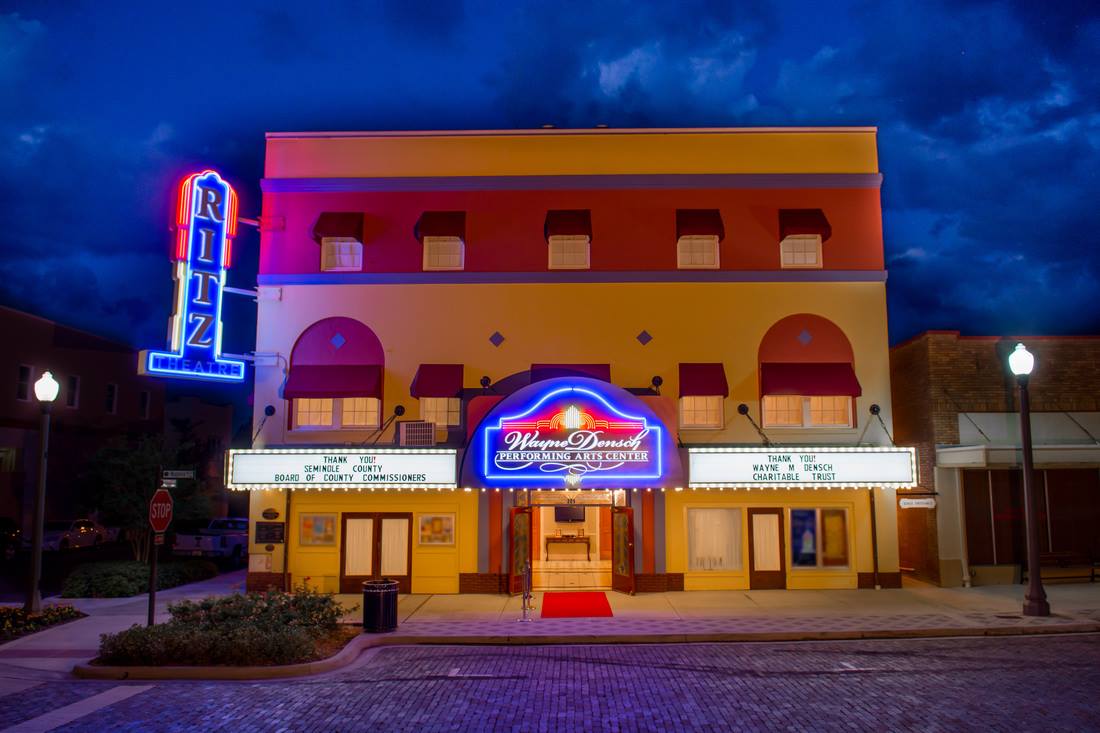 Savor a dinner for two
Sanford has an abundance of local restaurants to choose from for date night, no matter your budget. A few of our favorites include The Smiling Bison, The Tennessee Truffle, Fuel BBQ and The District.
Menu prices vary.
Watch a live show
A theatrical show at Sanford's newest theater is the perfect excuse to get out and immerse yourselves in a live story. Theater West End performs a variety of local shows.
$25/person
Be an artist for an hour
Along with a monthly art walk, Gallery on First offers art classes, from mixed-media art to watercolor and acrylic painting. Each instructor shares his or her own artistic style in the classes. Speak with the artist before attending a class to understand what materials to bring. You'll save a little if you bring your own supplies!
$25-30/person
Feature Image credit: Alive After 5 in Historic Downtown Sanford