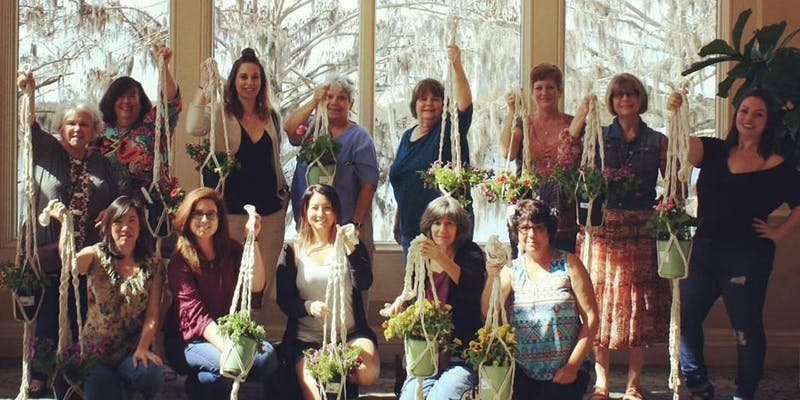 With so many fun things to do around Orlando, consider trying something different. There are fantastic local workshops and classes all around our city! With March being the start of spring, there is an entire section of gardening and floral classes this month, too!
Where to take Orlando workshops and classes:
ACTIVE CLASSES
Salsa Dancing 101: 4-Week Series
April 1, April 8, April 13 and April 20, 8pm
The Zebra Room
Join social-dancing Salsa experts, Giovanni Santiago and Tate Lydia, for this 4-week progressive course teaching leads and follows the basic technique and timing needed to master smooth salsa dancing!
$48 per person
Sunrise Vinyasa Yoga at Southern Hill Farms
April 6, 13 and 20, 7:15am
Southern Hill Farms
Flow through a sunrise yoga class then sip a blueberry mimosa after class. The ticket price also includes a pound of u-pick berries, which can be picked after class.
$15 per person
Flower Yoga Series
Wednesday, April 3, 10, 17, 24, May 1, 8, 2019
Leu Gardens – Orlando
This is a six class series.
Join us for a nature inspired yoga practice! Moving with patience and breath we'll examine poses from the roots to the branches, finding ways to modify for all levels and bodies.
$72 per person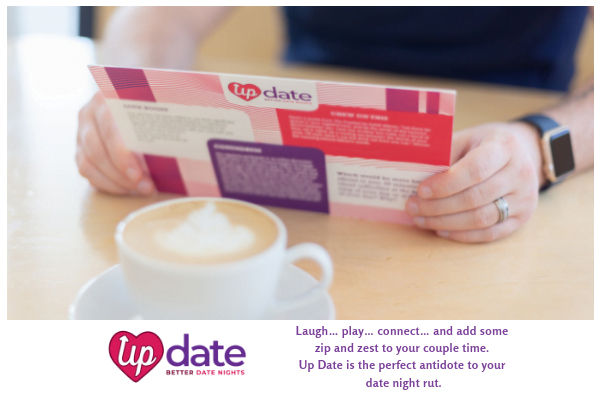 Yoga and Hops
Every Wednesday in April, 7pm
Dead Lizard Brewing
The class itself will be a mixture of breathing, postures and meditation with a side of beer.
$10 per person
Salsa Downtown
April 5, 8pm
The Balcony Orlando
For the class, please arrive early to get a good spot, bring a water bottle and be ready to dance salsa.
$7 per person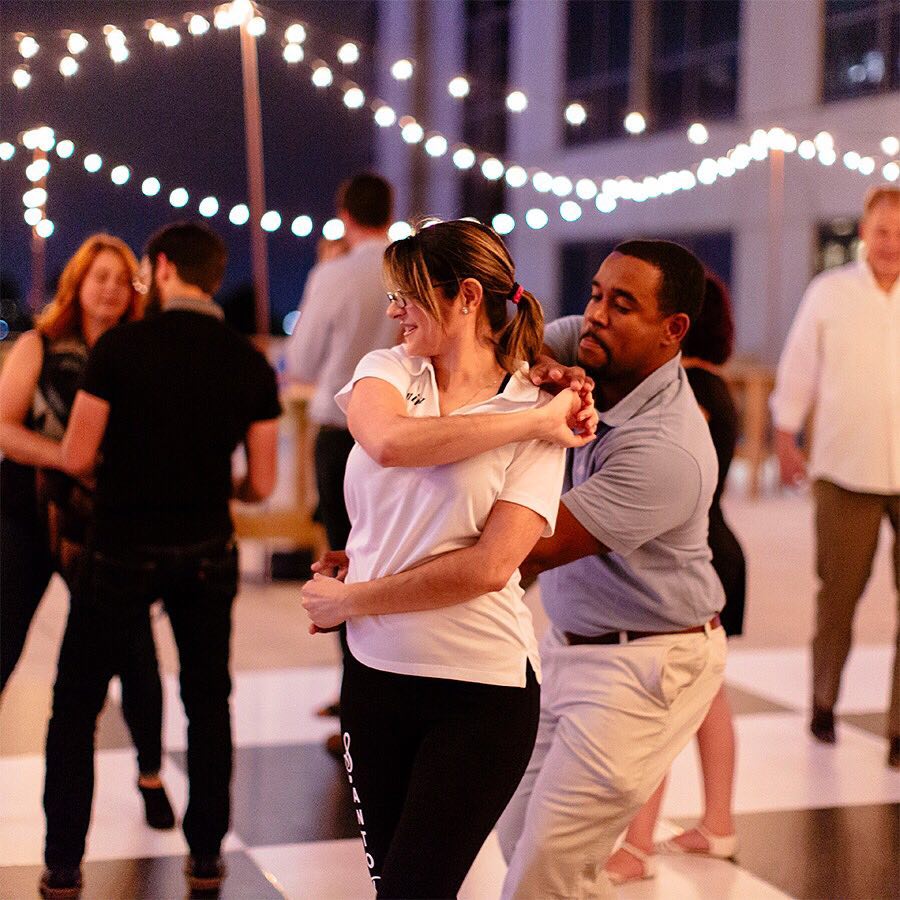 Murderino Yoga Meetup
April 6, 12:30pm
Peaceful Peacock Orlando
"My Favorite Murder" podcast-themed yoga class with slow flow yoga, meet/greet, max & relax, all while raising money for Victim Service Center of Central Florida.
$20 per person
Energize Your Life Kudalini Yoga
April 7, 1pm
Bok Tower Gardens
Revitalize through the practice of Kundalini yoga and learn about the chakra system. The practice of Kundalini yoga balances the glandular system, strengthens the nervous system and enables you to harness the energy of mind and emotion.
$52 per person
Beginning Acro Yoga With Steve Machalek and Debbie Deb
April 20, 2-5pm
YogaMix Orlando
Acro Yoga combines the awareness of yoga with the movement and dynamics of acrobatics into a practice that is collaborative, energetic, and fun. It is a great way to build strength, agility, flexibility, and balance while experience the freedom to play, explore, and be silly. No experience needed!
$30 per person before April 13; $40 per person after April 13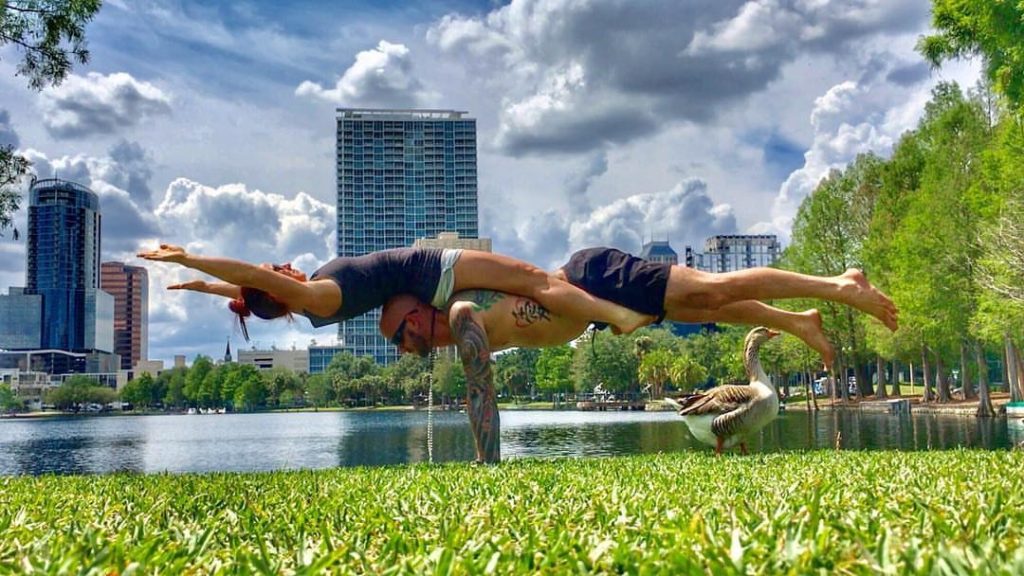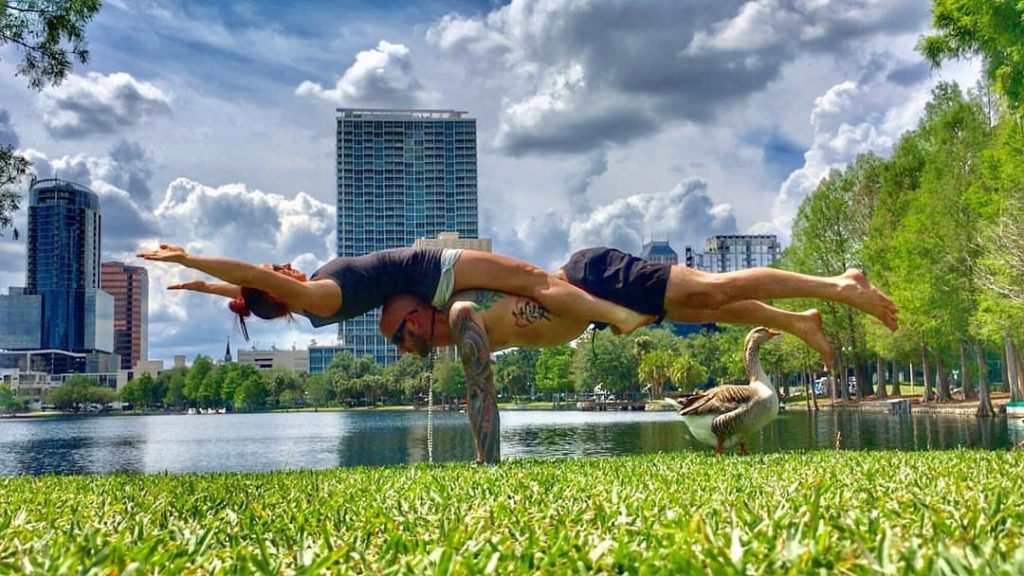 Bootcamp and Beers
April 27, 10:30am
Ivanhoe Park Brewing Co.
Join this bootcamp class with Forte Fitness to sweat before you sip on a cold one.
$15 per person
Yoga in the Mennello Museum Sculpture Garden
April 28, 9am
Mennello Museum of American Art
Start your Sunday morning out blissfully with a relaxing lakeside flow.
$10 per person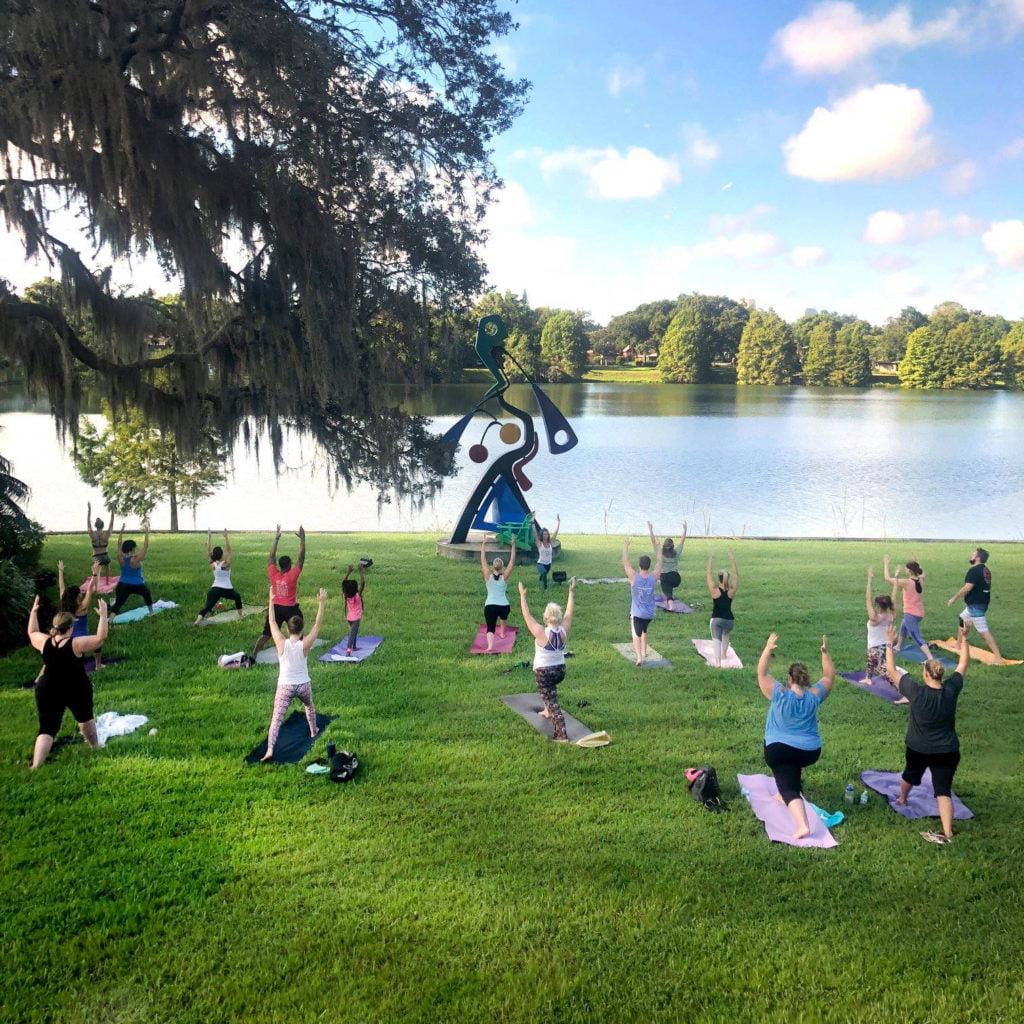 ART CLASSES
Wekiva Wine & Paint
April 3, 6-8pm
Wekiva Island
Join artist Elisabeth Ferber for a evening of "wineing" and painting! All of your art supplies and two glasses of wine will be included.
$30 per person
Distressing and Distressing Workshop
April 3, 6:30pm
Hammer and Stain Clermont
You will learn new distressing techniques in this fun workshop and you can BYOB.
$35 per person
Date Night Ceramics
April 5, 7pm
Crealde School of Art – Winter Park
Make a clay project during this date night workshop! You're welcome to bring your own bottle of wine to enjoy. Snacks and all materials will be provided.
$120/couple
Macrame Plant Hanger Workshop
April 6, 1pm
Maitland Art and History Museum
MacraMAKE your very own macrame plant hanger! Learn how to tie traditional knots and create a beautiful hanging basket for your home.
$30 and $15 materials fee per person
Plant Nite: Jellyfish Under the Sea
April 6, 3pm
Kings Orlando
Make your own succulent terrarium to take home while enjoying food and adult beverages.
$50 per person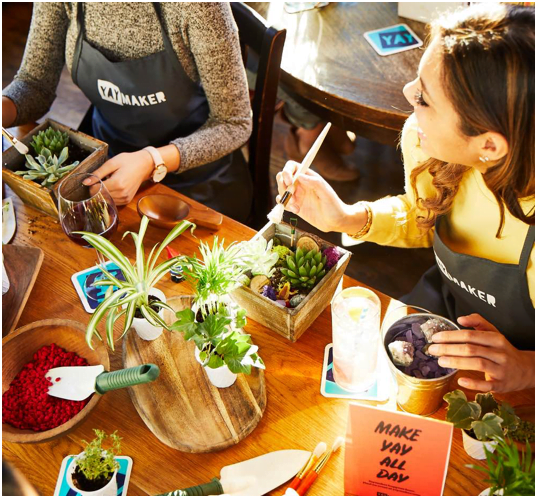 Glass Blowing 101 Workshop
Multiple dates, 4-5pm
This glass workshop is essentially a guided tour throughout the glass blowing studio. The student will start by choosing the right colors, then shown the basic techniques, and will be helped along the process, so as to be able to complete the desired object.
$45/person
Paint Nite: Simple Succulents
April 10, 7pm
Boardwalk Bowl
Paint your own succulent bowl to hang up for spring.
$37 per person
Date Night at the Maitland Art Center
April 12, 6pm
Maitland Art Center
A different kind of date night – come to the romantic Maitland Art Center and great creative. Each date night features a different project designed for fun, laughter and getting to know each other, plus time for drinks and to enjoy the scenery.
$35 per couple
Dirty Pour Party at Ivanhoe Brewing
April 13, 2pm
Ivanhoe Brewing
Make your own 11×14 abstract fluid painting OR set of four coasters while sipping on local craft brews.
$50 per person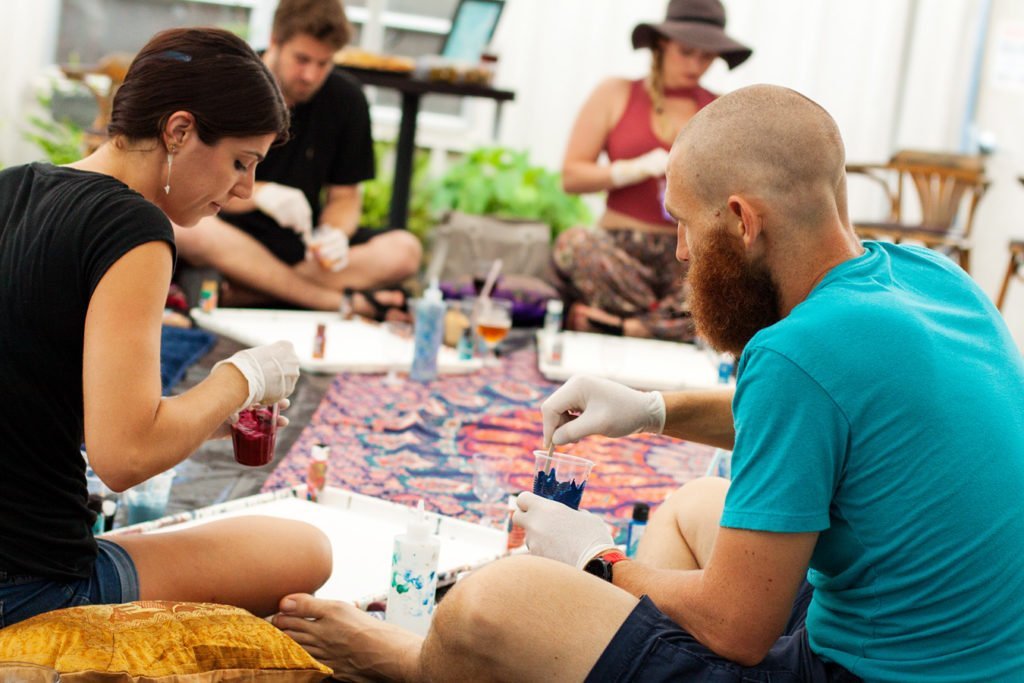 Studio One: Precious Metal Clay Jewelry Series
April 13 and 20 (two-part workshop)
Orlando Museum of Art
Precious metal clay allows artists to easily create unique pieces of jewelry that result in a 99.9% fine silver composition after firing. In our first session, we'll create a gorgeous piece of jewelry using this easily worked material. After these pieces are fired, we'll spend our second session on burnishing and finishing techniques.
$95 per person
Woodturning – Make a Bowl
Multiple dates and times available
FACTUR
This class will focus on making a bowl using the Easy Wood tools, with a strong emphasis on having fun.
$95 per person
Jewelry Workshop: Setting Stones in Pendants
April 14, 1pm
Maitland Art and History Museum
Learn to flush-set stones into metal to create your own pendant.
$50 per person
Intro to Hand Lettering
April 18, 6pm
Paper Goat Post
This class will cover brush calligraphy, uppercase and lowercase alphabets, connecting letters, and more. Each workshop guest will receive two pens and workbook pages.
$50 per person
Beginner Wood Burning: Spoon or Coaster Workshop
April 19, 6pm, 7:30pm and 9pm
East End Market
Come learn the basics of woodburning! You'll get to choose whether you'd like to make a coaster or wooden spoon and burn your own phrase or design onto it to take home.
$30 per person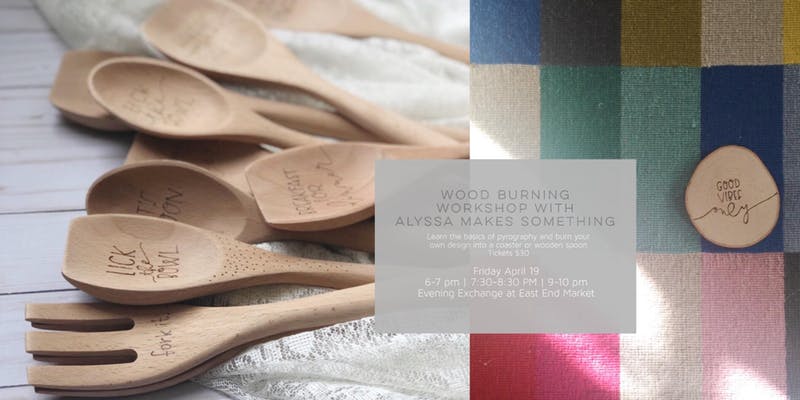 Interchangeable Shape Welcome Board
April 19, 6:30pm
Hammer and Stain Clermont
Create an interchangeable welcome sign to leave out for all of the seasons and you can BYOB.
$74 per person
Bouquets and Brunch
April 20, 11am
Casa Tapas
Bouquets and brunch, what more could you ask for? This fun and interactive class will have you arranging your own floral bouquet and learning all about the flowers you love, while you sip on a mimosa!
$50 per person
Air Plant Wreath Workshop
April 20, 9:30am
Leu Gardens
Join horticulturist Pinky Ormand for this fun DIY class to learn about these plants, and take home a beautiful wreath.
$30 per person
Macrame Plant Holder DIY for Adults
April 27, 1-4pm
Leu Gardens
"Macramake" your very own plant hanger! Learn how to weave four useful knots to sculpt a beautiful handmade work of art.
$30 – $45 per person; plus $10 materials fee due day of class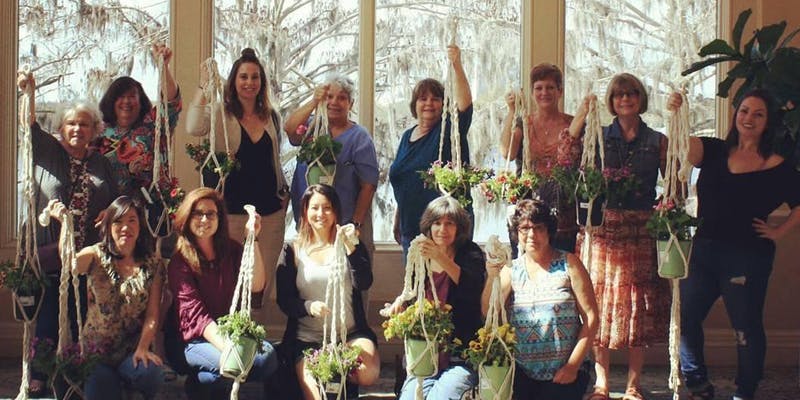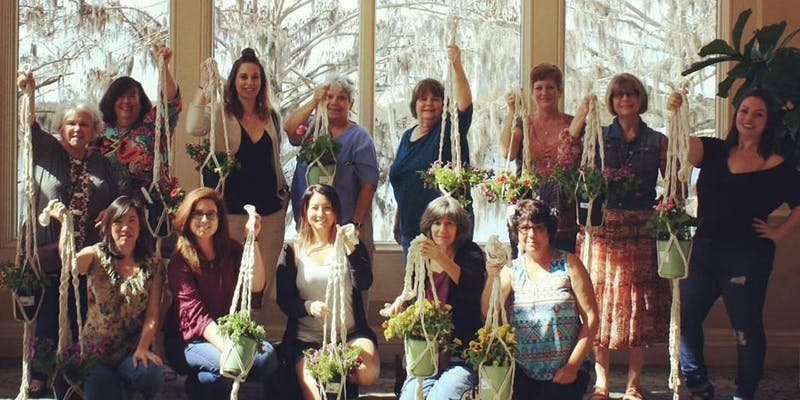 FOOD + WINE CLASSES
Farmer's Market Workshop: Making Goat Cheese
April 3, 12pm
Rockledge Gardens
Join Deedra Earl from Hidden Palms Farm to learn how to make your own chevre! Making creamy, crumbly delicious goat cheese in your own home is easier than you think!
$30 per person
Looking for more cooking classes? Check out our guide to 110+ cooking classes happening this March and April.
Grilled Cheese and Beer Pairing
April 3, 7pm
Orlando Brewing
Enjoy grilled cheese from Caycakes Bakery served with four pours from Orlando Brewing.
$20 per person
Agave Cocktails
April 13, 3:30pm
Bitters & Brass
Unleash your inner mixologist during this cocktail class all about Bitters & Brass' original cocktails. You'll work at your own cocktail station and all materials are provided. Learn the history behind the drinks you're making as well as basic techniques.
$50/person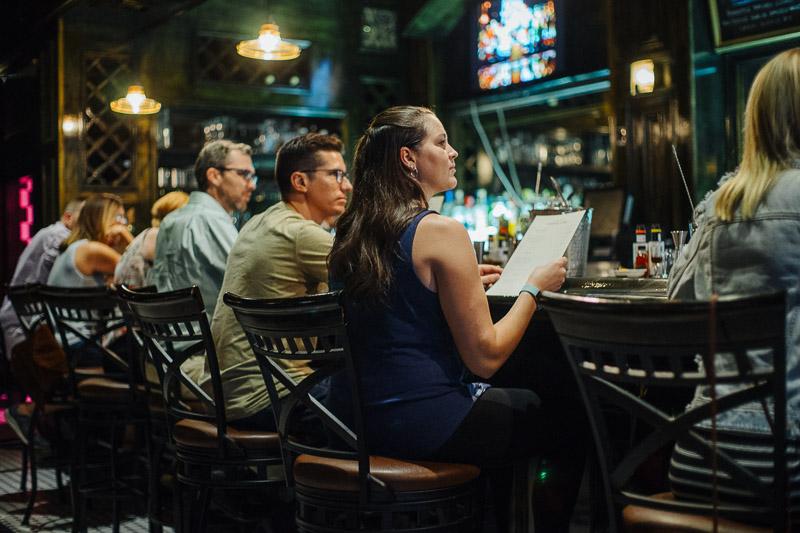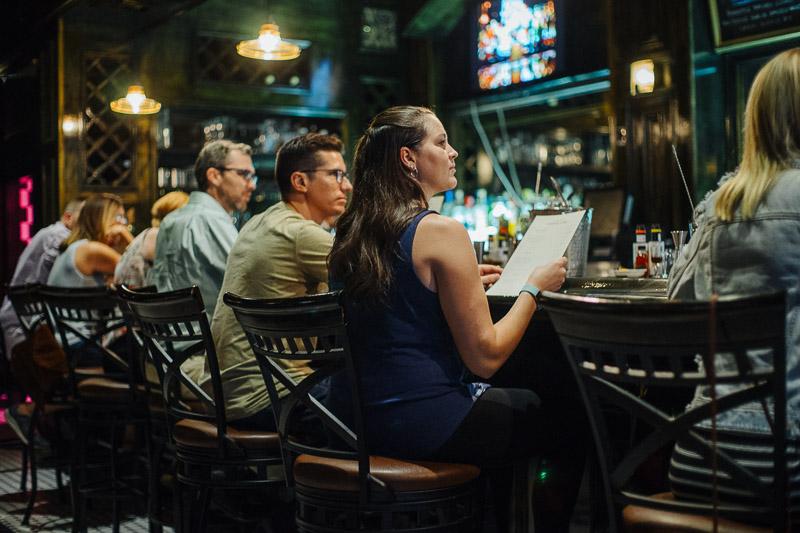 How To Make Kombucha
April 19, times TBA
East End Market
Learn how to make your own kombucha at this workshop hosted by Humble Bumble Kombucha at East End Market's monthly Evening Exchange event.
Tickets available soon
Beekeeping Workshop
April 19, times TBA
East End Market
Bottom Stung Beekeepers will teach this unique beekeeping workshop at East End Market's monthly Evening Exchange event.
Tickets available soon
Wondermade Date Night Workshop
April 26, 8pm
Wondermade (Sanford)
Hear the story of Wondermade, get a tour of the kitchen, and create your own gourmet marshmallow treats. This workshop lasts for one hour and includes a complimentary hot chocolate and slab of marshmallows to take home.
$20 per person
Chocolate Paint Night
Friday from 7-8:30pm
Peterbrooke Chocolatier of Winter Park
Head to the iconic Winter Park chocolatier and let your creativity flourish. Paint your own edible masterpiece, supplies are included (chocolate frame, paint brushes and chocolate paint). Reservation is required. Reserve by calling 407-644-3200.
$25/person
Wine Seminars and Cooking Demos at Science of Wine
April 27, 7pm
Orlando Science Center
Sample from 150 varieties of wine and 30 local food partners while enjoying live entertainment — all included with your ticket. Seminars and demos include a wine and food pairing demo with Swine and Sons, and a wine seminar with Julie Pepi.
$125 per person; seminars and cooking demos additional $20 per person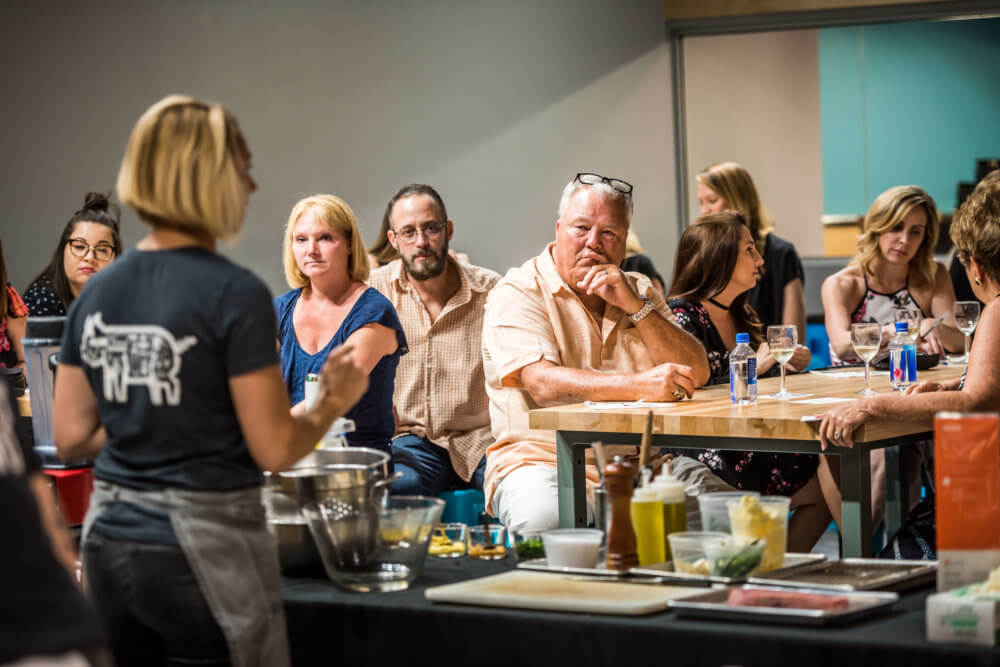 Agave Spirits and Cocktails Class
April 29, 7:30pm
Whippoorwill Beer House
In this hands-on class, you'll learn how to craft 3 agave based cocktails, in preparation for Cinco de Mayo (so when it's party time, you can show off your new skills).
$65 per person
OTHER CLASSES
Leather Dog Collar Class
April 4, 7pm
Orlando Brewing
Create a custom collar for your four legged BFF.
$40 per person
Soap Making 101
April 4 and 5 (2-day workshop)
Leu Gardens
In this class, we will demystify this ancient art and create a unique, custom-blended soap.
$70 plus $10 supply fee per person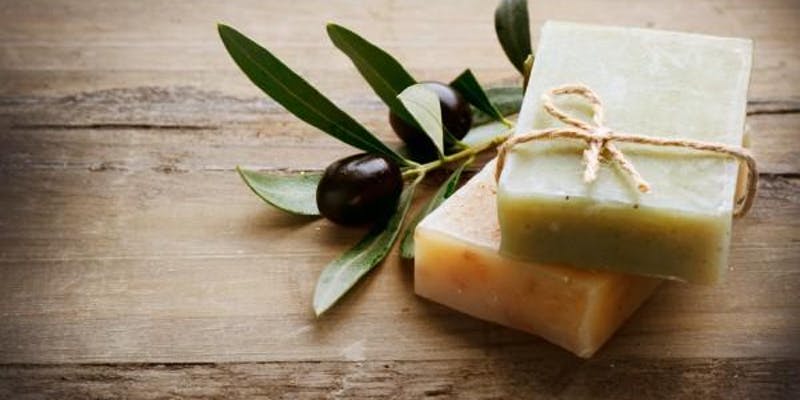 Essential Oil Masterclass: Essential Oils for Cleaning Green & Better Health
April 6, 9:30am
Leu Gardens
Join instructor Jennifer Hochell Pressimore to learn about essential oils and botanicals to help clean your home and workspace, naturally, while enhancing your quality of health – physically, mentally and emotionally.
$35 per person
Create a Spring Floral Masterpiece
April 13, 10am
Leu Gardens
Learn to create a lush, garden-style floral centerpiece with FarmGal Flowers!
$75 per person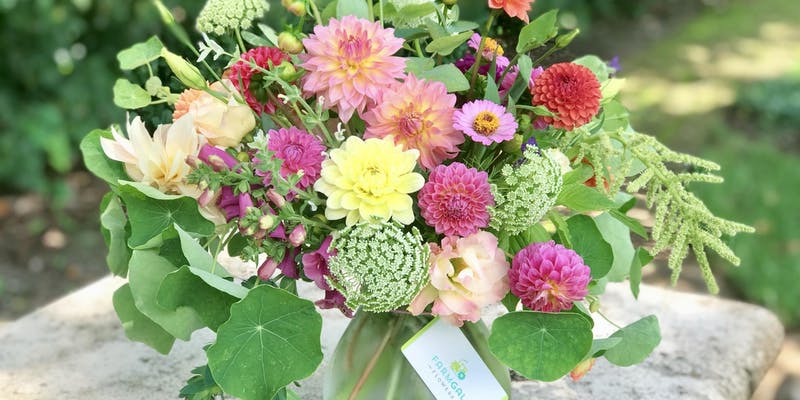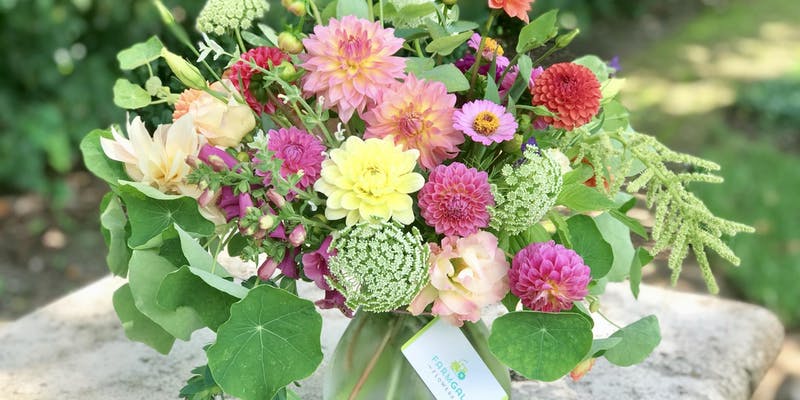 Meditation with Crystals and Tibetan Singing Bowls
April 23, 5:30pm
Bok Tower Gardens
Experience a sound healing with Reiki Master Kristen Tenpenny through the vibrations of the ancient Tibetan and crystal singing bowls that reduce stress, pain and tension while producing a deep, meditative state.
$22 per person
Wedding Planning 101
April 23, 7pm
The Bridal Finery
Recently engaged and don't know where to start when it comes to wedding planning? This is the class for you! You will learn all things wedding, from budget to vendors, so you'll have the confidence & knowledge needed to begin planning your dream wedding!
$30 per person
Singles Mixer and Relationship Workshop
April 26, 7:30pm
World of Beer Orlando
Having trouble finding love? We want to help! Rebecca Russo, owner of AskRebecca, is teaching all about how to foster healthy relationships by being your "wing woman" for the night, as you meet other singles!
Bonsai Basics
April 27, 1pm
Bok Tower Gardens
Learn Japanese techniques to create miniature 'trees' and take home a bonsai that you create.
$50 per person
Epcot Flower and Garden Festival Workshops
Various dates and times
Epcot
Each session gives Festival guests a unique opportunity to create original art and walk away with an enhanced skillset or new understanding of various techniques.
Pricing starts at $109 per person
Know of an awesome class we missed? Share it in the comments!
Disclosure: Some, but not all, of the events featured in this post are hosted by some of our valued advertising partners.
Feature image credit: