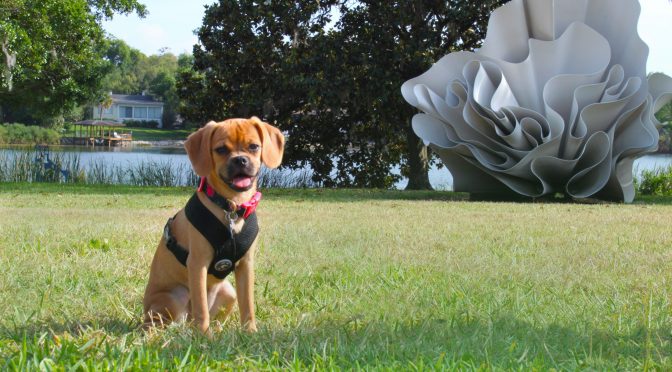 Love dogs but don't have a furry friend of your own? Pet Rescue by Judy, a pet rescue nonprofit located in Sanford, offers an excellent Dog 4 a Day program perfect for dog lovers and couples. As the name suggests, the Dog 4 a Day program allows you to adopt a rescue dog for the day (available daily from 10am-5pm). I was fortunate to try out this program earlier this year and absolutely loved it!
This is a great program for couples thinking about adopting a dog, or any animal lover who wants to give a little extra love to a rescue dog waiting for his or her forever home. Bonus: it doesn't cost anything to participate.
We chose to adopt the sweetest pitbull, Bender, for the day.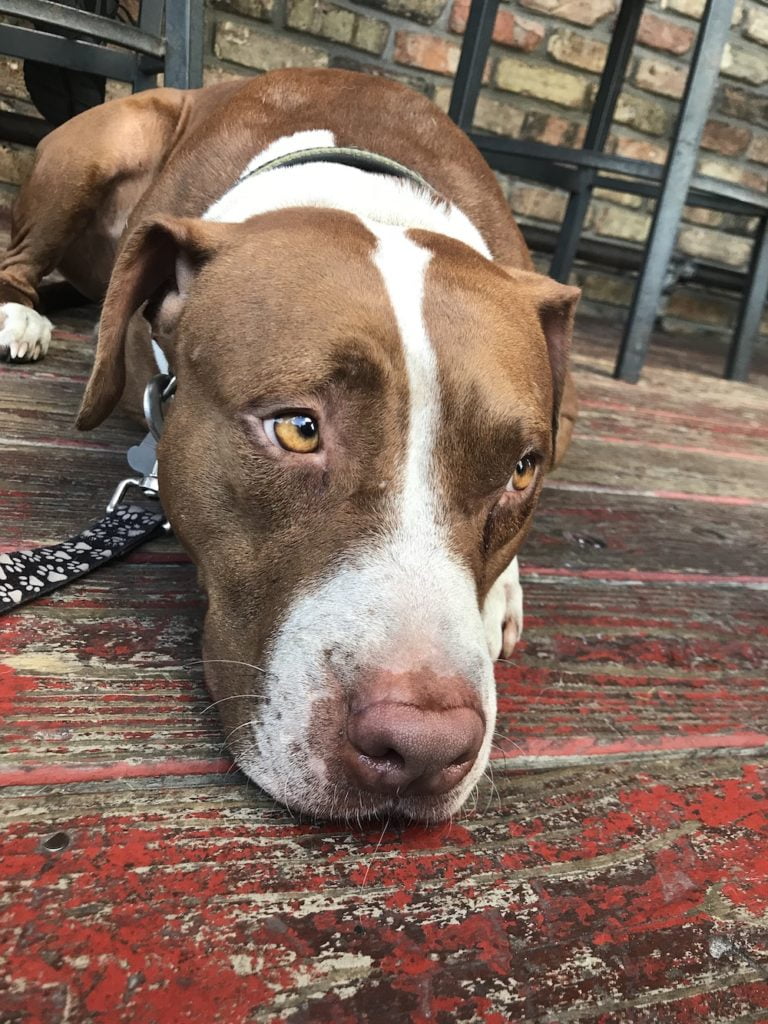 Know before you go…
If you're going with your date or a friend, he or she must be present when you go to the shelter to pick up your doggie for the day. And if you're bringing along another dog, you'll need to bring him or her as well. I went with my friend Brittney and her beautiful, loving Labrador Retriever, Ernie. Ernie was excited to have a dog date and playmate for the day, too!
Where to Take Your Pup for the Day
While the rescue understandably asks that you don't go to any dog parks, you can choose from a multitude of other activities. Take your pup on walks or for a car ride, play with toys, hang around the house, or go exploring at a dog-friendly place.
My friend Brittney and I took Bender and Ernie hiking on a nature trail for the day.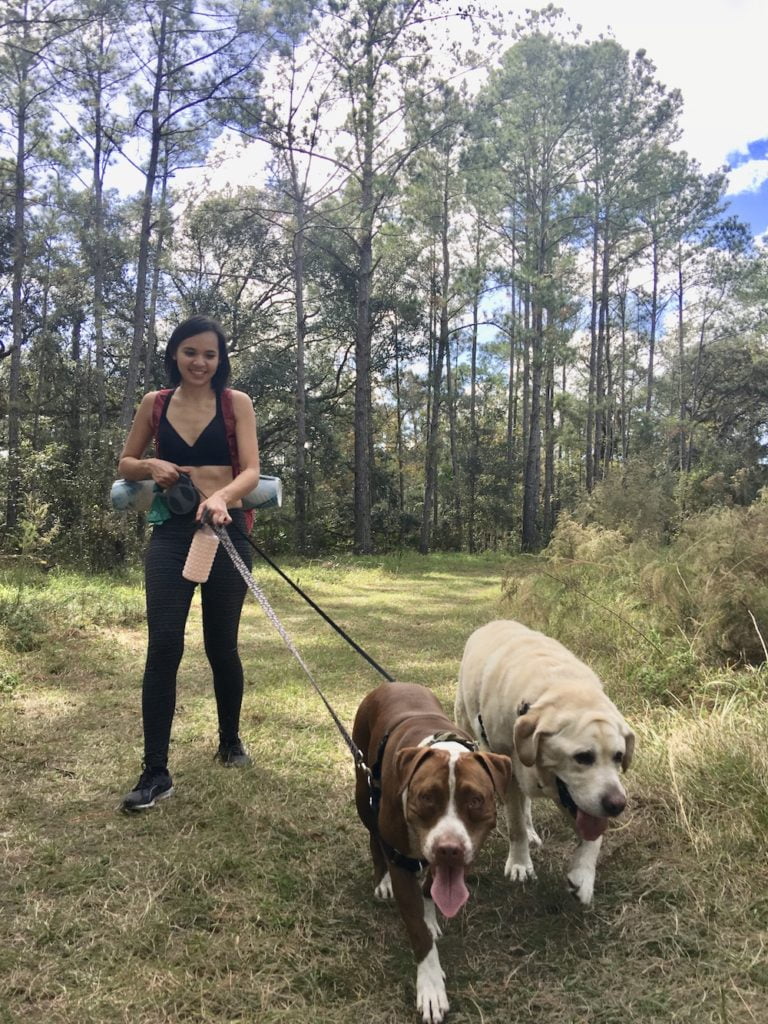 SANFORD AREA
If you are planning to stay around the Sanford area, here's a list of nearby activities to enjoy with your new furry friend:
Take a walk along the Sanford Riverwalk at Lake Monroe.
Check out the hiking trails at the Spring Hammock Preserve.
Visit a dog-friendly restaurant or bar with an outdoor patio.
Visiting on a Saturday? Take a stroll through the weekly Sanford Farmer's Market.
ORLANDO AREA
Hanging out around Orlando with your new pal? Here are a few places to explore:
Whatever the activity, the dog will appreciate your love and an exciting adventure away from the shelter. I know Bender did!
Check out our guide to Dog-Loving Date Nights for more ideas.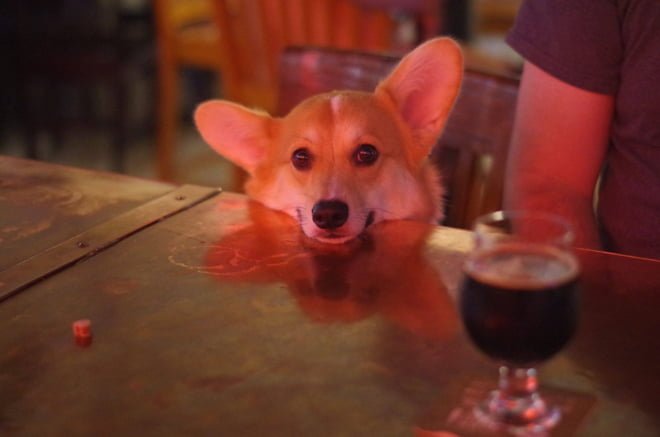 How to Sign Up
To make an appointment and pick up your furry pal for the day, you'll first need to fill out an application online. The application will ask you which dog(s) you're interested in adopting for the day, so make sure to browse through the website first.
After completing the application, email it to hannahprbj@gmail.com to make an appointment for picking up your pup for the day. There is no fee to participate in this program, but pictures and a report on the dog are appreciated. This helps them to learn more about the dog's personality, characteristics, and temperament, which comes in handy for potential adopters.
For more details and to apply, visit petrescuebyjudy.com.
All images by Jolene Taracatac unless otherwise noted. Feature image credit: Mennello Museum of American Art.
Disclosure: Orlando Brewing is one of our valued advertising partners.