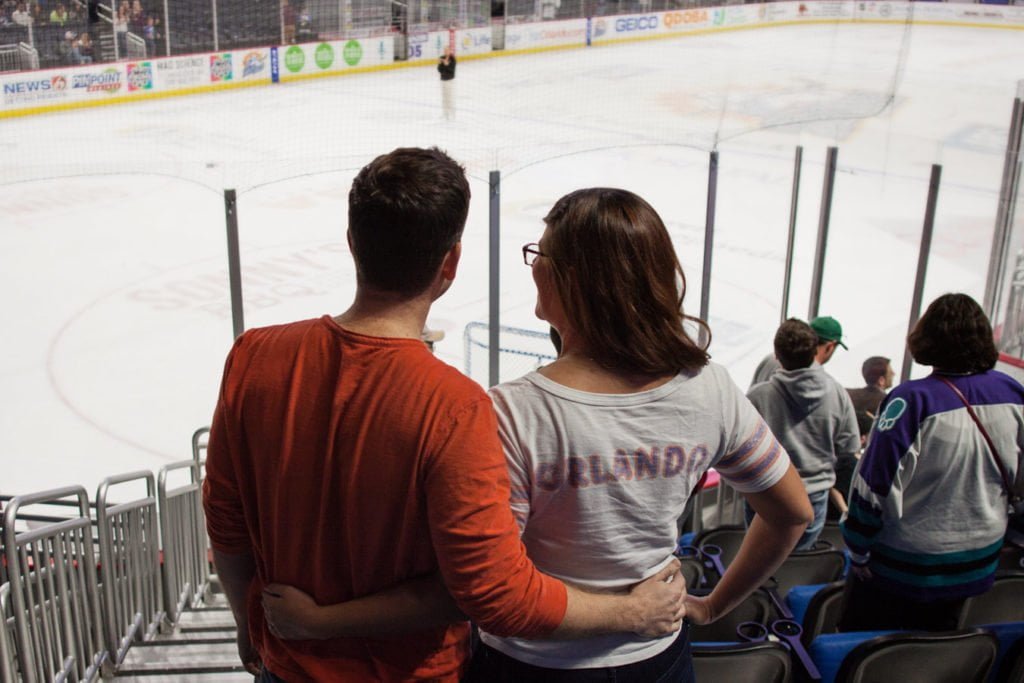 One of my favorite things about being married is when my wife surprises me with a date night. It might be something I mentioned in passing and totally forgot about, or an idea that she knows has been on my radar for a long time (such as going to see the new Avengers movie next month).
Surprising your guy for date night is easy; the sports scene has evolved with more teams joining the area, and virtual reality experiences and escape rooms are on the rise. You'll love seeing his shocked face when you tell him what's in store for date night that week.
Sporting Events
Orlando City SC
Going to see an Orlando City match is the hottest ticket in the city. Whether you're a seasoned soccer fan or just like to watch teams run up and down the pitch, this is a MUST for a surprise date night with your man. You can find tickets for less than $50. If you want to get close to the action you'll pay slightly over $100 for two tickets. Check out our tips for an Orlando City date here.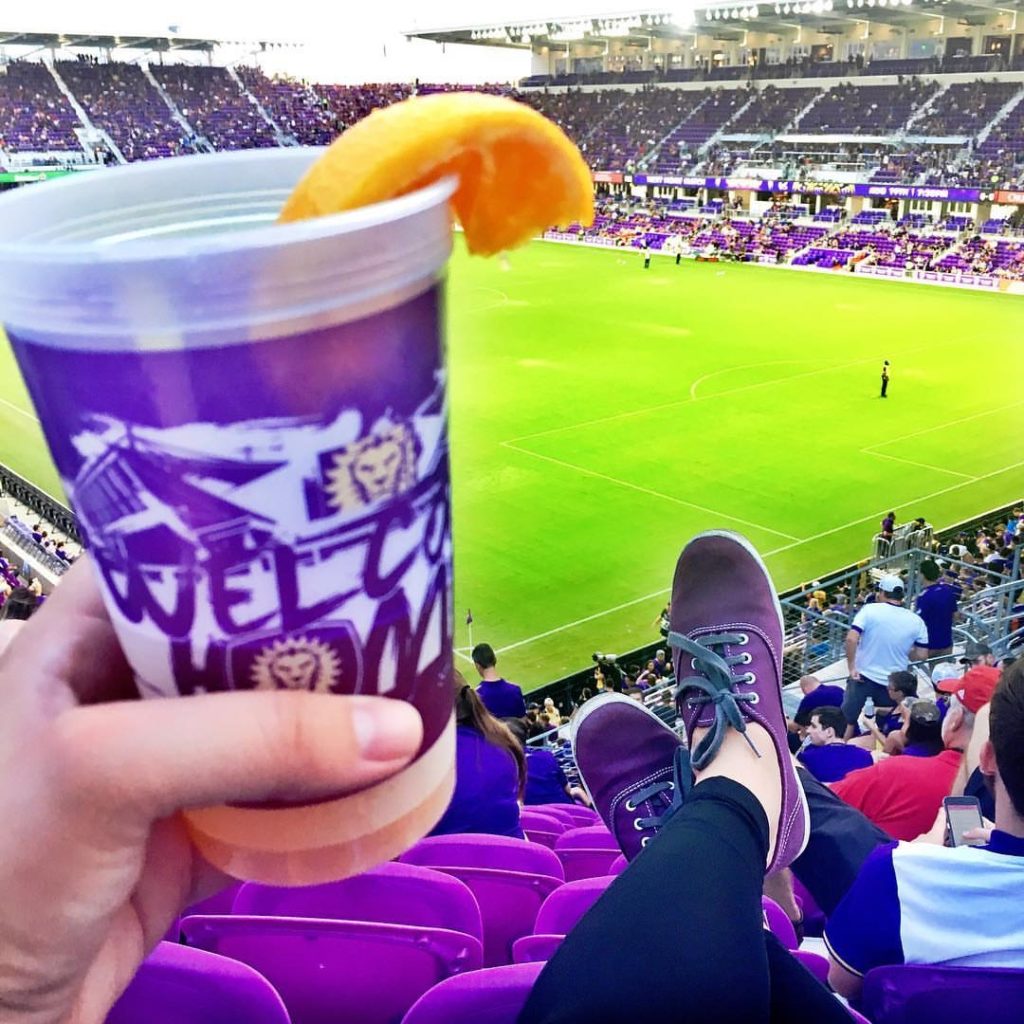 Orlando Solar Bears
Hockey? In Central Florida? You don't have to be from Canada to appreciate a good hockey match. The Orlando Solar Bears have budget-friendly ticket prices and one of the coolest mascots in the area, Shades. You don't have to venture far either as the Solar Bears conveniently play their matches at Amway Center! For more on surprising your man with this date, check out our more detailed article here.
Orlando Magic
It's been a few years since the Magic were playing a relevant part in the NBA. This season they're on the brink of making the playoffs for the first time since Dwight Howard left the team, nearly 7 years ago. This is a fun, exciting ticket in the city and you can usually experience a game night for less than $60.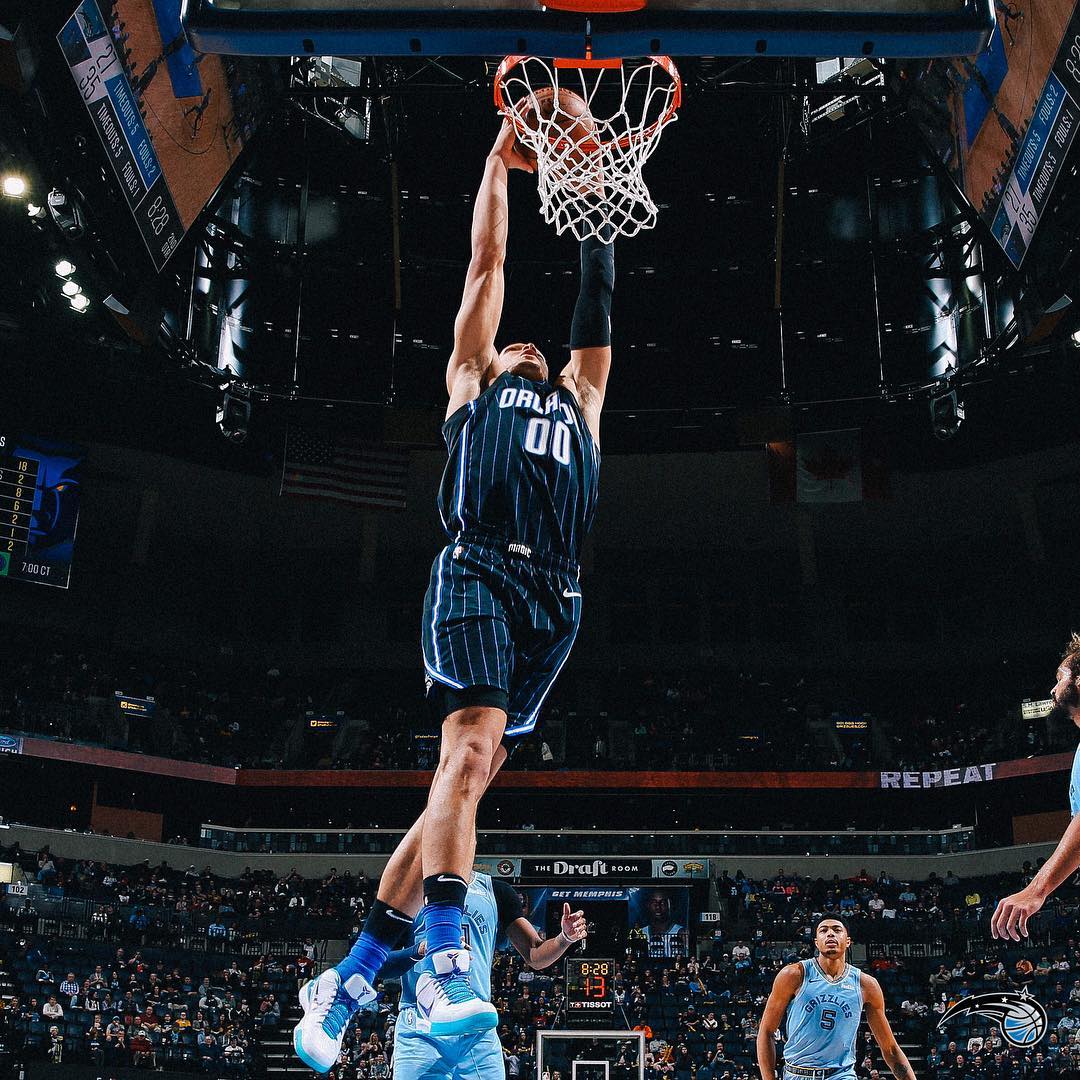 Orlando Apollos
Wait, Orlando has a football team now?! The Orlando Apollos are part of the new Alliance of American Football (AAF) league. They're on their way to making the playoffs in the inaugural season, and play their games at Spectrum Stadium. So if your man has the blues because the NFL season has been over for a few weeks, taking him to see the Apollos will definitely cheer him up. You can find tickets for the both of you for around $40.
Florida Fire Frogs
If your love baseball and you're down for an adventure that's still in Central Florida, a trip to Kissimmee is in the cards. The Florida Fire Frogs are a Class A Advanced affiliate of the MLB's Atlanta Braves. Attending a game is a great budget friendly date, day or night. Tickets are just $8 per person on gameday! Tip: you'll want to know about game day promotions, like Free Beer Friday. You can find out more about their promotions here when the season begins.
Play
Dine and Drive
This is a date that will have you working up an appetite in no time. Taking your man to hit some golf balls while grabbing dinner and a drink is just as good as going to the golf course, except you don't have to worry about driving to the next hole. Orlando has a great selection of driving ranges that double as restaurants, including Drive Shack and Topgolf. You'll also be able to keep track of what's happening in the world of sports as these establishments offer a sports bar environment.
VR Territory
Most guys grew up playing some form of video games. Virtual Reality (VR) allows you to take that to the next level. Luckily, we have a brand new virtual reality arcade here in Orlando. VR Territory is a completely immersive experience, dropping you inside of the action of all of the games offered. You can choose from a wide range of games, including action/adventure, horror, and puzzle-based games. Play for 15 minutes, 30 minutes, or 60 minutes, with prices varying based on your choice.
Escape Rooms
You've watched movies before and said to yourself, "pfft, I could get out of there in no time." Well, escape rooms are your chance to prove yourself worthy of the leading role! There are an abundance of escape rooms in Orlando, including Escapology, The Escape Effect, and America's Escape Game. Choose your adventure and see if you and your love can become the heroes you've always said you could be in the movies.
Brews
Doughnut & Beer Pairing
You're probably thinking that beer and doughnuts don't mix. That's not the case, and I'm sure your man will love indulging in two of his favorite things in the world. The monthly Doughnut and Beer Pairing collaboration between Orlandough and Orlando Brewing is a recurring activity that features organic beers paired with some of the most amazing doughnut creations in the city. This is another date idea that won't set you back too much, as tickets are $25 per person. You can find the next doughnut and beer pairing on Orlando Brewing's events calendar.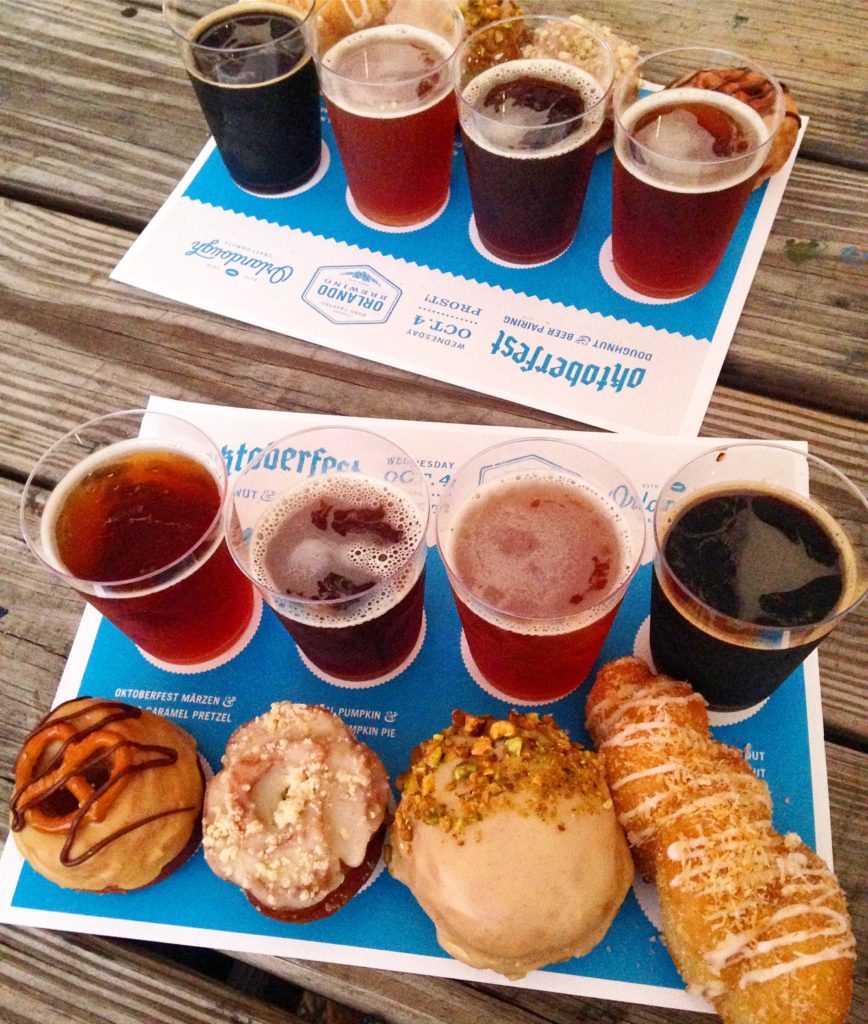 Jake's Beer Dinner
Beer for dinner? Hello, yes! You pay your bills on time so you deserve to treat yourself and your man occasionally. What better way to do that than with a beer dinner?! Of course you won't just be drinking your meal. At each periodic Jake's Beer Dinner event, the award-winning chefs from Loews Royal Pacific Resort prepare a five-course meal to be paired with the various beers. Each dinner is held at Jake's American Bar and, of course, you must be 21+ to attend. The next dinner is April 12–get your tickets here.
MORE IDEAS:
Disclosure: Topgolf and Orlando Brewing are some of our valued advertising partners.