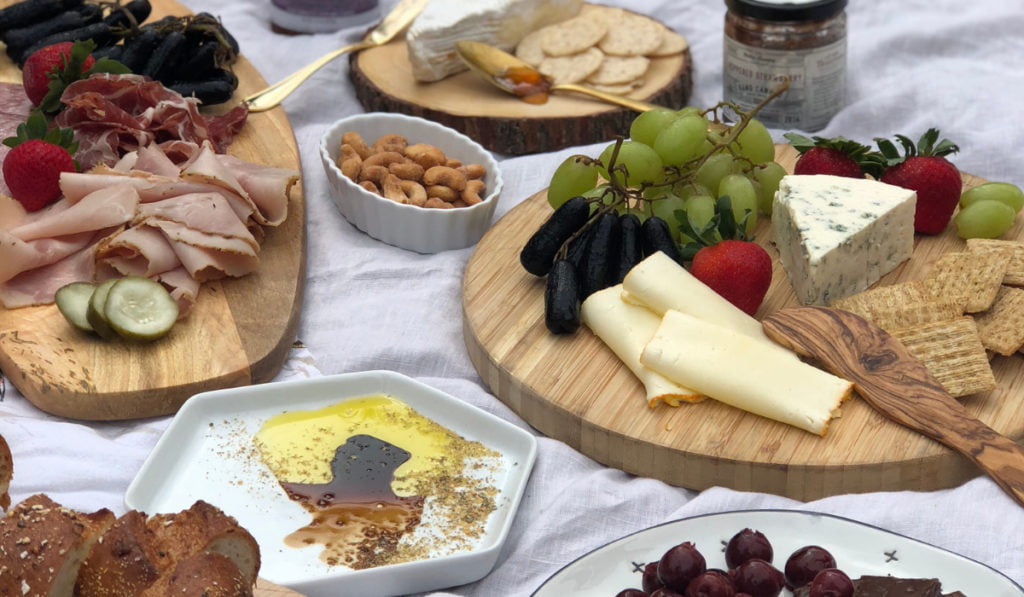 This content is proudly supported by Aggressive Appliances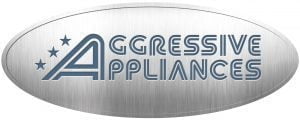 It's hot in the kitchen, baby! Whether you're hoping to learn some new skills, pick up some fresh ideas or just have a fun night out together, you're bound to find something you love from our list of 100+ Orlando cooking classes happening this May and June 2019!
Where to take a cooking class in Orlando:
• Truffles and Trifles
• Publix Aprons Cooking School (Dr. Phillips and Winter Park)
• Tapa Toro (January-April)
• Griffin Cooking School at JW Marriott Orlando, Grande Lakes
• Edible Education Experience Chef Night
• Chef Nite Orlando
• FitLiving Eats
• Golden Plum – Chef Susan Ytterberg
• Cozymeal
Check out our guide to where to take a cooking class in Orlando for more ideas.
MAY
PUBLIX APRONS COOKING SCHOOLS – WINTER PARK
Soups for the Soul
Wednesday, May 1, 6pm
Publix Aprons Cooking School, Winter Park
$45/person
Aloha Plate Lunch
Thursday, May 2, 6pm
Publix Aprons Cooking School, Winter Park
$45/person
French Country Wine & Dine
Friday, May 3, 6:30pm
Publix Aprons Cooking School, Winter Park
$50/person
Cinco de Mayo with Casillero del Diablo & Hell's Kitchen Season Winner Chef La Tasha McCutchen
Saturday, May 4, 6:30pm
Publix Aprons Cooking School, Winter Park
$50/person
Kitchen Fundamentals: Eggs
Monday, May 6, 6pm
Publix Aprons Cooking School, Winter Park
$50/person
Classic French Pastries
Tuesday, May 7, 6pm (additional date May 30)
Publix Aprons Cooking School, Winter Park
$45/person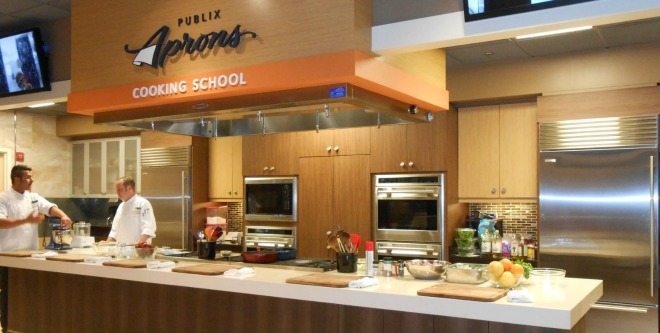 Chefs Table: Sous Vide vs. Traditional – Parallel Tasting Menu
Thursday, May 9, 6:30pm
Publix Aprons Cooking School, Winter Park
$65/person
An Evening with MillerCoors Beer & Master Cicerone, Brian Reed
Friday, May 10, 6:30pm
Publix Aprons Cooking School, Winter Park
$50/person
Oregon Wine Month with Acrobat Wines
Saturday, May 11, 6:30pm
Publix Aprons Cooking School, Winter Park
$50/person
Italian Mother's Day Celebration
Sunday, May 12, 1pm
Publix Aprons Cooking School, Winter Park
$50/person
Bowl Full of Flavors
Monday, May 13, 6pm
Publix Aprons Cooking School, Winter Park
$45/person
One in a Melon!
Tuesday, May 14, 6pm
Publix Aprons Cooking School, Winter Park
$45/person
Basics of Culinary Part 2 – 3-Week Series
May 15, May 22, May 29, 10am (6pm also available)
Publix Aprons Cooking School, Winter Park
$150/person
An Evening with Marlow's Tavern (Orlando Area)
Thursday, May 16, 6:30pm
Publix Aprons Cooking School, Winter Park
$50/person
VIP Food & Wine Experience – Italy!
Friday, May 17, 6pm
Publix Aprons Cooking School, Winter Park
$20/person
Italian Wine country (2-course) Dinner
Friday, May 17, 7pm
Publix Aprons Cooking School, Winter Park
$25/person
Oregon Wine Month with Four Graces Wines
Saturday, May 18, 6:30pm
Publix Aprons Cooking School, Winter Park
$50/person
Couples Cooking: Spanish Tapas and Sangria
Monday, May 20, 6pm
Publix Aprons Cooking School, Winter Park
$100/couple
Kitchen Fundamentals: Knife Skills
Tuesday, May 21, 6pm
Publix Aprons Cooking School, Winter Park
$50/person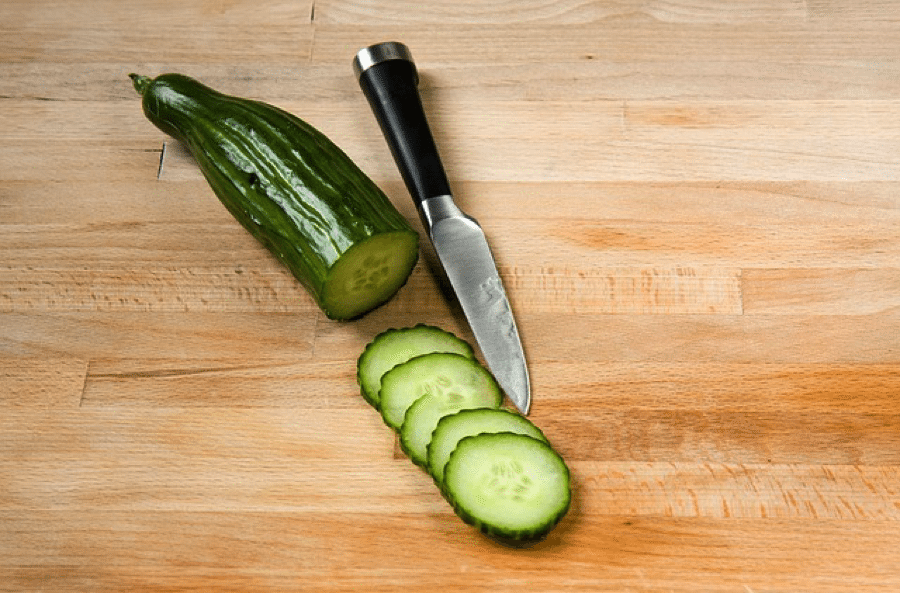 Sushi 101
Thursday, May 23, 6pm
Publix Aprons Cooking School, Winter Park
$55/person
Gulf of California Wine Dinner
Friday, May 24, 6:30pm
Publix Aprons Cooking School, Winter Park
$50/person
Cono Sur Winery with Gonzalo Marina, Winemaker
Saturday, May 25, 6:30pm
Publix Aprons Cooking School, Winter Park
$50/person
Sunday Jazz Brunch
Sunday, May 26, 12pm
Publix Aprons Cooking School, Winter Park
$40/person
Brunch Basics
Monday, May 27, 6pm
Publix Aprons Cooking School, Winter Park
$45/person
Couples Cooking: Korean Date Night
Tuesday, May 28, 6pm
Publix Aprons Cooking School, Winter Park
$100/couple
Wine & Dine: Steakhouse
Friday, May 31, 6:30pm
Publix Aprons Cooking School, Winter Park
$50/person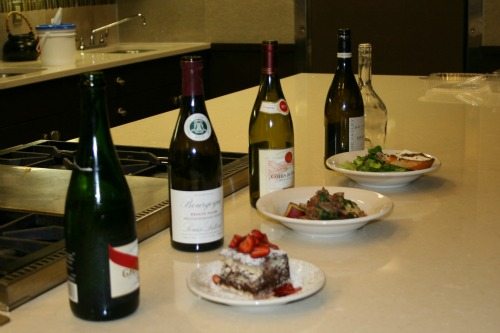 PUBLIX APRONS COOKING SCHOOLS – DR. PHILLIPS
Soups for the Soul
Wednesday, May 1, 6pm
Publix Aprons Cooking School, Dr. Phillips
$45/person
Cinco de Mayo with Casillero del Diable & Hell's Kitchen Season Winner Chef La Tasha McCutchen
Friday, May 3, 6:30pm
Publix Aprons Cooking School, Dr. Phillips
$50/person
French Country Wine & Dine
Saturday, May 4, 6:30pm
Publix Aprons Cooking School, Dr. Phillips
$50/person
Kitchen Fundamentals: Eggs
Monday, May 6, 6pm
Publix Aprons Cooking School, Dr. Phillips
$50/person
Classic French Pastries
Tuesday, May 7, 6pm (additional date May 30)
Publix Aprons Cooking School, Dr. Phillips
$45/person
Chef's Table: Sous Vide vs. Traditional – Parallel Tasting Menu
Thursday, May 9, 6:30pm
Publix Aprons Cooking School, Dr. Phillips
$65/person
Oregon Wine Month with Acrobat Wines
Friday, May 10, 6:30pm
Publix Aprons Cooking School, Dr. Phillips
$50/person
An Evening with MillerCoors Beer & Master Cicerone, Brian Reed
Saturday, May 11, 6:30pm
Publix Aprons Cooking School, Dr. Phillips
$50/person
Italian Mother's Day Celebration
Sunday, May 12, 1pm
Publix Aprons Cooking School, Dr. Phillips
$50/person
Bowl Full of Flavors
Monday, May 13, 6pm
Publix Aprons Cooking School, Dr. Phillips
$50/person
One in a Melon!
Tuesday, May 14, 6pm
Publix Aprons Cooking School, Dr. Phillips
$45/person
Basics of Culinary Part 2 – 3-week series
May 15, May 22, May 29
Publix Aprons Cooking School, Dr. Phillips
$150/person
Couples Cooking: Korean Date Night
Thursday, May 16, 6pm (additional date May 28)
Publix Aprons Cooking School, Dr. Phillips
$100/couple
VIP Food & Wine Experience – Italy!
Friday, May 17, 6pm
Publix Aprons Cooking School, Dr. Phillips
$20/person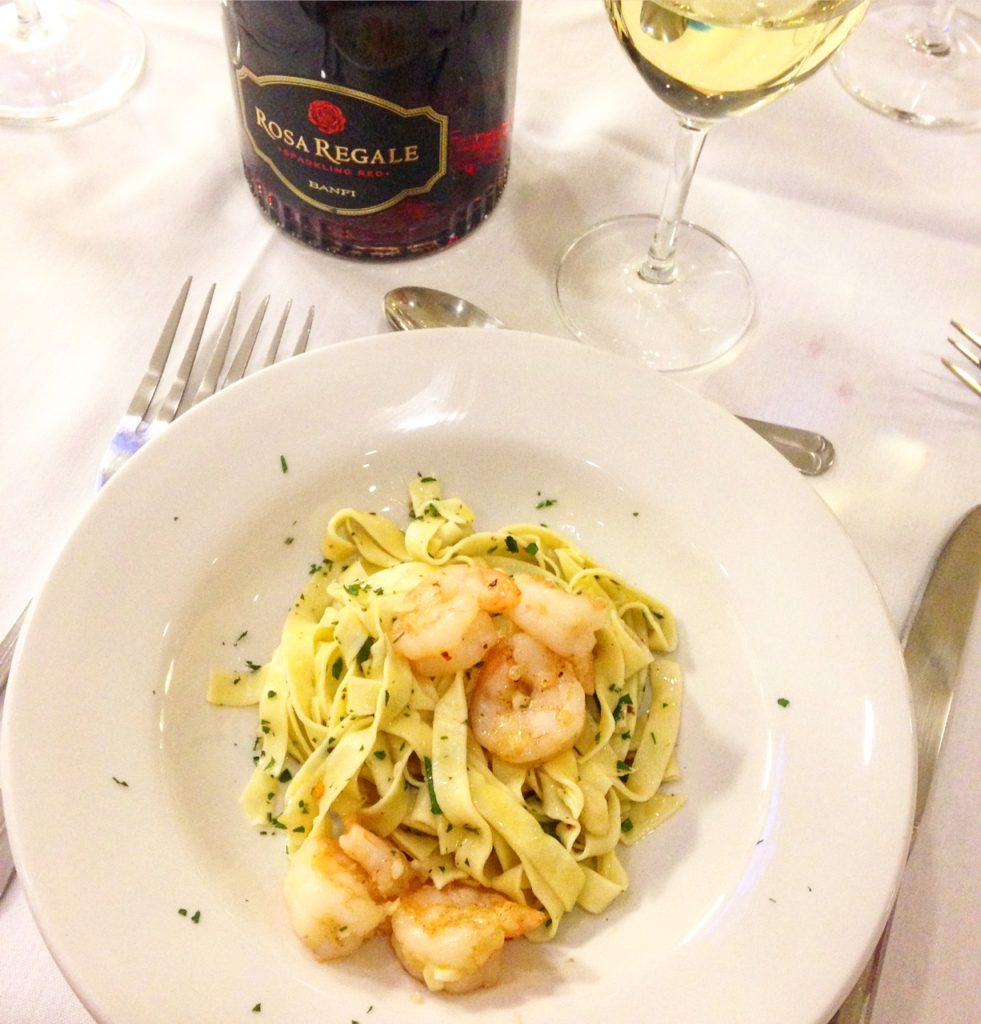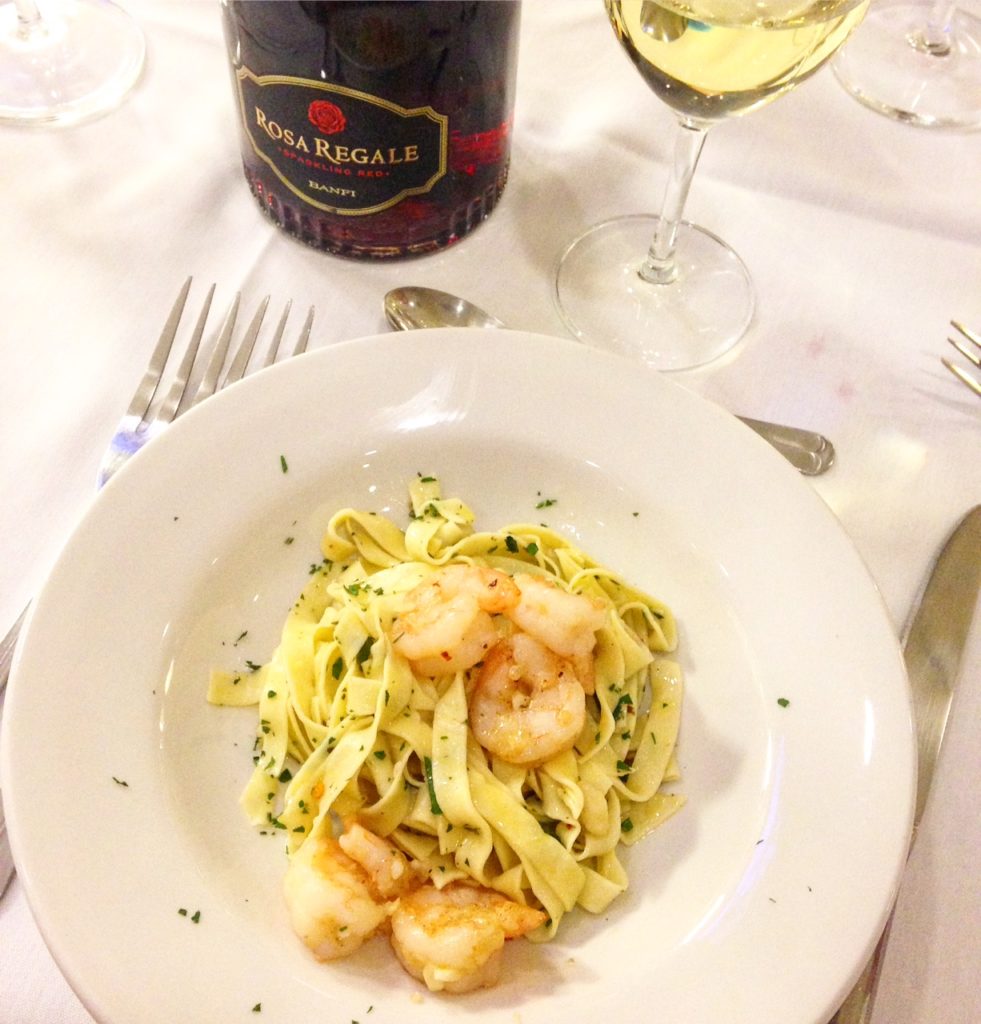 Oregon Wine Month with Four Graces Wines
Friday, May 17, 6:30pm
Publix Aprons Cooking School, Dr. Phillips
$50/person
Italian Wine County (2-Course) Dinner
Friday, May 17, 7pm
Publix Aprons Cooking School, Dr. Phillips
$25/person
Couples Cooking: Spanish Tapas and Sangria
Monday, May 20, 6pm
Publix Aprons Cooking School, Dr. Phillips
$100/couple
Kitchen Fundamentals: Knife Skills
Tuesday, May 21, 6pm
Publix Aprons Cooking School, Dr. Phillips
$50/person
Sushi 101
Thursday, May 23, 6pm
Publix Aprons Cooking School, Dr. Phillips
$55/person
Cono Sur Winery with Gonzalo Marina, Winemaker
Friday, May 24, 6:30pm
Publix Aprons Cooking School, Dr. Phillips
$50/person
Gulf of California Wine Dinner
Saturday, May 25, 6:30pm
Publix Aprons Cooking School, Dr. Phillips
$50/person
Sunday Jazz Brunch
Sunday, May 26, 12pm
Publix Aprons Cooking School, Dr. Phillips
$40/person
Brunch Basics
Monday, May 27, 6pm
Publix Aprons Cooking School, Dr. Phillips
$45/person
Wine & Dine: Steakhouse
Friday, May 31, 6:30pm
Publix Aprons Cooking School, Dr. Phillips
$50/person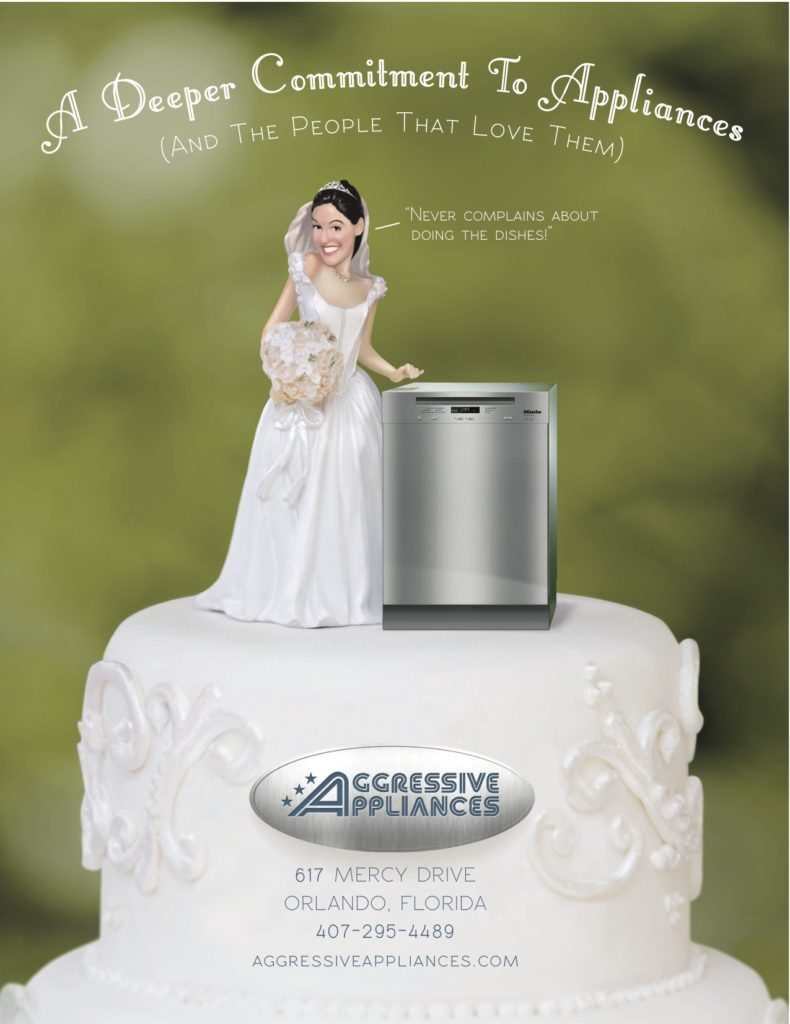 TRUFFLES & TRIFLES
Julia Child and French Desserts
Wednesday, May 1, 6:30pm
Truffles & Trifles
$60/person
French Bistro Cooking
Thursday, May 2, 6:30pm
Truffles & Trifles
$60/person
An Evening in Greece
Tuesday, May 7, 6:30pm
Truffles & Trifles
$59/person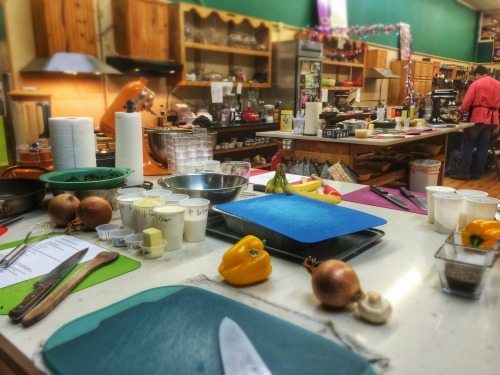 Mastering the Grill
Wednesday, May 8, 6:30pm
Truffles & Trifles
$59/person
A Perfect and Easy Buffet Dinner Party
Thursday, May 9, 6:30pm
Truffles & Trifles
$60/person
Date Night – Tuscan
Friday, May 10, 6:30pm
Truffles & Trifles
$150/couple
Celebration of Mother's Day – Macarons
Saturday, May 11, 10am
Truffles & Trifles
$60/person
OTHER CLASSES
Cuisine Corner: Watermelon Wednesdays
Wednesday, May 1, 6:30pm-7:30pm
Orlando Public Library
FREE Admission (Registration required)
Italian French Fusion
Friday, May 3, 7pm (with other dates & times available)
Cozymeal
$85/person
French Steakhouse with Style
Friday, May 3, 7pm (with other dates & times available)
Cozymeal
$85/person
Exploring French Gastronomy
Friday, May 3, 7pm (with other dates & times available)
Cozymeal
$85/person
Breakfast with Veggies
Saturday, May 4, 9:30am-11:30am
Leu Gardens
$25-$30/person
Cuisine Corner: Meat Me in the Veggie Patch
Wednesday, May 8, 6:30pm-7:30pm
Orlando Public Library
FREE Admission (Registration required)
Flower Power: Cooking with Edible Places
Saturday, May 11, 11am-1:30pm
Leu Gardens
$60-$65/person
Crafting the Perfect Charcuterie
Wednesday, May 15, 6:30pm
The Ancient Olive
$65/person
Pickling Class – Learn Secrets to Pickling
Saturday, May 18, 12pm-2pm
Terralina Crafted Italian
$45/person
Simply Swapped Everyday: FitLiving Eats Plant-Based Cooking Class
Wednesday, May 22, 6pm
FitLiving Eats
$85/person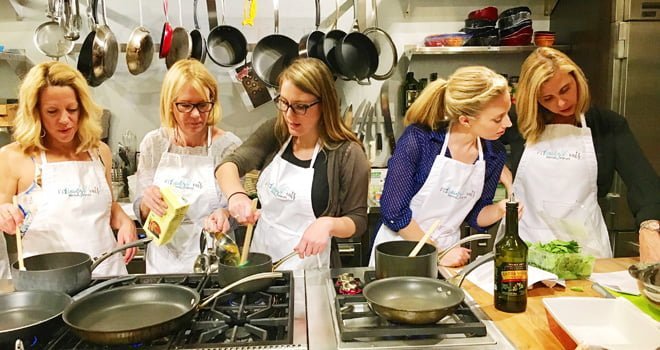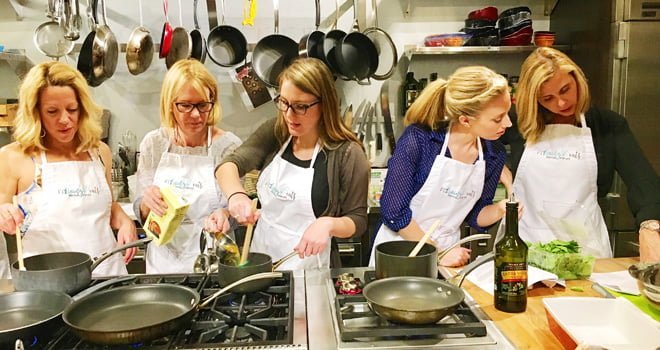 Cuisine Corner: Orlando Meats
Thursday, May 30, 6:30pm-7:30pm
Orlando Public Library
FREE Admission (Registration required)
Edible Education Experience Chef Night with Hunger Street Tacos
Thursday, May 30
Emeril Lagasse Foundation Kitchen House & Culinary Garden
Tickets available soon
Spanish Tapas Cooking Class! Barcelona to Salamanca with Chef Susan Ytterberg
Friday, May 31, 6pm-8pm
Emeril Lagasse Foundation Kitchen House & Culinary Garden
$120/person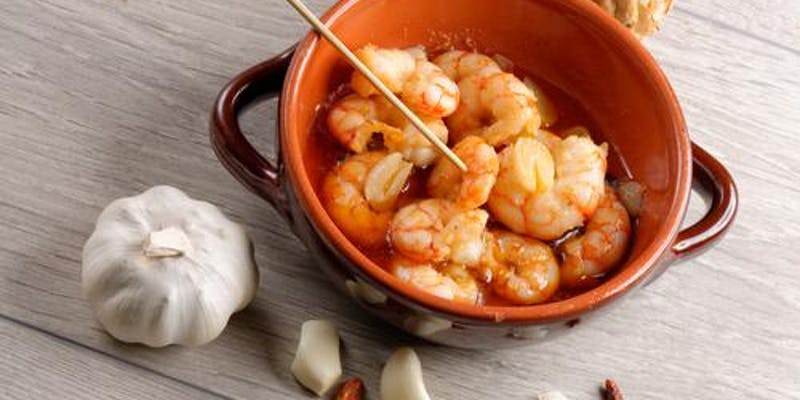 JUNE
PUBLIX APRONS COOKING SCHOOLS – WINTER PARK
Low Country Cookin'
Saturday, June 1, 6:30pm
Publix Aprons Cooking School, Winter Park
$50/person
Classic French Pastries
Monday, June 1, 6pm
Publix Aprons Cooking School, Winter Park
$45/person
Caribbean Favorites
Tuesday, June 4, 6pm
Publix Aprons Cooking School, Winter Park
$45/person
Couples Cooking: Peruvian
Wednesday, June 5, 6pm
Publix Aprons Cooking School, Winter Park
$100/couple
An Evening with Duckhorn Winery
Thursday, June 6, 6:30pm
Publix Aprons Cooking School, Winter Park
$50/person
Bite Night featuring Imagery Wines
Friday, June 7, 6:30pm (additional dates: June 14, June 19, June 28)
Publix Aprons Cooking School, Winter Park
$30/person
VIP Food & Wine Experience – Italy!
Saturday, June 8, 6pm
Publix Aprons Cooking School, Winter Park
$20/person
Italian Wine Country (2-course) Dinner
Saturday, June 8, 7pm
Publix Aprons Cooking School, Winter Park
$25/person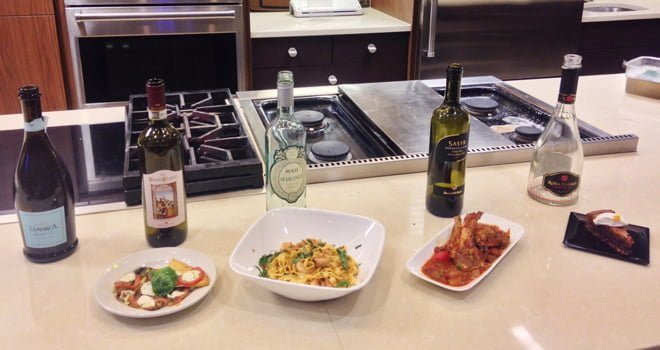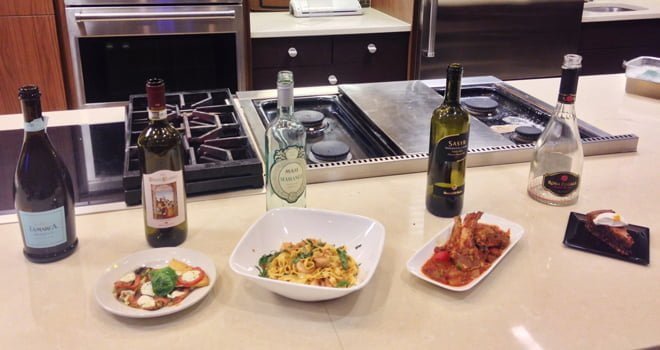 Aloha Plate Lunch
Monday, June 10, 6pm
Publix Aprons Cooking School, Winter Park
$45/person
Find Your Roots
Tuesday, June 11, 6pm
Publix Aprons Cooking School, Winter Park
$45/person
Kitchen Fundamentals: Grilling
Wednesday, June 12, 6pm (additional date: June 24)
Publix Aprons Cooking School, Winter Park
$50/person
Dad's Classic Reds with Columbia Crest Winery
Thursday, June 13, 6:30pm
Publix Aprons Cooking School, Winter Park
$50/person
Herb Your Enthusiasm
Saturday, June 15, 6:30pm
Publix Aprons Cooking School, Winter Park
$45/person
West Coast Seafood Wine & Dine
Thursday, June 20, 6:30pm
Publix Aprons Cooking School, Winter Park
$55/person
Weeknight Gourmet
Tuesday, June 25, 6pm
Publix Aprons Cooking School, Winter Park
$45/person
Couples Cooking: Mediterranean Delights
Wednesday, June 26, 6pm
Publix Aprons Cooking School, Winter Park
$100/couple
Wine & Dine: Steakhouse
Thursday, June 27, 6:30pm
Publix Aprons Cooking School, Winter Park
$50/person
Grilling in the Vineyard
Saturday, June 29, 6:30pm
Publix Aprons Cooking School, Winter Park
$50/person
PUBLIX APRONS COOKING SCHOOLS – DR. PHILLIPS
Low Country Cookin'
Saturday, June 1, 6:30pm
Publix Aprons Cooking School, Dr. Phillips
$50/person
Classic French Pastries
Monday, June 3, 6pm (additional date June 15)
Publix Aprons Cooking School, Dr. Phillips
$45/person
Caribbean Favorites
Tuesday, June 4, 6pm
Publix Aprons Cooking School, Dr. Phillips
$45/person
Couples Cooking: Peruvian
Wednesday, June 5, 6pm
Publix Aprons Cooking School, Dr. Phillips
$100/couple
Kitchen Fundamentals: Grilling
Thursday, June 6, 6pm
Publix Aprons Cooking School, Dr. Phillips
$50/person
Bite Night featuring Imagery Wines
Friday, June 7, 6:30pm (additional dates June 14, June 15, June 19, June 28)
Publix Aprons Cooking School, Dr. Phillips
$30/person
VIP Food & Wine Experience – Italy!
Saturday, June 8, 6pm
Publix Aprons Cooking School, Dr. Phillips
$20/person
Italian Wine Country (2-course) Dinner
Saturday, June 8, 7pm
Publix Aprons Cooking School, Dr. Phillips
$25/person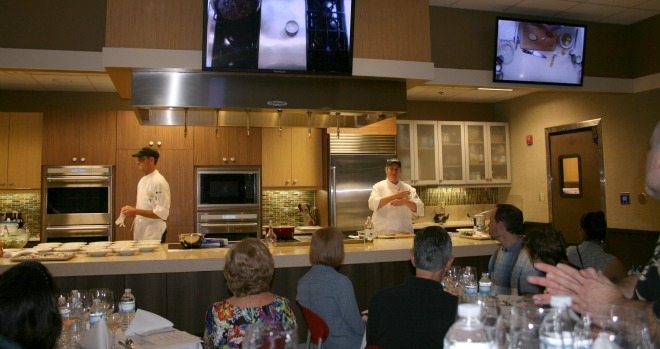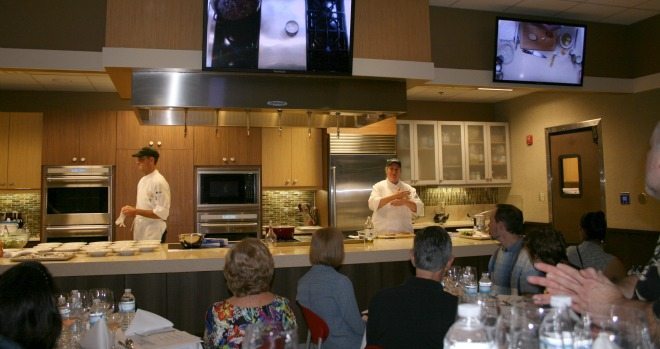 Sunday Jazz Brunch
Sunday, June 9, 12pm
Publix Aprons Cooking School, Dr. Phillips
$40/person
Aloha Plate Lunch
Monday, June 10, 6pm
Publix Aprons Cooking School, Dr. Phillips
$45/person
Find Your Roots
Tuesday, June 11, 6pm
Publix Aprons Cooking School, Dr. Phillips
$45/person
Brunch Basics
Wednesday, June 12, 6pm
Publix Aprons Cooking School, Dr. Phillips
$45/person
Herb Your Enthusiasm
Thursday, June 13, 6:30pm
Publix Aprons Cooking School, Dr. Phillips
$45/person
Chefs Table: Sous Vide vs. Traditional – Parallel Tasting Menu
Thursday, June 20, 6:30pm
Publix Aprons Cooking School, Dr. Phillips
$65/person
West Coast Seafood Wine & Dine
Friday, June 21, 6:30pm
Publix Aprons Cooking School, Dr. Phillips
$55/person
Kitchen Fundamentals: Eggs
Monday, June 24, 6pm
Publix Aprons Cooking School, Dr. Phillips
$50/person
Weeknight Gourmet
Tuesday, June 25, 6pm
Publix Aprons Cooking School, Dr. Phillips
$45/person
Couples Cooking: Mediterranean Delights
Wednesday, June 26, 6pm
Publix Aprons Cooking School, Dr. Phillips
$100/couple
Wine & Dine: Steakhouse
Thursday, June 27, 6:30pm
Publix Aprons Cooking School, Dr. Phillips
$50/person
Grilling in the Vineyard
Saturday, June 29, 6:30pm
Publix Aprons Cooking School, Dr. Phillips
$50/person
OTHER CLASSES
Cuisine Corner: Avocados!
Saturday, June 8, 11am-12pm
Orlando Public Library, Cypress Room
FREE Admission (Registration required)
Cuisine Corner: Infused Olive Oil
Tuesday, June 11, 6:30pm-7:30pm
Orlando Public Library, Cypress Room
FREE Admission (Registration required)
Modern Meal Prep: FitLiving Eats Plant-Based Cooking Class
Thursday, June 20, 6pm
FitLiving Eats
$85/person
Cuisine Corner: Mango Monday
Monday, June 24, 6:30pm-7:30pm
Orlando Public Library, Cypress Room
FREE Admission (Registration required)
Food 101: Beer
Wednesday, June 26, 6:30pm-7:30pm
Orlando Public Library, Albertson Room
FREE Admission (Registration required)
Feature image credit: Alyssa Makes Something