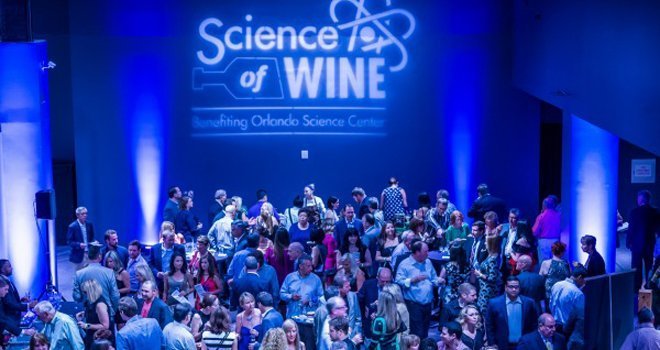 SPONSORED – Unleash your inner scientist as you expand your palate–and your mind–at the 9th Annual Science of Wine presented by Southern Glazer's Wines and Spirits!
Held on April 27, 2019 at Orlando Science Center, this unique wine tasting event features 150+ wines to sample, live entertainment, a silent auction, and the chance to paint your own canvas or participate in a wine grab.
This adults-only night out will also feature gourmet fare from Central Florida's best restaurants. Black Rooster Taqueria, Sweet By Holly, Gezellig Cookies, Swine & Sons, Fresh Kitchen and Kelly's Homemade Ice Cream are just a few of the local culinary purveyors who will be in attendance.
As an added bonus, the event doubles as a fundraiser for Orlando Science Center, with proceeds benefitting the advancement of educational programs and opportunities for children to explore the Science Center.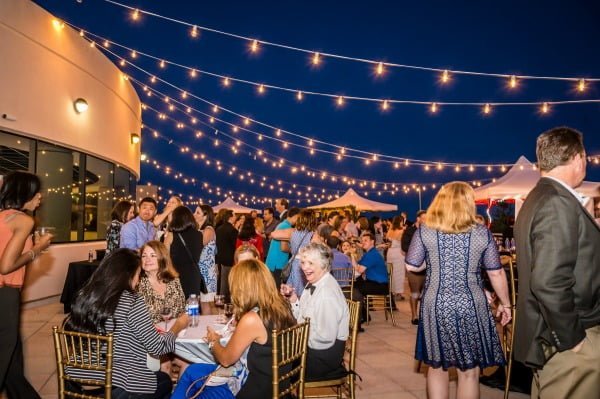 CULINARY PARTNERS
Barnie's Coffee & Tea
BENTO asian kitchen + sushi
Black Rooster Taqueria
Bonefish Grill
BJ's Restaurant Brewhouse
Cocktails Catering
Fresh Kitchen
Gezellig Cookies
Hard Rock Cafe
Keke's Breakfast Cafe
Kelly's Homemade Ice Cream
Lucky's Market
Millenia Event Catering
Nicole Macaron
Olde Hearth Bread Co.
The Pub
Sonny's BBQ
SusHi Eatstation
Sweet by Holly
Swine & Son's
Tamale Co.
Tibby's New Orleans Kitchen
Yak & Yeti Restaurant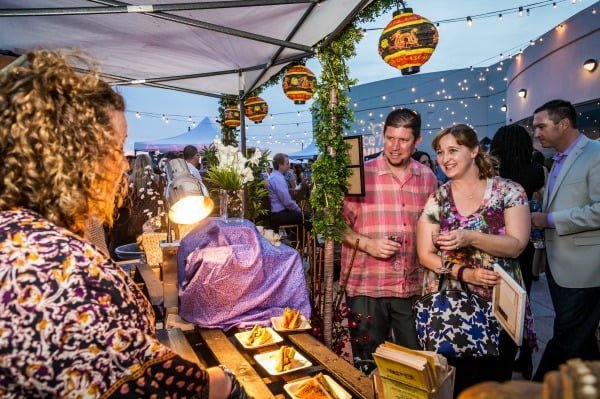 ADD-ON EVENT EXPERIENCES
Enhance your experience further by attending exciting cooking demos and wine seminars, available as add-ons.
Have you ever wondered why your favorite Cabernet compliments a grilled steak so perfectly, or which white wine would be best with the seafood dish you're preparing? We'll explore the science behind some classic food and wine pairings and discover what works, and why in this interactive food and wine tasting demo hosted by Swine & Sons Provisions.
Demos at 7:30 and 8:45pm
$20/person with purchase of Science of Wine ticket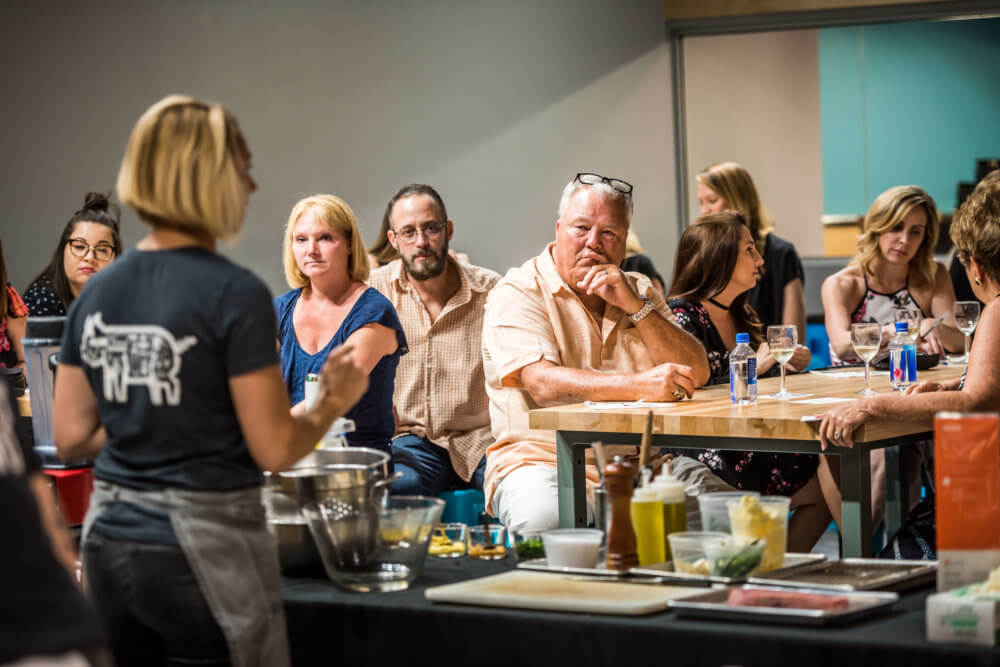 Wine Seminar – How'd It Get There?
Want to become the wine expert within your friend group? Look no further than this wine seminar hosted by Julie Pepi, CSW Director for Fine Wine in Florida for Trinchero Family Estates! You'll learn why certain grapes grow better in specific places, what tannin and oak flavors actually are, where the bubbles in your favorite Champagne come from and so much more!
6:30pm
$20/person with purchase of Science of Wine ticket
TICKETS
Tickets are $125 for the general public and $100 for Orlando Science Center members.
9th Annual Science of Wine
Saturday, April 27, 7-10pm
Orlando Science Center
777 E. Princeton St, Orlando
$100-$125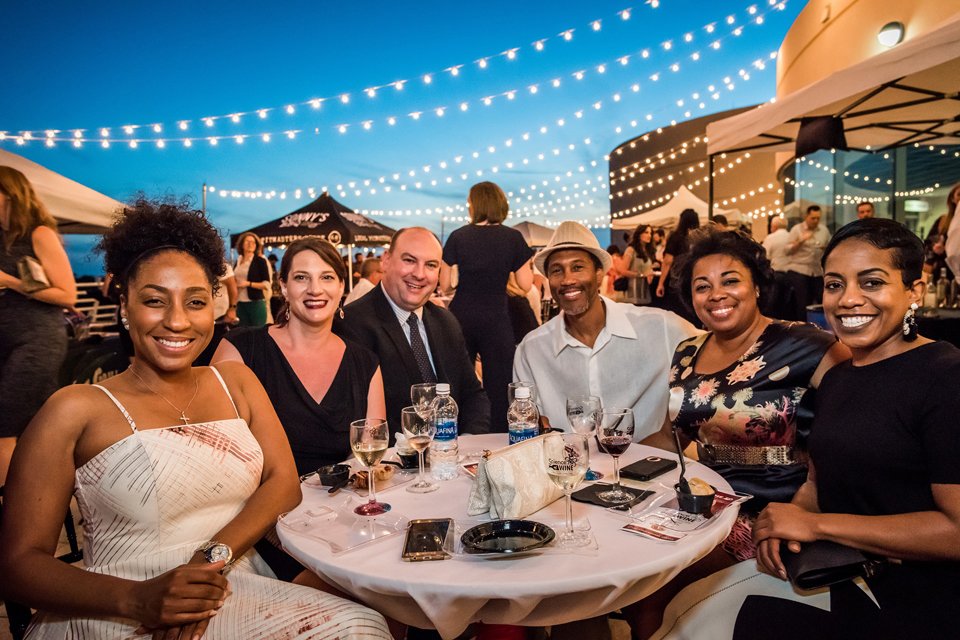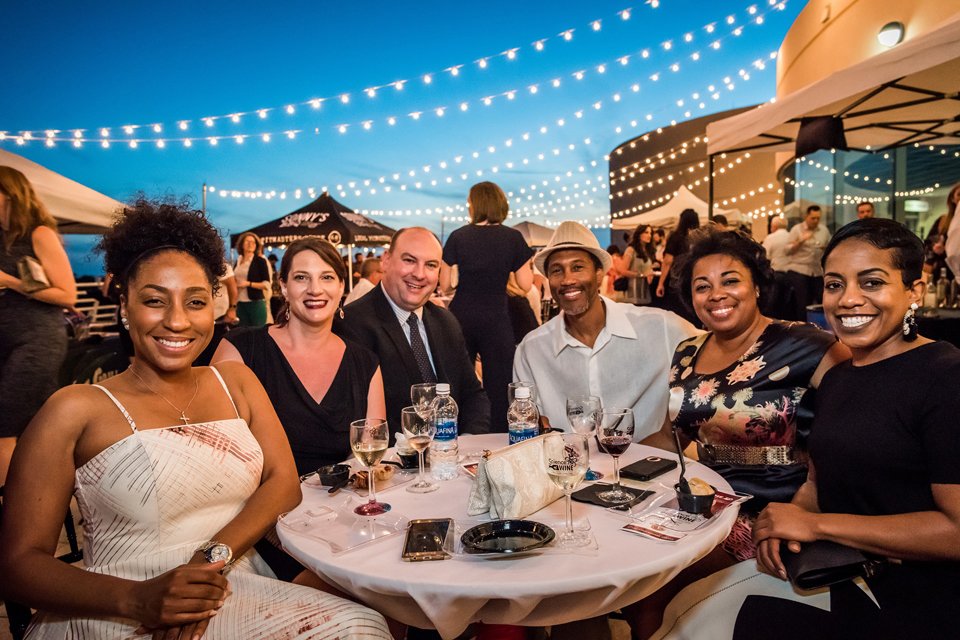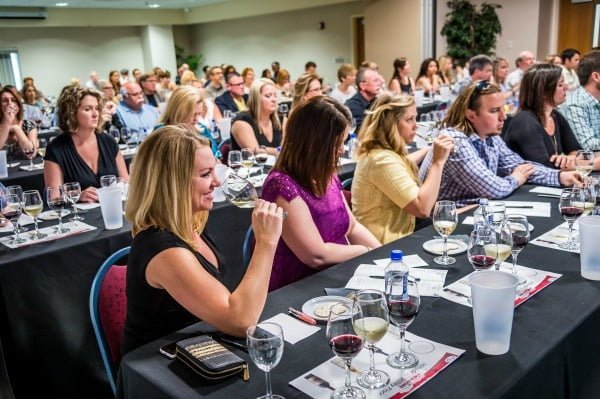 SCIENCE OF WINE SPONSORS
Presenting Partner: Southern Glazer's Wine & Spirits
Sponsor Reception Partners: Arthur's Creative Events & Catering, Cuisiniers, Hyatt Regency Orlando INT'L Airport Catering & Events, Puff n' Stuff Events and Catering
Event Sponsors: Akerman, Balfour Beatty, Clifton Larson Allen, Embrace Families, Finfrock, Holland & Knight, Macy's, McCree General Contractors & Architects, Orion, Presidio, Ripley's Believe it or Not! Orlando, RSM, Seay Business, Wiley, Zymphony
In-Kind Sponsor: Magic Printing Services
All images provided by Orlando Science Center, photos by Roberto Gonzalez
DISCLOSURE
We were compensated to write this post…
and
We are committed to providing you with valuable content that informs and inspires you…
and
We are clear that all of our content, including our sponsored content, gives value to our readers.
Our commitment as a for-profit website is to marry total transparency with superior, locally-created content. If you ever feel we fall short in that commitment, please let us know.