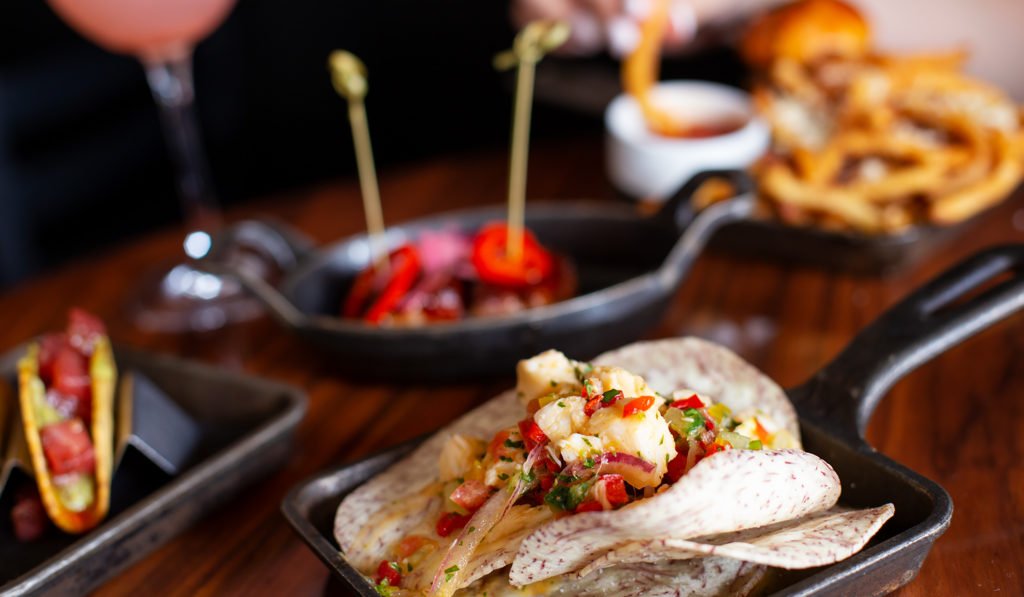 Budget friendly and Disney Springs may not seem to be a likely pair. But with a little research and planning, there are a surprising amount of inexpensive activities to enjoy alongside affordable eats. While happy hour deals are a bit elusive in this touristy hotspot, there are killer deals to be found if you know where to look. One such happy hour to add to your rotation: STK Orlando.
Served in the bar and lounge area (high top tables only) Monday-Friday from 3:30-6pm and Thursday-Saturday from 10pm-close, happy hour includes $2-$8 plates, half off specialty cocktails, and $10 Justin Cabernet and Whispering Angel rosé.
Below are the delectable details of our recent hosted visit.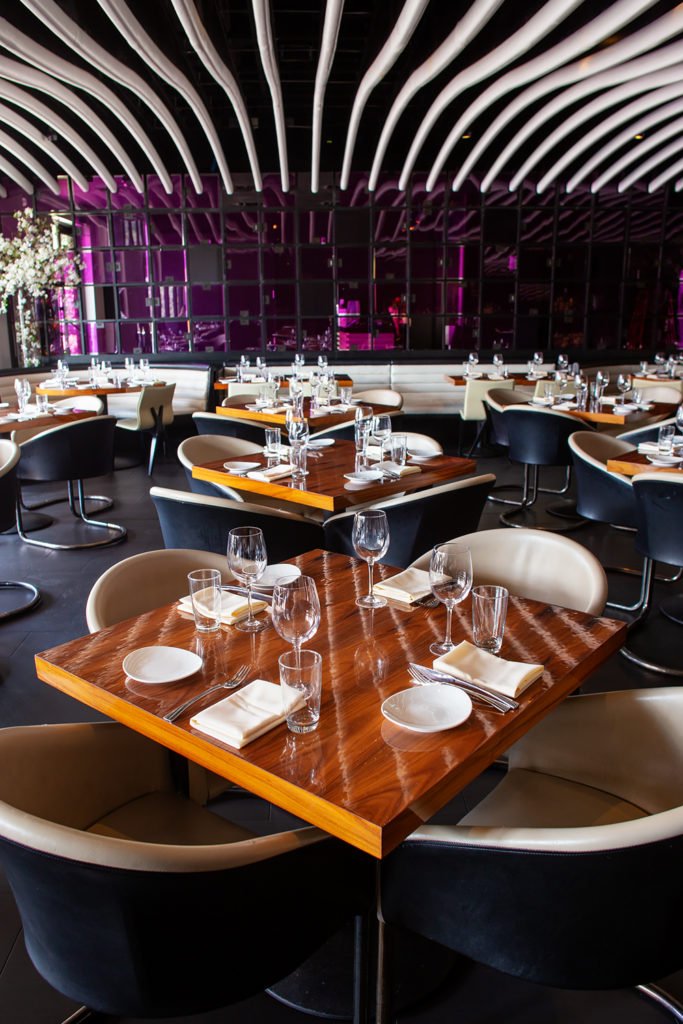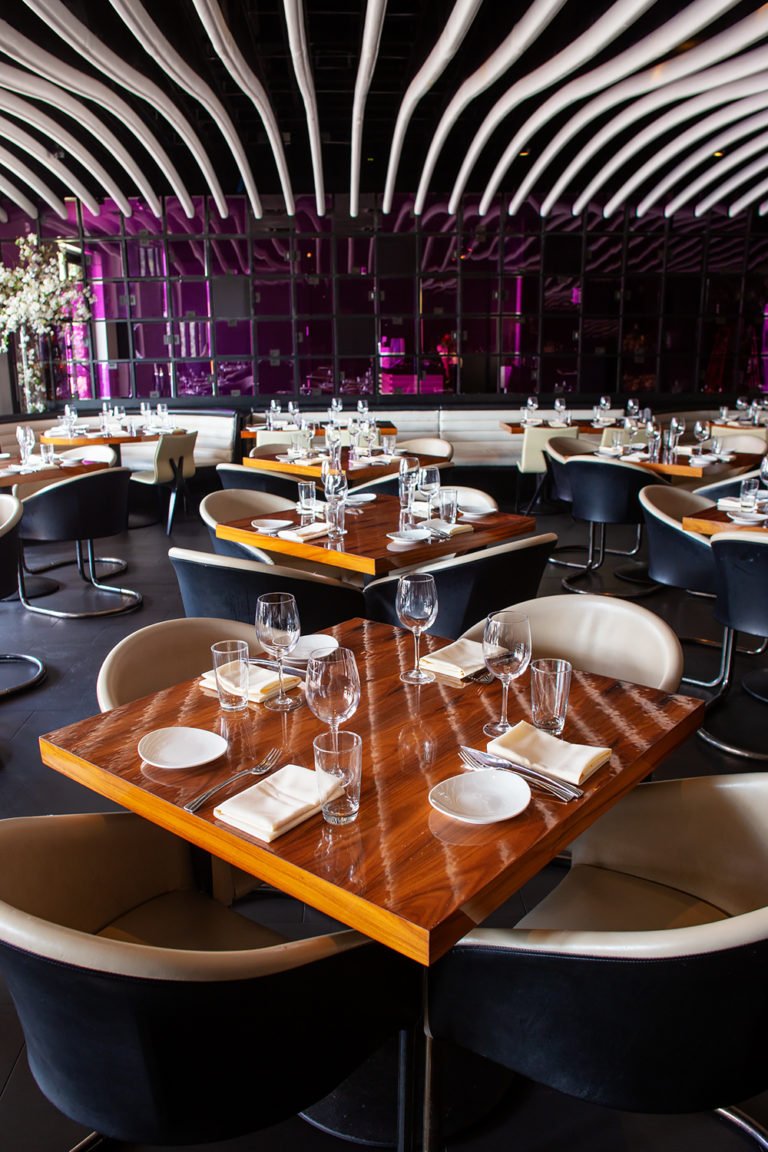 DRINKS
STK's lineup of specialty cocktails is available for half price during happy hour. Normally $20 each, this cuts the cost to a much more wallet-friendly $10 per drink. If you're used to paying full price for your sips around Disney Springs, you'll feel like you've won the lottery.
There are sadly no deals on beer, and just two wine deals for happy hour. But if you're a cocktail lover, you'll be spoiled for choice.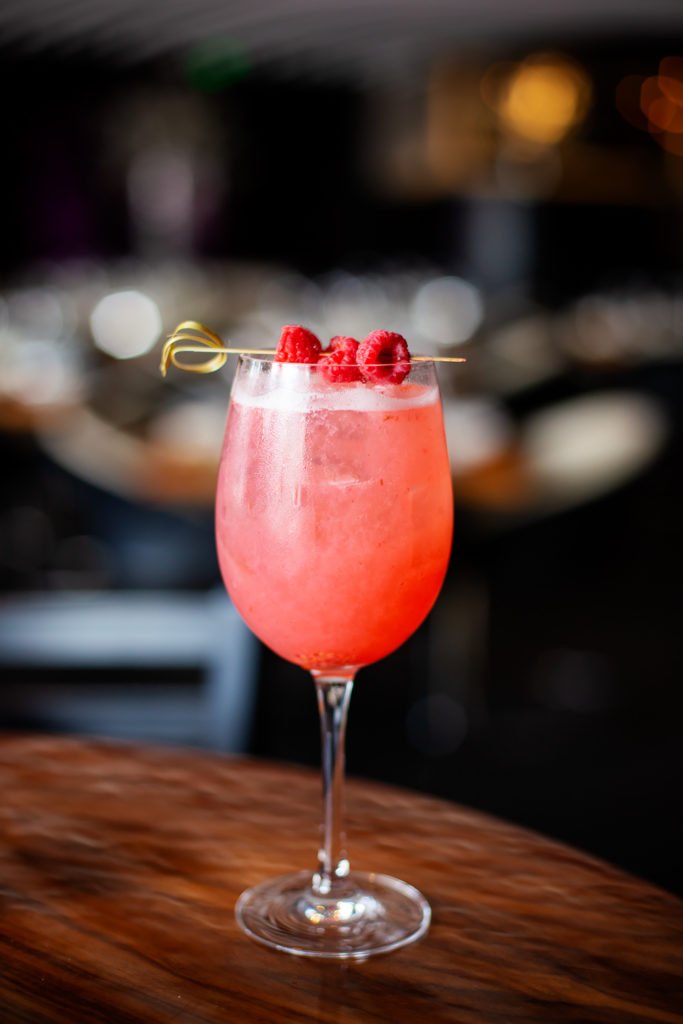 THE FOOD
There are thirteen bites to choose from on the menu, grouped into price points of $2 (oysters; priced per oyster), $5, $7, and $8.
Between the two of us, we shared four dishes and each got our own order of the lil' brg and truffle fries. And while we're talking about the lil' brg, please don't go to this happy hour without ordering one for yourself. While I'm normally one for sharing, this small slider burger is one you'll want to gobble up all by yourself.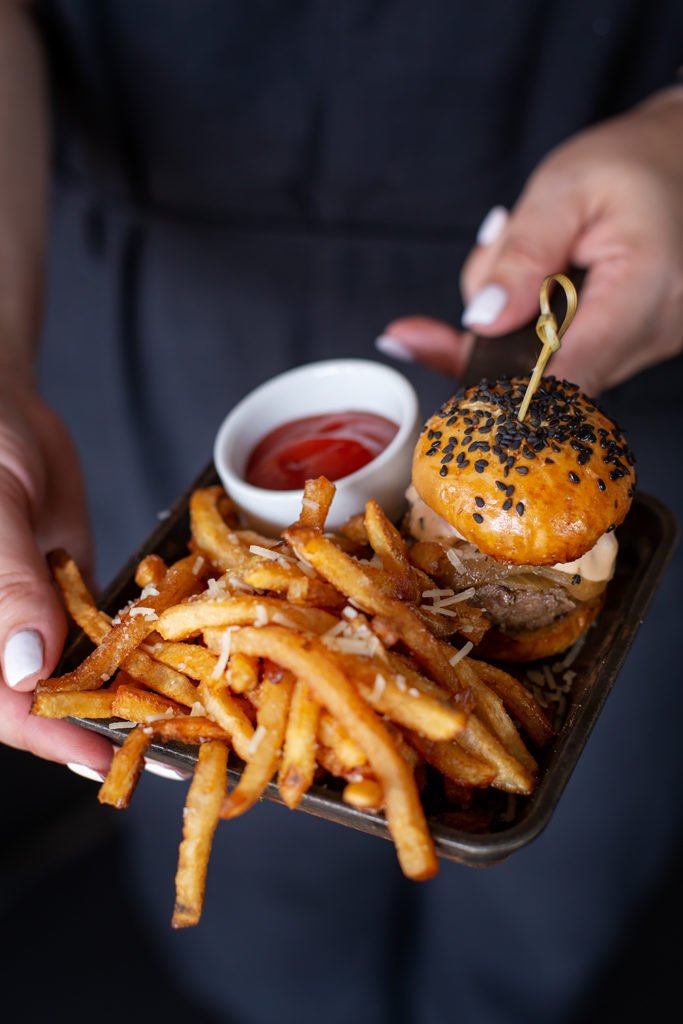 Topped with onions and a creamy secret sauce, the bite-sized burger was juicy and perfectly cooked. It comes with a side of savory parmesan truffle fries, which may not do your breath any favors but will definitely make your belly happy. If I return for happy hour, I'll probably just fill my table with multiple lil' brgs.
STK is a steakhouse after all, so we continued our feast with the filet lollipop. While smaller in size, it packed a flavorful punch and was so tender it easy peeled from the bone. Know that each order only comes with one, so this dish isn't ideal for sharing.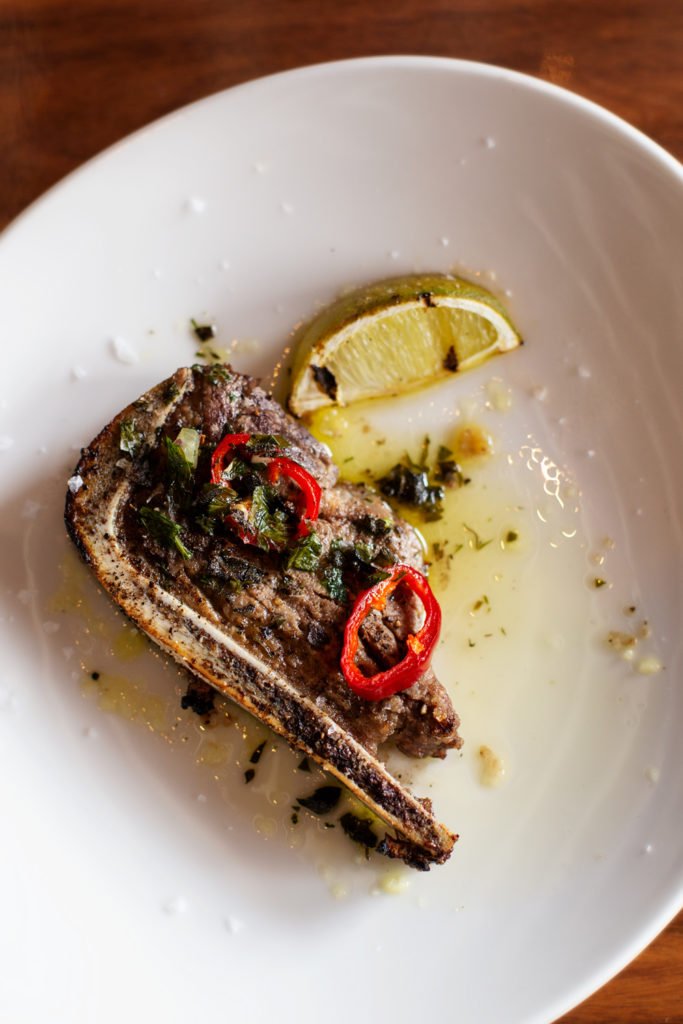 The tuna tartare tacos are adorably tiny so taco lovers take note: these are not for sharing. They were a bit bland for my tastes, but still worth ordering if you're an avid tuna fan. .
On date night, you can easily fill up on one lil' brg each, 2-3 small plates to share, and two cocktails.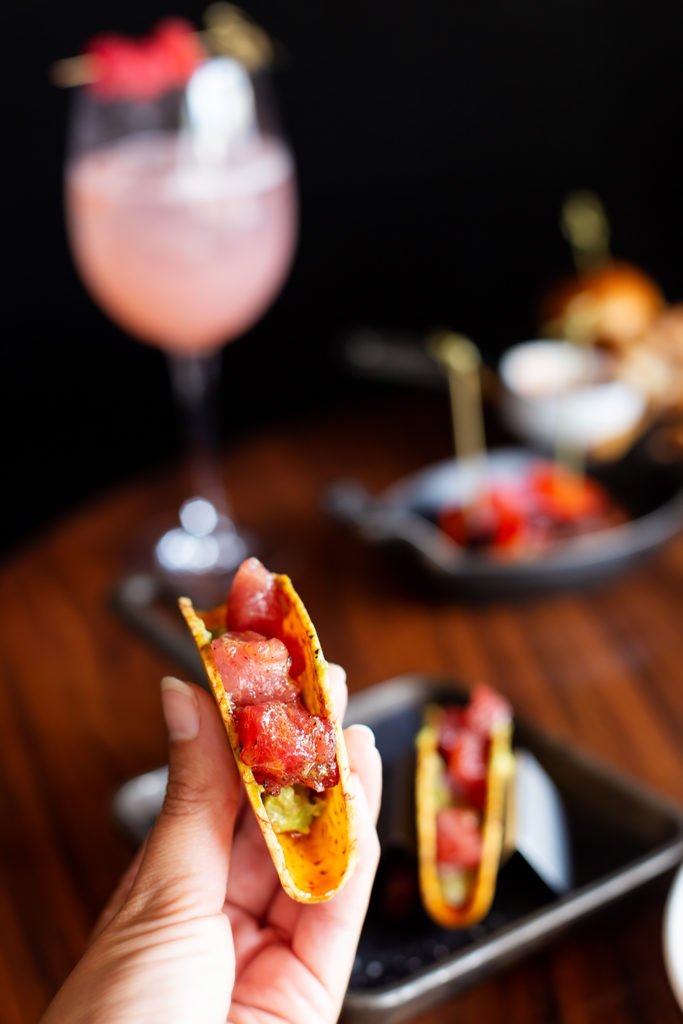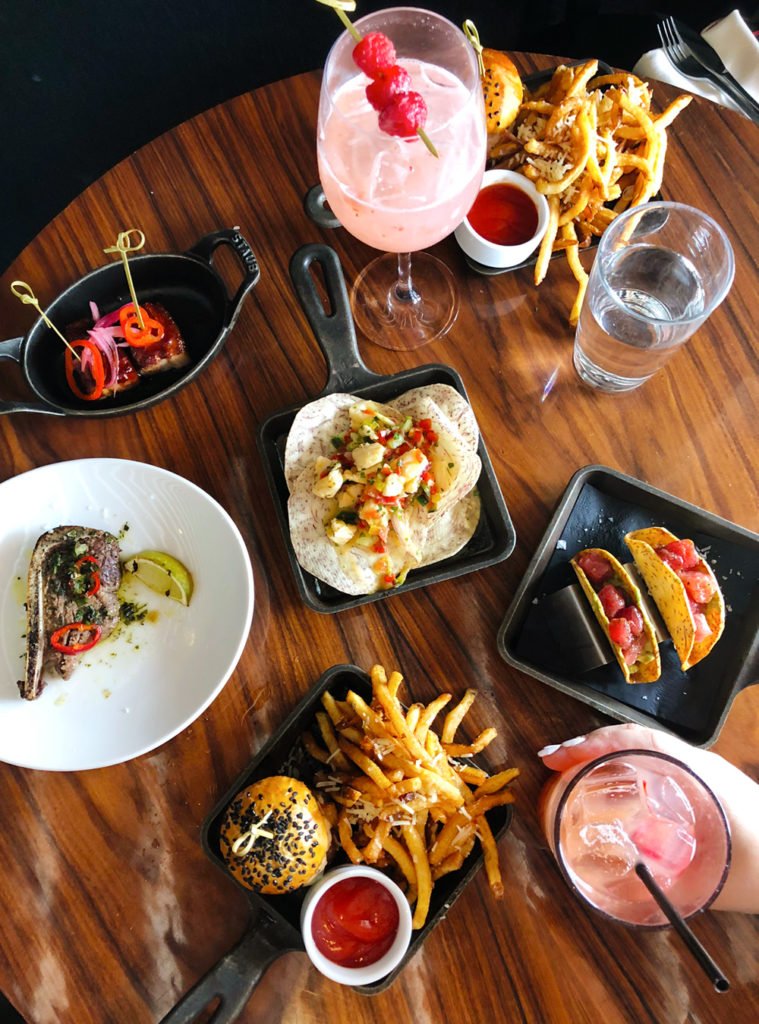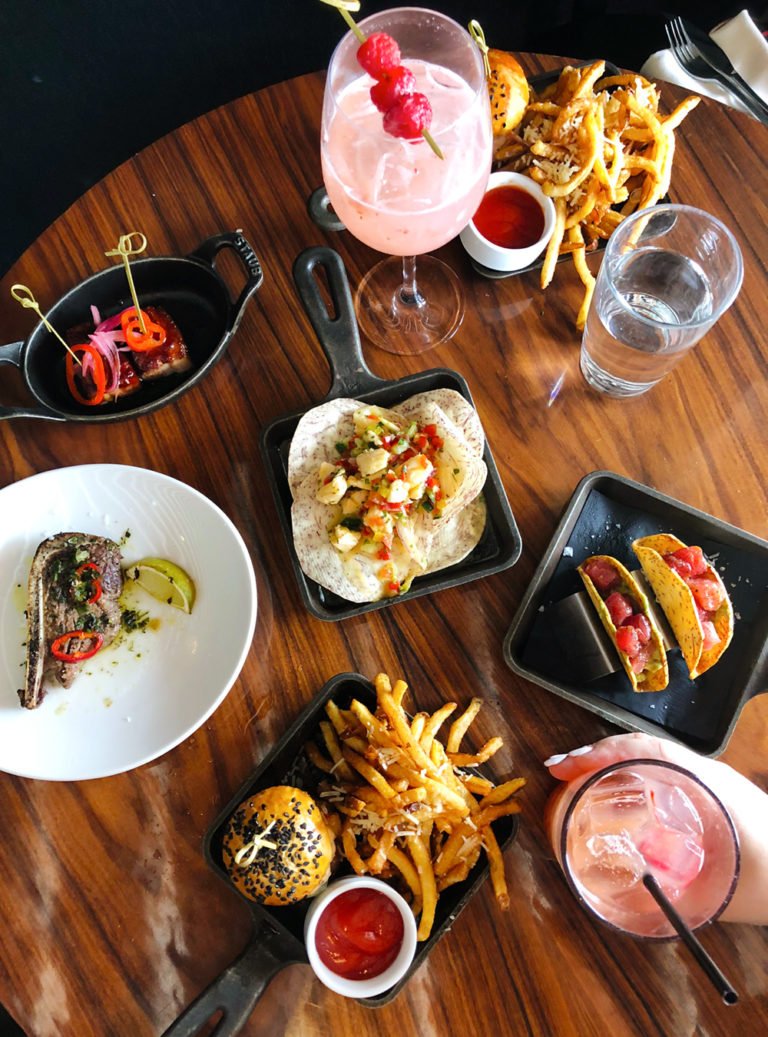 THE GRADE
Drinks: Cocktail lovers will be in heaven with eleven specialty cocktails available for $10. It would be nice to see more wines and a few beers added to the happy hour offerings.
Food: Everything we sampled was top-notch, especially the lil' brg which is an awesome value (can you tell it was my favorite?). Some portion sizes seemed small for the price, but overall we enjoyed everything we tried and left full and happy.
Atmosphere: There is a live DJ spinning tunes and I couldn't help but dance in my chair the entire time. The restaurant is also beautiful with modern touches and upscale décor. It's a classy respite from the bustling pathways filled with people outside.
STK scores a B+. Adding in some more options for wine and beer lovers to mirror the robust food offerings would take this happy hour to the next level. The seating is also limited and quickly becomes full closer to dinner hours. You can't go wrong with any of the food items, but the lil' brg is in a league of its own. (It gets an A++!) Overall, happy hour is your ticket to dining at this higher-end eatery at a fraction of the normal cost.
DETAILS
STK Orlando
1580 E. Buena Vista Drive
Orlando, FL 32830
(407) 917-7440
Happy hour is served at the bar and at the high top tables in the lounge Monday-Friday from 3-6:30pm. Check out the full happy hour menu here.
Want more happy hour info? Check out our guide to Orlando happy hours.
Disclosure: STK Orlando provided this meal at no cost to the writer.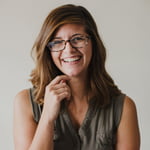 About the Author/Photographer:
Stephanie Patterson is the editor of Orlando Date Night Guide. She's a talented professional food and travel photographer and writer with a passion for creativity, the beach and great eats. When she's not taking photos or writing, you can find her exploring the state for her Florida travel blog, Travel Taste Click. Find her online at www.spattersoncreative.com and www.traveltasteclick.com.
All photos by Stephanie Patterson