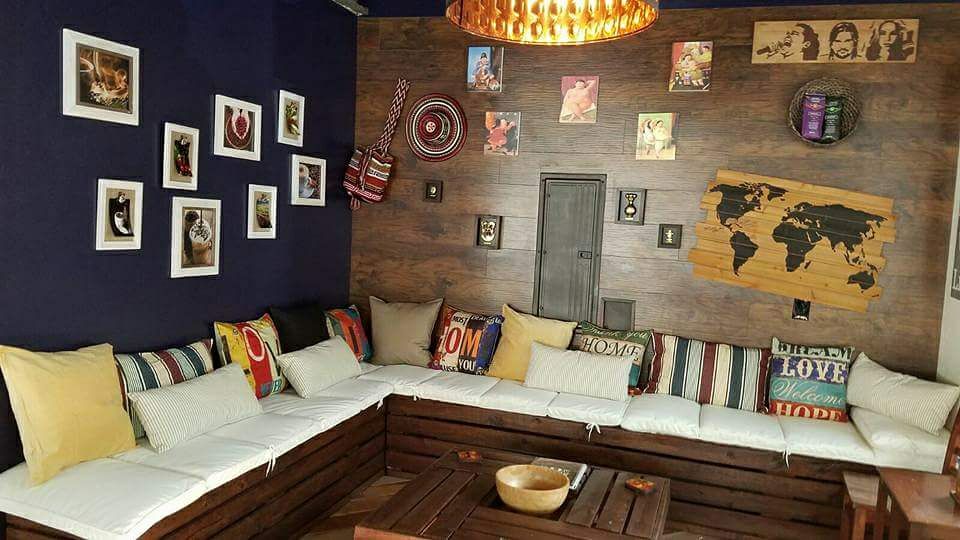 Date nights are an easy task for extroverts, who enjoy being around others as it helps recharge their batteries. On the opposite end, you have introverts who are usually less outgoing, enjoy being at home, and need to be in quiet environments to fuel up for the next day. Luckily for me, I married an introvert so we understand each other and we tend to prefer low key dates. You'll rarely find us at a concert or a festival because those events are highly overwhelming. We like to try more relaxed activities so we can better enjoy the experience.
However, if your partner is introverted and you're not, this can be a challenge for your date night. As a master of avoiding crowds, I wanted to help out all of my fellow introverts with this guide for planning an introvert-friendly date in Orlando.
Design a DIY Food Tour
Orlando is foodie heaven and food tours are a fun way to explore. But…food tours also mean being in a larger group. I have to make small talk with strangers? Not as an introvert. Instead, skip the small talk by creating your own food tour with your love.
There are several places for you to start that will allow you to experience a little bit of everything Orlando has to offer. Making your way down Park Ave. in Winter Park is a great idea. This street boasts several delicious restaurants and dessert shops, such as Bosphorus, Prato, Briarpatch, Kilwins, and Peterbrooke Chocolatier. You can also do this in Mills 50 and Downtown Orlando as the options are limitless. Or, hop on the SunRail on a weekday to conduct your tour through multiple locales.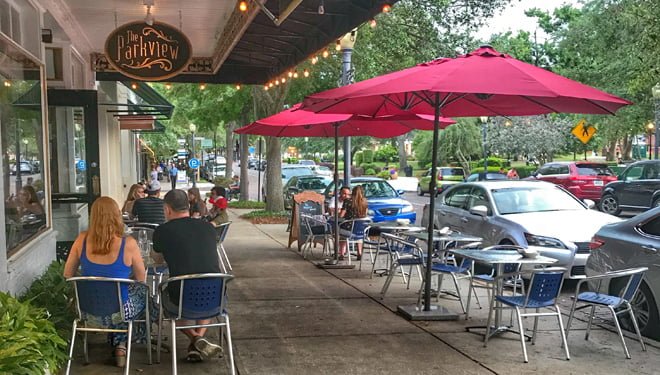 Stay In
With the rise of food delivery services like UberEats, DoorDash, and Bite Squad, it's so much easier to get food that you want instead of ordering pizza or Chinese again. You can also stop and get dinner from your favorite place on the way home from work, like Farm & Haus which offers online ordering. Now, this sounds like something you might do with the kids during the week, but getting a sitter and enjoying some quality time at home can be a great experience. This time allows for you to catch up on your favorite shows (especially if you're behind on Game of Thrones final season).
Bookstore + Coffee Shop
As an introvert 32 years running, I can attest that there's no better way to spend some free time than with your nose in a great book. Pair that with coffee at or near your favorite bookstore with your significant other and you have a perfect date, day or night. Bookstores allow for you and your partner to enjoy each other in a more intimate manner. The quiet nature is perfect for hand holding while browsing your favorite section to find your next read. You can cap it off with a hot cup of your favorite brew or tea while talking about books.
If your love is nerdy (like me) they'll enjoy making a trip to BAMF! Comics & Collectibles where they can browse the latest selections. Afterward, you can enjoy a coffee or tea together in their shop. Another great option is to take a stroll through Park Ave. and stop at Writer's Block Bookstore, a cozy independent bookstore located just off the main drag. Then, take a short walk to New General for one of their excellent choices of coffee or tea. Or, head to Hannibal Square and cozy up on the L-shaped sofa at CFS Coffee.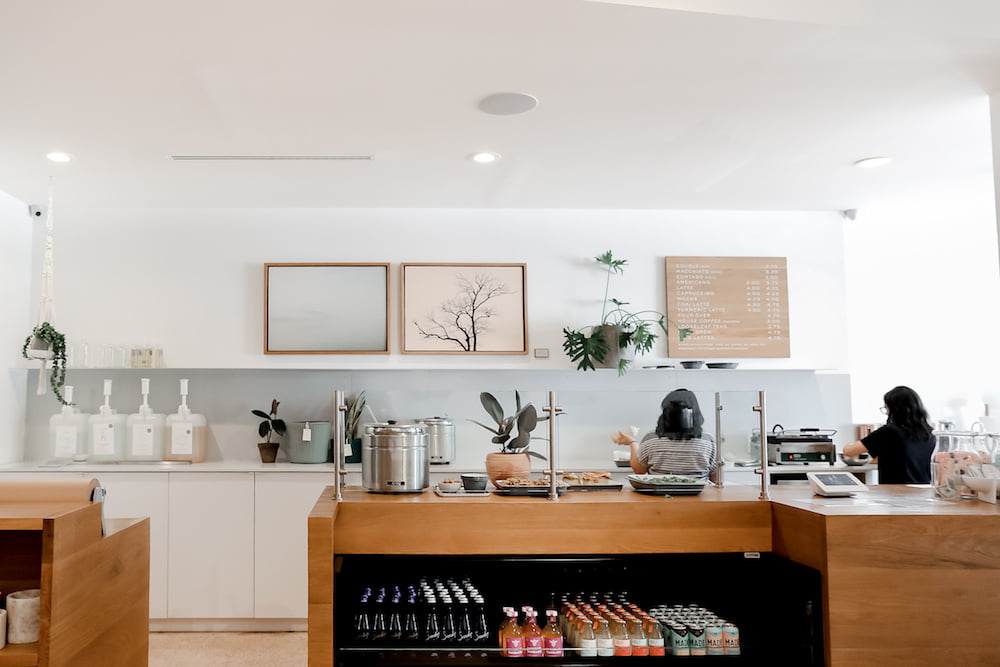 Take a Class
Is your partner a creative type? Booking a workshop or class would be the perfect date night for you! Even if you can't book a private workshop, most offer small and intimate environments so you won't feel overwhelmed by loud music and tons of people. FACTUR has several creative workshops for you to participate in, including woodturning for beginners, 3D modeling, and spray paint art.
Cocktail classes are another big hit that won't be stressful on your energy level. Many of the bars in our beautiful city offer cocktail classes, including The Courtesy, The Woods, and Bitters & Brass. For a full list of cocktail classes, be sure to check out our list here.
Get Outdoors
There's nothing more refreshing than unplugging from social media and taking a day to enjoy time with your partner. Here are a few ideas…
Biking
By now, you've probably seen a stray brightly-colored rental bike or group of bikes on the corner of a major intersection in Orlando. Renting a Lime Bike to enjoy the outdoors is a great way to experience the city. It costs $1 to unlock the bike through their app and you'll pay 15 cents per minute that you ride. When you're finished, you can leave the bike at your stopping location. Similar to Lime, Juice recently became HOPR and bikes have been distributed throughout Orlando. Another relaxing option is to rent bikes and explore the West Orange Trail.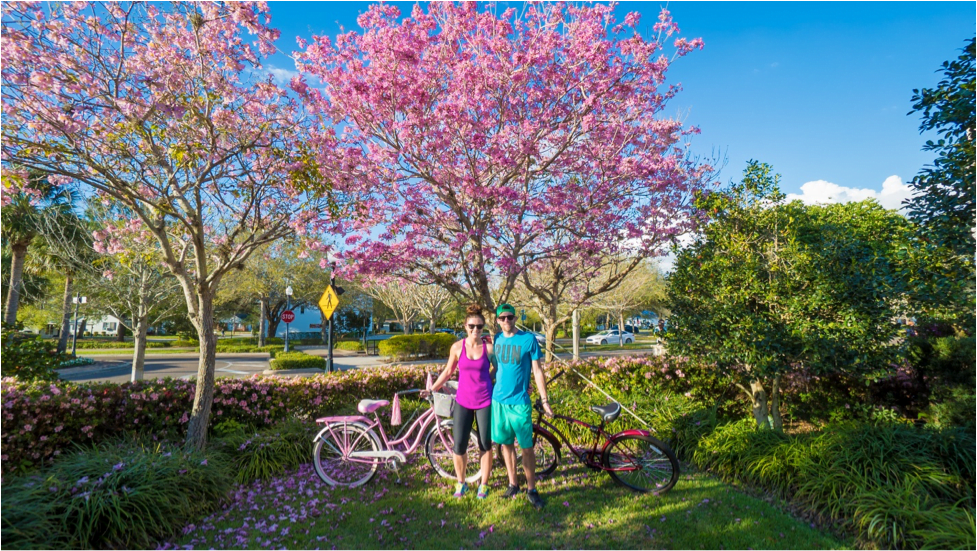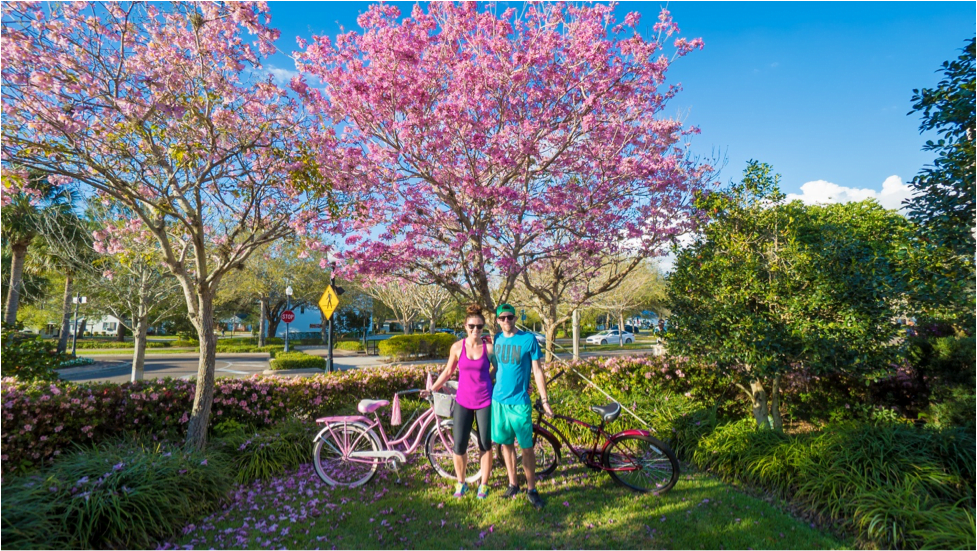 Yoga
Going to the gym or doing yoga together can be a fun way to work up an appetite before a date. But who wants to be around all of those people at the gym? Not an introvert. Outdoor yoga is a great solution to this dilemma. You get to experience nature with your love, be at peace, and you won't feel crowded like you would in a gym or indoor yoga studio. Here are a few of our favorite spots to practice outdoor yoga.
Horseback Riding
If you really want to experience the outdoors as an introvert, you'll have to take a private trail ride at Hidden Palms Ranch. Besides your date, the only other person around will be your guide. You'll ride under tree-canopied trails and past floodplains during the peaceful and connective experience. You can go on this private ride for $109/person.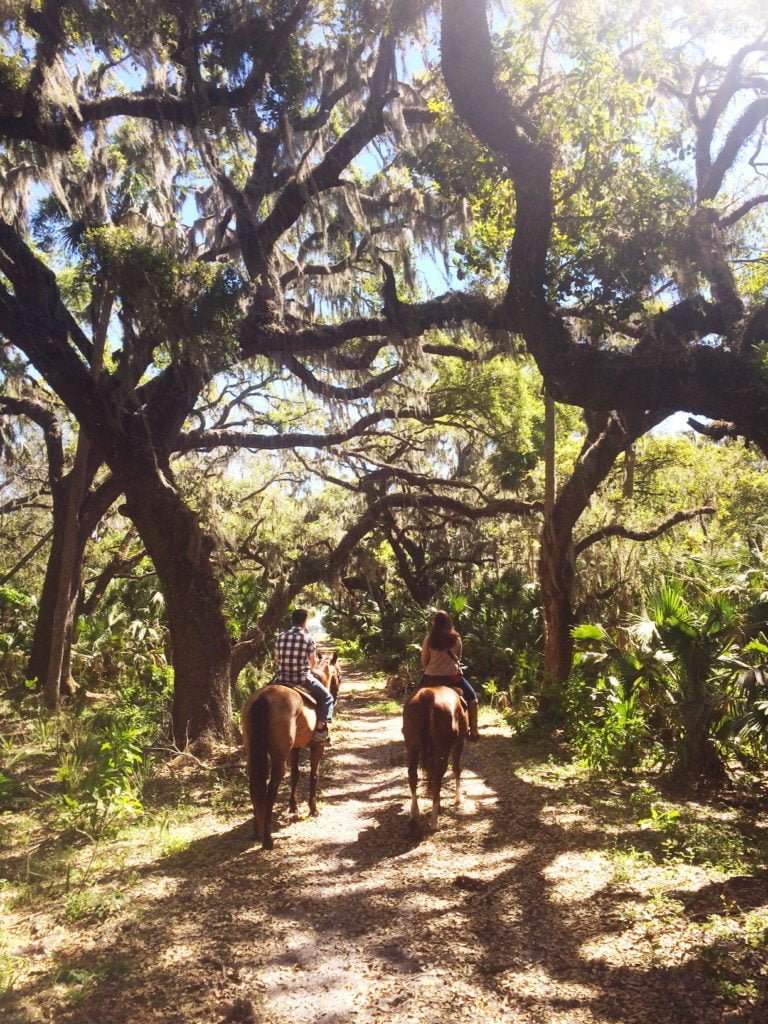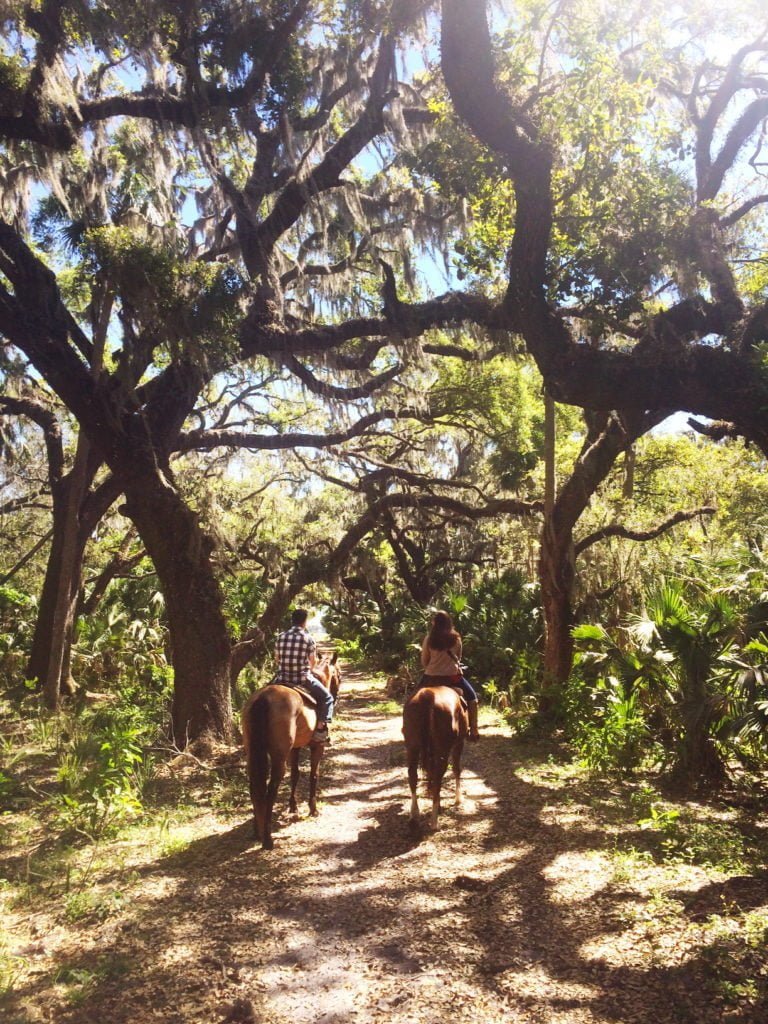 Kayaking
Luckily for us, we're surrounded by plenty of lakes, rivers, and streams to explore. Kayaking offers you an intimate setting that is peaceful and relaxing. There's nothing better than engaging with your love while paddling around the water for a few hours. There are several places for you to experience kayaking with the love of your life, including Wekiwa Springs State Park (visit first thing in the morning and avoid the summer months) and Rock Springs Run. If you're up for a road trip, check out these kayaking spots that are just one or two hours away from Orlando!
Have a Weekday Date
Going to your favorite spot on a Friday or Saturday night can be daunting as an introvert. However, you can still enjoy your favorite places by doing date night in the middle of the week or even earlier in the day. Due to our schedules, sometimes my wife and I only have enough time to meet right after work for tacos at Black Rooster or to get pizza from Pizza Bruno. The best part of doing date night during the week, besides fewer people, is you'll usually be able to find a weeknight dinner special. Try TV dinner night at Soco in Thornton Park on Thursdays, or Sausage Shack's beer and sausage tasting for two. The latter includes a giant pretzel with beer cheese to share, two beer flights, and a flight of four sausages to share.
You can always grab a couple of drinks at happy hour too! Some great places for a low-key drink during the week can be found at The Robinson Cocktail Room, where happy hour lasts from 5-8pm Tuesday-Sunday, and Mather's Social Gathering (before 6pm) which has happy hour fromn 4-7pm Tuesday-Saturday. Here's our full guide to Orlando happy hours.
Feature image credit: CFS Coffee
Disclosure: Writer's Block Bookstore and Peterbrooke Chocolatier of Winter Park are some of our valued advertising partners.