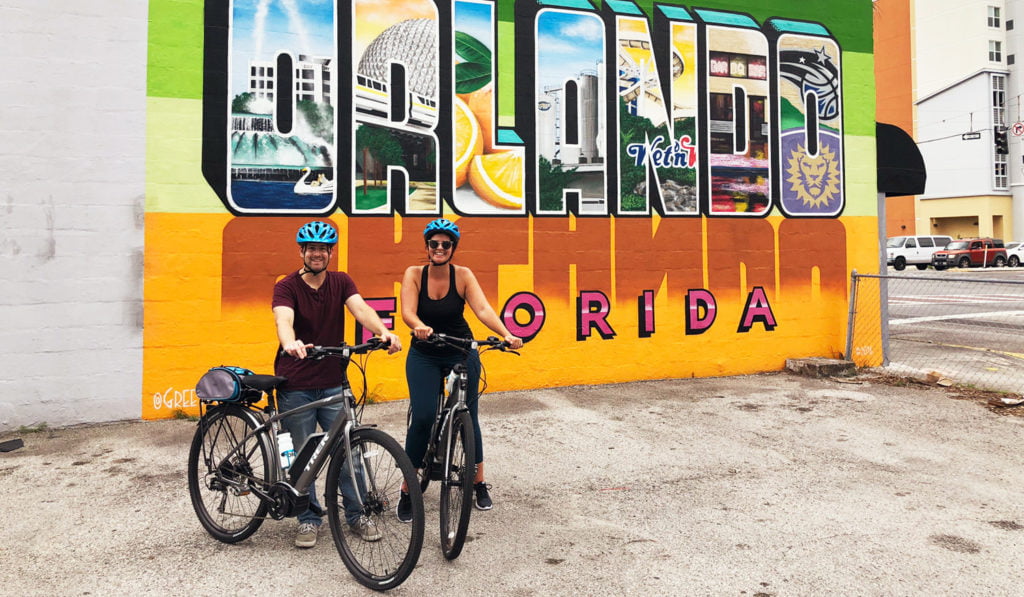 Do you religiously celebrate Taco Tuesday and have an affinity for exploring Orlando's natural side via bike? Meet your dream date: an electric bike taco tour of Orlando.
Bike Cubed, a new bicycle tour company in Orlando, has fused biking and tacos together into a 3-hour, 15-mile package dubbed the Taco Tour. Thanks to varying pedal assist modes on the electric bikes, your pedaling effort can be as minimal or extreme as you'd like, which is helpful after you've consumed three tacos and are staring down the face of a hill. Hello, turbo mode! And instead of refueling with trail mix and granola bars, sustenance comes in the form of tacos.
Bike Cubed offers several unique tours of Orlando—all via electric bike. The City Tour stretches from downtown Orlando to Winter Park, and a seasonal Manatee Tour in DeLand offers a chance to see the gentle giants up close. But for taco lovers, the foodie-focused Taco Tour is a no brainer.
The tour, which is led by owner Leslee Mitchell, makes use of Orlando's multi-use pathways and bike lanes to traverse to three iconic taco establishments. I won't spoil all the stops for you, but I will say that true taco lovers will NOT be disappointed with the choices.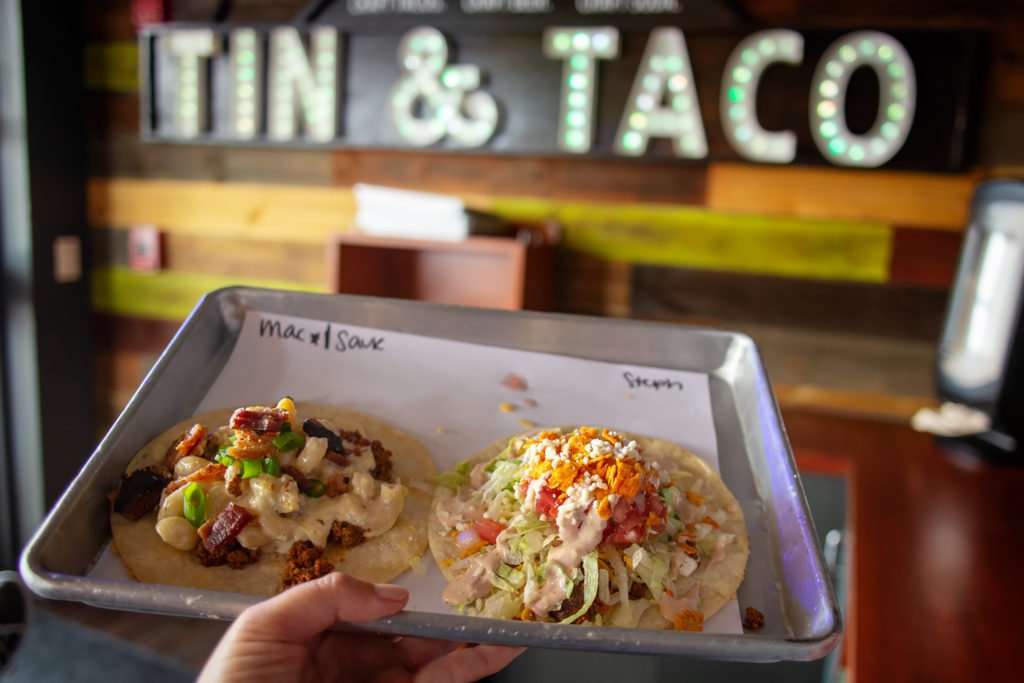 After spending some time going over safety tips and getting comfortable riding the bikes, we safely cruised around Mills 50, zipped through downtown Orlando, made a pit stop in The Milk District, and uttered friendly greetings to fellow riders in Baldwin Park.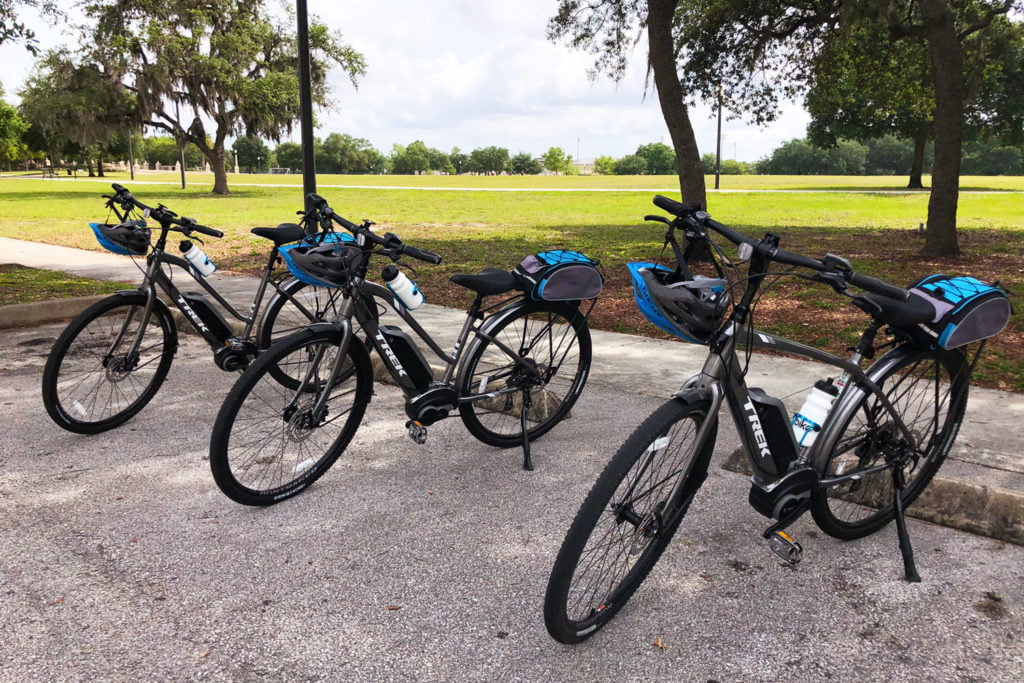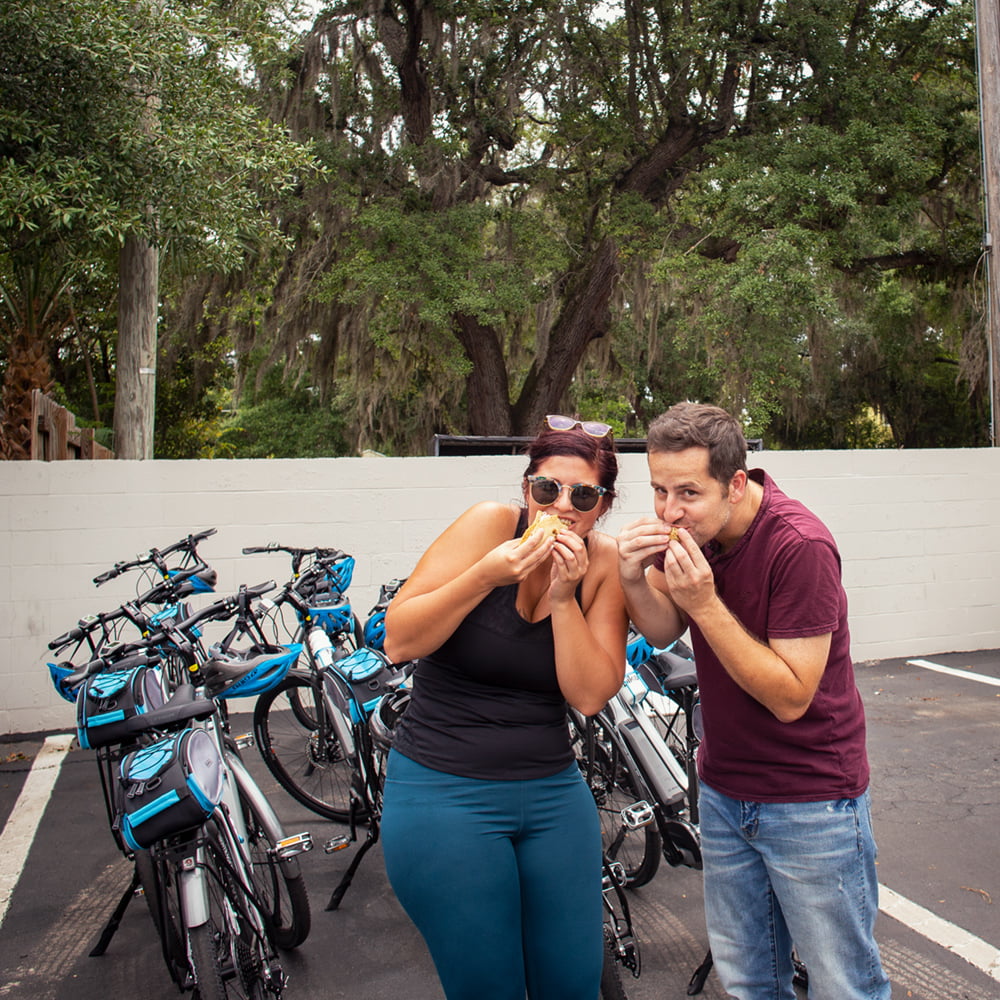 Here are a few things I loved about the tour:
The tour is a mix of riding on the road and making use of Orlando's numerous multi-use trails and bike lanes. As someone who doesn't frequently ride on the road with traffic, this tour was a wonderful and safe introduction to gaining confidence in sharing the road.
Three diverse taco stops each highlight something different about Orlando's taco scene.
The electric bikes are easy to get used to. Leslee does a great job making sure you're comfortable before you begin the tour.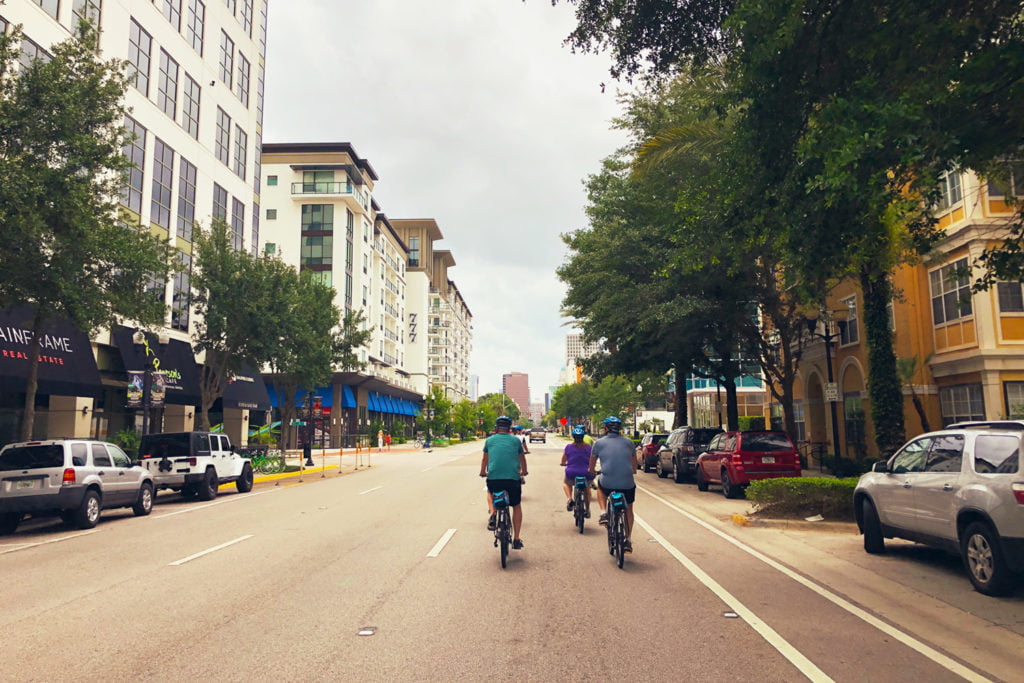 There is no time limit at each taco stop, thus the tour never feels rushed.
One taco is included at each stop, but you always have the option to purchase extra goodies like drinks and a side of guac.
Leslee has each bike stocked with a bike lock, poncho and plastic bag for your phone (in case it rains–which it did on our tour!), water, snacks, and a spacious bag for storing your keys/wallet/purse/etc. All you have to do is show up and ride.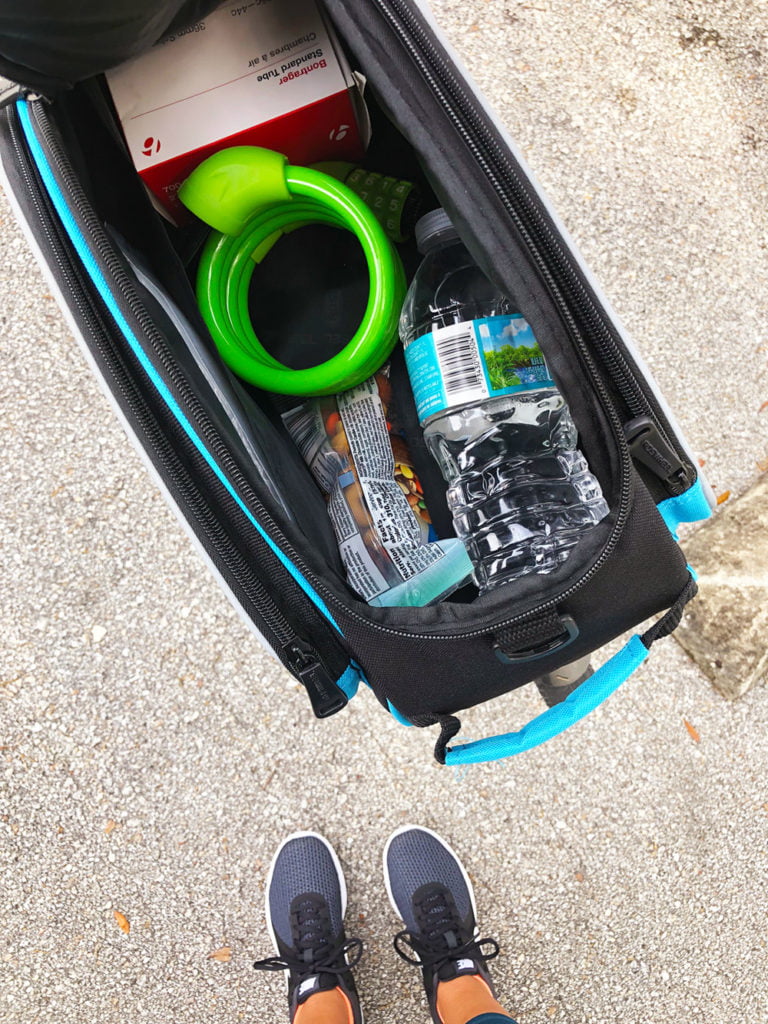 Basically, this tour is the ultimate enabler for stuffing your face with delicious tacos with the electric bike as your wingman, effortlessly carrying you from one stop to the next. Not to mention eradicating any guilt about everything you're eating, because you're exercising in between! It's a dream come true for taco lovers. You'll never want to go back to riding a normal bike again.
OTHER TOURS
City Tour
$39 – $79/person
See Orlando in a new light as you embark on this four-hour or two-hour tour. You'll cruise through downtown Orlando and Lake Eola Park, East End Market, Baldwin Park and Winter Park. This tour includes a stop for lunch.
Manatee Tour
$59/person
Blue Spring State Park is one of the best places to view manatees in the winter months. This tour begins in DeLand and continues through Volusia County for manatee spotting. The tour ends within walking distance of downtown DeLand, which has restaurants, wine rooms, a brewery, and shopping.
TOUR DETAILS
The Taco Tour is offered seasonally on select dates from September – May beginning at 11am. The cost is $59/person.
It's suitable for riders of all skill levels and lasts approximately 3 hours. You'll cover 15 miles of flat terrain throughout Orlando.
For more details and to book a tour, visit bikecubed.com.
Disclosure: Bike Cubed provided this experience at no cost to the writer.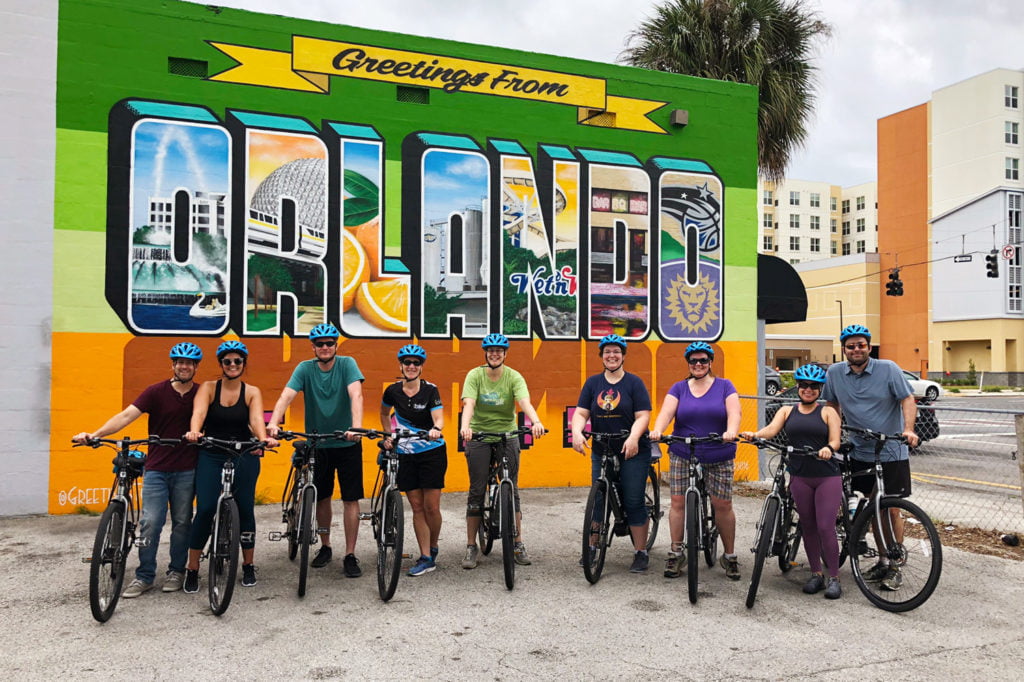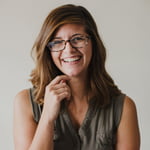 About the Author/Photographer:
Stephanie Patterson is a talented professional food and travel photographer and writer with a passion for creativity, the beach and great eats. When she's not taking photos or writing, you can find her exploring the state for her Florida travel blog, Travel Taste Click. Find her online at www.spattersoncreative.com and www.traveltasteclick.com.