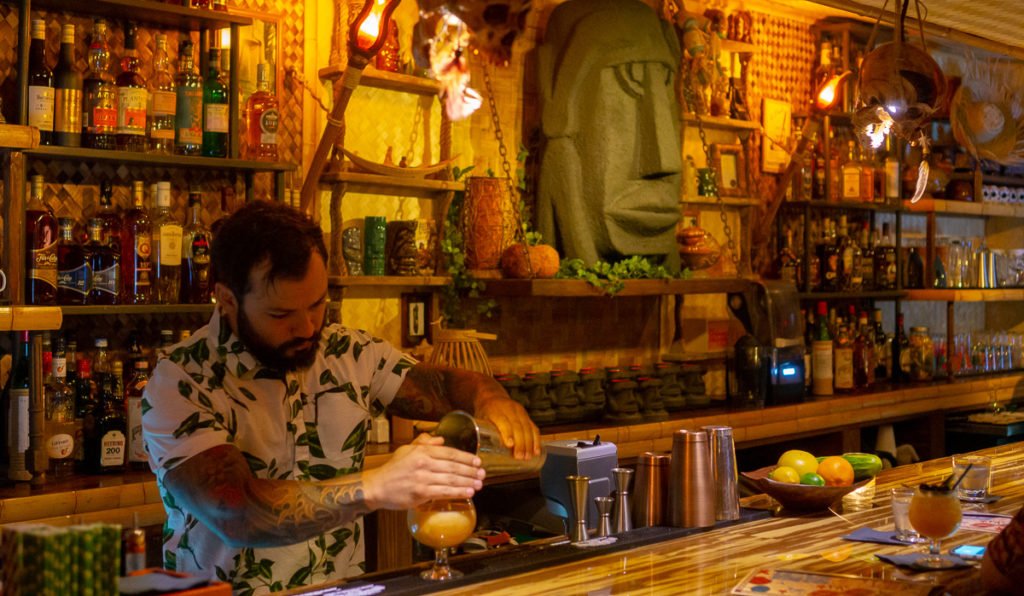 It has been amazing to see the growth in Downtown Sanford in just a few years' time! More and more business owners and visitors are discovering the history, eclectic vibe, and food and drink the area has to offer. And to our delight, just within the past year, Sanford has added several new bars to the list of options. Here's what's hot and fresh in Sanford for date night drinks!
119 French
119 S. French Ave.
Sip on a large selection of wines and beers in a beautifully restored Victorian home at 119 French. The atmosphere is inviting and the space also includes a wrap-around porch and pet-friendly paved patio for those lovely warm and breezy Florida evenings. Many nights feature live music. For eats, make sure to check out the tapas menu. We are hummus fans but have heard the pretzel and beer cheese dip is spot on too! Additionally, every Wednesday is Ladies Night with $3 sangria and house wine.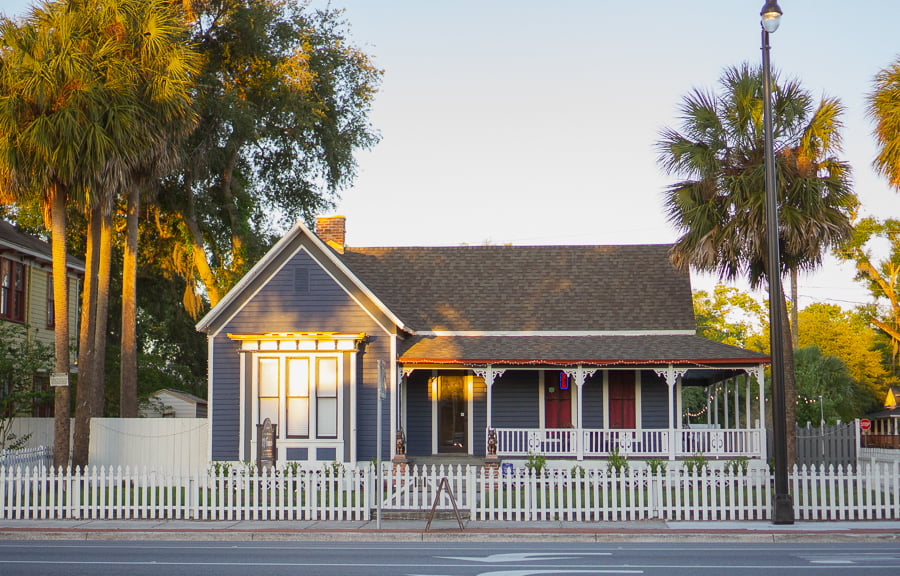 The Suffering Bastard
200 S. Myrtle Ave.
Tiki and rum lovers, rejoice! The owners of Sanford's Bitters & Brass have opened The Suffering Bastard. This intimate tiki experience inside Tuffy's Bottle Shop and Lounge is the tropical escape of your dreams. With over 40 drinks on the menu, The Suffering Bastard has left no tiki stone unturned. The decor is pure South Pacific perfection and incredibly detailed thanks to talented scenic artist Typhoon Tommy. We're also excited that DaKine Poke bowl is serving up a menu to complement your tropical escape. This is definitely a hot date night spot – put it on your list!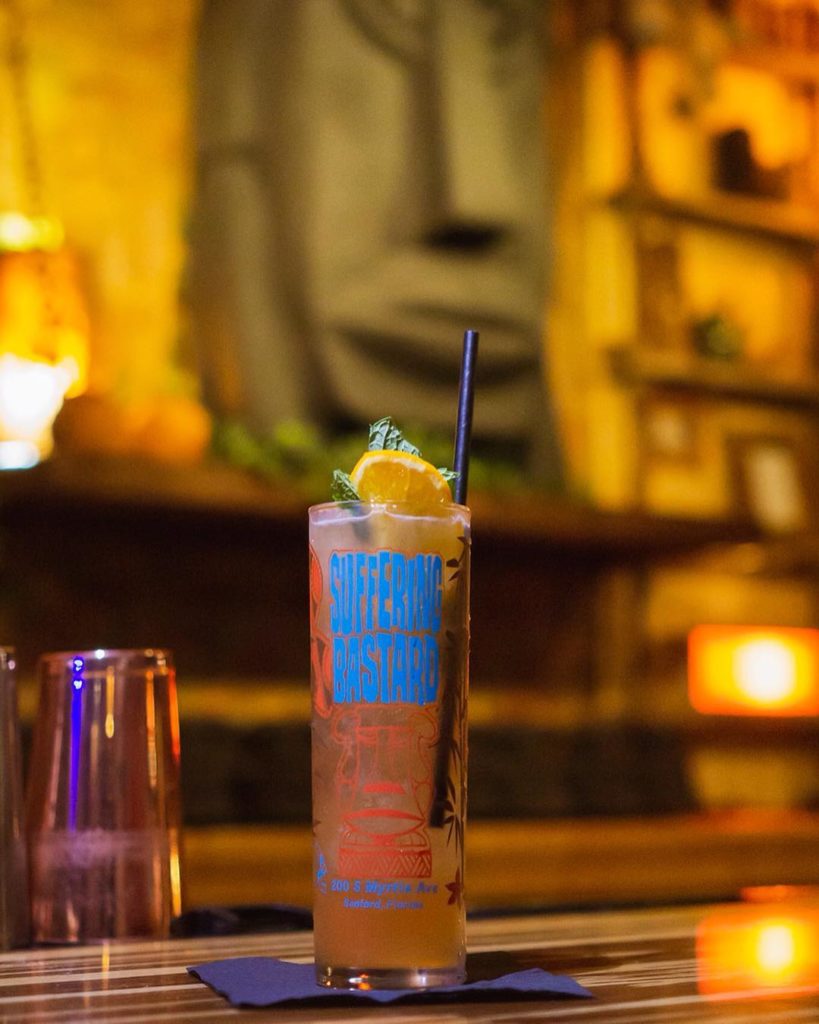 Loggerhead Distillery
124 W 2nd St.
Yes! Sanford now has its very own distillery! Loggerhead Distillery is now open in the heart of town. Unfortunately, current Florida law prevents working distilleries from serving mixed drinks, but you will still have the opportunity to taste spirits in the Loggerhead tasting room. Sample Apple Pie Moonshine, Sweet Tea Vodka, Key Lime Gin, Brown Sugar Toffee Rum, and more! Sanford currently has four open breweries (with a fifth on the way) and we are so excited to have a local distillery added to the list.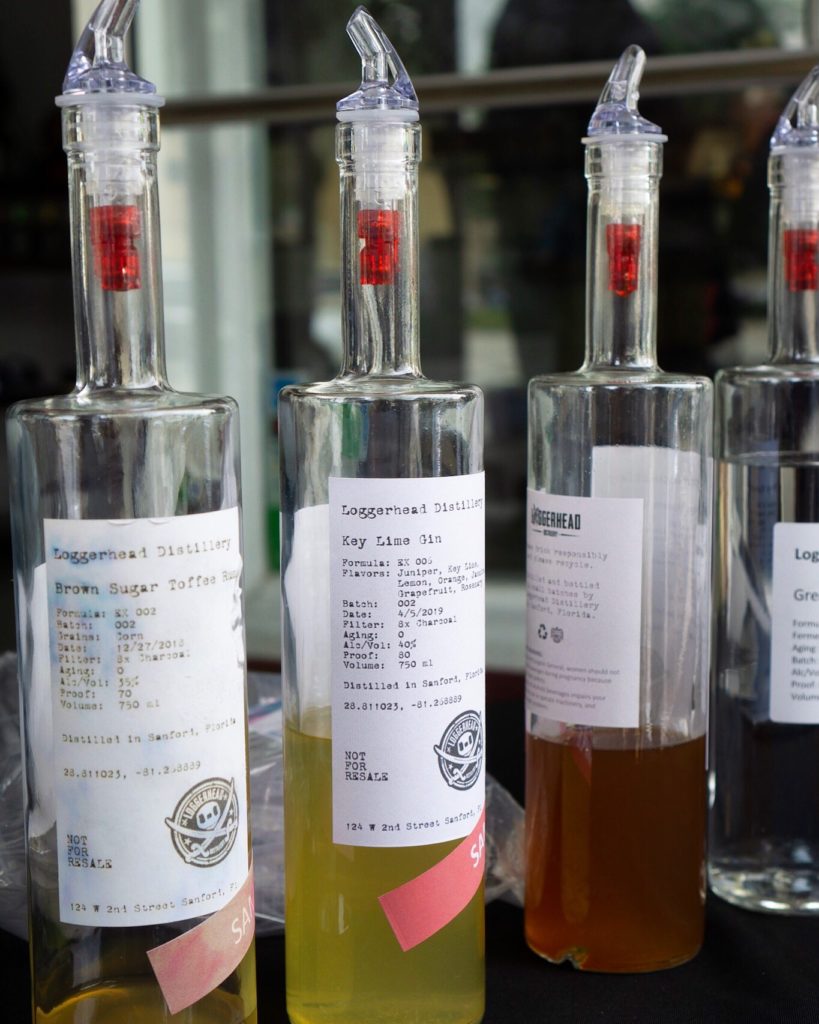 Throwbacks
418 Sanford Ave.
Throwbacks is perfect for those times when you want to have a couple beers AND play Rock 'Em Sock 'Em Robots. This is the place to be a kid again, but legally drink beer, wine and cocktails. There's something going on almost every night of the week and for the sports fans they'll be showing international soccer and NFL (the Wrestlemania viewing party was a big hit). The back patio has just undergone a refresh so feel free to bring your pooch and relax!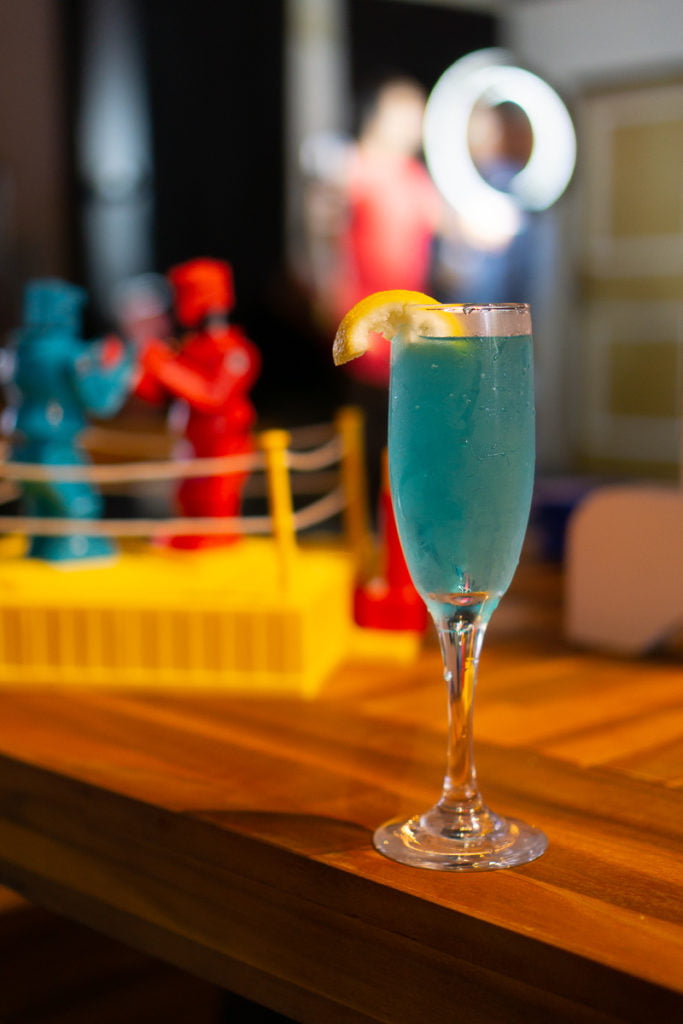 The Old Jailhouse
113 S. Palmetto Ave.
We will do our very best to limit the puns we could use for Sanford's newest restaurant, The Old Jailhouse. But you'll be glad to serve some time behind bars at what served as the Seminole County Jail from 1914 to 1959. Cocktails range from simple and refreshing to bold and warming. Slow your roll or you may end up in handcuffs at the end of the night. Chef Bram's cuisine features familiar flavors enhanced with his unique twist and presentation style. It's a beautiful space, best for date nights with your special accomplice.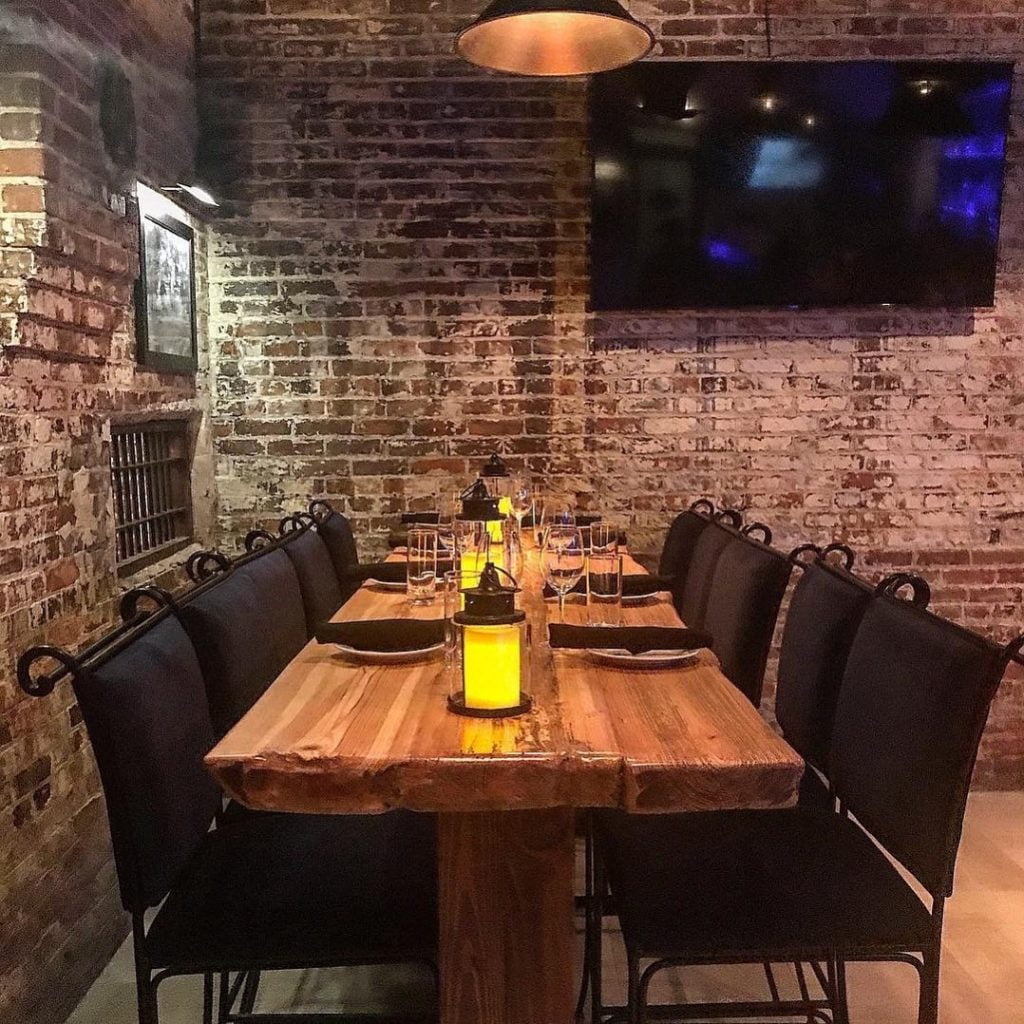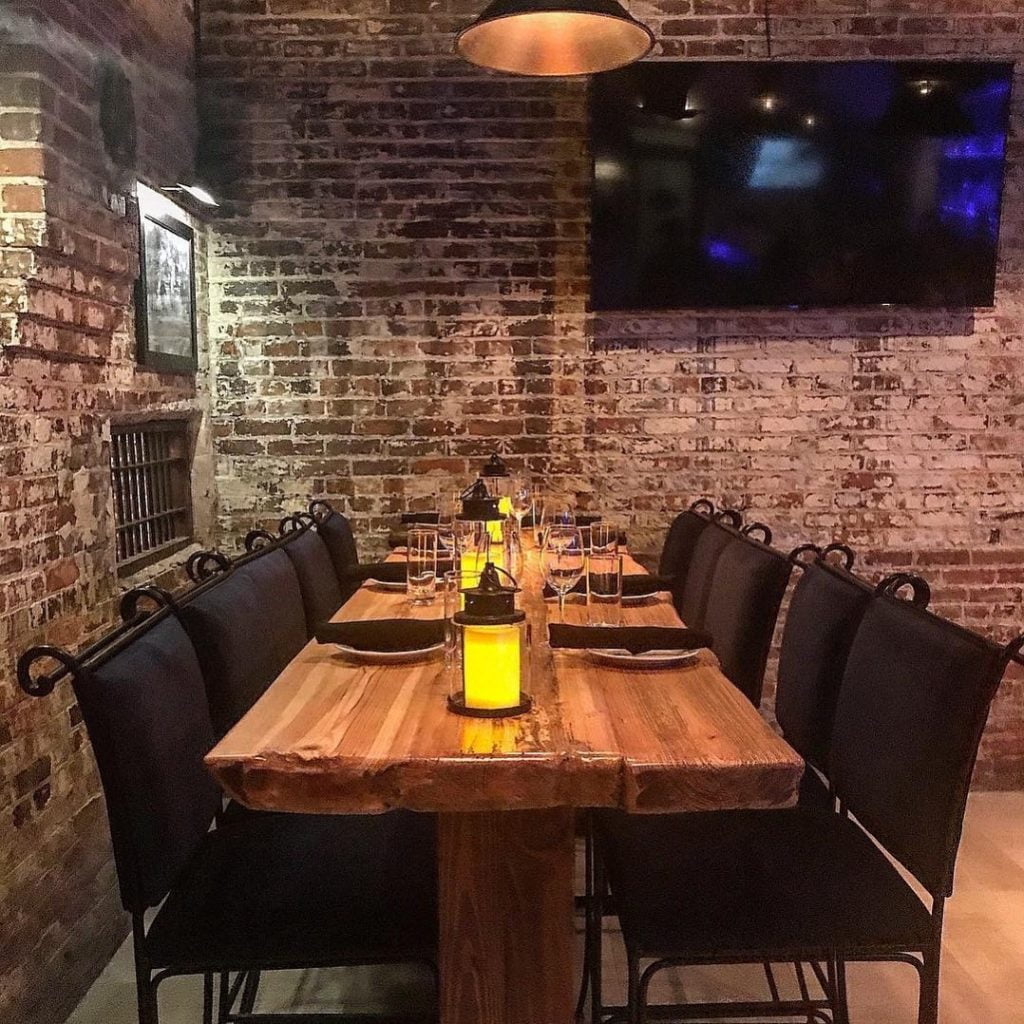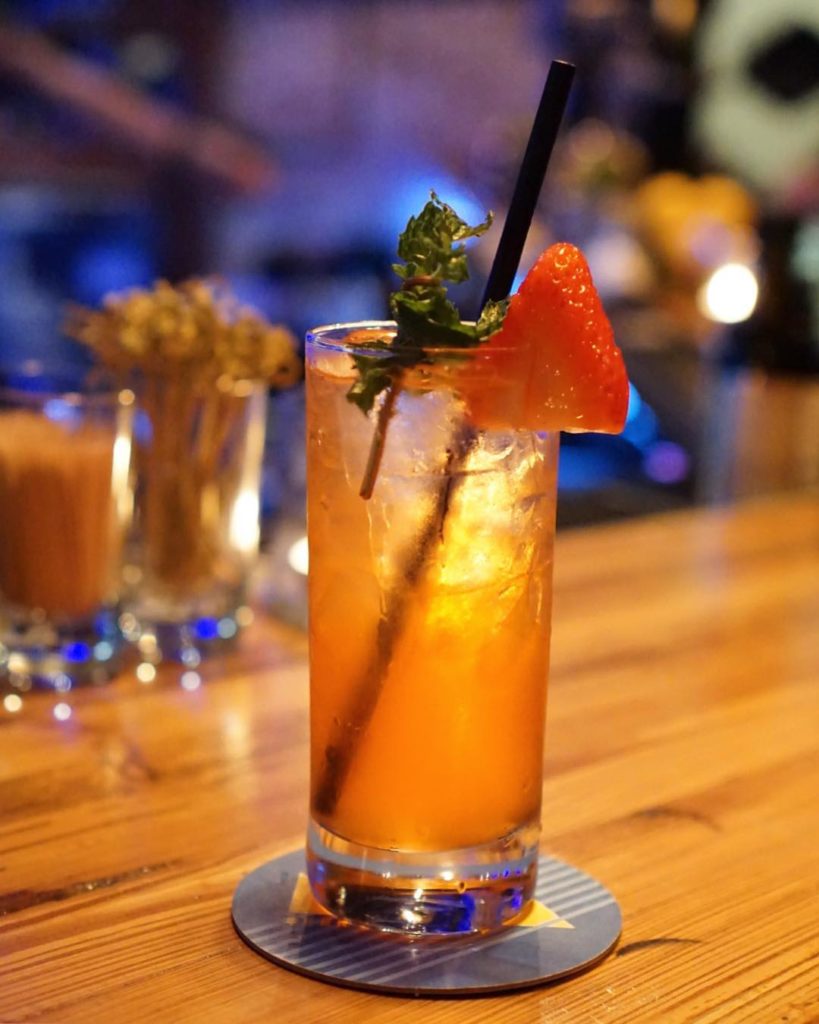 The Sullivan, A Public House
116 E. 1st St.
If an Irish pub-style experience is more up your alley, check out The Sullivan for a wide selection of Irish beers and live Irish folk music on weekends. Go early and grab "the snug" – the ideal hangout for a small group of friends. or the cozy spot to share a secret pint with your sweetheart. Chef Josh Oakley, formerly of Sanford's The Smiling Bison, and now executive chef at 1921 in Mount Dora, crafted the menu filled with classics like Bangers and Mash, Shepherd's Pie, and Fish and Chips. These hearty dishes are perfect for extending your visit long into the evening.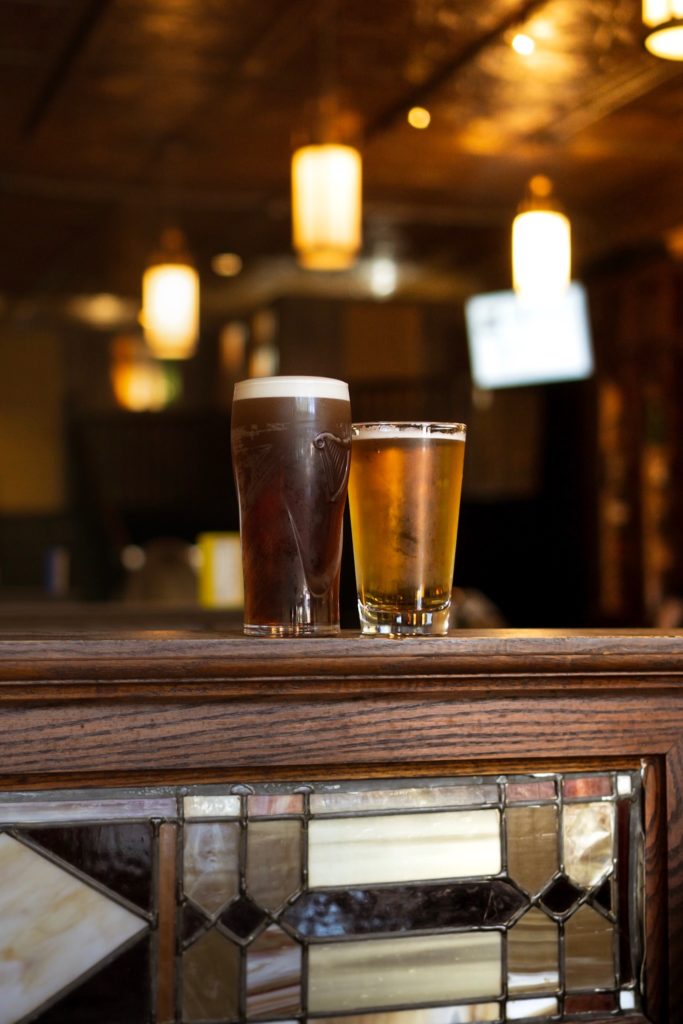 Celebrating One Year
We'd like to give a couple of special shout-outs to Tuffy's Bottle Shop & Lounge and Luisa's Cellar who are both celebrating one year in Sanford!
Tuffy's houses its own cidery, offers beer, wine, and cocktails, and has a fantastic outdoor area that you have to see to believe. Additionally, they will be expanding their bottle shop this year. Be sure to hit up the Da Kine Poke food truck out back.
Luisa's adds to Sanford's growing wine scene with educational seminars, pairings, tastings, and eclectic events. But don't overlook the huge selection of craft beer and coffee selections! Brunch will be served weekends beginning in May.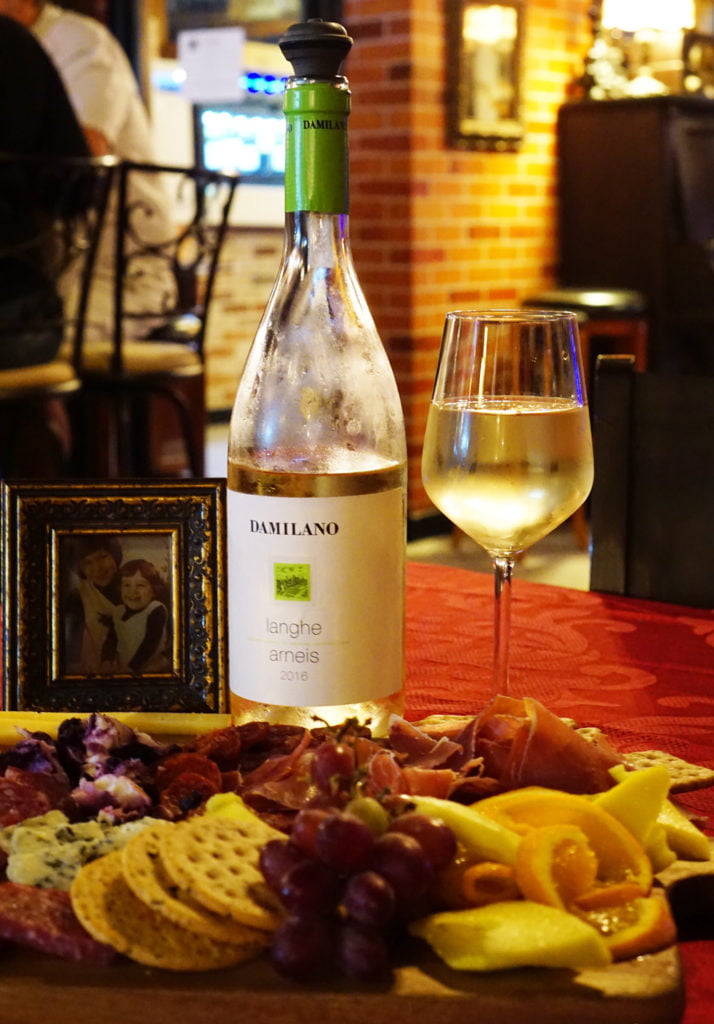 About the Authors
Drink Sanford is an art project that captures the imbibing journey of the Mr. & Mrs. through photography and written word. Celebrating the craft, history, and the people on both sides of the bar in Sanford, Florida (a drinking town with a historical problem) as well as in our travels around the world. Join our journey on DrinkSanford.com and @drinksanford on Instagram.
All photos courtesy of Drink Sanford unless otherwise noted