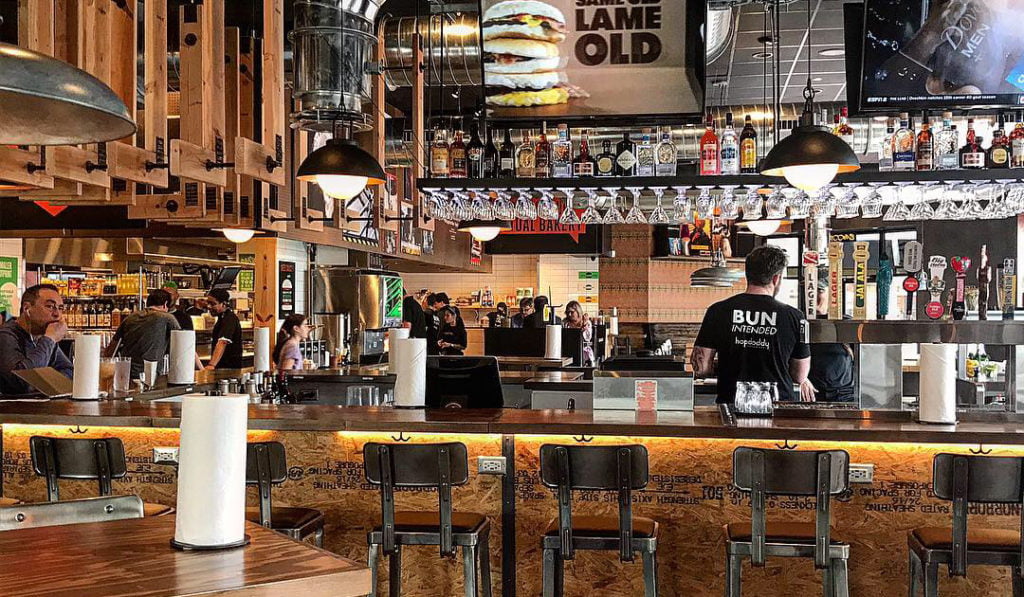 Written by Stephanie Patterson and Kristen Manieri
A shipping container food truck park, Italian-inspired concepts, and tacos…oh my! Orlando's food scene continues to surprise (and cause my waistline to expand in the name of research) with creative concepts and high-quality eats. Here are our top picks for the best new Orlando restaurants for your next romantic night out.
Jaleo
1482 Buena Vista Drive
321-348-3211; jaleo.com
The ever-expanding international landscape of Disney Springs magnified its footprint this spring with the addition of Jaleo, a Spanish tapas restaurant from renowned chef and restaurateur José Andrés. The fifth Jaleo location in the U.S. (the first in Florida), the restaurant is exquisitely and colorfully designed, boasting two levels, dine-able foosball tables, a dedicated paella kitchen and outdoor seating overlooking the Disney Springs' waterways. An extensive menu of tapas, nodding to traditional and contemporary Spanish cuisine, plus fun cocktails and seriously delicious desserts make this a culinary escapade worth having pronto.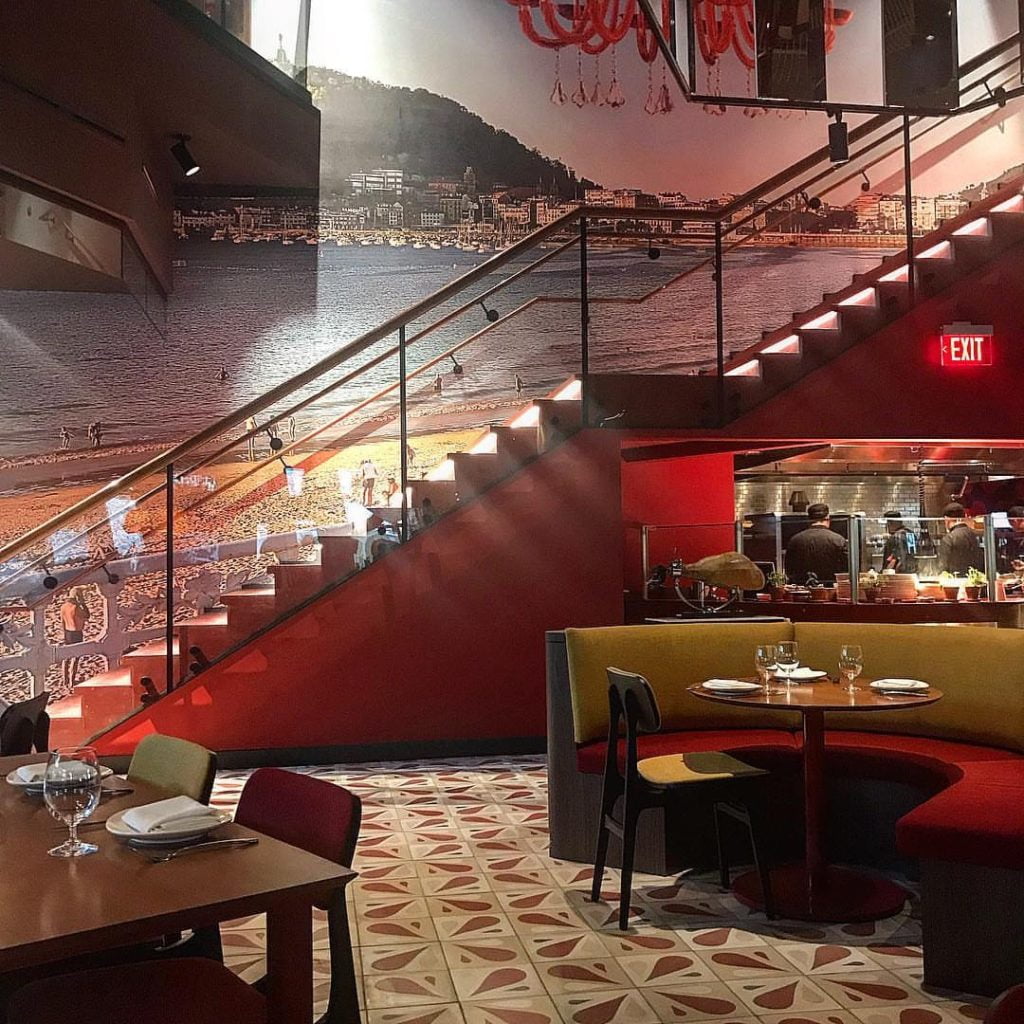 Sette
1407 North Orange Ave.
407-704-7771; setteitalian.com
Chefs Trina Gregory-Propst and Va Propst have already gained quite the loyal following at Se7en Bites, their beloved bakery in The Milk District. Now they've opened Sette, an Italian concept boasting made from scratch specialties like house-made pastas, rustic Italian entrees (think eggplant Parmesan), meatballs, inventive craft cocktails and so much more. Vegetarian options are available, as is vegan pasta.
Talented photographer and foodie Lisa Wilk of Taste Cook Sip recommends starting with a cocktail like the Ol' Blue Eyes (Hendrick's Gin, St. Germaine, rosewater drop, lemon, butterfly pea flower extract, violet rinse). Then, move on to appetizers (don't skip the meatballs) and a pasta course, and finish with dessert.
Tamale Co. Hourglass
2411 Curry Ford Rd.
407-455-1580; tamaleco.com
Fans of the delicious Tamale Co. food truck, rejoice! This delectable eatery will celebrate the grand opening of its brick and mortar location inside of Hourglass Social House on May 5. Besides serving up your favorite tamales from the menu, the Hourglass District location will offer an expanded menu of Mexican style street food inspired by owners Fernando and Jennifer Tamayo's hometown. Wash down your feast with a selection of Mexican craft brews, wine, mixed drinks, sangria, and mimosas. The eatery will share a space with Foxtail Coffee Co. and Leguminati.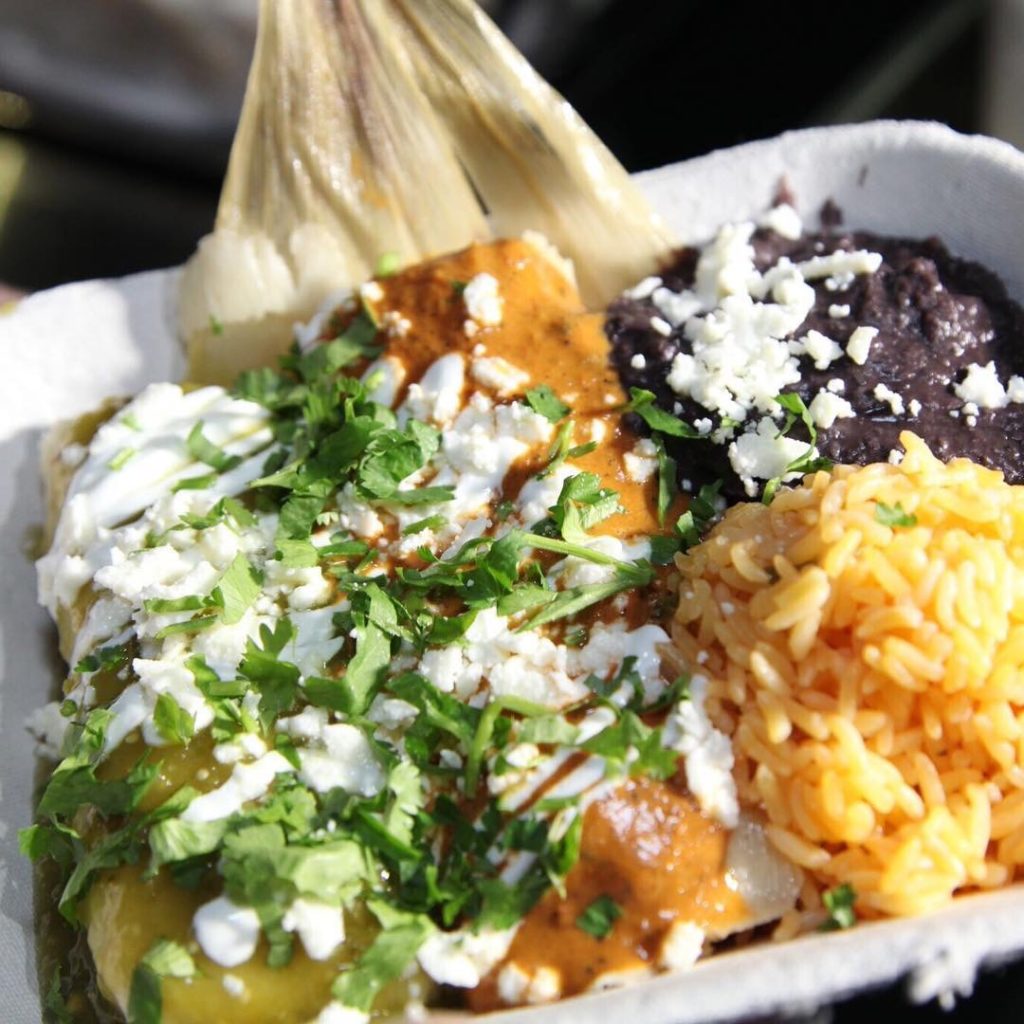 MX Taco
207 N. Bumby Ave.
407-730-5241; mxtacorestaurant.com
Some may say Orlando is too saturated with taco joints. I am definitely not one of those people. The latest addition to our thriving taco scene, MX Taco is a tiny but mighty Mexican eatery helmed by Chef/Owner Ryan Manning. His culinary creds include Disney and The Ritz-Carlton, which ultimately led to a culinary foray in Mexico and the inspiration to start a place of his own. Taco aficionados will appreciate the corn tortillas stuffed with succulent, perfectly braised meats garnished simply with fresh cilantro and onions. Finish with a few scoops of avocado ice cream (!!). The menu is formatted as a map so you can see the region of Mexico from which your chosen taco variety originates. Check out this video from local food critic Scott Joseph for the insider scoop and a visual menu tasting.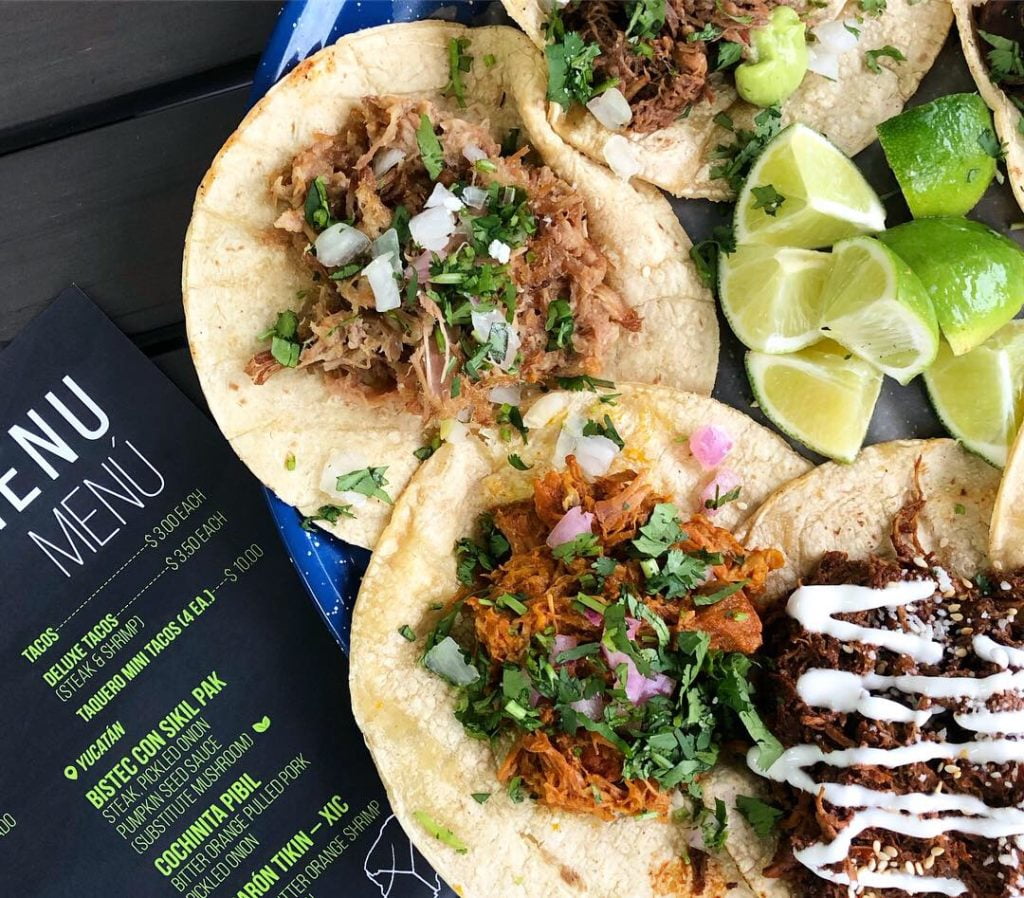 Boxi Park
6877 Tavistock Lakes Blvd.
407-536-9666; boxiparklakenona.com
With an inflatable water park, golf entertainment complex, and upscale eateries, Lake Nona is fast becoming a go-to date night destination. The area continues to raise the bar with exciting additions like Boxi Park, an outdoor food truck park made of shipping containers. One of our favorite local food critics, Faiyaz Kara of Orlando Weekly, offers up the perfect progressive experience in his recent writeup. Highlights include soft-shell crab roll and lobster roll from Claw & Order, Fowl Play's Bollywood Bun, sweets from Naughty & Nice, tacos from Cañonita, and burgers from Grill Next Door. If that wasn't enough to excite you, there's also an entertainment space for live music, plus a beach volleyball court. While there's no set grand opening date yet, the complex is open Thursday-Sunday and regularly hosts holiday events.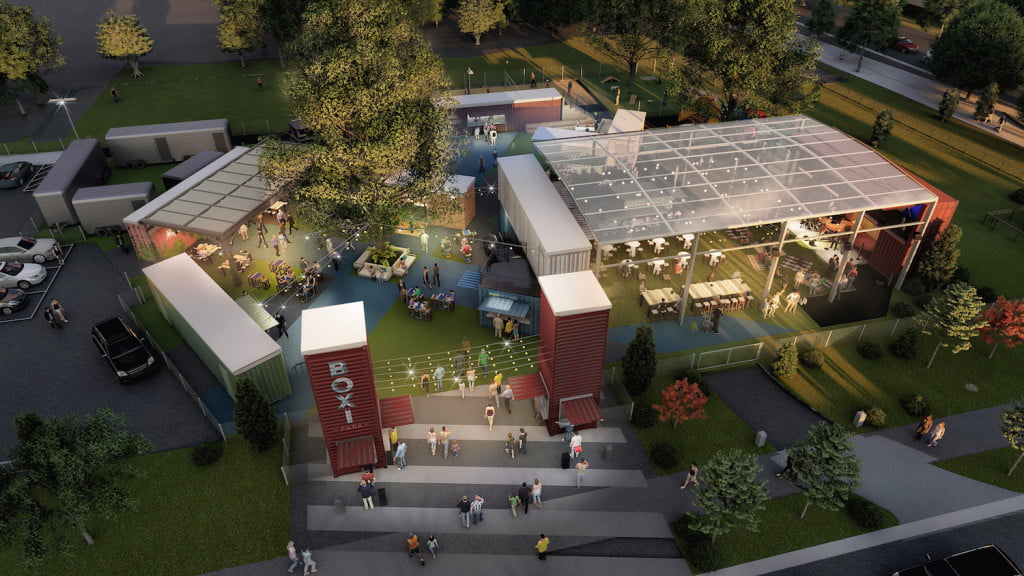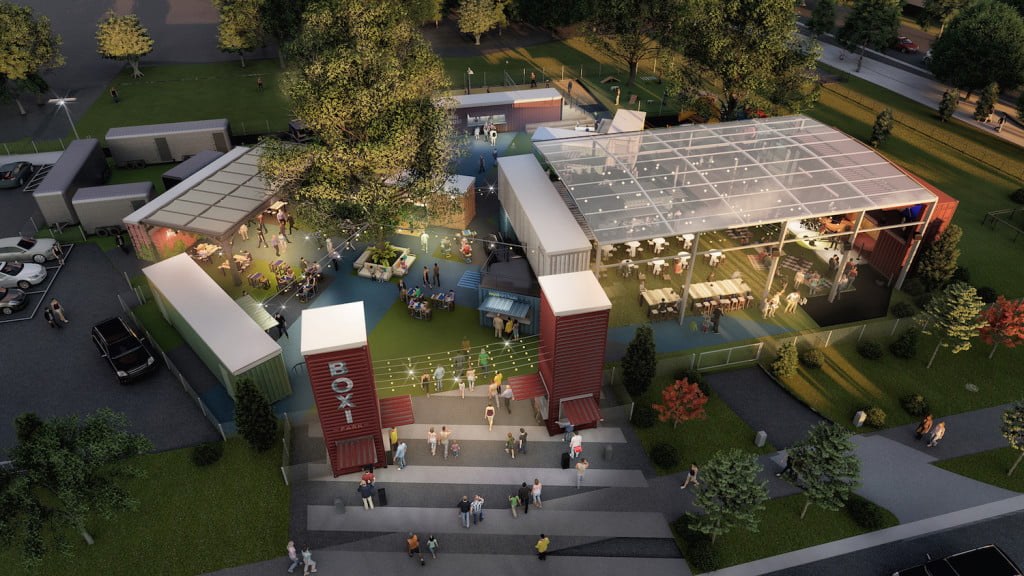 Hopdoddy Burger Bar
9101 International Dr #1208
(321) 251-4500; hopdoddy.com
Austin, TX may conjure up thoughts of drool-worthy Tex-Mex, but it's got a killer burger scene too. And now you can taste it for yourself in Pointe Orlando at Hopdoddy Burger Bar. The Austin-based burger bar chain opened up on I-Drive earlier this year. This is far from your average burger joint; Hopdoddy has their own butchery and bakery, and they hand-cut potatoes daily to make their fresh French fries. There's also a full bar featuring milkshakes (yes, you can make them boozy!). We tested it out during a hosted media event earlier this year and loved the Magic Shroom burger. Add it to your list for a budget-friendly night out ASAP.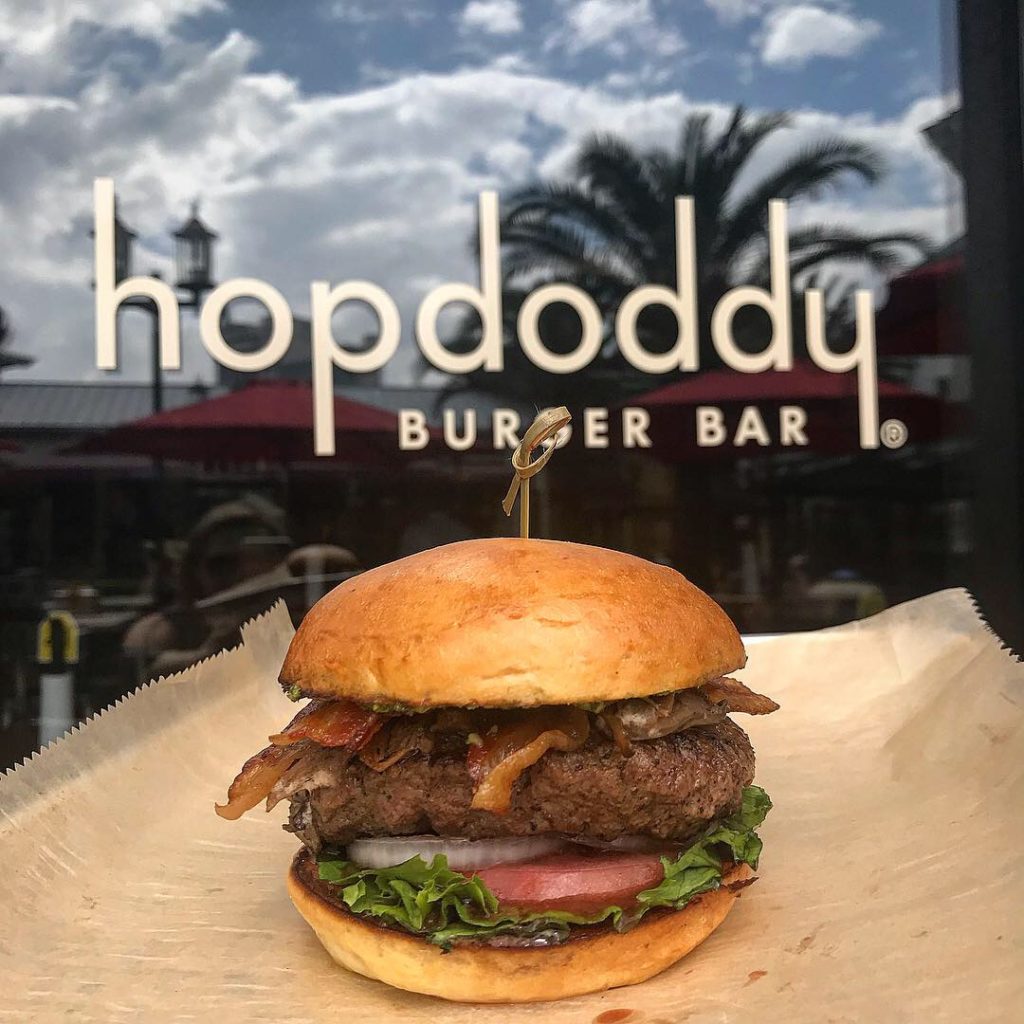 UPDATED: Fiorenzo – Hyatt Regency Orlando
This long-standing, upscale I-Drive favorite got a swanky new facelift this spring. While the space has been almost entirely transformed (it's now so bright, sleek and modern), the culinary program led by Chef Jared Gross remains as consistently solid as ever, with classic Italian dishes (like the crazy delicious short-rib Bolognese) and melt-in-your-mouth streaks at the forefront. With overnight rates as low as $139/night this summer, consider planning a staycation date night.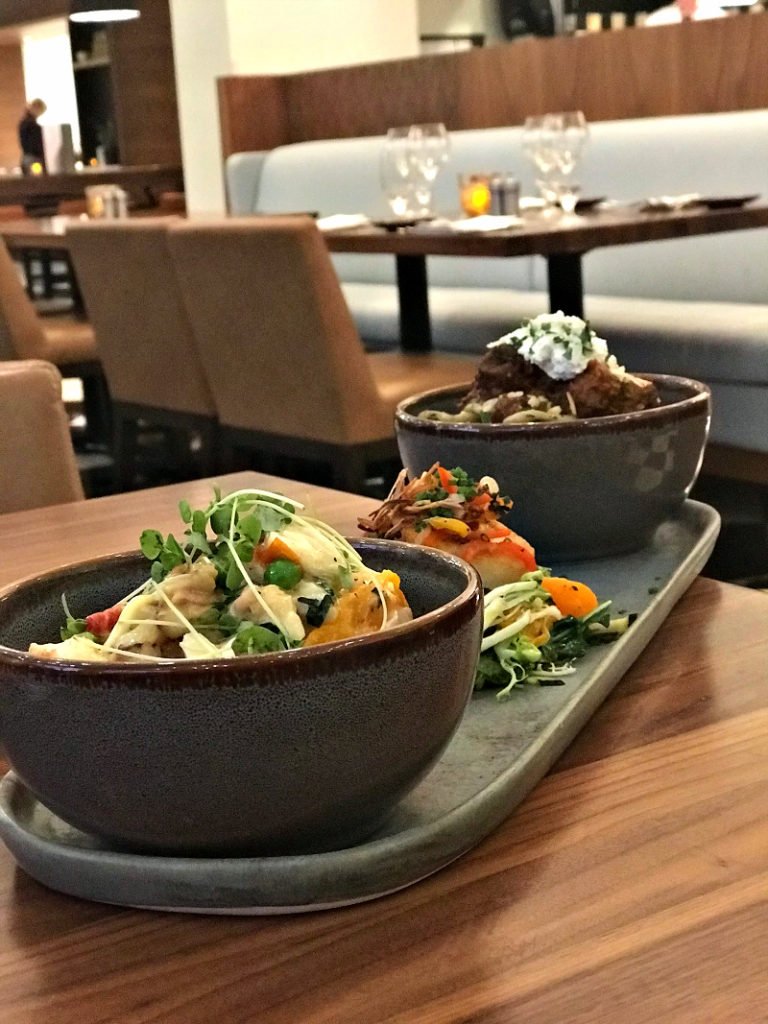 More Foodie News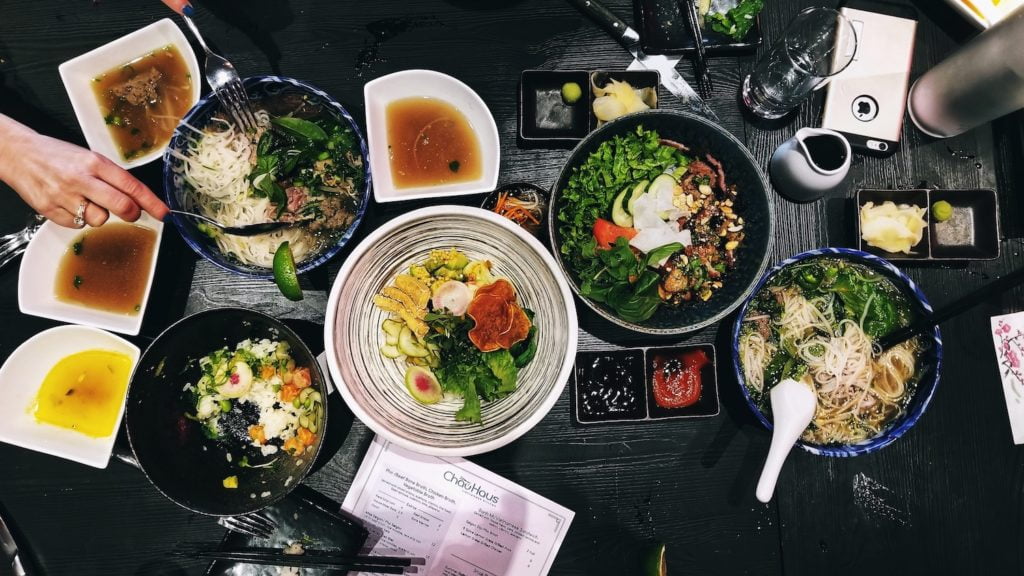 Disclosure: Pointe Orlando, Hyatt Regency Orlando and Lake Nona are some of our valued advertising partners.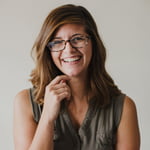 About the Author/Photographer:
Stephanie Patterson is the editor of Orlando Date Night Guide. She's a talented professional food and travel photographer and writer with a passion for creativity, the beach and great eats. When she's not taking photos or writing, you can find her exploring the state for her Florida travel blog, Travel Taste Click. Find her online at www.spattersoncreative.com and www.traveltasteclick.com.