Peterbrooke Chocolatier of Winter Park has been a staple in downtown Winter Park for years; their location on the corner of Park Avenue and New England is a popular stop for locals and visitors who are in search of cool gelato while walking along Park Avenue, or the shop's best-seller: chocolate covered popcorn.
Peterbrooke recently revamped its Friday date night offerings, and we were invited to attend to dip and sip to our heart's content. Originally offered for New Years Eve and Valentine's Day only, you'll now be able to partake in Truffles & Bubbles date night pairings every Friday night at 7pm.
An additional pairing every first Thursday of the month will be a special Girls' Night Out edition.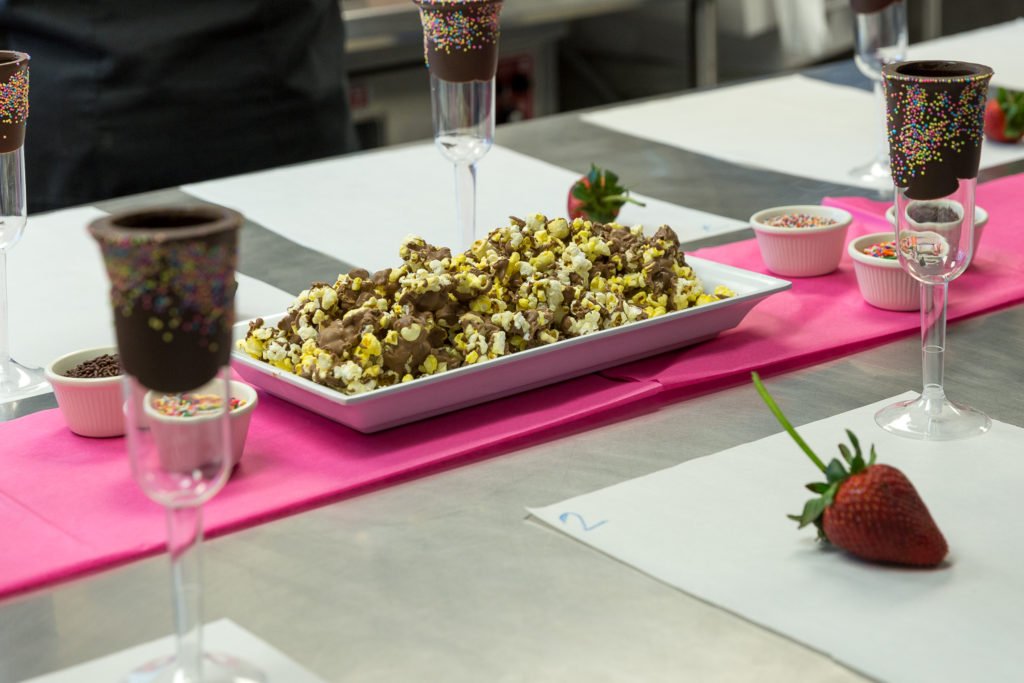 How it Works
Each pairing begins at 7pm, starting with a welcome chocolate-rimmed glass of champagne to sip. You'll then get the opportunity to dip a long-stemmed strawberry in your choice of chocolate.
The chocolate wheels are constantly spinning milk and 65% dark chocolate. This helps maintain the chocolate at temper, and it also looks incredibly inviting. White chocolate and sugar-free chocolate are also available upon request.
Our pairing was led by two chocolatiers, Tyler and Larisa, who not only took us through all the steps in perfecting chocolate dipping and drizzles, but also answered questions about how the store's popular Jami Shoo chocolate shoes are made, the temperatures different chocolates need to stay at to remain in temper, and more. We were also given a tray of chocolate covered popcorn to snack on during the paring.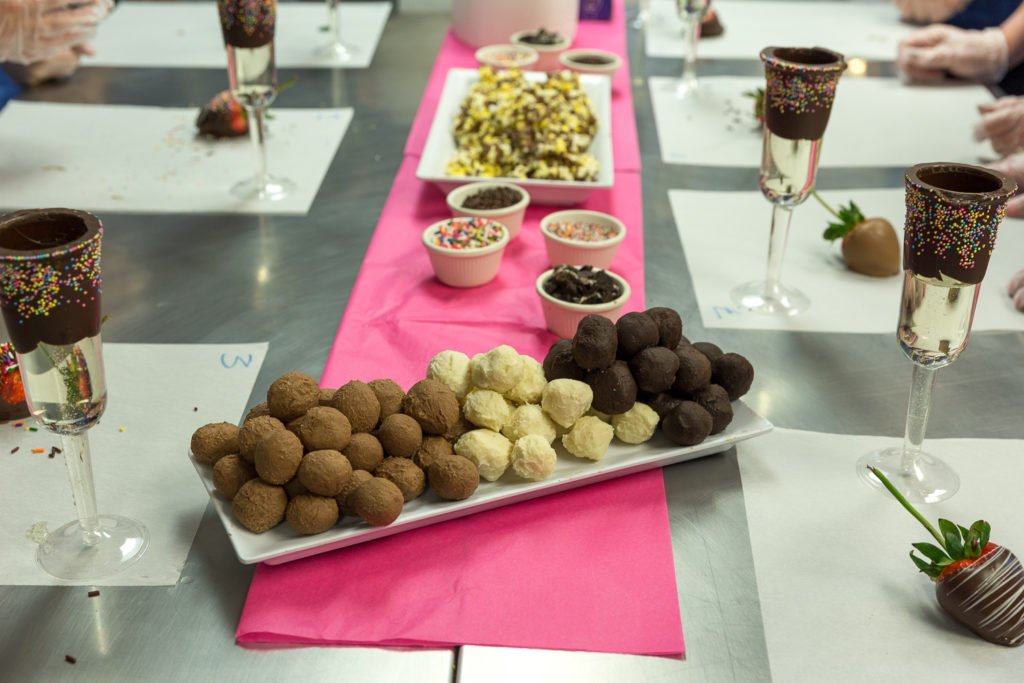 Next, it's on to the truffles! The chefs will prepare 4 flavors of truffles for you to select from. The flavors on offer during our pairing were milk chocolate, dark chocolate, white chocolate blueberry, and mint dark chocolate. The flavors vary from week to week.
These truffles are handmade by the chefs at Peterbrooke and are kept cold to maintain freshness. You'll be able to select 8 truffles each to dip in chocolate and decorate with rainbow sprinkles, Oreo pieces, or chocolate jimmies. This is where you can really get creative, or show just how much you've overestimated your decorating skills. The chocolatiers do make it look easy, but making these treats look showstopping is no easy feat.
After decorating, you'll box up your chocolate masterpieces to enjoy later, or get a champagne refill and try out your custom creations.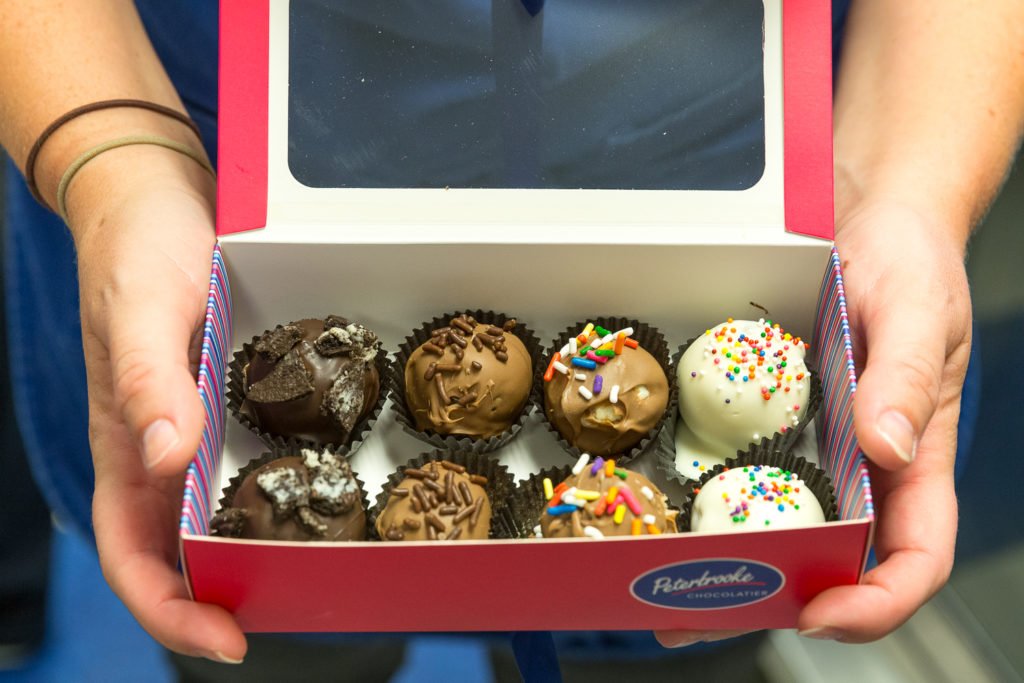 Details
Truffles & Bubbles
Every Friday at 7pm (date night) and every first Thursday at 7pm (Girls Night Out edition)
Peterbrooke Chocolatier of Winter Park
21+ only. Advance reservation is required. You can reserve by calling the shop at 407-644-3200 or emailing winterpark@peterbrooke.com.
$35/person
Disclosure: Peterbrooke Chocolatier of Winter Park is one of our valued advertising partners. This experience was provided by Peterbrooke at no cost to the writer.
About the Author/Photographer
Arlene Laboy is a photographer and writer, UCF alumna, and lover of all things local. A wife and a mother, Arlene shares her love for adventuring around Florida through her Instagram account, @arlenelaboyphoto. Find out more about Arlene here.