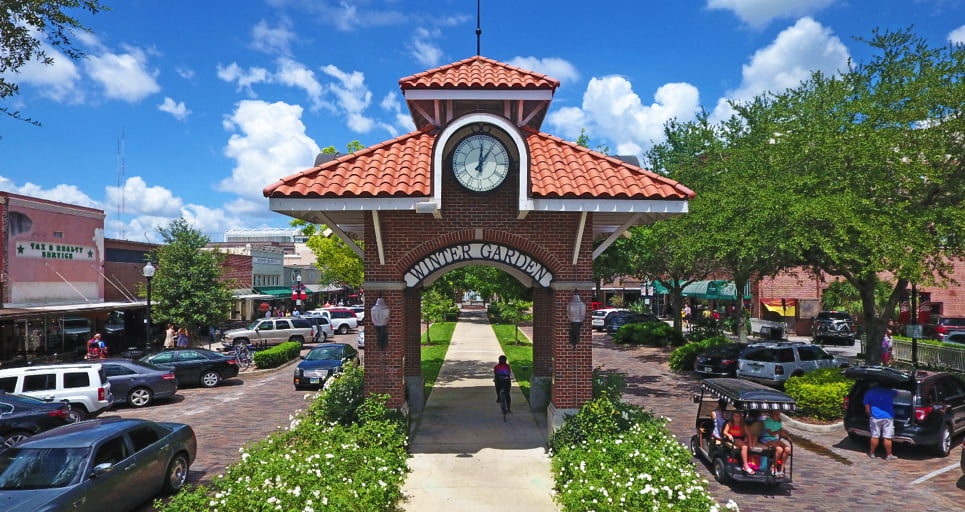 SPONSORED – Support local businesses and enjoy free live music while strolling the streets of Winter Garden's picturesque downtown during the upcoming Summer Sidewalk Sale on Saturday, June 8, 2019.
From 11am-7pm, Downtown Winter Garden will be transformed into a lively market featuring special deals and raffles from dozens of unique local retailers, restaurants, bars and more. Browsing the shops, outdoor sales racks and tables, you'll find deals on everything from dog treats to theatre tickets and even a scavenger hunt through downtown to win Winter Garden Food Tours tickets.
Continue your date day by popping over to the Winter Garden Farmer's Market (9am-2pm) for more local goodies. SOBO Art Gallery will also host a free children's art project from 11am-5pm.
LIVE MUSIC
Besides the lineup of 25+ local retailers, the Summer Sidewalk Sale will feature continuous live music at the Centennial Plaza Gazebo.
The live music lineup will feature:
Mud Rooster: 11am-2:30pm
SPAYED KOOLIE: 3:30-7pm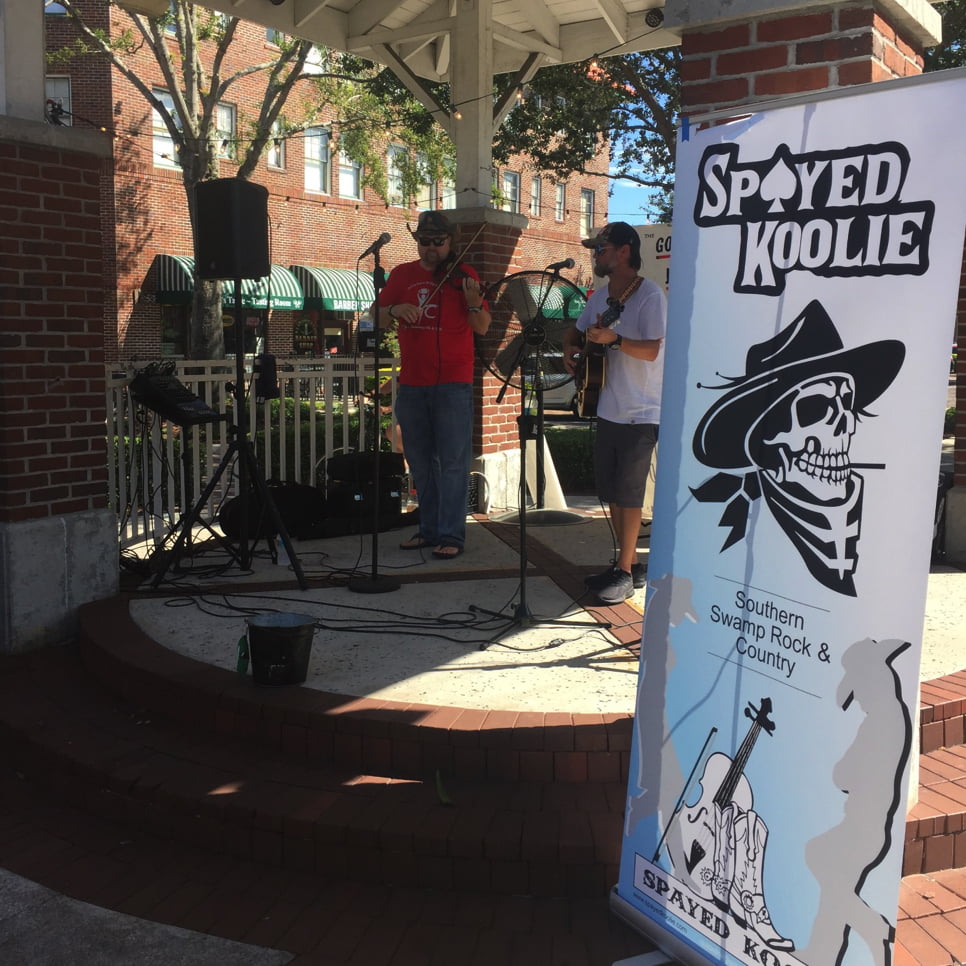 PARTICIPATING VENDORS AND DEALS
Adjectives Market | 137 W. Plant St.
Market-style sidewalk sale – patrons can negotiate prices for great deals
Sale racks outside of store with special-priced merchandise
Inside store sales and complimentary food sample
Raffle to win an Annie Sloan Chalk Paint Start-Up Kit Basket
The Boutique on Plant | 111 W. Plant St.
Specially priced sidewalk sale items
15% discount with a purchase of $100 or more on regularly priced merchandise, excluding Brighton
Burger Fi | 360 W. Plant St.
FREE small custard with purchase of a burger and fries
Cambridge Home IDEAs | 27 N. Dillard St.
Various sales and discounts throughout the store
FREE 3 oz. Florida Salt Scrub with purchase
Divine Wellness | 33 S. Main St.
20% discount on entire product lines of the following: Root Nutritionals CBD, Nature's Sunshine Products, Barlean's Organic Oils, Europharma, Filthy Farm Girl, Gemstones & Jewelry collections
FREE product or service giveaways with purchase
Doxology | 49 S. Main St.
Free Bracelet with $50 minimum purchase
In-store raffle
Select merchandise up to 50% off
Driftwood Market | 46 W Plant St.
Sale tables outside with special priced merchandise
Select merchandise up to 60% off inside store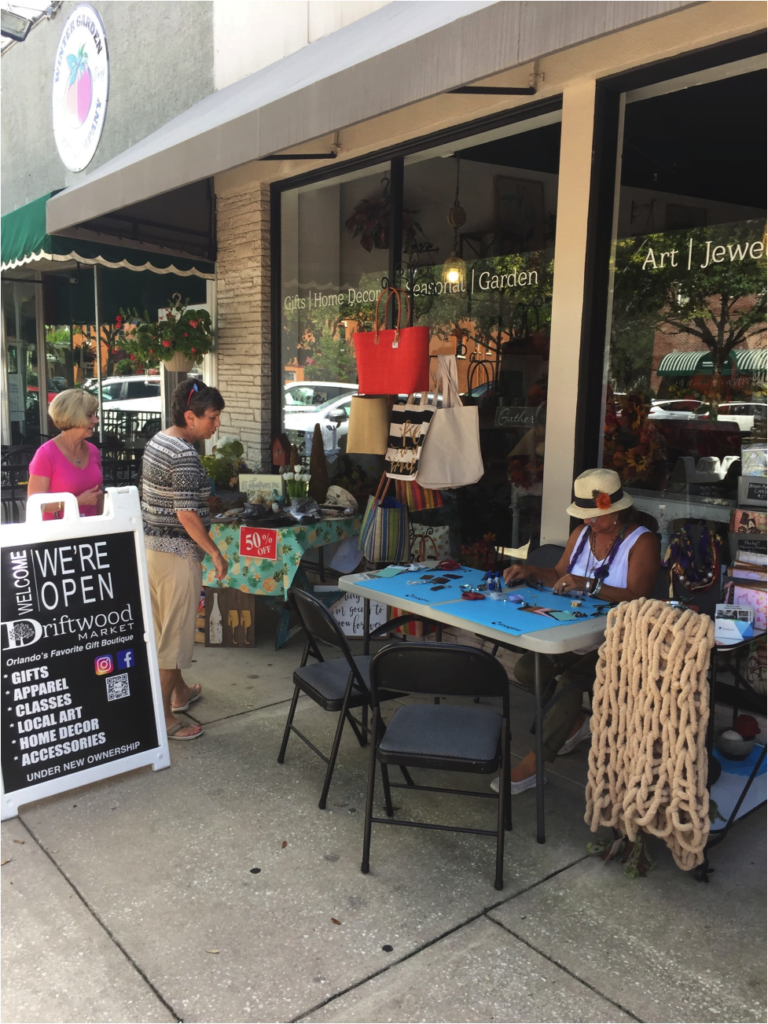 4 Locos Tacos | 360 W. Plant St.
Free chips and salsa with purchase of a "4 Locos Tacos Special"
Garden Music School | 40 S. Main St.
20% off all retail and lesson packages
25% off Fender Guitars
Garden Theatre | 160 W. Plant St.
24% off tickets to the Theatre season with a 3-Pack Subscription. Choose the three theatre shows you want to see and when you want to see them. Only $84.
Kitlife | 100 S. Boyd St.
Melts on Main | 108 S. Main St.
Buy ONE Melt Sandwich, GET ONE 50% OFF
Buy ONE hand-crafted Sangria, GET ONE 50% OFF
Ms. Bee's Gourmet Popcorn and Candy Shop | 2 E. Plant St.
15% OFF any size of these popular popcorn flavors: Cheesy Cheddar, Spicy Buffalo, Cornfetti, Caramel & Cheddar, and Caramel Chocolate Drizzle (in-store special)
One Utopia | Pop-up location at 162 W. Plant St.
20% discount on health and beauty items
A special-priced $10 section on fair trade clothing such as tank tops, harem pants, and more
Pilars Martini | 146 W. Plant St.
Mimosa & Champagne specials for shoppers showing a receipt from a downtown merchant dated June 8, 2019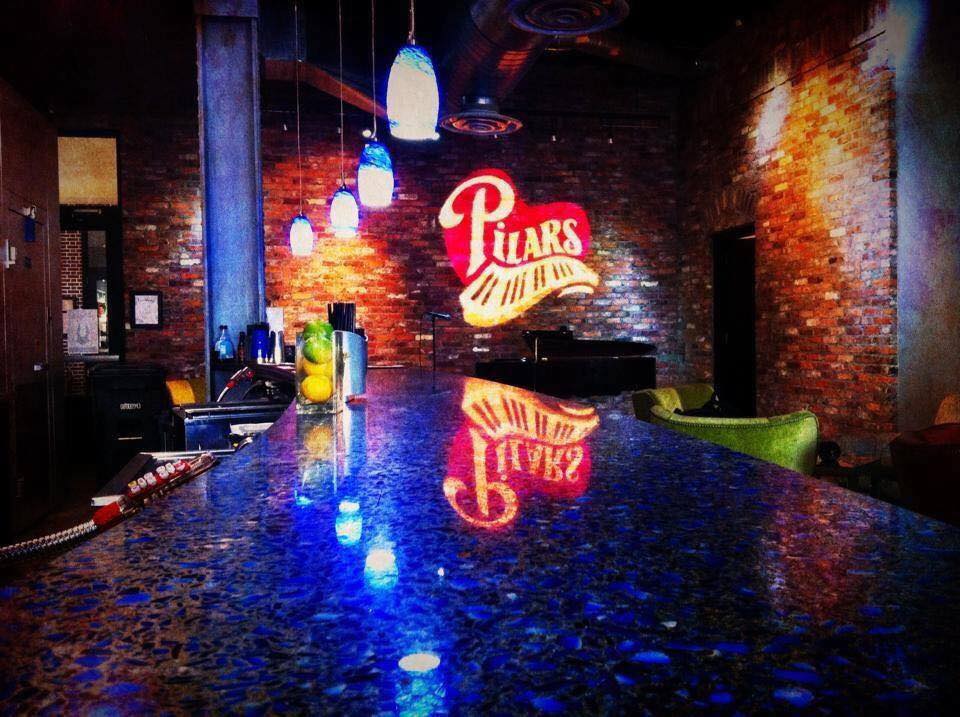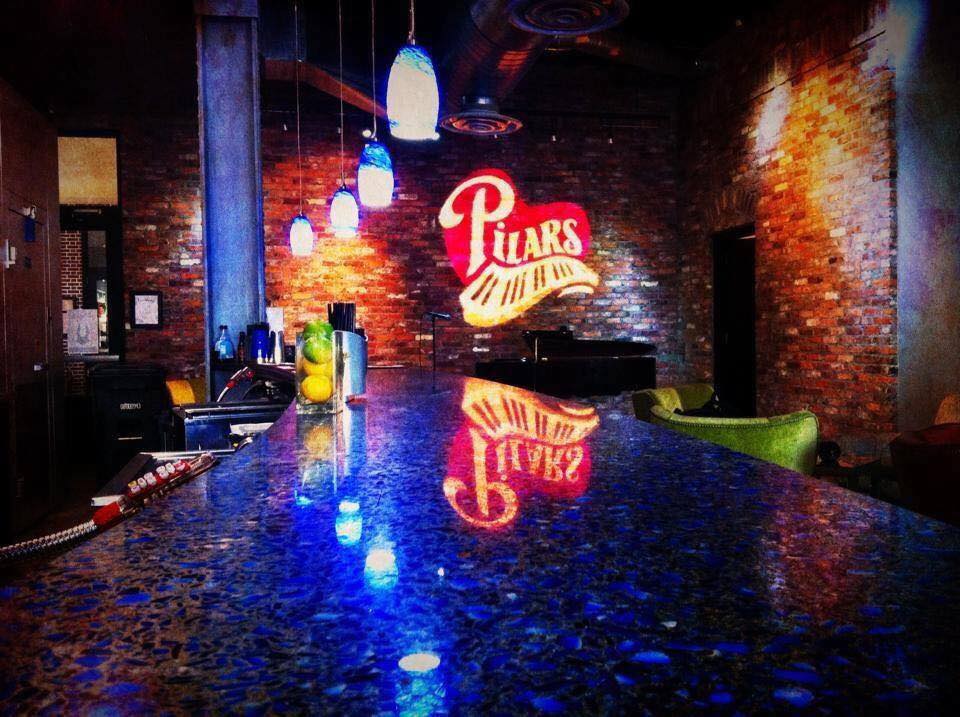 Sacred Olive | 125 W. Plant St.
25% off Violet Balsamic
Sale on select floral collections of Balsamic & Olive Oil
Silver Shekel Shop | 146 W. Plant St.
20% off specially-marked items including inspirational home décor and imported glassware
Outside display tables with specially-priced inspirational gifts and locally produced resources
SOBO Art Gallery / Winter Garden Art Association | 127 S. Boyd St.
Visit nearly a dozen artists under tents outside of the SOBO Art Gallery showcasing their artwork for sale
FREE Children's Art Project from 11am-5pm: Children (must be accompanied by adult) invited to produce their own masterpiece to take home under the guidance of Lenore Eastham, a certified art educator
Tack Boutique | 21 S. Main St.
20% off all home decor and jewelry items
Sale merchandise displayed outside
Tri & Run | 56 W. Plant St.
Sale table shoe closeouts 30-50% off
Select Spenco sandals $10 off
Victor Russell Etc. | 115 W. Plant St.
Special sale on select clothing, plants and "Christmas in June" sidewalk sale items!
Wildflower Beauty by Jessica | 100 W. Plant St.
Free gift with $50 purchase, while supplies last
Face care 15% off
Hair care 10% off
Sugar scrubs buy 1 get 1 50% off
Additional items on sale throughout the store, up to 30% off
Winter Garden Food Tours | Pop-up location at 162 W. Plant St.
Scavenger Hunt through the downtown area to win prizes. Prizes will include:

Passes for two to Summertime Classic Tour (featured in June and July) Value of $90.00
Passes for two to Date Night Cooking Classes (featured in June and July) Value of $130.00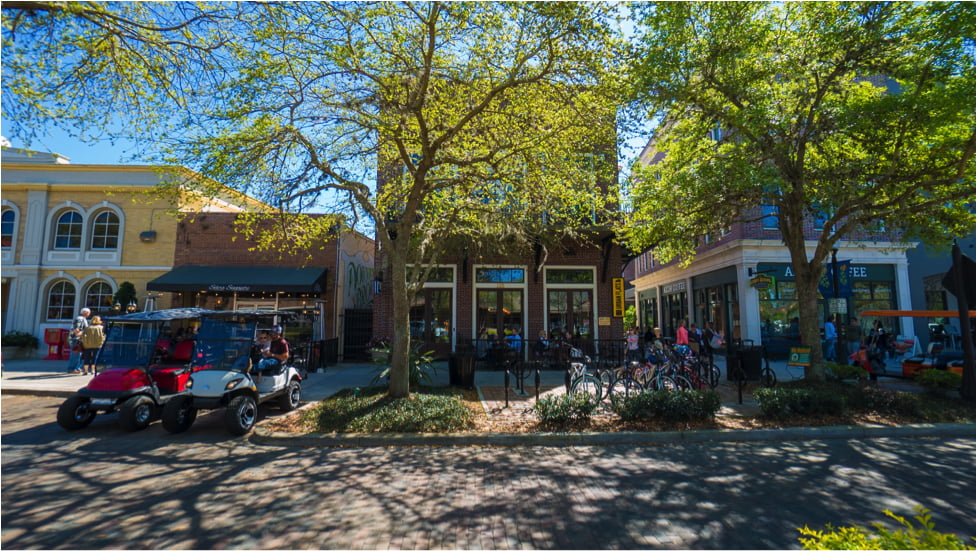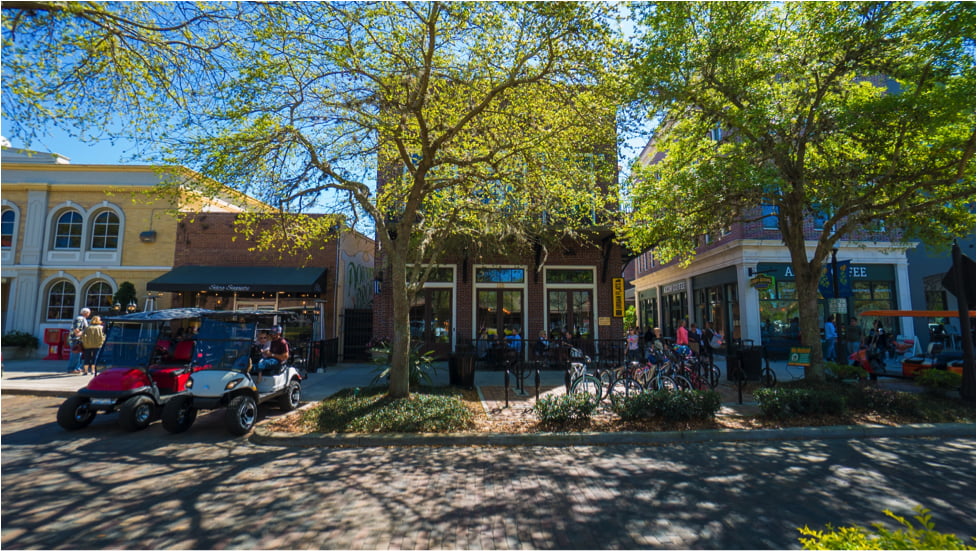 Winter Garden Wheel Works | 101 W. Plant St.
50% OFF selected items
Select bicycles 25% OFF
Gift cards — Get $50 for $40, $100 for $75
Each purchase will be entered into a drawing for a free $100 gift card
Woodstone Jewelry | 46 W Plant St. (at Driftwood Market)
ALL earrings BOGO
Raffle for a Couch Cuddle blanket (retail $95); get a ticket with each purchase of WoodStone Jewelry, or buy tickets: 1 – $1 and 6 – $5
Woof Gang Bakery | 18 E. Plant St.
Buy 2, Get 1 Free – Woof Gang treat bags
$5 Dog nail trim or grind – WALK-IN during Sidewalk Sale (reg. value: $12-$15)
$5 Off coupon for a full groom on a future visit (appointment required)
Spinning wheel for a chance to win an assortment of prizes
DETAILS
Summer Sidewalk Sale
Saturday, June 8, 2019
11am-7pm
Downtown Winter Garden
FREE admission
Free parking is available throughout downtown as well as in the city's three-level parking garage located at 160 S. Boyd St..
Visit the Facebook event page for full details.
All images courtesy of the City of Winter Garden
DISCLOSURE
We were compensated to write this post…
and
We are committed to providing you with valuable content that informs and inspires you…
and
We are clear that all of our content, including our sponsored content, gives value to our readers.
Our commitment as a for-profit website is to marry total transparency with superior, locally-created content. If you ever feel we fall short in that commitment, please let us know.