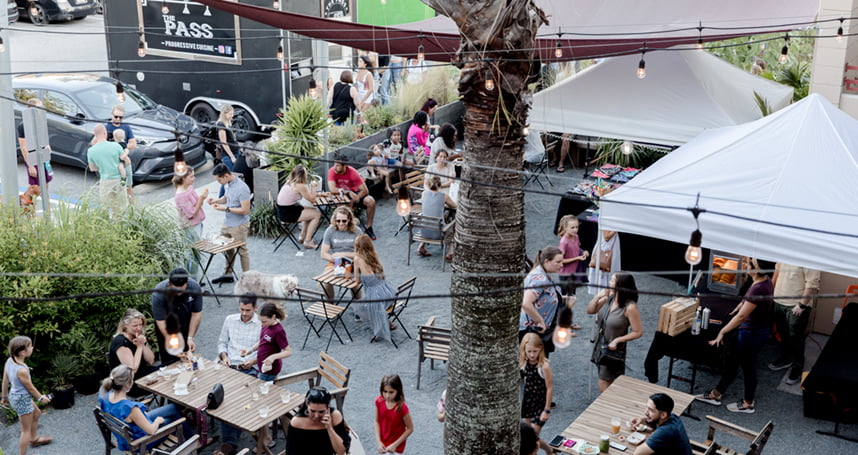 If you are a lover of all things local, East End Market's new Evening Exchange is a must do! On the third Friday of each month from 6-10pm, East End Market transforms its already inviting space into an even grander shopping and eating wonderland. On these special nights, a multitude of local vendors set up shop selling everything from paper goods to handmade candles, jewelry, crafts and more. There are also live workshops, food trucks, specialty cocktails and mouth-watering sweet treats.
One of the best parts about the market is that it is always fresh and exciting. With different foodie options, vendors, workshops and themes, you can make the Evening Exchange a standing date night each month and never get bored. We've rounded up all of the details on this new monthly experience to help you plan the perfect local date night.
For the shopper
At each Evening Exchange, a variety of vendors are set up throughout the market with the majority located upstairs. On average, there are about 30 visiting vendors in addition to the permanent vendors and event workshops.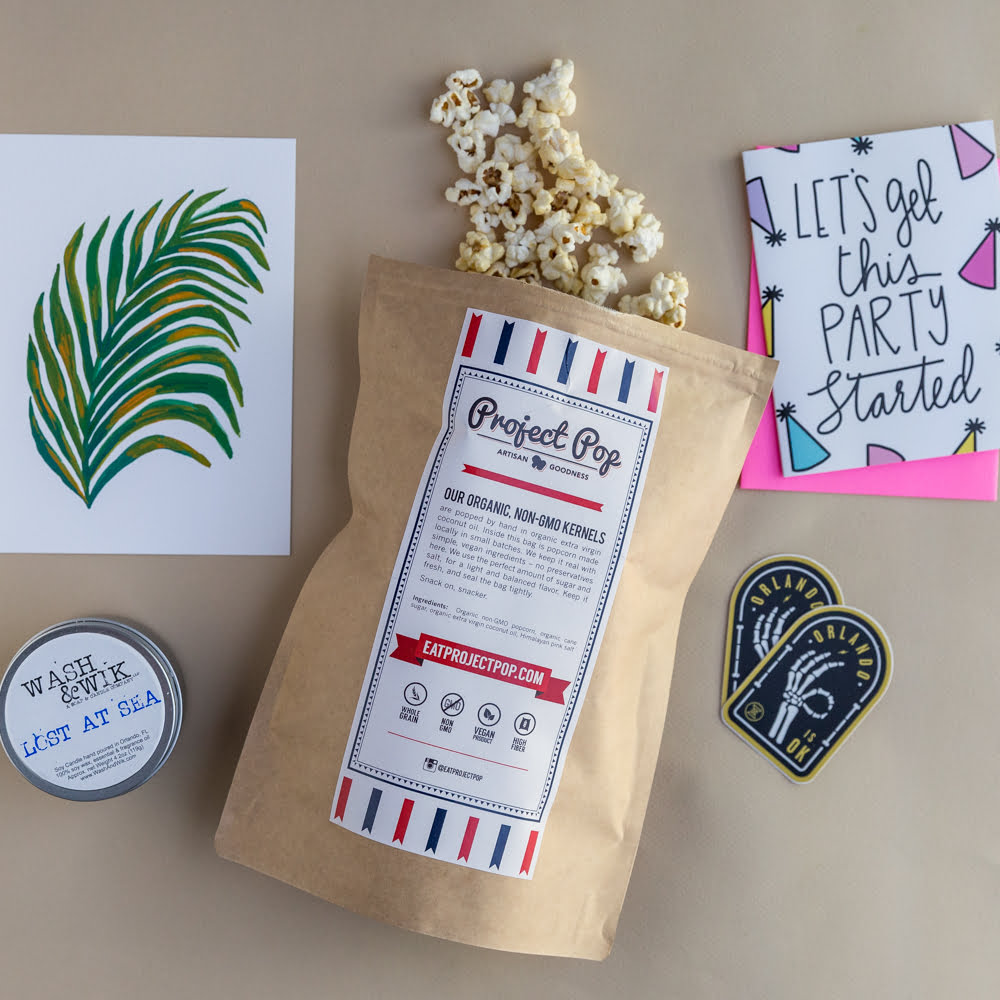 The Evening Exchange prides itself on featuring local artisans and vendors so you can be sure you are supporting locals at this event. This is also a great place to pick up a gift for a loved one or to treat yourself. Most vendors accept credit cards but it is a good idea to bring some cash.
While the vendors rotate from month to month, here are a few highlights you may see:
Wash and Wik has top notch candles that will leave your entire room smelling incredible. Candle scents match their body products, like espresso exfoliating bars, soaps, lip balm and more.
Take a peek inside Gidget's Mobile Boutique (a renovated Airstream) for funky accessories, trendy clothing and adorable bathing suits.
For all of you with a green thumb, Porch Therapy has a permanent home inside of East End Market and is filled with sweet succulents, greenery and flowers that are begging to move into your house. It really is a plant lover's paradise.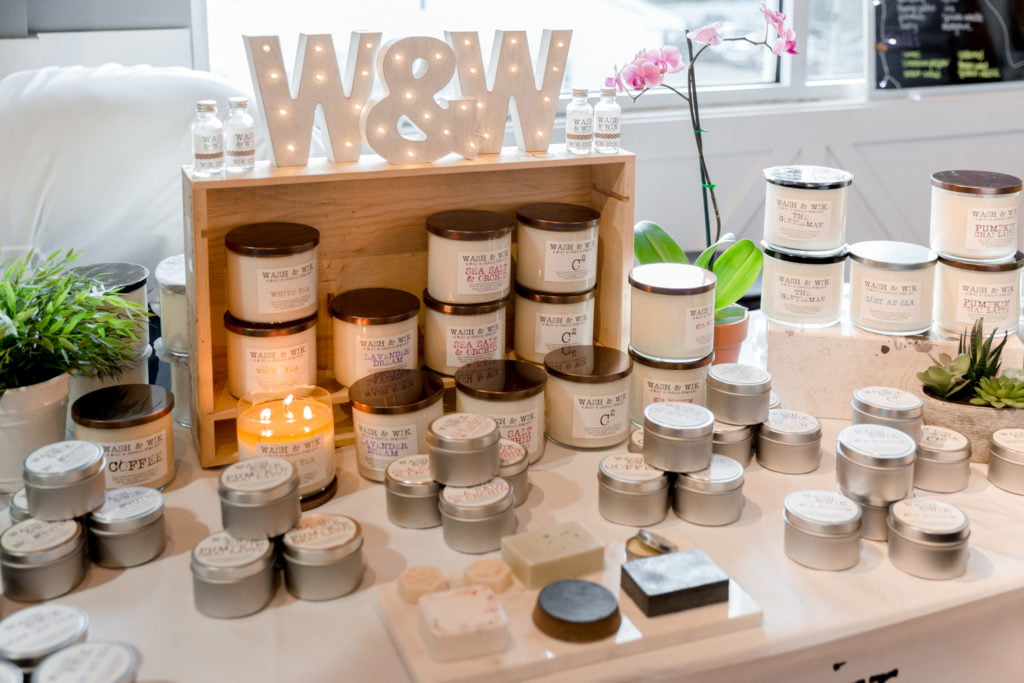 Other vendors you might see: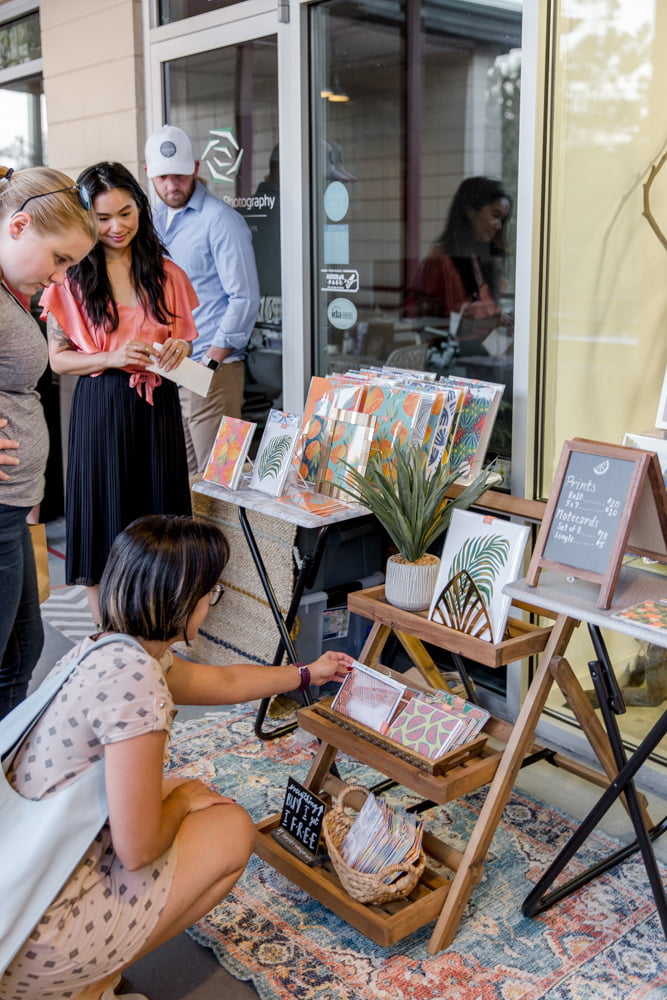 For the crafter
During the Evening Exchange, a variety of different hands-on workshops allow you to create and learn something new! Workshop topics range from culinary demos to arts and craft varieties. Past workshops have included experiences such as an avocado toast + photography class, wood burning, creating flower arrangements, jewelry making and cocktail mixing.
You can see each month's workshops on the Evening Exchange page on East End Market's website.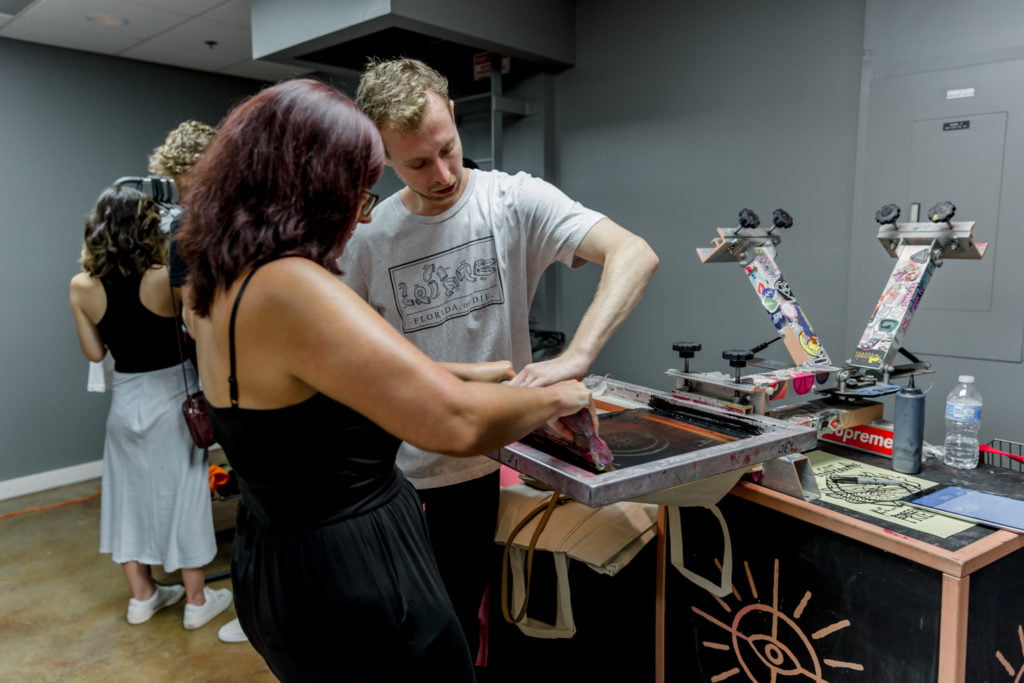 For the foodie
Domu is connected to the East End Market and is a great spot to stop for drinks and/or dinner during the exchange. Head there early to snag a seat at the cozy bar.
Gideon's Bakehouse is home to one of the most delicious chocolate chip cookies in Orlando. On event nights, they often feature extra goodies like decadent cakes and cookie bars. Make this your first stop as their cookies always sell out.
If your tastebuds are lucky and The Pass Progressive Cuisine is at the exchange, their menu is bursting with flavor. They have options for meat and veggie lovers alike.
Another sweet special during the Evening Exchange is the grilled cheese happy hour at La Femme Du Fromage. On Fridays from 4-8pm, they feature three mini grilled cheese sandwiches paired with craft brews. They also curate cheese boards that can be enjoyed out on the patio with a glass of bubbly.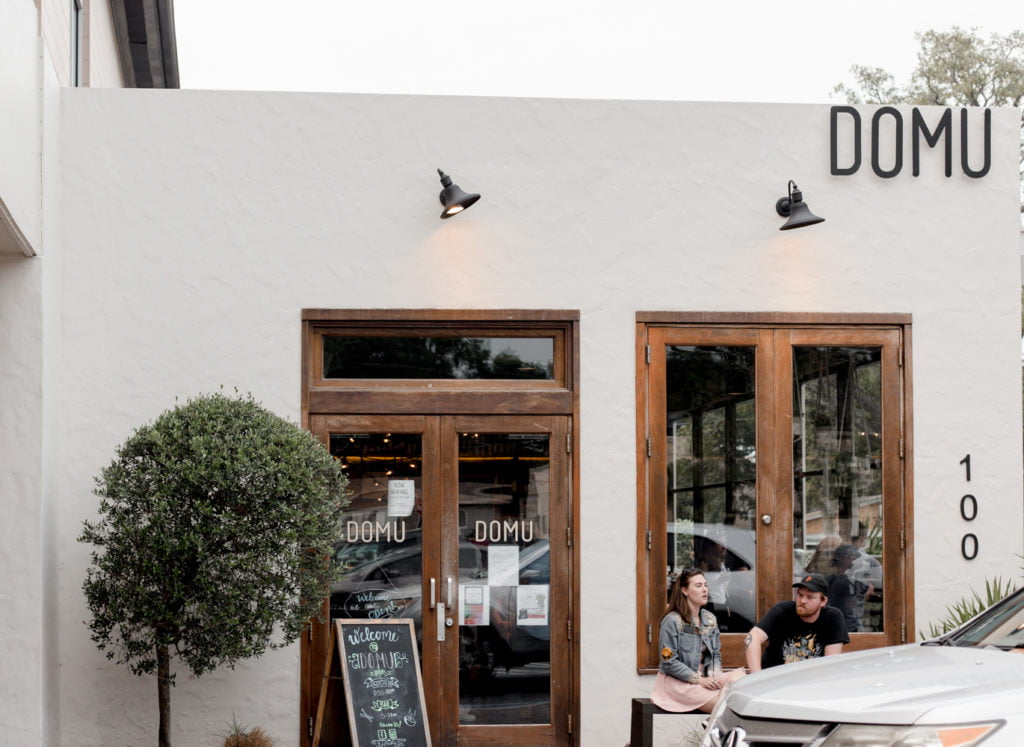 Other food vendors you might see:
There are specialty cocktails served at the bars downstairs in the market with many permanent residents offering drink specials. You can also find beer, wine and other mixed drinks upstairs where the visiting vendors are set up.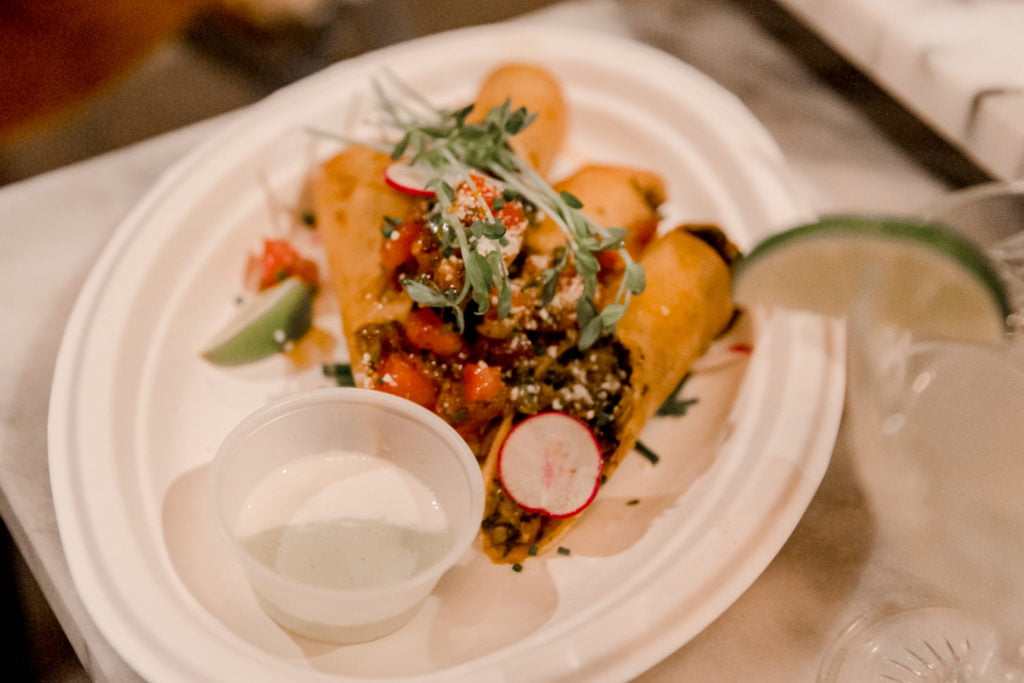 Continue the night
Once you finish up at the event, do not stop there! You will be surrounded by some of the best local joints Orlando has to offer.
Right across the street you will find Kelly's Homemade Ice Cream where you can taste test any of their flavors and enjoy the homemade ice cream. This is no run of the mill ice cream shop; their flavors are unique – think Mexican Chocolate, Smore's, Cookie Monster and so much more – and service is impeccable.
If you are in the mood for fusion, check out Bem Bom on Corrine which specializes in Portuguese and Mexican cuisine. Other stand out spots nearby are Redlight Redlight and Bikes Beans & Bordeaux.
Details
Evening Exchange
3rd Friday of each month, 6-10pm
East End Market
FREE Admission
Tip: Parking can be a challenge in Audubon Park. Consider utilizing Uber or Lyft (the market is partnering with Lyft for the June 21 event). Otherwise, park smart and be courteous. East End Market typically has a sign denoting where to find additional parking once the market's lot is full. Keep your eye out for street parking along the way, too.
Find more info on the next Evening Exchange here.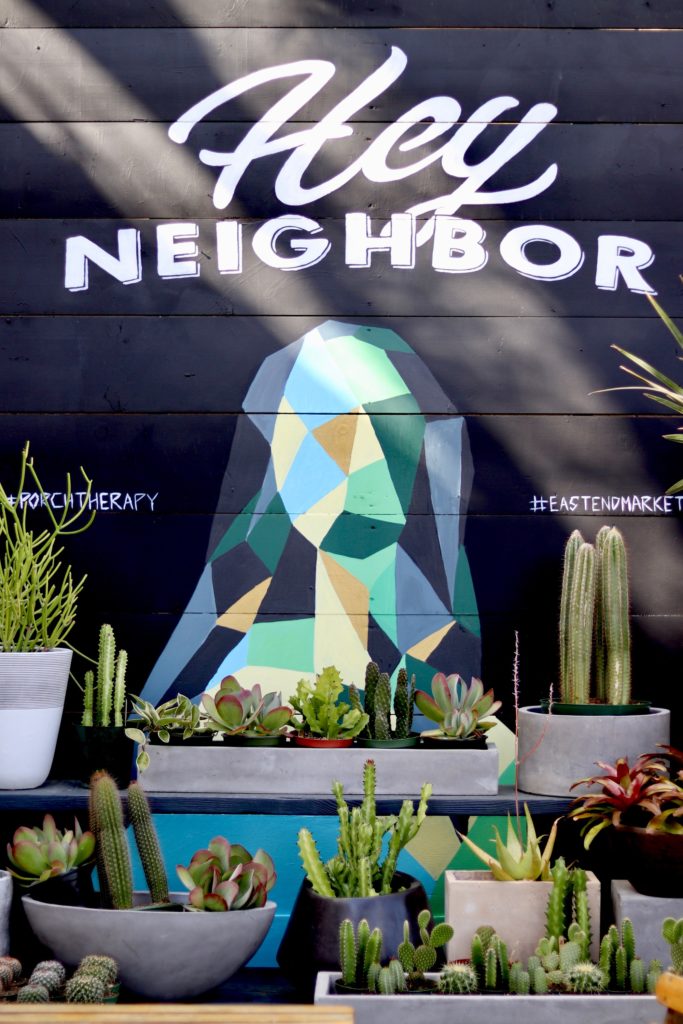 All images by Arlene Laboy unless otherwise noted