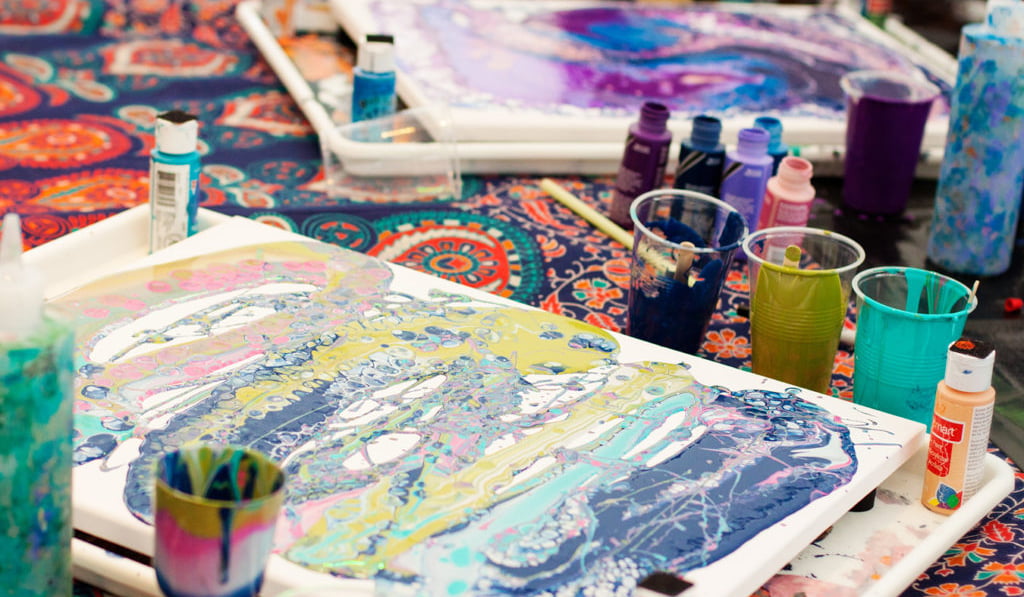 Things are heating up around Orlando and what better way to kick off the summer than by trying something new. Change up your date night routine by checking out one of these Orlando workshops this summer.
WHERE TO TAKE ORLANDO WORKSHOPS + CLASSES:
ACTIVE CLASSES
Lightsaber Fitness with Mandy
Every Wednesday, 7:30pm
Studio K
All the craze in LA and NY, Studio K was the first to bring Lightsaber Fitness to Orlando giving Star Wars fans a chance to live out their dreams on the dance floor. Using a lightsaber, our instructor will lead you through a class like none other merging fight choreography, toning and cardio techniques.
$10 per person
Learn to Make a Wood Pen – Unique Night Out with Pizza and Woodturning
Every Friday in June, 6pm
FACTUR
In this session, you will learn to make a custom pen (or a wine bottle stopper) on the wood lathe. The night includes pizza, soft drinks (BYOB of wine if you like) and all materials. Take home your custom made pen or bottle stopper and great memories of a special evening that will last forever!
$95/person
Salsa Downtown
June 7, 8pm
The Balcony Orlando
Arrive by 8pm ready to have fun and learn how to dance Salsa. After the class, we'll keep the music going until 11pm so you can practice your new moves!
$7 per person
Bollywood Dance Party
June 8, 1pm
Peaceful Peacock
The instructors will be guiding you through what Bollywood is exactly about! One can expect to learn an amazing high energy routine filled with slow-fast movements, graceful gestures and basic Bollywood moves.
$25 per person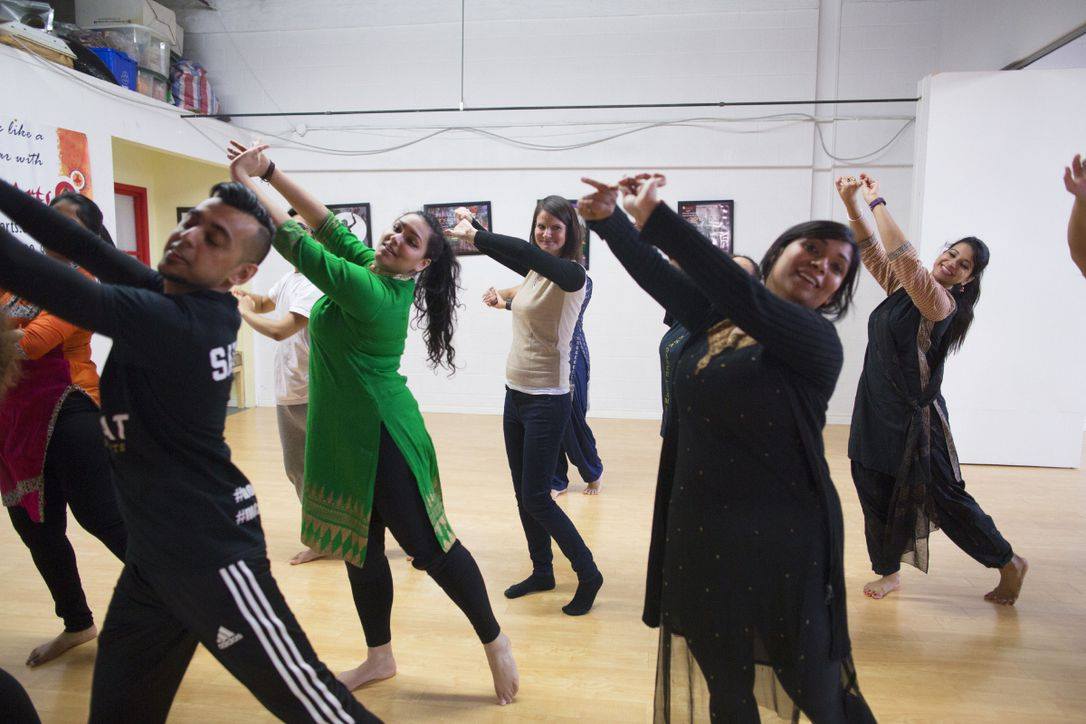 Lion King Afro Fusion Workshop with Kirmari Scott
June 14, 7:30pm
Studio K
Join the amazing professional dancer and performer, Kirmari Scott, in an Afro Fusion Workshop celebrating the Lion King! This is an all levels workshop.
$15 per person
Bootcamp and Brews
June 15, 10:30am
Brew Theory
Come out to a bootcamp class with Forte Fitness to sweat, before you sip on a cold one.
$16 per person
Puppy Flow and Fundraiser
June 22, 11am
YogaMix Orlando
For the yogi who loves animals, this class combines a fun yoga flow with a little pet therapy.
Rooftop Yoga
June 25, 6:30pm
The Balcony Orlando
Enjoy an instructor-led Yoga class while taking in beautiful views and a breath of fresh air.
$7 per person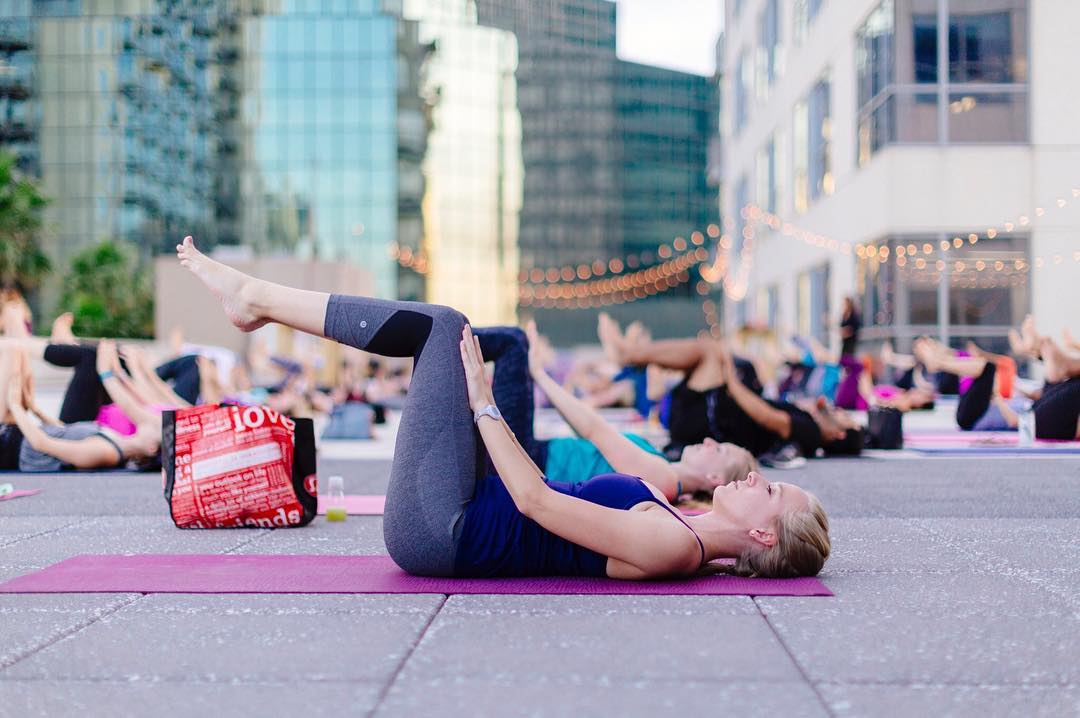 Hip Hop for Beginners
Every Thursday, 7pm
DGBEK Studios
Learn a choreographed dance to the latest hits and get a great workout in.
$10 per person
Hip Hop Tricks Workshop with Danielle Chabot
June 28, 7:30pm
Studio K
Join professional dancer and performer, Danielle Chabot, in the reschedule of the Hip Hop Tricks Workshop event! This class is for all levels to learn the special moves that will make you stand out in an audition, enhance your skillset, or just give you a really fun dance challenge!
$15 per person
Energy Meditation and Mimosas
June 29, 11:30am
Crossfit Winter Park
Join us for this relaxing and invigorating class – we'll be sipping on mimosas and meditating all morning!
$20 per person
Yoga in the Mennello Museum Sculpture Garden
June 30, 9am
Mennello Museum of American Art
Start your Sunday morning out blissfully with a relaxing lakeside flow.
$10 per person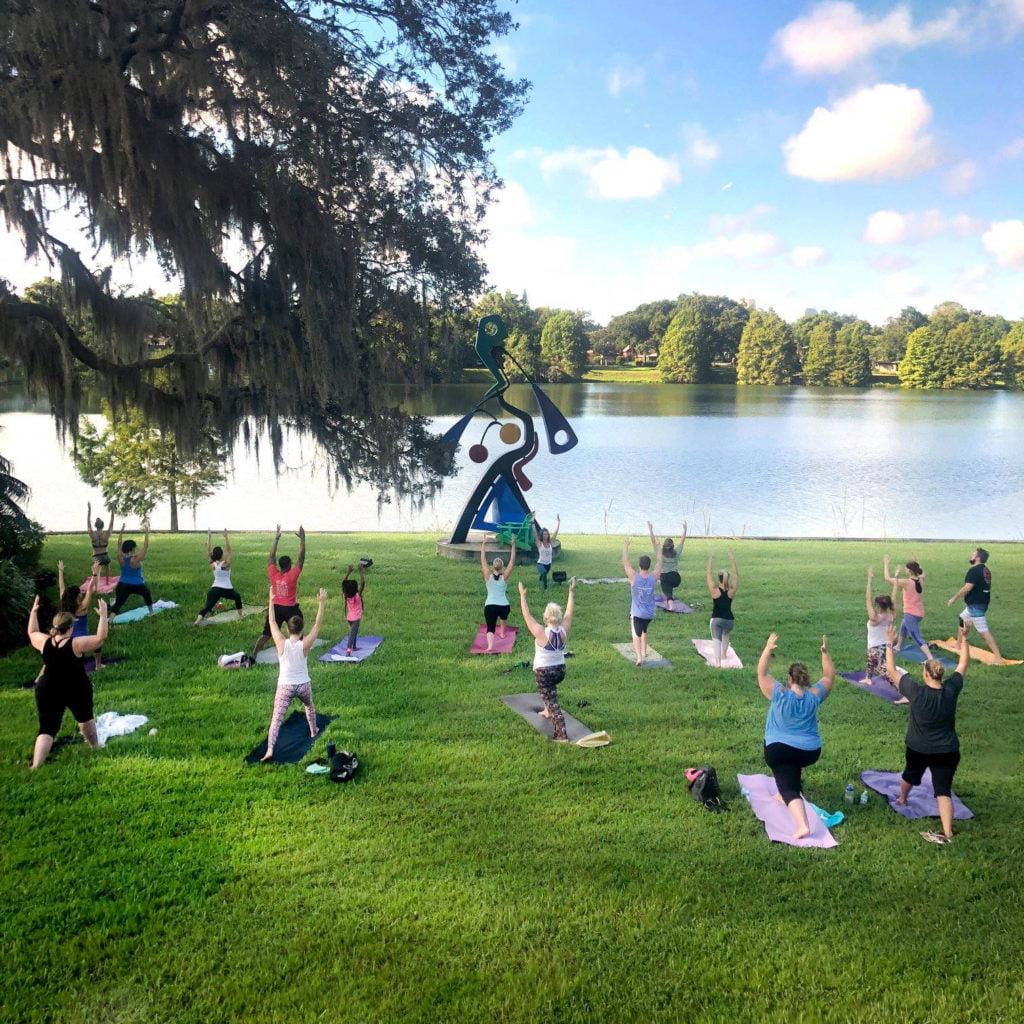 ART CLASSES
Art in Another Dimension – Spray Paint Art
June 6, 6pm
FACTUR
This 1-hour class is an artistic, spray painting workshop open to ages 8 and up. The attendee will create on canvas using spray painting and basic techniques of color choice, layering and stencils, blending colors and hiding colors, as well as UV and glow-in-the dark layers with a brief introduction of 3-D techniques.
$25 per person
Sexy Succulents Take the Heat
June 6, 6:30pm
Leu Gardens
Learn how to design, choose and care for succulents that will rock your garden world.
$20 per person
Crafts & Crafts: Beer Can Succulent Workshop
Sunday, June 9, 12-6pm
Barley & Vine Biergarten
Build your own craft beer can succulent planter! 12 and 16 oz can sizes. All materials provided.
$20-25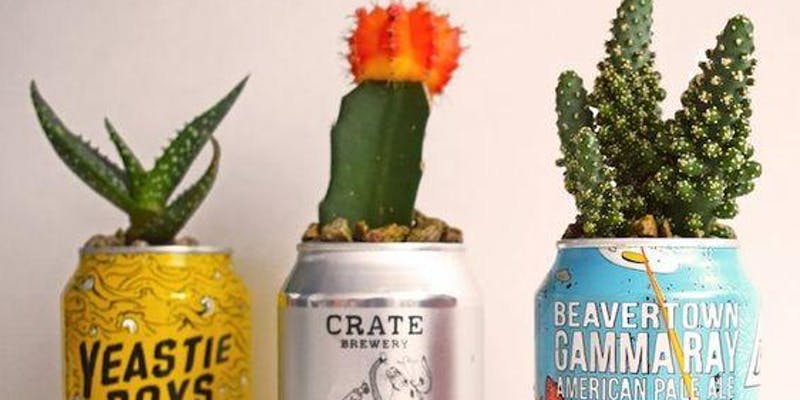 Dirty Pour Project 
June 9, 4pm
Orlando Brewing
Each guest will create a fluid painting on an 11″x14″ canvas or 4 tile coasters. Must register by June 7.
$55 per person
Ladies Night Out Crafting Workshop
June 12, 6:30pm
Hammer and Stain Clermont
Choose a custom project to create and sip on some wine with friends. Check out the wine rack you can make!
$59 per person
Leather Keychain Workshop
June 13, 7pm
Whippoorwill Beerhouse
Learn the step-by-step process from cutting the leather to securing the hardware to make your very own keychain. While you're hard at work crafting the perfect keychain, you can enjoy a drink at Whippoorwill.
$22 per person
Date Night at the Maitland Art Center – Printmaking Edition
June 14, 6-8pm
Maitland Art Center
Explore the art of printmaking with collographs and relief printing. Build up your own plate with different materials and run it through the printing press for your very own collograph print. Complimentary light bites will be served and a cash bar is available! All tools and materials are provided.
$35 per couple
DIY Alcohol Ink Vase + Bouqet
June 18, 7pm
East End Market
In this two hour workshop, you'll learn how to paint with alcohol inks to create beautiful, ethereal effects – no prior artistic skills or experience necessary!
$55 per person
Framed Pressed Flower Workshop
June 21, Various Times
East End Market
Class participants will learn all about the art and peacefulness of pressing flowers and will get to make their own 2″ x 3" framed piece to take home!
$25 per person
Macrame Pride Jewelry
June 21, Various Times
East End Market
June is Pride month so what better way to celebrate than with a macrame accessory in any or all colors of the rainbow, made by YOU?! Class options include earrings, a necklace, or a keychain.
$25 per person
Boho Brass Earrings
June 21, 5:15pm
Autumn & Ro
Make your own pair of boho brass earrings and get an intro to basic metalsmithing.
$42 per person
Flowers and Frosé
June 22, 11am
Grape and the Grain
Learn how to make a beautiful fresh flower summer arrangement with a pineapple shell as the vase. All that work definitely earns you a glass of Frosè, that's included in the ticket price.
$65 per person
Macrame Plant Holder
June 22, 1pm
Leu Gardens
Learn how to weave four useful knots to sculpt a beautiful handmade work of art.
$40 per person plus a $10 materials fee
Wood Burned Bottle Opener Workshop
June 26, 7pm
Good Crowd
Come try woodburning at Good Crowd with Alyssa Makes Something! You'll learn the basics of pyrography, practice using a woodburner, and then burn whatever design you want onto your own wood-handled bottle opener to take home.
$45 per person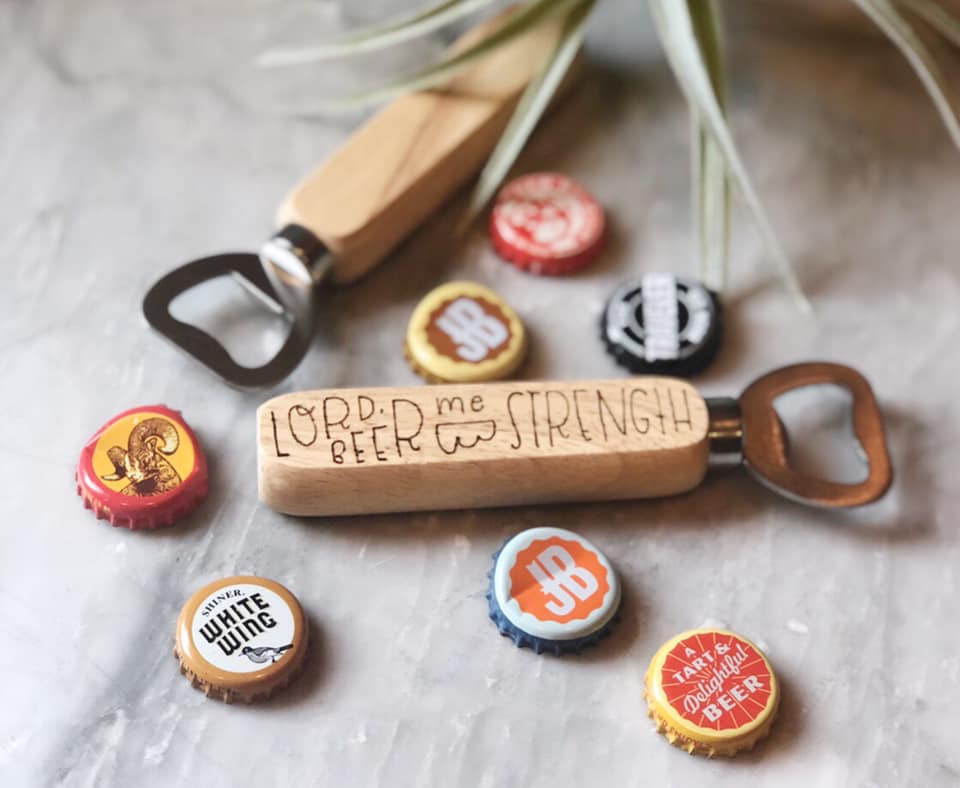 Art Night Out – Palette Knife Painting
June 26, 8pm
Orlando Museum of Art
Learn to use a palette knife to build thick, textural layers on canvas. This class is all about playing with impasto!
$30 per person
Aromatherapy Bracelet
June 28, 5:15pm
Autumn & Ro
Create a unique piece of jewelry with essential oil absorbing beads.
$42 per person
FOOD + WINE CLASSES
Looking for cooking classes? Check out our latest bi-monthly cooking class roundup.
Gourmet Ice Cream and Craft Beer Pairing
June 4, 7pm
Ivanhoe Park Brewing Co.
Alyssa will teach you how to make gourmet ice cream, & Ivanhoe Park Brewing Co., who will provide their perfectly crafted beer.
$55 per person
Girls' Night Out Bubbles + Truffles Pairing
June 6, 7pm
Peterbrooke Chocolatier Winter Park
Sip a glass (or two!) of bubbly and enjoy a chocolate dipped strawberry as you decide which limited edition truffles you will dip into your choice of milk or dark chocolate.
$35 per person
Bitters Cocktails
June 8, 3:30pm
Bitters & Brass
Enjoy working at a personal cocktail station as you learn the history behind the drinks. From preparation to execution, examine the reasons behind each step, including proper jiggering, choosing the correct ingredients and using the right garnish to complement your cocktail. Each class is uniquely themed.
$50 per person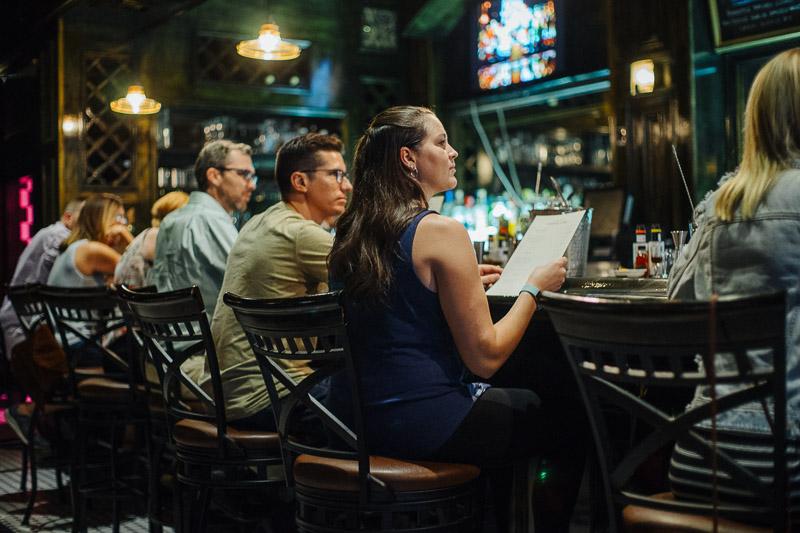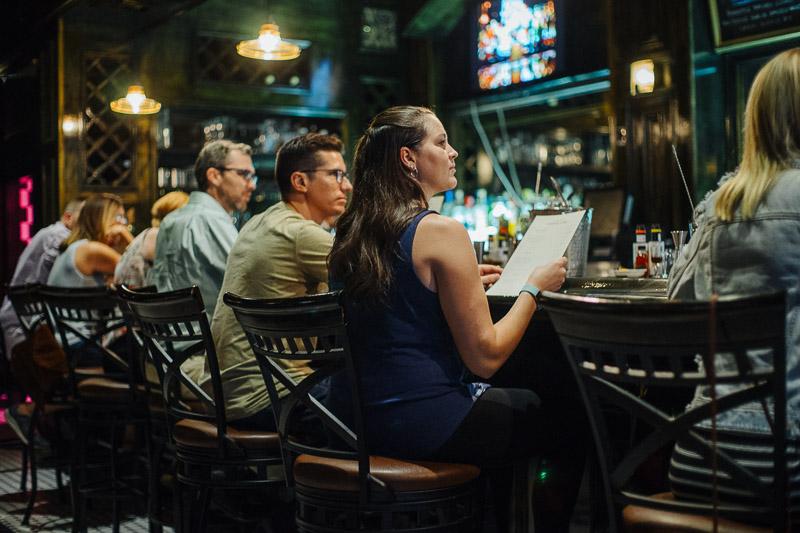 Wine, Cheese and Chocolate
June 18, 5 pm
Boca Winter Park
Enjoy tastings of decadent chocolate and cheeses paired with a glass of wine of your choice.
$25 per person
Doughnut and Beer Pairing
June 19, 7pm
Orlando Brewing
Dig into sweet & savory organic mini doughnuts paired perfectly with four of our organic brews
$20 per person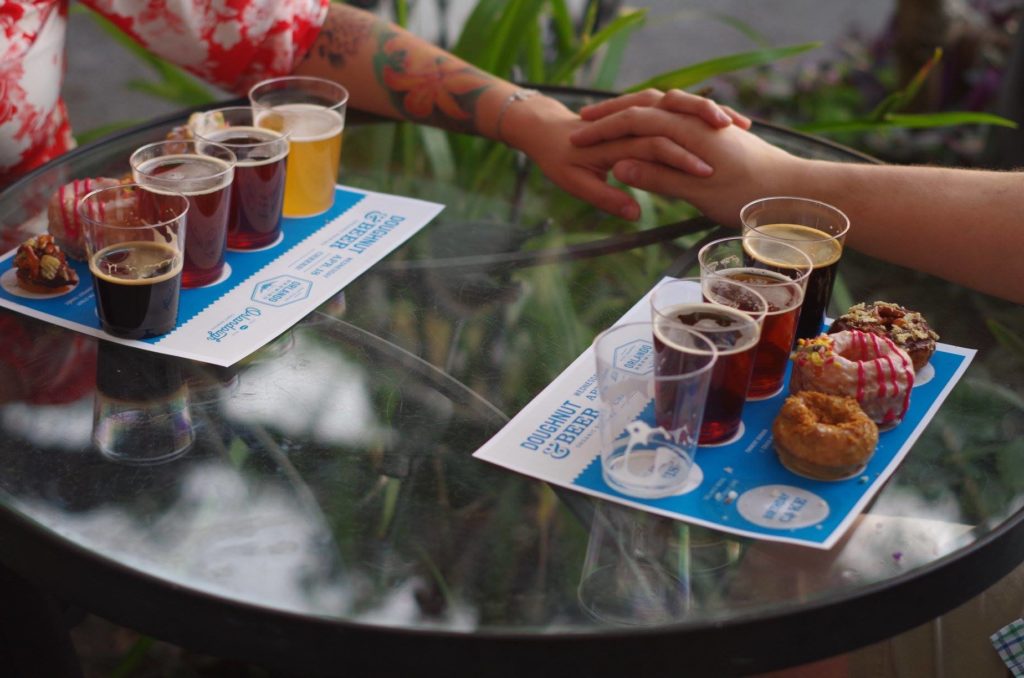 The World of Agave: Tequila Tasting
June 21, 6pm
East End Market
Tequila – we love to drink it, but don't know much about it. Come expand your knowledge (and palette) & learn from an educated and experienced mixologist – Dustin Crawford.
$30 per person
Peruvian BBQ + Pisco Workshop
June 21, multiple seatings available beginning at 6:15pm
East End Market
In this edible workshop, the people behind PAPA LLAMA will go deeper into the complex flavors of Chicken Thigh & Beef Heart Anticucho and the art of its cook. To quench your thirst, this experience will include a Pisco cocktail pairing as a means of learning the tradition of Pisco distilling and mixology.
$25 per person
The Japanese Garden: Sushi Making Workshop
June 22, 11am
Leu Gardens
Create a gorgeous and delicious spread of sushi rolls, from Maki and Nigiri to Inside-Out Rolls, Hand Rolls and more. Plus you'll make our own Tempura and enjoy some Steamed Edamame while we cook.
$65 per person
Cocktail Class Brunch
June 22, 12pm
Luke's Kitchen and Bar
We will teach you to craft one Luke's cocktail, one classic cocktail, and give you to tools to craft your own! Brunch bites are also included.
$40 per person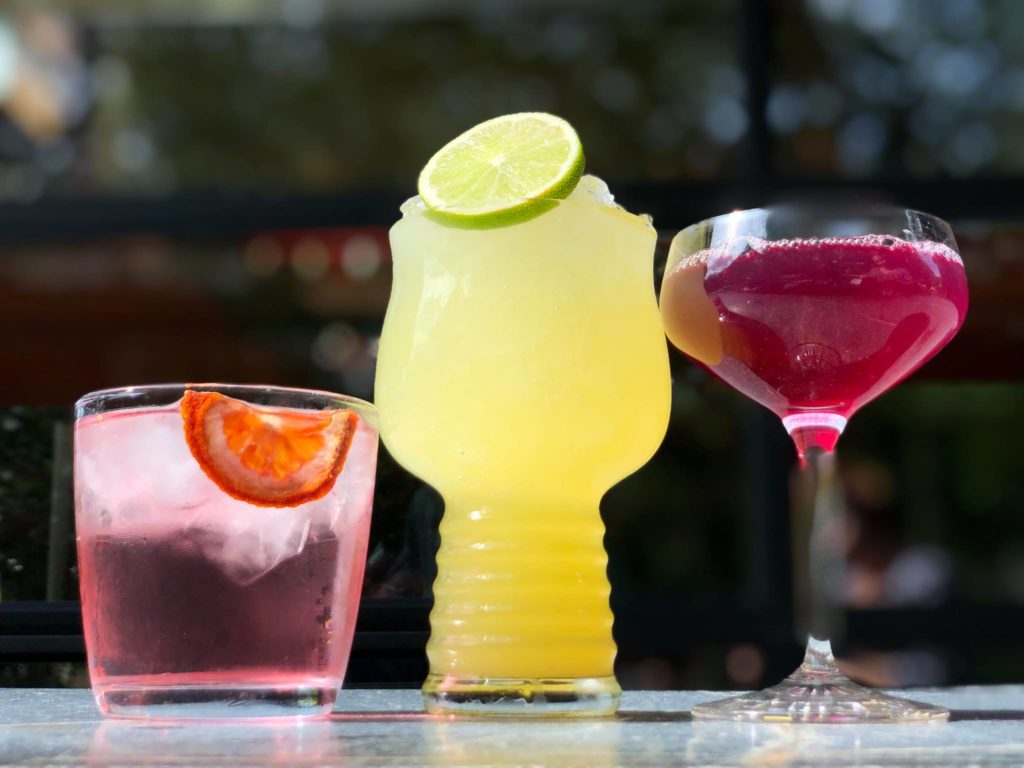 Summer Craft Cocktails Class
June 28, 7:30pm
Brew Theory
You will learn how to make a gin-based cocktail, a shandy (fortified wine & beer), and a classic old fashioned. And with great drinks, comes great food! Then enjoy some bites from Orlando Meats.
$75 per person
Raised Vegetable and Herb Gardening
June 29, 9:30am
Leu Gardens
Enjoy a fun-filled presentation by Leu Gardens' Executive Director, Robert Bowden, as he helps you discover the joys of growing vegetables and herbs in raised beds.
$16 per person
Truffles & Bubbles
Every Friday at 7pm
Peterbrooke Chocolatier Winter Park
Sip a glass (or two!) of bubbly and enjoy a chocolate dipped strawberry as you decide which limited edition truffles you will dip into your choice of milk or dark chocolate.
$35 per person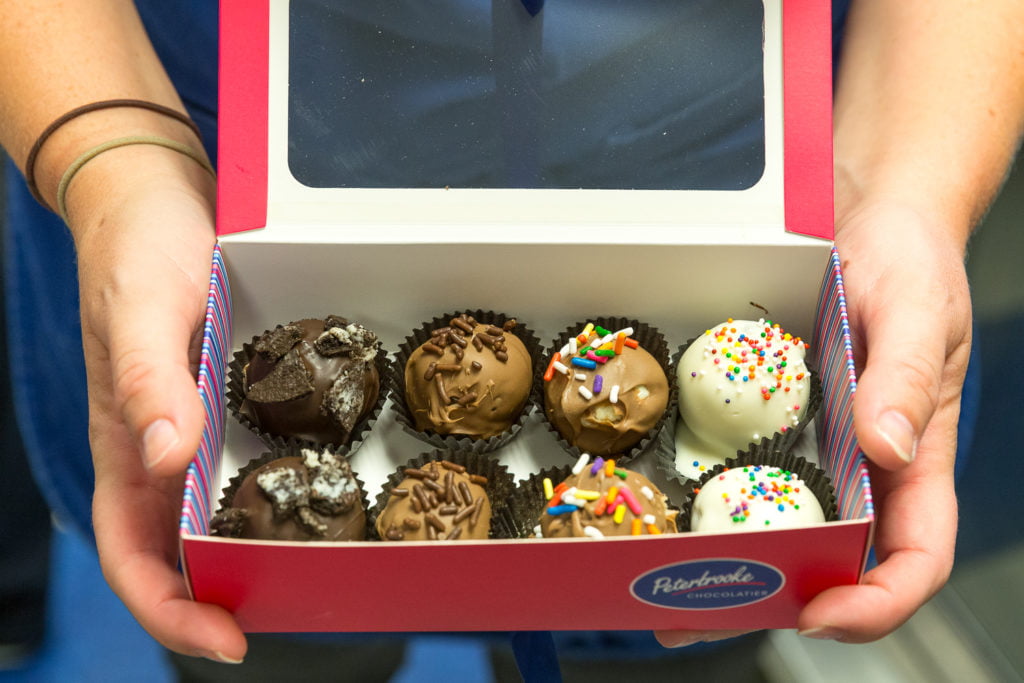 OTHER CLASSES
A Beginner's Guide to Tarot
Multiple Sessions in June-July
Peaceful Peacock
Beginner's Guide to Tarot is an eight week journey designed to help you start reading Tarot for yourself and others with confidence and clarity. This class focuses on helping you to develop your own unique relationship with the cards and using your intuition to deliver transformative Tarot readings.
$200 per person
Put Creativity Into Your Marketing
June 25, 7pm
East End Market
Chief Creative Officer of Orange Plane Creative and special guests will guide you through a creative marketing course to set you up for success in all aspects marketing from digital to in-store to pop-up events.
$40 per person
Know of an awesome class we missed? Share it in the comments!
Disclosure: Some, but not all, of the events featured in this post are hosted by some of our valued advertising partners.
Feature image credit: Stephanie Patterson