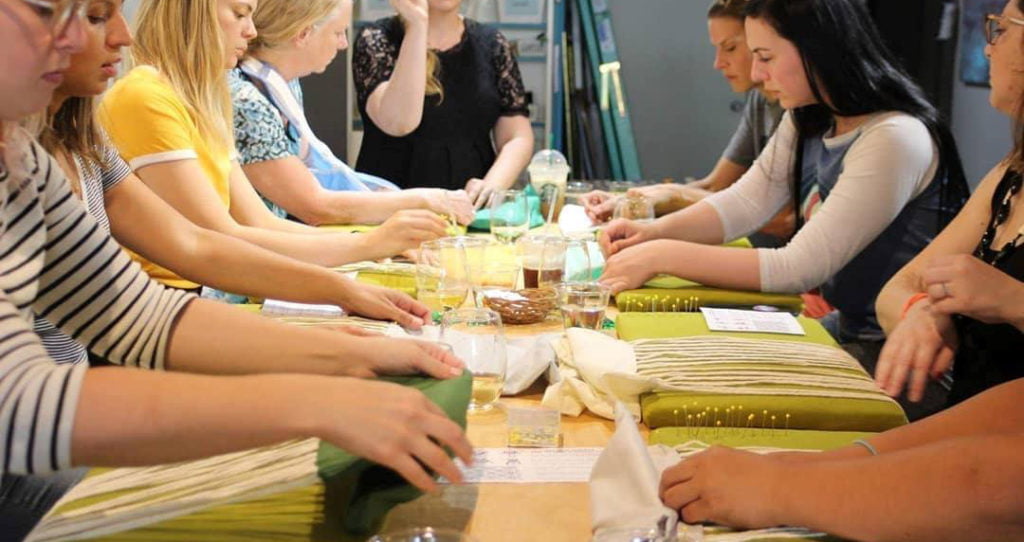 This content is proudly supported by Aggressive Appliances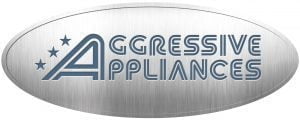 There are so many fun classes happening around Orlando. Spice up your date night by cooking something new together, creating your own jewelry or by working up a sweat. Here are our top picks for Orlando workshops + classes happening this July 2019.
WHERE TO TAKE ORLANDO WORKSHOPS + CLASSES:
ACTIVE CLASSES
Lightsaber Fitness
Every Wednesday, 7:30pm
Studio K
Live out your Star Wars dreams on the dance floor. Using a lightsaber, your instructor will lead you through a class merging fight choreography, toning and cardio techniques.
$10 per person
Yoga in the Garden at Mead Botanical Garden
Every Saturday in July, 9am
Mead Botanical Garden
Connect with yourself and nature during this weekly yoga class at Mead Botanical Garden.
$10 per person
Hip Hop for Beginners
Every Thursday, 7pm
DGBEK Studios
Learn a choreographed dance to the latest hits and get a great workout in.
$10 per person
J-Lo Music Video Choreography Workshop
July 12, 7:30pm
Studio K
Join Miguel for a Jennifer Lopez Music Video Choreography Workshop to celebrate her music, learn new choreography, and bring out your inner J-Lo on the dance floor! All levels welcome and heels are optional!
$15 per person
Yoga with Cats
July 13, 9:30am
Orlando Cat Cafe
This class is "purr-fect" for beginners or any level. The class is fun and flowing with lots of stretching, postures and relaxation.
$15 per person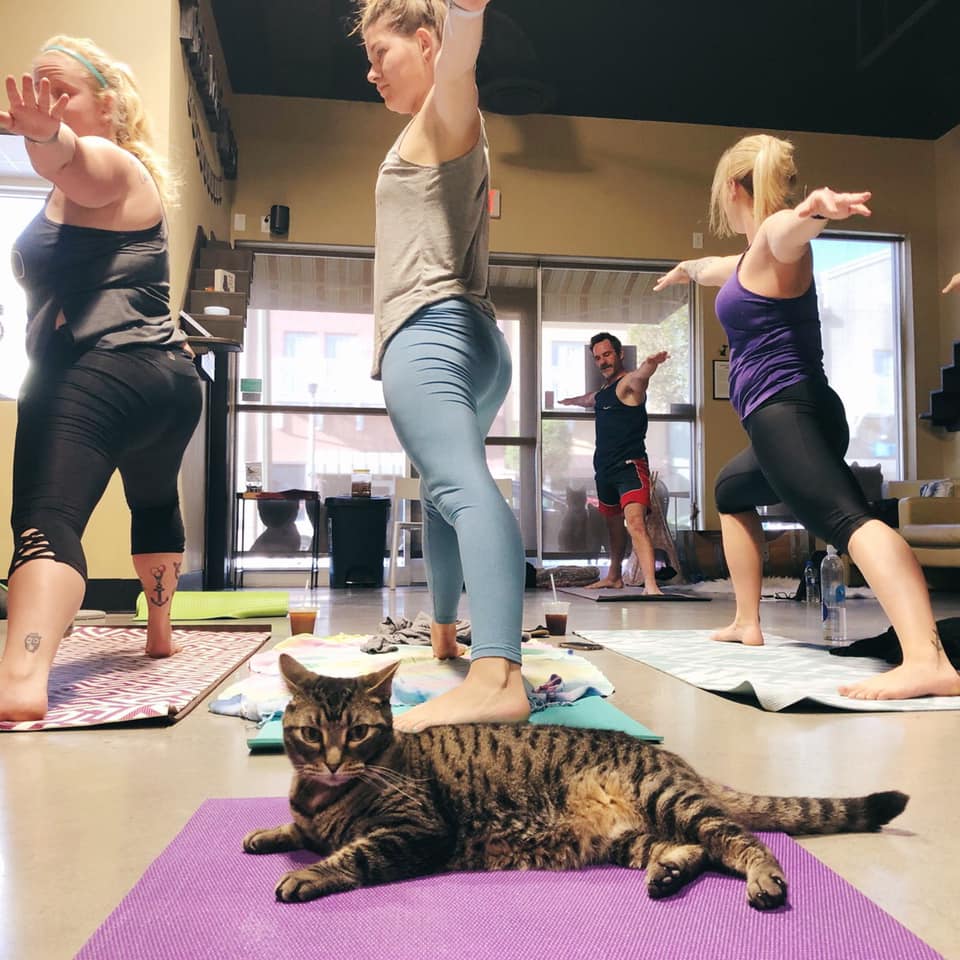 EveryBODY Yoga
July 14, 10am
Á La Cart
Never tried yoga because it looks too difficult?  Looking for a fun start to your Sunday and want to meet some new folks in Orlando? This is a fun-filled hour of yoga and a refreshing pint to celebrate your hard work! Our instructor has designed a curriculum that is accessible to every person, regardless of body size or ability level.
$10 per person
Down Dawg Yoga: Totally Awesome 80's
July 19, 6pm
YogaMix Orlando
Our monthly Yoga + DJ Party is going retro…. Kelsey's leading her playful yet powerful yoga flow with Gina spinning your favorite tunes from the totally awesome 80's. We don't mind if you dress up
$18 per person
Grease Musical Theater Workshop
July 26, 7pm
Studio K
Get ready for a little Greased Lightning in this super fun Musical Theater Workshop for all levels with Laura Breece!
$15 per person
Bachata Downtown
July 26, 8pm
The Balcony Orlando
Arrive by 8pm ready to have fun and learn how to dance Bachata. After the class, we'll keep the music going until 11pm so you can practice your new moves!
$7 per person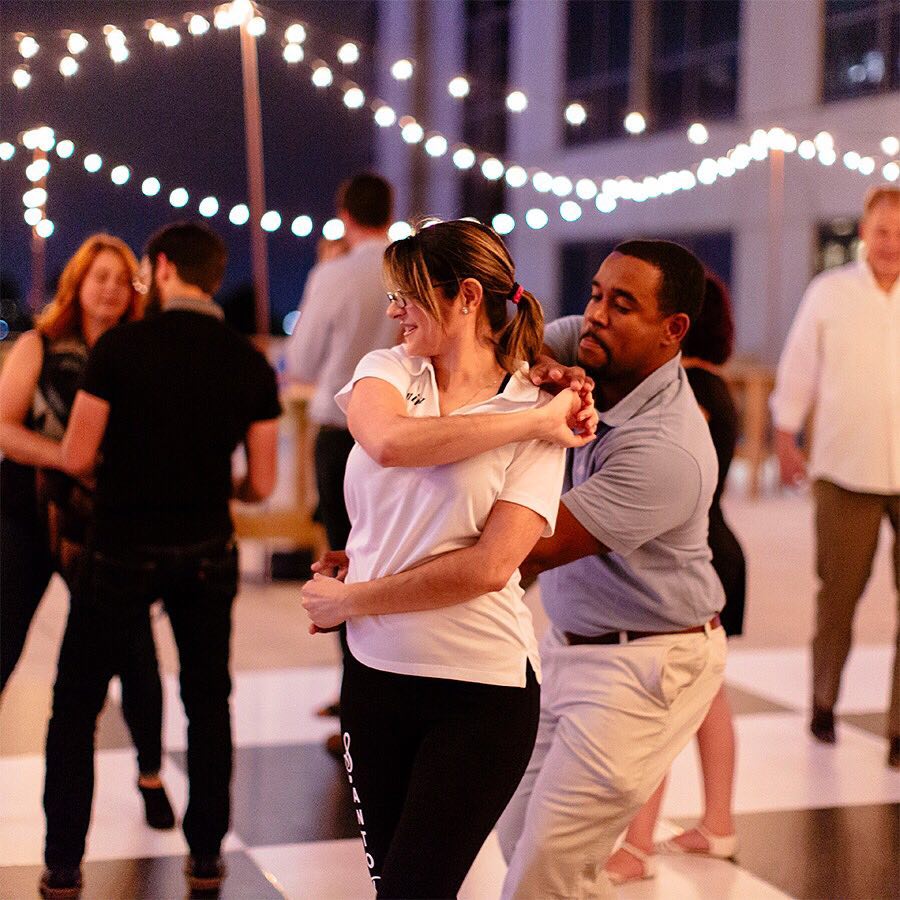 Yoga in the Mennello Museum Sculpture Garden
July 28, 9am
Mennello Museum of American Art
Start your Sunday morning out blissfully with a relaxing lakeside flow.
$10 per person
COOKING + FOOD CLASSES
Vegan Cooking: Mastering the Basics
July 1, July 8, July 15, and July 22, 7pm
DaJen Eats Cafe and Creamery
Chef Jenn, owner of DaJen Eats Cafe & Creamery, will expertly guide you through the basics of plant-powered living and will have on your way to mastering cooking techniques in no time.
$140 per person
Truffles & Bubbles
Every Friday at 7pm
Peterbrooke Chocolatier Winter Park
Sip a glass (or two!) of bubbly and enjoy a chocolate dipped strawberry as you decide which limited edition truffles you will dip into your choice of milk or dark chocolate to take home.
$35 per person
Girls' Night Out Bubbles + Truffles Pairing
July 4, 7pm
Peterbrooke Chocolatier Winter Park
Sip a glass (or two!) of bubbly and enjoy a chocolate dipped strawberry as you decide which limited edition truffles you will dip into your choice of milk or dark chocolate to take home.
$35 per person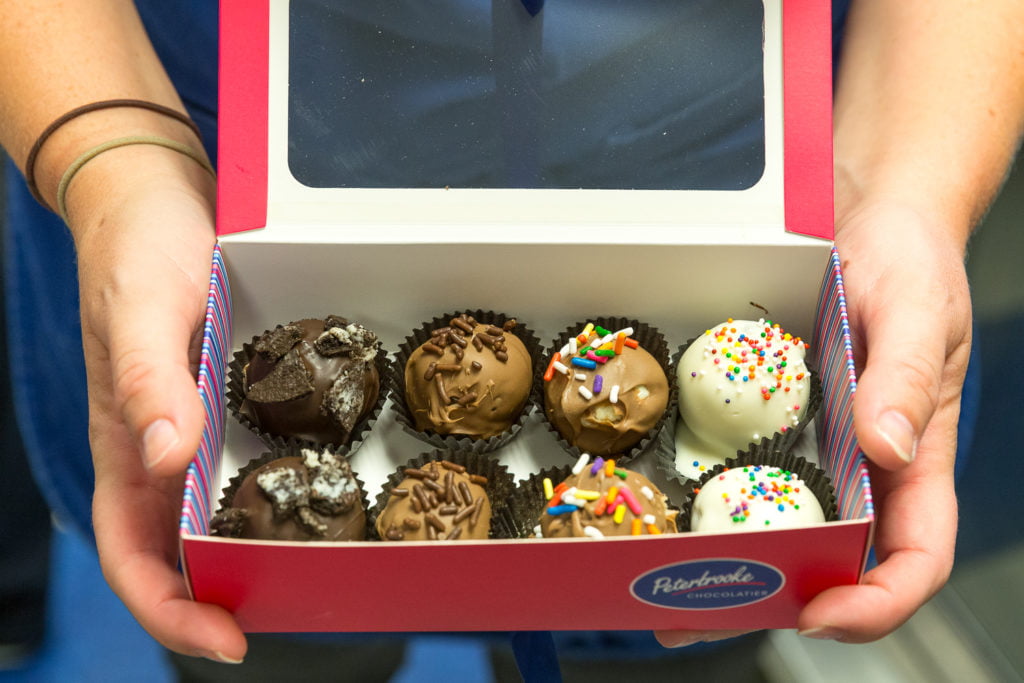 Couples Cooking: Spanish Tapas and Sangria
July 5, 6pm
Publix – The Marketplace Dr. Phillips
Let us show you how to create some of our favorite Spanish small plates along with some of the best sangria this side of Madrid.
$100 per couple
Pasta Making 
July 9, 6:30pm
Truffles and Trifles
Learn how to make a variety of pastas.
$60 per person
Beer and Cheese Pairing
July 10, 7pm
Orlando Brewing
Obsessed with Cheese? Join Orlando Brewing for a night of cheese and beer with Dan the Cheese Man and The Salty Cow while enjoying brews.
$20 per person
Mixoloy 101 Class
July 13, 2-4pm
Paddlefish
Learn the history of your favorites from the classic martini to new modern mixes.
$55 per person
Gin Cocktails
July 13 and 27, 3:30pm
Bitters & Brass
Enjoy working at a personal cocktail station as you learn the history behind the drinks. From preparation to execution, examine the reasons behind each step, including proper jiggering, choosing the correct ingredients and using the right garnish to complement your cocktail. Each class is uniquely themed.
$50 per person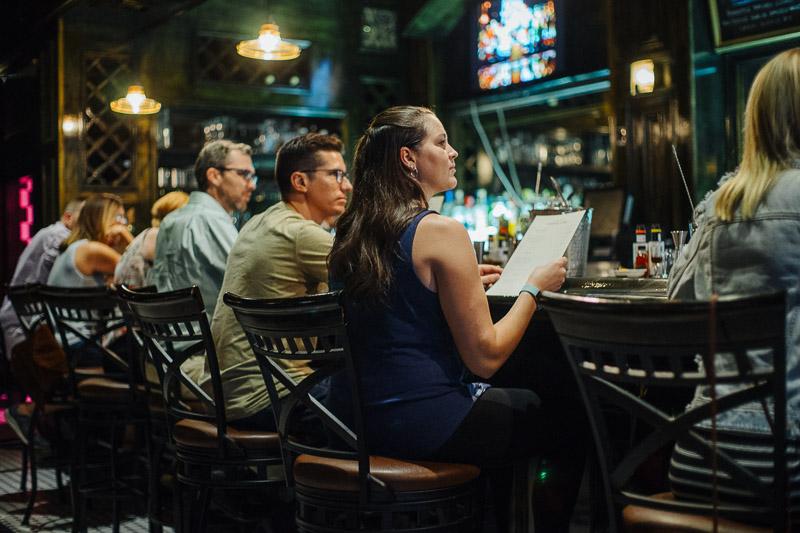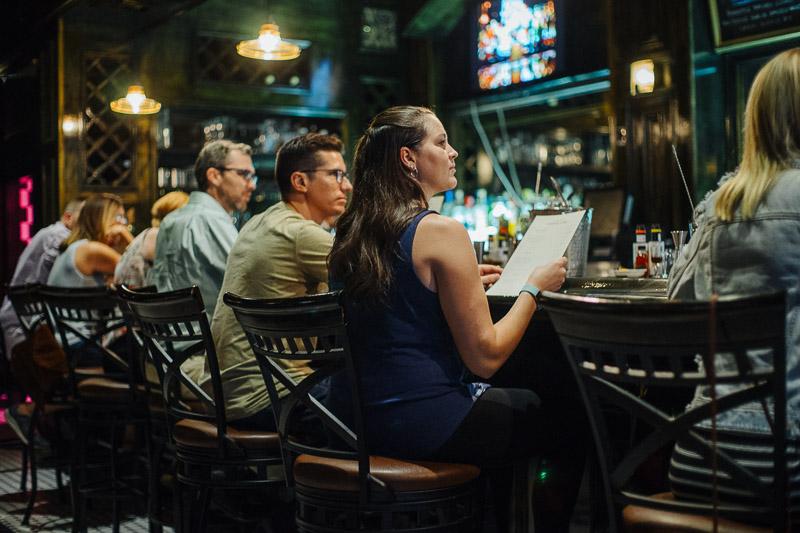 Couples Cooking: What's in a Name
July 15, 6pm
Publix – The Marketplace Dr. Phillips
If you have ever been curious where some of the culinary world's famous namesake dishes originated, join this class for a bit of foodie history and as you recreate some of these eponymous classics.
$100 per person
Gourmet Ice Cream and Craft Beer Pairing
July 16, 7pm
Ivanhoe Park Brewing Co.
Alyssa will teach you how to make gourmet ice cream while Ivanhoe Park Brewing Co. will provide samples of their perfectly crafted brews to pair with each scoop.
$55 per person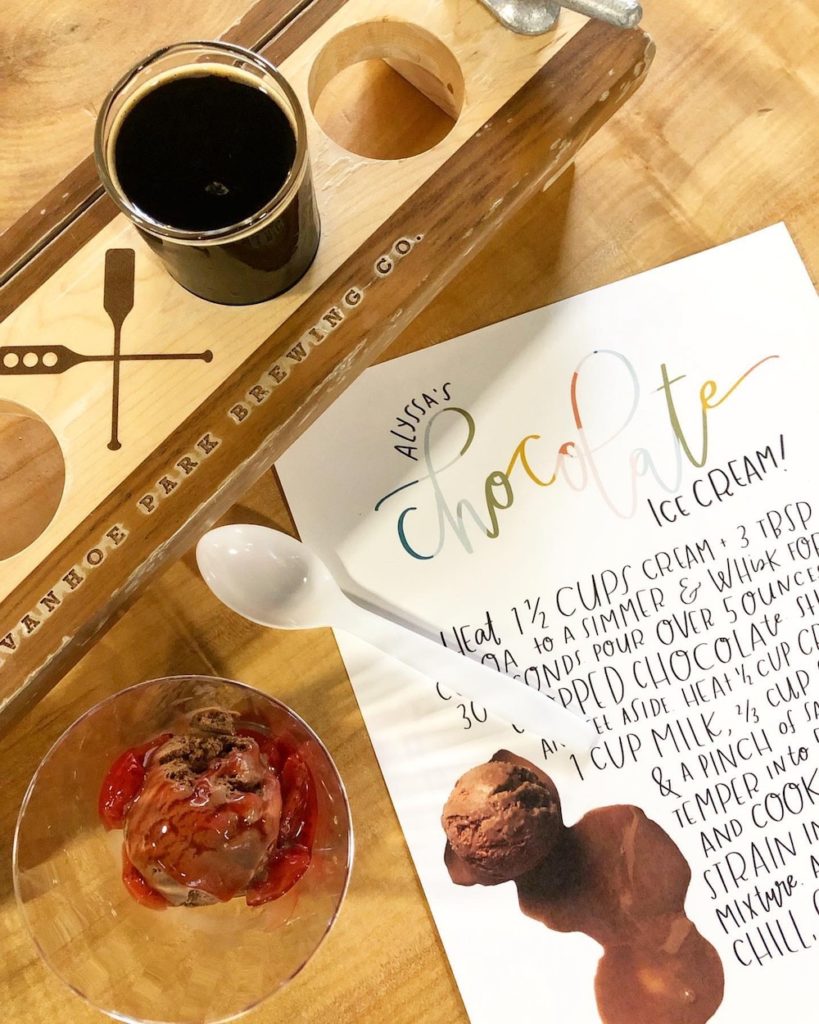 Basics of Culinary – 3-Part Series
July 16, 23, and 30, 6pm
Publix – The Marketplace Dr. Phillips
This three-part series is for everyone from the beginner cook to the experienced foodie. Enjoy a different culinary journey every week (for 3 weeks), preparing full menus utilizing a variety of techniques, and sharing great meals with fellow students.
$150 per person
Doughnut and Beer Pairing
July 17, 7pm
Orlando Brewing
Dig into sweet & savory organic mini doughnuts from Orlandough paired perfectly with four Orlando Brewing organic brews.
$20 per person
Fit N' Fresh: Summer FitLiving Eats Plant-Based Cooking Class
July 17, 6pm
210 N. Park Avenue
Join the chef in the kitchen for a fun, informative and hands-on cooking class! Menus are designed around fresh, seasonal ingredients and simple recipes that even the beginner home cook will feel comfortable making.
$85 per person
An Evening with Kim Crawford Wines and Winemaker Anthony Walkenhorst
July 18, 6:30pm
Publix Winter Park Village
Come spend an evening learning from Chief Winemaker Anthony Walkenhorst and together with great food discover how undo ordinary.
$50 per person
Summer Detox Workshop
July 19, 6pm, 7:30pm, 9pm
East End Market Evening Exchange
In this workshop, you will make your own detoxifying cocktail (or mocktail), experience a detox meditation session, and also learn how to make your own Himalayan Pink Salt Sole.
$35 per person
Acai Bowl Photography Workshop
July 19, 6:30pm, 7:30pm, 8:30pm
East End Market Evening Exchange
Come and build your own açaí bowl using organic and locally sourced produce and superfoods while learning about the health benefits of these delicious treats.
$15 per person
Donut Decorating w/ Orlandough
July 19, times TBA
East End Market
$10 per person
Christmas in July Date Night
July 19, 6pm, 7pm, 8pm
East End Market Evening Exchange
Dress in your summer holiday best and sign up to participate in a cookie decorating workshop, toast with a holiday cocktail, and take part in a one-of-a-kind Slow Motion Video Booth!
$20 per person
Summer Favorites: Indoor BBQ Cooking Class
July 20, 11am
Emeril Lagasse Foundation Kitchen House
Love great Summer BBQ but hate to grill?? Come join the fun & learn how to use your oven to create awesome Summer fare!
$125 per person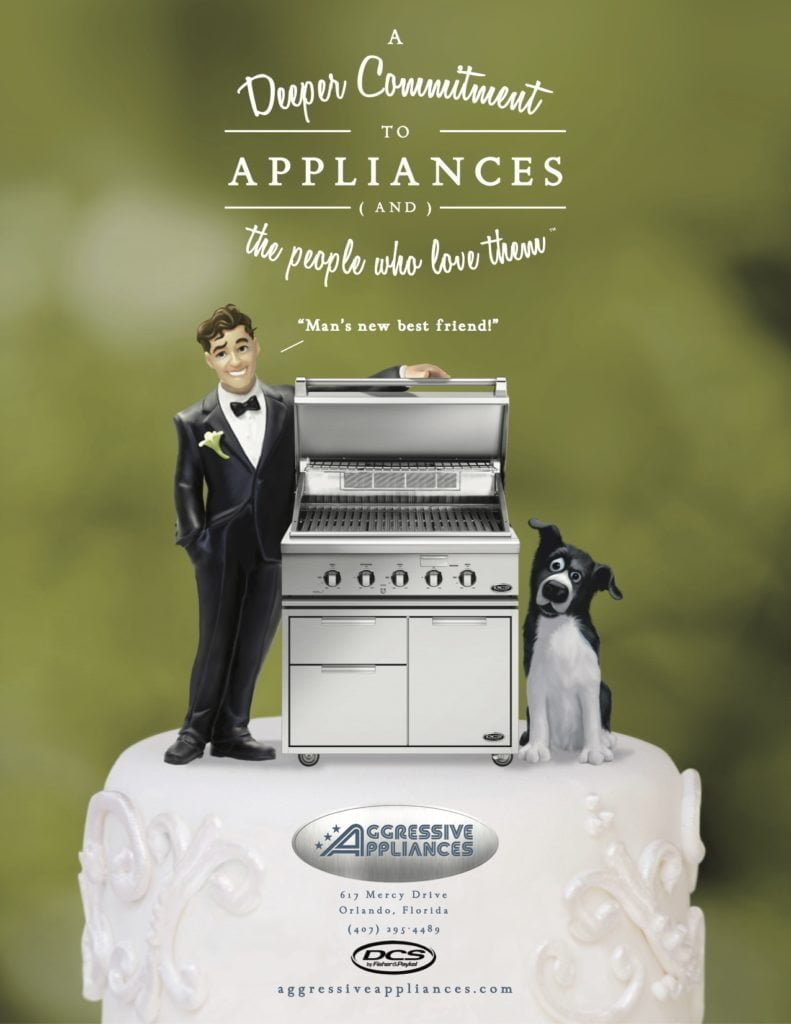 Wines of the Pacific Northwest with Bryan Croft
July 20, 6:30pm
Publix Winter Park Village
Enjoy a demo-style cooking class featuring a chef-inspired menu paired with wines from the Pacific Northwest.
$50 per seat
Chef Night with Kadence
July 24, 6pm
Edible Education Experience
Kamayan "with hands" is a Filipino feast where you eat with your hands , no utensils, just you and the food. You will enjoy traditional like lumpia, inasal and sinangag.
$75 per person
En La Cocina by Tapa Toro
July 25, 6:30pm
Tapa Toro
Enjoy an evening of cooking and eating around the paella pit as Tapa Toro's talented chefs guide you in creating some of their favorite recipes. Tapas and dessert are included. 
$49 per person
Make Your Own Macarons
July 27, 10am
Truffles and Trifles
Learn macaron techniques and how to make a variety of flavors.
$60 per person
Plant Based Cooking – Delectable Summer Dishes
July 27, 11am
Leu Gardens
Beat the summer heat with a selection of globally-inspired, flavor-packed salads and other dishes where fruits and vegetables are the star.
$65 per person
California Wine Month with Oak Ridge Winery and Wine Maker Noel Basso
July 27, 6:30pm
Publix Winter Park Village
Come taste the passion, knowledge, and commitment with each wine showcased, that will be paired with a chef-inspired meal.
$50 per person
Cheese 'Culture' Series: La (Gorgonzola) Dolce Vita
July 28, 5:30-7:30pm
The Ancient Olive
Bring a bottle of your favorite Italian grape juice and huddle up around the table while Dan the Cheese Man takes you on a tour of a few Italian countrysides.
$40 per person
Couples Cooking: Peruvian 
July 31, 6pm
Publix Winter Park Village
Bring along that special someone and learn how to prepare a delicious South American feast.
$100 per couple
ART CLASSES
SCIENCE AFTER SUNDOWN WORKSHOPS AT ORLANDO SCIENCE CENTER
The Hive is a collaborative work space for making, learning, exploring, and sharing; where you'll have access to real tools, materials and mentors that will help you turn your creative ideas into reality. On select Friday and Saturday evenings in July and August, The Hive will offer workshops for those 21+.
From DIY Mouse Ear Headbands to Create Your Own Bitters (21+ only), head to The Hive: A Makerspace for a creative date night with cool crafts! Details here: www.osc.org/sundown/.
Boho Brass Earrings
July 9 and 25, 5:15pm
Autumn & Ro
Make your own pair of boho brass earrings and get an intro to basic metalsmithing.
$42 per person
Aromatherapy Bracelet
July 11, 5:15pm
Autumn & Ro
Create a unique piece of jewelry with essential oil absorbing beads.
$42 per person
Couch Cuddle Blanket
July 11, 13 or 14
Driftwood Market Winter Garden
Learn the popular skill of Arm-Knitting and create this cuddly, snugly lap blanket. Size – 4′ x 5′ Colors offered based on availability
$50 per person
#NailedIt Pinterest Workshop
July 12, 6:30pm
Hammer and Stain Clermont
Join the studio's first ever #NailedIt Pinterest-style Workshop! What does this mean? You send the studio a sign you've been dying to make, they will create the design for you, and you show up to make the project in the studio.
$50 per person
Paint & Wine Night Fanciful Flowers
July 12, 7-9pm
Albin Polasek Museum & Sculpture Gardens
Create your own floral-themed painting in keeping with the Polasek Museum's Precious Pollinators exhibition. Step-by-step guidance will be provided for you to paint your own masterpiece to take home!
$35-40
Watercolor Botanicals
July 13, 10am
Leu Gardens
Learn fundamental watercolor and brush techniques to re-create leaves of monstera, succulents, ferns, and more. With demos and take home tips and tricks sheet, the instructor shows you how to paint a range of lush and leafy botanicals, perfect for framing!
$75 per person
Macrame: Market Bag Workshop
July 13, 12-4pm
Art & History Museums-Maitland
MacraMAKE your very own macrame market bag! Learn how to tie a variety of decorative knots with hands on instruction and vintage cord. All materials and light snacks are included with your tuition, as well as a take home booklet of hand drawn knotting instructions to help you recreate each knot at home.
$40 per person
Succulents with Personalized Wooden Boxes
July 14, 1pm
Rustic Journeys (Oviedo)
Make a personalized box and learn how to fill it with the oh so popular succulents! BYOB encouraged.
$79 per person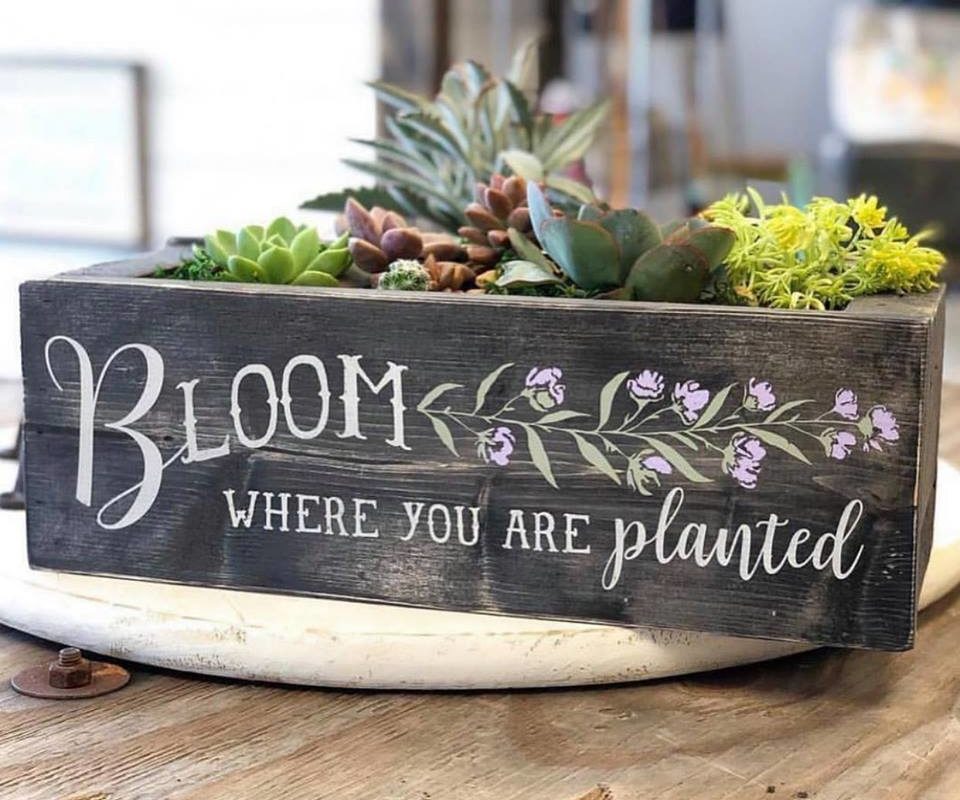 Edible Landscaping
July 17, 10am
Leu Gardens
Incorporating edible plants into your landscape can be a great way to save money and enjoy the freshest food. Learn about the simple ways to include edible plants into your yard for a functional and beautiful landscape.
$16 per person
Beginning Sewing – Drawstring Pouch Workshop
July 17, 10am
FACTUR
During this workshop, you will learn the basic principles of sewing and become familiar with a sewing machine.
$49 per person
Paint Night
July 17, 7pm
Lucky's Market Vineland
Join Lucky's for a fun night painting in the Cafe on Wednesday, July 17th at 7pm! Paint Party and Play Orlando will be hosting the event and all equipment and supplies will be provided. Enjoy $3 glasses of wine or $2 pints while painting your masterpiece!
$25 per person
Wire Wrapped Rings
July 19, 5:15pm
Autumn & Ro
Join in for a fun evening of crafting in metal. You'll start with bending and twisting wire into basic shapes and dive into a huge stash of glass beads to add detail and color as desired.
$42 per person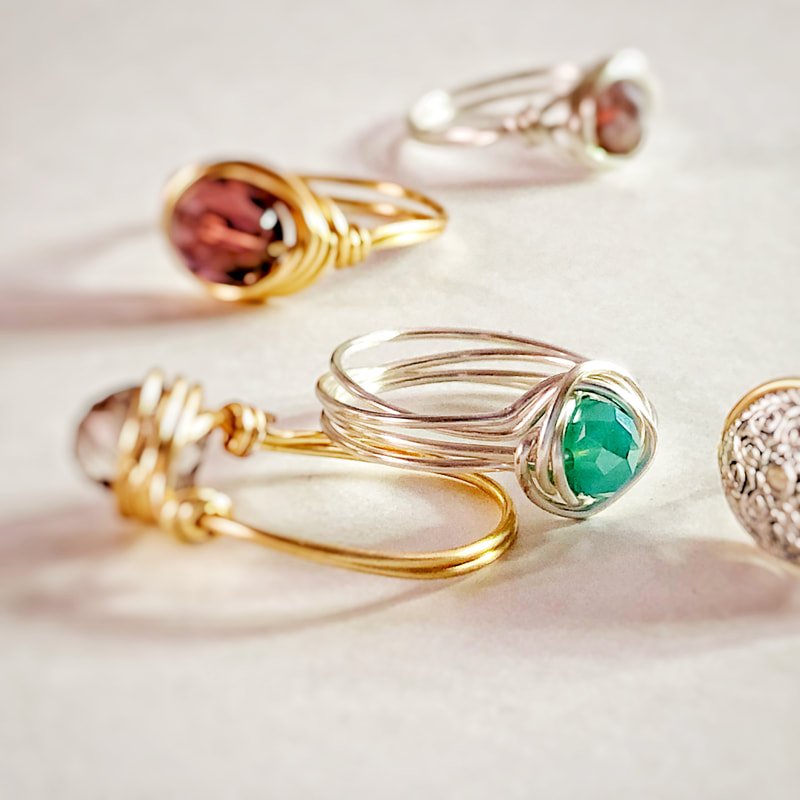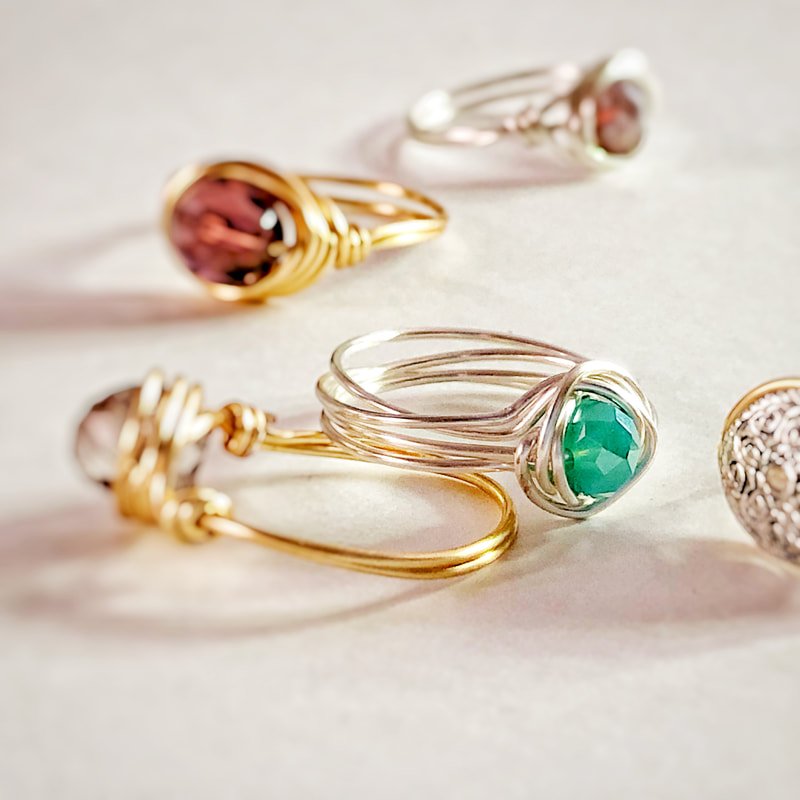 Succulent Workshop w/ Porch Therapy // 99 MKT
July 19, times TBA
East End Market
$35 per person
Roses and Frose Wine Bar George Disney Springs
July 20, 3:30pm
Wine Bar George
Exclusive collaboration with Master Sommelier George Miliotes pairing wine tasting and a complimentary charcuterie board with a summertime Alice's Table floral arrangement class.
$115 per person
Twisted Pearls Bracelet
July 24, 25 or 27
Driftwood Market Winter Garden
Crochet pearls into a wire bracelet that will be stunning alone or stacked with your other favorite bracelets. You will learn a simple chain stitch that is braided together to make this bracelet.
$30 per person
Hand Painted Canvas Tote Workshop
July 24, 6:30pm
Lucky's Market Winter Park
Shopping in style – it's important, right? We would also say being environmentally sustainable is pretty stylish and important too! Come paint a canvas tote at the new Lucky's Market in Winter Park.
$35 per person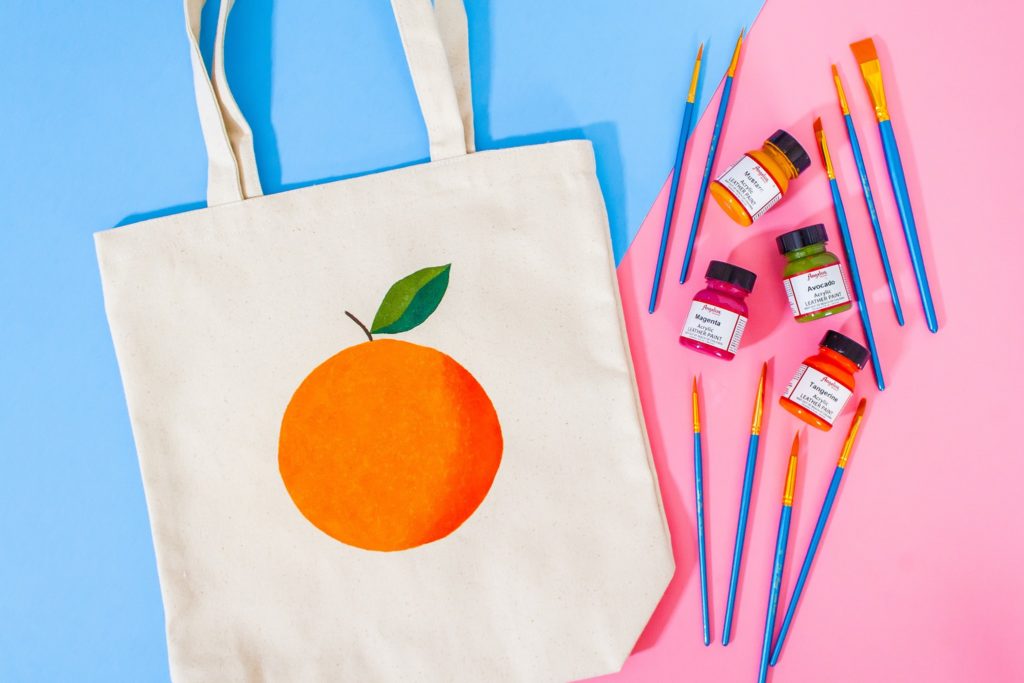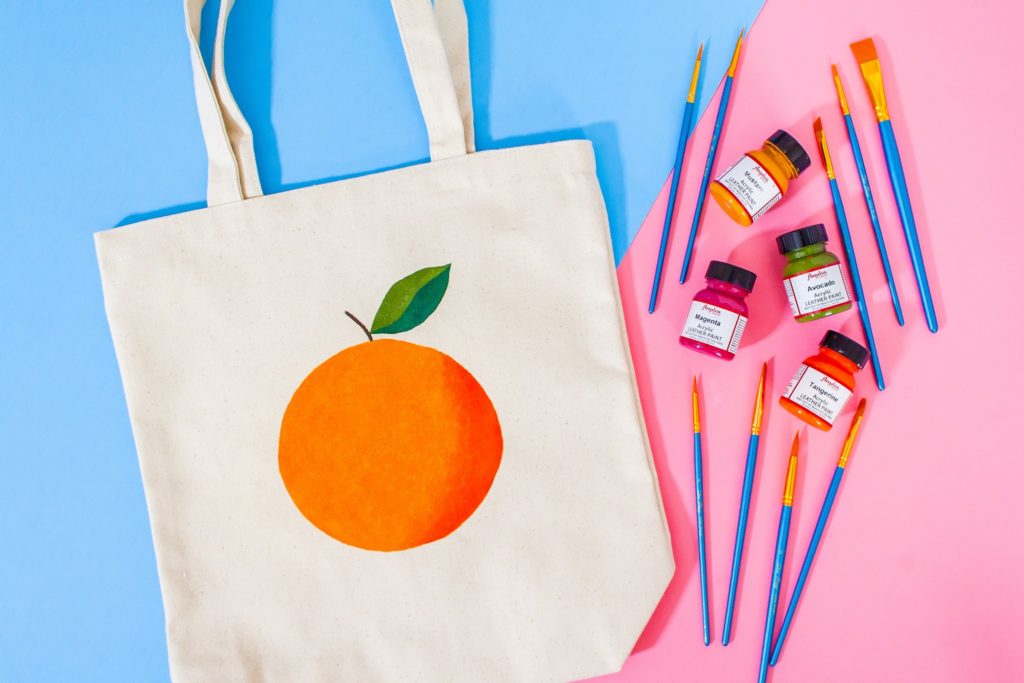 Macrame Yoga Mat Strap
July 27, 3pm
The Peaceful Peacock
Going to a yoga class is one of our most favorite things to do, but going in style is the cherry on top! Join us for a Macrame Yoga Mat Strap workshop, taught by macrame queen, Alyssa Foxson with Lily Cords!
$45 per person
Upcycled Self-Watering Planter
July 26 and 27
Orlando Science Center
Learn how to turn a plastic tote, 5 gallon bucket, or leftover large plastic container into a self-watering planter for small space vegetable gardening. Your veggies will thank you!
Included in admission
Art Night Out: Painted Paper Collage
July 31, 6pm
Orlando Museum of Art
Create a mixed media, painted paper collage. Participants will paint their own paper, and then trade with others to make a vibrant, layered collage. Class price includes all materials and an adult beverage.
$30 per person
Know of an awesome class we missed? Share it in the comments!
Disclosure: Some, but not all, of the events featured in this post are hosted by some of our valued advertising partners.
Feature image credit: Orlando Museum of Art