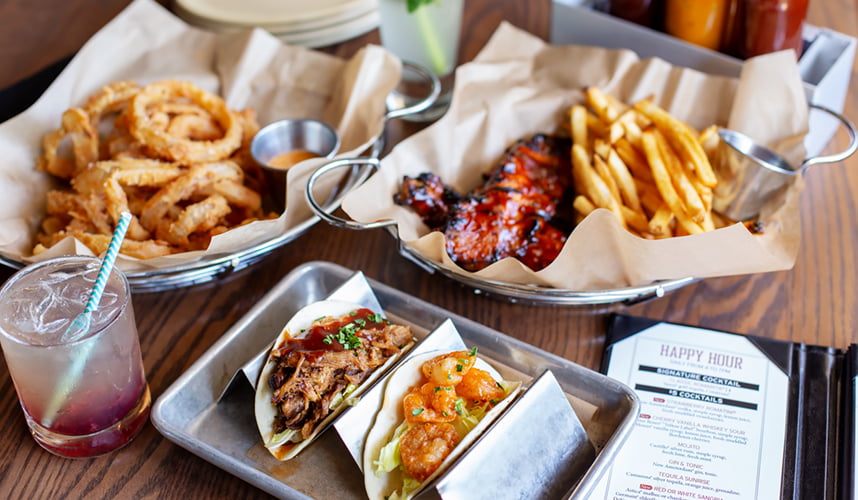 International Drive's reputation as a tourist mecca isn't inaccurate, but locals keen to avoid the crowds are missing out. Lean in to the full "Orlando like a tourist" experience and you'll be rewarded with dozens of restaurants, exciting attractions, live music joints and affordable fun, all hiding in plain sight. Like Tony Roma's, a now-international restaurant chain with Florida roots (it started in Miami) and a hearty daily happy hour in which everything is $6 or less.
Served daily from 4-7pm, Tony Roma's happy hour includes $5-$6 cocktails, $5 well drinks, $2.50-$4 draft beer, and a selection of $5 bites. The restaurant also happens to be located just across the street from my go-to mini golf spot (shout out to Pirate's Cove Adventure Golf) so you can work off those happy hour calories.
We recently braved I-4 to test out the happy hour options during a hosted visit and left satisfied and happy.
DRINKS
I'm always instantly won over by any happy hour menu that includes specialty cocktails and not just well drinks. Tony Roma's offers their $6 Classic Romarita margarita, plus six cocktails for $5 each.
The white sangria is a no-fail choice, refreshing, fruity AND adorned with assorted fruits making it totally Instagram-ready. The concoction of chardonnay, rum, St. Germain elderflower, peachtree schnapps, crème de banana, and pineapple juice tastes even better than it looks.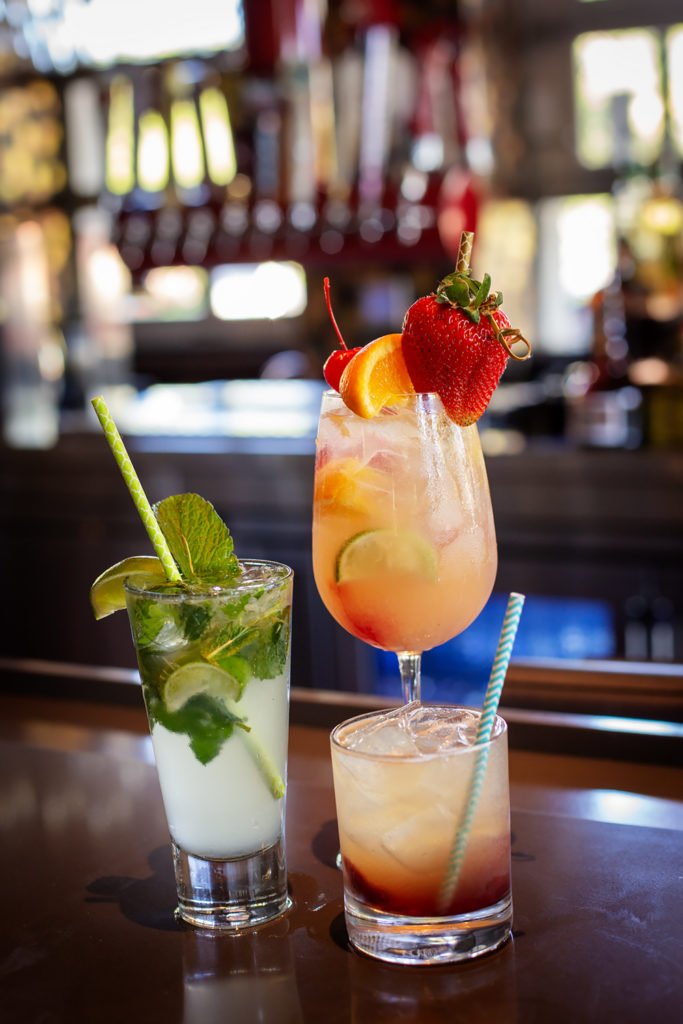 Whiskey lovers will enjoy the well-balanced Cherry Vanilla Whiskey Sour made with Four Roses "Yellow Label" bourbon, simple syrup, vanilla syrup, lemon juice and fresh muddled Bordeaux cherries. And in this oppressive Florida heat, you can't go wrong with a classic mojito made well with plenty of cooling mint.
Other drink options include $5 wells, select draft beers for $2.50-$4, and select $4 wines.
FOOD
Tony Roma's claim to fame is their baby back ribs, and you can get a taste of the menu by trying the finger-licking good BBQ Pork Riblings and Fries. You could easily fill up on this $5 dish alone. If your date still thinks you're beautiful when your face is covered in BBQ sauce, you know you've got a keeper.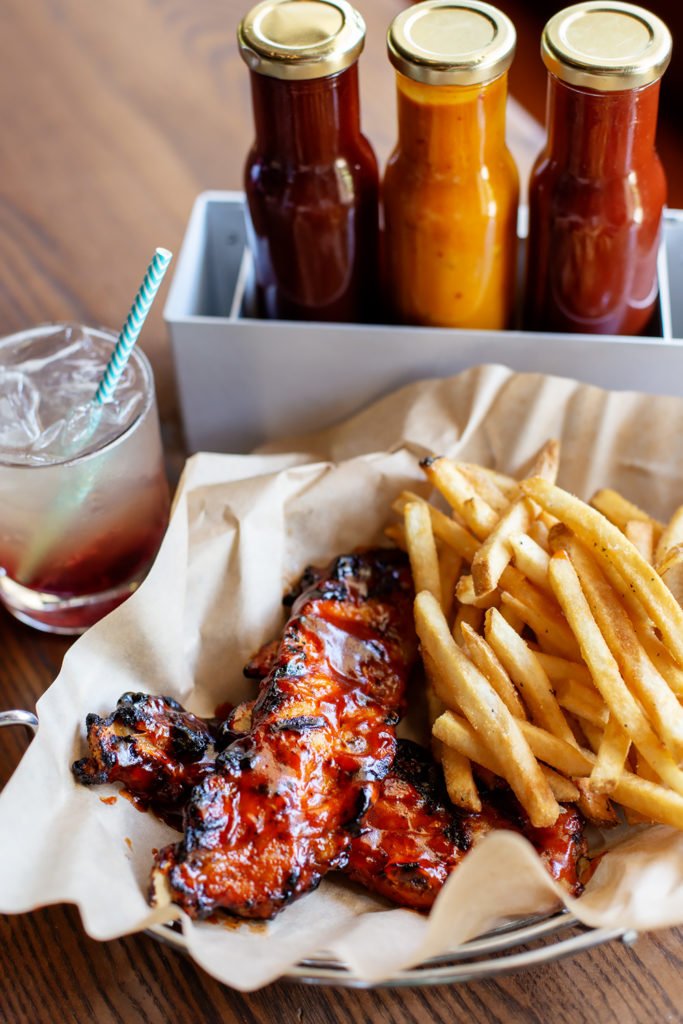 Another meaty option, the $5 taco plate includes your choice of two tacos stuffed with goodies like pulled pork, sliced steak, or crispy shrimp. The pulled pork taco offers a taco twist on a pulled pork sandwich, served in a tortilla with a hefty serving of pulled pork, a drizzle of BBQ sauce (the restaurant's Original BBQ of course), and coleslaw. The Kickin' Shrimp is a good counterbalance, stuffed with crispy shrimp, Kickin' sauce, green cabbage and chives.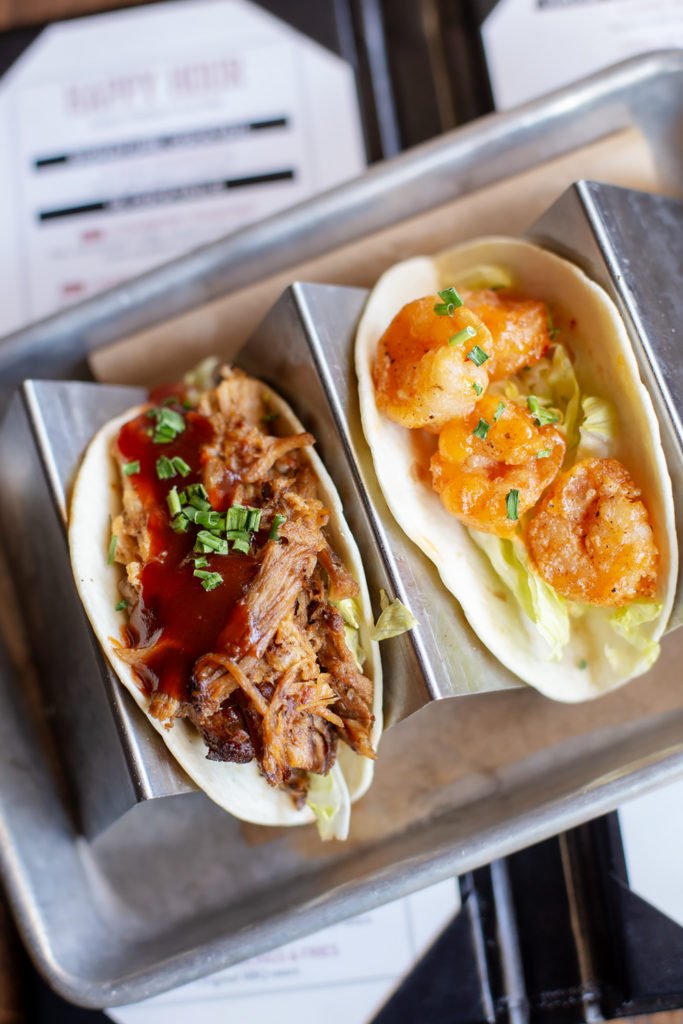 And, while you're packing on the carbs, try the third happy hour menu option: the crispy Cajun onion rings. It's a serving made for sharing comprised of Cajun seasoned Spanish onions (the light and crispy breading is spot on) and remoulade sauce for dipping.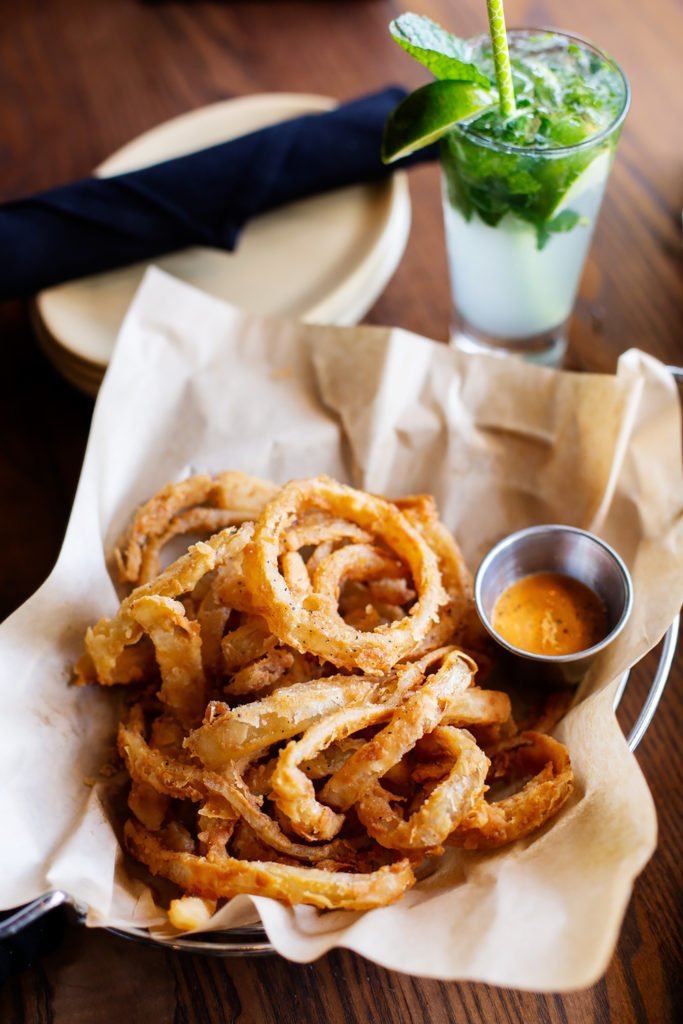 THE GRADE
Drinks: The menu covers all the bases and you can't beat $5 cocktails. The regular drink menu features many Florida craft beers; I'd love to see a few incorporated into happy hour to highlight our local scene.
Food: There are only 3 food options on the menu, but each is a huge portion and plenty filling. Order one of everything to share and it'll only set you back $15. Everything is a great value.
Atmosphere: Tony Roma's is a casual, laid-back restaurant. Sit at the spacious bar or on the huge patio to enjoy your feast. Go early, around 4pm, if you want to beat the dinner crowd.
Tony Roma's scores an A. The portions are crazy affordable and big. This happy hour date can be done for $30 or less making it a top budget-friendly option. Check out one of I-Drive's fun attractions afterwards to make the most of your night.
DETAILS
Tony Roma's
8560 International Drive
Orlando, FL 32819
407-248-0094
https://tonyromas.com
Happy hour is served daily from 4-7pm. Check out the full menu here.
Want more happy hour info? Check out our guide to Orlando happy hours.
Disclosure: Tony Roma's is one of our valued advertising partners. This experience was provided by Tony Roma's at no cost to the writer.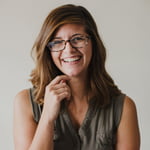 About the Author/Photographer:
Stephanie Patterson is the editor of Orlando Date Night Guide. She's a talented professional food and travel photographer and writer with a passion for creativity, the beach and great eats. When she's not taking photos or writing, you can find her exploring the state for her Florida travel blog, Travel Taste Click. Find her online at www.spattersoncreative.com and www.traveltasteclick.com.
All photos by Stephanie Patterson