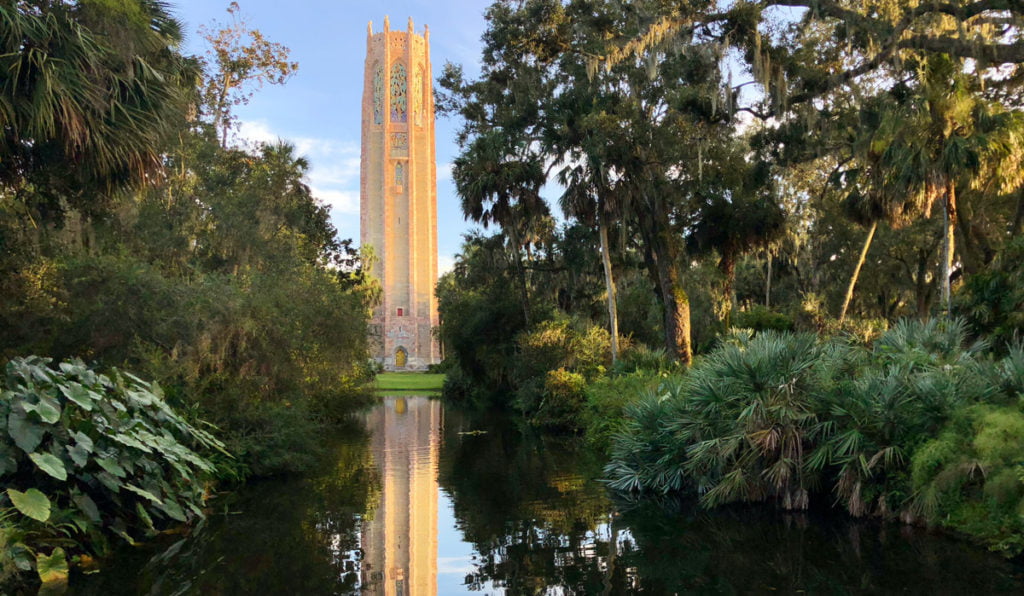 Summer is one of the first things that comes to mind when people think of Orlando. From beautiful beaches to magical theme parks, there are endless possibilities for soaking up the sun rays in the Sunshine State. Check out some of our favorite free things to do in Orlando this summer—indoors and outdoors!
1. Check out a Poetry Slam
Practice your *snaps* before heading to Orlando Poetry Slam, a monthly competitive poetry and performance event held on the 1st and 3rd Thursday of most months at The Milk Bar in The Milk District. It's totally free to attend and the evening's judges are pulled from the audience adding a fun interactive element to the evening. Upcoming slams are July 11, July 18, August 1, August 15, August 29 and September 19, 2019.
Would you rather step behind the mic? To compete, you'll need two original poems and must support the venue (by way of a drink purchase) to sign up. The first round consists of 12 poets, with the top 5 advancing to the second round. The winner gets a $50 cash prize.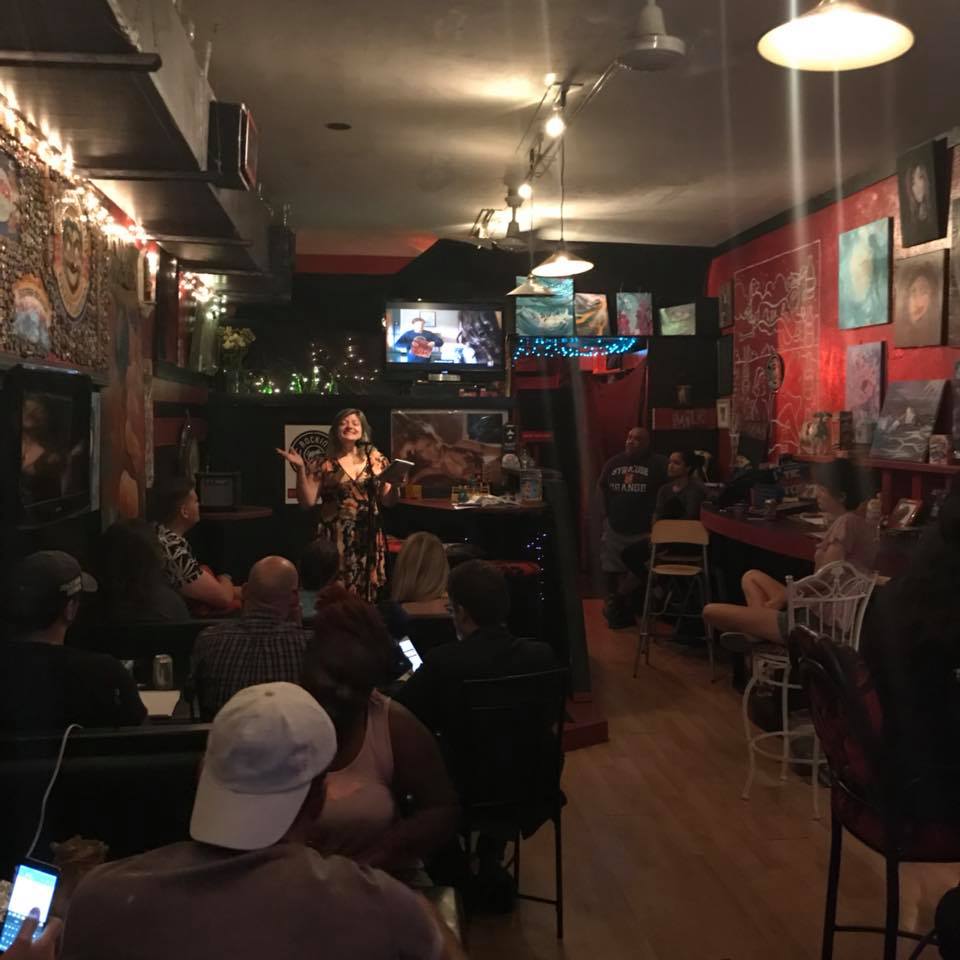 2. Rock out to your favorite 80s throwback tunes
80s Night returns to The Abbey on Friday, July 12, 2019. Get ready to boogie your heart out with no cover, all-night drink specials, and your favorite 80s hits. This event is 21+.
3. Jam to the rhythm at a drum circle
The Central Florida Drum Circle takes place once a month at Orlando Brewing. The Circle seeks to connect individuals through rhythm and sound. If you'd like to join in, all you have to bring is your favorite drum! The next event is coming up on August 3. 2019 at 8pm.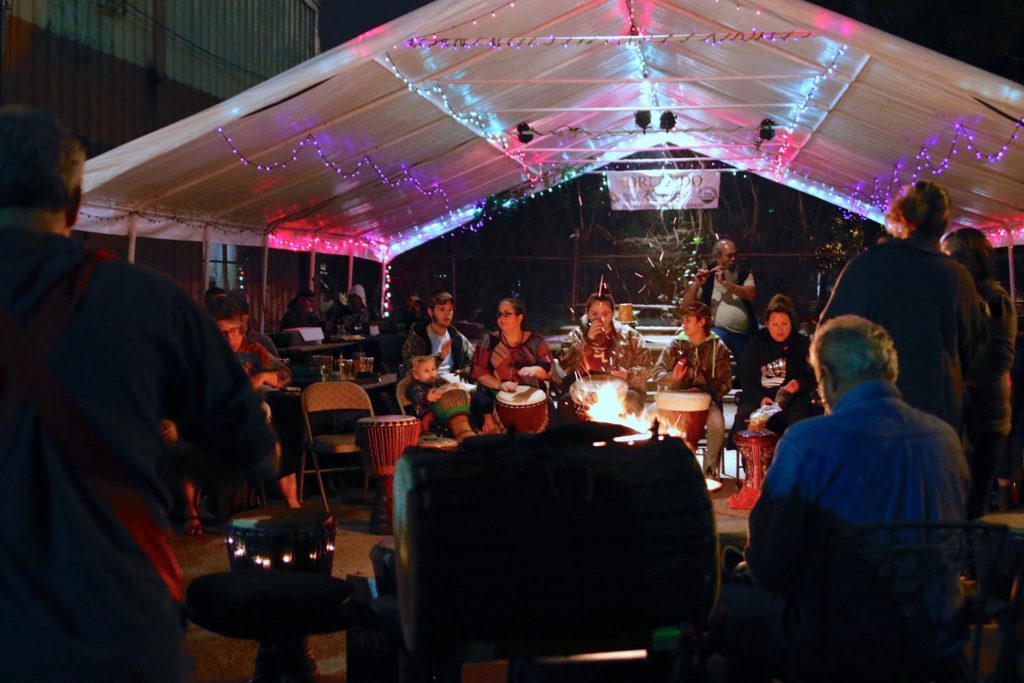 4. Get free admission to Central Florida Museums
This one requires a little bit more effort, but hear us out. Head to the Mall at Millenia and snap a selfie in the pop-up space dedicated to the Florida Prize in Contemporary Art—it's set up in a store-front right across from Sephora. Present your selfie to the concierge to receive a voucher for free admission to the museum to check out the exhibit where you can see art from 10 of the state's top modern artists.
Alternatively, hold out until September 21, 2019, when several Orlando-area museums will offer free admission for the Smithsonian's annual Museum Day. Notable Central Florida participants include Bok Tower Gardens (pictured in feature image), Daytona's Museum of Arts and Sciences, and the Orange County Regional History Center.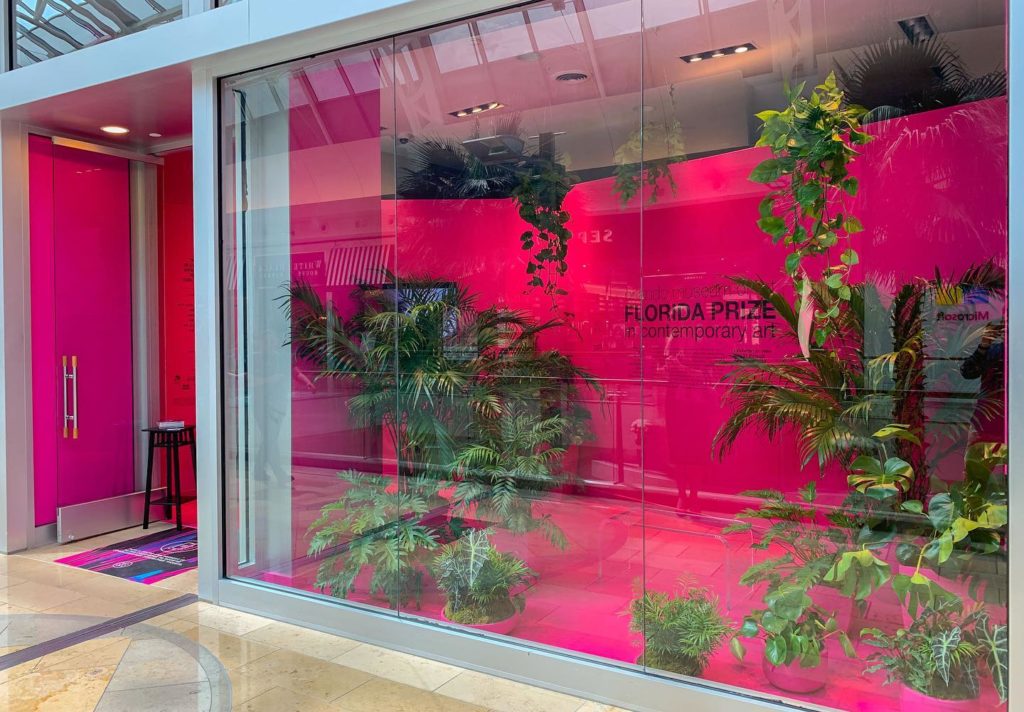 5. Watch a free movie
There are tons of free outdoor movie events coming up so you can soak up all those hot Florida summer nights.
Movie Mondays at Á La Cart are a weekly classic with yummy food trucks and craft beer. Upcoming summer 2019 features include:
Top Gun: July 8
Office Space: July 15
Sharknado: July 22
Dodgeball: July 29
The Goonies: August 5
Game Night: August 12
Role Models: August 19
Speed: August 26
Another local outdoor movie staple is Popcorn Flicks in the Park, hosted by Enzian Theater in Winter Park's Central Park on the second Thursday of every month. There are a few Popcorn Flicks coming up, including:
The Little Mermaid: July 11
Harry Potter and the Goblet of Fire: August 8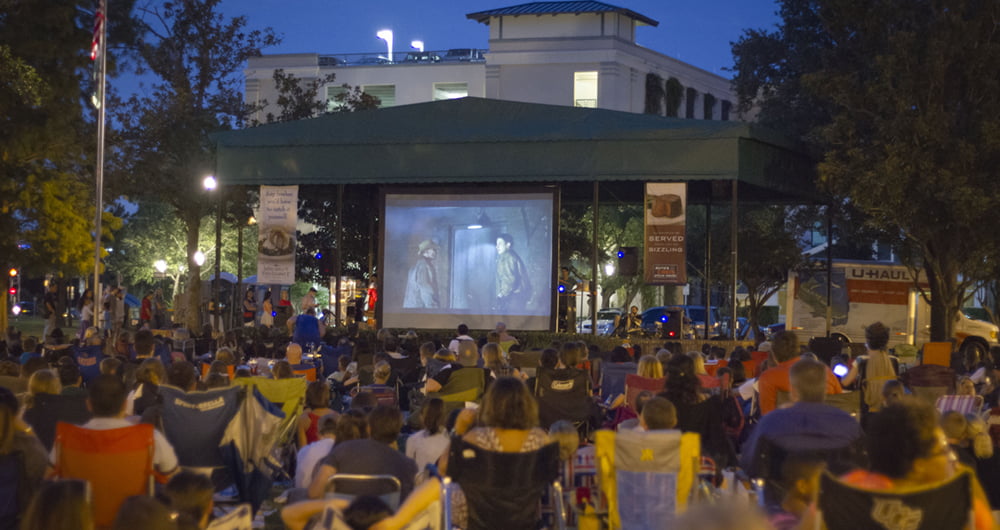 6. See Jupiter, Saturn and The Moon at a Free Star Party
Swing by the Emil Buehler Planetarium at Seminole State College where telescopes will be set up outdoors. Weather permitting, you'll be able to ooh and ahh at Jupiter, Saturn and the Moon. The star party will take place July 12 and 13, 2019 and also includes indoor laser shows for an additional charge.
7. Listen to live music
Nona Adventure Park hosts a weekly live music event called Songs at Sunset. Each week, a new musical talent takes the stage at Splashes Bistro & Snack Bar. Plus, this event is dog-friendly.
Head to Lakeridge Winery and Vineyards for live music every Saturday afternoon this July. The winery's Summer Music Series features live music on an outdoor stage and inside at their Wine & Cheese Bar for when you need a break from the heat. You can also enjoy a complimentary winery tour and tasting while you're there!
Winter Garden also hosts free Fridays on the Plaza featuring a different artist each week.
For an indoor option, Music at the Casa is Casa Feliz's free weekly open house event on Sundays. The event includes live music between 12-3pm plus guided docent tours of the historic home. Donations are gladly accepted.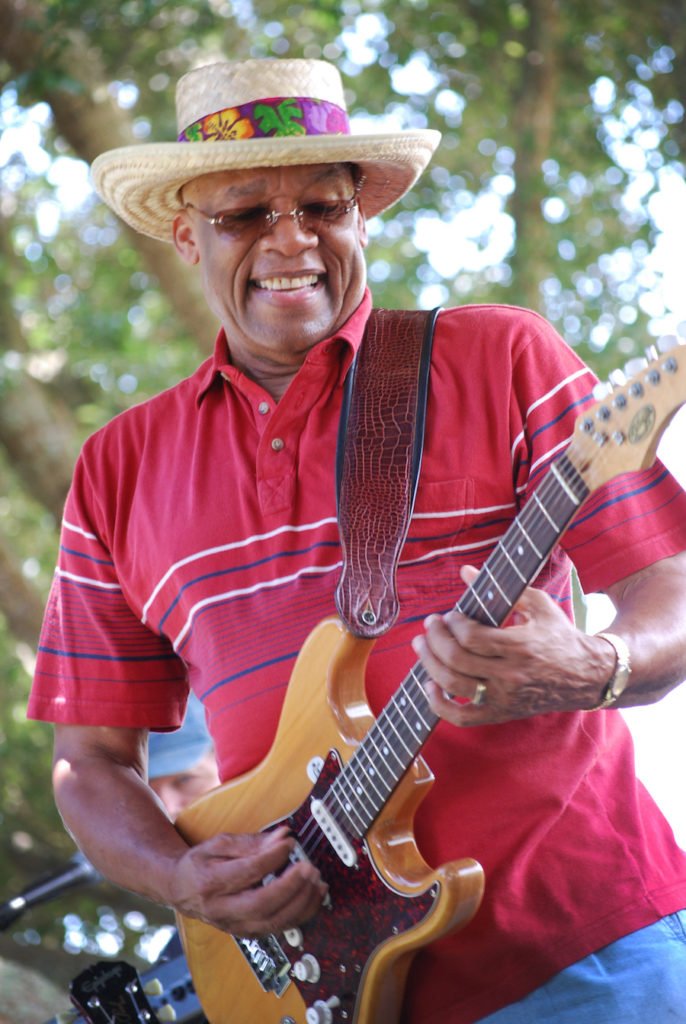 8. Take a nature journey through Lake Apopka
The Lake Apopka Wildlife Drive is the ideal spot for fans of nature. Bonus: it's a scenic drive so you can enjoy it from the comfort of your air conditioned car. This Central Florida wildlife sanctuary is only open Friday through Sunday, and visitors are welcome from sunrise until one hour before sunset. You never know what kind of unique critters you will encounter! Plan for at least an hour to experience the one way, 11-mile drive at a leisurely pace.
9. See Art during a Gallery Hop
After the heat of the day dissipates, head outside for an evening hopping from art gallery to art gallery in downtown Orlando. The 3rd Thursday Gallery Hop is a free arts event where you can visit a handful of galleries including CityArts (at its new location!), Gallery Eola, The Falcon, Orange County Regional History Center and more.
10. Celebrate National Ice Cream Day
Arguably one of the best days of the year, National Ice Cream Day is coming up on Sunday, July 21, 2019. Celebrate at local ice cream hotspot Kelly's Homemade Ice Cream. Both Kelly's locations, located on Corrine and Fern Creek, will be scooping tasty treats for just $1 from 11am-3pm. It's close enough to free to count!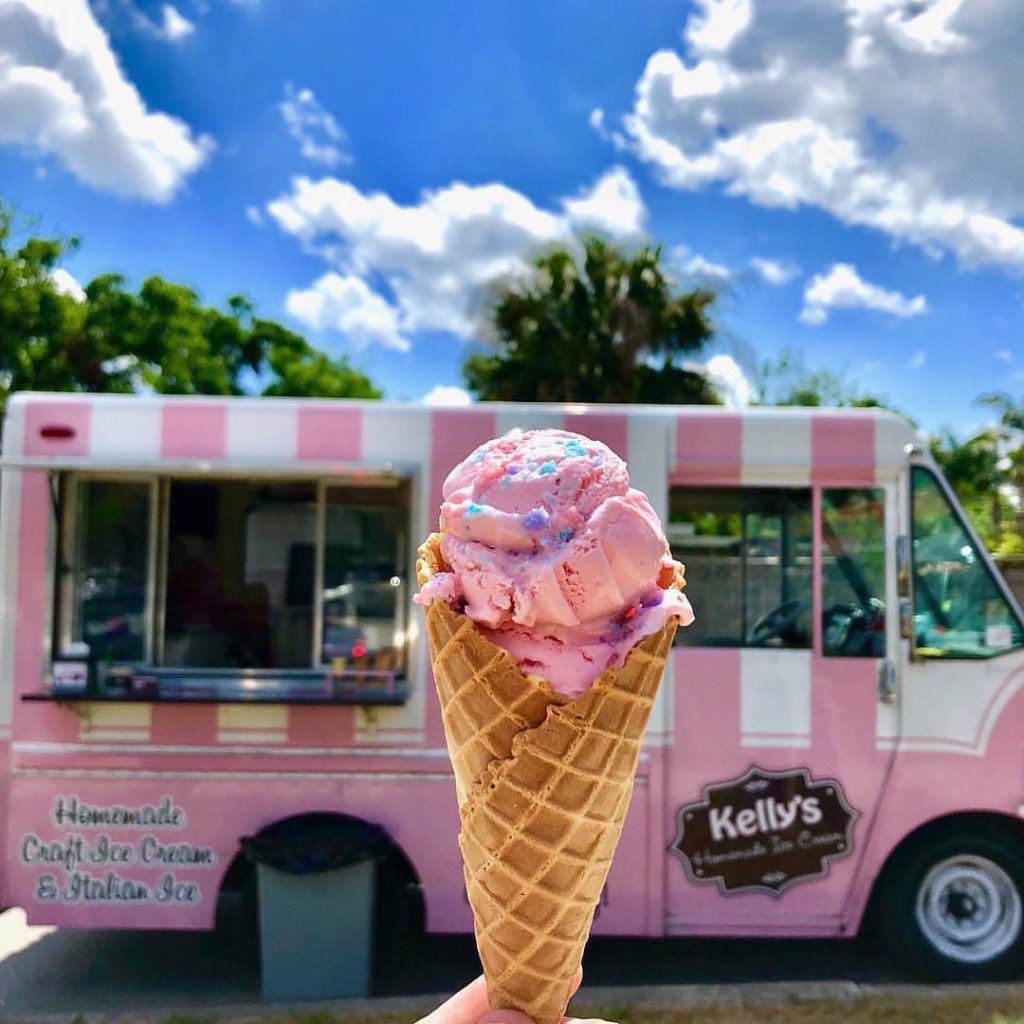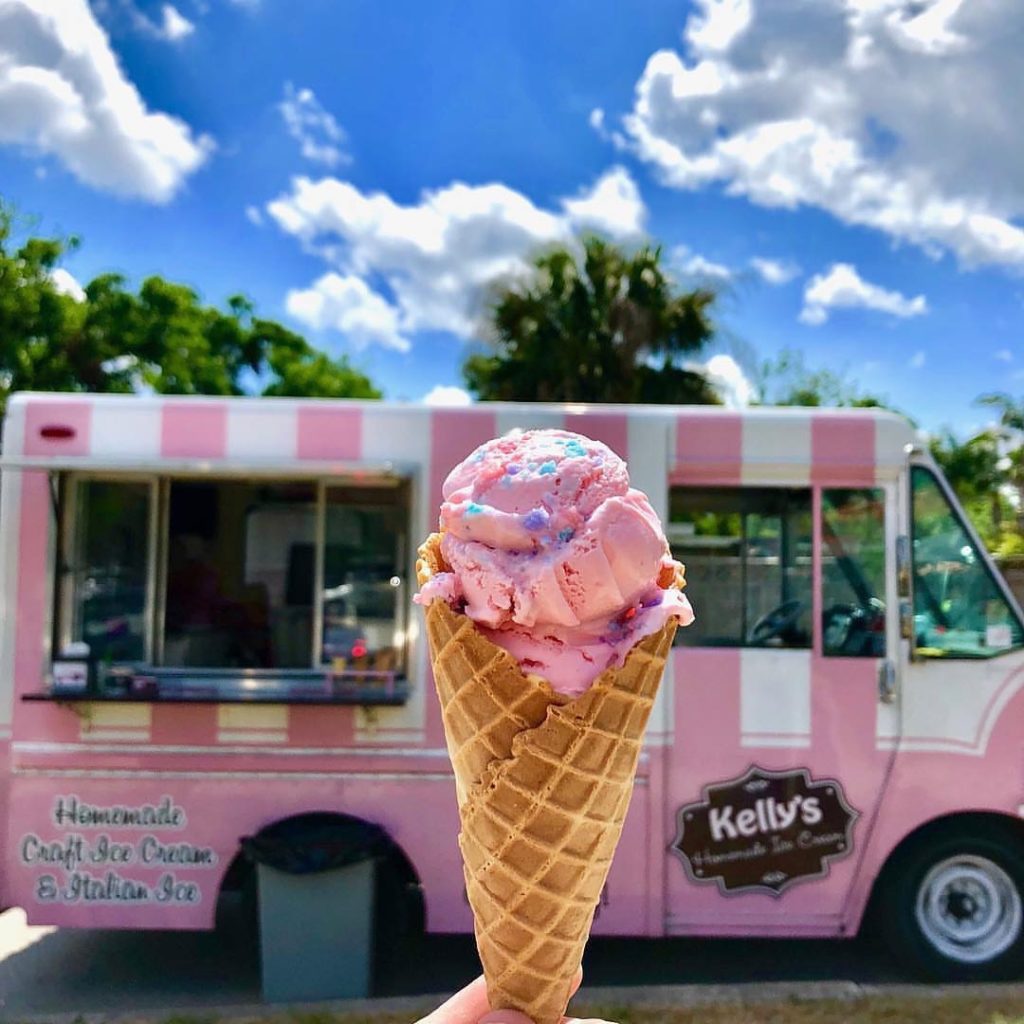 11. Test your knowledge at a Trivia Night
There are tons of themed trivia nights around town at various restaurants, bars, and breweries. Some notable upcoming events include:
12. Support local artisans at East End Market
East End Market's Evening Exchange (AKA EvEx) is hosted on the third Friday of every month. Local creators, curators, and innovators come together to celebrate the exceptional talents of Central Florida. Eventgoers can also sign up for fun interactive workshops and demonstrations with their favorite vendors. Check out the official event page for details and tickets to workshops. While it's totally free to attend the market, workshops are an additional charge.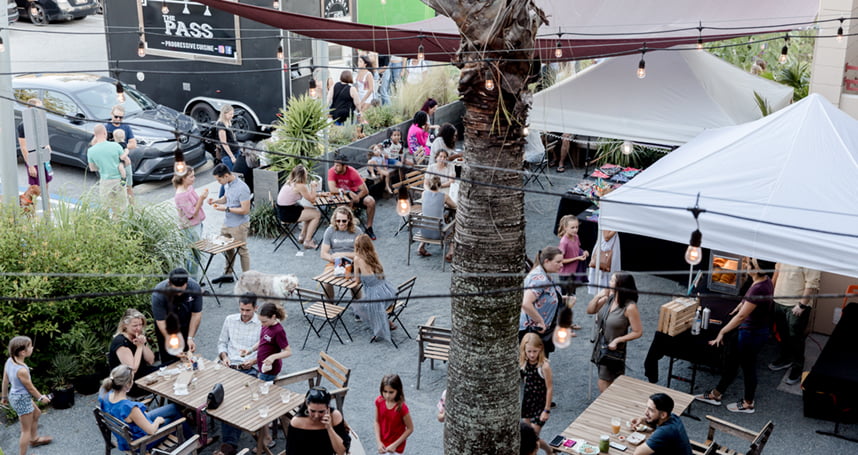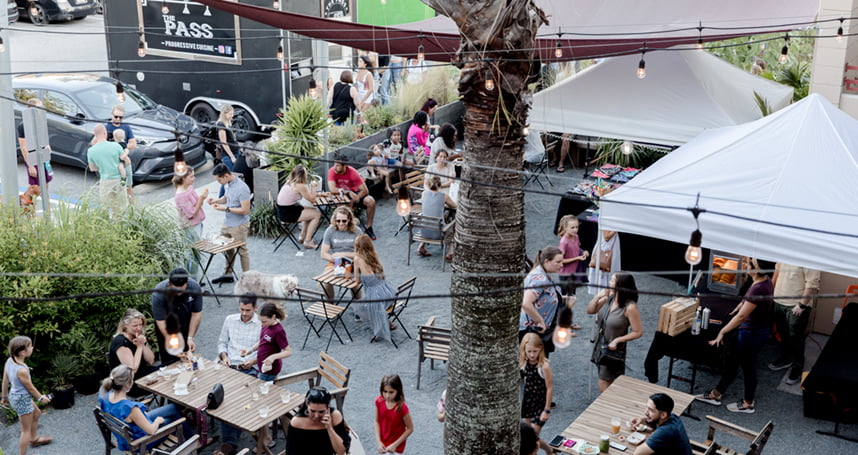 13. Attend a Street Party
Check out a new neighborhood at a monthly street party event! Sanford hosts Alive After 5, a themed street party on the 2nd Thursday of each month; Baldwin Park is home to the First Friday Festival; Lake Mary hosts WineART Wednesdays on the first Wednesday of each month; and Casselberry has a fun monthly Art & Music in the Park/Food Truck Bazaar on the 2nd Friday of every month. All events are free to attend and feature dozens of local vendors. Some even include free live music!
14. Take a moonlight cemetery tour
Beat the heat by joining in on a nighttime historical tour! Each month, the City of Orlando offers a FREE moonlight walking tour of Orlando's historic 1,000-acre Greenwood Cemetery. Brush up on your local history while visiting the graves of notable Orlandoans. While this event is free, registration is required in advance via Eventbrite and space on the tours is limited. The July 19, 2019 tour is already sold out, but remaining summertime dates are August 16 and September 13, 2019.
15. Peruse local goods at an Indoor Market
After the huge success of the first event, the The Daily City's Indoor Farmer's Market will be returning to Celine on Sunday, July 28, 2019 from 10am-2pm. Enjoy all the fun of a traditional farmer's market without the heat and sweat, plus the addition of a bar and tons of yummy snacks for sale! Be sure to get there early—the event quickly hit capacity last time, resulting in a pretty long line.
On the last Sunday of every month, The Falcon hosts a pop-up flea market featuring tons of local crafters, creators, and artists. Check it out on Sunday, July 28 and August 25, 2019.
Feature image credit: Stephanie Patterson
Disclosure: Some, but not all, of the events listed in this post are hosted by our valued advertising partners.