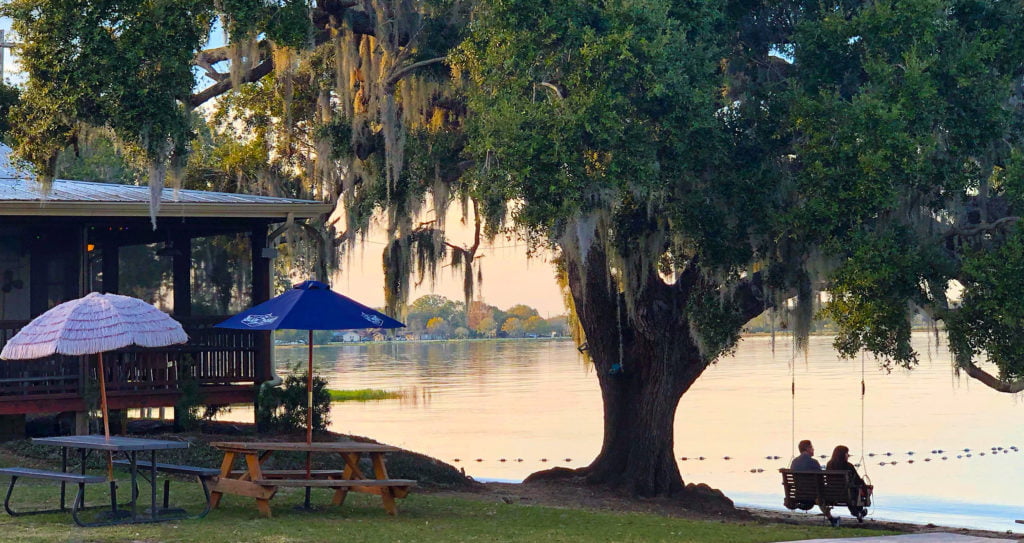 On an impromptu day trip to Clermont several months ago, I accidentally discovered what Clermont residents already know: Historic Downtown Clermont is a delightfully charming (and rapidly growing) city not to be overlooked. With a $22 million master plan already underway, two craft breweries now open, lakefront trails, monthly wine walks and a walkable downtown (with loads of free parking spaces), it's a city on the cusp of becoming the next big thing in Central Florida. And it's a worthy addition to your summer day trip bucket list.
After several research trips and a city tour (thanks to Kathryn from City Hall!), we've created this detailed itinerary to experience the highlights of Orlando's up-and-coming neighbor on a Clermont day trip.
Updated September 2020
Stop 1: Florida Citrus Tower
Built in 1956, the now 60+-year-old Citrus Tower is the ideal place to begin your day trip. From atop the 226-foot observation tower (which is now air conditioned!), glass windows offer you an unobstructed 360-degree view of the surrounding area. On a clear day, you can spot the downtown Orlando skyline and Disney Springs in the distance, with a closer view of the area's scenic chain of lakes and landscape. The view is worth every penny of the nominal $10 admission price. Keep up with the tower's Facebook page for special events like rocket launch viewings and holiday ticketed events.
New life has also been breathed into the base of the tower, with the addition of a welcoming coffee shop and a retro arcade. The observation deck has also been renovated to include air conditioning and plenty of seating. The tower is currently open to visitors Monday-Saturday from 7am-5pm.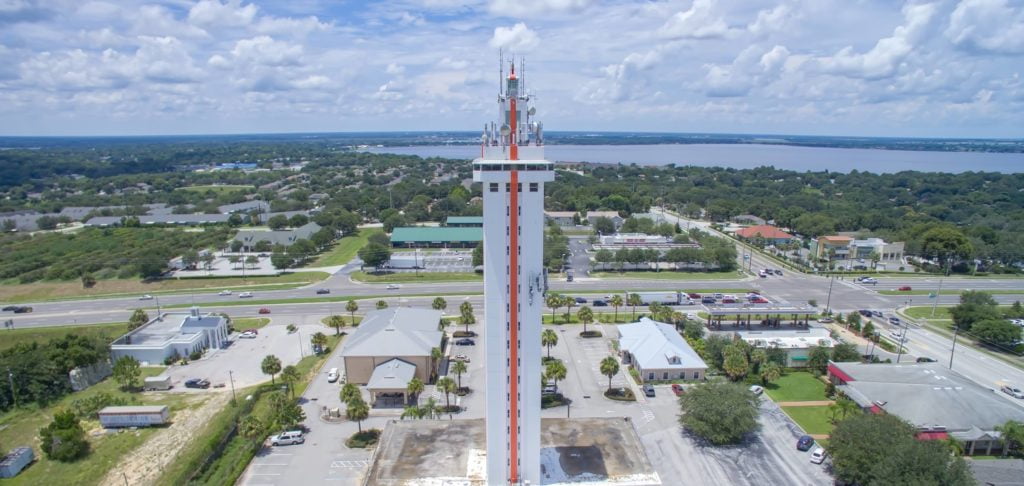 Stop 2: Caffeinate
Take your pick of three inviting coffee shops, each with their own signature flare. Located outside of the downtown area, Citrus Coffee Co. is located at the base of the Florida Citrus Tower. Sip on a latte paired with a pastry before heading up to the 15th floor observation deck.
Another new addition to Clermont's coffee scene, The Outpouring is a bright, open coffee shop that doubles as a non-profit organization. Proceeds from the shop benefit local programs for low-income families as well as international aid efforts at the coffee shop's children's home located in the African country of Malawi.
In town, Clermont's best coffee can be found inside of Epic Cycles, a bike shop and recovery lounge hybrid with a peek-a-boo view of Lake Minneola. The Energy Lab Café offers everything from single origin coffee to creative signature sips, kombucha, teas and smoothies. For coffee aficionados, your cup is made to order (and only served black) with the café's unique Steampunk coffee brewer. Bakery items from Olde Hearth Bread Co. are available alongside the drink menu.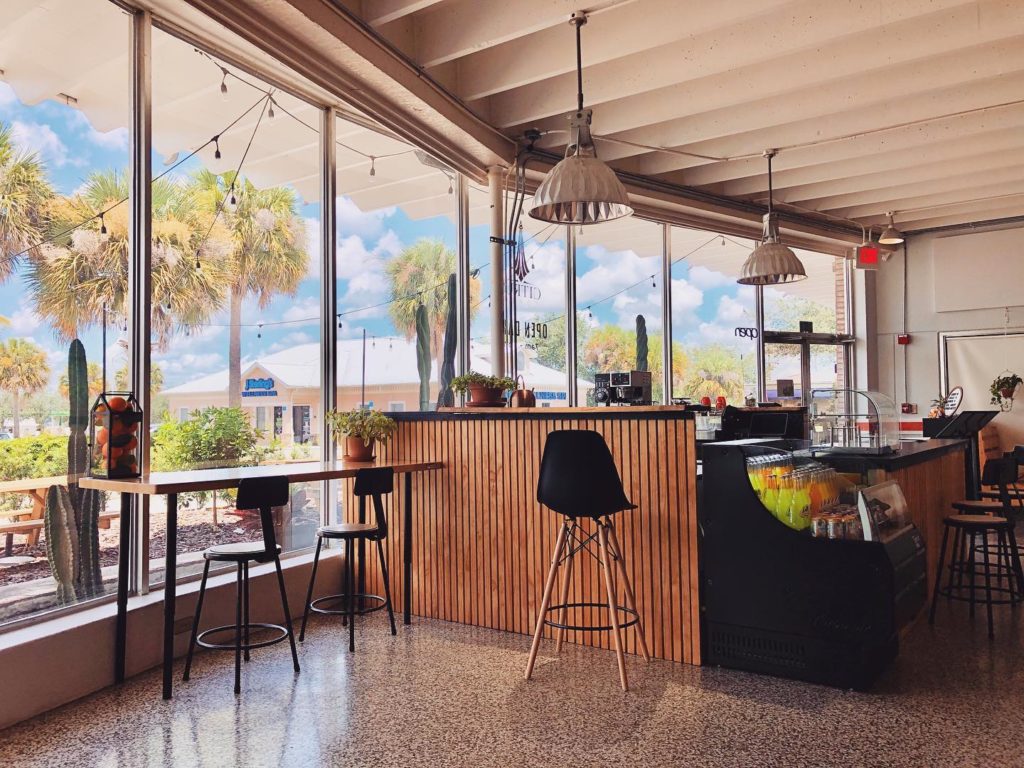 Stop 3: Hit the Trails
Part of Clermont's appeal is its lakefront setting. From downtown, you're just mere steps away from the shore of Lake Minneola, framed by Waterfront Park and a paved walking trail. From here, you can set out to explore the South Lake Trail (Lake Apopka Trail), which stretches for 25 miles before linking up with the West Orange Trail. Bring your own bikes to cruise the trail, or arrange a drop-off bike rental from The Ride Xperience. Beware: this trail is full of hills, just like Clermont!
For a shorter, more leisurely ride, local restaurant Lilly's on the Lake offers a cute Surrey bike for rent.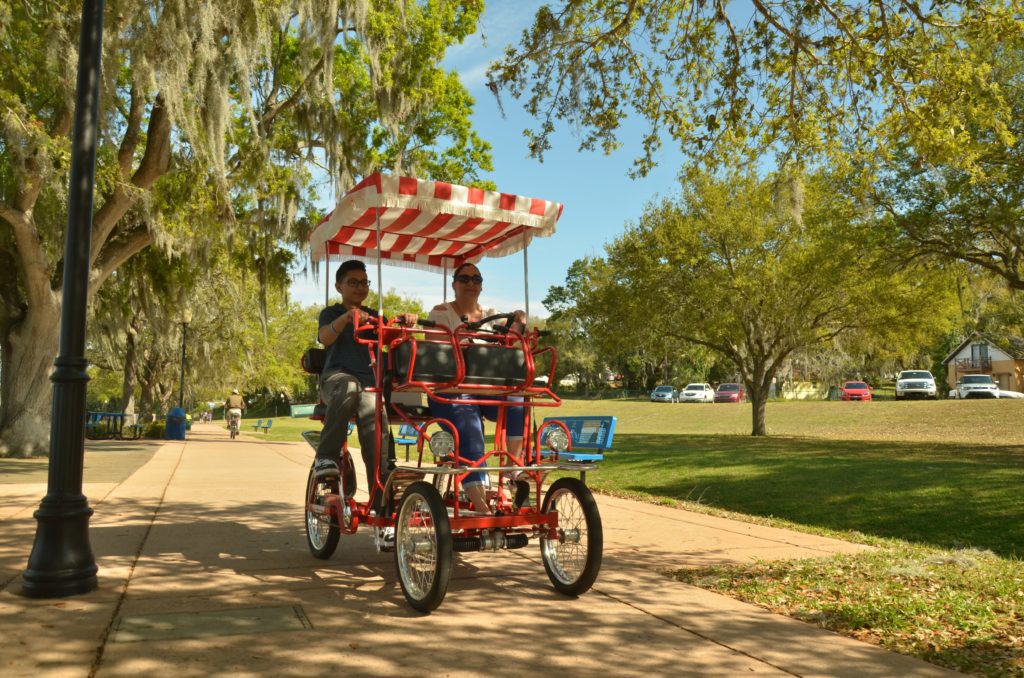 If you'd rather take a walk, check out the two new trails that just opened in September 2020 at the Clermont Arts & Recreation Center. Choose from a shady 0.5-mile trail and a longer 1-mile grassy trail. Parking is free and you can bring your leashed pup along for the fun.
On the water, paddle the Palatlakaha Run, a scenic waterway trail that is part of Lake County's Blueways Program. The trail winds through six of the 17 lakes comprising the Clermont Chain of Lakes, as well as the Palatlakaha River. While canoe and kayak rentals are not offered directly downtown, you can reserve a canoe in advance through the county ($50 refundable deposit) and paddle from Crooked River Preserve to experience the Chain of Lakes. FYI: The Florida Angler in downtown Clermont has an awesome Chain of Lakes map for reference.
Stop 4: Waterfront Park Picnic
Here's a fun fact: Clermont has a special entertainment district that's open container. As long as you're within the boundaries (the area between Lake Ave and West Avenue from the shore of Lake Minneola back to W Desoto Street) and have your beer or wine in a clear plastic cup, you're free to stroll and sip.
For a romantic lunch, pick up bites along with wine, champagne or beer from a local eatery and head to Waterfront Park for a peaceful lakefront picnic. There are several benches, plenty of shaded green space, and even a few picnic tables scattered throughout the entertainment district. Bacchus Vino Etcetera has an excellent craft beer selection along with wine and wine coolers, as does Corelli's Pantry. The latter also has some delectable to-go desserts, plus calzones, stromboli, pizzas, salads, apps and more.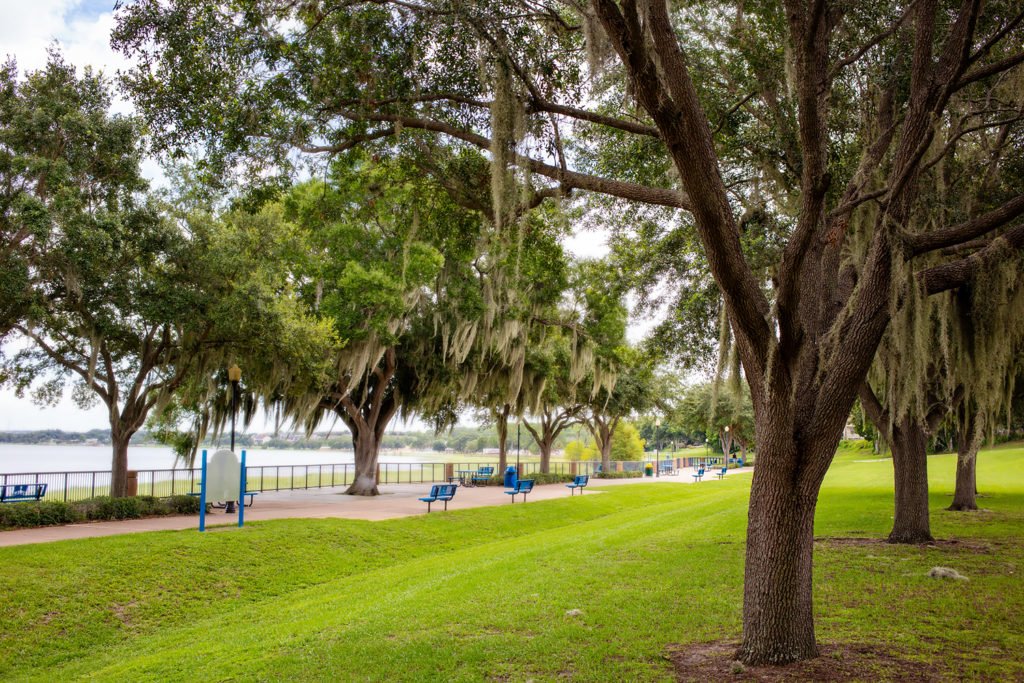 Stop 5: Shop + Brewery Hop
After your lakefront lunch, dedicate some time to the heart of Downtown Clermont. You'll find boutiques and shops specializing in everything from outdoor and fishing gear to home goods, clothing, art, wine and more alongside eateries, sweet shops and two craft breweries.
Peruse The Downtown Exchange for a variety of vendors all located under one roof. On a hot day, or any day really, step into Corelli's Dolceria for authentic gelatos from Italy (I can vouch for the salted caramel) and sweets, plus cute selfie spots around the store depicting idyllic Italian scenes.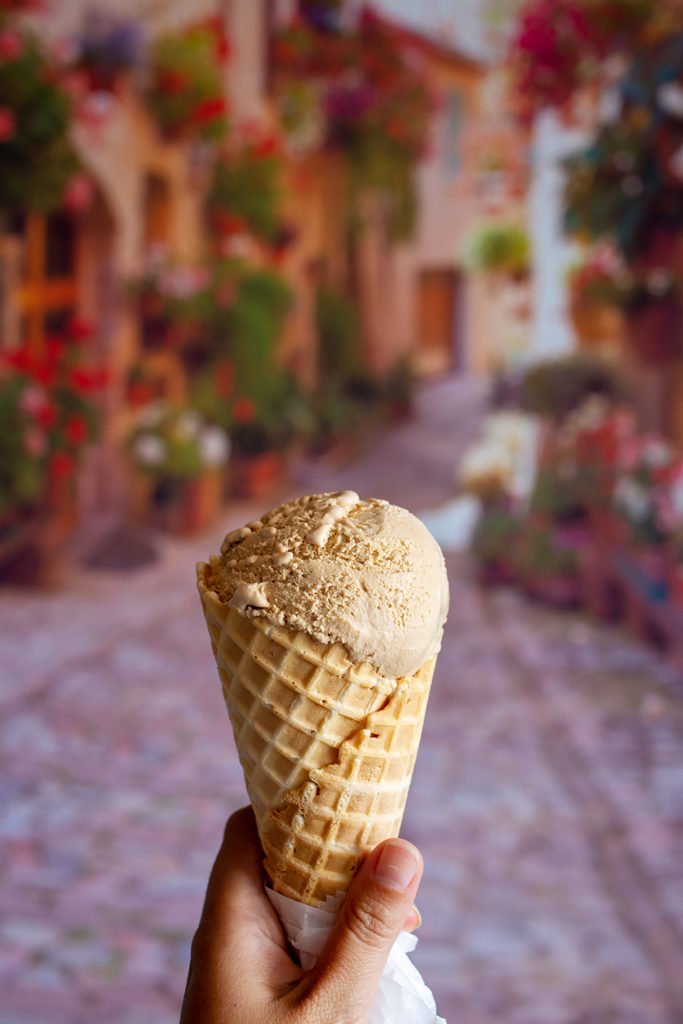 Continue on to Clermont's two craft breweries: Suncreek Brewery and Clermont Brewing Company. Suncreek Brewery has a market-style vibe, like a mini Plant Street Market, sharing space with two eateries: Michael's Ali Coal Fired Pizza and MAC'd Out. Order a beer flight to sample a bit of everything (IPA lovers will be at home here). Sit inside to watch the bustling brewery below or outdoors to play lawn games on the outdoor patio space.
Clermont Brewing Company is located just a few blocks away, serving up signature brews along with a full food menu and craft cocktails. There are currently 10 beers available at the brewery, which is helmed by brewmaster Eric Brown. Besides the tasty pizzas and bar bites, the brewery also serves sushi.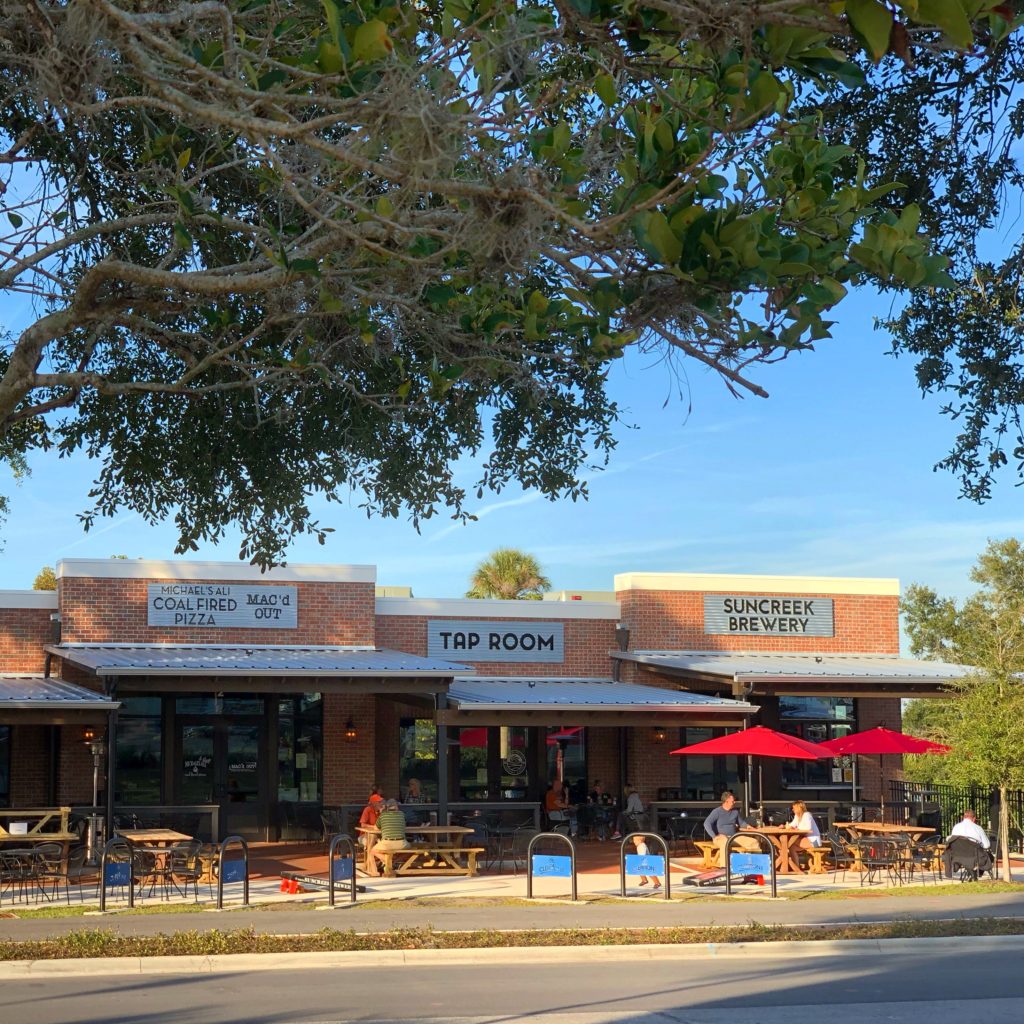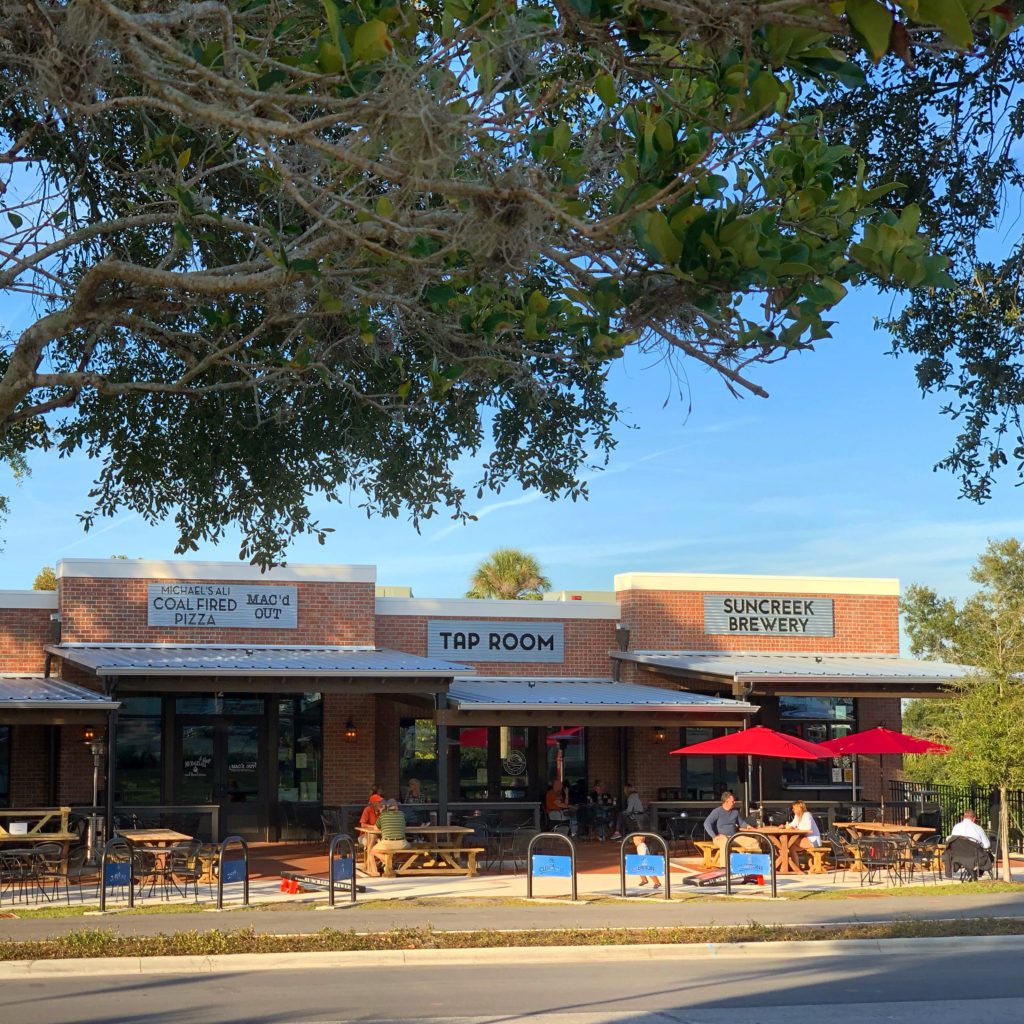 Stop 6: Lake Louisa State Park
Clermont's scenic rolling hills and lush citrus groves are the first sign you aren't in Orlando anymore. If you've got time to spare, it's worth the drive to nearby Lake Louisa State Park. The park features miles of winding hiking trails, a beach along Lake Louisa, kayaking tours, guided horseback trail rides, camping, and glamping in luxe tents.
For an easy hike, enter the park and take the first right turn (not far past the cabins on your left). Park your car at the first or second trailhead, following the trail from marker 28 or 25 (depending on where you begin) to the shore at Lake Louisa. The hike takes about 30 minutes at a leisurely pace and is mostly shaded. You'll end at the boardwalk to the beach at Lake Louisa. Here's a handy map to save, or ask for one when entering the park.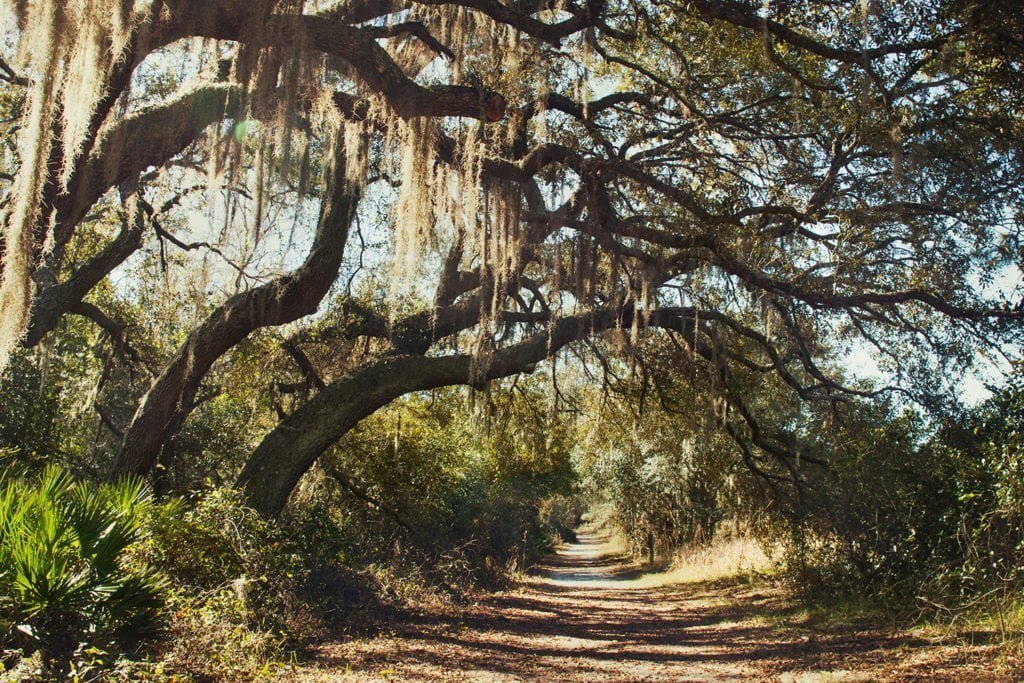 Stop 7: Dinner for Two
End your epic day trip with a romantic dinner for two. Root & Branch is a newer addition and Clermont's go-to date night restaurant featuring an upscale vibe and farm-to-table menu. The restaurant typically hosts wine dinners once a month during the fall season, perfect for a special date night. Other notable offerings include ½ off wine bottles every Wednesday and a farm-to-table brunch with unlimited mimosas (featuring fresh-squeezed OJ) on Saturdays and Sundays.
For a more casual date, head to The Crooked Spoon gastropub to indulge in ridiculously good burgers and cocktails. Try the gigantic Blueberry & Brie Burger made with Florida Angus beef, Brie cheese, mushroom ragout, blueberry compote and arugula served on a brioche bun.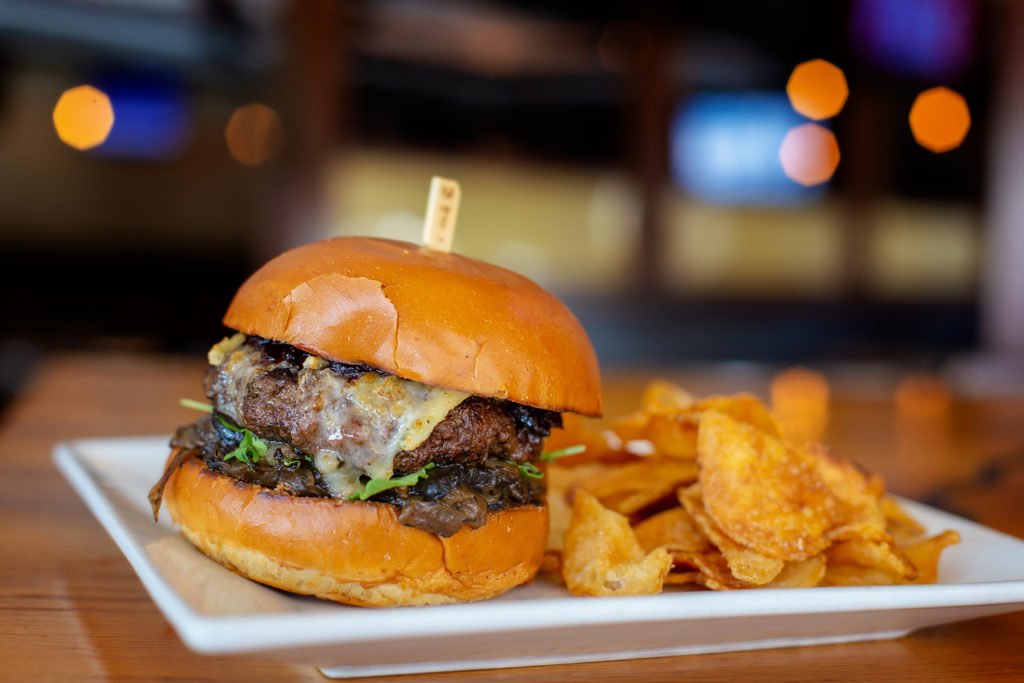 More Date-Worthy Activities
CLERMONT WINE WALKS + WINE STROLLS
Bacchus Vino Etcetera and Corelli's work together on the city's well-loved wine walks and wine strolls, trading off who hosts from month to month. Bacchus Vino Etcetera hosts wine walks on the 3rd Friday every other month from 6:30-9pm. For just $15 you'll receive your sampling glass and map plus an entry for door prizes.
Corelli's Wine Strolls take place on the 3rd Saturday of the month from 6-9pm. The cost is $15. Check Facebook for the latest information regarding wine walks.
EATS
This article really only scratches the surface of Clermont's eateries. Other notable options include Amish Pretzel Shop (so good!), Ay Jalisco Mexican Restaurant (great margaritas), Papa's Diner (known for their classic breakfasts), and Growler USA (for craft beer and good food). Also check out the weekly Downtown Clermont Farmer's Market on Sundays beginning at 9am.
BLUEBERRY PICKING
A 20-minute drive from Historic Downtown Clermont (a brief stint of which is on a clay road), Southern Hill Farms is the place to be during blueberry season in April and May. The farm features a huge pavilion selling delicious food and blueberry beverages plus rolling hills dotted with multiple varieties of blueberries ripe for picking.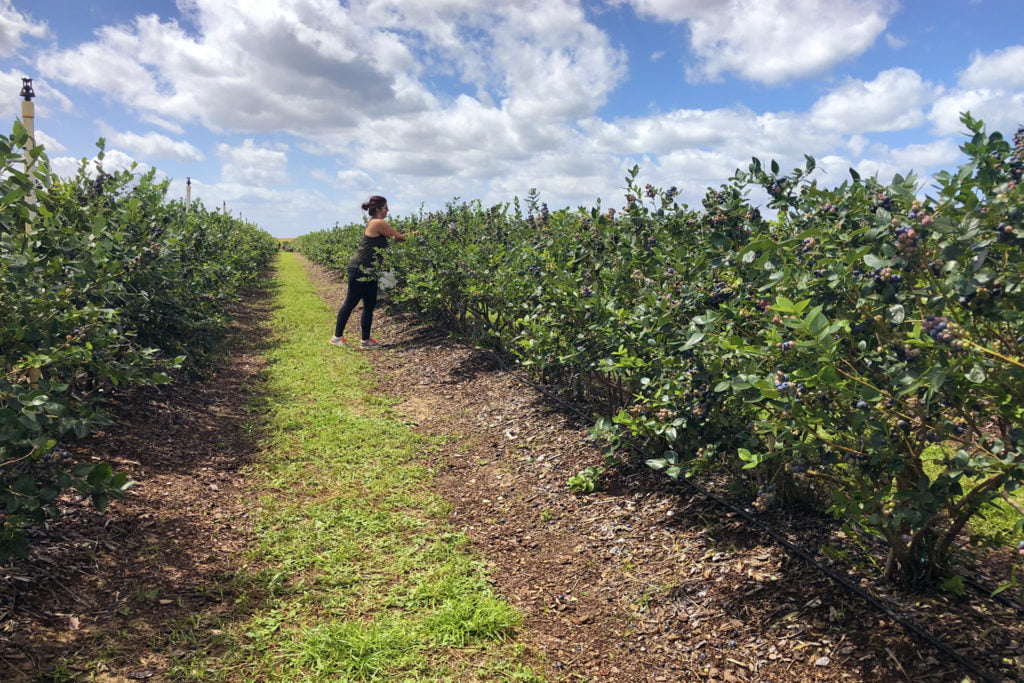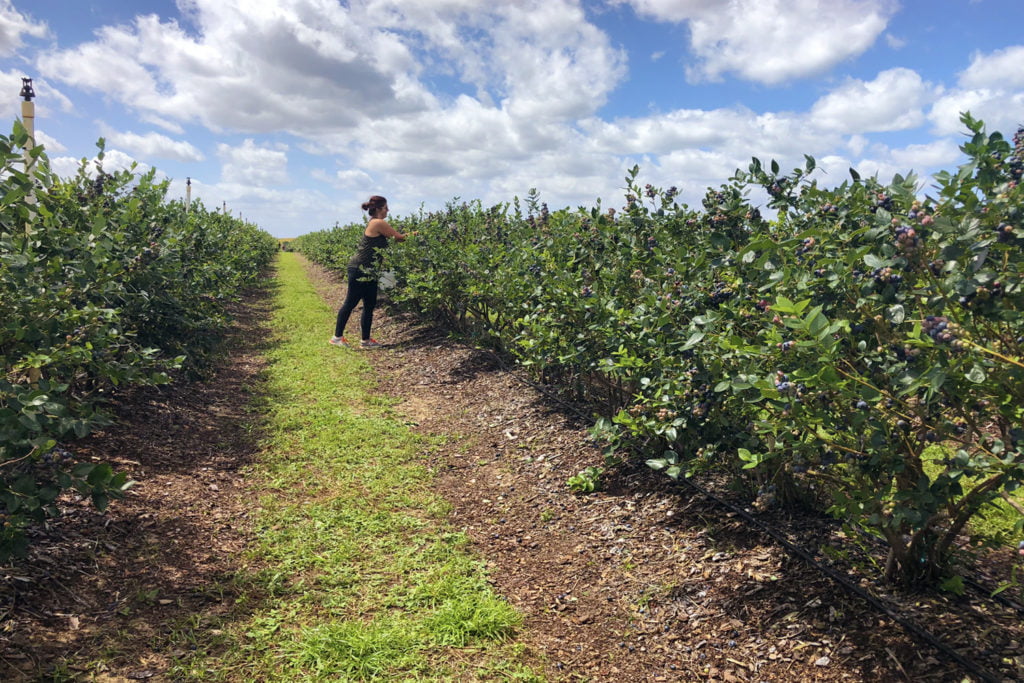 Coming Soon
The highly-anticipated Montrose Street Market is finally opening October 2020 in the heart of downtown. Once complete, the indoor market will feature nine vendors, including:
Golden Hills Coffee Roasters
Real Deal American Grill
Poke Kai
Jour de Crepe
Morthan Cheese
Sud's Saloon Bar
Box Grill
One Utopia
Brazilian Bites Gourmet
Part of the $22 million Downtown-Waterfront Master Plan, the city will be adding an Art Walk spanning from Osceola St to Monstrose Street, linking the waterfront and downtown area. The walkway will highlight local artists with space to set up vendor tents along with a covered pavilion.
Also part of the master plan, a section of waterfront property will be transformed into a Restaurant Zone. Stay tuned for more details!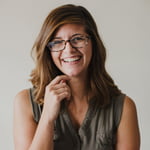 About the Author/Photographer:
Stephanie Patterson is the editor of Orlando Date Night Guide. She's a talented professional food and travel photographer and writer with a passion for creativity, the beach and great eats. When she's not taking photos or writing, you can find her exploring the state for her Florida travel blog, Travel Taste Click. Find her online at www.spattersoncreative.com and www.traveltasteclick.com.
All images by Stephanie Patterson unless otherwise noted