Let's talk pastries! Recently, my husband and I decided to try something a bit different together for date night: a bike and pastry crawl around Orlando. While you can do this crawl by driving and walking, it's extra fun as a bike crawl if you've got your own wheels! If you don't have bikes of your own, download Orlando's bike share app, HOPR, to rent a bike for just $15 for the entire day. These bikes are located all over Downtown Orlando and Winter Park, although check the app ahead of time as finding a rental in the area can be hit or miss. Lace up your sneaks, head out and follow the sweet itinerary below!
If you're doing this crawl via bike, portions of the crawl involve sharing the road with cars, so ride safe and wear a helmet.
9:00am – Buttermilk Bakery
Park your car somewhere along N Orange Avenue in Winter Park. Be sure to pick a good spot as this is where you'll be leaving your car for the morning (if you're driving). Kick off your crawl at Buttermilk Bakery; who said we need to save the best for last? This quaint bakery shop has been a staple of Winter Park since opening in 2016. Choose from an assortment of baked pastries, croissants, quiches, toasts and a specialty weekend brunch menu. When in doubt, order one of the seasonal homemade pop tarts.
9:45am – Foxtail Coffee / Foxtail's Farmhouse
Next, head just a block down the street to Foxtail Coffee's Winter Park location. Sit and bask in the beautiful warehouse-style interior and take in all of the delicious smells of espresso and baked goods. If visiting on a Saturday or Sunday you might get to experience one of their surprise pop-up shops. Share one of the giant donuts along with an iced oat milk matcha tea or cold brew.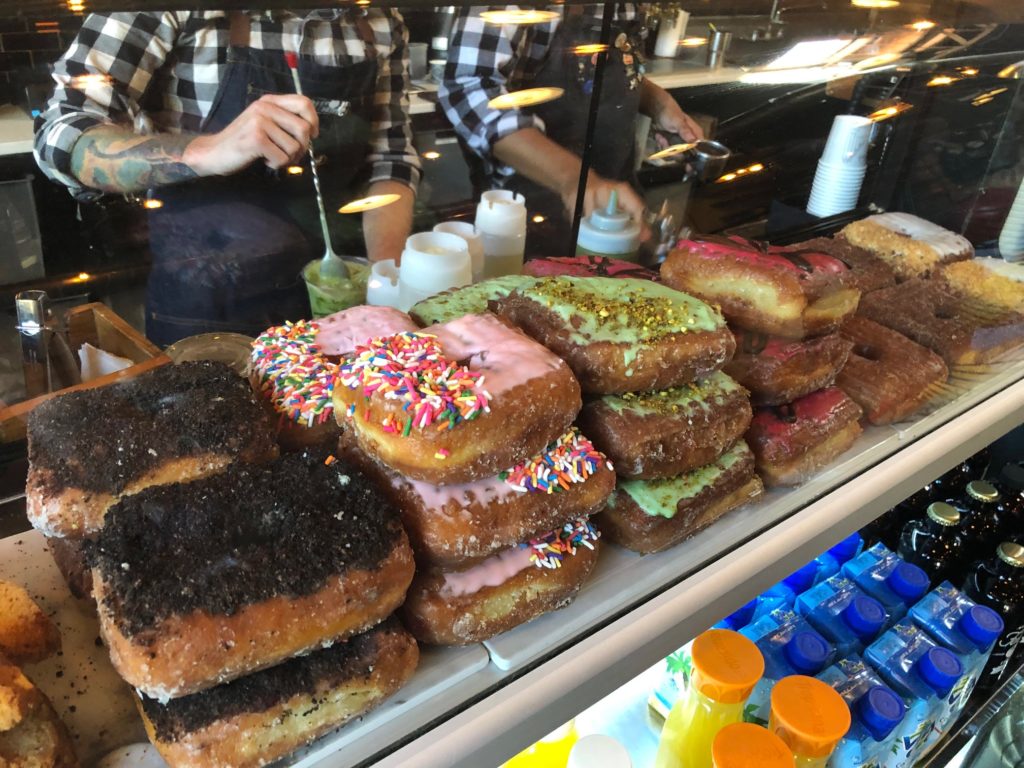 10:30am – The Heavy
After Foxtail, it's just a short trip to Winter Park's famed shop The Heavy. Once you step into this old seafood shop, you'll understand why this is one of Winter Park's must-see spots. It is filled to the brim with plants, flowers and the overwhelming scent of fresh ground espresso beans. My husband and I could spend hours here. Grab a seat at their espresso and tea bar to enjoy your treats. Check the calendar for upcoming food pop-ups too! Order an iced espresso and any delicious sweets from the bar then sit down to enjoy.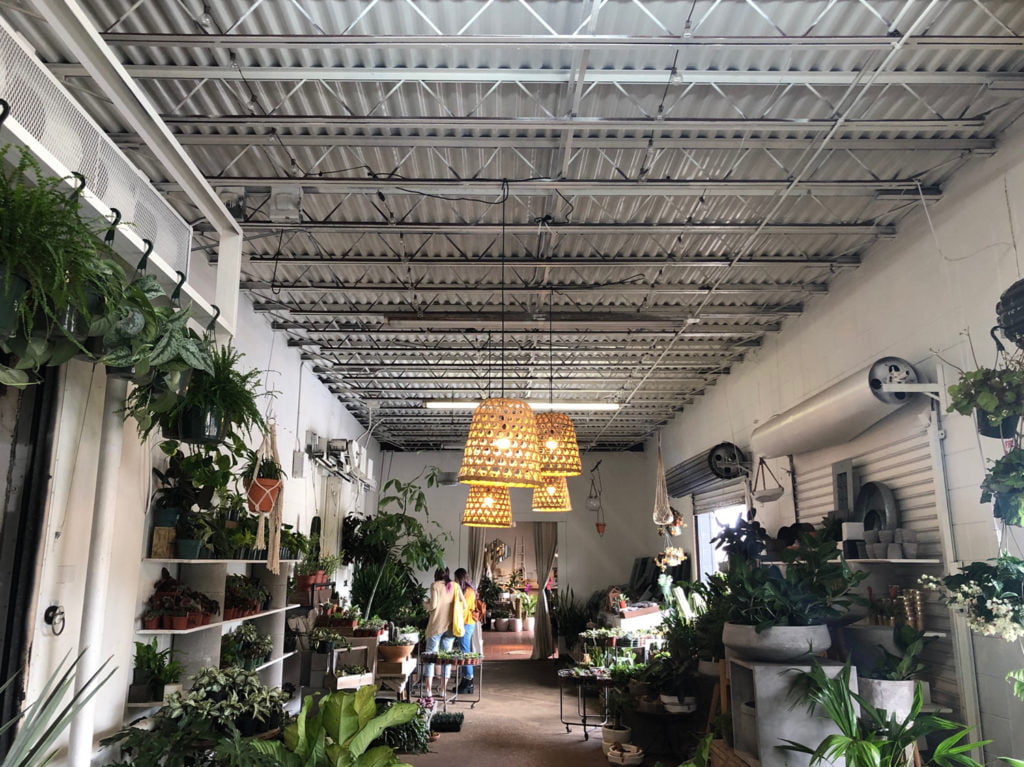 11:00am – East End Market
Get comfortable and hop back in the car (8-minute drive) or on your bikes (15-minute ride past Mead Gardens) and on to East End Market. East End Market is an indoor market with more shops to appease your sweet tooth. There are 10-15 different vendor booths offering artisan goods and sweets (everything ranging from leather goods to fresh baked bread). Pick up a fresh loaf of sourdough bread to take home and a giant chocolate chip cookie from Gideon's Bake House to share. After grabbing your treats, take a seat out back on the spacious patio; you might be able to catch a local musician playing if you're visiting during the weekend.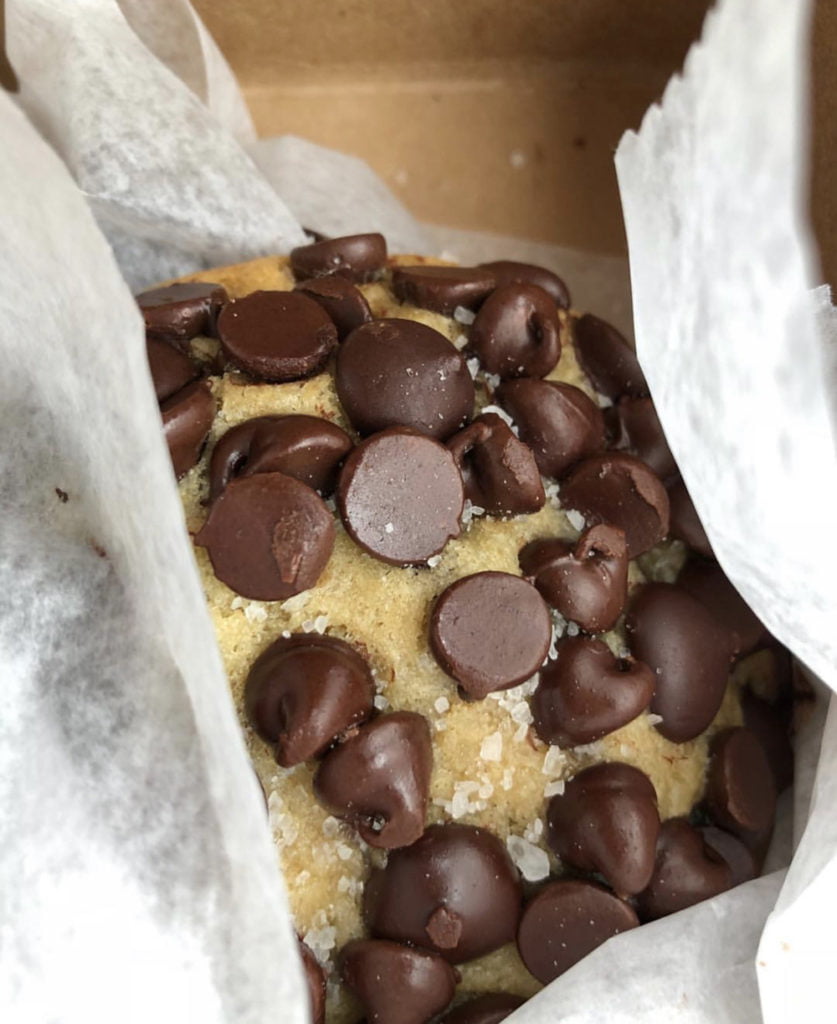 11:30am – P is For Pie Bake Shop
Your next stop is a quick jump across the street to P is for Pie Bake Shop. Any of their seasonal pie pops are amazing, but the Caramel Maple Pumpkin (available in the fall/winter) is by far my favorite. P is for Pie just a 5-minute walk from East End Market. I definitely suggest walking and checking out some of the vintage shops along the way! The bake shop is located past some of the best vintage shops in the area, so be sure to allow time for a little window shopping.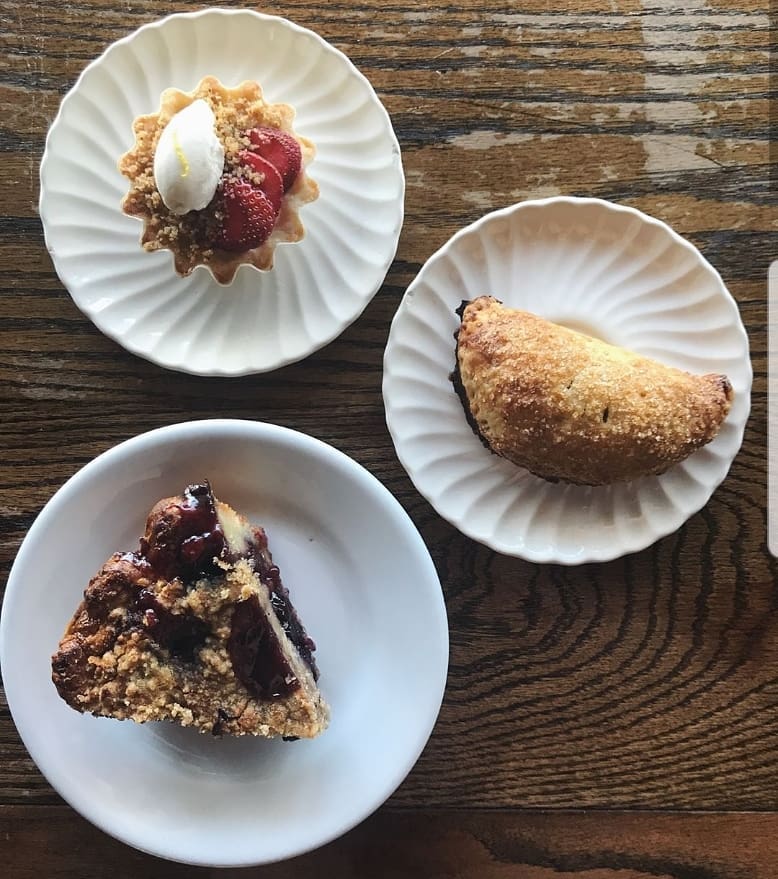 12:00pm – Leu Gardens
Hop back onto your bike or into your car to end your crawl at the famous Leu Gardens. If you're arriving by bike, there are bike racks out front. Admission is free on the first Monday of every month, or $6 per person any other day. Now that you are filled with sweet treats, I recommend just having a seat under the breathtaking oak trees and enjoying the views. Maybe even snack on some of your leftovers for a quick picnic.
All photos by Chelsie Alvin unless otherwise noted