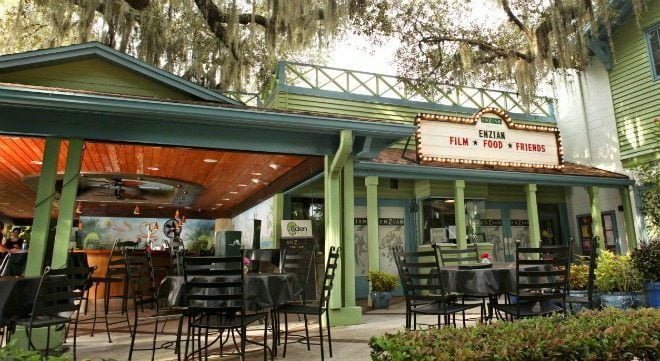 In search of a movie series that will spark conversation while pushing you just a tad outside of your comfort zone? Spice up your usual Sunday brunch with the Uncomfortable Brunch movie series, whose new home is now at Enzian Theater.
This creative movie series flips the standard movie and a meal date on its head by pairing up an uncomfortable but important art film that every film lover should watch (but is hesitant to watch) with brunch. Uncomfortable Brunch is not new to Orlando; for the past several years, the series has been hosted on a monthly basis at Will's Pub. Now, the outside-the-box series is growing again as it relocates to the spacious and retro Enzian Theater.
Bring on the fun and conversation by adding this event to your date night rotation. The series kicks off in September and will occur every other month. Tickets are $9 per person.
Movie Lineup
FUNNY GAMES | Sunday, September 8, 2019, 12pm
Austria, 1997, 108 minutes, In German with English Subtitles, Not Rated, Directed by Michael Haneke
Michael Haneke's most notorious provocation, the original Funny Games spares no detail in its depiction of the agony of a bourgeois family held captive at their vacation home by a pair of white-gloved young men. In a series of escalating "games," the sadistic duo subject their victims to unspeakable physical and psychological torture over the course of a night. A home-invasion thriller in which the genre's threat of bloodshed is made stomach-churningly real, the film ratchets up shocks even as its executioners interrupt the action to address the audience, drawing queasy attention to the way that cinema milks pleasure from pain and stokes our appetite for atrocity. With this controversial treatise on violence and entertainment, Haneke issued a summation of his cinematic philosophy, implicating his audience in a spectacle of unbearable cruelty.
Japan | France, 1976, 109 minutes, In Japanese with English Subtitles, Rated NC-17, Directed by Nagisa Ôshima
In the Realm of the Senses, by the always provocative Japanese director Nagisa Oshima, remains one of the most controversial films of all time. Based on a true incident, it graphically depicts the all-consuming, transcendent—but ultimately destructive—love of a man and a woman (Tatsuya Fuji and Eiko Matsuda) living in an era of ever escalating imperialism and governmental control. In the Realm of the Senses is a brave, taboo-breaking milestone, still censored in its own country. Warning: This film is rated NC-17 for sexually explicit content.
Denmark, 2000, 140 minutes, Rated R, Directed by Lars von Trier
Selma (Björk) is a Czech immigrant, a single mother working in a factory in rural America. Her salvation is passion for music, specifically, the all-singing, all-dancing numbers found in classic Hollywood musicals. Selma harbors a sad secret: she is losing her eyesight and her son Gene stands to suffer the same fate if she can't put away enough money to secure him an operation. When a desperate neighbor falsely accuses Selma of stealing his savings, the drama of her life escalates to a tragic finale. One of Lars von Trier's early masterpieces, this Oscar® and Golden Globe nominee also stars Catherine Deneuve, David Morse, Joel Grey, and Udo Kier. Winner of the Palme d'Or and Best Actress (Björk) at Cannes (2000)!
TICKETS + DETAILS
Tickets for these events are a steal at just $9.
For more information and to purchase tickets, visit https://enzian.org/films/special-programs/uncomfortable-brunch.
Enzian Theater
1300 Orlando Ave
Maitland, FL 32751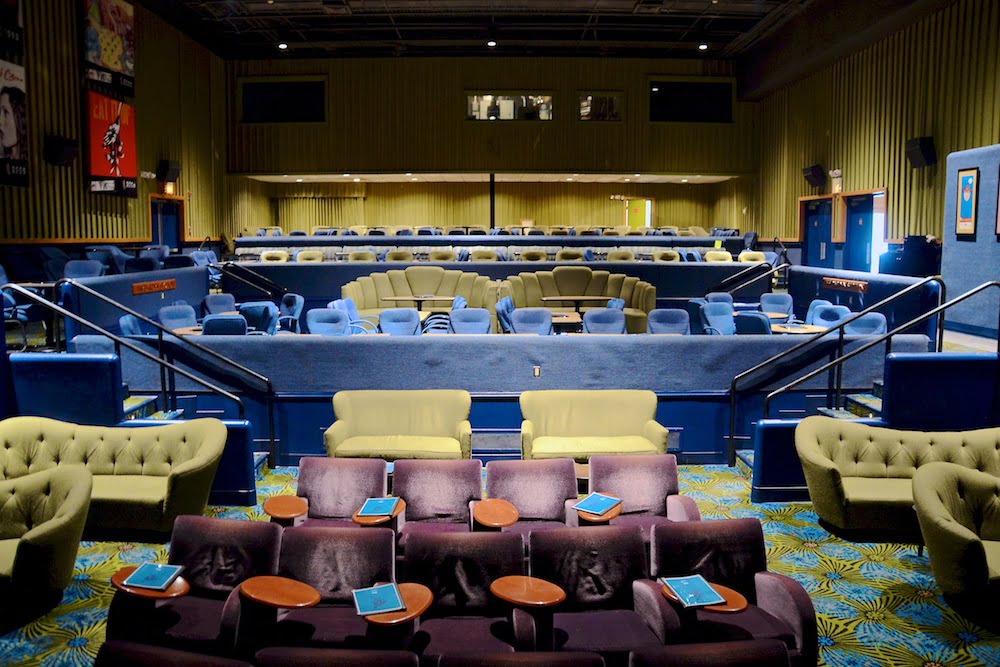 All photo credits: Enzian Theater