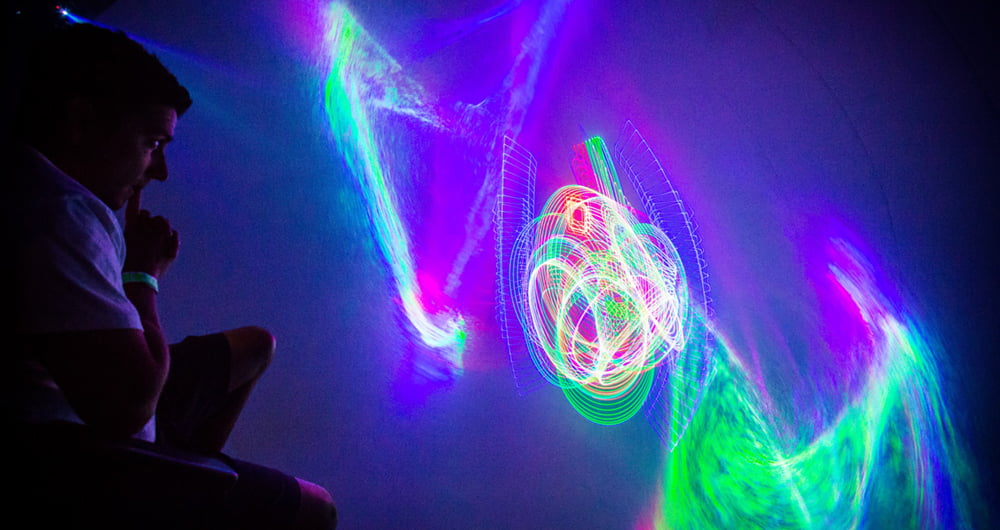 Summer nights and laser lights! Check out one of several laser shows in Orlando popping up all around town this summer. Great shows, music and more can be enjoyed on an epic date night!
When: July 5, 6, 12 and 13, 2019; 7 – 11pm
Where: Emil Buehler Perpetual Trust Planetarium Sanford/Lake Mary Campus
Cost: $10 per show for adults; $8 for non-Seminole State students and seniors (55+); $5 for Seminole State faculty, staff, and students with College ID **Cash or check only**
On select dates this summer, the Emil Buehler Planetarium at Seminole State College will host evening laser shows set to the sounds of classic rock and roll. Music from The Beatles, KISS, Queen, Metallica, Pink Floyd and more will accompany the shows in the planetarium. If you're planning to attend multiple shows, save your ticket stub to get $2 off another show.
On July 12 and 13, the planetarium will host a FREE Summer Star Party in conjunction with the laser shows indoors. During the star party, you'll be able to take a look at the moon, Jupiter and Saturn up close through telescopes set up outside.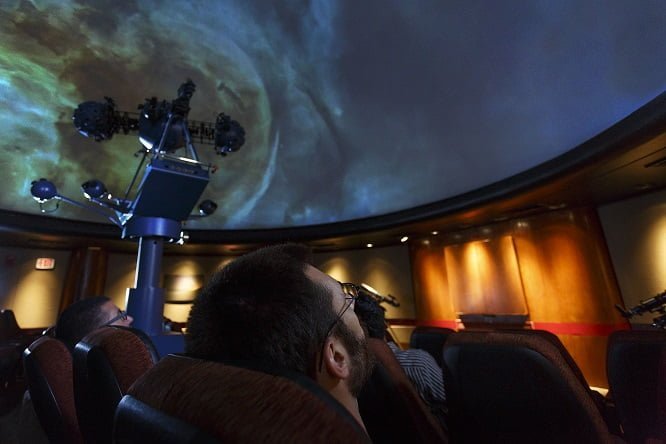 Laser shows are scheduled as follows:
7:00pm – Electro Pop
8:00pm – Laser Country
9:00pm – Laser Hypnotica
10:00pm – Laser RUSH 2112
7:00pm – Laser Beatles
8:00pm – Laser Vinyl (AC/DC, Van Halen, Queen, KISS, Aerosmith, Journey, Boston & More!)
9:00pm – Laser Metallica
10:00pm – Laser Pink Floyd – Dark Side of the Moon
July 12 and July 13, 2019
8:00pm – Laser Beatles
9:00pm – Laser Vinyl (AC/DC, Van Halen, Queen, KISS, Aerosmith, Journey, Boston & More!)
10:00pm – Laser Metallica
11:00pm – Laser Pink Floyd – Dark Side of the Moon
When: Every day beginning July 5, 2019; various times
Where: Orlando Science Center CineDome
Cost: Included with general admission
Included with your general admission to the Orlando Science Center is access to daily laser shows in the Dr. Phillips CineDome. Enjoy a spectacular light and laser show on the 8,000 square foot, 180-degree screen. Hear some of your favorite tunes from The Beatles, Pink Floyd: Dark Side of The Moon, Katy Perry, Black Eyed Peas and more! Special laser shows will also be offered during Science After Sundown, offering extended evening hours, specialty workshops, stargazing in the observatory, exhibit access and more on Friday and Saturday evenings through August 10, 2019. Science After Sundown is also included with general admission.
Visit www.osc.org/theater-schedule/ for a full list of show times.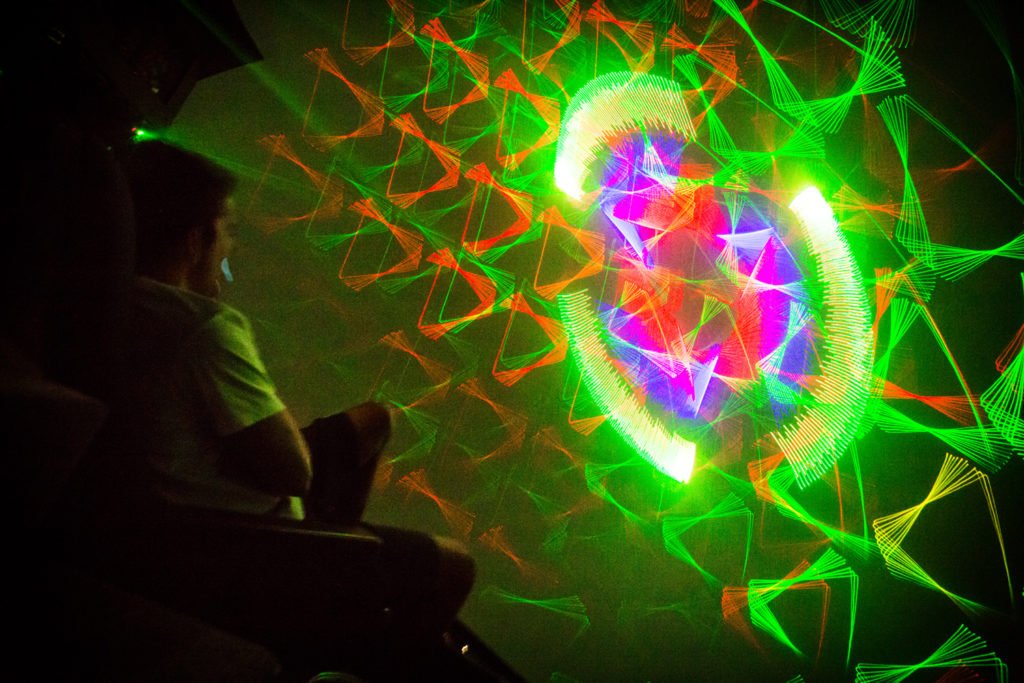 When: July 13 and 27, August 10 and 24, September 14, 2019; 7-9pm
Where: Museum of Arts and Sciences (MOAS) Planetarium
Cost: $5 for one show, $7 for two shows, or $9 for three shows
The MOAS Planetarium in Daytona Beach is hosting Laser Rock Concerts every second Saturday this summer. The laser shows will be set to rock music and will begin promptly on the hour. Tickets can be purchased the week of the show or at the door before the show. There will be snacks and drinks available for purchase.
Laser shows are scheduled as follows:
Saturday, July 13, 2019
Saturday, July 27, 2019 *Summer Saturday*
Saturday, August 10, 2019
Saturday, August 24, 2019 *Summer Saturday*
Saturday, September 14, 2019
Feature image credit: Orlando Science Center