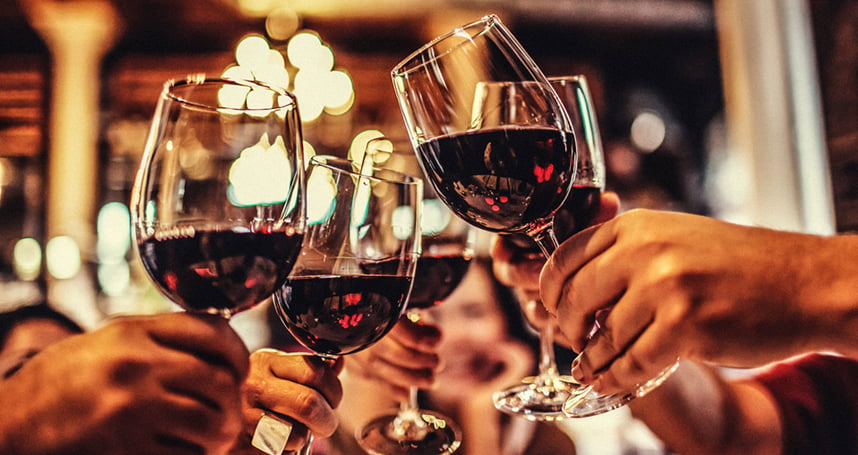 The best way to learn is by doing, and at a handful of local wine bars and spirits stores you can do just that. Learn and sip by attending one of these Orlando wine tastings paired up with dinner nearby for a complete date night that won't break the bank. Here are a few perfect pairings to try!
K Restaurant Wine Flight Fridays + Wine 101
Line up your dinner date at K Restaurant in College Park with Wine Flight Friday, an educational wine tasting held in the restaurant's garden area on the 3rd Friday of each month. Each tasting features a themed wine flight for $25.
Upcoming Wine Flight Friday dates include:
July 19, 6:30-8 PM: Wines from Spain (one white and three reds)
August 16
September 20
October 18
K Restaurant will also host a special Wine 101 Tasting on July 13, 2019 from 3-5pm. Sommelier Rachel Masters will lead the tasting, answering your burning questions about wine while you sip. The cost for this tasting is $25. Reservations are required; call 407-872-2332.
CONTINUE THE NIGHT
Stick around after the tasting for a romantic dinner inside.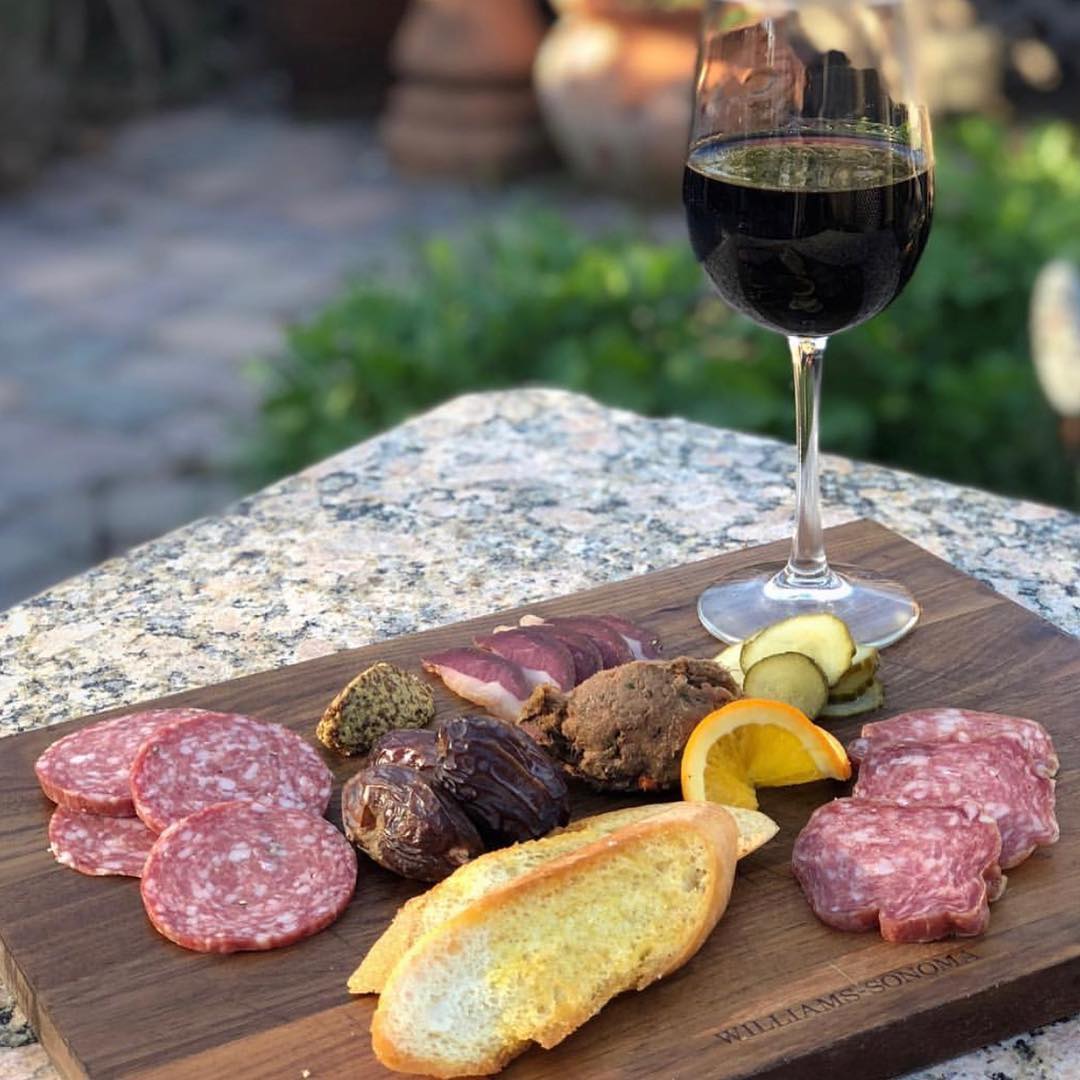 ABC $5 Wine Tours
Multiple Orlando-area ABC Fine Wine & Spirits stores host monthly $5 wine tastings on the last Thursday of each month. Expand your knowledge while you sip, learning about how different factors like geography, climate and technique affect the winemaking process. Each tasting features a new theme and new wines.
Upcoming themes include:
July: Pushing the Envelope. Try new wines you normally wouldn't go for!
August: Labor Day Wines, find your favorite holiday sip!
September: Wines of Central Coast. Discover the appellations of California Wine – Central Coast, Santa Cruz Mountains and Southern California. *September's tasting will be moved to the 2nd to the last Thursday of the month.
Check the calendar for additional upcoming tasting events and participating locations.
CONTINUE THE NIGHT
From Lake Nona, head out for dinner afterwards at a local favorite like Chroma, Canvas or Nona Blue. You could even try a Lake Nona food crawl! For a more casual night out at the Orlando/Avalon Park location, have a fast casual dinner date in the UCF area at Sus HI Eatstation, Lazy Moon or Blaze Pizza.
Paddlefish Rooftop Wine Experience
Feast your eyes on aerial views of Disney Springs from the rooftop deck at Paddlefish while treating your taste buds to a wine flight. Paddlefish hosts a Rooftop Wine Experience on the 2nd Tuesday of each month from 5-6pm. Each experience centers on a different theme and features a wine flight plus light bites from the restaurant. Tastings are $40/person inclusive of wine and food.
Upcoming themes include:
August 13: Old World Whites, Remarkable Whites
September 10: Wines of Spain, A Taste of Spain
Also at Disney Springs:
Terralina Crafted Italian Wine Experience: monthly wine tasting in the Wine Room featuring a wine flight and light fare from the kitchen. $35/person.
CONTINUE THE NIGHT
If you're still hungry after the tasting, continue your wine-themed date by stopping in for a glass and light bites at Wine Bar George. This master-sommelier owned wine bar is one of our absolute favorite spots for a low-key date while at Disney Springs.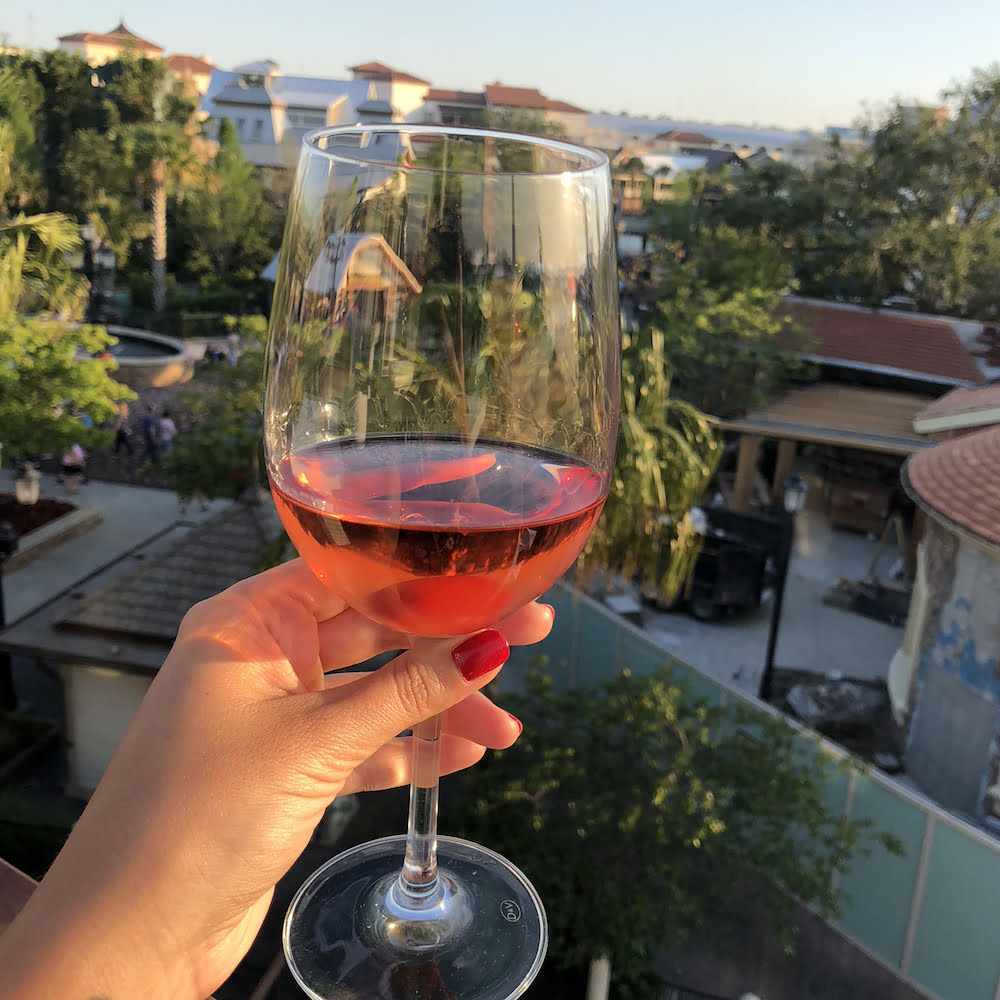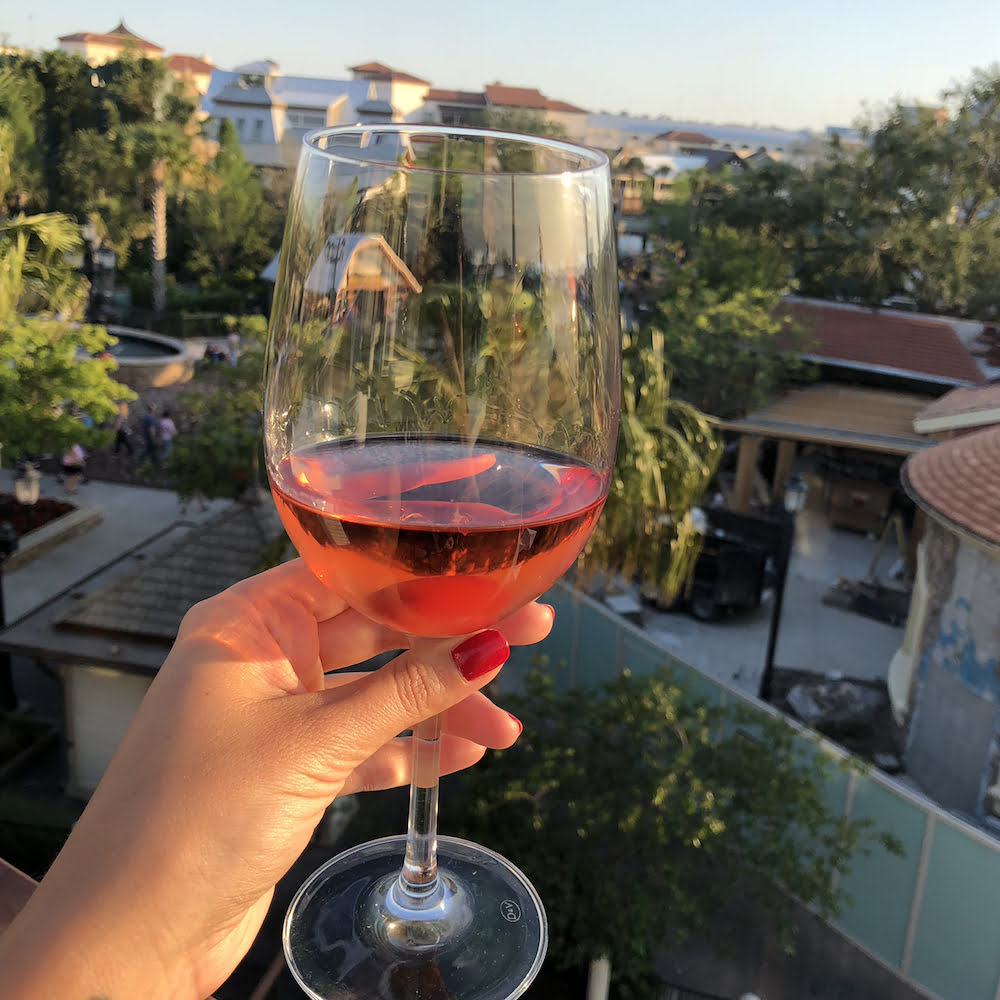 Tim's Wine market Tastings
Another favorite local wine shop, Tim's Wine Market hosts free tastings every Friday, Saturday and Sunday alongside more formal and in-depth ticketed tastings. The Orlando location is conveniently located in the romantic Ivanhoe Village District, close to cozy eateries and bars.
Ongoing free tastings include:
Friday Night Wine Down: Casual free sampling of featured wines for the week; 3-6:30pm.
Free Saturday Sampling: Free sampling of the latest best buys and wines featured in the weekly email; noon-5pm.
Free Sunday Sampling: Free sampling of the shop's latest wine discoveries; noon-4:30pm.
In addition to free ongoing tastings, check the calendar for more formal tastings ranging from $25 – $30/person.
CONTINUE THE NIGHT
After your sips, enjoy a mini food crawl through the district stopping for dinner at Sette Itlalian and dessert at Better Than Sex.
Swirlery Wine Bar Blind Tasting Tuesdays
Ready to test your wine knowledge? Swirlery Wine Bar in the SoDo District offers a fun spin on the traditional wine tasting with their Blind Tasting Tuesdays. During the tasting, you'll join a Sommelier-led group to identify six mystery wines: 3 whites and 3 reds. The cost for the class is $20/person. Class begins promptly at 6pm, but the tasting is available all night.
CONTINUE THE NIGHT
Pizza Bruno is just 5 minutes away. Wander to Lake Underhill afterwards for a sunset walk around the park, which offers scenic views of the distant Orlando skyline.
Luisa's Cellar
Historic Downtown Sanford's newest wine bar, Luisa's Cellar, offers regular guided tastings on a weekly and monthly basis. Stop in on Fridays for a free tasting with purchase of a glass of wine, or sign up for one of the themed monthly tastings.
CONTINUE THE NIGHT
Sample the area's bountiful eateries (we love The Tennessee Truffle and The Old Jailhouse for date night), breweries and newcomer bars. Sanford is one of our go-to spots for a walkable DIY food and bar crawl.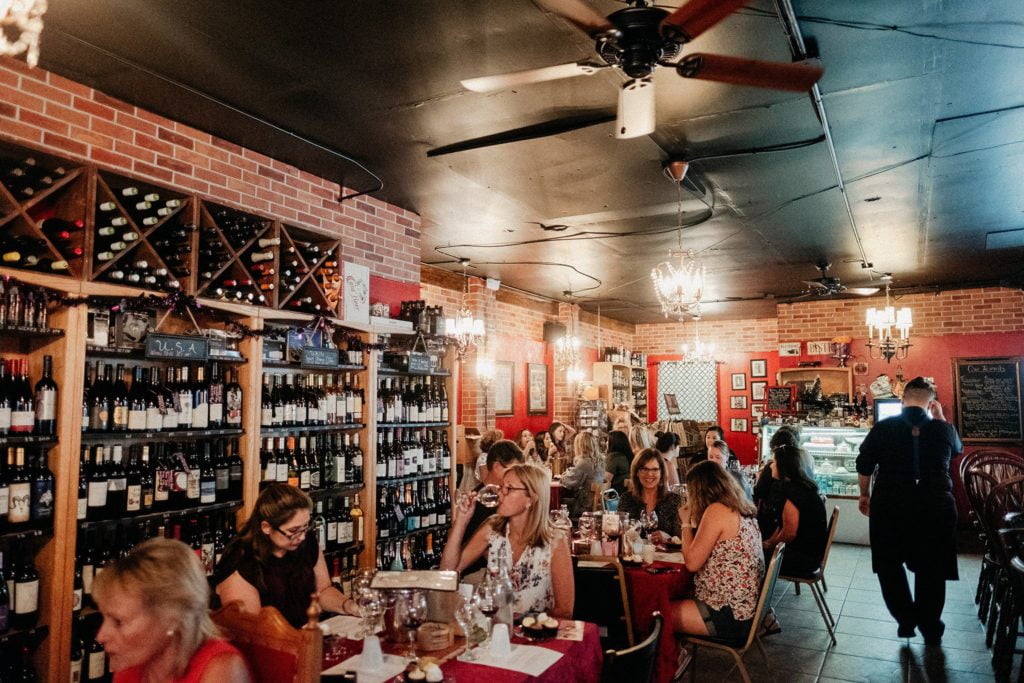 Publix Aprons VIP Food and Wine Experience
Partake in a fun spin on Publix Apron's Cooking School's traditional cooking classes with the new VIP Food and Wine Experience being offered this summer. The cocktail reception-style pairing class is focused on French wine. You'll sample 2 whites and 2 reds, each paired with chef-inspired bites. The cost is $20/person and the class is available on multiple dates at the Orlando and Winter Park cooking schools.
Menu:
Potato Galette with Smoked Salmon paired with Whispering Angel Rosé
Chicken Cordon Bleu Bite paired with Pouille Fuisse
Lapin du Moutard Phyllo Cup paired with Pinot Noir
Goat Cheese Croquette and Raspberry Preserves paired with Sancerre
Publix Aprons Cooking Schools in the area also host special winemaker dinner cooking classes highlighting select winemakers.
CONTINUE THE NIGHT
Enroll in the $25 French Wine Country 2-course dinner directly following the wine experience.
Disclosure: ABC Fine Wine & Spirits, K Restaurant and Historic Downtown Sanford are our valued advertising partners.
Feature image credit: Luisa's Cellar