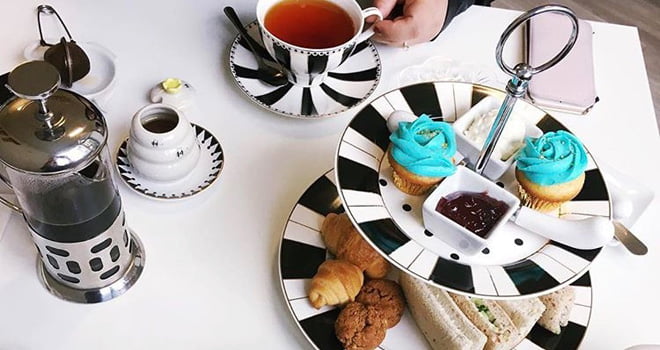 When it comes to ideas for a girl's trip or outing, you may think of the Sunshine State's white sand beaches and bustling theme parks, but the Orlando area is rich in out-of-the-ordinary activities. If you and your besties are looking for some fresh new adventures, look no further than our list of outside the box girls' night out ideas for your next extravaganza.
Weekend Getaway in Cassadaga
355 Cassadaga Rd, Lake Helen, FL 32744
(386) 228-2323
Just about 45 minutes outside of Orlando resides the "Psychic Capital of the World," a small, quaint community where visitors come to experience enlightenment. The spiritualist community of Cassadaga was founded in 1895, and is recognized for its energy vortex and mediums. The staff at Hotel Cassadaga won't call the hotel haunted, but rather full of friendly and wonderful spirits who protect those inside. Rates range from $75 to $175 a night depending on the time of year and the room selected. Use the hotel as your base to explore the tiny locale.
Lotus Fitness Studio Pole Dancing Class
1000 N Magnolia Ave Suite A, Orlando, FL 32803
(407) 851-5799
Stretch your comfort zone in the company of your gal pals by heading to Lotus Fitness Studio for an intro to pole dancing class. Not only will you walk away feeling physically confident, but mentally and emotionally as well. Classes are scheduled throughout the week and are posted on online. Lotus offers a $20/class promotion for first time visitors.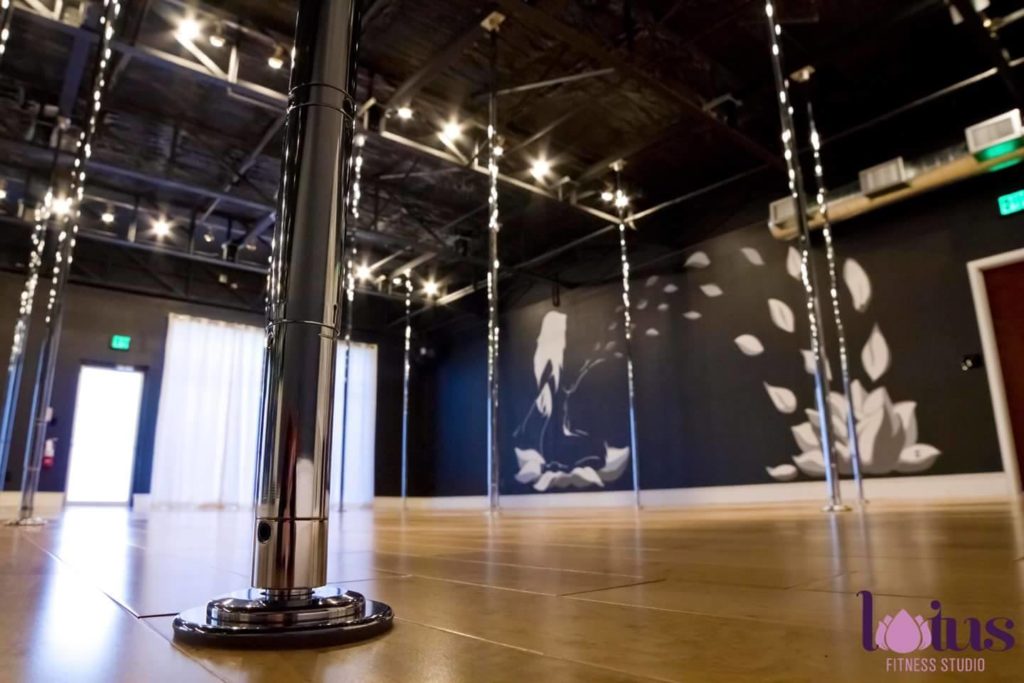 Indoor Skydiving at iFLY Orlando
8969 International Drive, Orlando, FL 32819
(407) 337-4359
Ever wondered how it felt to fly? The world-class instructors at iFly Orlando can help you–maybe not fly, but fall with style in a safe, indoor facility. The wind tunnel was engineered to create a skydiving experience for the adrenaline junkies too nervous to jump out of a plane. iFLY Orlando also offers an immersive Virtual Reality (VR) experience to soar over famous destinations. Prices starts at $70 for two flights per person, $90 for three flights per person, or $112 for four flights (for one person).
High Tea at The Tea Room Experience
420 E Church St Unit 109, Orlando, FL 32801
(407) 219-4380
It's said girls never stop playing dress up. The Tea Room Experience offers the chance to relive nostalgic childhood fantasies. The mother-daughter owned business supplies fancy hats, fluttering fans, and lace umbrellas for dress up. Afternoon tea includes the traditional favorites: Devonshire crème and scones, mini pastries, cucumber-dill tea sandwiches and your choice of loose-leaf tea. The tea is mixed by the daughter, who is certified by the International Tea Masters Association. Reservations are required and the experience costs $20 per person.
More spots for tea time:
Wine Day Trip to Lakeridge Winery & Vineyards
19239 US-27, Clermont, FL 34715
(352) 394-8627
If tea doesn't quench your thirst, Lakeridge Winery in Clermont offers complimentary tours and wine tastings seven days a week. Grab your girls and travel to the rolling green hills and peaceful open skies of the estate to experience a break from city life. Tours start at 10am Monday through Saturday, and 11am on Sunday. Each tour lasts approximately 45-50 minutes, and the last tour is offered at approximately 3:45pm every day. Better yet, align your visit with one of the winery's monthly festivals featuring live music and more.
Rooftop Yoga
189 S Orange Ave Suite 1120
(407) 730-9547
Namaste, friends. Bring your posse to find inner peace via downward facing dog on the 11th floor rooftop of The Balcony Orlando. Yogis of all experience levels are welcome to join the monthly rooftop yoga class. YogaMix hosts the events with upcoming dates on July 23, 2019 and August 27, 2019 from 6:30-7:45 p.m. Tickets are $7 for the event. A limited number of mats are available for a recommended donation of $2 to $4 per mat.
Other fun yoga classes to try: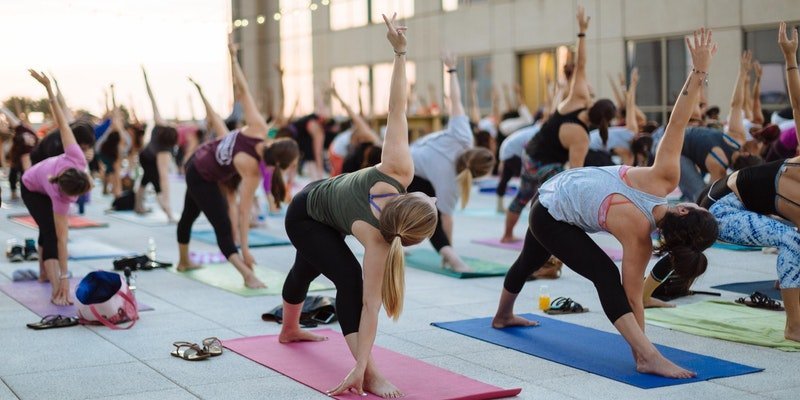 Roller Skating at Astro Skate Orlando
866 S Goldenrod Rd, Orlando, FL 32822
(407) 282-3140
Once inside Astro Skate Orlando you'll suddenly be transported to another planet. The roller skate rink uses black lights to illuminate the brightly colored aliens painted on the walls. The atmosphere is fun, and it's easy to get caught up in the groovy music coming from the live DJ booth. The large arena feels spacious even on its most popular days. Be sure to check the website for fun promotions, events and prices. Wednesdays are reserved for Adult Skate from 8:30-11pm.
Make it a Day Trip!
Grab your crew ad plan a full-day experience in places like St. Augustine, Tampa or St. Pete. We have compiled all the details you need to play a girl's day trip. And since you wouldn't want to give any of your besties the chore of driving your crew around all day, we recommend using GOGO Charters as your transportation for the day! For more details, visit the GOGO Charters Orlando website.
Editor's Note: Join us for Girl's Club!
Our Girl's Club series presented by Jane.com offers a unique night out on a monthly basis. Each month, we craft a curated experience including an exclusive food/beverage package, signature icebreakers, and connective activities. We meet at a new location in downtown Orlando or Winter Park, and the event location is always a surprise, revealed just 48 hours before the event. The cost is $5 to lock in your spot, and then you pat no more than $20-$30 at the event for the evening's food and beverage package.
Feature image credit: Arlene Laboy