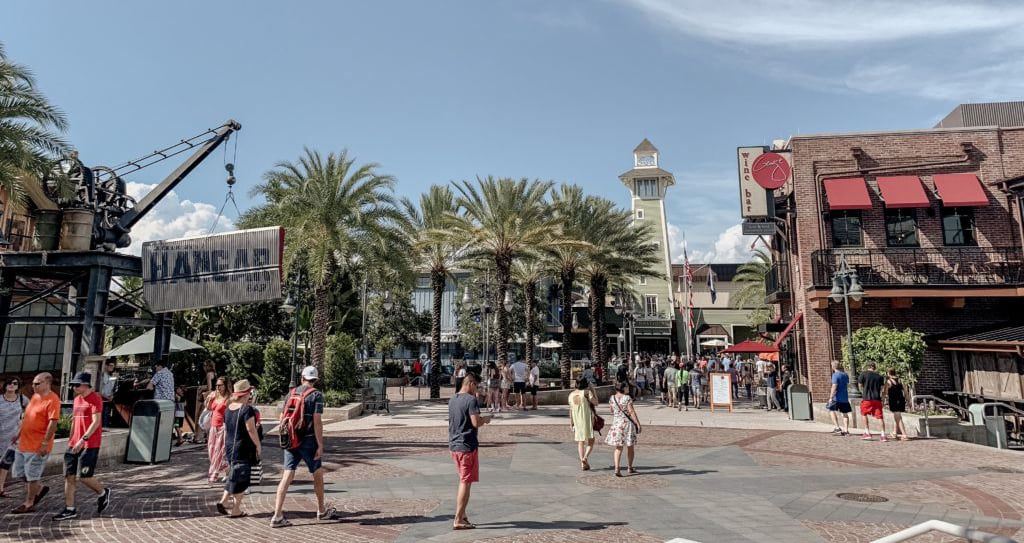 Disney Springs is celebrating all things Florida with their new curated food and beverage experience, Flavors of Florida. The limited time dishes are available at 20 restaurants throughout Disney Springs, from grab-and-go eateries to table service restaurants, and are available through September 2, 2019. While Flavors of Florida is in session, you'll be able to taste everything from dishes with citrus flavors, to fresh seafood and gator!
HOW IT WORKS
The free Flavors of Florida Event Guide contains a list of all 20 restaurants that are getting into the Florida spirit and their limited time food and beverage pairings. It can be picked up at any of the participating eateries or at the Welcome Center (located next to D-Luxe Burger in the Town Center Area). Prices vary at each participating restaurant.
I love a food tour, so my husband and I embarked on a DIY food tour date where we sampled some of the special dishes celebrating the Sunshine State! With the event guide in tow, we made our way to The Landing area of Disney Springs as we had our eyes and stomachs set on one of our favorite places: Jock Lindsay's Hangar Bar. This spot never disappoints and when I saw their Flavors of Florida selections, I knew it had to be my first stop!
The chefs at Jock Lindsey's put a twist on a classic with the Fountain of Youth Chicken Wings – 8 wings served with lime sour cream on the side and tossed with your choice of sauce: St. Augustine Datil Hot Pepper sauce, Spicy Birds Eye Chili sauce, or Shanghai BBQ sauce. We opted for the latter and it was a perfect choice; the sauce was a mixture of sweet and tangy. The special Flavors of Florida cocktail was the Florida Rain which consisted of Florida Orange Cane vodka, Tamiami Florida Gin, Malibu Rum, Blue Curacao, and sour mix. This would be how I describe the perfect cocktail, it was fruity but still packed a punch! The two selections paired incredibly well together.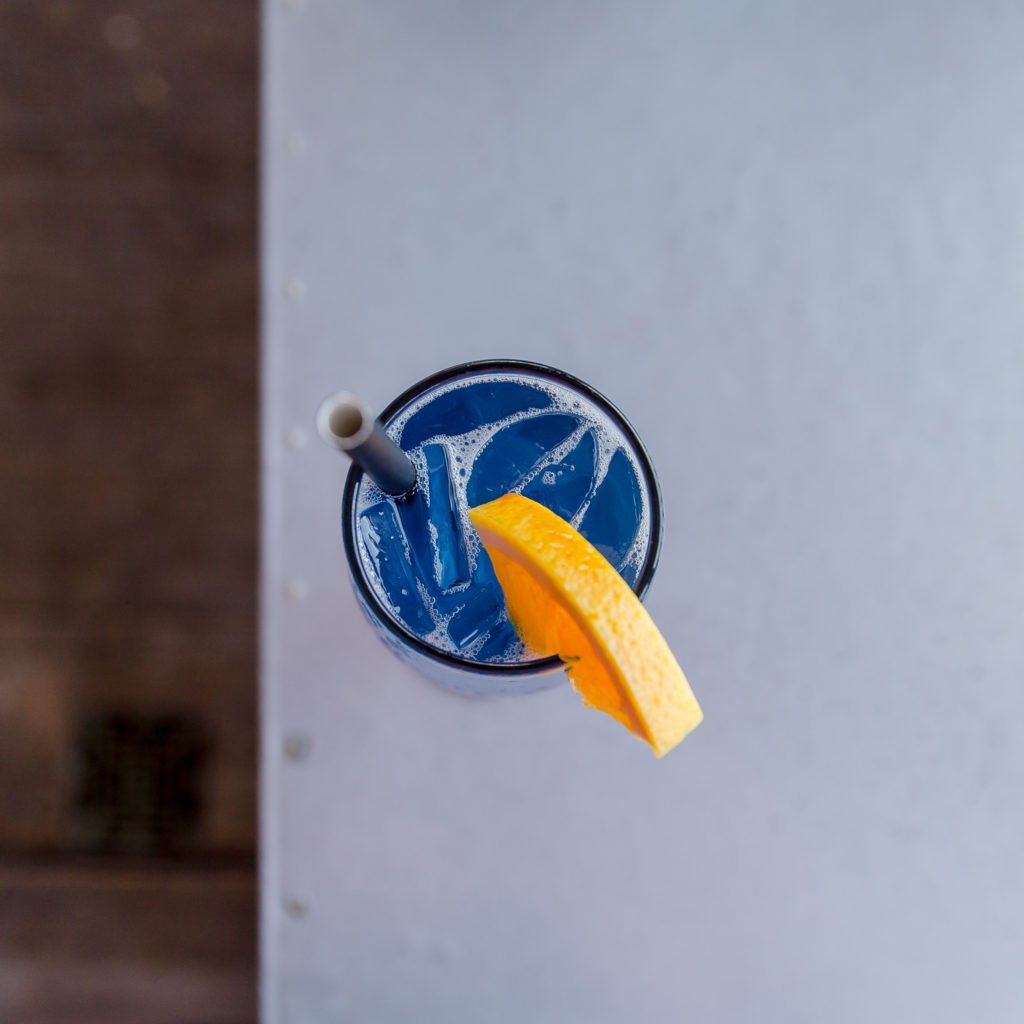 After some strolling around Disney Springs, we returned to The Landing for another drink I had my eye on: the Frozcato from Wine Bar George. Made with Dole Whip Pineapple, moscato, and vodka, this boozy slushy will cool you down during these extra hot summer afternoons.
For dessert, we headed to The Ganachery for one of their Flavors of Florida selections. We chose the Key Lime Ganache Pop, a dark chocolate pop filled with a white chocolate ganache blended with Key lime juice and fresh lime zest. While I don't typically gravitate towards tart desserts, the addition of white chocolate and dark chocolate perfectly balanced with the tartness of the key lime juice.
FOOD + BEVERAGE STOPS
Blood Orange Mousse: Lemon chiffon cake with grapefruit gelee
Steamed Peel and Eat Florida Shrimp: Florida shrimp dusted with Boathouse seasoning and served with drawn butter
The Boathouse Dockside Lager from Florida Ave Brewing Co; 4.9% ABV
Key West Shrimp Cocktail: Seasoned shrimp hand tossed with avocado, mango, cucumber, and house-made cocktail sauce and served with buttermilk crackers
Blood Orange Madras: Blood orange moonshine, freshly muddled strawberries, pineapple puree, and cranberry juice
Southern Burger: Signature beef blend patty topped with a fried green tomato, pimento cheese, lettuce, grilled onion, and bacon
Orange Creme Milkshake: Vanilla gelato blended with zesty orange flavors and topped with whipped cream
Disney Springs Dark Chocolate Bar: Dark chocolate bar with orange
Florida Orange Ganache Square: Dark chocolate blended with Florida orange juice and orange zest
Key Lime Ganache Pop: White chocolate blended with Key lime juice and fresh lime zest covered with dark chocolate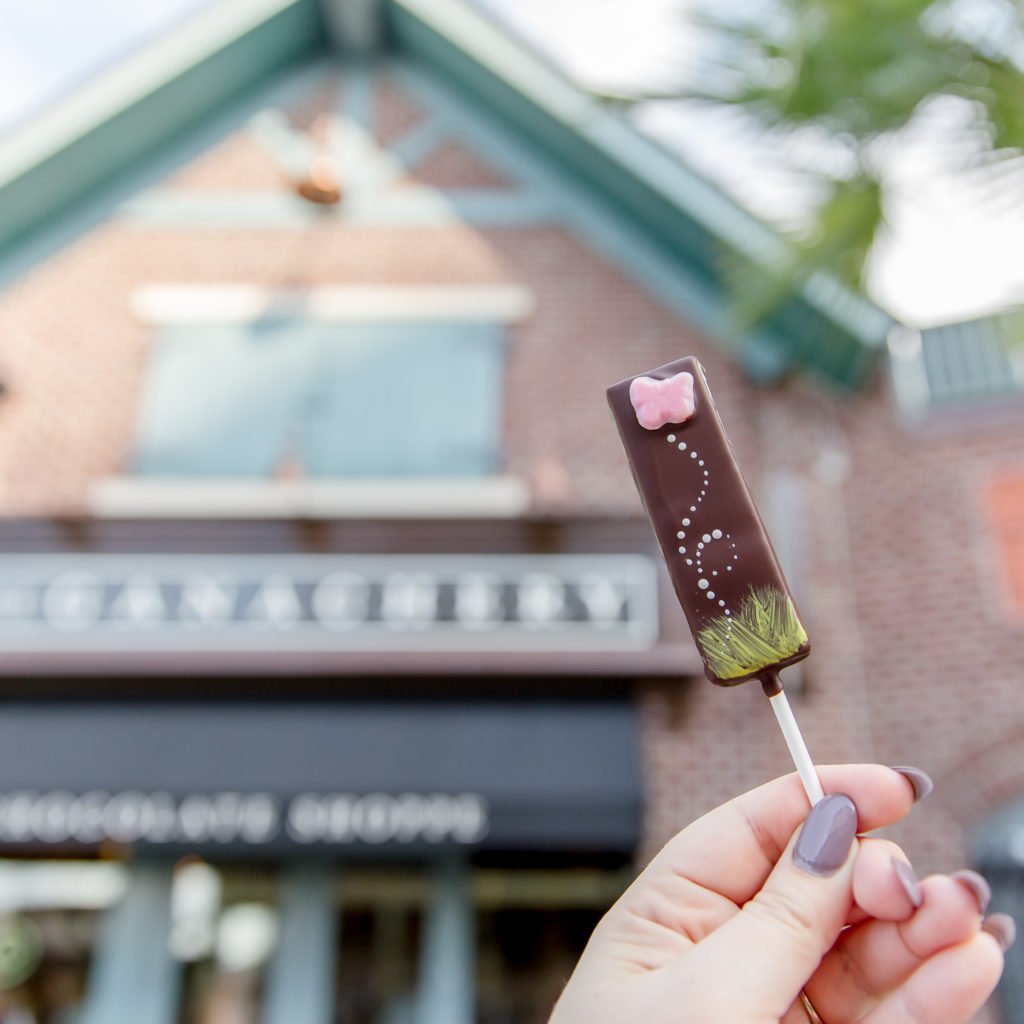 Fountain of Youth Chicken Wings: Chicken wings served with St Augustine Datil Hot Pepper Sauce
Florida Rain: Orange vodka, gin, coconut rum, blue Curacao, and sour mix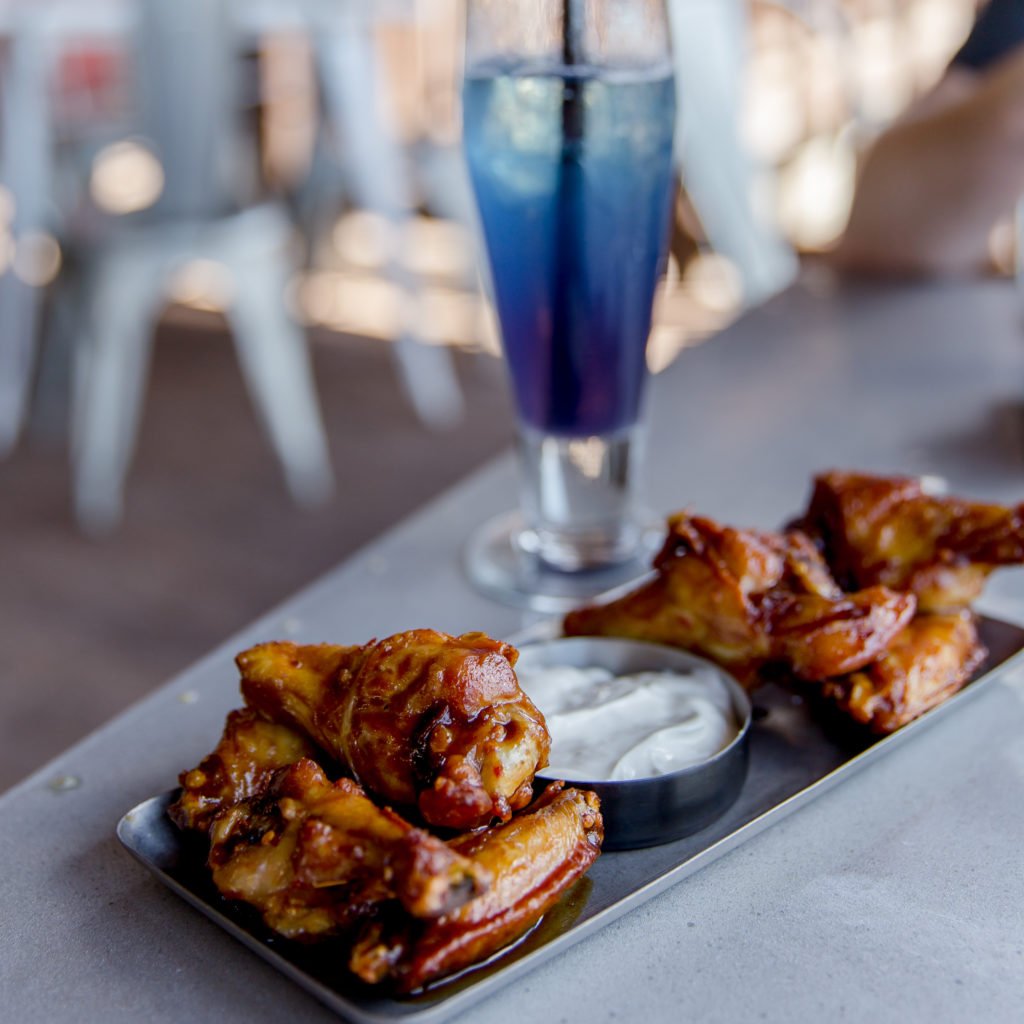 Orange Gator & Waffle Cone: Tempura alligator wok-tossed with a sweet Florida orange sauce and served in a house-made waffle cone
Pulp Friction Grapefruit IPA
Crab Ceviche: Blue crab, avocado, bell pepper, jalapeño, cilantro, and lime served with tortilla chips
Key Lime Wheat Ale
Florida Scorpion Shrimp Paella: Colossal gulf shrimp, mussels, pancetta, peas, crushed red pepper, tomatoes, and savory Key lime butter tossed with Calasparra rice and broiled to perfection
Sunset Margarita: Tequila, cointreau, and fresh-squeezed Florida orange juice
A Zesty Slice of Florida: Pizza Bianca with Florida lemon, ricotta cheese, arugula, and black pepper
Guayabera Citra Pale Ale
Citrus Kale Salad: Superfood blend of kale, julienned broccoli, slivered Brussels sprouts and cabbage, feta, fresh grapefruit and oranges, cranberries, sunflower seeds, and agave dressing
Key Lime Martini: St. Augustine Florida Cane Vodka, ice cream, fresh lime juice, and simple syrup with a graham cracker crumb rim
Smoked Prime Rib Slider: Prime rib served with a citrus aioli and a green papaya horseradish slaw
Florida Mango Frosé: Fresh mango puree, sparkling rose, and citrus
Conch Fritters: Conch fritters served on a bed of tropical slaw with Key lime tartar sauce
Funky Buddha Floridian Hefeweizen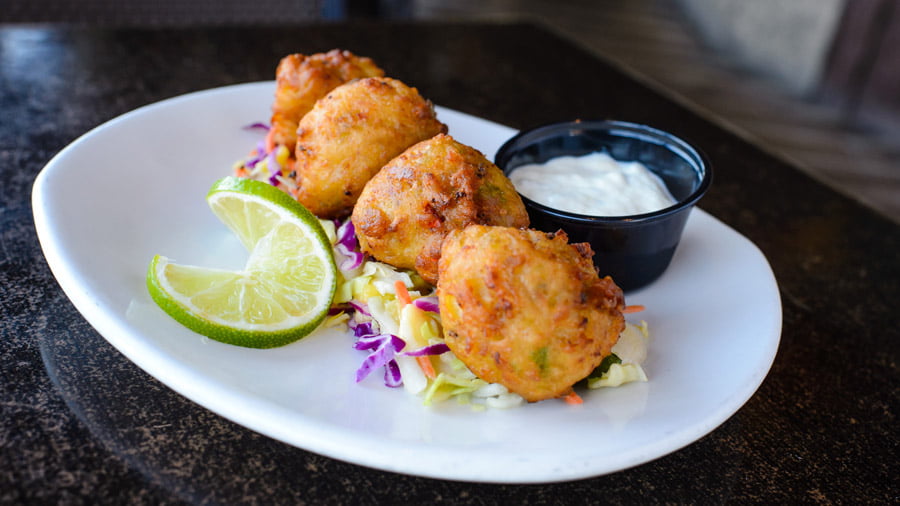 Key Lime Pie: Key lime pie with a graham cracker crust and toasted coconut
Sandbar Sunday Islamorada Beer Company American Pale Wheat Ale
Tuna Poke Tower: Seared ahi tuna, spicy crab mix, diced Florida avocado, and Asian slaw stacked and served with crispy wonton chips
Strawberry Sake Spritzer: Local strawberries, lemon juice, elderflower liqueur, and Rose-infused sake garnished with a whole strawberry and mint
Market or Fresh Catch Ceviche: Ceviche with passion fruit, lime, and chilis
La Playita Lager
Boom Boom Alligator Tacos: Flour tortillas, fried alligator, and tropical fruit slaw topped with micro cilantro and spicy garlic sauce
The Ice Age: Rum, blue Curacao, Piña colada purée, and orange juice
Sailfish Brewing Co. Tag & Release Amber
Frozcato Cookie Sandwich: Frozen pineapple frozcato sandwiched between two house-made sugar cookies
Frozcato: Moscato, vodka, and Dole Whip Pineapple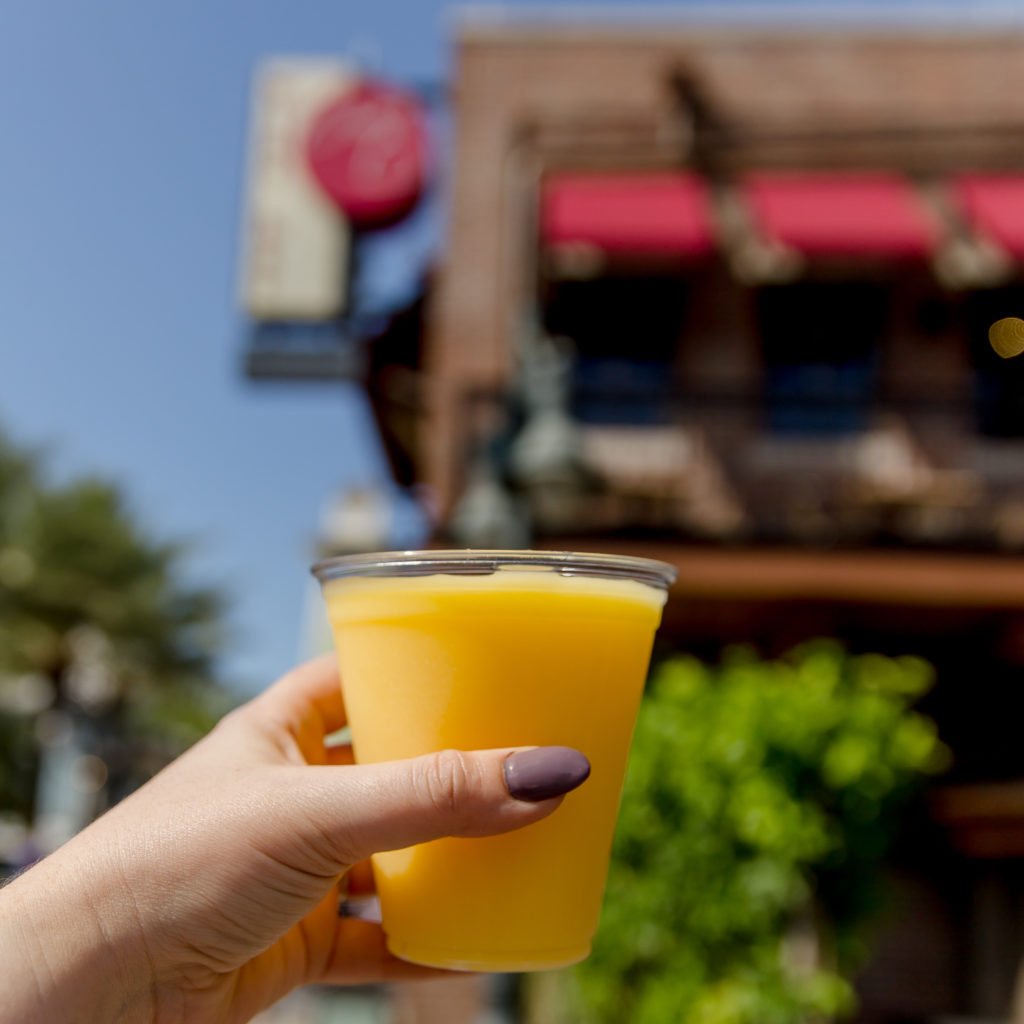 Local Burrata: Burrata made in Pompano Beach, Florida served with prosciutto, arugula, fresh peaches, and basil pesto
Cigar City Jai Alai IPA
Fresh Tuna Tekka Don: Fresh, customizable poke bowl featuring sushi-grade tuna on a bed of steamed rice topped with avocado, cucumber, seaweed salad, tempura crunch, and a zesty house-made key lime aioli
Violet Sake Slushie: Japanese sake, prickly pear, and lime topped with konpeito candy
Frozen Beer Shandy: Kirin draft beer with fresh-squeezed orange juice topped with frozen Kirin foam
DETAILS
Disney Springs Flavors of Florida 2019
Available through September 2, 2019
Participating locations throughout Disney Springs
Individual food and drink prices vary
Check out our guide to Disney for Orlando Locals for more ideas.
Disclosure: This experience was provided by Disney Springs at no cost to the writer.
All images by Arlene Laboy unless otherwise noted.